You have booked flights for your dream Hawaiian vacation and the date for your epic family trip is quickly approaching. Now comes the fun part- packing! Don't know what to pack for Hawaii? Don't worry. I have visited the islands countless times (and even lived there as a child!) and have created the only Hawaii packing list you will need!
When it comes to Hawaii, less is more. Don't over stuff your suitcases with things that you can easily pick up when you arrive. After all, the Hawaii islands are part of the 50 states and Costco and Safeway are a short ride away from the airport! The key is to know what is worth packing and what you should purchase when you arrive.
Scroll down to find our free printable Hawaii packing list to use on your upcoming vacation.
Hawaii Packing List
Clothing and Accessories
When you travel to Hawaii, remember to keep things casual. Most families are going to spend a good chunk of their time in their bathing suits and cover ups, so don't over load your suitcase with items you won't need. Here is what you will wear in Hawaii:
Pack T-shirts, Tank Tops and Shorts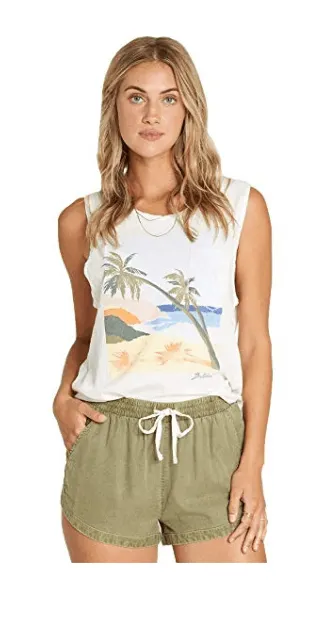 Most days are warm. Suns out, guns out! If men are looking for something nicer to wear to special dinners, a button-up aloha shirt and a nice pair of shorts is as fancy as they need to be in Hawaii. Boys will often use board shorts as regular shorts in Hawaii. I suggest you do the same. Less to pack!
Tip: Use packing cubes to keep your luggage organized. To make the most of the space in your suitcase, roll your clothes.
Dresses- Keep Them Casual Ladies!
Women should embrace the sundress while visiting Hawaii. Don't pack anything too fancy. You will stand out like a sore thumb if you do. I found these dresses on Amazon to be affordable, comfortable, and perfect for Hawaiian evenings. They come in a variety of prints that are perfect for the islands.
Yes, You need a Something Warm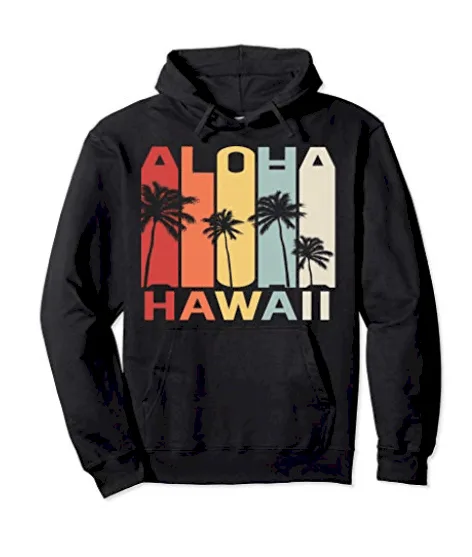 Believe it or not, it can get a bit chilly in Hawaii from time to time. Especially in higher elevations or during winter storms. I typically bring one pair of long pants to Hawaii. I usually wear those pants on the airplane (because I get cold). Bring a second pair of pants if lots of rain is in the forecast.
Pants are good for visiting high elevation spots like Haleakala on Maui or Mauna Loa on the Big Island. Yoga pants are also good options for hikes through the rain forest. Note: Long pants will be required if you plan on doing any horseback riding.
I always bring one lightweight cardigan or wrap with me to wear with dresses in the evening or in my hotel room when the air conditioning makes things too cool for my taste. Wraps are also great for the airplane. A lightweight hoodie is a good option for kids and adults as well.
Hawaii is lush and green because of the rain it receives. Don't let a passing shower keep you from exploring! Pack a lightweight rain jacket too keep active even when rain is falling.
Packing For Hawaii Must- Beach Wear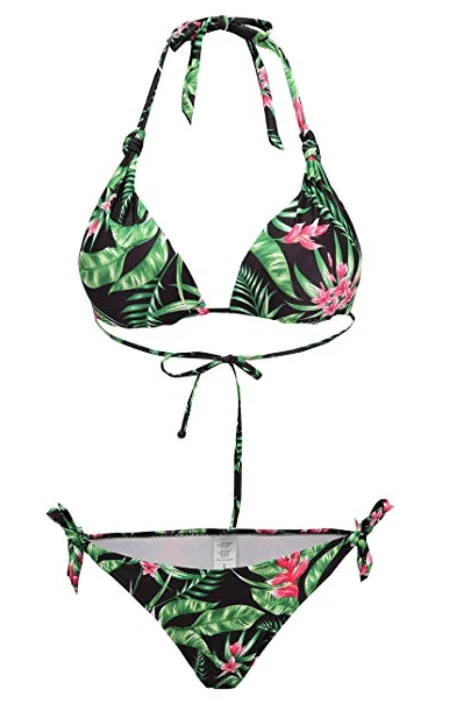 If you are headed to Hawaii without a bathing suit, why are you headed to Hawaii? Most families will spend at least part of the day in the water. It is nice to have at least two bathing suits per person so you can wear one suit while the other is drying. Women and girls will likely want to bring at least one swim suit cover up with them as well.
Rash guards are great for surfing, boogie boarding, and wearing as a cover up. I also like to use rash guards for sun protection; the Hawaiian sun can be intense. The quick-drying fabric makes them perfect for hikes. My kids often wear their rash guards while on the trail so that they can jump in a waterfall and then dry off quickly without ever changing.
Footwear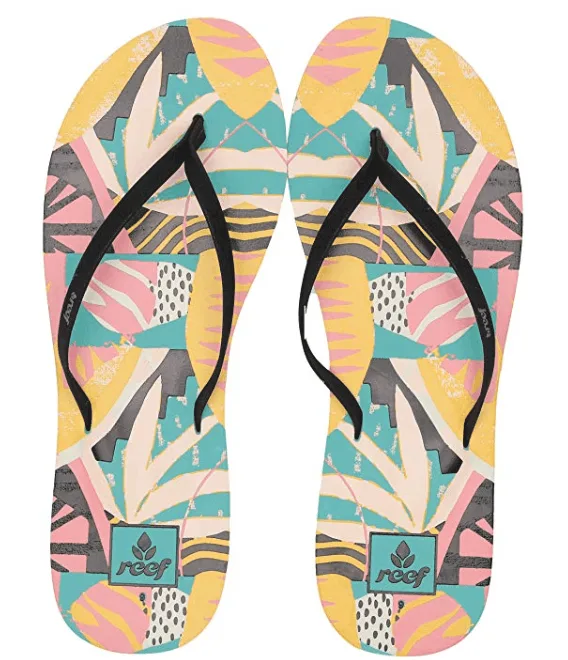 Flip flops are the footwear of choice on the islands. In Hawaii, they call them "slippers" and you definitely want to pack a pair or two in your suitcase. Flip flops are perfectly acceptable to wear to even the most expensive restaurants in Hawaii. I usually pack a casual pair and a "fancy" pair. Sandals are also an acceptable alternative.
There are so many amazing hikes in Hawaii. Proper footwear is key. Tennis shoes can slip on the red, volcanic soil that is so common on Hawaii's trails. Hiking shoes with a good tread are the way to go.
Close-toed shoes will also be required on horseback riding or zip lining excursions. Shoes can take up lots of space in luggage, so a good pair of hiking shoes are typically the only close-toed shoes we bring.
Water Shoes are also good to pack when you visit Hawaii. These are nice for exploring beaches with lava rock and coral reef. They are also great for kayaking and other water sports where you want to go from sea to land.
Accessories for Your Hawaiian Vacation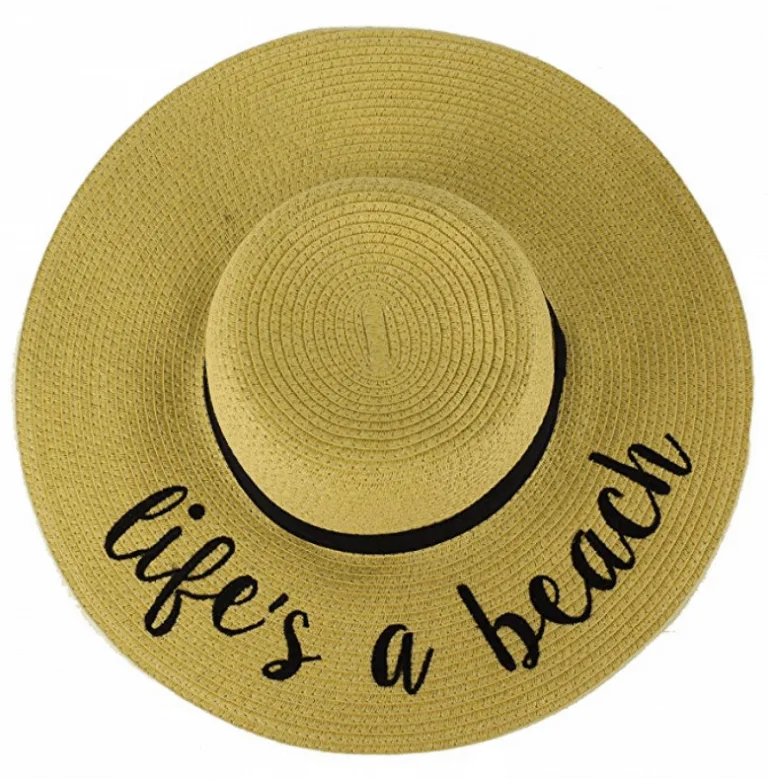 Sun protection is important in Hawaii. Every member of your family should have a hat in their suitcase. They should also have sunglasses. I like to being two inexpensive pairs per person. You will want sun protection while being active on the water and should one pair break or fall into the ocean, it is always good to have a backup! I buy most of my shades at Target.
Leave those diamonds and pearls at home. Hawaii is a casual destination and casual, inexpensive jewelry is the perfect option. I use a magnetic jewelry case to keep all my necklaces from tangling and find it perfect for travel.
Trying to avoid luggage fees? Check out our guide to carry-on only travel.
Additional "Must Haves" on Your Hawaii Packing List
Most families spend at least a week in Hawaii when they visit. Here are some other items that should be packed in your suitcases for your trip to Hawaii.
Safety First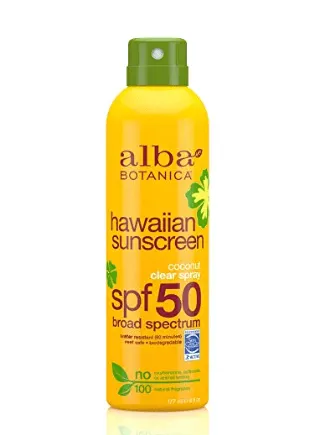 It is always a good idea to pack a small first aid kit in your luggage when you travel. It doesn't have to be complicated. A few bandages, some essential medications, and travel-sized container of aloe is all you need. Whatever you don't bring can easily be found at the local Longs Drug Store.
Sunscreen is extremely important but so is which sunscreen you buy. Hawaii's reefs are being heavily damaged by regular sunscreen. Make sure you pack reef safe sunscreen with a high SPF. I like Alba Botanica. It can often be found at Costco, Target, or Amazon.
Of course, you can also buy sunscreen once you arrive in Hawaii if you are planning on only bringing a carry-on suitcase. Bug spray is crucial when you are exploring inland areas such as the rainforest. A travel-size container will likely be all you need.
Beach and Pool Gear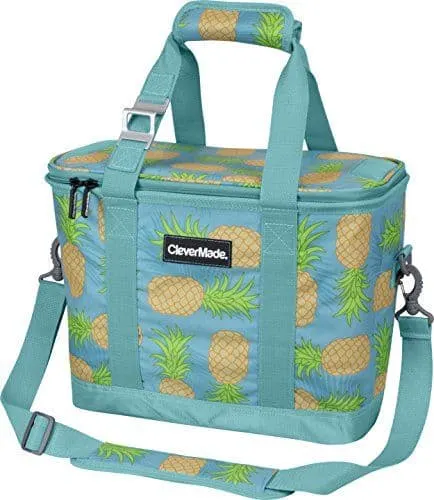 A collapsible cooler is a great thing to bring to Hawaii. It is perfect for the beach, car, and to take on picnics around the island. We used ours almost every day of our most recent trip.
I can't begin to tell you how in love I am with this collapsible cooler from Clever Made. It has plenty of space for drinks, sandwiches, and snacks when expanded but collapses down to just 3″ in height so it takes up very little space inside my suitcase (or store it at home). I happen to be smitten with the pineapple pattern, for obvious reasons.
I always pack a couple inexpensive inner tubes in our luggage when heading to Hawaii. Raid the pool section in Target and pick up something in the $5 range. We use our floaties in the pool and at the beach. They are great to have while snorkeling or just bobbing around in the water and taking in the fact that you are actually in Hawaii!
Nobody wants to pack a full size bucket in their luggage but young kids do need sand toys. Whoever invented this collapsible pail is a genius! It takes up very little space and works great. Pair it with a couple small plastic shovels little kids will be entertained for hours.
We love to snorkel when in Hawaii and always bring our own snorkel equipment. My husband wears size 15 shoes so having his own fins a must. That being said, I would only recommend packing your own equipment if you don't have to pay luggage fees because it does take up a ton of space.
There are many inexpensive places to rent snorkel gear in Hawaii, such as Snorkel Bobs. He has complete packages for $10 a day or $30 a week.
Check out our guide to the 20 Best Places for Snorkeling in Hawaii.
Keep Things Dry And Sand-Free
We all like to take our phones everywhere these days. A waterproof phone case allows you to take your phone in the water without fear or damage. It also offers great protection in a sudden downpour. You can still take pictures and video with the case on so you can document every moment of your Hawaii vacation.
The secret to getting sticky sand off your body after a day at the beach? Baby powder! Sprinkle some on and then easily brush the sand off. Your rental car company will thank you.
Discover the best things to do on a Hawaii family vacation.
A Few More Items You Won't Want to Leave Home Without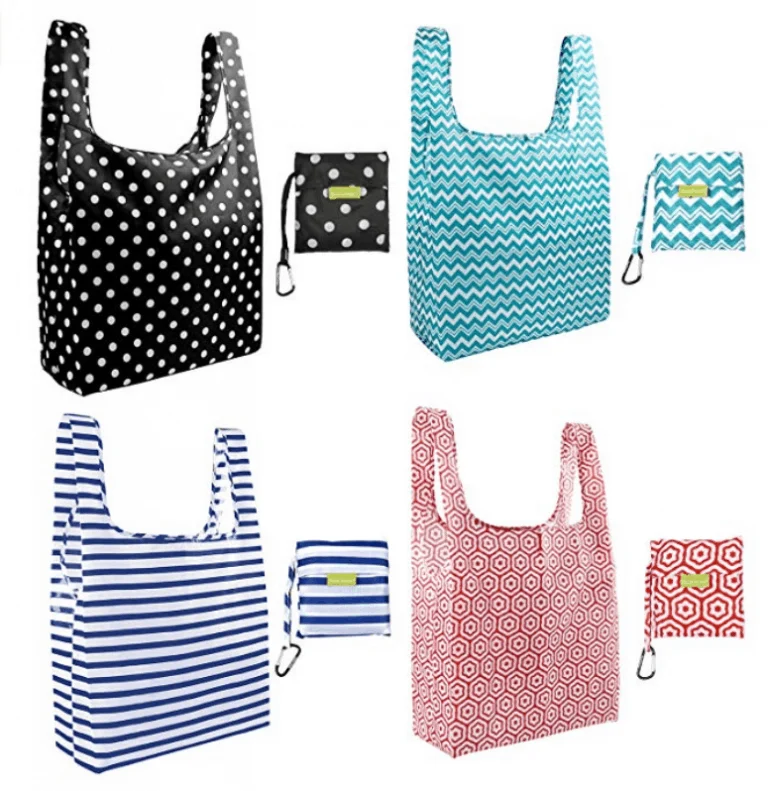 Here are a few more items that should be on you Hawaii packing list.
Reusable Shopping Bags– I'm a California girl so I never leave home without my reusable shopping bags. I love these bags because they are durable but they also fold up so they take up very little space. I use them for trips to the store or to carry items on day trips on the island. They can also be used as beach bags.
Sea Bands– I always leave a pair of Sea Bands in my toiletry bag. They have saved me from sea sickness many times while traveling. I like them because they won't make me drowsy and can be used in and out of the water.
Refillable Water Bottles– My family always travels with refillable water bottles. It is good for the environment and in the Hawaii heat, plenty of water is always a good thing to have.
Nail Polish– I have found that the pool and beach can be a killer to a pedicure. I always pack a bottle of the polish that I am wearing on my toes so I can easily them touch up.
Your Costco Card– We always make a trip to Costco when we arrive in Hawaii. It is a great way to stock up on affordable snacks and simple, cost-effective meals. Plus, it is always fun to see what regional Costcos have to offer. We always tend to find something fun in the clothing section. As a bonus, Costco is near the airport on all the major islands so it is an easy first stop.
Don't Pack These Items
You may be tempted to pack some of these items but remember, luggage space is precious and there are plenty of stores on the islands.
Beach Towels– Yes, if you have the space it doesn't hurt to pack a lightweight beach towel. But if you don't have the space, don't fret. You can use the hotel towels or head to Longs Drugs Store and pick up cheap beach towels once you get there. They are reasonably priced and double as great souvenirs.
Swim Diapers and other bulky baby items– I am going to continue to preach the benefits of stopping at Costco when arrive in the islands. Only pack enough diapers and formula to get you through the first day and then head to Costco or Safeway and stock up on the rest of those disposable items.
Fancy Clothes- I said it before and I will say it again, Hawaii is not a formal place. Sun dresses and aloha shirts are as fancy as you need to get.
More Hawaii Travel Coverage:
All images in the article are by Amazon. Trekaroo is an Amazon affiliate. Lead image by Bigstock.
Disclosure: The author received a collapsible travel cooler to review and decided to include it in this article. She was under no obligation to do so. All opinions are her own.