There is no other state in the nation quite like Hawaii. Families consistently rank the Hawaiian islands as one of their top vacation destinations for good reason. A Hawaii family vacation is amazing!
The state may be one of the most beautiful spots on the planet, but there are so many fun things to do in Hawaii. What is a family to do once they hop off an airplane and set foot on Hawaiian soil? Here are our top 10 things to do in Hawaii with kids.
Things to do in Hawaii with Kids
1. See a Volcano on Your Hawaii Family Vacation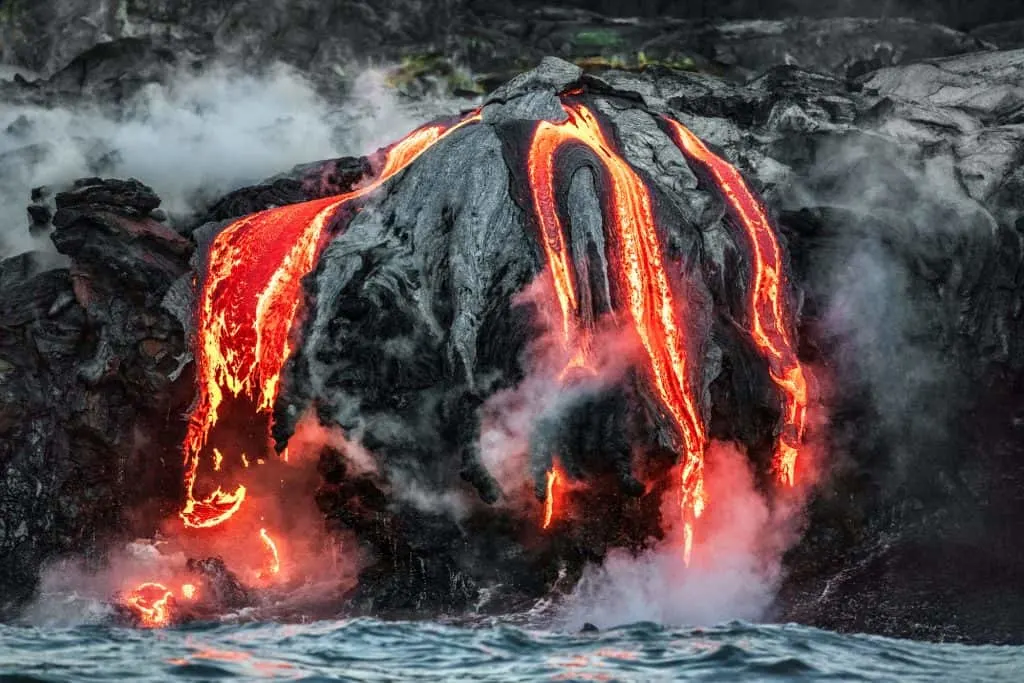 Hawaii Volcanoes National Park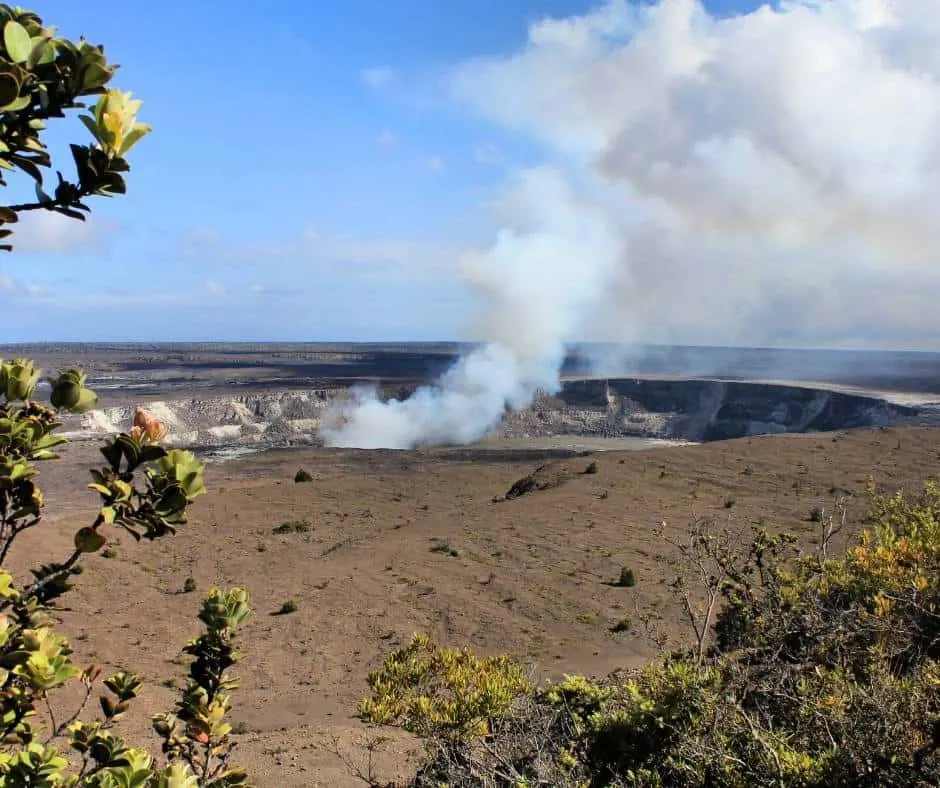 The Hawaiian Islands wouldn't exist without volcanic activity. The island chain continues to grow because of these lava spewing behemoths. Over 500 acres of new land created on the Big Island of Hawaii by Kilauea since 1983.
If you want to see active volcanoes, lava flows, and (if you're lucky) new land being formed, there is no better place than Hawaii Volcanoes National Park. Kids will love exploring lava tubes, hiking lava fields, and seeing steam rise from the volcanic vents.
Depending on the flow's distance from the road and the direction of the wind, it may be possible to get pretty close to an active flow. Ask park rangers for advice and current warnings. There are also boat and helicopter tours which will get you close to the action when conditions are safe. Trekaroo has a full guide to visiting Hawaii Volcanoes National Park with your family.
Are you planning a trip to Hawaii with your extended family? Be sure to check out this guide to How to Plan a Hawaii Trip to All Ages.
Haleakala National Park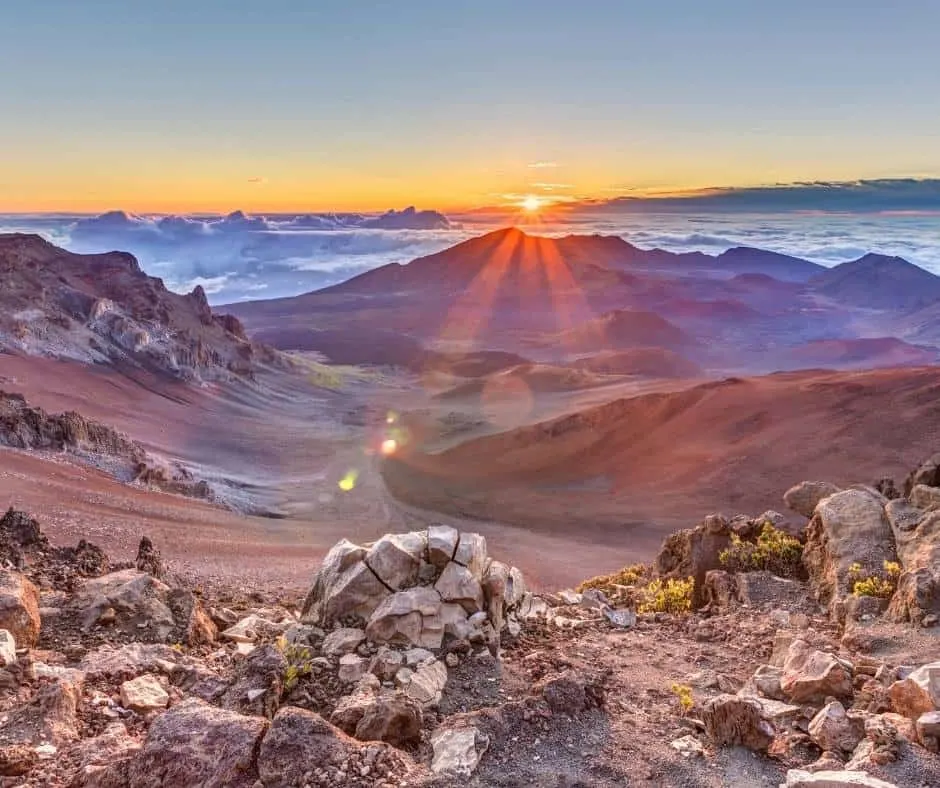 The sunrises on Maui's Haleakala are the stuff of legends. Every day, hundreds of people make a pre-dawn pilgrimage up the mountain to Haleakala National Park. The visitor center observation deck sits at 9,740 feet in elevation. The weather is very chilly (temperatures are usually in the 40's) but the colors are spectacular.
Once the sun has put on its show, consider hiking one of the park's trails before biking down the volcano. That's right, I said bike down the volcano. One of my favorite Hawaiian memories was taking the two-wheeled journey back down the mountain to sea level.
This experience is best suited for older children that are experienced riders. Riders should have a good grasp on the concept of braking. Pedaling is pretty much non-existent on this downhill adventure.
You can book your sunrise Haleakala/biking adventure via TripAdvisor. TripAdvisor has a low rate guarantee and as an affiliate, Trekaroo can earn a small commission to help us feed our kiddos.
Headed to the Valley Isle? Check out our complete guide covering the top things to do in Maui with kids. We also have a guide highlighting the 9 Best Maui Resorts for Families.
Capture incredible memories of your Hawaiian family vacation with Flytographer. Flytographer has a network of incredible professional photographers ready to come to you and help your family create the ultimate souvenir of your special trip. Trekaroo is proud to be a Flytographer customer and affiliate.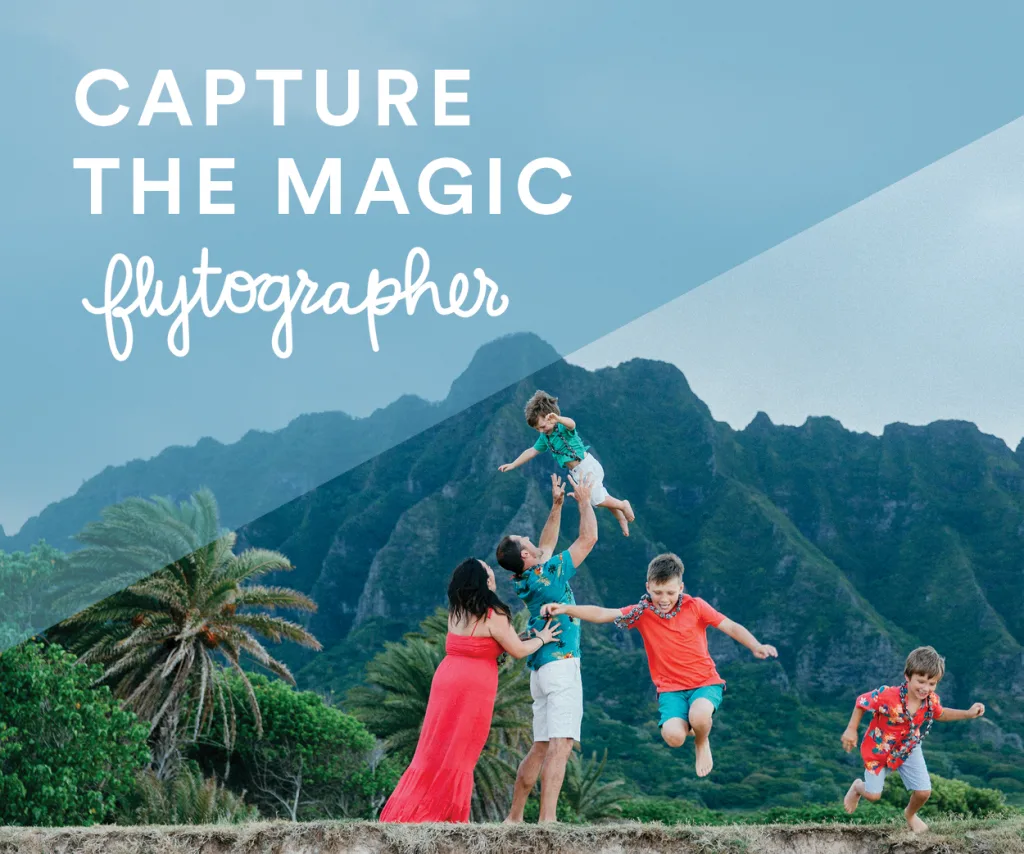 2. Snorkel in Hawaii's Warm Waters Filled with Life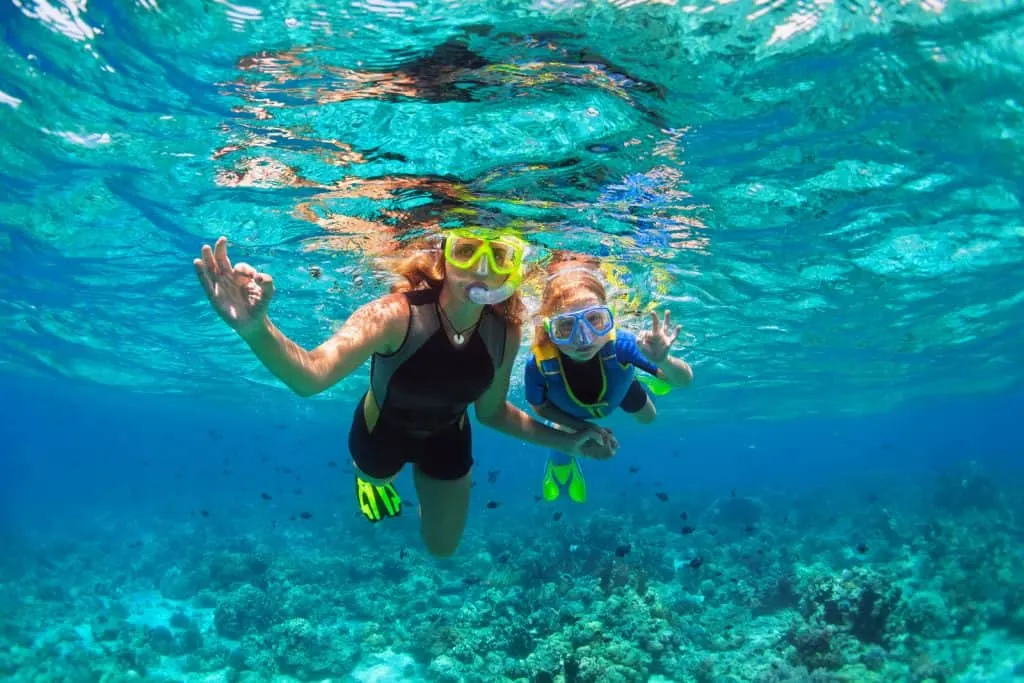 Much of the beauty of the Hawaiian Islands can be found under the sea, so strap on some fins, throw on a mask, and start exploring! Read our full article on the 20 Best Places for Snorkeling in Hawaii.
Oahu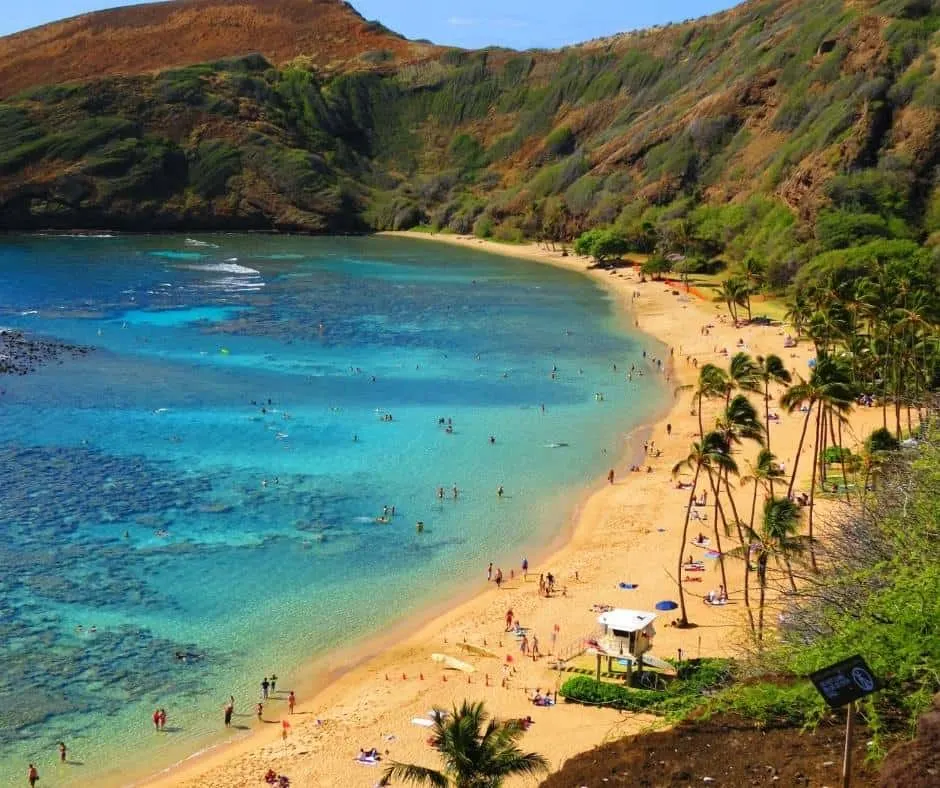 Hanauma Bay is the most popular spot for tourists to snorkel on Oahu due to its proximity to Waikiki, but my favorite spot on the island is Sharks Cove inside Pupukea Beach Park on the North Shore. Though the name may sound ominous, the destination is pure paradise. The reef is filled with tropical fish including tang, parrot fish, perch, and even a few sea turtles!
Hanauma Bay is just one of the many amazing stops on this epic Oahu scenic drive itinerary.
Kauai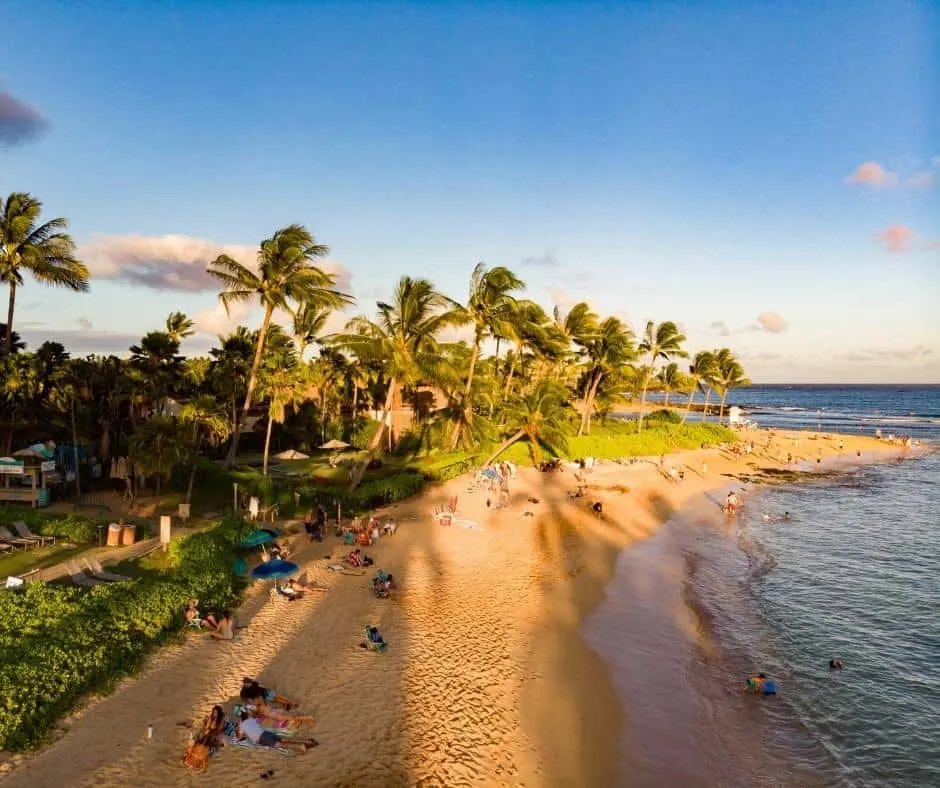 On Kauai you will find white sand beaches and family-friendly snorkeling at Poipu Beach Park. Lydgate Beach has a jetty-enclosed swim area which is good for teaching kids how to snorkel. More experienced snorkelers will want to head to the large, offshore reef at Anini Beach on the island's North Shore.
Find more fun on Kauai. Check out the 10 Best Things to do in Kauai with kids.
Maui
Two of our favorite snorkeling spots are the sister beaches of Napili Bay and Kapalua Bay. Both are great places to spot sea turtles. At the popular Kaanapali Beach resort area, Black Rock is the best snorkeling spot. Older kids may also want to do a little cliff jumping while they are there!
Another great spot for snorkeling is Molokini Crater, which is accessible via boat tours. These snorkeling trips can double as whale watching excursions during the winter months when humpback whales are plentiful in the waters off Maui. Book your Molikini Snorkeling Tour with TripAdvisor which guarantees the lowest rates.
Big Island of Hawaii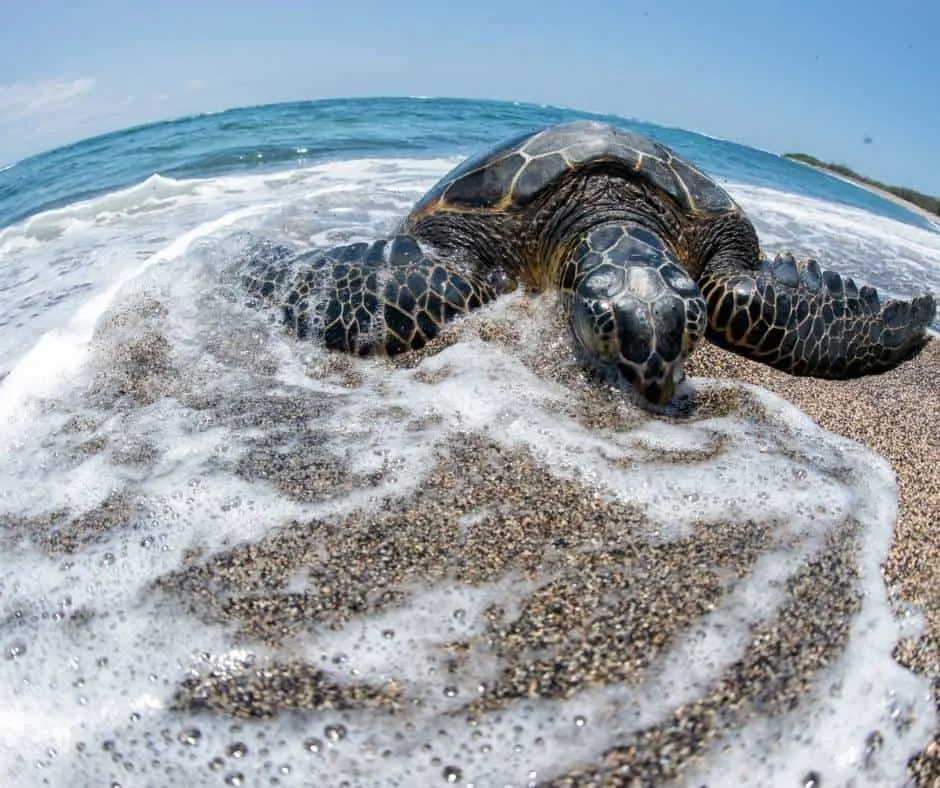 Families visiting Hawaii will want to try snorkeling at Kahaluu Bay in Kona. It is a great place for kids that are new to snorkeling to learn the basics. Nearby Magic Sands Beach has a nice reef offshore which is better for more experienced swimmers.
If you are in the Waikaloa Bay resort are, Anaeho'omalu Beach is a good spot to snorkel. For a truly unique experience, go on an evening snorkeling excursion to swim with the manta rays that hang off the shore of the Kona coast.
3. Experience a Hike that Leaves You in Awe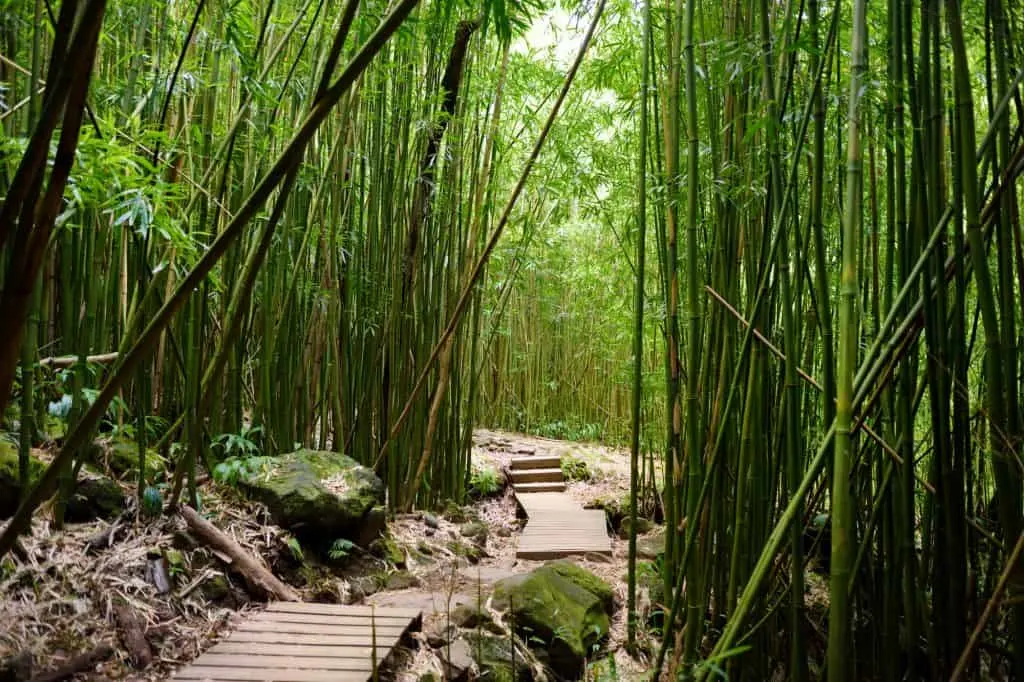 It is so easy to get comfortable at a beachfront resort and never actually see much of Hawaii beyond the rides to and from the airport. I consider that a travesty! The natural beauty of these diverse islands can be explored on a variety of family-friendly hiking trails.
Oahu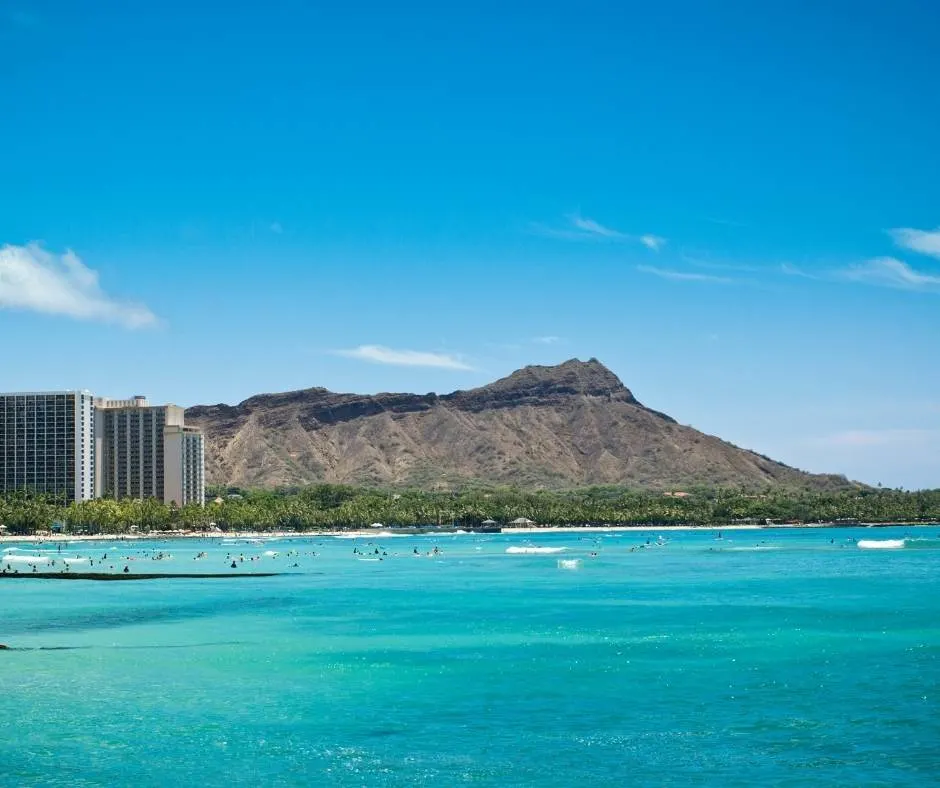 On Oahu, Diamond Head is definitely the most popular hike. While the trip to the top is both steep and hot, the outstanding views are certainly worth the effort.
The trail to Makapuu Lighthouse is quite arid compared to the lushness of the rainforest hike to Manoa Falls, but both are incredible experiences for outdoor lovers.
Maui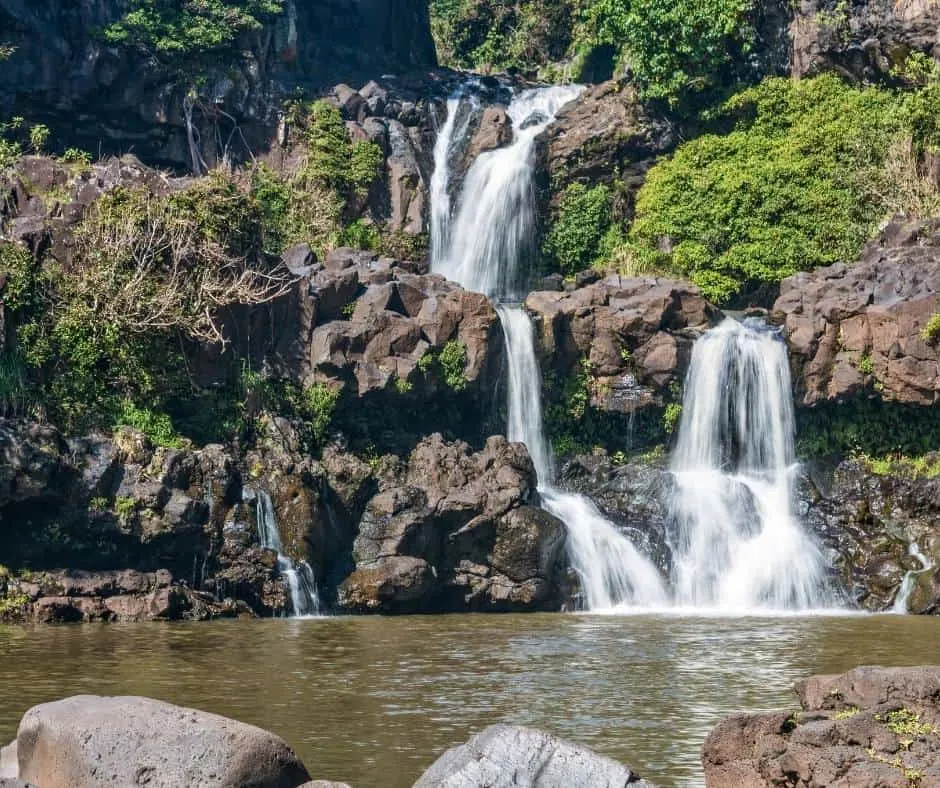 On Maui, families can hike the lunar-looking crater on Haleakala, This dormant volcano soars 10,023 feet above sea level and dominates Maui's landscape. On the road to Hana (just past Hana), the Pipiwai trail leads hikers from the Seven Sacred Pools, through a towering bamboo forest, and ends at the impressive Waimoku Falls (four miles round trip).
An easy, kid-friendly rainforest walk can be taken in Iao Valley to the famed Iao Needle. The Iao Needle is where King Kamehameha had a famous battle with Maui's army.
Before visiting Haleakala on Maui make sure to check out this guide to Haleakala National Park.
Kauai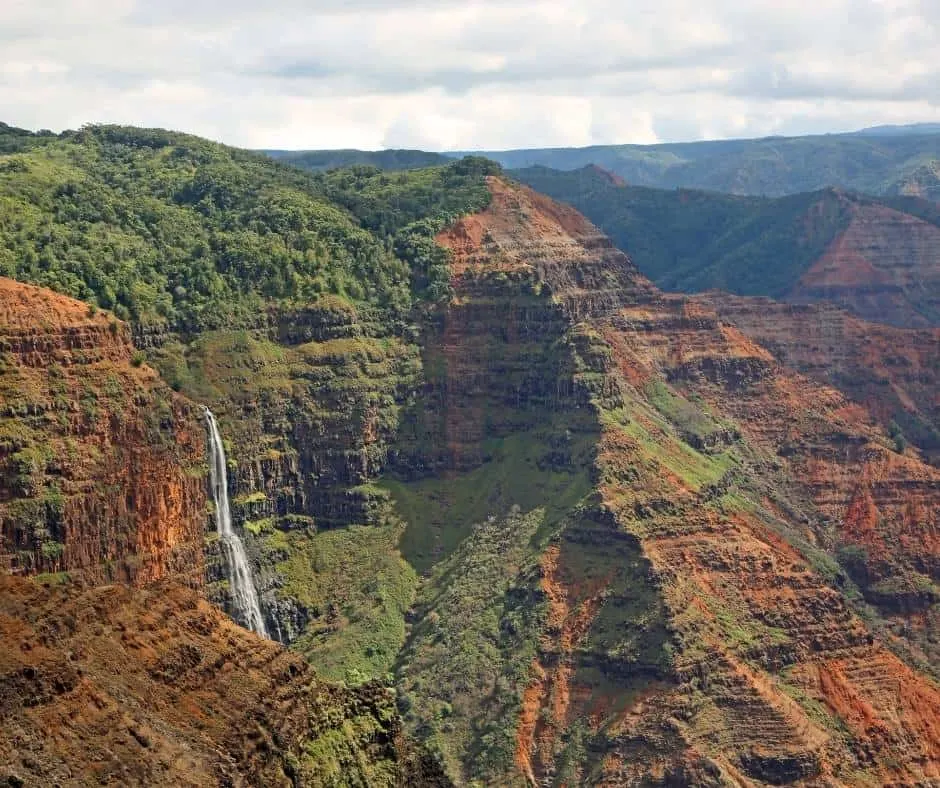 Kauai's Waimea Canyon is a great place for a memorable family hike. After viewing the dramatic Waipoo Falls from a scenic lookout, head into Koke'e State Park to embark on a remarkable hike to the waterfall's brink.
Expect to enjoy plenty of breathtaking views, a dip in a waterfall-fed pool, and the satisfaction of making it to the brink of a waterfall about to make its 800-foot plunge into the canyon below.
There is a nice rain forest hike that originates in the Kehua Arboretum. As a bonus, the Keahua Stream runs through the arboretum, making it a great place to swim.
The most dramatic ocean views on the island can be found while walking along the dramatic Napali Coast, but this cliffside hike is best done with teens and tweens.
Big Island of Hawaii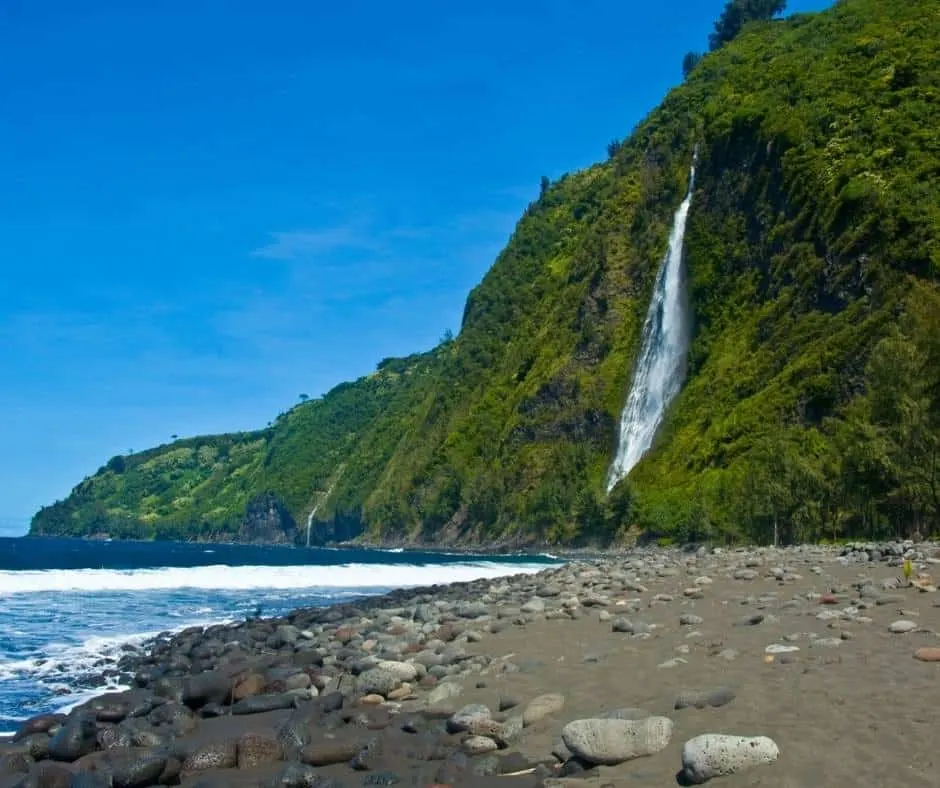 One of the best places to hike on the Big Island is Hawaii Volcanoes National Park. Families with kids will love walking through the Thurston lava tube in the rainforest section of the park.
The Kilauea'iki trail will allow you to walk across a lava lake from 1959.
The walk on the Sulfur Banks boardwalk trail is a great way to see that volcano is very much alive. The experience is fascinating but the sulfur gas has a distinct rotten egg smell.
It can be a bit hazardous to pregnant women and little kids so check with rangers before heading out is someone in your party falls in the "sensitive" group.
If you are looking for waterfalls, the short hike to 442-foot Akaka Falls can't be beat. This 0.4-mile paved trail takes visitors on a loop through the rainforest, past 100-foot Kahuna Falls on the way.
Many people hike down the steep road into the magical Waipio Valley, but we prefer the horseback riding excursion offered by Waipio Naalapa Stables.
4. Encounter Wildlife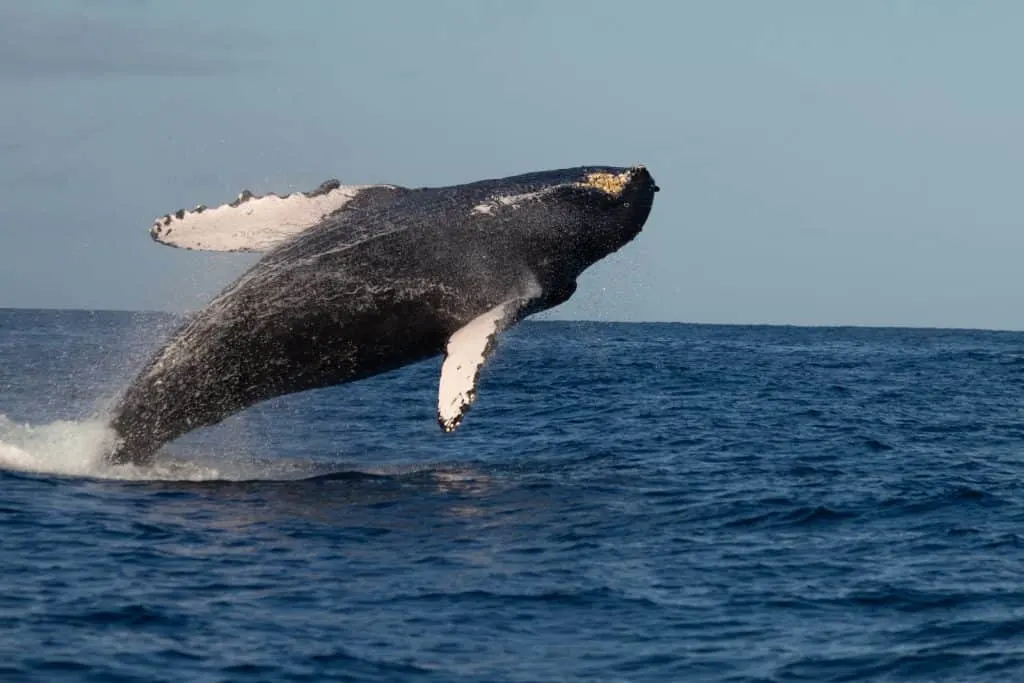 Hawaii's waters are filled with all sorts of incredible critters. Sea turtles are among the most popular sea animals with those who visit Hawaii. Punaluu Black Sand Beach on the Big Island and Poipu Beach on Kauai are both great places to spot a sea turtle, aka honu, swimming in the water.
Honu are often seen at Lanikea Beach on Oahu's North Shore, basking in the sun directly on the beach. On Maui, search for sea turtles in Napili Bay, Kapalua Bay on the west side of the island or Turtle Town on the south side.
If your dream is to see dolphins or whales swimming freely in the ocean, there are several outfitters that take guests out of the water to spot these beautiful creatures.
Maui is the best Hawaiian Island for whale watching. 10,000 humpback whales live and feed in the waters off the island during the winter and spring. TripAdvisor sells discount whale watching tickets.
The Maui Ocean Center is a great place to learn about whales. In addition to the whale exhibits, there 60 other exhibits including displays on sharks, rays, turtles, and thousands of tropical fish.
For a more adrenaline-inducing adventure, consider Hawaii Shark Encounters which operate on Oahu's North Shore. The company takes guests out on boats and into shark cages to see massive Galapagos Sharks in the wild; an experience definitely on my to-do list! Book your Oahu Shark Dive.
If families with kids would rather stick to land, head to the Honolulu Zoo to see gibbons, Galapagos tortoises, cheetahs, and more. Oahu's Sea Life Park is another good place to see sea life without having to head out onto the ocean.
5. Experience the Rich History of the Pacific Monuments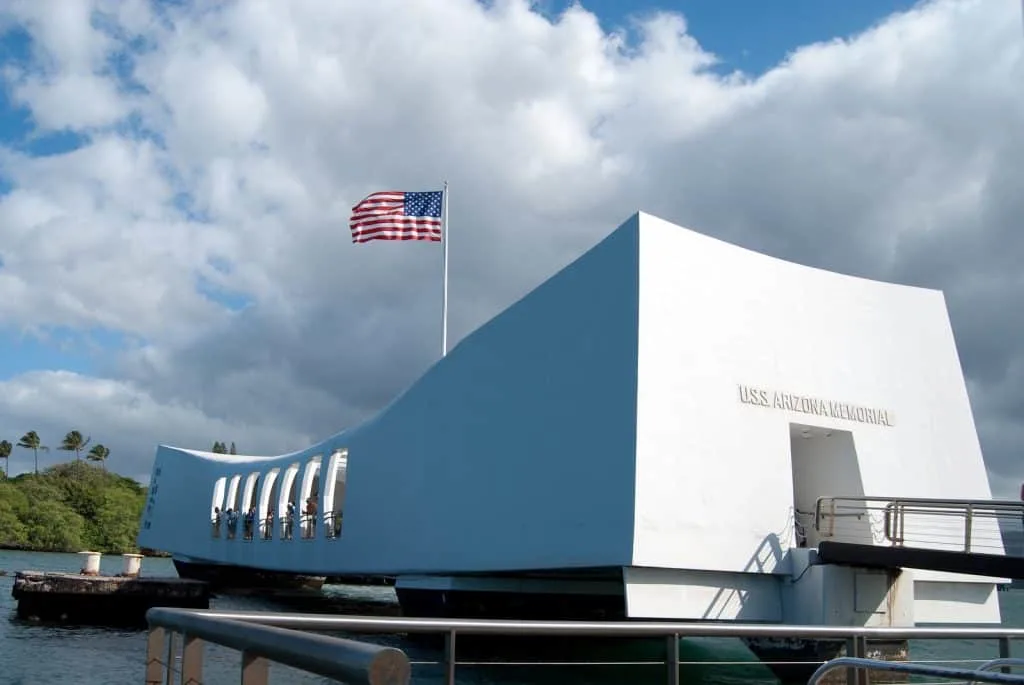 On December 7, 1941, the course of United States history was forever changed. The Japanese Navy attacked Pearl Harbor, killing 2,403 American military personnel and civilians.
Today, Pearl Harbor is home to five different historic sites that serve as both memorials and museums. We highly encourage families to leave their resorts in Ko Olina or Waikiki Beach for the day to spend time exploring the area.
The most well-known memorial is the USS Arizona Memorial, but the USS Oklahoma Memorial, a memorial dedicated to the crewman of this ship who lost their lives that day, is also worth visiting.
Two vessels that played a part in World War II are open for exploration. The USS Bowfin Submarine Museum tells the story of the battle waged under the sea and gives visitors an opportunity to see what submarine life was like.
The USS Missouri allows families the opportunity to head onboard a real battleship. Kids that love airplanes will really enjoy the Pacific Aviation Museum. Authentic World War II planes such as B-25B Bombers are on display in a 42,000 square foot hangar that actually survived the Pearl Harbor attack.
Wonder about budgeting for a trip to Hawaii? Check out this guide to how much a trip to Hawaii costs and tips to not break your budget.
6. Learn About Polynesian Culture and History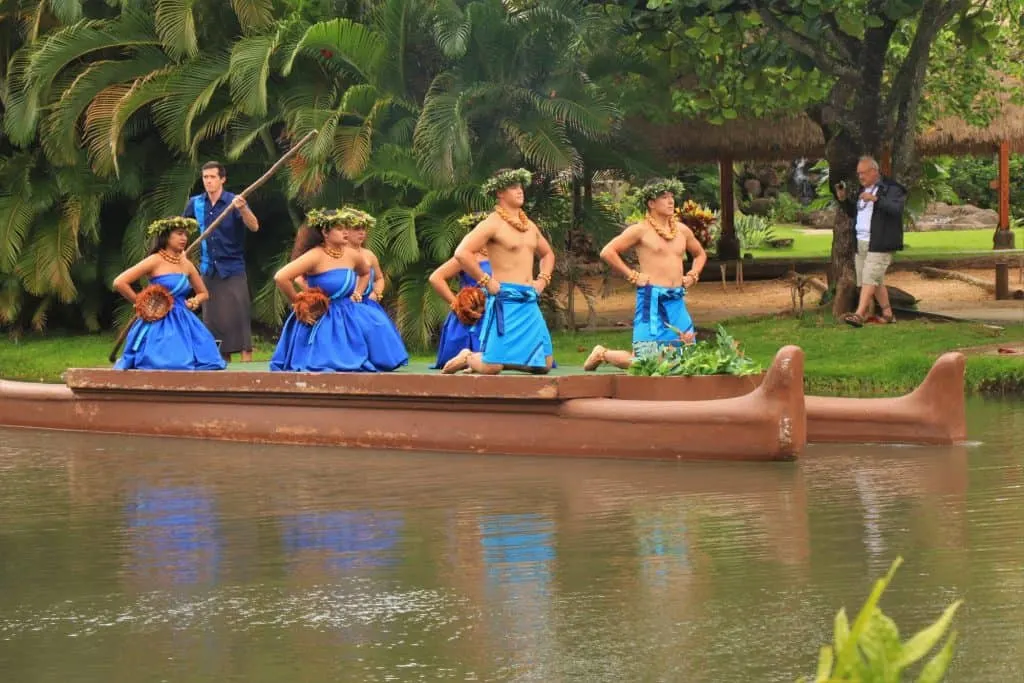 Each of the island groups in Polynesia has developed a unique culture and identity due in part to their remote location and centuries of relative isolation. The Bishop Museum in Honolulu gives visitors the opportunity to learn about the history and culture of Hawaii and the rest of Polynesia.
At the Polynesian Cultural Center on Oahu's North Shore, families can visit different villages representing various islands around Polynesia including Tonga, Tahiti, Fiji, Samoa, and Hawaii. Families will love all the hands-on activities such as spear throwing, coconut tree climbing, canoe racing, and Samoan cooking, as well as the shows and cultural presentations.
The past two centuries of Hawaiian history were shaped both by its monarchy and the development of agriculture by colonists. Remnants of the Hawaiian monarchy can be found in places such as Iolani Palace, the former home of King Kalākaua and Queen Lili'uokalani.
Sugar cane played a huge role in the colonization of the Hawaiian Islands.Sugar cane trains on Maui (scheduled to reopen in later 2019), Oahu, and Kauai give adults and older kids a chance to learn about the history of the sugar cane industry in Hawaii. Little ones are typically tickled pink to be riding a train.
Those interested in hearing about pineapple plantation life (and sampling a delicious Dole Whip) should head to the Dole Pineapple Plantation on Oahu where a train, gardens, and one heck of a botanical maze await.
Check for hotel availability in Hawaii. As a Booking.com affiliate Trekaroo guarantees the lowest rates.
7. Enjoy Some Classic Hawaii Experiences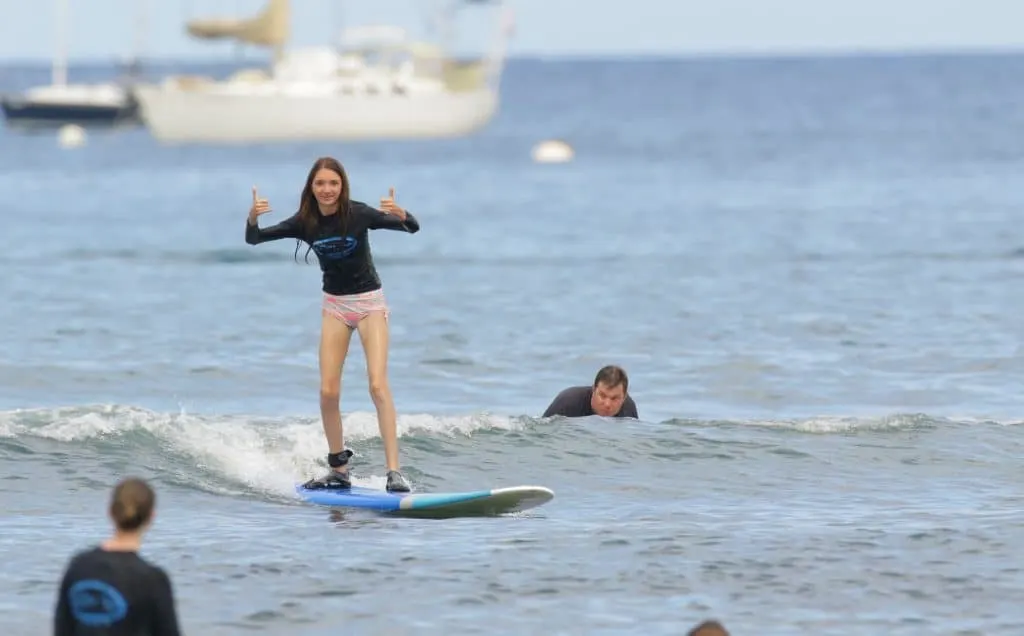 There are just some things that those of us living thousands of miles away from the islands dream of doing on our Hawaiian vacations. Yes, they are cliché, but they are also really fun so I say go for it!
Enjoy a Luau
Families will have a blast trying poi (which I swear tastes like paste), stuffing themselves full of kalua pork, and watching Polynesian performers put on quite a show at a luau. There are several luau options on each of the major islands. The Paradise Cove Luau on Oahu and the Old Lahaina Luau on Maui consistently rank as some of the best.
Check out the 5 best Luaus on Maui!
Learn to Surf
After all that great authentic Hawaiian food, you will probably feel the need to work it off. What better way to burn calories than to take surf lessons?
Kids as young as young as five or six can learn to surf (probably quicker than us old folks!) at schools such as Goofy Foot Surf School on Maui and Surf Academy by Dane Kealoha, which has been teaching rookies to surf gentle Waikiki waves for decades.
Waikiki is a classic place to learn surf and is also one of the best places to enjoy a sunset on Oahu.
Get Active in Nature
The first recreational ziplines in the United States were built on Maui. Skyline Eco-Adventures built their Haleakala zipline in the eucalyptus forests of Maui's upcountry back in 2002 and today, that route as well as their course high above Kaanapali, are some of the best things to do in Maui with older kids.
In Kauai, tubing through the canals of the old Lihue sugar cane plantation is a classic Garden Isle experience. Kauai Backcountry Adventures outfits guests with inner tubes and headlamps so they can embark on a guided adventure through irrigation flumes and tunnels that were hand dug back in the 1870s.
On the Big Island, if the lava is flowing into the ocean, a lava viewing boat tour is a memorable experience. Try to get on the first boat tour of the day to reduce the chance of encountering choppy waters.
8. Watch Tropical Waters Plunge Over Scenic Falls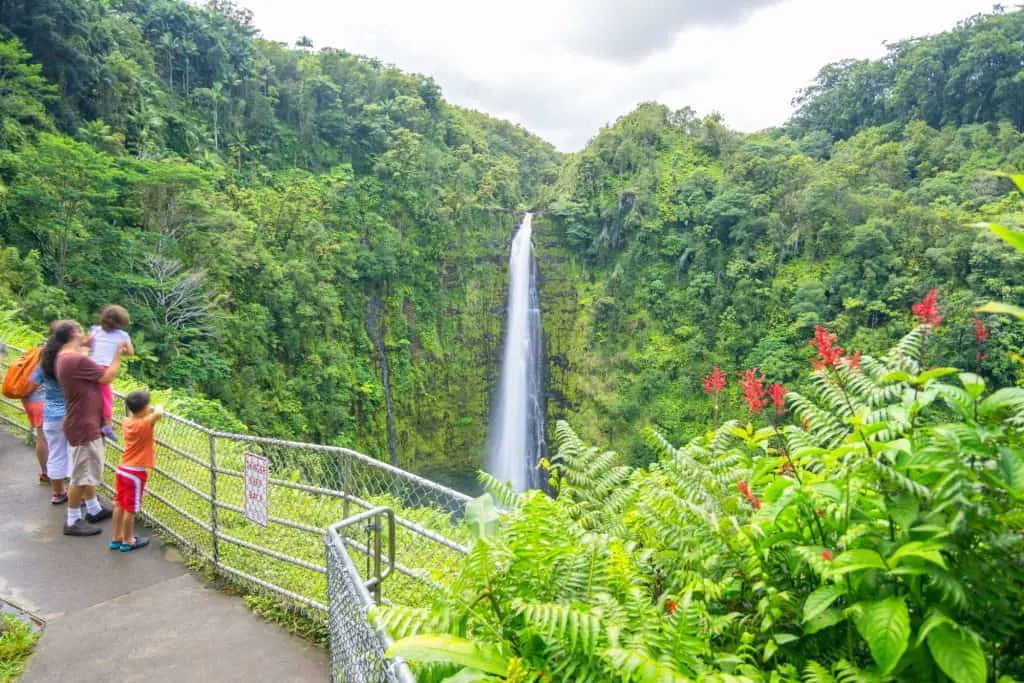 Hawaii is famous for its waterfalls and for good reason- they are jaw-droppingly gorgeous! Many falls are only reachable via helicopter or serious treks through the jungle, but some are quite easy for families to access.
On Oahu, the base of 150-foot Manoa Falls is reached via a short, and often wet, hike through the rainforest. On the North Shore, families can take a stroller-friendly walk through the beautifully landscaped gardens of the Waimea Valley Audubon Center. The trail ends at Waimea Falls, a waterfall with a swimmable pool.
On Maui, several waterfalls can be spotted while taking the famous Road to Hana. Near the Seven Sacred Pools, adventurous families can opt to take the 4-mile hike to Waimoku Falls which is located on the far end of Haleakala National Park.
On Kauai, Wailua Falls and Opeakaa Falls are especially easy to reach, making them perfect for families with young kids. Waipoo Falls is a must visit inside Waimea Canyon.
Families looking for an adventure can kayak to the trail to Secret Falls. The falls are swimmable and the perfect place for a picnic lunch.
The Big Island is home to Rainbow Falls in Hilo. Akaka Falls is the stunner on those famous Go Hawaii commercials. There are also several ribbony waterfalls cascading into Waipio Valley, the former home of Hawaiian royalty.
Not sure what to pack? Print out our FREE Hawaii Packing List.
9. Visit a Neighboring Island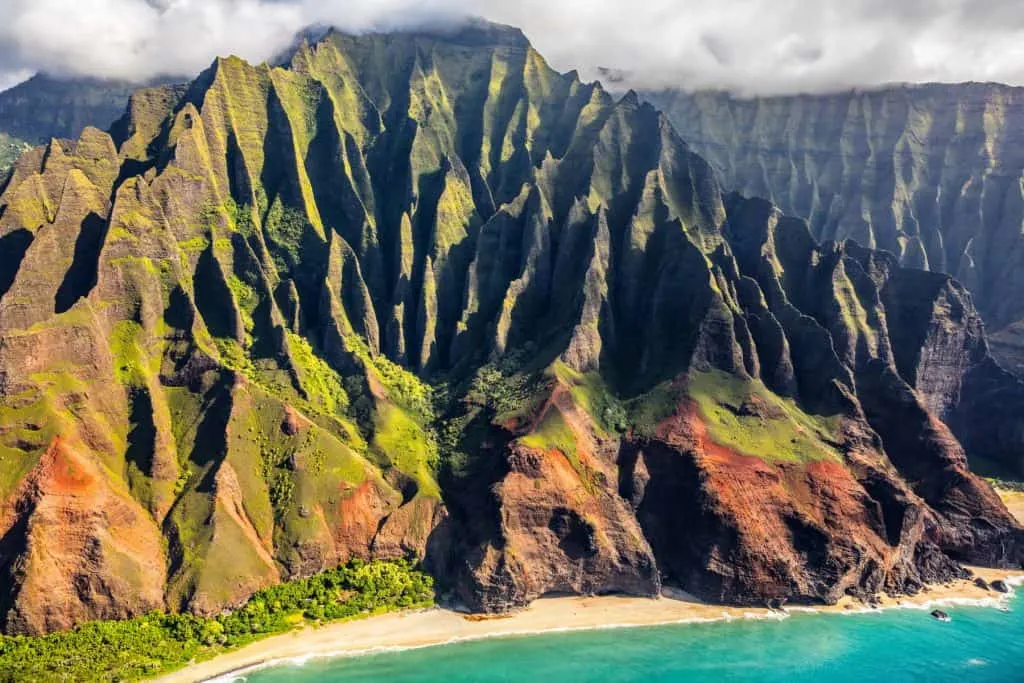 You've flown all the way across the Pacific to visit Hawaii, so why limit your time to one island? Each island has its own personality, geography, and feel. Inter-island flights are short in duration and often quite reasonably priced.
If you are looking for big city fun, Honolulu in Oahu is a great place to visit. If you want to see black sand beaches, volcanoes, and the rainiest city in the USA, the Big Island is the way to go. Kauai is much more "small town" than "big city," and its lush interior has been the setting of many films, including Jurassic Park.
Discover the best things to do in the Big Island with kids.
Many families visit Maui (for good reason, it's a great island), but the small and rural islands of Molokai and Lanai are just across the channel and easily reached by a boat ride or short flight. These islands allow families to catch a glimpse of what Hawaii must have looked like for generations.
Need more guidance on which Hawaiian island to choose? Check out this guide to choosing the best Hawaiian island for your family.
10. Enjoy Hawaii's Beaches of Many Colors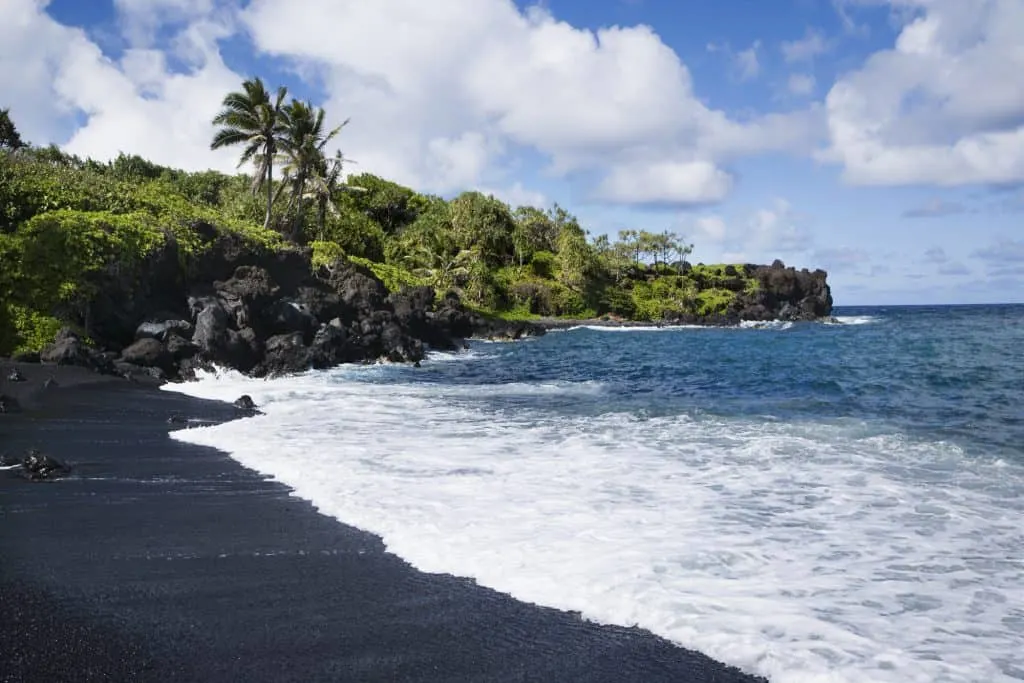 It may come as no surprise, but the number one on thing to do in Hawaii with kids is visit the beach! Hawaii is home to some of the most beautiful beaches on the planet, many of which are havens for families.
On the Big Island, black sand beaches such as Punaluu are shining examples of Hawaii's volcanic roots (plus, green sea turtles frequent the waters!). Those looking for a unique experience should consider taking the hike (suitable for adventurous older children) to the Big island's Green Sand Beach.
Here are our favorite Big Island beaches.
Many of the beaches that Trekaroo families rank at the top of their lists are full of the powdery white sand. Wailea Beach on Maui's south shore is fronted by some of the most luxurious resorts in the islands but here's a secret- all beaches in Hawaii are public.
Families can enjoy this gorgeous stretch of sand no matter where they are staying. Kaanapali Beach is a classic stretch of white sand on Maui's west side.
On Oahu's windward side, Kailua Beach and Lanikai Beach are unbelievably gorgeous and devoid of the masses of tourists that line the beaches of Waikiki. Dr. Beach himself has put these beaches at the top of his rankings for years.
The best beach in all of Kauai can be found in the charming town of Hanalei. The views are remarkable, the sand is powdery soft, and the beach is never crowded. While the surf can kick up during the winter months, the water is typically flat and ideal for swimming in summer.
Looking to explore more? Check out our tide pool guides for the islands:
Best Tide Pools on the Big Island | Best Tide Pools on Oahu| Best Tide Pools on Maui.

Trekaroo has hundreds of guides for locations all over the United States and Canada.