Yuma holds the Guinness World Record for the sunniest place on earth, but offers much more than warm winters and hot summers. If you have ever wondered what to do in Yuma, AZ, you will be surprised to know there is plenty. From exotic animals to outdoor adventures, Yuma offers it all. Check out all these cool things to do in Yuma.
Yuma is one of our favorite weekend getaways from Phoenix. See what else made the list.
Historic Things to do in Yuma, AZ
1. Yuma Crossing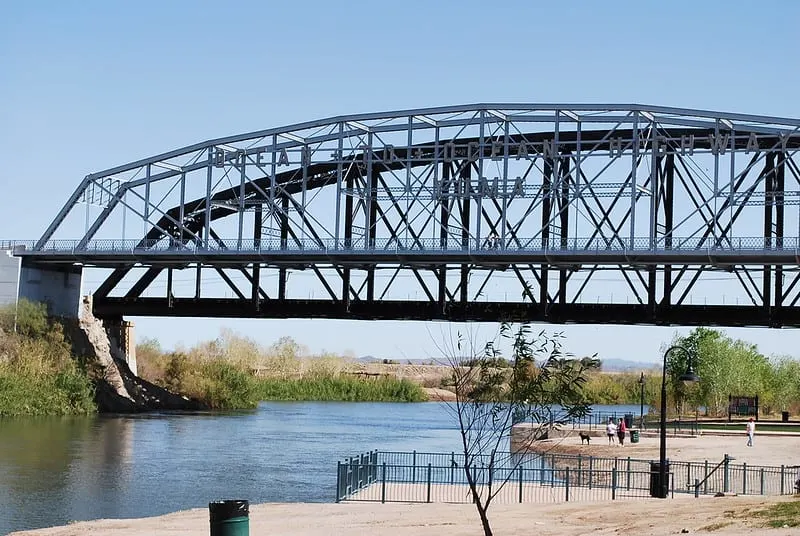 Back in the days when the Colorado was a raging river, the narrowest point was right at present day Yuma. What is now the Yuma Crossing National Heritage Area became the crossing point for prospectors, stage coach drivers, and soldiers.
2. Colorado River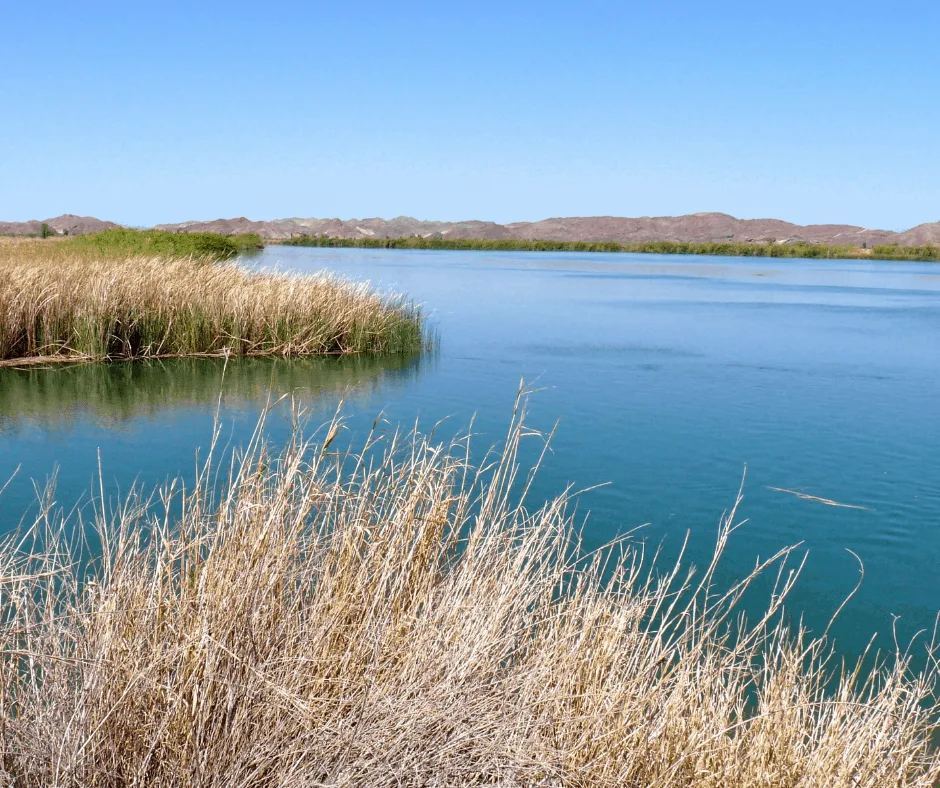 Visit the old quartermaster depot grounds at the Colorado River State Historic Park. Beginning in 1864, this was the major supply warehouse for the southwest. Some of the oldest and best preserved building the US still stand here.
3. Yuma Territorial Prison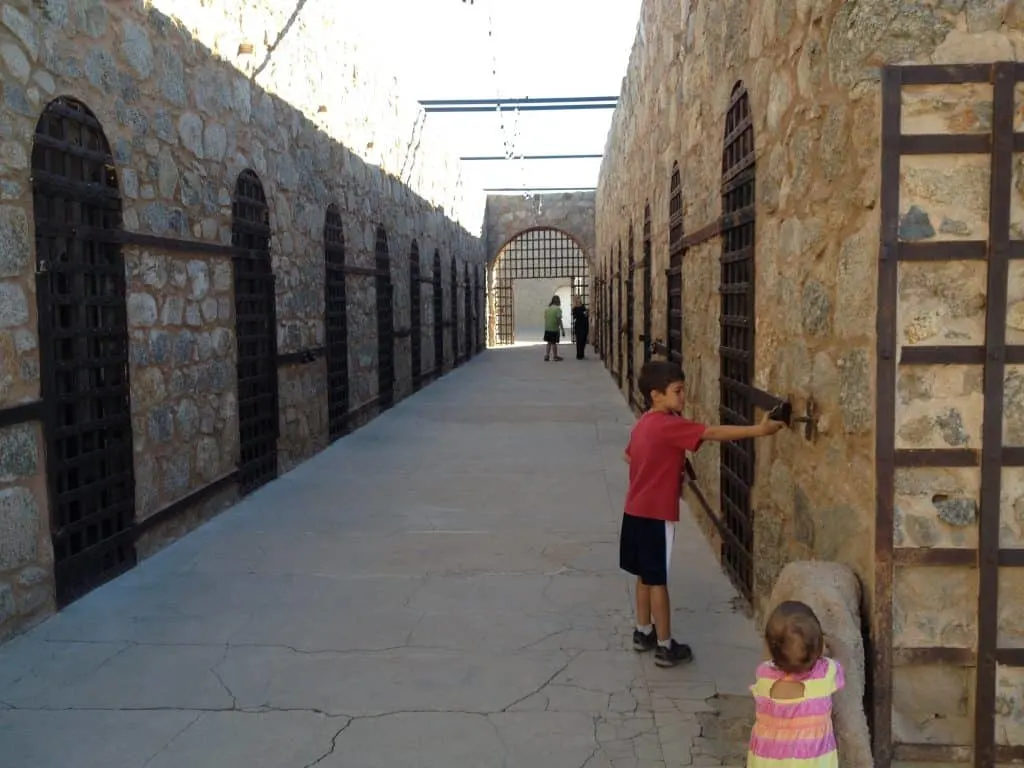 The Yuma area attracted outlaws quickly became one of the wildest towns in the Old West. At The Yuma Territorial Prison State Historic Park, visitors can experience life as an inmate. Children, especially, enjoy entering the "dark cell," where inmates suffered in solitary confinement.
4. Pivot Point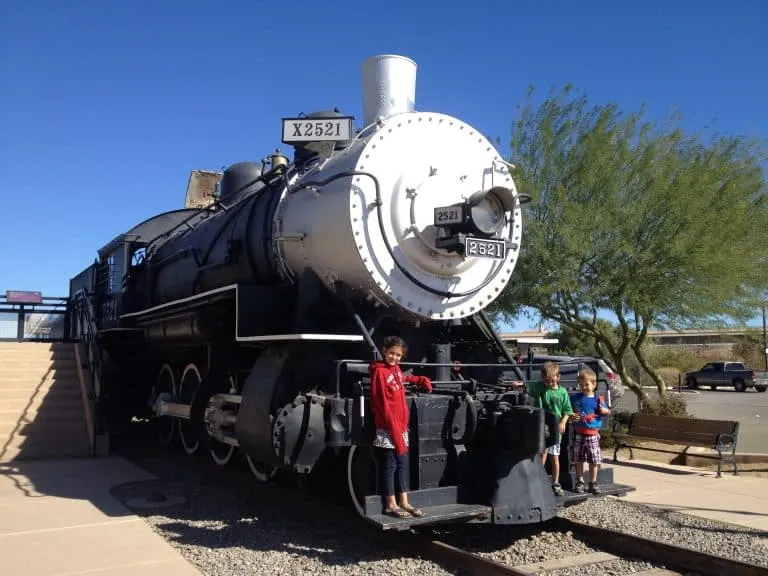 If you want to know more about Yuma's past, including the railroad history, stop by Pivot Point Interpretive Plaza. You'll find interesting stories about the Ocean to Ocean Bridge, the Quechan Tribe, and more. And the kids will love climbing aboard a real steam engine.
5. Saguinetti House
There is also the Sanguinetti House Museum and Gardens, a 19th-century adobe home where visitors will uncover a glimpse of what Yuma was like for citizens of the past. A variety of interactive tours are available.
6. Yuma Proving Ground
Alternatively, learn more about the present role of the military in Yuma at the Yuma Proving Ground Heritage Center. Discover the history of the government facility where US military personnel have been trained since 1942.
7. Castle Dome Ghost Town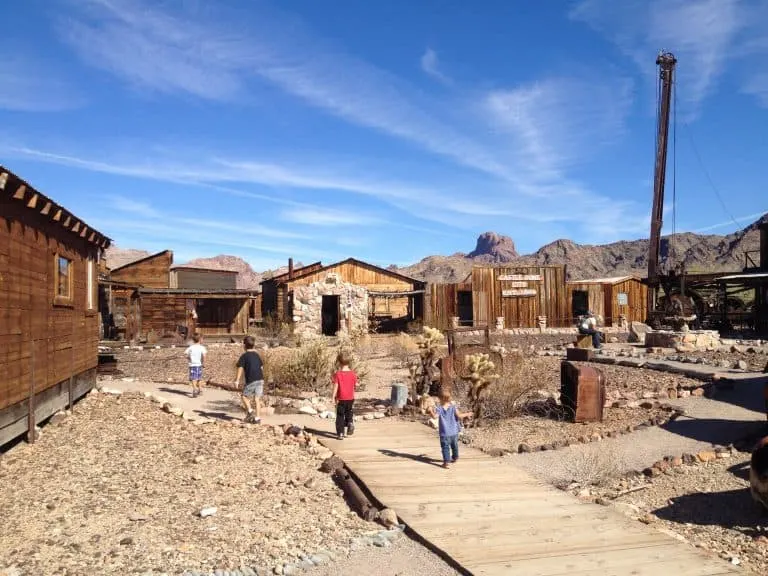 Not all of Yuma's past lies along the river. Just an hour north of Yuma's city center was a booming silver and lead mine. Today, families can explore the ghost town of Castle Dome Mines Museum.
Castle Dome is number two our our 10 Best Ghost Towns in Arizona. Find out where the other nine are!
Check for hotel availability in Yuma.
Outdoor Things to do in Yuma
8. Stroll a Riverfront Trail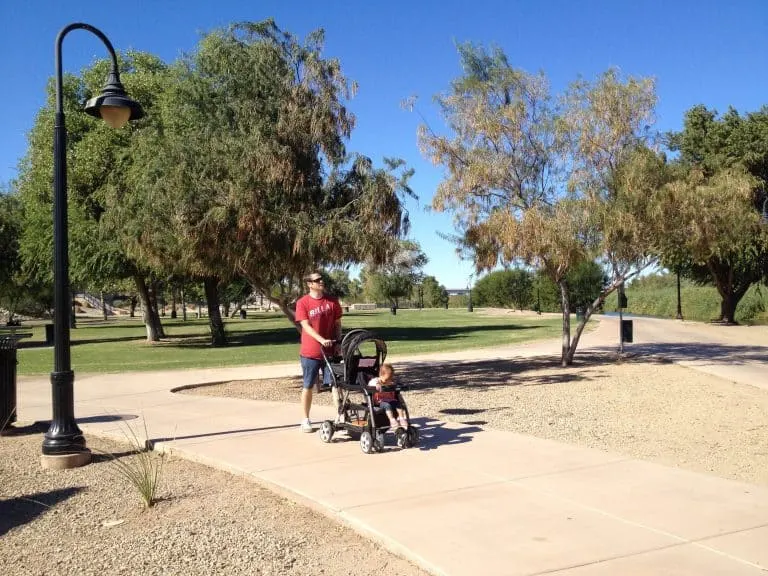 One of the best things to do in Yuma, AZ is take a stroll along the beautiful riverfront trail system of Yuma or just play at the amazing parks on either end.
9. West Wetlands Park
The West Wetlands Park is home to owls, hummingbirds, frisbee golf, and the most amazing playground you've ever seen.
10. Gateway Park
Near the east end of the trail is Gateway Park. In addition to a playground, there is a beach where families can play on the shores of the Colorado river, picnic under a covered Ramada, and shower off when they are done.
11. Stewart Vincent Wolfe Creative Playground
The Stewart Vincent Wolfe Creative Playground was originally designed by children and is lovingly referred to as "Castle Park" due to the main theme of the design.
12. Yuma Conservation Garden
At the Yuma Conservation Garden, walk among native Sonoran Desert plants. Children will enjoy the duck pond and desert tortoises.
13. Imperial National Wildlife Refuge
Want to get a little more wild? Just head up to Imperial National Wildlife Refuge. Visitors can fish, hunt, hike, and explore desert plants and wildlife. The trails here are great for families.
14. Imperial Sand Dunes Recreation Area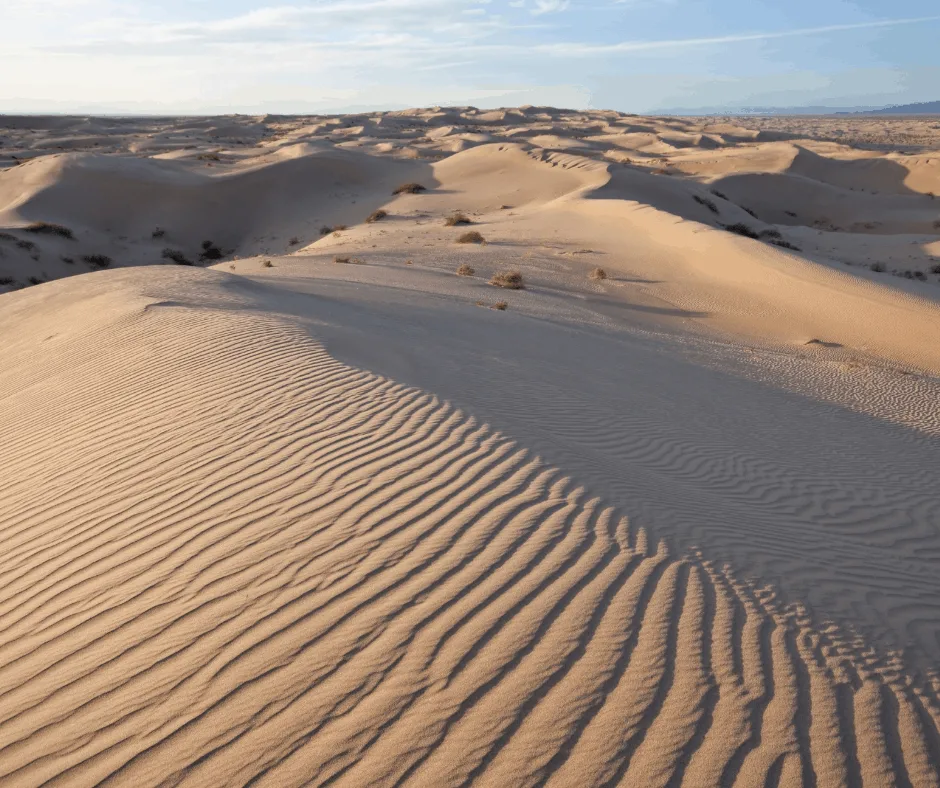 Or grab an ATV and try out the Imperial Sand Dunes Recreation Area. This recreational area is located just 20 miles outside Yuma and is one of the largest collections of inland sand dunes in the United States.
Family Fun in Yuma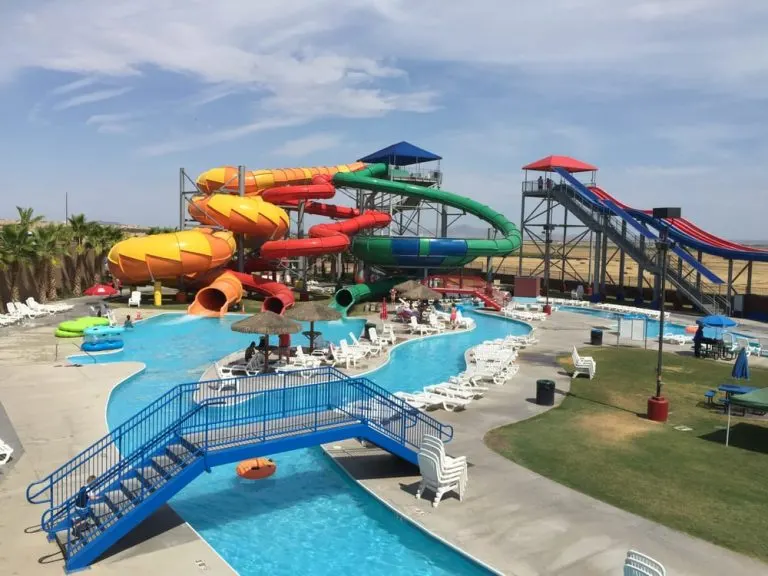 15. Z Fun Factory
Another thrilling experience is riding the go-karts at Z Fun Factory. Play mini-golf on one of two 18-hole courses, try your hand at an arcade games, and more. This family entertainment center is a great place to take the kids to burn off some energy.
16. Waylon's Water World
In the warmer months, head to Waylon's Water World. Float around the lazy river or splash down one of the many water slides to beat the Yuma heat.
17. Children's Festival of Arts
The City of Yuma offers fantastic festivals throughout the year. The most popular family event is the Children's Festival of the Arts, hosted by the Yuma Arts Center in historic downtown. During this annual November festival, children are invited to explore outdoor booths to create their own masterpieces. Families can tour art galleries and enjoy local performers.
18. Martha's Gardens
Take a tour of Martha's Gardens. Visitors learn all about date farming and production. Don't forget to spot by their store from some delicious date cuisine.
Additional family fun can be found in nearby Phoenix with our article, Top 10 Things To Do in Phoenix with Kids.
Where to Eat in Yuma, Arizona
19. Cafecito Coffee Co.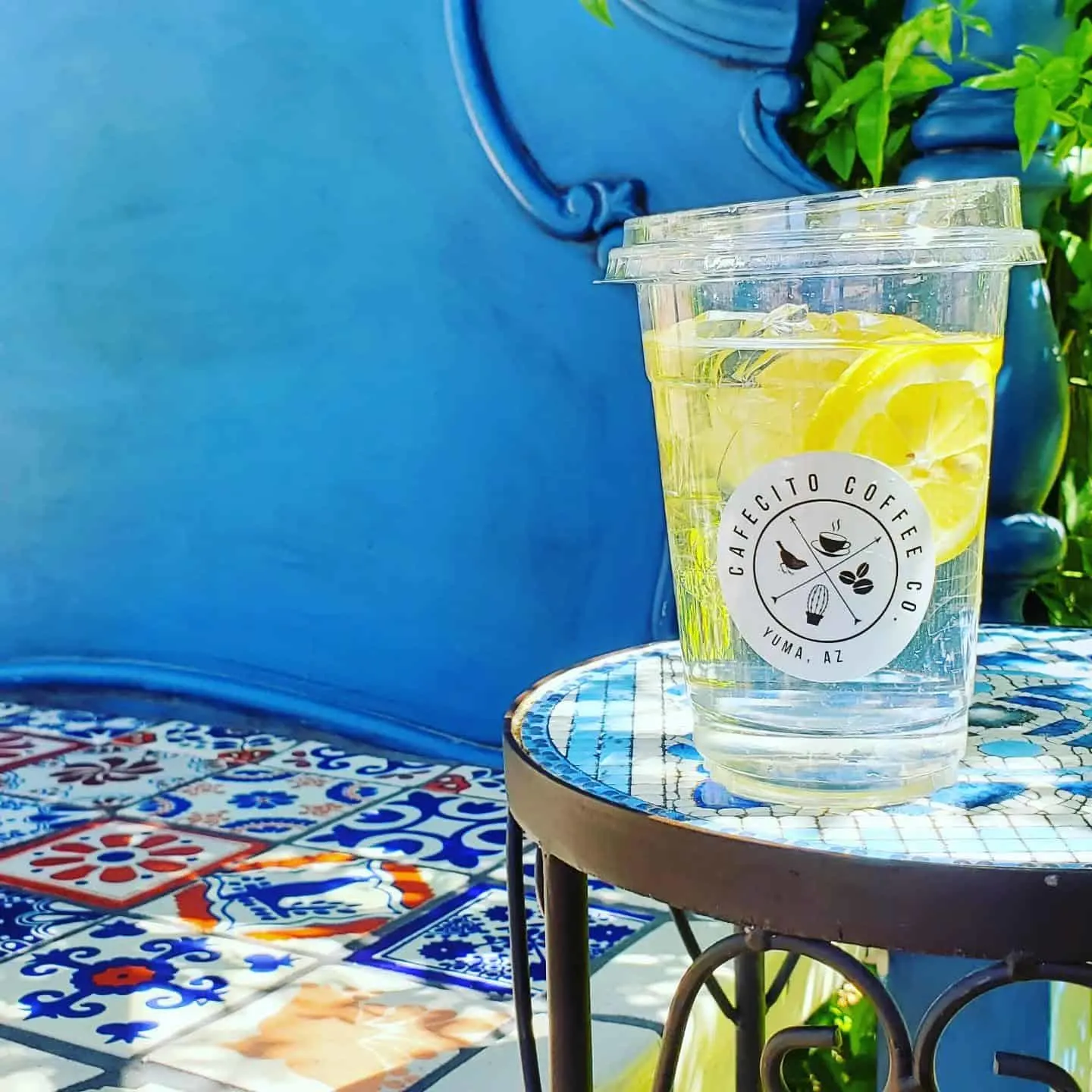 Cafecito is a gem of a coffee shop right in Historic Downtown Yuma. There is outdoor seating, a stage for easy listening, and quiet indoor rooms with vintage/boho decor! In addition to being kid friendly it is also pet friendly! Grab a cold brew for Mom and an acai bowl for the kiddos and enjoy the vibe.
20. Lutes Casino
Yuma's history and culture are infused into its best dining locations. Lutes Casino is Arizona's oldest pool hall. This family-friendly grill is best known for it's eclectic decor, including a foot coming out of the ceiling.
21. Yuma Landing Bar & Grill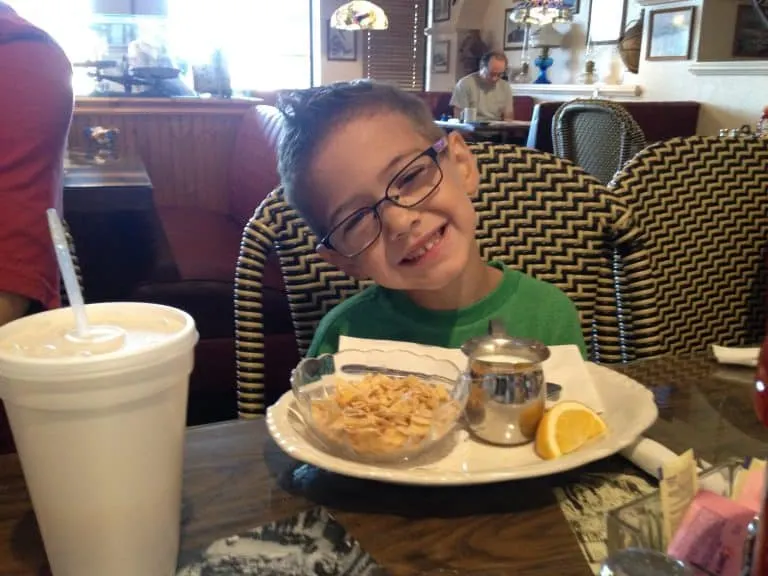 The first airplane landed in Arizona at what is now the restaurant, Yuma Landing Bar & Grill. Besides classic American food, this restaurant also offers guests a glimpse of Yuma history by the photos, artifacts, and newspaper clippings covering the walls.
22. The Chile Pepper
There are plenty of Mexican restaurants in Yuma, but the one to try is The Chile Pepper. They have been serving up family favorites since 1954. Their bean & cheese burritos are known as one of the best in the nation.
23. Sip a Date Shake
Looking for a unique Yuma specialty? Try a Medjool Date Shake at Basket Creations and More in downtown Yuma.
Where to Stay in Yuma, Arizona
24. Historic Coronado Motor Hotel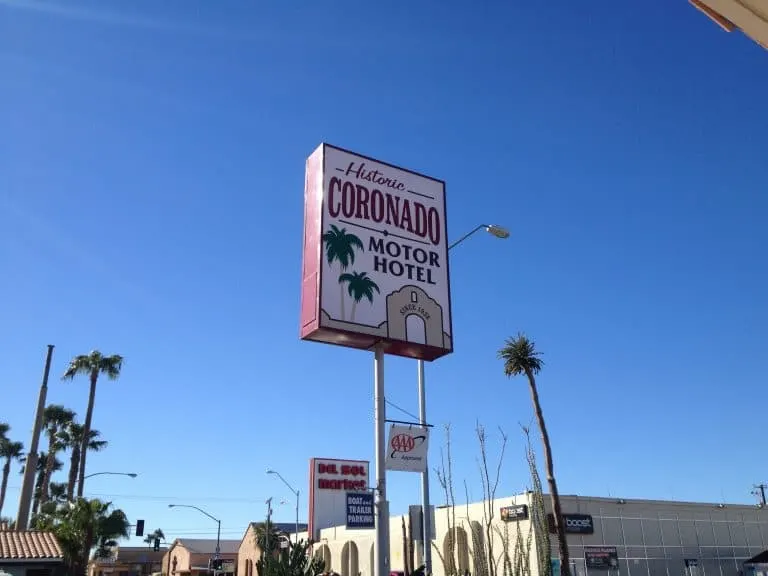 A great hotel choice for families is the Historic Coronado Motor Hotel. The newly remodeled rooms provide plenty of rooms for families to relax.
Free cooked-to-order breakfast from Yuma Landing is included in the stay. The Coronado's location provides easy access to the riverfront, downtown, and the freeway.
25. Hilton Garden Inn at Pivot Point
The Hilton Garden Inn at Pivot Point also has a great location, right along the river and is adjacent to Pivot Point Interpretive Plaza. Here, families can lounge in modern, spacious guest rooms or bask in the sun by the pool and hot tub.
Staying in Arizona? Discover the Top 10 Things To Do in Arizona with your family.
Lead image by Tiffany Vaughn.
Disclosure: The author was a guest of Visit Yuma for the purpose of sharing Yuma with the Trekaroo audience. All opinions are her own.