Sometimes we all need a quick escape. Luckily there are some amazing weekend getaways from Phoenix.
Your weekend getaway could include stunning red rock formations, relaxing beaches, or history filled destinations-sometimes all in the same place. Read on to find your perfect weekend trip.
Phoenix Weekend Getaways
1. Fort McDowell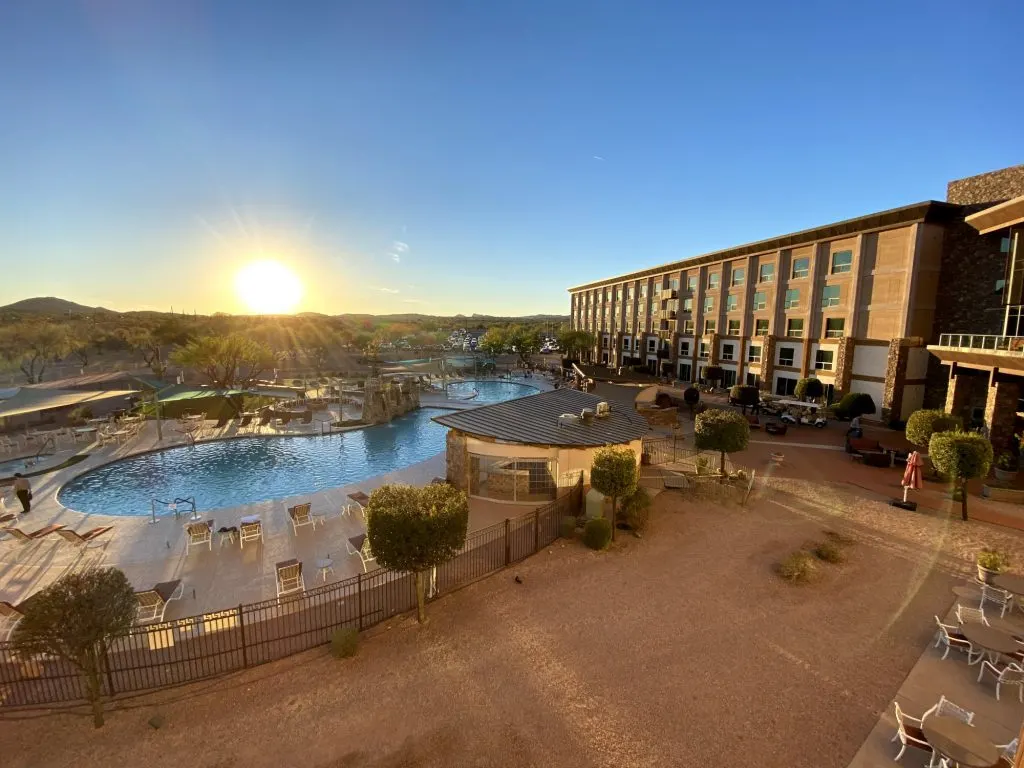 For a picturesque desert escape plus a little taste of Vegas, Fort McDowell is your weekend destination. The recently updated We-Ko-Pa Casino Resort provides first class food, entertainment, and gaming, all in a smoke-free, family-friendly environment. The Fort McDowell Yavapai Nation, who own and operate the resort, included elements from their culture throughout the design of the resort.
In addition to enjoying the resort, take some time to enjoy the stunning Sonoran Desert. Fort McDowell Adventures offers tours from horseback, off-road vehicles, and even Segway. The knowledgeable guides share personal experiences while revealing the mysteries of the desert.
Discover the best restaurants and activities for your Fort McDowell stay with our guide Weekend Getaway at We-Ko-Pa Casino Resort in Fort McDowell, Arizona.
2. Scottsdale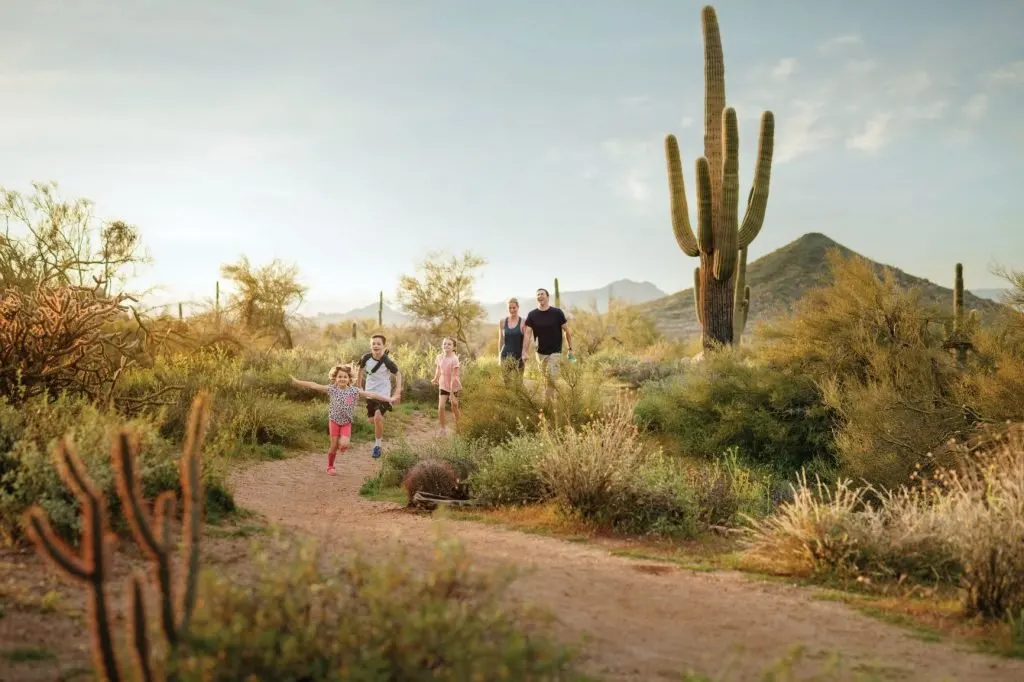 You don't have to go far to experience a luxurious getaway from Phoenix. Scottsdale is home to first rate dining, resorts, and activities.
Spend some time outdoors hiking through the McDowell Sonoran Preserve or horseback riding at MacDonald's Ranch. Or checkout the one-of-a-kind attractions at Arizona Boardwalk, featuring Odysea Aquarium and Butterfly Wonderland.
Half the fun of a Scottsdale getaway is staying at a Scottsdale resort. In addition to waterslides, the Fairmont Princess and The Hyatt Regency Scottsdale Resort & Spa at Gainey Ranch feature their own sandy beaches.
The Westin Kierland Resort & Spa offers simulated surfing at its waterpark. And Great Wolf Lodge features a full indoor waterpark to enjoy year round.
Find the best restaurants and activities around Scottsdale, AZ with our blog article, 10 Best Things to do in Scottsdale with Kids.
3. Sedona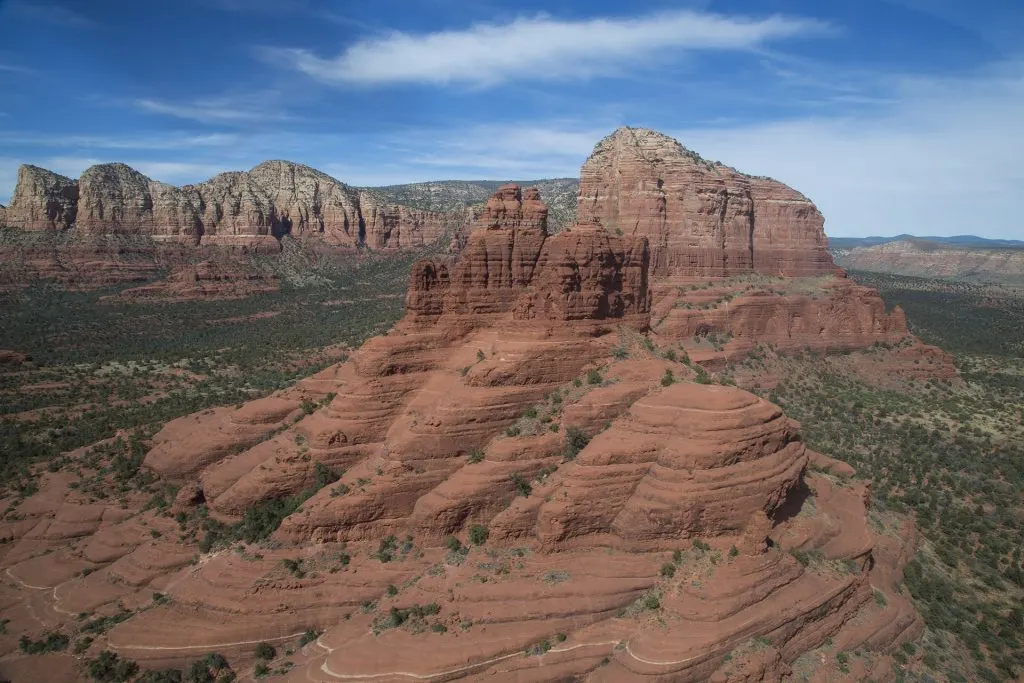 Recenter yourself with a quick weekend trip to the red rocks of Sedona. Start with a jeep tour from Pink Jeep Tours to learn the geographical history of the area while having some off-road fun. Then traverse the terrain on foot at Bell Rock or Fay Canyon.
When the day gets warm, drive over to Oak Creek Canyon to discover Slide Rock State Park. This natural waterslide is perfect for cooling off after a morning of exploring.
Sedona's eclectic galleries in Tlaquepaque Arts and Crafts Village deserve a quick visit, as long as your kids are big enough to keep their hands off the art. And of course, plan to stop by the famous Chapel of the Holy Cross to admire the views and architecture.
Read our article Things to do in Sedona with Kids to discover additional tips, like the best places to stay.
4. Flagstaff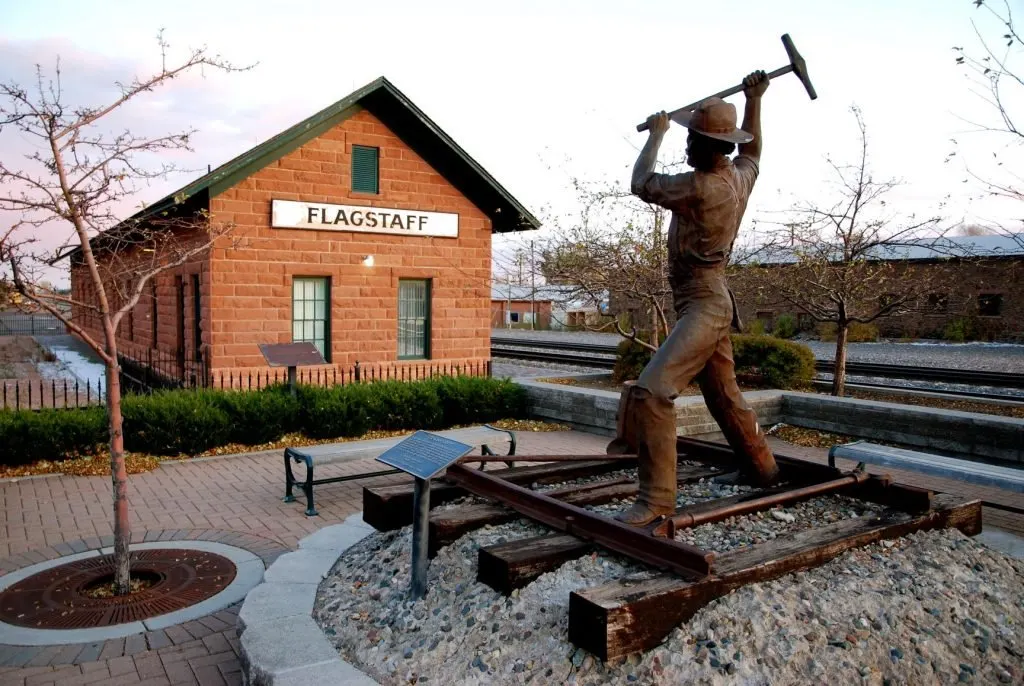 One of the most popular weekend getaways from Phoenix is Flagstaff. The snowy winter days and cool pine forests offer year-round outdoor activities.
At Arizona Snowbowl, visitors can ski in the winter, or enjoy the view from the scenic chairlift in the summer. It is one of four Arizona Ski Resorts which you should visit.
While in Flagstaff, check out the Lowell Observatory, where Pluto was discovered. And take some time to enjoy historic Route 66 which passes right through downtown.
Route 66 isn't the only historical aspect of Flagstaff. The Riordan Mansion State Historic Park offers a look into life in the 1900's. Or go even farther back in time and discover Native American ruins at three National Monuments: Sunset Crater, Wupatki, and Walnut Creek National Monument.
Check out 15 Fun Things to do in Flagstaff with Kids for more Flagstaff getaway and day trip tips!
5. Grand Canyon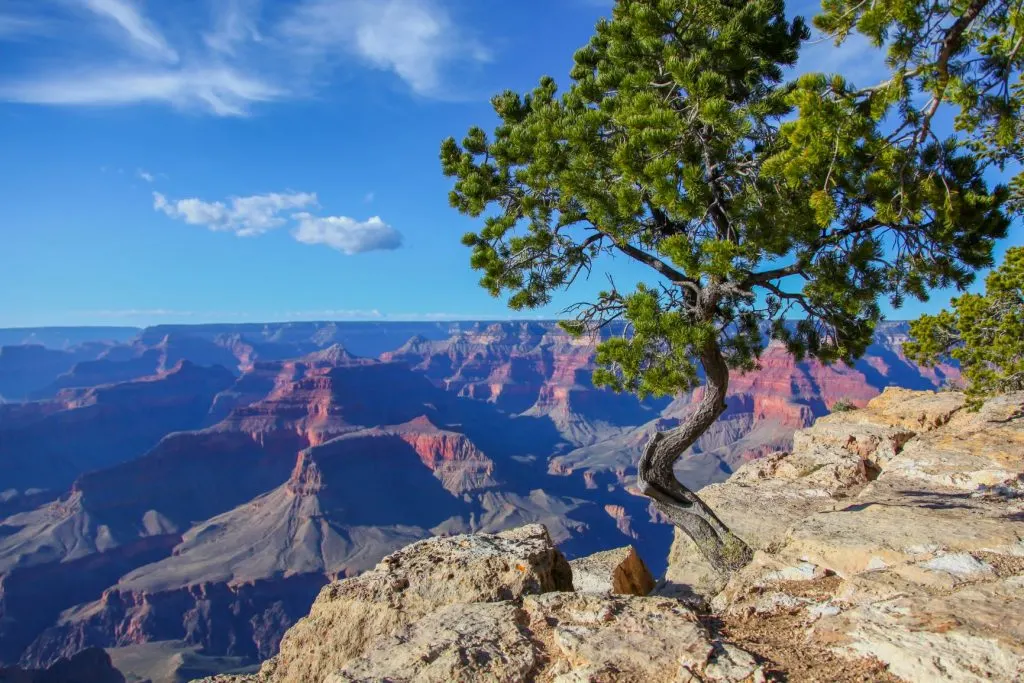 One of the seven wonders of the world lies just a few hours outside of Phoenix! Take a weekend trip to explore the majestic south rim of the Grand Canyon. After gazing in awe from one of the scenic vistas, take some time to try a hiking trail. For young children we recommend the Rim Trail.
One of the great things about the south rim of the Grand Canyon is that you have everything you need within the park. Lodging, restaurants, and tours can all be accessed without leaving the gates. And by staying in the park, visitors receive exclusive, crowd-free access to the views and trails during the early and late hours.
Our article, Grand Canyon with Kids | Things to do in the Grand Canyon South Rim, has all the details you need to plan your weekend getaway.
6. Yuma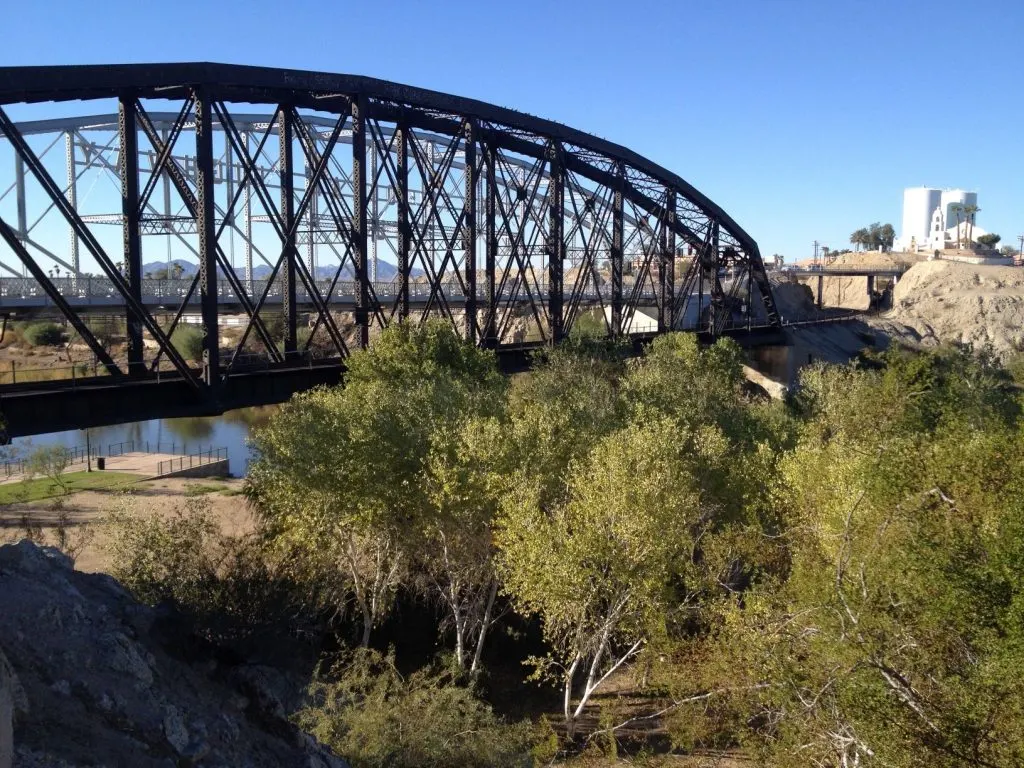 Bring on the sunshine with a trip to historic Yuma, Arizona. Discover the seedy history of this small town by visiting the notorious Yuma Territorial Prison State Historic Park. Or tour Castle Dome Mines Museum ghost town for a glimpse of life in the wild west.
Since the sun almost always shines in Yuma, enjoy it with a stroll beside the Colorado River on the riverfront trail system. Near the end of the trail, stop to splash around at the beach at Gateway Park. Afterward, grab a Medjool Date Shake from Basket Creations and More as you window shop downtown.
Discover all of Yuma's hidden gems, including the best places to stay and eat with our article, 25 Things to do in Yuma.
7. Tucson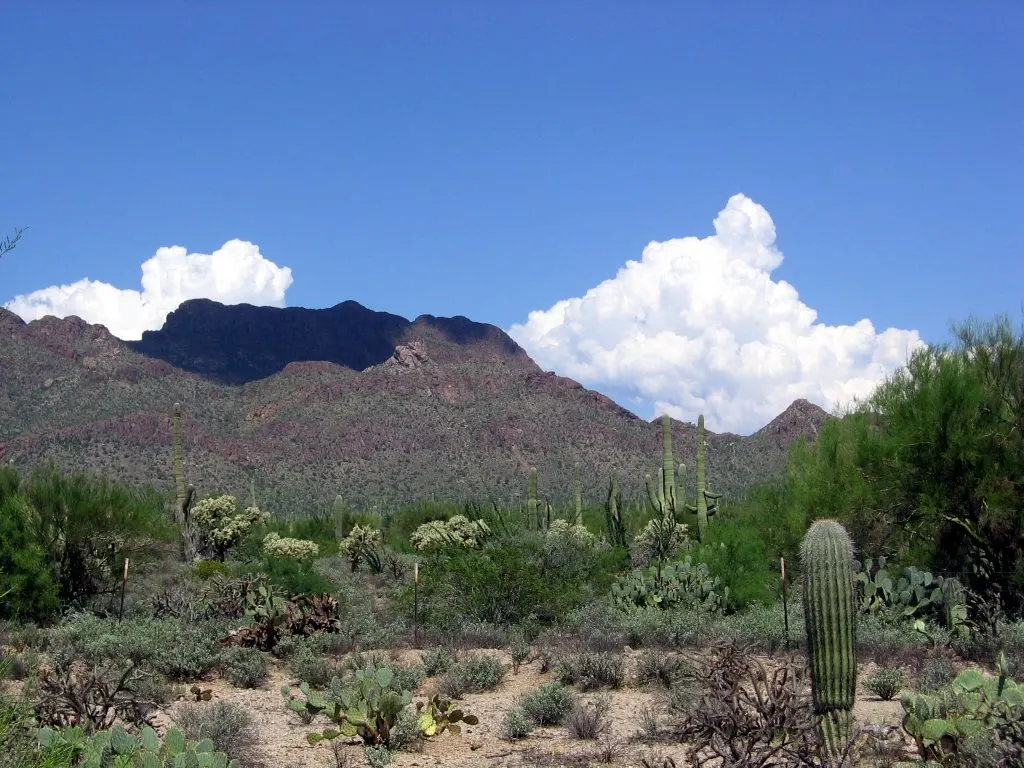 Towering saguaro cactus and spectacular night skies make Tucson one of the most unique weekend getaways from Phoenix.
Saguaro National Park borders Tucson on both sides and showcases a variety of desert plants and animals. For a more informative, less wild view of local flora and fauna, visit the top rated Arizona-Sonora Desert Museum.
One of the best ways to experience Tucson is by staying at Tanque Verde Ranch. This dude ranch provides fun adventures through the Sonoran Desert, luxury accommodations, and excellent food.
If you choose to go the more traditional hotel route, Tucson is home to some luxury resorts with super fun pools, including Hilton Tucson El Conquistador and JW Marriott Tucson Starr Pass. While in town, be sure to stop by El Guero Canelo for the best Sonoran hot dogs and giant burritos.
Use our article, Tucson Travel Guide – A Long Weekend in Tucson with Kids to plan your whole itinerary.
8. Prescott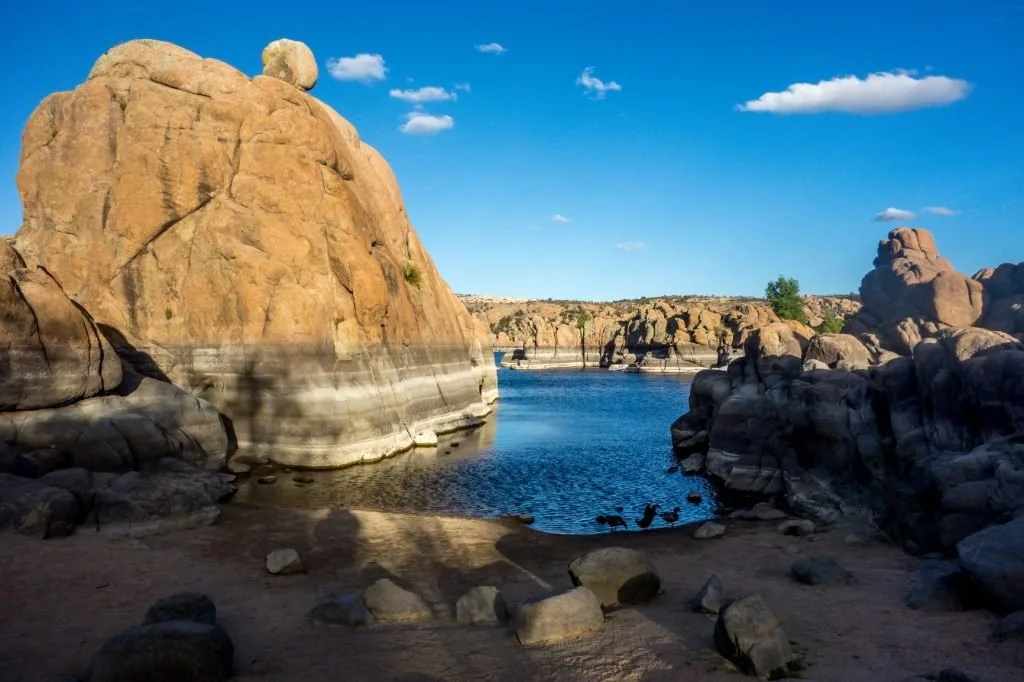 Start your weekend trip to Prescott off by exploring the beautiful Prescott National Forest. For a quick hike just a short drive from town, try Thumb Butte Trail.
Afterward, wander downtown through the historic buildings of Whiskey Row. Although most of these buildings were once saloons, they now also house eclectic art galleries, boutiques, and candy shops.
In the evening, the lawn of the courthouse is a great place to enjoy a frozen treat from Frannie's, and maybe even catch a performance from a street artist.
Make sure to plan time to visit Watson Lake. Exploring the unique rock formations from the water was the highlight of my last trip.
From April through October, Prescott Outdoors offers kayak and SUP rentals right at the shoreline.
9. Lake Havasu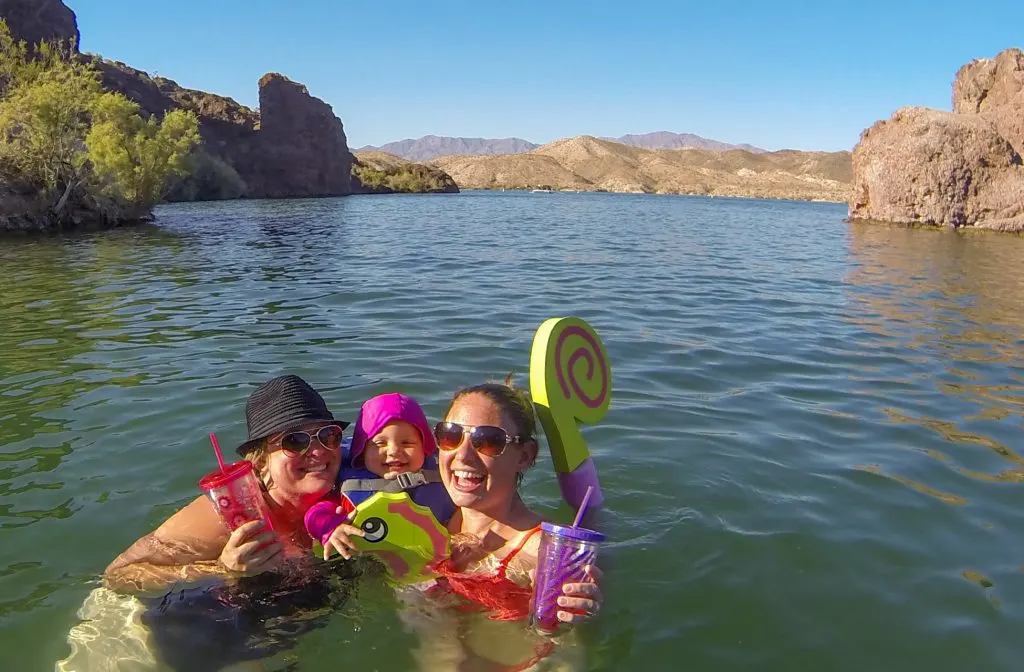 If you are looking for a beach vacation without going too far from Phoenix, Lake Havasu is a great choice. Lounge on the sandy beach basking in the sun. Or take to the water on a boat or jet ski for a little more excitement.
Lake Havasu City offers more than just water recreation. Epic mountain biking and hiking trails fill the 1,100 acres of SARA Park. Or choose to tee off at one of the beautiful area golf courses. And don't forget to stop by the famous London Bridge.
10. Monument Valley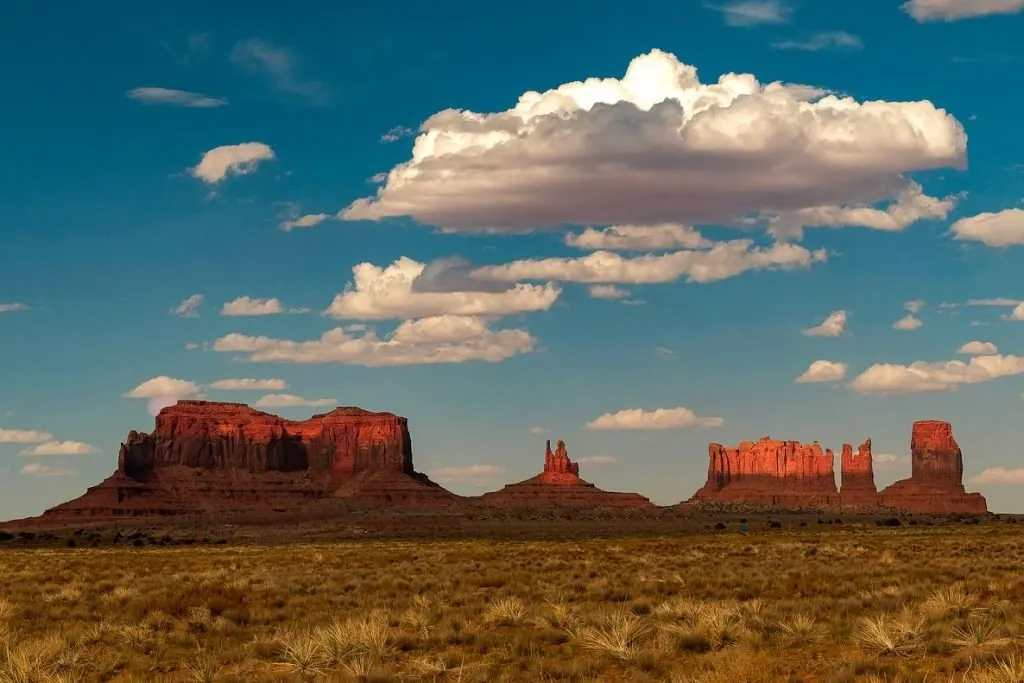 The iconic rock formations of Monument Valley deserve a closer inspection than just a drive through. While taking the 17-mile scenic drive, get outside and stand at the base of the monoliths to fully experience the impressiveness. To truly impress yourself, take a guided tour from a local Navajo guide.
Staying overnight showcases the valley's beauty at all times of the day. Camp or book a room at The View Hotel Campground to stay right on-site.
If you have extra time, drive over to the nearby Valley of the Gods and Mexican Hat. The formations here aren't quite as impressive, but they are more quiet, less restrictive, and free.
11. Bisbee & Tombstone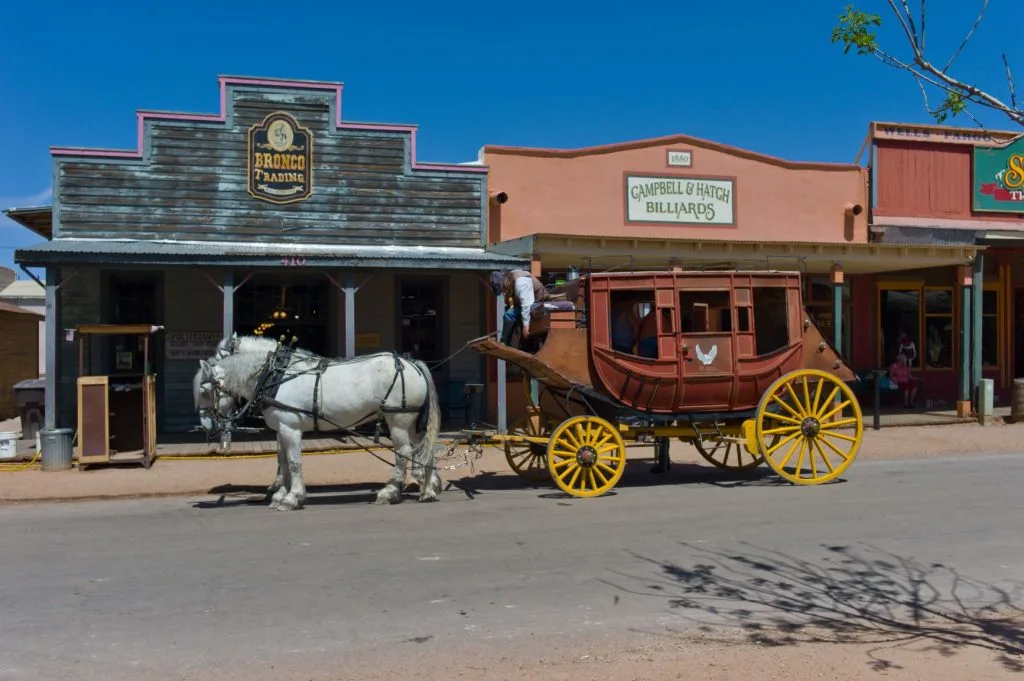 Take a weekend trip back in time with a ghost town vacation to Bisbee and Tombstone. In Tombstone, walk the streets of the most notorious characters of the Wild West.
Costumed actors and dirt streets make the whole experience feel authentic. Then take a stagecoach tour, watch a gunfight, and visit Boothill Cemetery.
Less than half an hour south of Tombstone lies Bisbee. Start at the Bisbee Mining & Historical Museum for an overview of the town history. Enjoy the small town charm before taking the Queen Mine Tour. This tour not only takes you underground, but back in time to when this mine was booming.

Love ghost towns? Check out Arizona Ghost Towns | 10 of the Best Ghost Towns in Arizona.
Disclosure: The author has been hosted by several of the destinations listed in this article over the years for the purposes of covering these destinations for Trekaroo. All opinions are her own.