Tucson is one of my favorite desert destinations. Why? Because there are so many great things to do in Tucson with kids!
During the cooler months, Tucson is a great destination for family friendly fun outdoors. It is surrounded by saguaro cactus-studded Tucson Mountains that beg to be explored.
When things heat up, families will love the multitude of full-service luxury resorts which offer great pools, kid-friendly amenities, and discounts during the scorching summer months.
No matter the season, there are great museums, zoos, and adventures to be had. Here are our favorite Tucson activities for families.
Get active on a historic bike tour of Tucson.
10 Things to do in Tucson with Kids
1. Mission San Xavier del Bac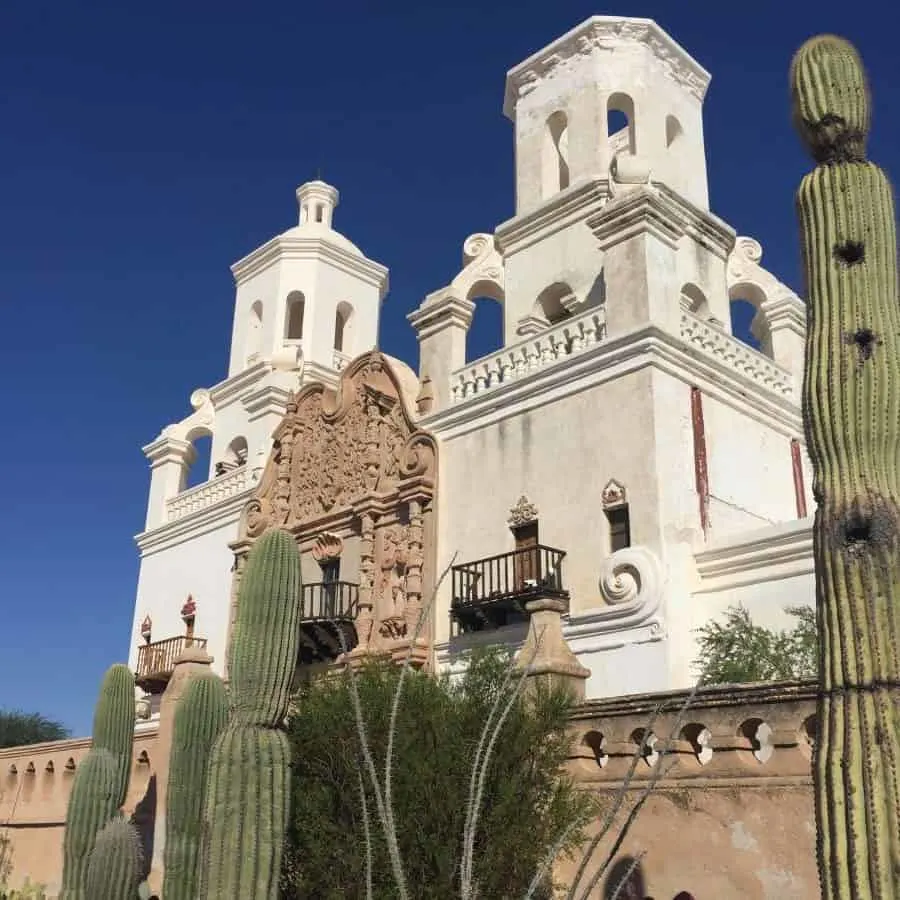 If you are looking for a spot to take amazing pictures for Instagram, head to Mission San Xavier del Bac. The stunning architecture has a definite "Hotel California" vibe and is begging to be photographed.
History buffs will be happy to hear this beautiful mission is open for guided tours- just make sure there are no special events scheduled.
Trekaroo Tip: There is a hill near the mission which can be climbed and offers nice views of the surrounding area.
2. Saguaro National Park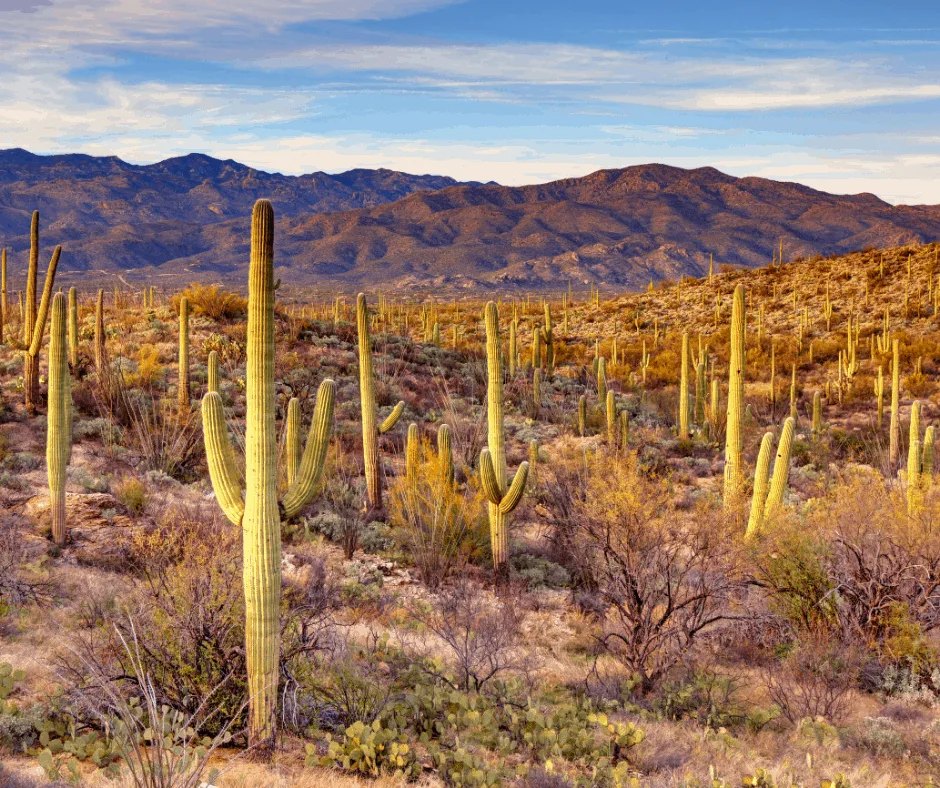 Saguaro National Park showcases the beauty of the Sonoran desert and protects forests filled with saguaro cacti. This national park is best visited during the cool season when hiking is enjoyable. It is especially beautiful in early spring when wildflowers are in bloom.
Be sure to check out the petroglyphs of Signal Hill. Hikers will want to head up the Hugh Norris Trail which heads up a mountainside filled with desert flora. The trail is 9.5 miles in length, so take it as far as you would like and then backtrack.
If you want to see wildlife, look over by the wash behind the visitor center or on the one-way Bajada Loop Drive around twilight. Both are popular spots to see coyotes, javelinas, and various reptiles.
Check out this Magical Saguaro Desert Scavenger Hunt Adventure. It is perfect for families.
3. Visit a Dude Ranch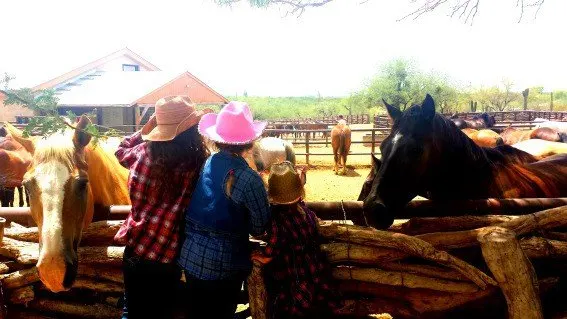 One of the more unique things to do in Tucson with kids is stay at a dude ranch.
Tucson is home to a couple different dude ranches that make for epic family getaways. White Stallion Ranch and Tanque Verde Ranch are both Trekaroo approved and very kid friendly.
While most dude ranches are summer destinations and covered in snow during the winter, Tucson dude ranches are perfect for getaways in the late fall, winter, and spring.
Guests can take short rides, long rides, rides on fast horses and rides on ponies that move at a snail's pace. There is truly something for everyone.
Beyond horseback riding there are endless activities to enjoy, from swimming and fishing, to archery, hay rides, kids clubs, and even time at the spa.
The food is part of the experience, and these all-inclusive locations serve up hearty and healthy meals to make sure you will never go hungry!
Dude ranch vacations are ideal for families with children eight and older, but kids as young as six can ride.
Explore more of the state! Here are the 10 Best Things to do in Arizona with Kids.
4. Pima Air & Space Museum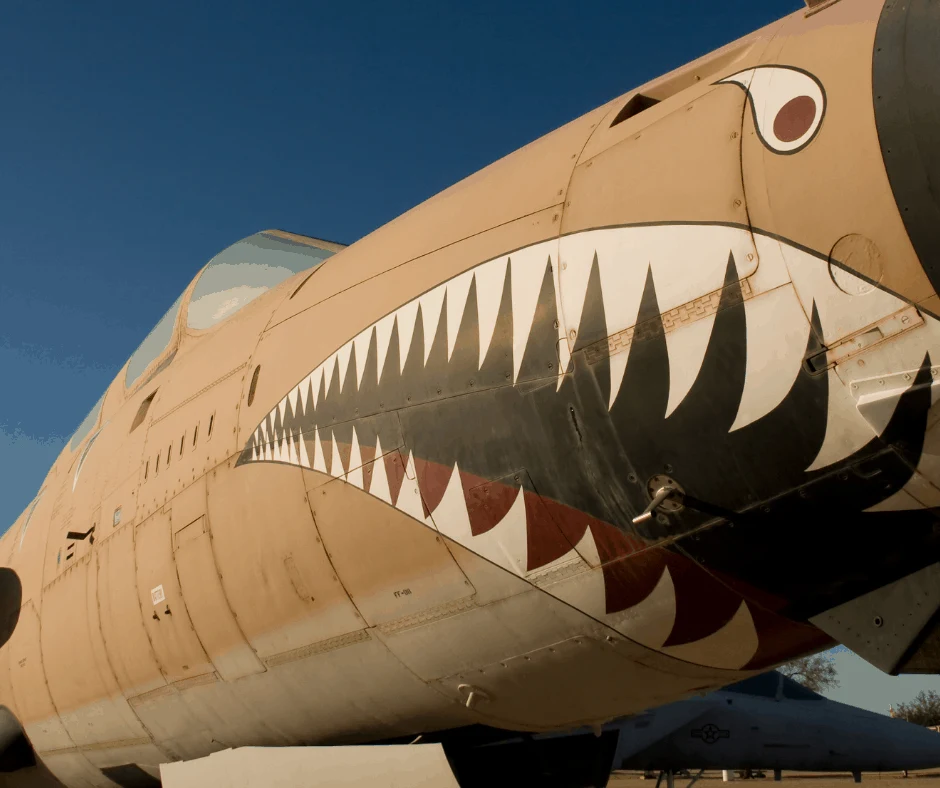 If you have a little airplane enthusiast in your family, you definitely won't want to miss the massive Pima Air & Space Museum. It houses approximately 400 different aircraft, both outside and in their six indoor hangars.
There are bombers, tankers, helicopters, NASA aircraft, and so much more! As a matter of fact, there are three hangars dedicated to WWII alone! 45-minute narrated tram tours are a great way to experience the museum's 80 acres.
Young children will love that there are cockpits to climb inside and lots of buttons to push. There is also an outdoor playground and a restaurant with a kids menu.
5. Sabino Canyon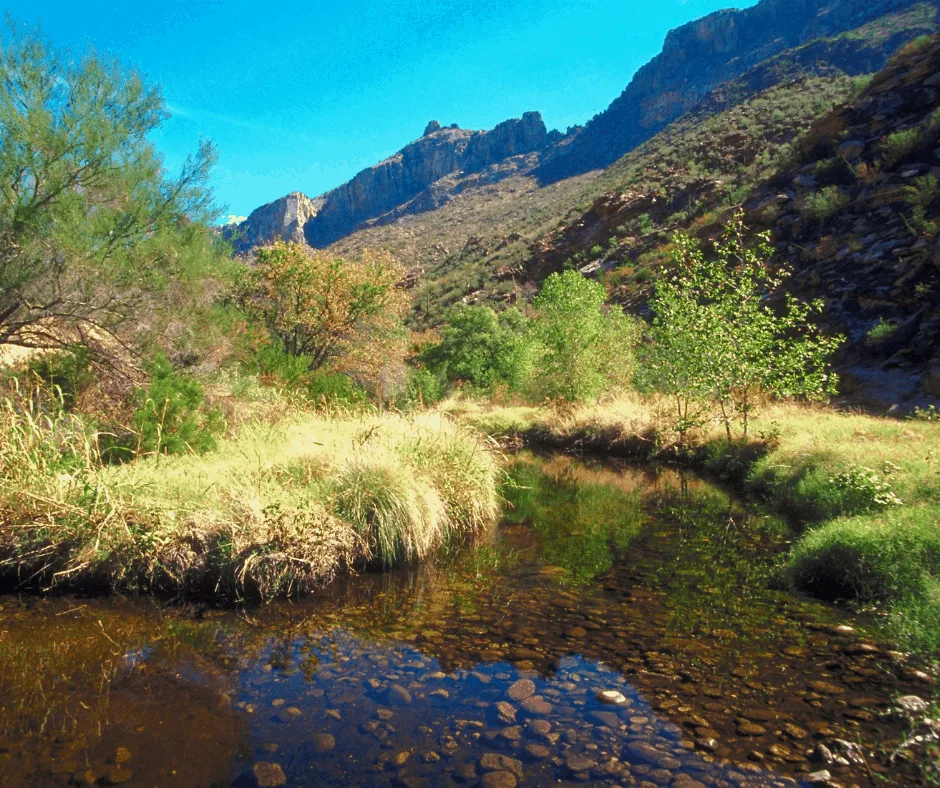 Sabino Canyon is a great outdoor recreation destination. A narrated tram ride takes guest high up into Sabino Canyon. There are nine stops along the way so folks can hop on and off as desired to explore the area.
Hiking trails are plentiful and biking is also popular. If you want to stretch your legs in this lovely park, I suggest visiting during the cooler months because it can be HOT during the summer.
6. The Mini Time Machine Museum of Miniatures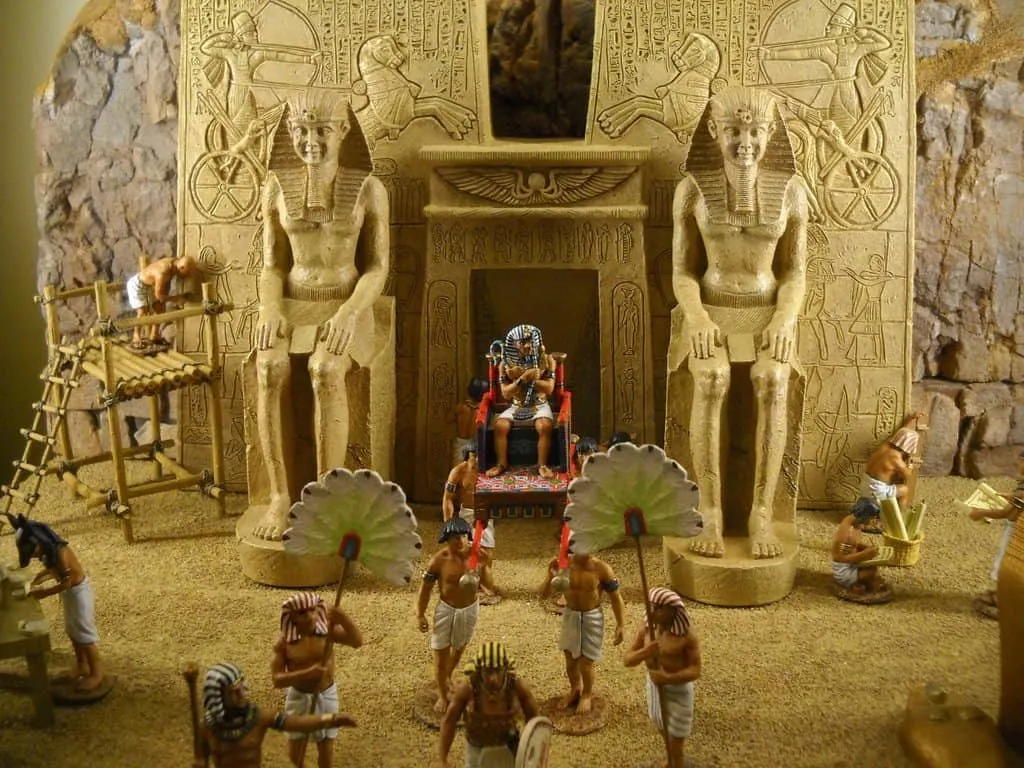 This museum is dedicate to "preserving and advancing the art of miniatures". It is a fun place to explore filled with miniature-sized scenes depicting life around the world.
There is also a history gallery featuring scenes from past centuries and an enchanted area filled with fairies and dragons.
Check out this Tucson Scavenger Hunt Adventure. It is a great way to get to know the city.
7. International Wildlife Museum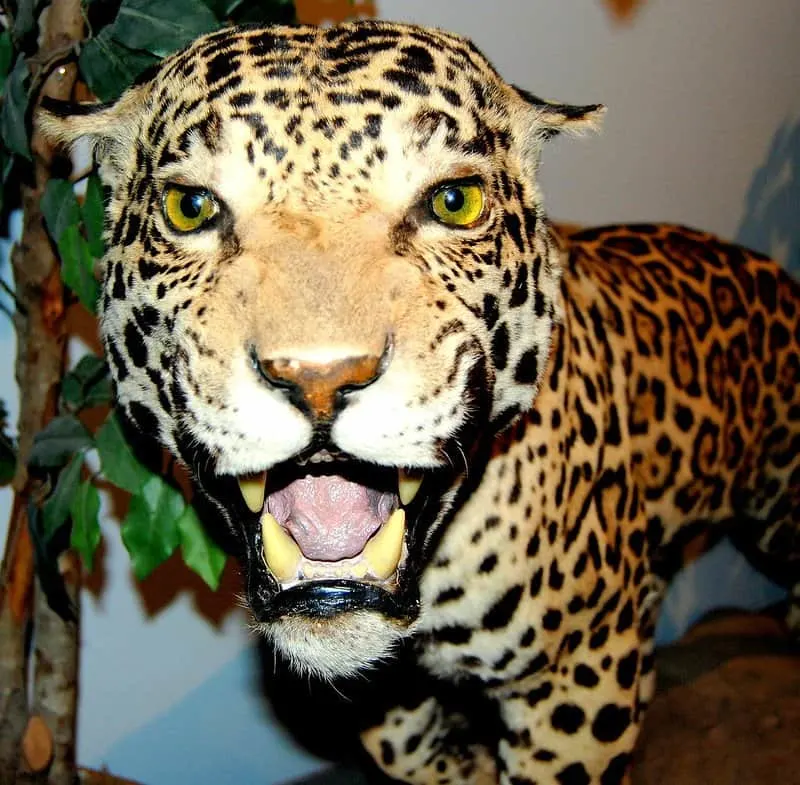 The International Wildlife Museum is filled with animals from around the world but these animals are no longer alive! This taxidermy wonderland is with displays akin to what you might see in a natural history museum.
It is a great way to get up close and personal with creatures you probably don't want to get up close and personal with in the wild.
8. Childrens Museum of Tucson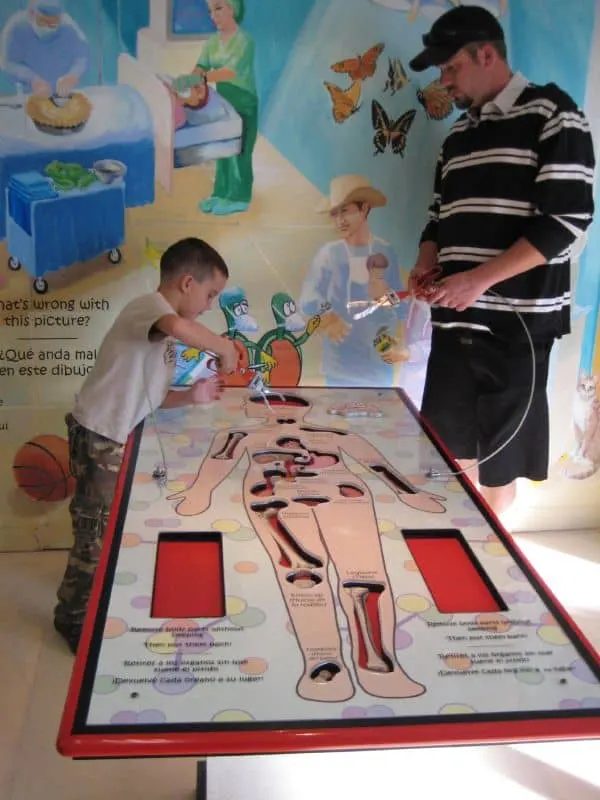 Designed for children under 10, this hands-on museum features a pretend grocery store, art area, as well as exhibits on the body, electricity, and even pet doctors (aka veterinary medicine).
Young kids with dreams of being a police officers or firefighters won't want to miss the Public Safety exhibit. Train lovers will definitely want to spend in the Whistle Stop gallery with its model train and large train engine.
Outside, the Music Garden will help young children make a joyful noise and the Discovery Garden has plenty of things to climb on and slide down.
9. Catalina State Park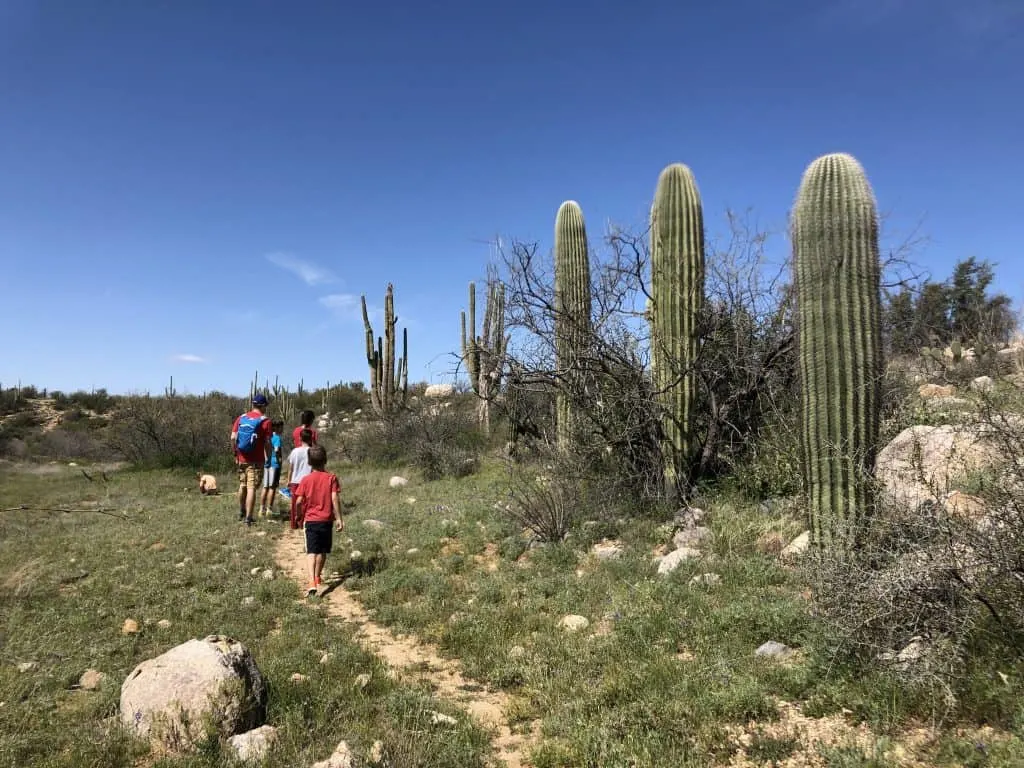 Seasonal wildflowers, towering Saguaros, and desert wildlife can all be found in Catalina State Park. This is a popular place to geocache, camp, enjoy a ranger program, and hike.
Families love the Canyon Loop Trail which has plenty of picturesque mountain views and seasonal stream crossings. From the Canyon Loop you can continue hiking on one of the seven trails branching off.
Catalina State Park made our list of the 10 Best State Parks in Arizona. See what else made the list!
10. Arizona-Sonora Desert Museum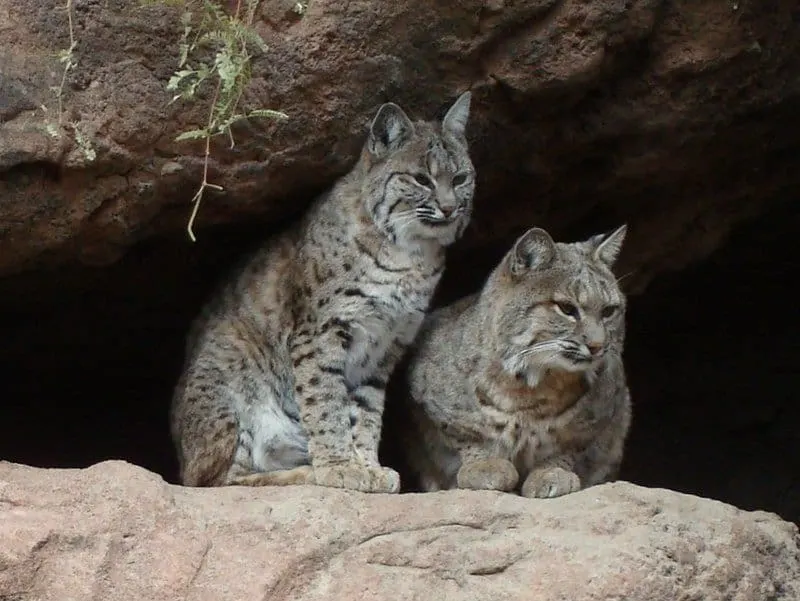 Part zoo, part museum, and part botanical garden, The Arizona-Sonora Desert Museum is definitely one of Tucson's gems.
Animal exhibits showcasing the wildlife of the region flow naturally into the surrounding desert scenery.
Approximately 90% of the museum is outdoors, but there are a few air-conditioned spaces including a fun cave to explore, reptile & amphibian building, and the Warden Aquarium which features species from the Gulf of California.
Highlights include the river otters, sting rays, various wild cats of Cat Canyon, the dig area of Ancient Arizona, mountain lions and wolves of the Mountain Woodland, and hummingbird aviary.
The Arizona-Sonora Desert Museum is best visited outside of the summer months. But, if you do choose to visit during the summer, I suggest visiting in the morning hours before the animals have retreated (and you melt) to escape the heat.
Family-Friendly Resorts in Tucson
For a complete list of the best hotels in Tucson, check out our full guide to the 10 Best Tucson Resorts for Families.
JW Marriott Tucson Starr Pass Resort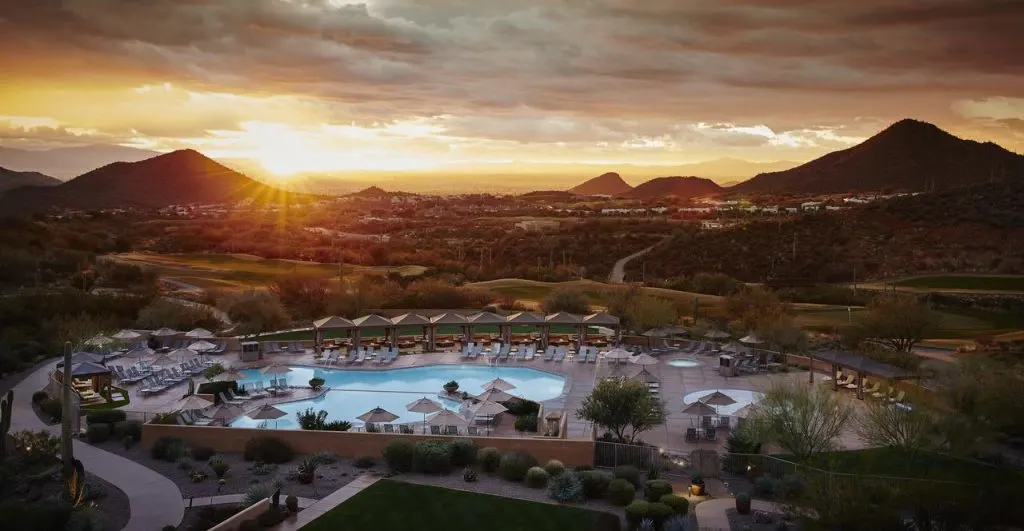 The JW Marriott Tucson Starr Pass Resort is a fabulous luxury resort for families. Golf, tennis, hiking, and pool time are big draws at this gorgeous resort which backs up to desert park land.
Kids will love the multitude of pools, the lazy river, slide, and splash pad. They will also love the teen lounge filled with video games and kids club program.
Be on the lookout for javelinas which come out of the nearby washes and trot across the resort with their little ones following closely behind. Several restaurants at various price points (from upscale to casual) are located on site.
This resort also made our list of the best resorts with water parks in Arizona.
Westward Look Wyndham Grand Resort & Spa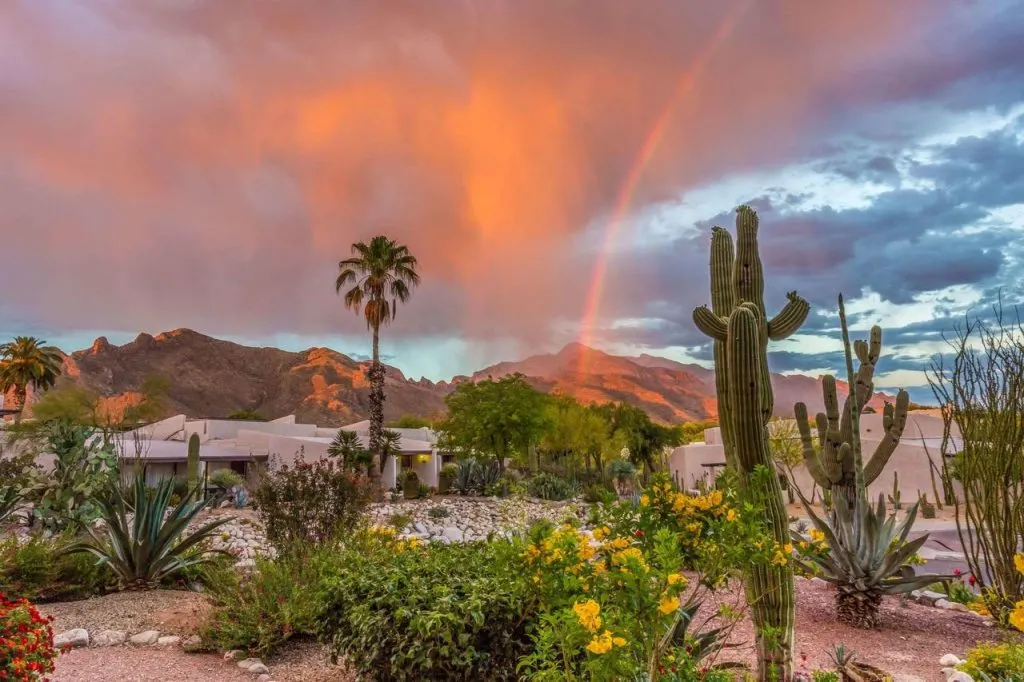 I love the Westward Look Resort's low key luxury. Rooms are spacious and feature tasteful Southwestern decor.
This sprawling resort features several specialty gardens, hiking trails, biking (bike rental available) and even horseback riding!
Tennis and pool time are always big draws at any Arizona resort worth its salt. This resort features a full service spa and several dining options at various price points.
Loews Ventana Canyon Resort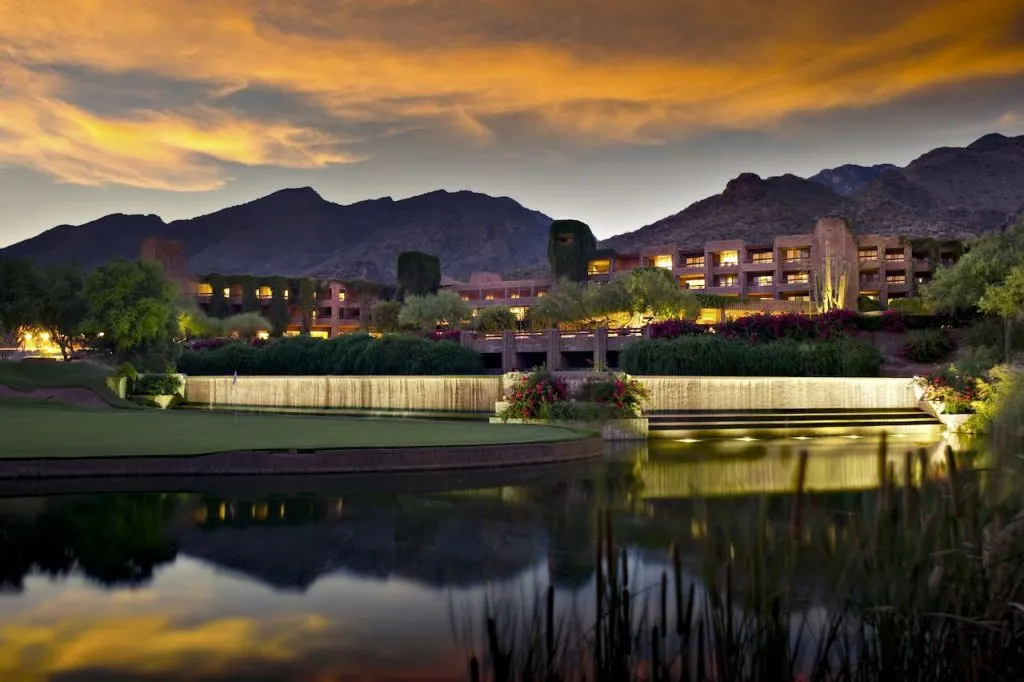 Loews Ventana Canyon Resort checks all the boxes. Great pool area with water slides. Check. Full service spa. Check. Multitude of dining options. Check.
Add to that a backdrop of enchanting desert scenery and you can rest assured that this resort hits all the marks you expect from a full-service Tucson resort.
Day Trips from Tucson
1. Phoenix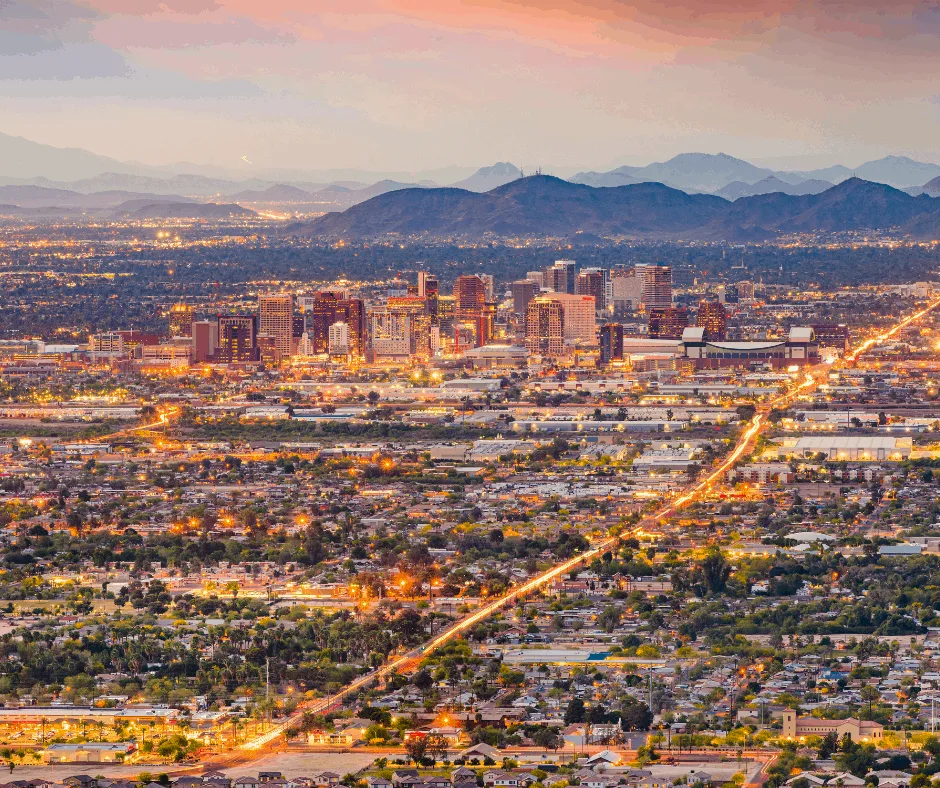 Phoenix is just under two hours from Tucson, and its plethora of activities make it worthy of a day trip.
From the amazing Native American artifacts in the Heard Museum to the Phoenix Zoo and Desert Botanical Gardens inside Papago Park, there is so much to see and do!
If you happen to be visiting during Spring Training, it is definitely worth your time to head up the interstate and catch a baseball game. These games are especially kid friendly and offer great opportunities for autographs and pics with your favorite players.
Discover the Top 10 Things to do in Phoenix with kids. And, if you are hungry, check out our article on the Best Mexican Food in Phoenix.
2. Biosphere 2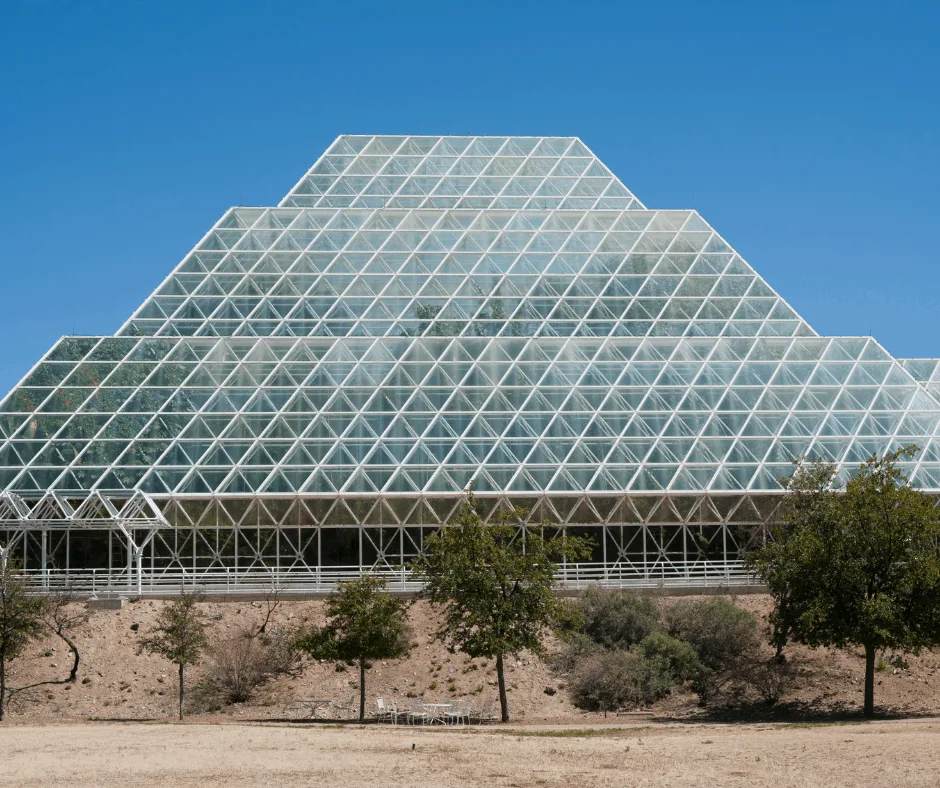 Back in the 1980s a group of scientists were sealed into Biosphere 2 to conduct various experiments and survive life living off the bounty of the biosphere.
Today nobody lives inside the biosphere, but it is still used to conduct fascinating studies and open to the public.
Tours are offered and highly recommended for families with older children. Younger children are allowed but much of the content might go over the head of children under age ten. Tours cover the history of the biosphere, the incredible design, and some of what is being studied today.
Biosphere 2 is about 45 minutes north of Tucson.
3. Kartchner Caverns and Tombstone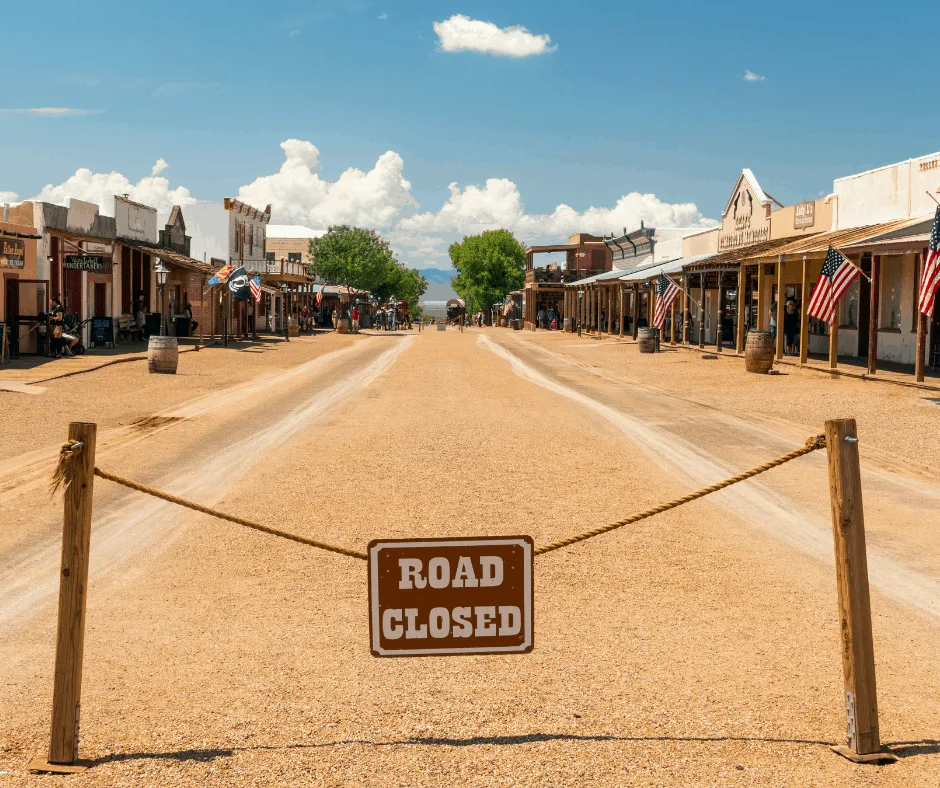 South of Tucson you will find Kartchner Caverns and Tombstone, Arizona. Both can be combined into a fun day trip.
Kartchner Caverns is a lovely limestone cave that is open for tours run by Arizona State Parks.
Families with children under seven can take the Rotunda/Throne Tour which is 90 minutes long and covers a 1/2 mile in total distance. You will see various cave formations, the original trail into the cave, and even 45,000-year-old bat guano!
Kids seven and up are welcome on Rotunda/Throne Tour as well as the Big Room Tour and the Headlamp Tour.
The Headlamp Tour will take place in the Big Room or Rotunda/Throne, depending on the time of year. The fun difference is that you will feel like real explorers with headlamps providing light to make your way through the cave.
A short distance from Kartchner Caverns is Tombstone, the town deemed "too tough to die" and home to Wyatt Earp and the famed OK Corral.
This Old West town has stage coaches, gun fights, gold panning, and all the things people love in a great historical reenactment attraction.
There are several tour options which give you the history of this legend of the Wild West. Definitely make time to watch the gun fight and stunt show in Old Tombstone.