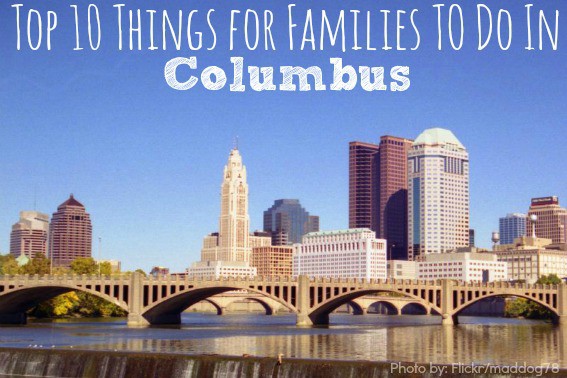 In the heart of Ohio sits Columbus, the state capital and a popular vacation spot. Columbus is a family-friendly city and home to over 800,000 residents who are happy to tell visitors what makes this city so great. From museums to sporting events, and awesome dining experiences, Columbus has a wide array of great places to entertain families. Here's a list of the top 10 things to do with kids in Columbus.
Look for current hotel deals in Columbus
10. Visit Topiary Park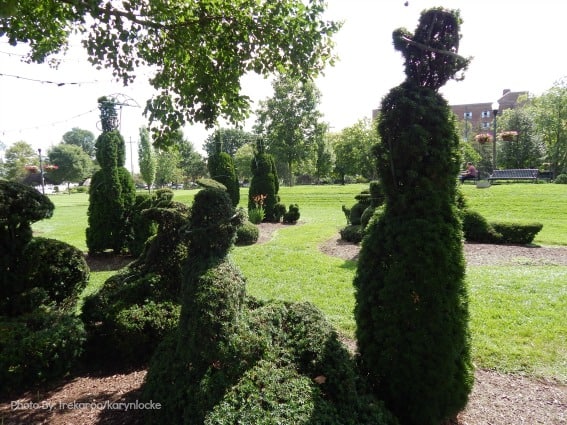 James T. Mason, topiary sculptor and creator of The Topiary Park describes his creation as "a landscape of a painting of a landscape." Based on George Seurat's famous painting Isle of La Grande Jatte, sculpted beauties beckon visitors to take in the allure of Mason's creations. The Topiary Park is free of charge and this place makes a great pit stop for families that want to enjoy a few peaceful moments surrounded by nature amidst the hustle and bustle of Ohio's capital city.
9. Shop at North Market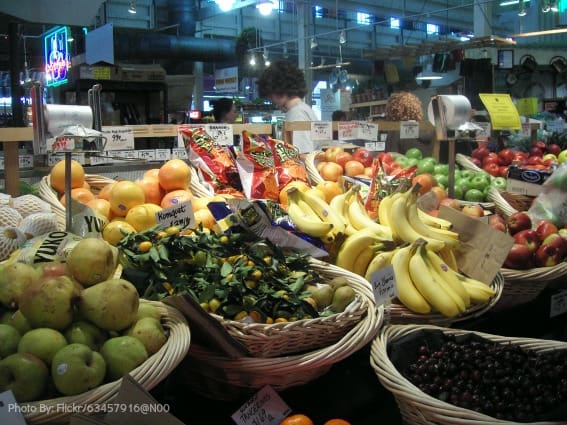 Since 1876, North Market has been drawing locals and visitors to its doors for its wide selection of locally grown and international food offerings. With over 30 independent vendors and ample parking, the market's fabulous fare selection never disappoints. North Market's weekend farmers' markets and festivals give families a chance to support the local economy, enjoy fresh produce, and experience the city's neighborhood community.
8. Travel through German Village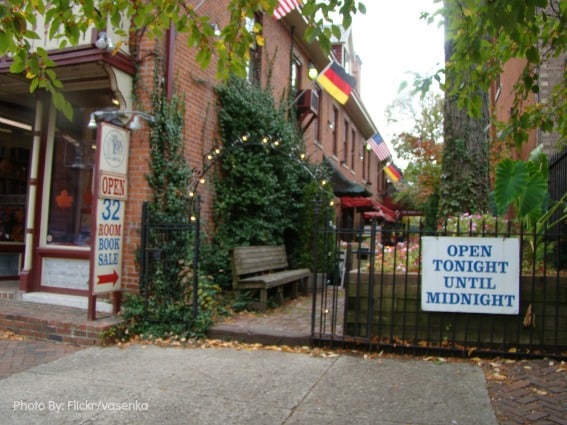 German Village was placed on the National Register of historic Places in 1974 and The German Village Society has been maintaining the upkeep and the historical accuracy of this place ever since. Families can stroll along the brick sidewalks and see practically-unchanged homes with beautiful gardens. Or, peruse the many quaint shops and dine at one of the fabulous restaurants. One thing to remember while visiting: in German Village they not only say "welcome," but they also exclaim, "willkommen!"
7. Game On!
There is an explosion of sports fans in Columbus and plenty of places to cheer for a Columbus team. The Columbus Blue Jackets call Nationwide Arena home and their recent track record has fans swarming to purchase their inexpensive tickets. The Columbus Crew is the capital's pro soccer team and families love taking in a game at their namesake arena. Baseball fans love catching a Columbus Clippers minor league baseball game, and as a Cleveland Indians affiliate, fans love watching their favorite players head to the big league.
6. Tour the Ohio Statehouse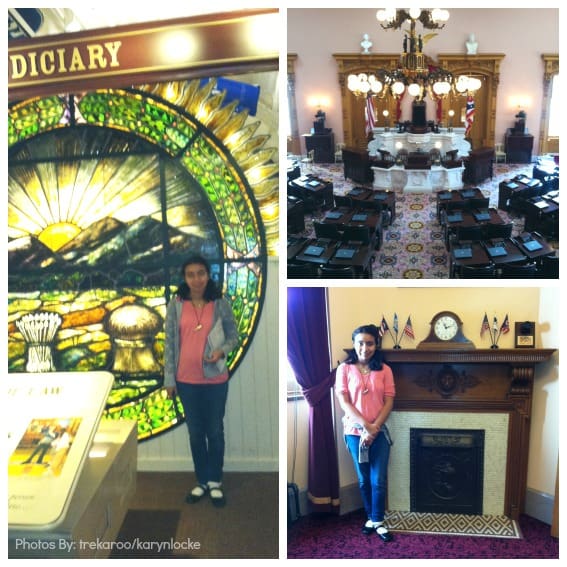 In 1861, the Ohio Statehouse was completed after a grueling 22 years of construction. Its renovation in 1996 gave visitors a new reason to visit this picturesque building while learning about Ohio's history and admiring historical art pieces, including the only marble bust that Abraham Lincoln ever posed for. Daily guided and solo tours show families the interesting areas of the statehouse while letting Ohio history come to life through hands-on exhibits.
5. Visit the Ohio State Fair

Every summer, Columbus is home to The Ohio State Fair. This family favorite venue offers free concerts and entertainment, amusement rides, a recreated Civil War camp, a petting zoo, and even pig races. Velvet Ice Cream located in Utica, Ohio debuts a new ice cream flavor every year in honor of the fair, and visitors get to be among the first to try their new seasonal flavor.
Check for hotel availabilities in Columbus
4. Experience Columbus Museum of Art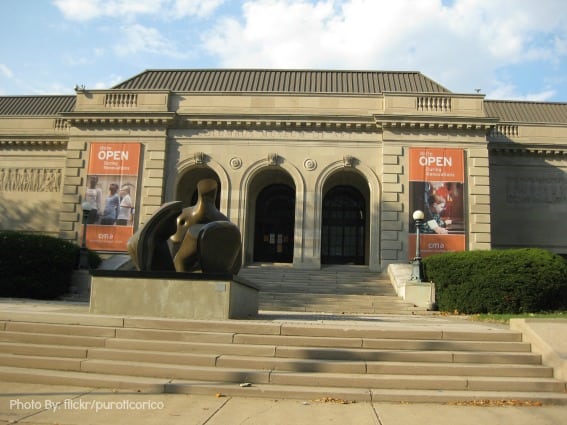 In the heart of downtown Columbus, The Columbus Museum of Art is a young artist's dream; its Center for Creativity lets a child's passion for learning and imagination shine through. The Wonder Room was recently renovated with a woodland theme which challenges kids to make a cardboard tree or dress up in costume if they choose. The Big Idea Gallery puts curiosity in the forefront and invites kids to delve into the mood and share how art makes them feel. Giant puzzles and a color immersion room lets kids' imaginations run wild.
3. Play at Franklin Park Conservatory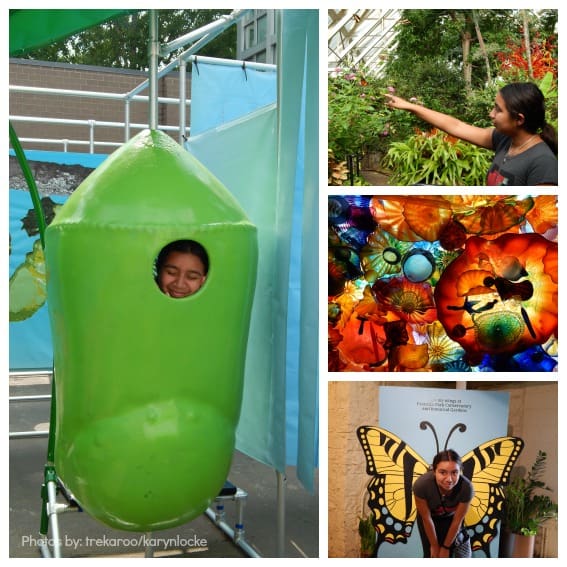 Kids love to admire butterflies, and Franklin Park Conservatory is celebrating their 20th anniversary of blooms and, you guessed it, butterflies. Kids will love the daily butterfly releases in the Pacific Island Water Garden and the outdoor maze exhibit called Amazing Butterflies which demonstrates the daily challenges a butterfly faces in a fun and and educational way. Kids can zoom through the air like butterflies or take a break in a life-sized cocoon. Indoor and outdoor gardens, as well as a vast Chihuly blown glass collection lets parents and kids relax and enjoy the beauty of nature in a safe, climate-controlled environment.
2. Visit Columbus Zoo and Aquarium & Zoombezi Bay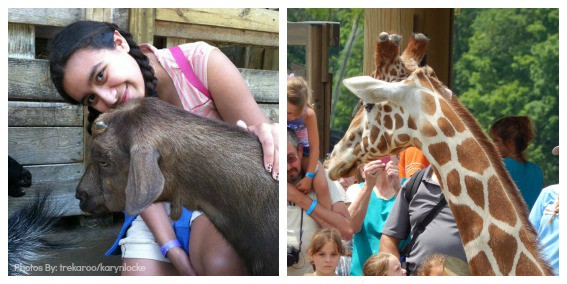 Columbus Zoo and Aquarium offers families more than just a spot to view sweet, cuddly animals (alligators can be cuddly, right?). Jungle Jack's Landing is an on-site amusement park with classic rides including a roller coaster and a special kiddie area for tiny tykes. This summer, Columbus Zoo and Aquarium debuted Heart of Africa, a 43-acre depiction of an African savannah. With 150 animals native to Africa, kids and parents can take a camel ride and feed a giraffe, or watch four-legged beauties gather around the watering hole. Zoombezi Bay is the hot spot in Columbus to cool off on humid summer days. Jam-packed with water rides and thrilling tube slides, Zoombezi Bay also has a lazy river and wave pool for the less adventurous. With paid admission to Zoombezi Bay, visitors also get free admission to the zoo, making a day filled with water fun a no-brainer.
1. Learn and Play at COSI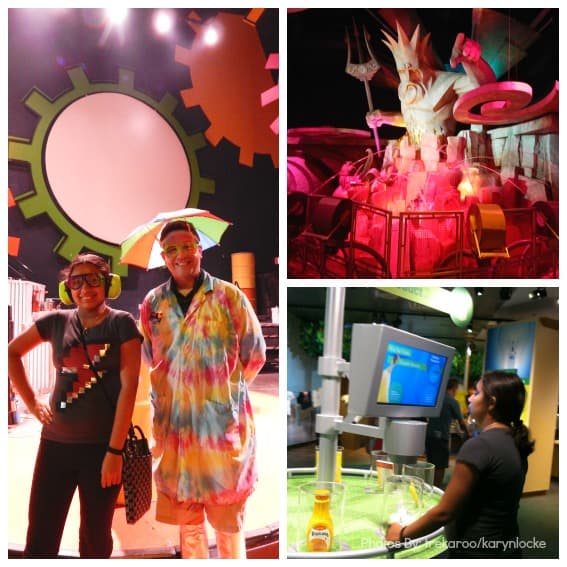 Looking for a spot in Columbus to meld science and fun? Ask any local and they'll give you the same answer: COSI! The Center of Science and Industry, affectionately referred to as COSI, is a learning haven for both kids and adults. "Ocean" is a COSI classic that teaches kids about the physical nature of water and lets kids learn through water play while "Space" lets children immerse themselves into an out-of-this-world play and learn exhibit. An adult favorite, "Progress" shows the daily life of a fictional town and lets kids role play as telephone operators and morse code directors, or become a television announcer or soda jerk.
Look for the best hotel prices in Columbus
Stay Here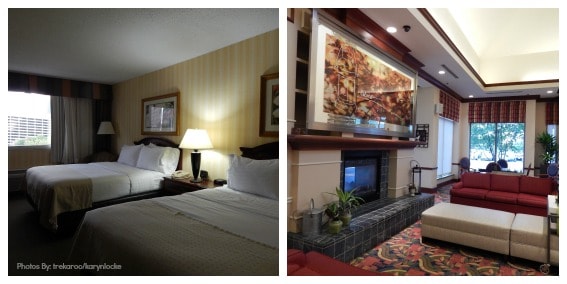 Columbus is filled with places to rest your head and several hotels stand out as family-friendly and convenient. Hyatt Regency Columbus is steps away from The Short North area of downtown and has spacious rooms and an indoor pool on the bottom floor. Holiday Inn Downtown Columbus Capitol Square is within walking distance of many local attractions and offers a pool, on-site restaurant, and free WiFi which makes it a cost-effective and comfy choice. Hilton Garden Inn Columbus is mere minutes from Ohio State University and offers a free shuttle within a five mile radius so guests can park their car and let the hotel do all the driving.
Eat Here
Columbus is an ethnic food lover's delight and tasty culinary favorites can be found in any area of town. Katzinger's Deli in German Village is famous for its multiple types of and Reuben sandwiches and fresh side dishes. Dirty Franks Hot Dog Palace is a fun, cost-effective restaurant that has a unique hot dog-based menu where the locals love to stop for lunch and dinner. A visit to Thurman Cafe would not be complete without trying the Thurman Burger, a ¾ pound burger stacked tall with ham, sauteed mushrooms & onions, mozzarella & american cheese, and that's just for starters.
A Day Away From The Big City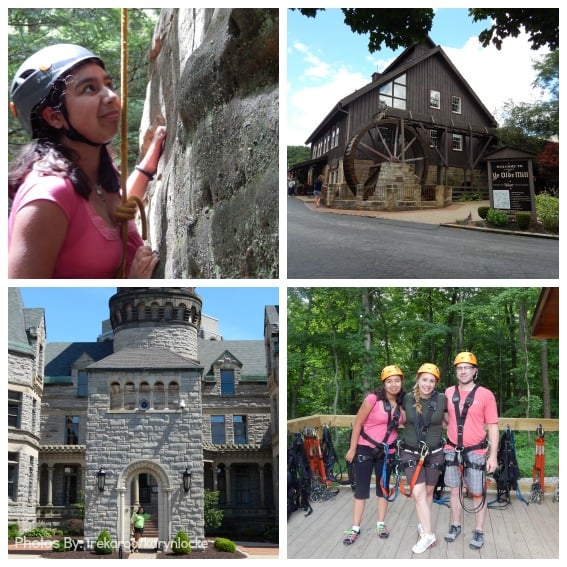 Day trips from Columbus are plentiful and packed with exhilarating activities and laid-back fun. On a two-hour round trip ride, families can visit an ice cream lover's favorite spot, take in the beauty of Ohio nature while soaring over land forms, and ride on an indoor carousel.
Hocking Hills, Ohio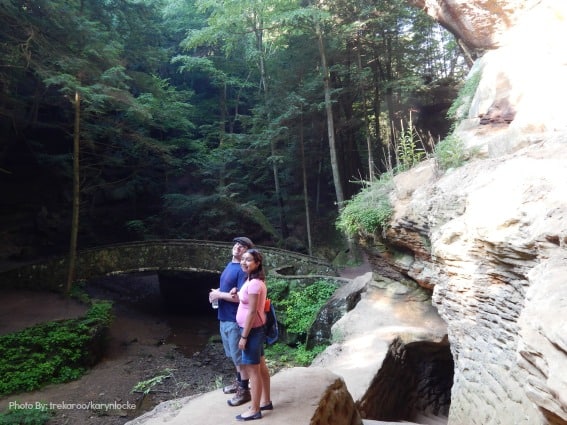 Hocking Hills is an area of small towns located an hour southeast of Columbus proper. Adventuring families and nature enthusiasts love the outdoorsy attitude that is plentiful in the area. Old Man's Cave in Hocking Hills State Park is a must-see spot that is the epitome of the beauty of Hocking Hills. Have adrenaline junkies on your hands? Hocking Hills Zipline Canopy Tours "X" Tour will leave them with a sense of accomplishment as they race across the lines at high speed, and zip into a cave and over a river. Soaring Cliffs Zip Line Course follows a beautiful path over gorges and through the forest canopy without the use of hand breaking. A pit stop at a cave's entrance for s'mores and fire-cooked hot dogs will give kids a much-needed caloric replenishment. Hocking Hills Adventure Trek allows families to decide how they want to spend their time by choosing rappelling, rock climbing, or nature hiking. Customized itineraries give families personalized experiences that amount to one thing- adventurous fun!
Mansfield, Ohio
Mansfield is an hour's drive northeast of Columbus and has a variety of attractions and family-friendly activities that kids will ask to visit over and over again. Ohio State Reformatory hosts visitors interested is seeing the spot where the movies Tango and Cash and Shawshank Redemption were filmed; you can tour both cell blocks and many of the rooms in which pivotal scenes from Shawshank were filmed. Malabar Farm State Park is a fantastic spot to walk and hike and is the spot where mid-nineteenth century writer Louis Bromfield called home. Richland Carrousel Park,a four-season indoor carousel built in 1991, was a first of its kind and can still be visited today. Families looking for a little history will find Mansfield Memorial Museum and Mansfield Fire Museum entertaining and jam-packed with information. In summer, The Blueberry Patch is a fun way to connect with nature at its u-pick blueberry farm. Bring your own bucket or grab one of theirs and pick deliciously sweet berries to take home.
Utica, Ohio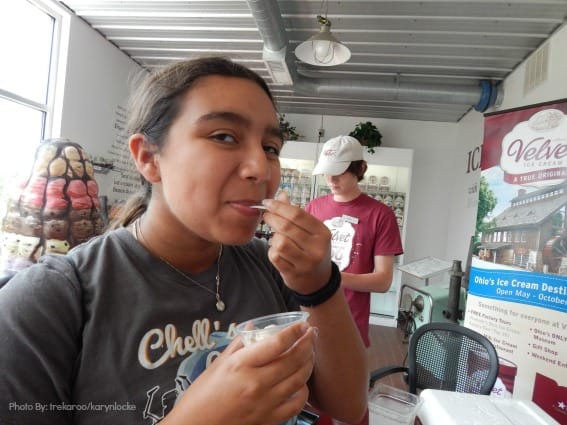 Utica, Ohio is the home of Velvet Ice Cream's Ye Old Mill. Roughly an hour's drive from Ohio's state capital, Ye Old Mill offers live weekend entertainment, The Wheel Room Restaurant and ice cream parlor, and a factory tour with straight-off-the-line ice cream tasting. A whimsical ice cream museum will show kids the history of the frozen, creamy delight with its hands-on displays. Special edition ice cream flavors(one created annually for The Ohio State Fair!) and customer favorites like Buckeye Classic and three flavors of vanilla will satisfy your sweet tooth. Real ice cream lovers can order the Feed Bin with 14 scoops of ice cream, bananas, tasty toppings, whipped cream, and topped with nuts and cherries.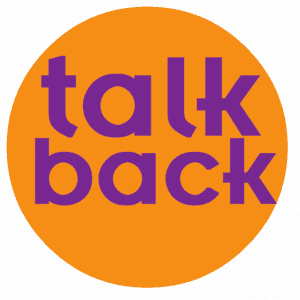 We'd love to hear from you. Columbus is full of museums. Does your family appreciate a good museum? What's your favorite?
Disclosure: The author was hosted by Experience Columbus to give you fine folks the scoop on Columbus, Ohio and vicinity. While she appreciated the hospitality, she was not asked to give a particular point of view and all opinions are her own.