Amarillo is the primary hub within the Texas Panhandle, serving a three-state area with medical centers, shopping, education, and entertainment venues. It's probably true that more head of cattle live here than humans, but it really doesn't matter because there are still plenty of fun things to do in Amarillo, Texas with kids.
You may know American geography and realize the Texas Panhandle is smack dab in the mid-west. But don't try to tell the folks who live in the Texas Panhandle they aren't from the South. Their Texas charm and friendly manners will make you yearn for a good Texas drawl, a glass of sweet tea, and long colorful sunset.
Good cowboy hats are measured in X's and are either worn, held in a delicate hand, or placed upside down on a table. You can spot a rookie Texan just by how they handle a good hat. Don't be surprised if you see a cowboy wearing boots eating sushi! So grab a cowboy hat and let us help you plan your family's trip to Amarillo.
Fun Things to do in Amarillo, TX
Museums, culture, and attractions
1. Get Cultured at the Globe-News Center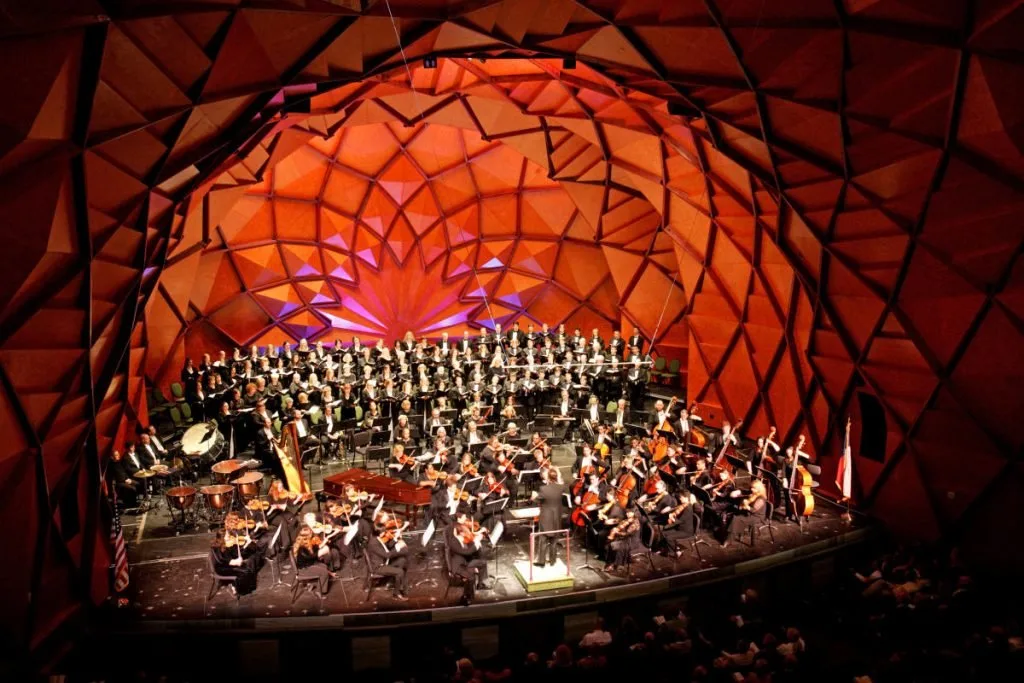 The panhandle has plenty of culture! The city's Globe-News Center for the Performing Arts facility is dedicated to the arts and regularly hosts the Amarillo Symphony, the Amarillo Opera, the Lone Star Ballet and other cultural events.
2. See the Madame Queen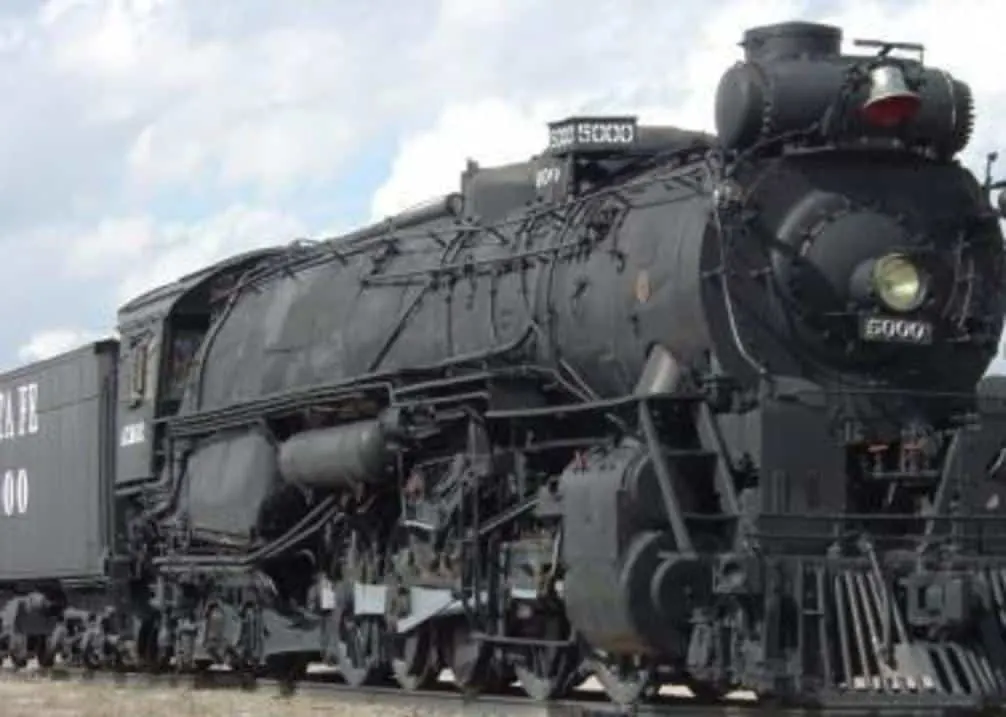 Visit the Madame Queen, a monstrous train engine. It is 111 feet long and stands 16 feet tall! The engine was gifted to the city and moved to its current location in 2006. The move was so colossal that it was featured on the History Channel's Modern Marvels. Kids who love trains will love standing next to this behemoth!
3. Get Hands On at the Don Harrington Discovery Center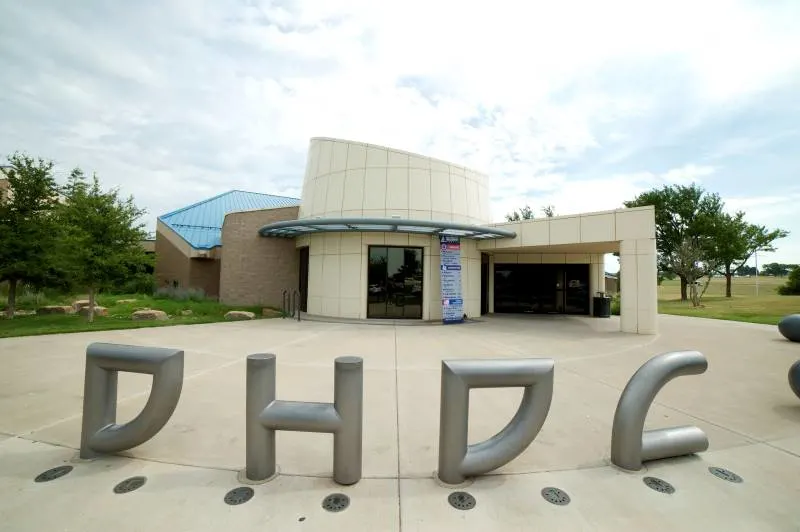 The Don Harrington Discovery Center has a great hands-on exhibits just right for children. The museum boasts numerous exhibits focusing on space, birds of prey, physics, weather, and even a Kinderstudio: an area for scientific exploration and art, reserved exclusively for kiddos six years and younger.
The center is a fantastic place to burn off energy while making some neural connections. There are even reptiles to pet and learn about.
Explore the biggest city in northern Texas. Here are the best things to do in Dallas with Kids.
4. Spend a Couple Hours at the Amarillo Zoo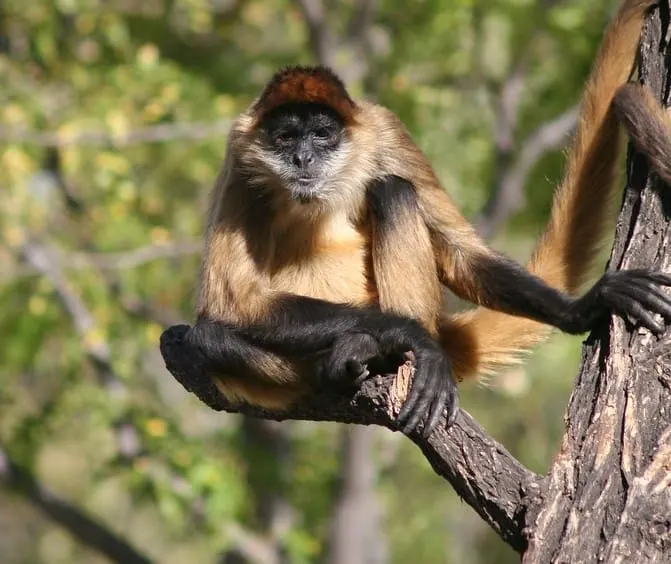 A good place for the children to watch animals is the Amarillo Zoo, in Thompson Park. This is a nice little zoo with animals that appeal to youngsters, such as monkeys, bears, and big cats.
There's also an emphasis on animals of the High Plains, including a herd of buffalo. You haven't lived until you've been licked by a buffalo with a tongue larger than a ten-year-old's leg. Check their website for free admission days.
Trekaroo Tip: They feed the reptiles on Thursday afternoons.
5. Have a Blast at Wonderland Amusement Park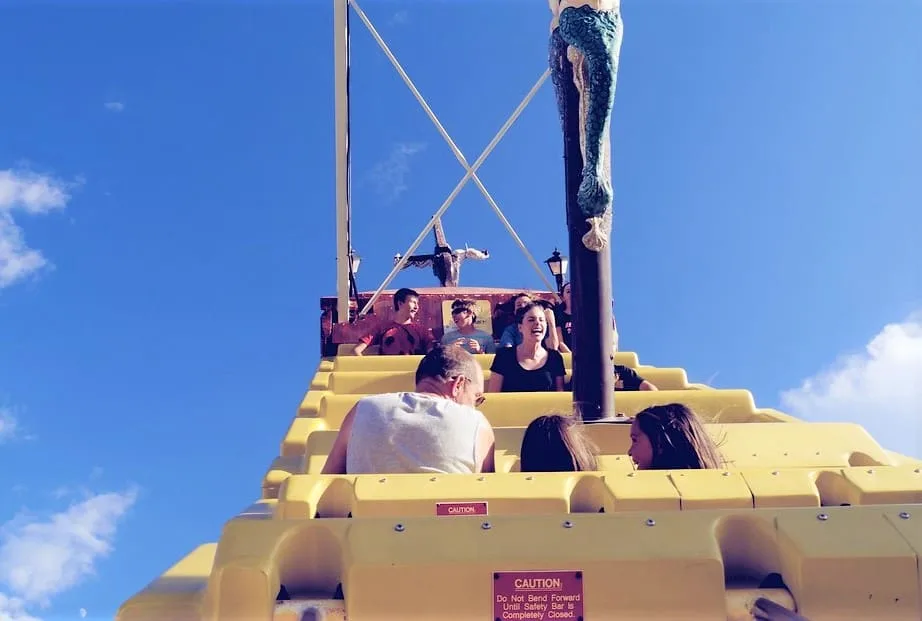 What better way to spend a hot, Texas night than in a great local amusement park? Wonderland is the third largest theme park in the State of Texas and one of the best things to do in Amarillo, but its beginnings weren't on that grand of a scale. The park opened in 1951 with three kiddie rides.
Today, there are still plenty of rides for little ones but there are also great attractions for the thrill seeker in your family. There's a ride that drops you 250′ and several roller coasters.
Explore more of the state! Here are the best things to do in Texas with kids.
6. Visit the Panhandle Plains Historical Museum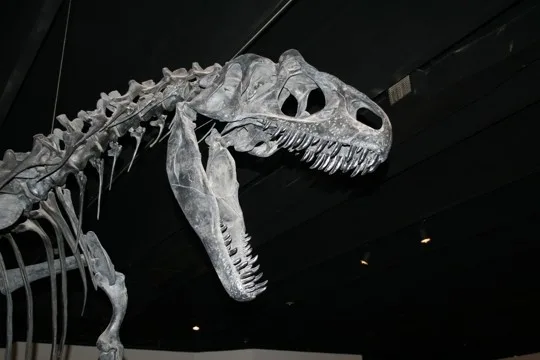 Canyon, Texas is just a stone's throw away from the 'big' city, but it's a special place to my family. Many of our family members (including me) went to college in Canyon. West Texas A&M University is home to the Panhandle Plains Historical Museum.
It is Texas's oldest and largest state museum and is the best place in the state to learn all about the Panhandle. Your family will learn about regional ranching and petroleum-mining history and enjoy impressive natural-history exhibits. Walk through an authentic pioneer town rebuilt inside the museum. See an extensive gun collection and prehistoric fossils. If your children like dinosaurs or cowboys and Indians, they're going to love this place.
7. Get Outside at Palo Duro Canyon State Park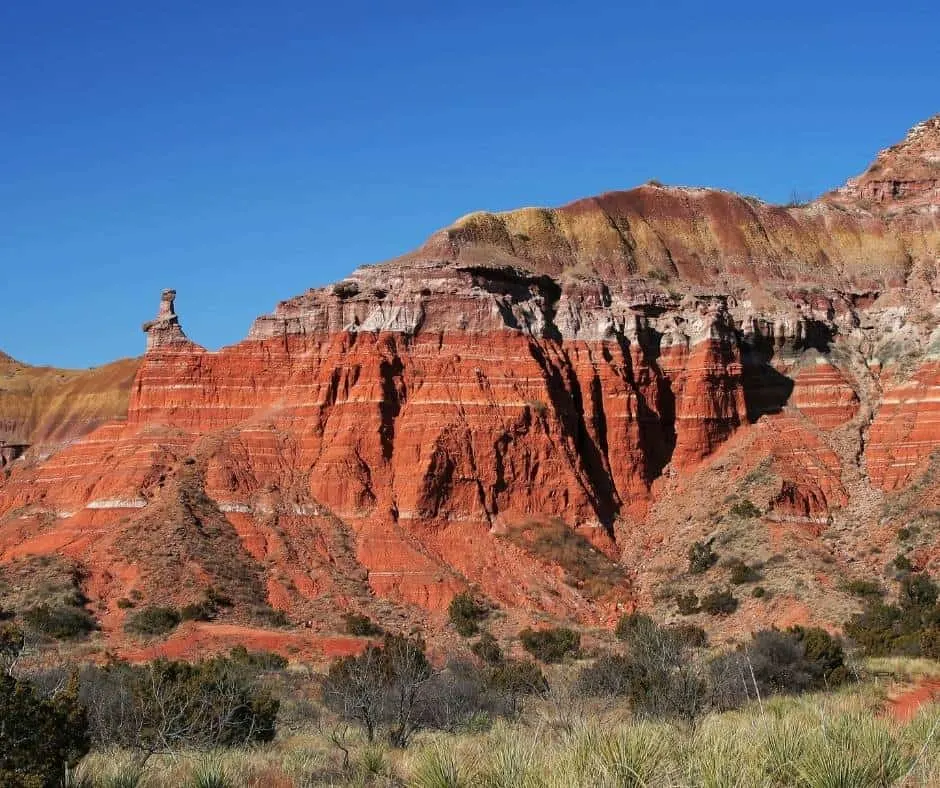 If you're in Canyon, you should venture down to see 'the' canyon. Palo Duro Canyon State Park is one of the most beautiful places in the Texas Panhandle, and also is the second largest canyon in the whole United States, just behind the Grand Canyon.
It may seem a bit out of the way, but trust us, it's well worth the time. The canyon is a million years worth of sculpting and nature in one nice, neat package. Carved by the Prairie Dog Fork of the Red River, the canyon is 20 miles across at its widest point, 1,100 feet down at its deepest. Palo Duro means "hard wood," referring to the junipers in the canyon. Rock formations here date back more than 900 million years, and it's easy to find dinosaur fossils here.
Back in town, there are some other nice places to stretch your legs outside. Medi-Park is an especially nice green area offering a pond, and a wonderful playground just perfect for letting the kids run around while stretching their road-weary legs.
For a peaceful retreat from the road, visit the Amarillo Botanical Gardens, located within Medi-Park. The butterfly garden and resident cat delighted my children.
Palo Duro Canyon made our list of the best state parks in Texas. See what other special spots made the list.
8. Go Equestrian at the American Quarter Horse Hall of Fame
If you're wanting to experience a bit of Texas culture, you must stop by the American Quarter Horse Association Hall of Fame and Museum. It is one of the more unique things to do in Amarillo, Texas. The museum is beautiful, inside and out. There are several sculptures on the grounds depicting Quarter Horses in their various roles.
The Hall of Fame is a massive two-story hall with walls filled with the breeders and horses that have propelled the breed. On the floor there's a mosaic featuring all of the bloodlines that created the Quarter Horse breed.
The next room is geared more toward kids. It's very hands-on and educational, even for those folks who've never owned horses. Kids can learn about the many jobs Quarter Horses can do from jumping and riding competitions to running the quarter mile on race tracks.
9. Tag a Cadillac at Cadillac Ranch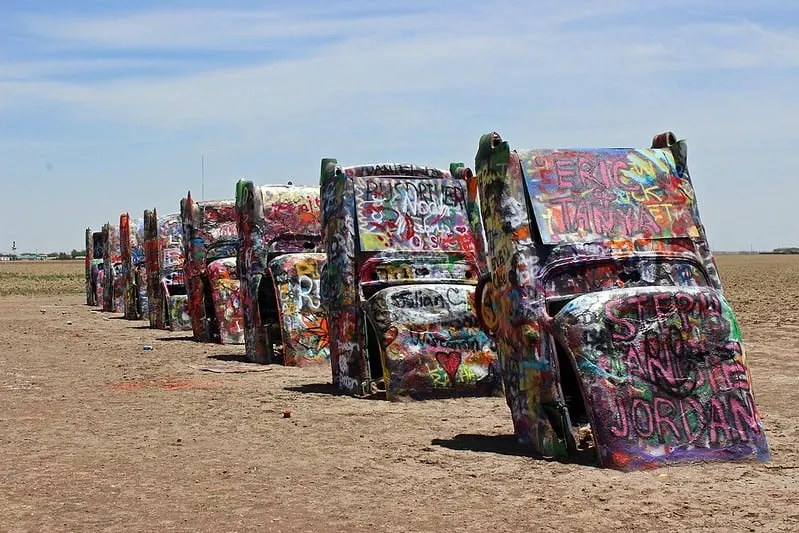 As you drive through Amarillo on I-40, don't forget to look for Cadillac Ranch where you can legally 'tag' a Cadillac! It's a unique cultural icon that's been featured as the backdrop of national fashion photo shoots and a great place to get a perfect Instagram shot. This is surely one of the most popular things to do in Amarillo, Texas.
There is a who's who list of folks who've 'tagged' the formerly black Cadillac's, although someone else has probably tagged over their tag. You'll need to bring your own spray paint or Sharpie – but do bring it! It's a part of the tradition.
10. Eat a Steak as Big as Your Face at The Big Texan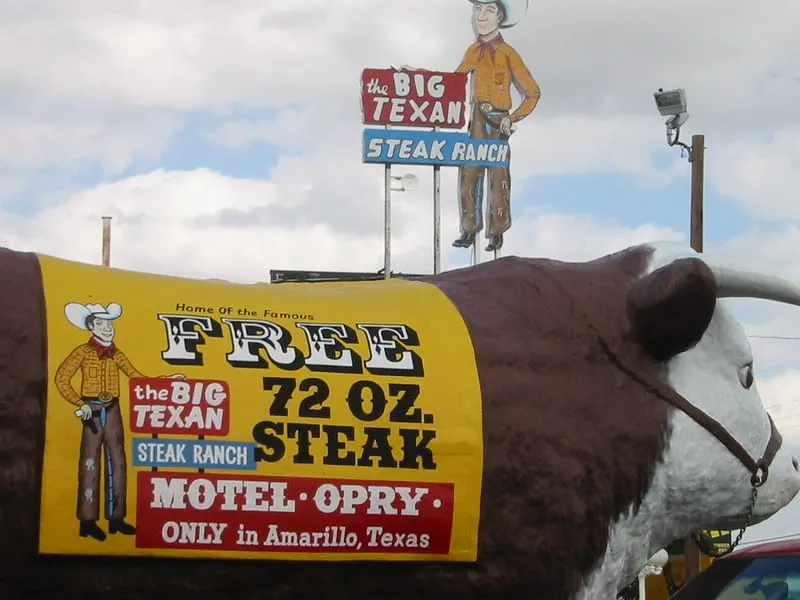 Hungry? The Big Texan is a great place to grab a good bite of grub and eating here is one of the tastiest things to do in Amarillo. The restaurant is best known for it's challenge to patrons. Anyone who can eat a 72 ounce steak (plus all of the sides and drink) get's the meal for free! That's a lot of meat!
The Big Texan has been featured on several cable television shows and is a nationally known treasure. But, what you may not know, is that it's a true family restaurant. The food is great, the service is exceptional and overall, it's a great opportunity to experience some Texas culture!
Where to Stay in Amarillo with Kids
Our family stayed at the Residence Inn Amarillo by Marriott just off the interstate while discovering all the fun things to do in Amarillo, Texas. Our suite was a perfect match. The living room had a pull out sofa and the hotel staff happily provided us with a roll away bed.
My biggest take away was how nice it was to have a kitchen in the room. It featured an apartment sized refrigerator/freezer combo. It had a small microwave, and a two burner cook top, as well as a dishwasher and sink. With three kids, having a kitchen is a must!
If you don't want to cook, the Residence Inn has you covered. An expanded complimentary breakfast buffet is included every day of the week; week nights even boast a light dinner! In case hunger pains strike you at any hour of the night, a 24/7 market allows you to grab a snack or beverage of your choice.
-Courtney Milleson is a Trekaroo Superoo , a serial domestic traveler, wife, and mother of three precocious children. When not busy running her life, she's busy blogging about her running and life.

Disclosure: The author received complimentary lodging, meals, and attractions for the purpose of this review. All opinions remain her own.