Last Updated on
Trekaroo generates revenue from purchases made through links to our partner brands.
As the fourth largest city in the United States, Houston is an economic and cultural powerhouse. A lot of adventure awaits families in this diverse city. Visiting Houston with kids is all about museums, sports, and the theater with a little fresh air thrown in for good measure. Take advantage of the Houston City Pass, which offers about a 50% savings on admissions to Houston's top attractions. Read on for Trekaroo's favorite, family-friendly, top 10 things to do in Houston, Texas.
10. Discovery Green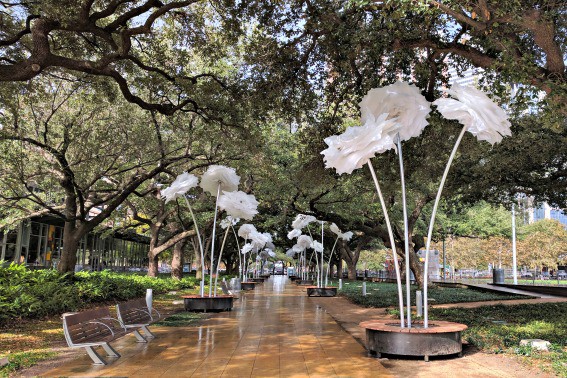 Ice skate in winter, cool off in the fountains in the summer, play at the playground, or drive a remote-control boat at Discovery Green. This park is a small, green oasis in the heart of downtown, easily accessible after catching a show or game in Houston. Plan ahead and attend one of the special family programs such as "Skate with Storybook Stars," family yoga, movies in the park, and young writer's workshops. The Lake House is a family-friendly eatery in the middle of the park.
9. Houston Arboretum and Nature Center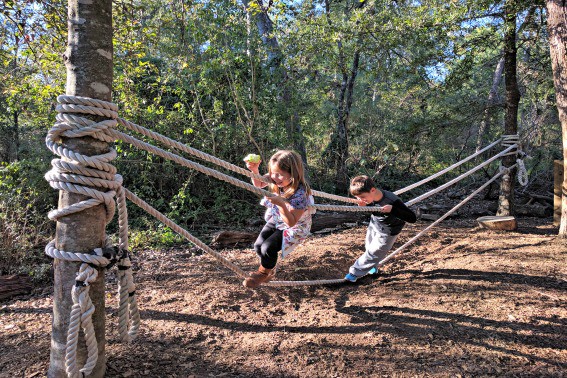 Family-friendly trails at the Houston Arboretum and Nature Center range from a quarter mile to two miles and anytime is a good time for a family stroll! Kids can get their hands on bones, pelts, and microscopes in The Discovery Room. Tap into the deep knowledge of the resident naturalists by chatting with them in the Discovery Room or timing your visit to participate in regularly scheduled family programming.
8. Art Car Museum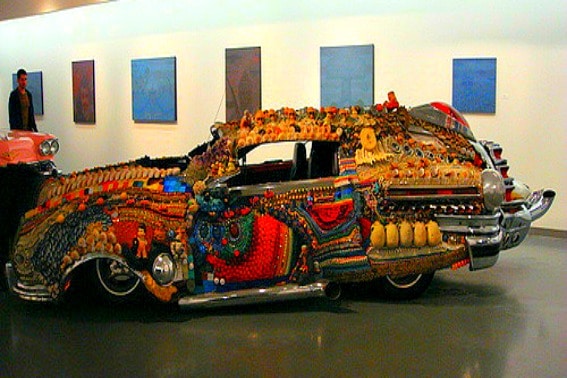 You have never seen cars like these! The Art Car Museum displays some of the cars that have driven in Houston's annual Art Car Parade as well as other contemporary art. This is truly contemporary art the whole family can appreciate. Over 250 art cars participated in the 30th Annual Art Car Parade on April 8, 2017 in the name of celebrating creativity and individuality.
7. Hermann Park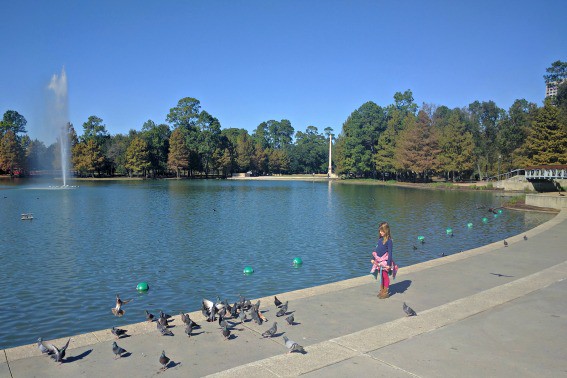 In addition to being the home of the Houston Zoo, the Houston Museum of Natural Science, and the Miller Outdoor Theater, Hermann Park is a family attraction all on its own. Relax and regroup as you meander around this beautiful 445-acre park. Kids will love the train ride and the pedal boat lagoon and the whole family will marvel at the intricate beauty of the Japanese Garden. The America Planning Association named Hermann Park one of the 15 Great Places in America in 2015, so check this one off your bucket list while you are in town!
6. Houston Zoo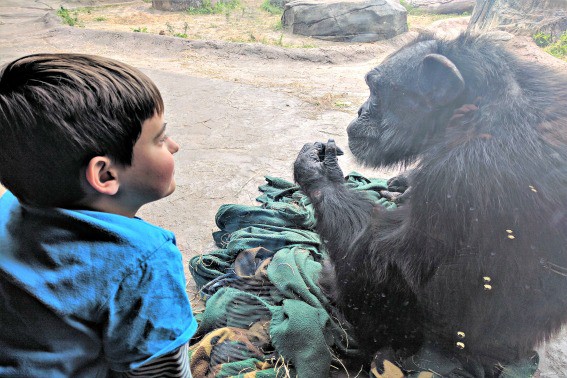 Feed a giraffe, get eye to eye with a chimpanzee, and splash in the water fountains at the Houston Zoo in Hermann Park. Over fifty acres abound with animals from around the world and old oak trees. Families can expect to see the entire zoo if they are determined, but they should block out a good chunk of the day to do it. Don't miss the African Forest, the World of Primates the Children's zoo, or the Fischer Bird Garden. Check out Phoenix, the newest Komodo Dragon too!
5. Houston Museum of Natural Science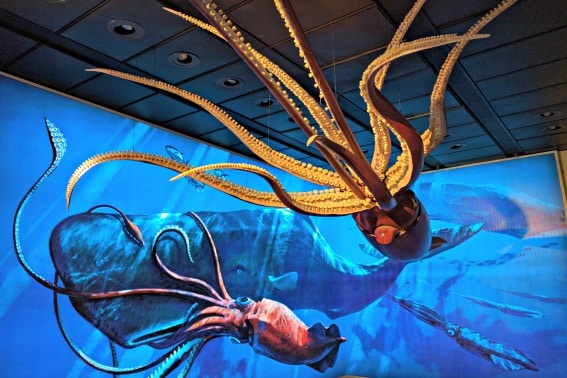 Wander through the wilds of Africa and Texas in the same day! Expertly crafted dioramas and exhibits on wildlife, paleontology, space science, and geology will entertain and educate the whole family. The Houston Museum of Natural Science also houses a planetarium and a giant screen theater, both with regularly scheduled shows, and a live butterfly habitat in the Cockrell Butterfly House.
4. Children's Museum of Houston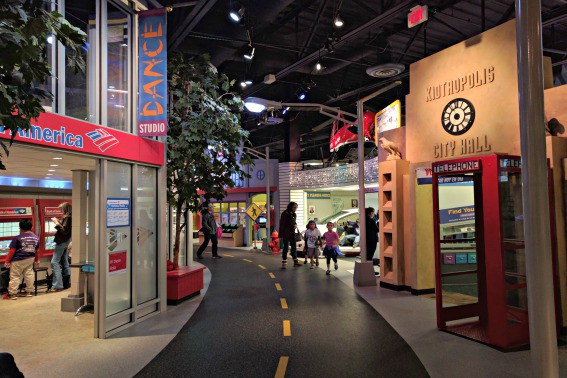 Let the kids be kids at this huge Children's Museum of Houston, ranked among the best in the country by Parent's Magazine. Imagination takes over in Kidtropolis, a bustling city street run by children where they can be bankers, traders, mailmen, veterinarians, grocery clerks, police, and more. Makers and tinkerers will love The Invention Convention, filled with supplies to create all kinds of machines and gadgets and various "test tracks" for their inventions.
3. Catch a Game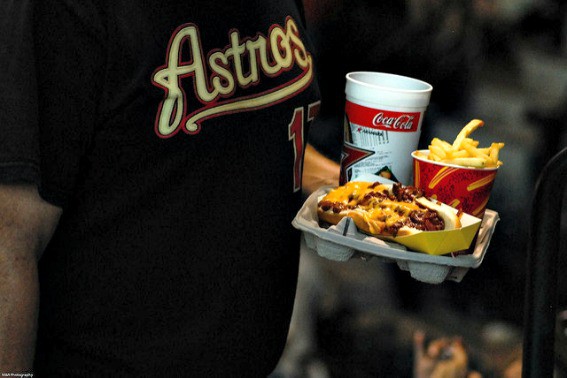 Whether fist pumping while cheering or eating hot dogs and cotton candy, your family can be part of a major sporting event in Houston at almost any time of year. The Texans (NFL) play at NRG Stadium. Tour the stadium on any Tuesday or Thursday and don't forget to sign the kids up for TORO's Kids Club for extra fun on game days. The Astros (MLB) rule Minute Maid Park in downtown, complete with a kid's zone for activities and treats. Batting practice before the game is the best time to catch a ball or get an autograph and don't miss the fireworks after Friday night games. The Houston Dynamo (MLS) play at the BBCA Compass Stadium and, last but not least, the Houston Rockets (NBA) play home games at the Toyota Center.
2. Houston Theater District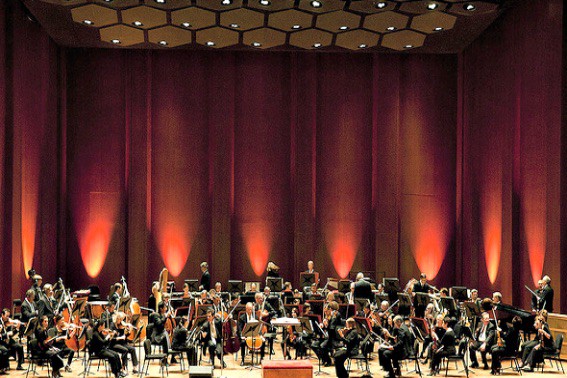 Find a story to love in the largest theater district in the country outside of New York City. Ballet, opera, symphony, Broadway – you name it, Houston has it. Nine performing arts organizations perform in four large venues and several small ones scattered throughout the downtown district. See Broadway hits like Finding Neverland and The Lion King in the Broadway at the Hobby Center program. The Society for the Performing Arts offers a Family Series and the Houston Symphony hosts Weatherford Family Concerts. The Children's Theater and Main Street Theater are dedicated solely to children's shows.
1. Space Center Houston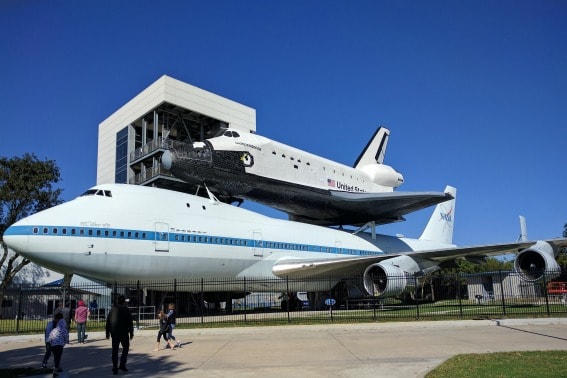 Learn about the Apollo missions of the United States space program and stare in awe at the sheer size of the largest, most powerful rocket ever built, the Saturn V, which resides at the Space Center Houston. Hands-on learning includes exhibits on daily life in space, scheduled science talks and experiments, and a walk through a real space craft carrier. Historic mission control and the Saturn V are accessible only through the tram tour, so pre-arrange a tour time online to save time on the day of your visit.
Where to Eat
Houston is known for having residents that love to eat out, and who can blame them when good food is this affordable. Family favorites include Barnaby's Café, offering a taste of everything from burgers to quesadillas, and Mia's, serving up BBQ plates and malted shakes. Niko Niko's is locally adored and serves classic Greek platters in a very casual setting, like, order-at-the-counter-casual, so loud and wiggly kids are no problem. For the slightly more adventurous, Local Foods gives classic sandwiches and salads a healthy makeover using local ingredients in inventive combinations. The MFA Café at the Museum of Fine Arts presents a good-sized menu of what they call "Italian fare with a Texas flare" and is family friendly and conveniently located in the Museum District.
Where to Stay
The Four Seasons Houston welcomes families with rooms that open onto the heated, outdoor pool, kids cooking classes on Saturday afternoon, and movies by the pool on Saturday night. Additionally, the downtown location is perfect for families who are planning on catching a game while in Houston as it is within walking distance of two major sports venues. The Houstonian Hotel, Club and Spa offers lots of family amenities like a pool/slide complex, a climbing wall, racquetball courts, and even an in-room "glamping" experience. Families that prioritize location above all else will be thrilled staying at the chic Hotel ZaZa, where you can easily walk to Hermann Park, the Houston Zoo and many of the museums of Houston's Museum District from the hotel.
Day Trips
Galveston, Texas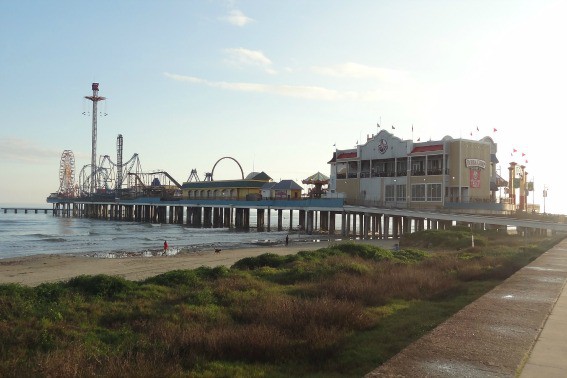 Just under an hour away is Texas' premiere coastal city on the Gulf of Mexico, Galveston. Spend the morning touring Moody Gardens, a huge entertainment/museum complex consisting of an aquarium, a rainforest, a water park, a ropes course, a 3D theater and more. Have a wet n' wild afternoon at Schlitterbahn Galveston or sit back and take it easy on the beaches of Galveston Island State Park. Wrap up the evening with some thrill rides over the ocean on Historic Pleasure Pier.
Lake Conroe, Texas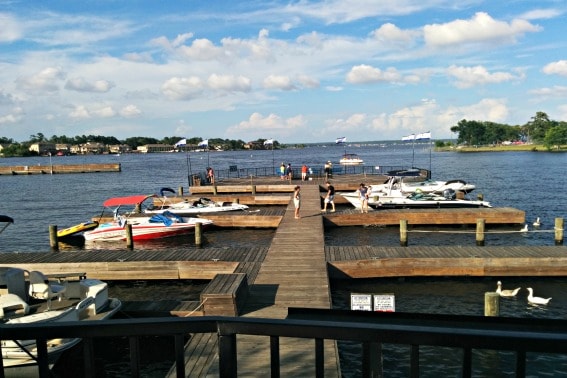 An hour north of Houston will put you right on Lake Conroe. This is the perfect place to rent a boat and spend the day out on the water, fishing and swimming just like thousands of Texans do every summer. Lake Conroe Park is the place to get your toes wet without a boat or just enjoy some casual time in nature with the family.
Featured photo by: Shutterstock