Wouldn't it be nice to find a beach town with modern amenities along with the simplicity and charm of days gone by? Oh, and throw in a cool art scene, good food, and some fun shopping as well? You've just described the town of St Petersburg, Florida. There are so many fun things to do in St Pete Beach, Florida. Here are a few of our favorites.
Fun Things To Do In St Pete Beach
Along the beach, you'll find the same hotels and motels that have been a part of the scene for ages. Many of them even look as they did when they opened, but in a good way, and that's the charm of it all. You don't need to wonder what the town looked like in your grandparents' days, you can see it. There are no high-rises or modern buildings to take away from the look. It has a great retro vibe.
1. Enjoy at Day at the Beach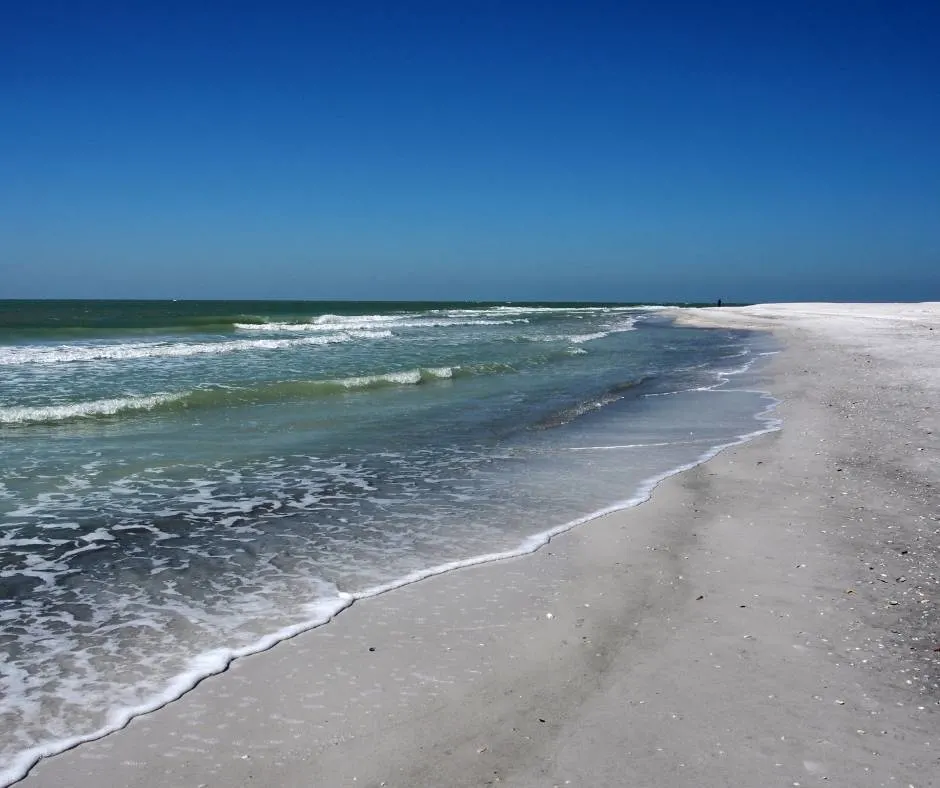 Staying at a hotel on the beach can remind you why you're here – to enjoy the surf, the beautiful scenery and perhaps a long walk along St. Pete's well-kept shoreline. One of the most fun things to do in St Pete Beach is simply hanging at the beach. It's nice that the beach is not broken up, so you can walk for quite a distance if you want to. If you're looking for a specific kind of beach area, here are a few places to consider:
Upham Beach Park: Great public beach area with wide, white sandy beach, a food concession stand, outdoor tables, outdoor showers, restrooms, great views of the sunset.
Treasure Island: This pretty public beach has plenty of room to play on the white sand, concrete walking path, restrooms, beach showers, and a bicycle rack.
Sunset Beach – Located at the tip of Treasure Island, this LGBT-friendly residential area boasts white sands and cute, decorated homes. It also has a plethora of tiki huts and beachfront bars, as well as a pavilion, vending area, restrooms, showers, a playground, and of course, stellar sunsets.
Explore more of the region. Here are our favorite things to do in Tampa with Kids.
2. Explore the St Pete Pier District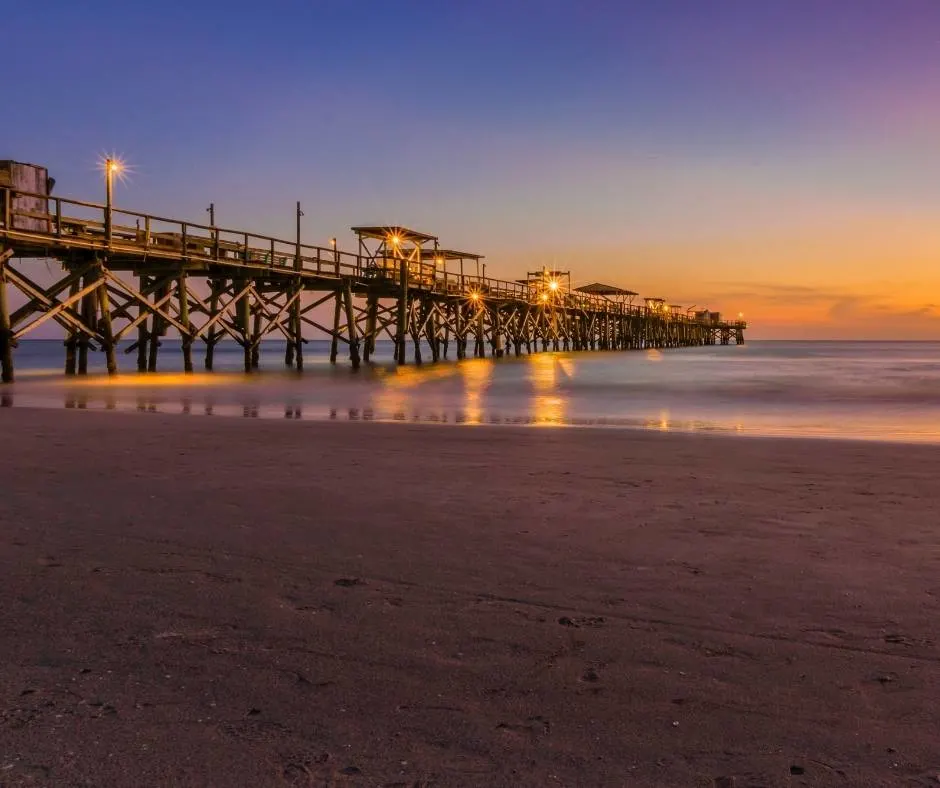 Recently named the #2 new attraction in the United States by USA Today, the St. Pete Pier District is a place to play in the green space, swim and build sandcastles at Spa Beach, and bike along the waterfront. There is also a fishing deck, splash pad, and playground to entertain the kids.
You won't want to miss the Tampa Bay Watch Discovery Center, which has hands-on exhibits and marine habitats, ad well as tours that help families learn about the Tampa Bay estuary.
Great shopping and dining is available in the district as well. There is a wide variety of dining options from causal ice cream shops to more upscale restaurants. Local artisans sell their items from stalls Friday through Sunday.
3. Shop on Central Avenue
There's some quirky shopping along Central Avenue where you can grab a cool souvenir. You can also find a cute piece of artwork, get a pretty scarf or shirt. There are plenty of eateries, coffee shops, and other businesses here to enjoy as well.
4. Take a Mural Arts Tour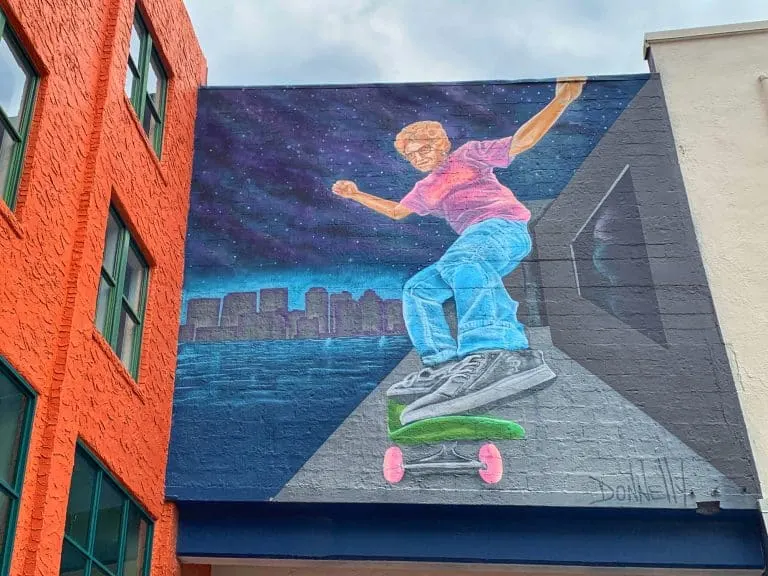 Take a tour with one of the artists, like Derek Donnelly, whose artwork adorns much of the town, including walls at the Sirata. This tour is an awesome way to understand the importance of the arts in town as well as appreciate the murals when you see them. The fact that Derek can lead the tour and show you some of the artwork that he has done throughout St Pete makes it even better.
5. Visit the Historic Sunken Gardens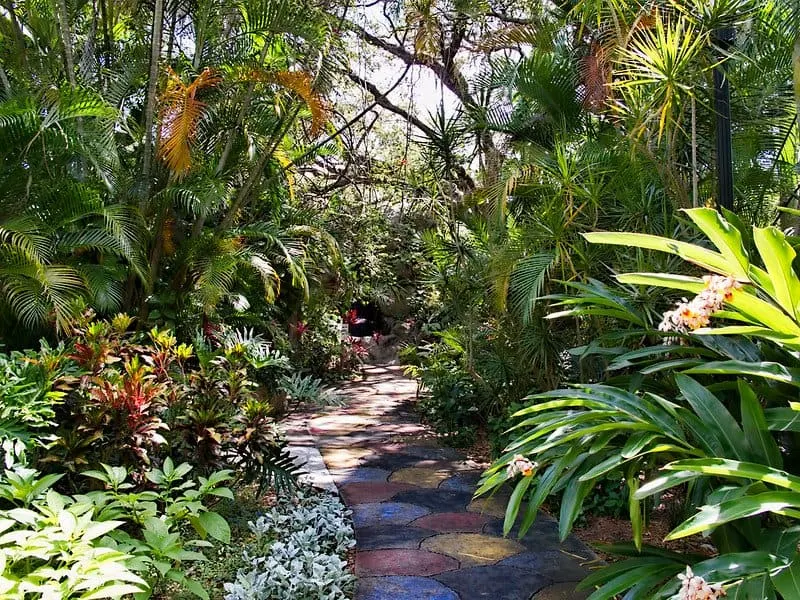 Exploring the St. Petersburg Historic Sunken Gardens is a fun thing to do in St Pete Beach. It is a nice stroll in addition to being completely family-friendly. If you have a nature-lover in your crowd, this botanical garden is a great place to bring them.
Check for amazing deals on family-friendly hotels in St Pete Beach.
6. Play at the Great Explorations Children's Museum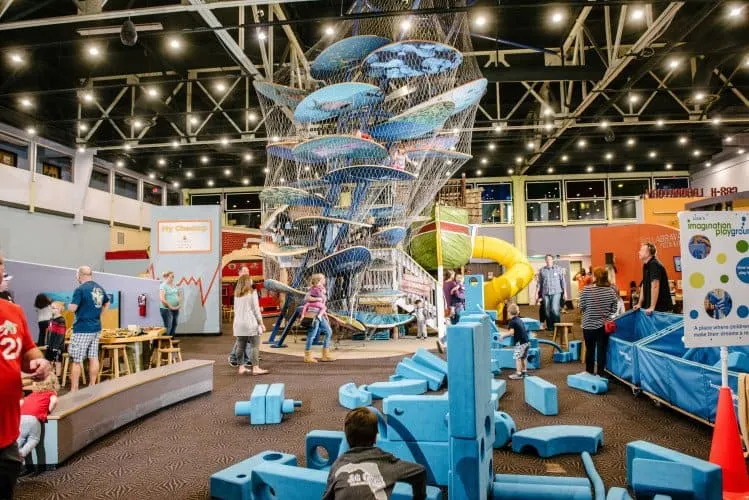 If you have young kids, they will love the Great Explorations Children's Museum. It located next to the Sunken Gardens. They have a Lego wall, building area, pretend grocery store (always a favorite of little ones), boat-themed play area, science lab, art area, and more!
7. Head to the Salvador Dali Museum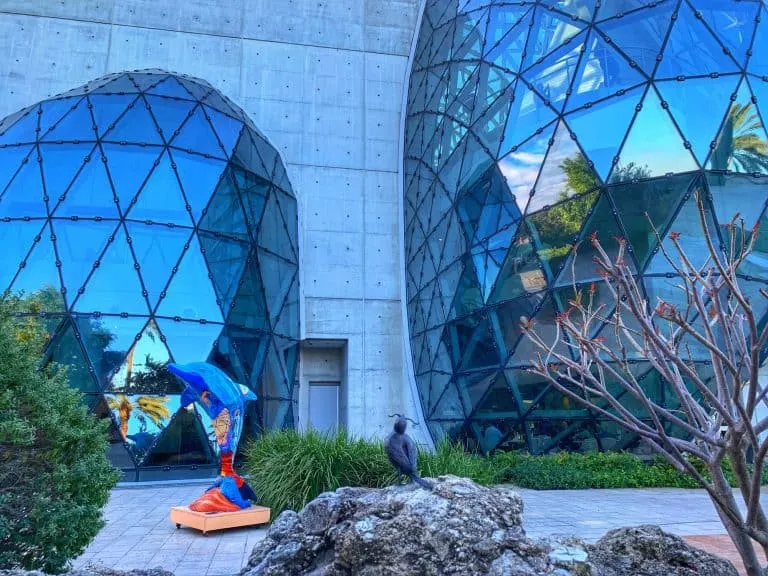 The works at the Salvador Dali Museum came from a private collection that was sold. It is a funky and fun experience, especially for artsy teens. Come and see how this artist interpreted the world. There are things to view, things that challenge your perspective, interactive sections, special displays, and outdoor picture-snapping spots.
I am not much of a museum person, but I found this place to be fascinating, quirky, and a real celebration of individualism and the arts. Many have said that it's one of the most fun things to do in St Pete.
8. Stroll the Saturday Morning Market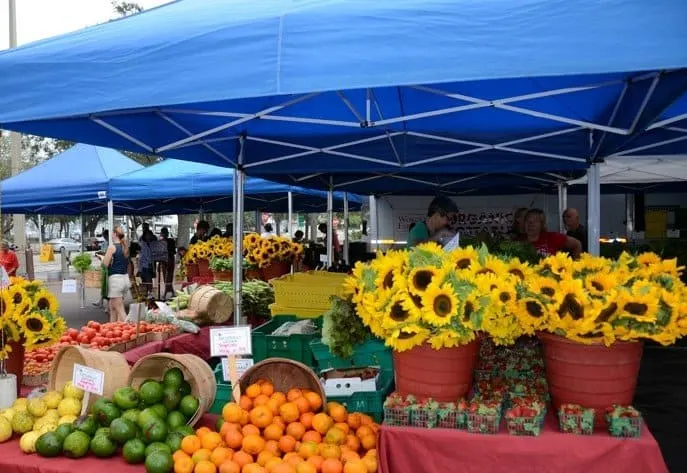 The largest outdoor market in the Southeastern U.S., this Saturday-only market features more than 170 local vendors. It also draws over 10,000 visitors from across the country who come for craft items, art, food, beverages, music, and gifts.
See more of the Sunshine State. Discover the top 10 things to do in Florida.
9. See Winter the Dolphin at the Neighboring Clearwater Aquarium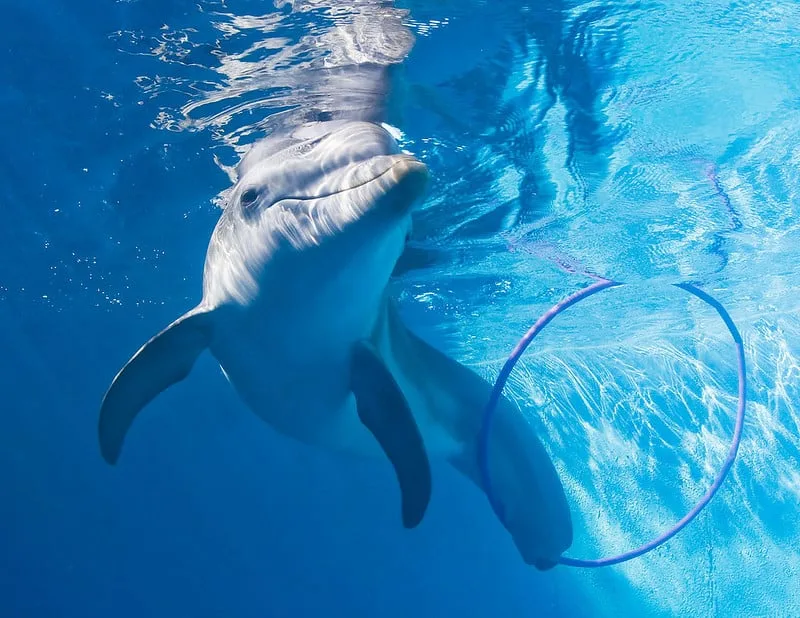 Clearwater Marine Aquarium is home to Winter, the famous dolphin from the movie Dolphin Tale. Winter lost her tail as a result of her injuries and was fitted with a prosthetic tail. Today she is a great reminder of the importance of protecting our marine life.
There are exhibits with rescued sea turtles, otters, and dolphins. The aquarium offers a Behind-the-Scenes Tour for families interested in the aquarium's dolphin program. Each tour concludes with VIP seats to the dolphin show.
The aquarium also offers dolphin lovers ages three and up the opportunity to interact with Atlantic Bottlenose dolphins. For those who are old enough, masks and snorkels are provided for watching the dolphins interact underwater. All participants receive a complimentary photo before going home.
See dolphins in the wild on this two-hour dolphin cruise. As a Trip Advisor affiliate Trekaroo receives a small commission to help fund our small business and you get the lowest rates guaranteed.
Clearwater is just down the road from St. Pete Beach. Here are our favorite things to do in Clearwater with kids.
Where to Eat in St. Pete Beach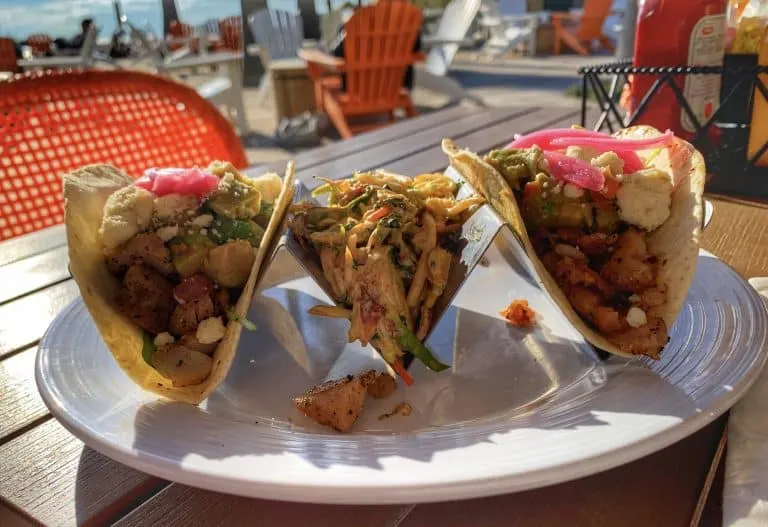 On-site at St Pete Beach's newly remodeled Sirata Beach Resort are Harry's Beach Bar, RumRunners Bar & Grille and Compass Grille. Located at the edge of the beach, a dining experience at either of these establishments includes a pretty view and your toes in the sand should you so desire. It's a real treat, like a long-lasting vacation.
Should you decide to venture into town, there are options like:
Locale Market with wonderful local foods ranging from cooked and prepared foods to meats, cheeses, and wines to take home. There are also spices and rubs and snacks to help complete a meal.
Farm Table Cucina is an upscale restaurant using fresh local ingredients and employing options to turn dinner into a true treat for the senses. Your stomach, as well as your taste buds, will appreciate the artistic and wholesome way food is done here. It is orchestrated towards nutrition, presentation, accompanying dishes, food allergies, and general enjoyment.
The dining scene in St Pete is certainly not lacking in delicious options. Walking along Central Avenue or the Pier District, you'll find many other choices, both casual and more upscale should you have a specific cuisine in mind.
Explore more of Florida. Check out the top 10 things to do in Tampa Bay.
Where to Stay in St. Pete Beach
You have your choice of hotels, motels, resorts, B&Bs, and other places to rest your head while in town. There are also no name-brand resorts or hotels. They're categorized this way on purpose, and it adds to the charm of the town.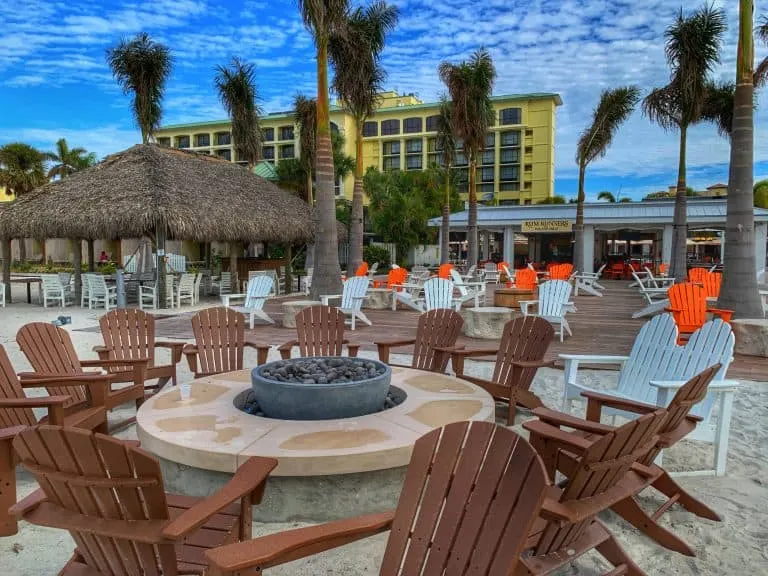 The newly remodeled and redesigned Sirata Beach Resort combines the best of the old with advantages of the new. It offers updated guest rooms and restaurants such as Harry's Beach Bar, Rumrunners Bar & Grille, and Compass Grille. A kids club called Sprouts, a splash zone, new pools, daily poolside and beach activities, and an overall fresh new look has taken this resort to wonderful new levels while not sacrificing the things that have made it great.
The rooms are spacious, complete with a separate kitchen area, living area, and balcony or patio so you're not on top of one another. Everything is within walking distance. Many areas have fire pits, hanging chairs by the pool, hammocks, and lawn games. They also have kid-friendly, teen-friendly and pet-friendly spaces (yes, the resort can accommodate your furry friends).
If you're interested in water sports, you can try activities like jet skiing, kayaking, parasailing, snorkeling, tube rides, fishing, and dolphin spotting (I spotted quite a few when I was here. Look in the early morning and at sunset).
The Sirata hasn't suffered the bad effects of the red tide that hit a lot of beaches this past year so there are only beautiful clear waters to enjoy, and what's not to love about that?
Look for availability at family-friendly hotels in St Pete. As a Booking.com affiliate, Trekaroo can offer the lowest rates guaranteed.
*Disclosure: The author was part of a press trip to the Sirata Beach Resort and the town of St Pete Beach in order to do reearch for coverage of the destination. All opinions are her own.