A low tide is sure expose your family a magical little world no matter the season.  Sea urchins, anemones, starfish, and even octopus are especially visible during these times when the moon's pull is especially strong. So where are the best tide pools in California for families? Here are some of my own personal favorites, starting south and working north up that magnificent California coast.
Cabrillo National Monument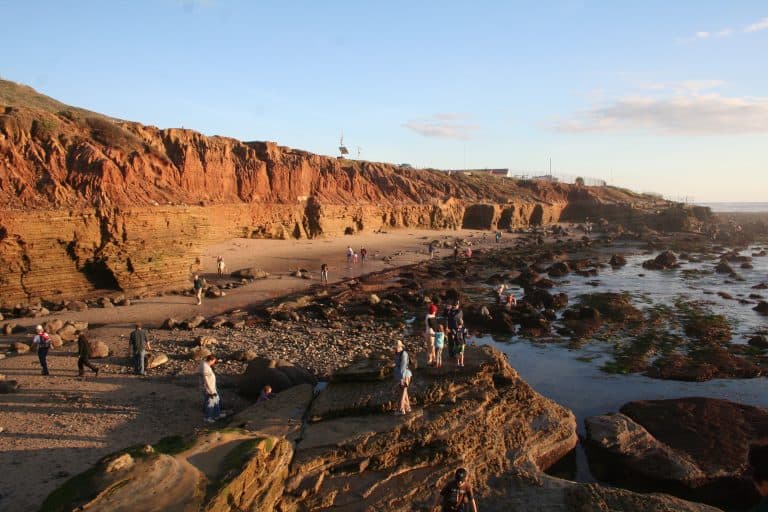 Photo by: Flickr/AmytheNurse
Come to Cabrillo National Monument for the tide pools and stay for the amazing "ends of the earth" views. Cabrillo NM sits on Point Loma, a peninsula with the wild and rugged Pacific Ocean on one side, and the metropolitan beauty of the San Diego Harbor on the other. Be sure to make time to visit the Old Point Loma Lighthouse and the visitor center where kids can try on reproductions of 16th century armor.
La Jolla Cove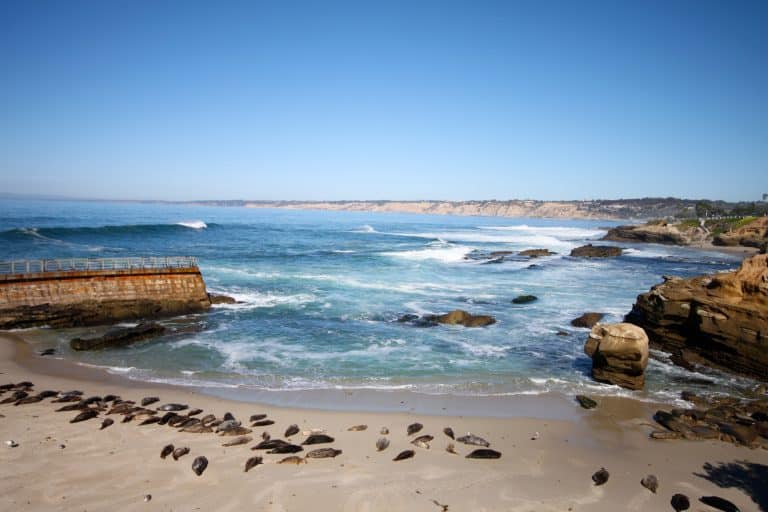 Photo by: Flickr/RoozbehRokni
Located just north of San Diego, La Jolla is a picture perfect community with one of the most family-friendly beaches in all of California. There is sparkling blue water to play in, seals to admire, and, of course, tide pools full of life just waiting to be explored. La Jolla Cove beach can be quite crowded on summer weekends, making parking especially difficult. but in the off season, finding a spot quickly is much more realistic.
Crystal Cove State Beach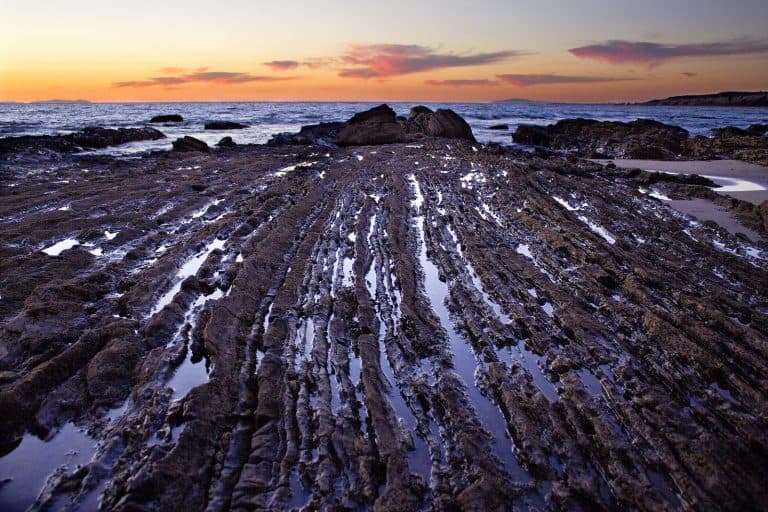 Photo by: Flickr/Bedfri2012
A day at Crystal Cove State Beach is like stepping back in Southern California history. Classic 1940's cottages line the historic district, dramatic cliffs block the hillside filled with multi-million dollar homes from view, and rocky outcrops make for some terrific tide pooling. Docent lead tide pool expeditions make for wonderfully educational family outings.
Little Corona del Mar Beach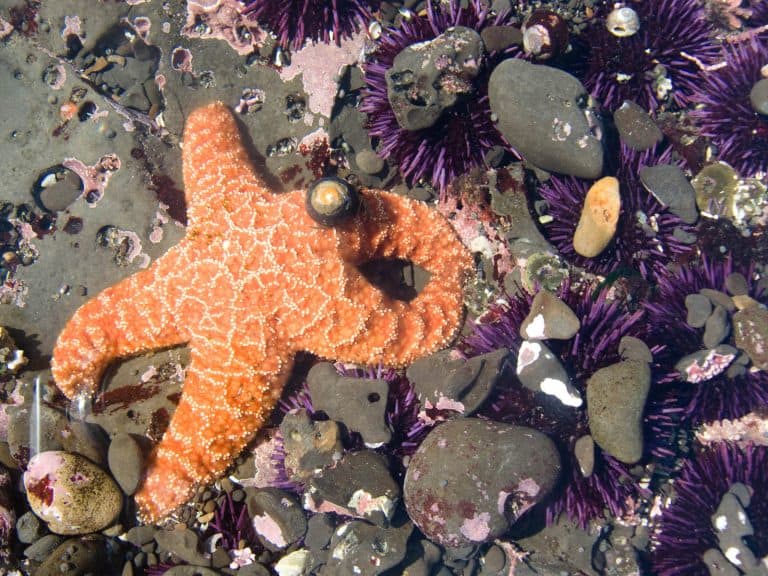 Photo by: Flickr/DawnEndico
Little Corona Del Mar Beach is my favorite place to go tide pooling in all of Orange County. Large tide pools filled with anemones, urchins, crabs, and star fish line this small stretch of beach tucked away off a residential street in uber-exclusive Corona Del Mar. As your kids walk further down the beach and climb up and over the rocks, they will be delighted to find a sea cave or two to play pirates in.
Leo Carrillo State Park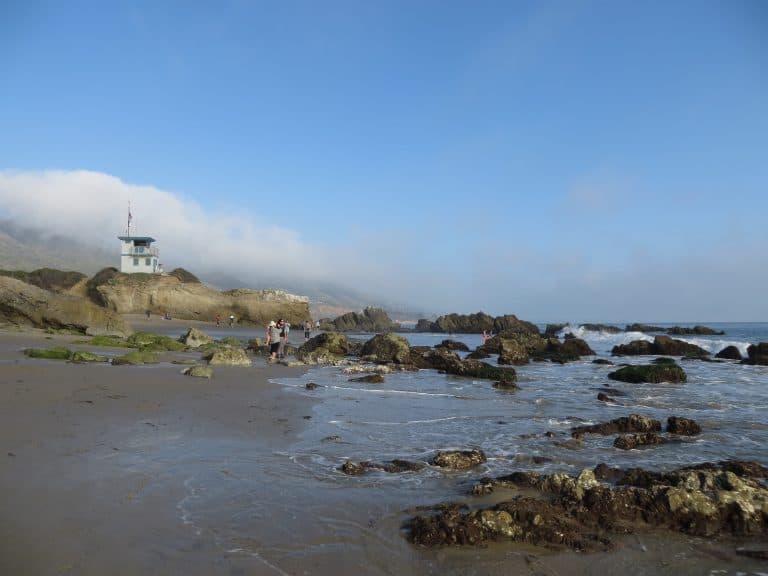 Photo by Flickr/Tsoleau
Growing up north of LA, Leo Carrillo State Park is where we went in search of sea stars, crabs, and urchins. This beautiful park with a funny name is located in world famous Malibu, home to the rich and famous. Luckily, the glitz and glamour of Hollywood is nowhere to be found, and the only drama is created by the scenery with its crashing waves and rocky sea caves.
Julia Pfeiffer Burns State Park Beach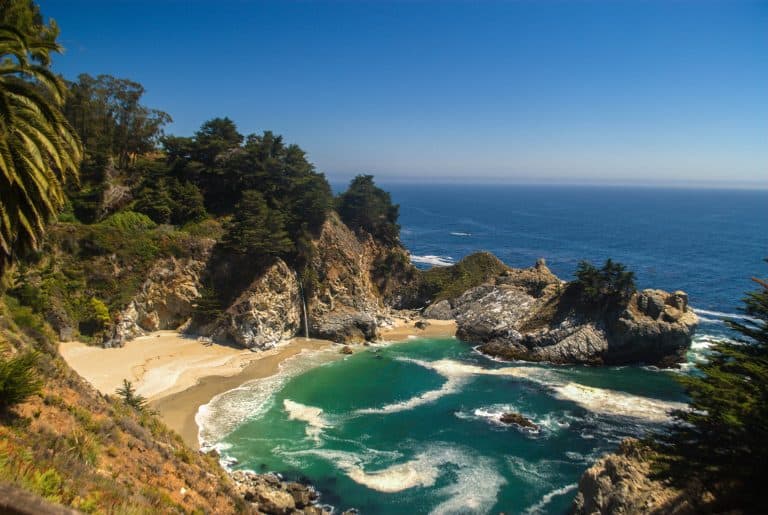 Photo by: Flickr/www78
Julia Pfeiffer Burns State Park Beach, an absolutely stunning state park, is located along Central California's dramatic Big Sur coastline. In addition to some amazing views, the beach also offers some great tide pools. The only way to access the beach is on foot, so get ready for a bit of hike to reach this picturesque gem.
Fitzgerald Marine Reserve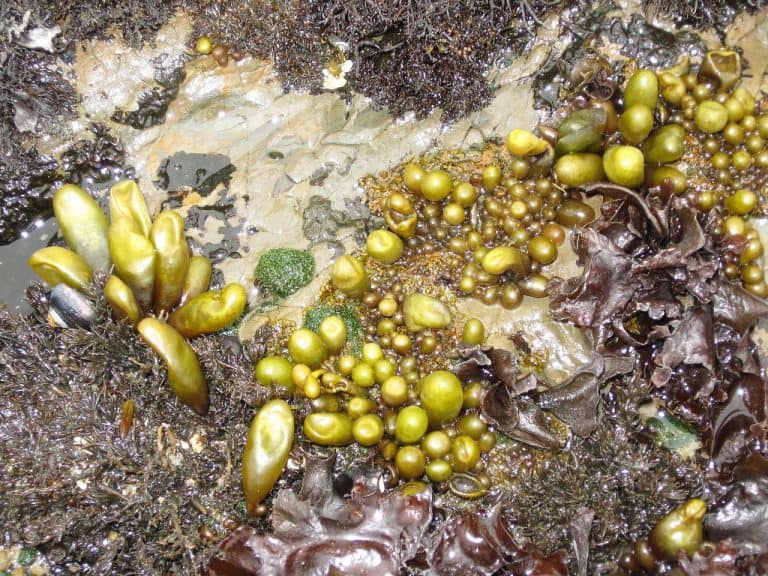 Photo by: Flickr/ElainewithGrayCats
South of San Francisco, in the small town of Half Moon Bay, Fitzgerald Marine Reserve is an incredible stretch of protected coastline. Dress warmly because unlike the beaches in the southern half of the state, it can be quite chilly up north. These tide pools are teeming with marine life and docent led tours are available.
Muir Beach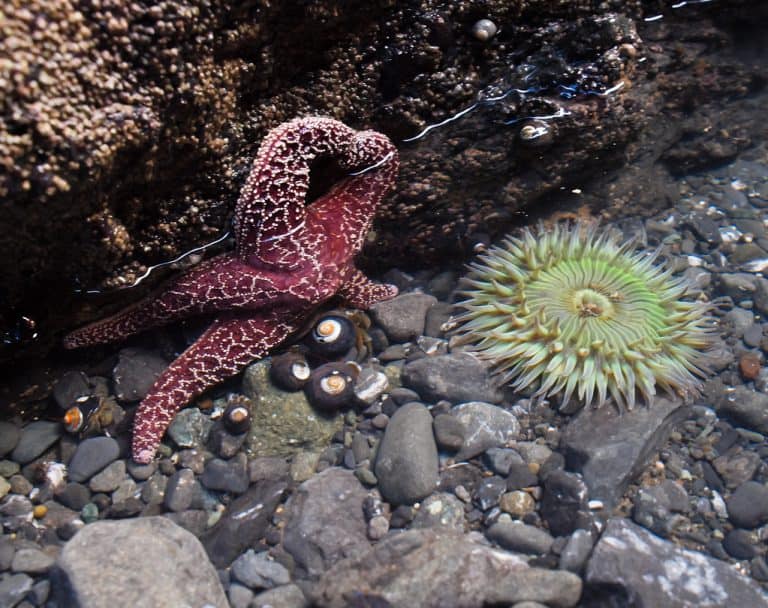 Photo by: Flickr/FrancoFolini
Come for the redwoods, but stay for the tide pools. Muir Woods is a popular tourist destination. Thankfully far fewer make it just a little bit further down the coast to Muir Beach. Most of the beach is a lovely stretch of sand but there are also some nice tide pools on the northern end of the beach as well. If you want to stay late, fire rings are available and the perfect spot for some marshmallow roasting.
Want to see what other beaches made the list? Check out the entire list of Kid-friendly Tide Pools in California.
Heading out to the tide pools and need tips on how to have a fun and safe time? Then check out 10 Tips for Exploring Tide Pools.
Road School: Exploring the Science of Tide Pools with Kids
Find kid-friendly tide pools near you
California | San Diego | Central Oregon | Washington | Hawaii: Big Island | Oahu | Maui || Massachusetts | Rhode Island
Lead image by: Bigstock/SCPhotog