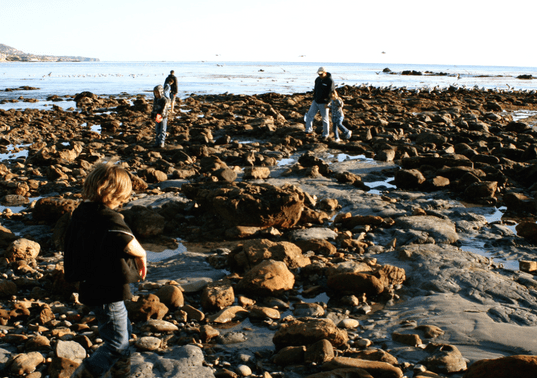 There are few better ways to spend a day with the family than to be at the beach building sand castles and exploring tidepools. With a healthy dose of clean, salty ocean air, improving balancing skills as wet feet skip from rock to rock, and slowing down the pace of life by listening to the sounds of crashing waves and squawking gulls, tide pooling is a visceral experience. But, are tide pools safe? They are nature's therapy for the total cost of "zero dollars and zero cents" as my 4 year old might be apt to say, but there are definitely some things to know before you go explore.
1. Are Tide Pools Safe? Check the Tide Table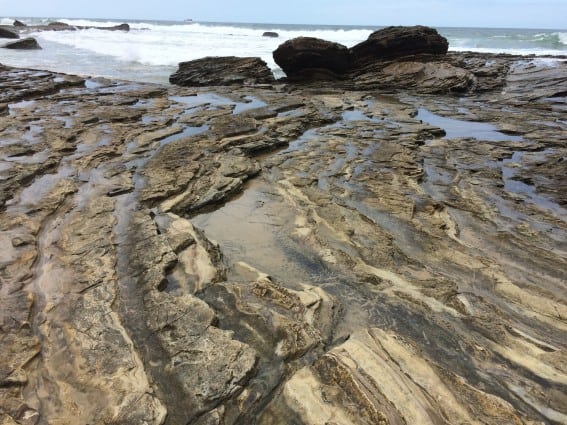 By checking the tide table before you go, you can optimize your experience in the pools. Most tide pools are only exposed at low tide when there is a minus tide. Plan to arrive about an hour before low tide.
2. Dress Appropriately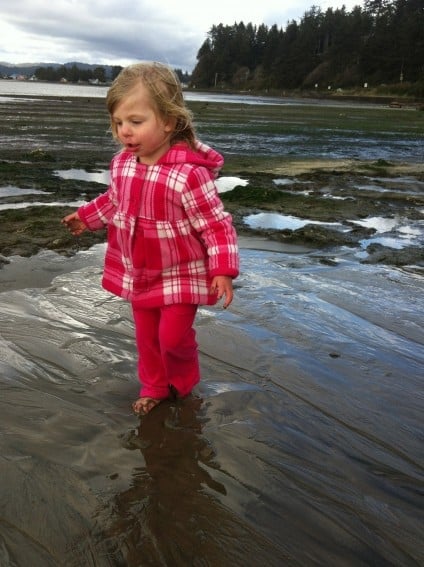 If it's a cold day, dress your kids in boots and rain gear and bring a towel with a change of clothes. On a warm day, dress them in clothes they can get wet in. Young kids can't get that close to water and not get wet even if you tell them a 100 times not to. And hey, who wants to stay dry when the weather is fine?
3. Good Shoes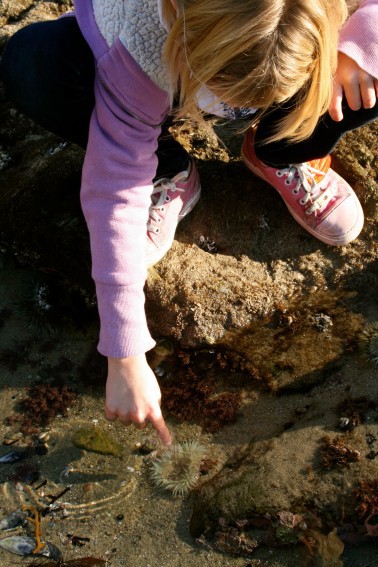 Make sure everyone has shoes that have good grip and are closed toed. (Flip flops don't have good grip, I don't care what you say!) Shoes should be able to go from rugged, sharp rock to slick, wet stone.
4. Look From a Distance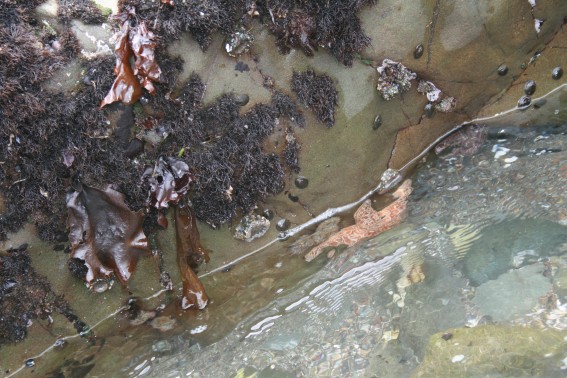 Explore with a magnifying glass. Kids just love to get up close and personal, but remind your kids to be respectful of the wildlife. Remember, no prying creatures off rocks, or poking them with little fingers. Encourage children to lift up seaweed and peer beneath or lay on bellies and watch for any movement in a pool. Keep everything where you found it and be sure to never bring anything home from the pools. Some tide pools like at Laguna Beach, have docents or educators at the pools to help remind visitors of these rules, or answer questions to curious minds.
5. Never Leave Children Unattended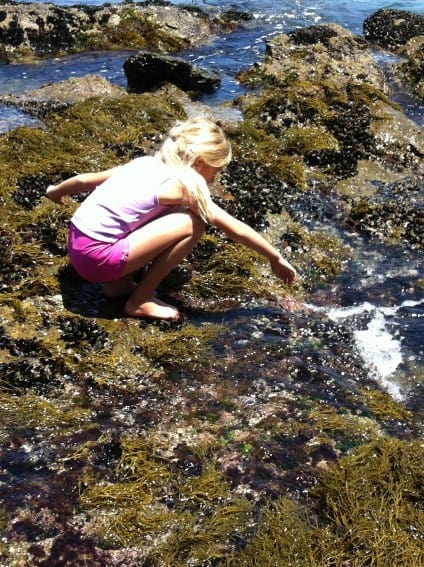 Never leave a child to explore the tide pools on their own and be sure to never turn your back to the ocean. A sudden large wave might come crashing in and knock your child over. It will be just a second before they get swept out to sea if there are strong currents. Be respectful of the ocean and that means, know her power!
6. Let Kids Educate Themselves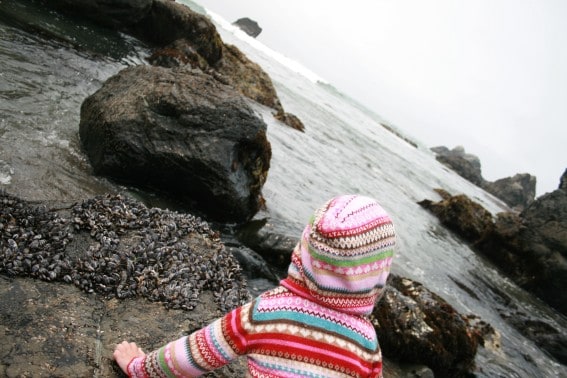 Pick up a colorful, pocket field guide so that kids can identify the plants and animals they come across. Most guides are laminated and can get wet if dropped in water. Here's a list of field guides and resources to teach kids about tide pools.
7. Tread Lightly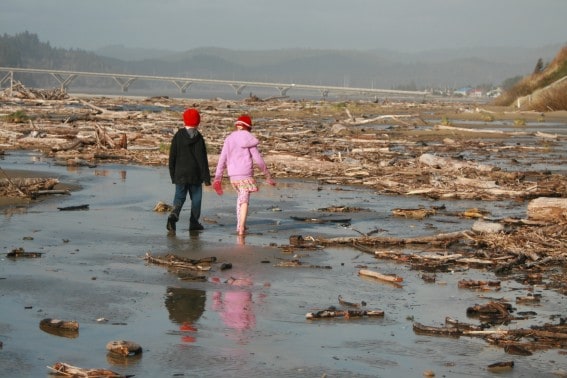 Look where you step because many places are homes to little creatures. It's hard for kids to tread lightly, but it's good to remind them that there are animals, like snails, even on the exposed rocks.
8. Be Aware of the Tide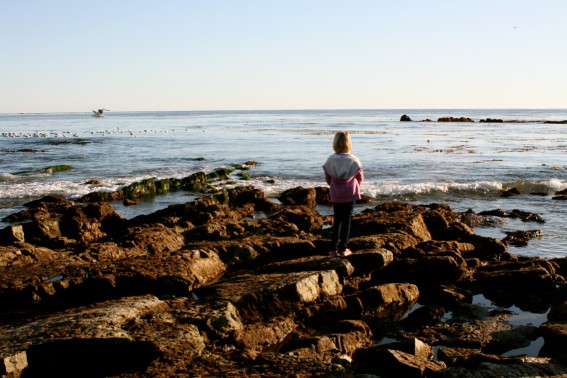 Always beware of the rising tide and your route back to the the beach. Don't let the rising tide cut you off. Just as you research before you arrived when the tide would be low, know when the tide will be coming back in.
9. Baby On Board
If you have a baby, you might consider strapping your child on your front in a front carrier. But do use good judgment, because it sure is hard to balance while skipping rocks with the weight of a baby setting you off balance. Know your limits, if a young child needs your hand as well, perhaps take turns with another adult, switching baby on the beach.
10. Sun Protection First
Don't forget to bring sun protection even on an overcast day where the cloud cover gives an illusion that you're protected from harmful UV rays. High SPF counts, hats, and even long sleeves will be good coverage for when you've "forgotten the time" and are fully immersed in the beauty of the sea.
With these tips, we hope you can answer the question "Are tide pools safe?" Yes! With ocean smarts and respect for the water, a day at the tide pools will be a memorable day indeed.
Find tide pools around you to explore:
To learn more about education kids on the tide pools, see Field Guides and Resources to Teaching Kids about Tide Pools.
All photos courtesy of WomanInTravel