Last Updated on
Trekaroo generates revenue from purchases made through links to our partner brands.
Every road trip has a final destination, but rare is the family who can make it to their nightly accommodations without a pit stop or two (or three…or four). As editor of Pit Stops for Kids, a site dedicated not only to kid-friendly destinations, but getting there, I'm something of an expert on road trip stops. No one wants to stop at a questionable rest stop or spend time in the average gas station bathroom, so we've compiled our best ideas for finding pit stops on family road trips. Next time you're on the road, try the following:
Use Apps to Find Great Parks and Natural Areas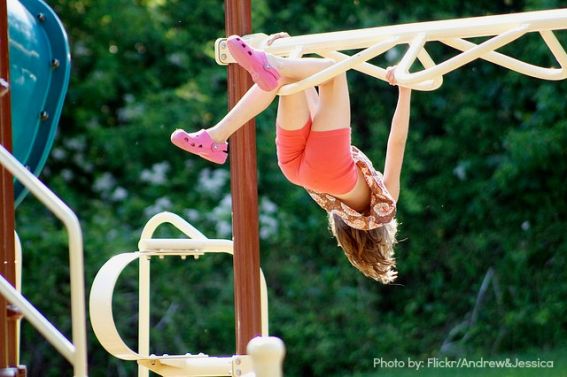 If I had a dime for every time I pulled up to a park located via car GPS and found it inadequate, l'd be rich and I'd be road tripping by limo. Instead of approaching a playground or park sight unseen, pull up an image on Google Earth or search for parent-approved reviews on Trekaroo's app or mobile device. Immediately, parents can see how much green space is offered, how many play structures it contains, and whether there's shaded picnic areas or bike paths. Parents can also take a look at the immediate neighborhood, and spot any safety issues (or a great deli).
Don't Underestimate Roadside Curiosities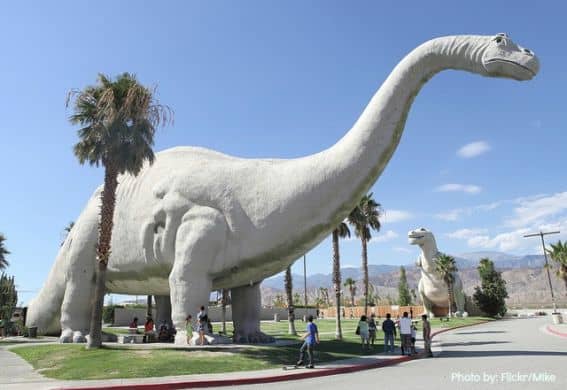 After reading half a dozen freeway signs advertising the biggest ball of twine, you may just have to stop! Roadside curiosities are harmless fun, and often a slice of Americana. While kitchy and often silly, roadside curiosities are sometimes worth writing home about. Go Big or Go Home is my favorite source for scoping out good stops.
Stop to Golf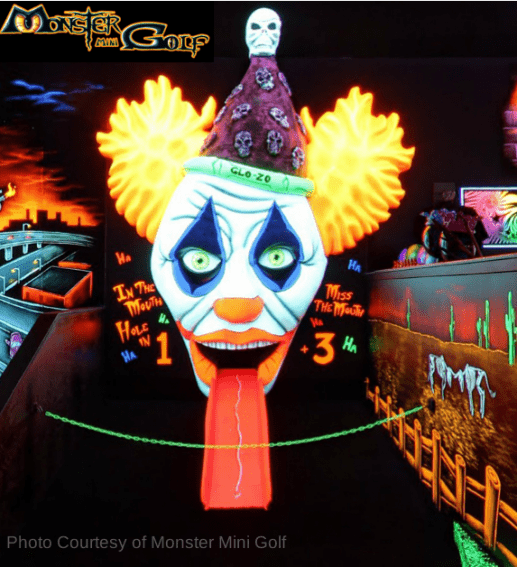 Miniature golf, that is. No need to have clubs at the ready for this whole-family activity that's affordable, prompts exercise, and is immediately associated with fun. Luckily, mini golf is plentiful along most major interstates, and easy to search for via GPS or navigation system. Encourage kids to bypass any attached video arcades (plenty of time for screens in the car) and get some fresh air,
Search for Farmer's Markets or Roadside Fruit Stands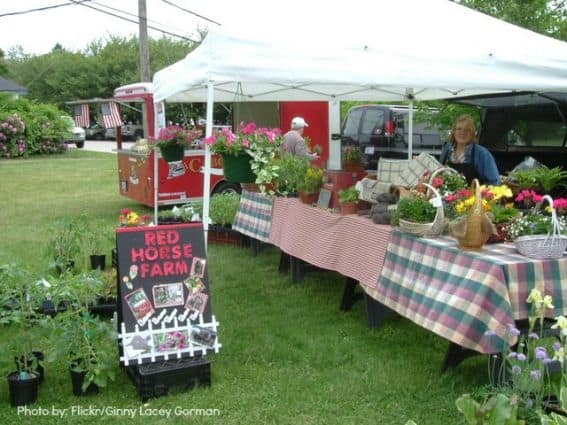 We try hard to eat healthy on the road, and to make it more fun while embracing local culture, we seek out farmer's markets and produce stands. Farmer's Markets are typically held Wednesdays, Thursdays, or Saturdays, so if we find ourselves traveling on those days, we'll do a quick Google search of the towns we'll be passing through. Often, we combine a pit stop with a later lunch date: we peruse the stalls and shop for lunch during a mid-morning pit stop, then find a park to enjoy the spread later in the journey.
Tip: most farmer's markets accept only cash, so make sure you start your road trip with a supply (good to have for tolls, too).
Check Out a Children's Museum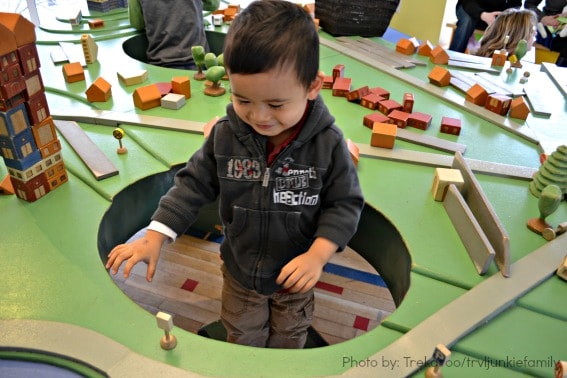 Many parents don't realize that their hometown museum membership often offers admission to museums across their region. Before leaving home, ask at the desk of your local museum for a list of membership partners, and note any along your route. During our frequent road trips in the Pacific Northwest, we enjoy free admission or discounts to children's museums such as Portland Children's Museum and Mobius Museum in Spokane.
Tip: Check out Trekaroo's top 10 Children's Museums across the US. 
Look For a City or County Recreational Center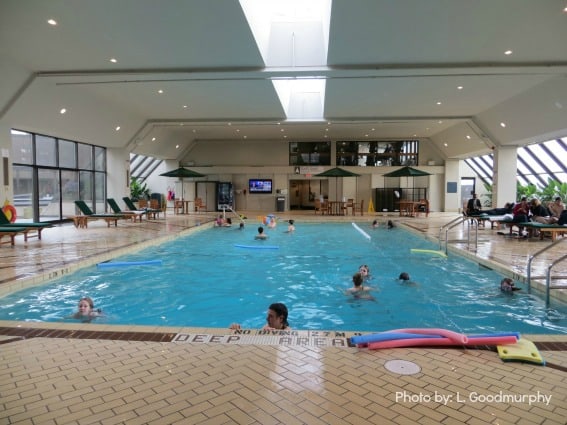 Skip expensive water parks that require a full day to enjoy, and look for local recreational centers and city pools. Often only a few dollars for admission, rec centers are getting more and more swanky, offering indoor swimming, water slides, climbing walls, and safe playgrounds. It's not necessary to be a local to enjoy them!
Tip: if you're a member of a health club such as YMCA, look for local centers and explore them!
Picnic Where the Locals Go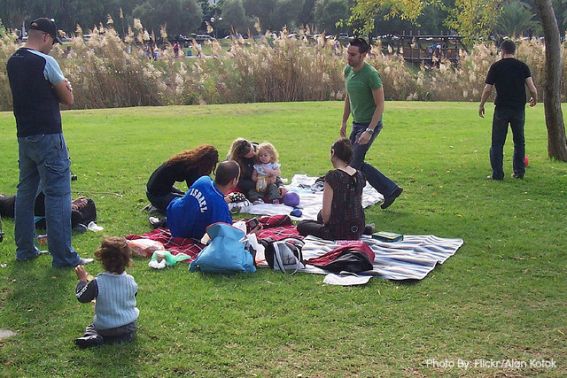 Locals always have the best inside scoop. Check on Trekaroo for local family favorites or build up some courage to ask them! When we fill up on gas, we ask locals where they go with their kids (or where they like to hang out with their families, if they're teens). We get some pretty humorous answers of the, "Dunno, there's nothing to do here" variety, but most of the time, we're pointed in the direction of the city's best playground, park, picnic area, or local restaurant. In Santa Fe, for instance, we would never have known that the local Cowgirl diner sported a play structure in the dining room, had we not been directed by a local.
Pit Stop-Ready Packing Tips
Let's face it, sometimes it's just too much work to stop and play at a pit stop that requires extra gear or preparation. But parents can say "yes" instead of "no" by taking the following easy measures:
1. Keep a pair of sneakers or hiking boots (or winter boots, depending on the season) for each family member in a mesh laundry bag, which is stored at the top of the pile of suitcases in the back of the car. Everyone is now ready for an impromptu hike or nature walk.
2. Invest in a dry bag or multi-gallon zip-lock bag for swimsuits, and always pack one extra duffel of beach towels. Viola: you're ready for anything water-related! When the kids beg to stop at a water playground they've spotted, you can say "yes."
3. Keep a comprehensive first aid kit in your car, always at the ready. This precaution allows us to enjoy the moment more, even if the kids are running down the steep path toward the pebbly beach.
4. Pack a frisbee, soccer ball, or football. Even if you don't find the best park in the world, you'll have something to do. Play ball at a rest stop with open space away from the road, or even in a quiet corner of a parking lot.