The snow has hit the ground and the kids are ready to go snow tubing in CT! Luckily, we know the best spots for some winter fun.
We've uncovered eight great spots for snow tubing in Connecticut. These are the most exciting, the most convenient, and the most scenic locations to snow tube in the state, and the best news is many of them are free!
Great Spots for the Snow Tubing in CT
Powder Ridge Mountain Park in Middlefield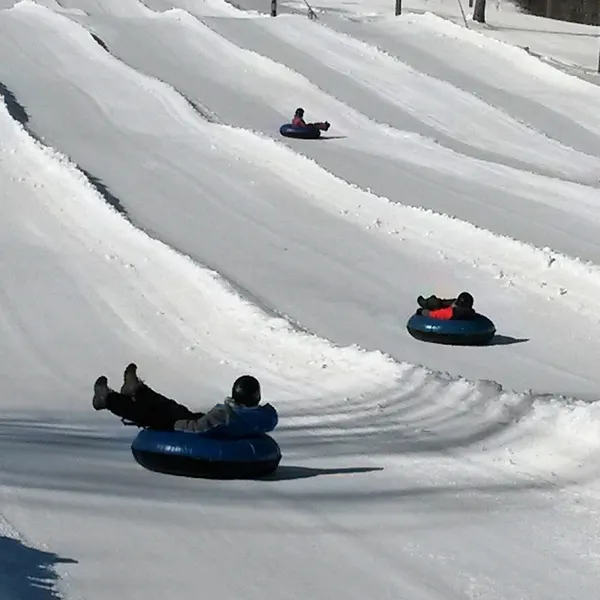 The Powder Ridge Mountain Park offers not just seasonal snow activities, but year-round snow tubing in CT as well! Families will love the chance to play in the beautiful white powder anytime of the year at this snow tubing park.
Powder Ridge Mountain Park is a ski resort and tubing is included in the ski lift pass, which is pretty great value is your are interested in doing both.
If you are looking to tube only, you can purchase a ticket to do just that, but be sure to make a reservation 48 hours in advance. Tubing reservations are for 1 hour 45 minutes per session.
Powder Ridge also offers nighttime tubing under neon lights which is always a fun treat! There is also a restaurant on site so you can grab food and drinks before or after you tube.
During the summer, Powder Ridge Mountain Park is New England's only synthetic snow park. This makes tubing a fun family activity in the summer, too! Sled down in any season and then take the Magic Carpet back up to the top for another run!
There are also winter and summer tubing parties available, which are great options for birthdays. They include tubing passes for the group as well as food and a party room. Summer tubing parties also includes zip line passes.
There are no age or height minimums at this resort but tubers must be able to ride down on their own in order to participate. Helmets are required.
Minimum Height/Age: The suggested age minimum is five but ultimately they leave the decision up to parents.
Pricing: One session costs $34 on weekdays, $39 on weekends, and $42 for night tubing.
Panthorn Park in Plantsville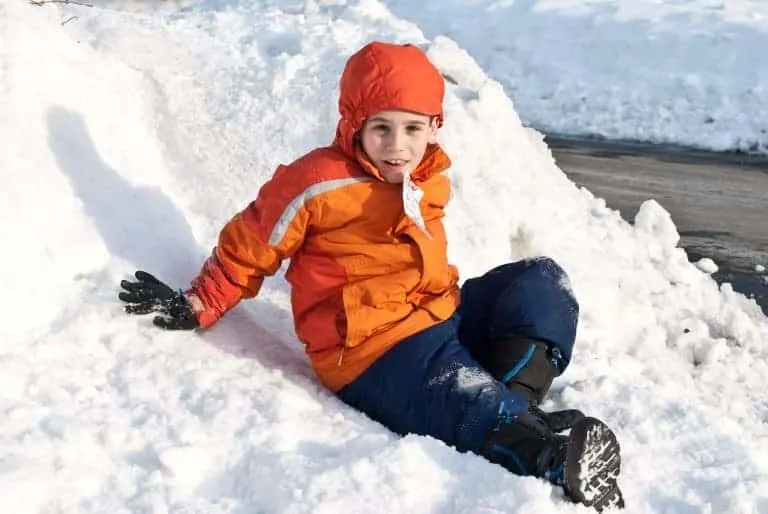 Panthorn Park is well known in the Plantsville area as a great park for year round activities like disc golf and a fishing pond. It is also an excellent location for snow tubing and sledding!
Once you arrive to the park follow the road as it bears right. Past the playscape there is a parking area on the right. The snow tubing hill is in front of you to the left.
Park in the nearby lot and be sure to secure all valuables. Families will love the park's amenities including the family-friendly restrooms and play structures near the tubing spot. Be sure to bring your own tube or sled.
Minimum Height/Age: None
Pricing: The park offers free sledding and snow tubing fun.
Mohawk Ski Mountain in Cornwall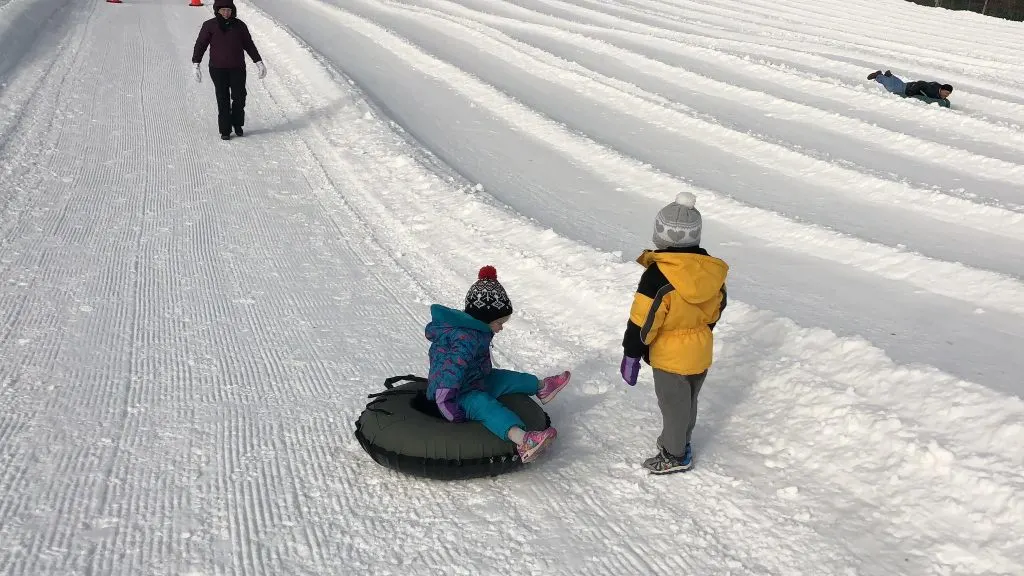 Families can find some great snow tubing at Mohawk Ski Mountain in Cornwall. There are 10 lanes of tubing fun to keep things moving and a Magic Carpet to make lugging your tube back up the hill a breeze.
Tickets for this snow tubing park must be booked in advance online. Each session is one hour and 45 minutes in length and helmuts and tubes are provided. This tubing hill is open Friday through Sunday during the ski season, which is typically December through March/April.
Mohawk Ski Mountain does have snow making equipement so the hill is well maintained even when the weather doesn't cooperate. RFID passes are used at this ski resort and tubers will need to wear their RFID passes while tubing.
Minimum Height/Age: Tubers must be at least 42″ tall.
Pricing: Each session is $35.
Wickham Park in Manchester
The gorgeous Wickham Park in Manchester open during the spring, summer, and fall seasons for warmer weather activities like sports, playgrounds, and disc golf, and even an aviary and museum. But during the winter, this park becomes a fun spot for snow tubing and sledding.
There is a huge hill that is perfect for sledding and snow tubing near Vernon Street. Park on Vernon St as the parking lot will be officially closed for the winter. You must bring your own tube or sled, and there is no Magic Carpet at this park.
Minimum Height/Age: None!
Pricing: Free!
Winding Trails in Farmington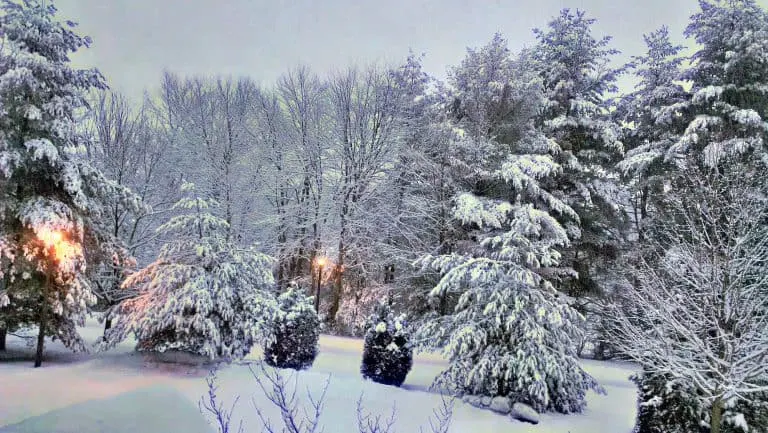 Winding Trails is a non-profit organization on 380 acres of woods that has been set aside for recreation and conservation. They run camps in the summer and play host to a cross country ski center in winter. In addition to great cross country skiing, families can also enjoy ice skating on Walton Pond and sledding and snow tubing.
As a matter of fact, it is a favorite place for many to go snow tubing in CT, thanks to its 150-foot hill sloping at 20 degrees. Feel free to rent a tube or bring your own to participate in the fun. Winding Trails is open daily from 9 am to 5pm. It is open December through March, depending on snowfall.
Minimum Height/Age: None
Pricing: Tube rentals are $6 each and must be returned by 4:30 pm. If you have your own tube you may play for free.
Foss Hill at Wesleyan University in Middletown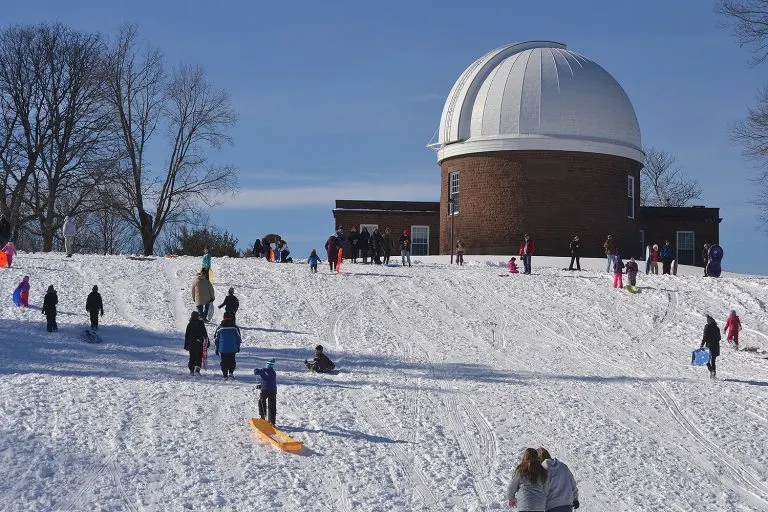 This snow tubing location is not just fun and family friendly, but it's also situated on the beautiful Wesleyan University campus.
Foss Hill is a wide hill open to all wanting to take a ride down it snowy path. The added benefit of picking this spot for snow tubing in CT is the campus happens to have a welcoming coffee shop just across the street!
It is a traditional sledding hill so you will need to bring your own sled or tube and expect to slide down and then huff it back up to the top.
Minimum Age/Height: None
Pricing: This hill is free.
Timberlin Golf Club in Berlin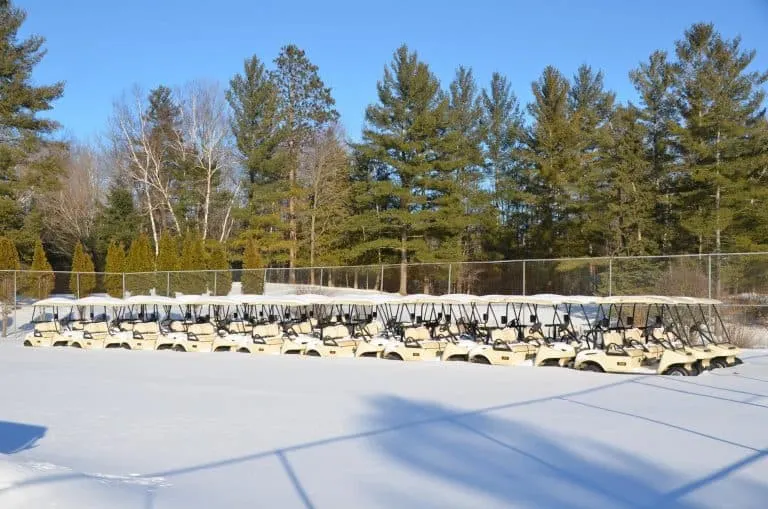 This well maintained course offers excellent golf when the course is not blanketed in snow. But after a good storm, the course has become a popular place for families to go snow tubing and sledding when the course is closed to golfers.
The course offers a lot hills to choose from so there is something for everyone. Timberlin Golf Course is sure to offer up some winter fun for your family and another great option for sledding and snow tubing in CT. Be sure to BYOS- bring your own sled.
Minimum Height/Age: None
Pricing: Sledding is free
Page Park in Bristol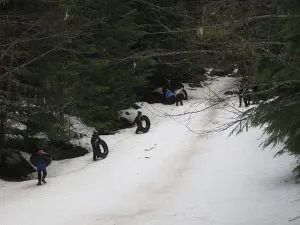 Another great free location for snow tubing in CT is Page Park in Bristol. The park features three hills accessible from the Page Park parking lot. Additional parking can be found across the street at the high school.
During the summer months this park is well known for it's disc golf and softball fields but once the snow hits the gentle sloping hills it becomes a popular place for family-friendly sledding. Be sure to bring your own sled or tube.
Minimum Height/Age: None
Pricing: Free
The snow offers such a variety of fun with the kids in CT but once it's melted be sure to check out these fun things to do in Connecticut.
Two More Places to Go Snow Tubing Near Connecticut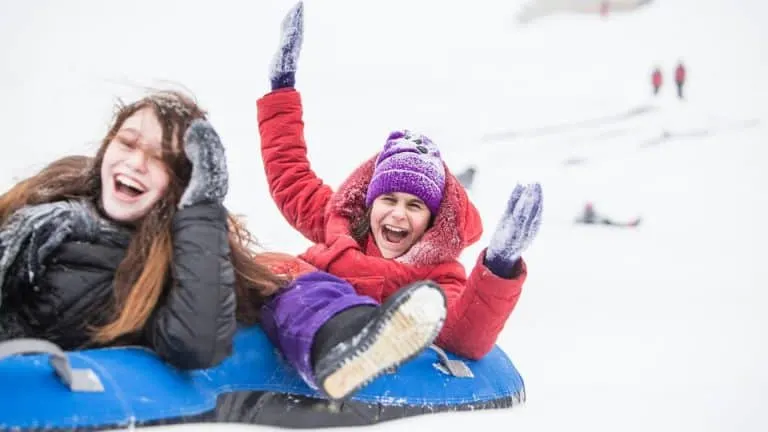 Still hungry for more Snow Tubing action? Try one of these nearby family friendly locations:
Ski Butternut Tubing in Great Barrington, MA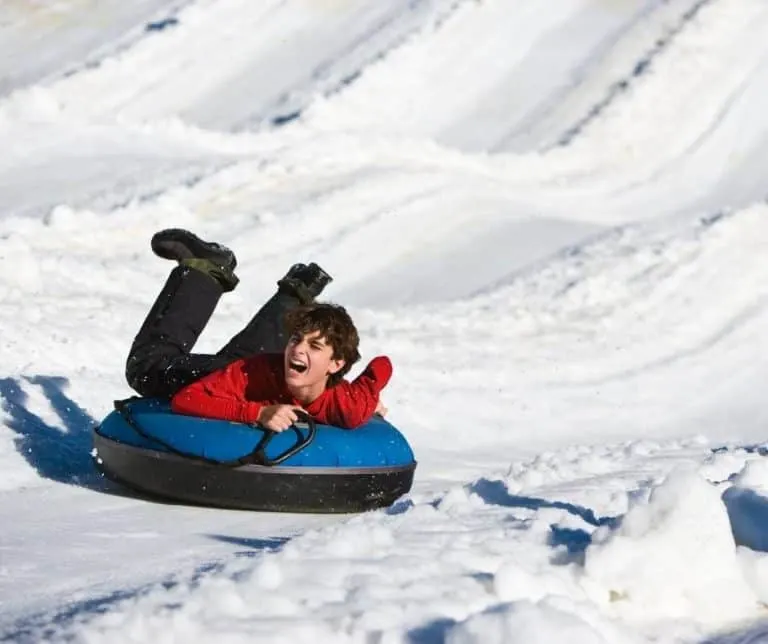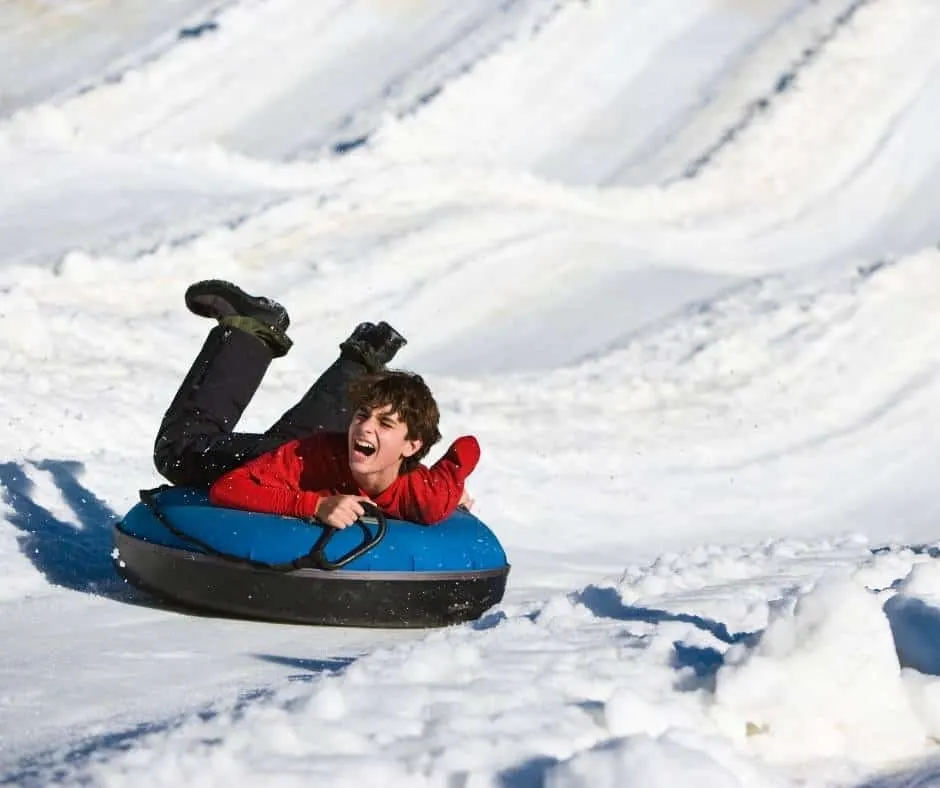 Ski Butternut Tubing is a ski resort with a snow tubing park. It is located just 15 minutes outside of Connecticut and is worth the short commute for the hundreds of tubes, the 11 lanes, and the coveted Magic Carpet!
Families will love the moving pathway that helps bring you to the top of the lanes, saving your energy for more tubing fun! Tubing is available in two-hour time slots and include tube and helmet rentals. Participants must be able to ride in a tube on their own and no ski boots are allowed.
Be sure to purchase your tubing time slot in advance online.
Pricing: Friday night tubing in $28. Saturday, Sunday, and Holiday tubing is $33.
Minimum Height/Age: Tubing is recommended for ages five and older.
Campgaw Mountain in Mahwah, NJ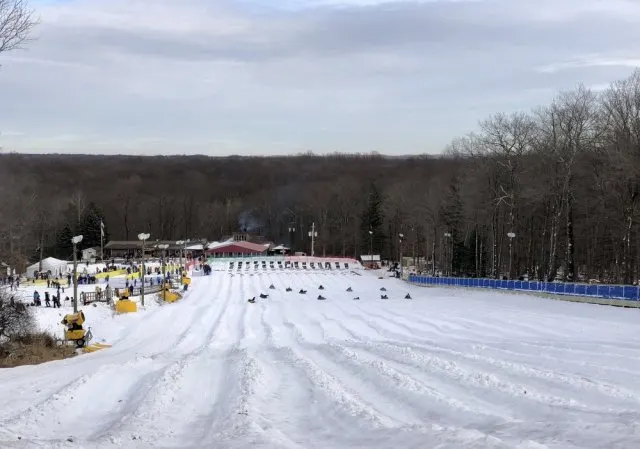 Campgaw Mountain is an ideal location for snow tubing for those coming from Northern Connecticut. With multiple runs with various level of slope, there are a variety of options for tubers looking for varying levels of thrills.
The tube lift allows you to ride the tube back to the top which makes for extra winter fun without a ton of effort.
During winter, tubing is available every day of the week. Reservations are highly recommended as sessions do fill up. Most sessions are two hours long but there are one hour sessions available on Fridays and select holidays.
Minimum Height/Age: Riders must be at least 42″ tall.
Pricing: Two hours sessions are $31 Monday through Thursday, $33 on Friday, $36 on weekends and holidays. One-hour sessions are $24.
Find Snow Tubing Near You!