Lighthouses, lobster, and outdoorsy living are the first things that come to mind for many when they think about Maine. Perched up in the country's most northeastern corner, Maine's offerings include scenic sandy beaches, a wide array of boating adventures, mountains that are a skier's dream, ample lakes for kayaking, and lush woodsy hiking areas where it is not uncommon to spot a moose. So have a seat, breathe in that fresh crisp air, and discover Maine's top ten.
Look for current hotel deals in Maine
10. Seek adventure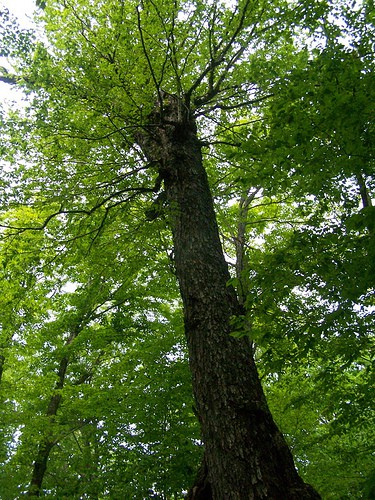 Photo by: Flickr/andyarthur
Looking for an adrenaline rush? Head over to Seacoast Fun Park and ride the 100-foot Sky Swing, try out the Hill Slides or take a spin on the Go-Karts. If that's not enough excitement for you then check out the Tree Top Trails, the park's aerial forest ropes course. Comprised of five elevated trails, this course takes adventure seekers through the paces of rope bridges, ladders and ziplines.
But wait there's more! The absolutely fearless can take to the tree tops where thrill seekers aged 7 and up can take an exhilarating zip, climb, and trek through the trees. Traverse down three major zip lines, totaling over 2,000 feet! You won't want to miss this exciting ride!
Seacoast turns into an intense snow tubing adventure during the winter months. Admission to the park is free, so enjoy and pay only for the attractions you wish to experience.
You look tired after all that adventure! Find a place in Windham to rest your head.
9. Make great discoveries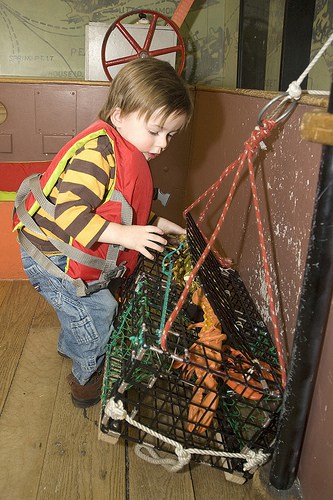 Photo via Children's Museum and Theatre of Maine
Located in the heart of downtown Bangor, the Maine Discovery Museum offers youngsters the opportunity to participate in messy art projects, get creative with recyclable materials, become science detectives, and so much more. Made up of more than 60 interactive exhibits, aspects of Maine are woven into the experience, giving kids the opportunity to explore concepts such as state's ecosystem and get familiar with its literary world. A new addition to the museum's offerings encourages kids to become paleontologists and even provides a map of sites where visitors can hunt for dinosaurs all over the state.
If you're in the Portland area, there are three floors of activities waiting for you at the Children's Museum & Theatre of Maine. From the market to the auto repair shop, explore the interconnected services of a kid-sized town, experience the backstage hubbub of live theater where there's even a sound and light booth for young technicians, a storyboard for aspiring directors, and board an outdoor pirate ship for imaginative adventures on the high sea.
Planning to visit? Book rooms in Bangor and Portland now.

8. Take a stroll along Marginal Way
There is nothing marginal about the fenced in walking path that winds its way along the rocky shores and treacherous cliffs from the quaint village of Perkins Cove —where lobster boats pass through a hand-operated drawbridge — to Ogunquit Beach. Dramatic views and crisp ocean air are the main attractions of Marginal Way. Thirty memorial benches dotting this walkway provide places to sit and take it all in and a fake lighthouse marks the trail's halfway point. It is not uncommon to encounter artists capturing the panorama on canvas or shoppers toting purchases from candle stores and other boutiques as you make your way through the bends of this truly gorgeous seafront walk.
Are you hungry after all that walking? Let us recommend a place to eat.
7. Make like a revolutionary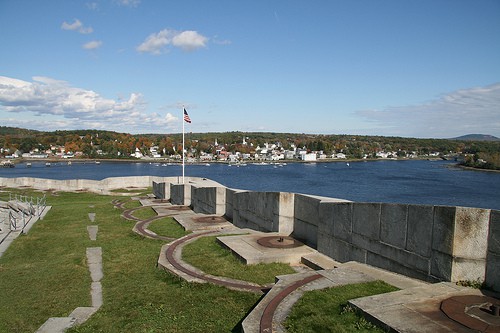 Photo via Flickr user timsackton.
Intended to protect the Penobscot River Valley from a British naval attack, Fort Knox is one of the best preserved military fortifications in New England. Built between 1844 and 1869, while border disputes between Maine and New Brunswick flared tensions with the British, the fort never saw any actual fighting. Instead it was used for troop training and a garrison. Take your young ones on an exploration of the fort's passageways and rooms and encourage them to engage in their own imaginary military exercises.
About an hour's drive from Penobscot, you'll find Old Fort Western. The oldest surviving wooden fort in the area, Benedict Arnold used it as a staging point for his assault on Quebec during the American Revolution. The Fort hosts unique events such as an annual French and Indian War encampment, an old-fashioned Independence Day celebration and a western apprentice program for kids 8 to 12 years old.
There's so much to do in this part of the state! Check out this list for starters.
6. Be a Lobsterman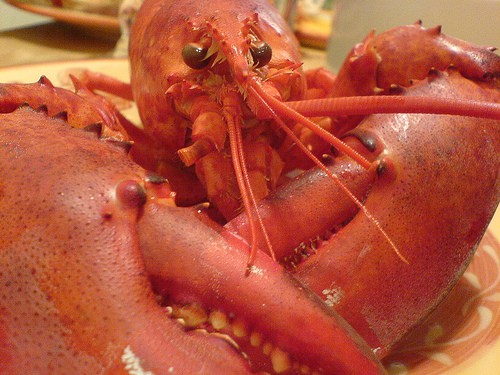 Photo via flickr user man pikin
Experience the daily routines of a Maine Lobsterman. Whether hauling traps is your thing or your aim is to learn to tell hardshells, shedders, shorts, culls, and keepers apart, Lucky Catch Cruises offers an unforgettable opportunity for your family to participate in bringing the ocean to your dinner plate. Most excursions last 80-90 minutes and you need not be a fishing enthusiast to enjoy the trip. There is plenty of scenery to take in and capture the imagination as the boat cruises past lighthouses and civil war forts. Passenger numbers are limited to make sure everyone gets an up-close and personal lobstering experience.
Do you love lobster but you're not the seafaring type? Celebrate the orangey red crustacean at the Maine Lobster Festival.
Check for hotel availabilities in Maine
5. Go lighthouse hopping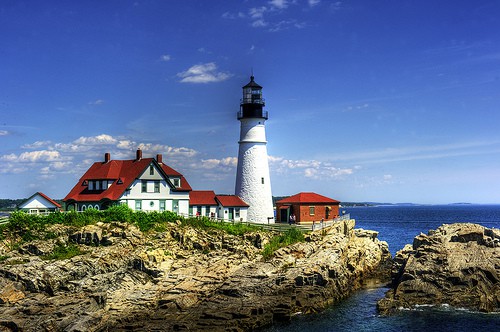 Photo by: Flickr/Randy Pertiet
More than five dozen lighthouses keep watch over Maine's rugged coastline. While not all are open to the public, many offer opportunities to experience life watching over vessels along the often unpredictable sea. Here are a select few that are not to be missed:
Monhegan Island: This lighthouse is accessible by a 90-minute ferry ride followed by a half-mile walk uphill. The view and the museum established in what was once the keeper's quarters are well worth the effort. The island is also known for its fishing and artist communities.
Portland Head Light: The oldest (built in 1791) and most photographed of the bunch, Portland Head Light stands 101 feet above the sea. Operated by the Coast Guard and therefore not open for tours, an adjacent museum allows visitors to inspect various lens used in lighthouses. There are trails and picnic areas to enjoy, it is also a prime spot for watching ships from all sorts of international locations enter Portland Harbor.
West Quoddy Head Light: Perched on the easternmost tip of the United States, this light house is often the first object in the country to be touched by the rising sun's rays. Famously painted in distinctive red and white stripes, this 49-foot tall structure is part of Quoddy Head State Park, which has some of Maine's best wildlife watching, including whale sightings!
Get a nice overview of America's Lighthouse and Lifesaving services by visiting the Maine Lighthouse Museum.
4. Explore Portland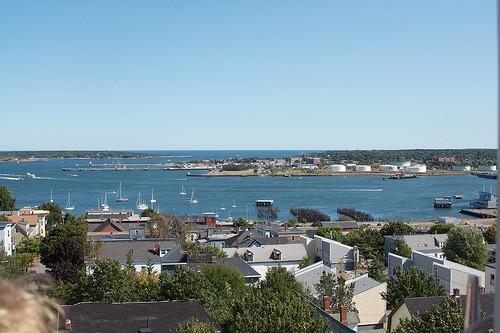 Photo by: Flickr/michaelwm25
Maine's largest city has lots of adventures in its borders. Home of the Double-A minor league affiliate of the Boston Red Sox, take in a Sea Dogs game with your little slugger. Get the lay of the land by ascending the Portland Observatory to take in a full 360 degree of Portland the harbor. Are your explorers more interested in the harbor? Tour the Spring Point Ledge Lighthouse, constructed in 1897, it is the only caisson-style lighthouse accessible by land. Hop the Mailboat of the Casco Bay Lines and ride the route traveled by the working boats carrying passengers, mail and freight to the islands of the Casco Bay. Get a different view of the bay from Maine's unique two-foot railroad by taking your little engineers on Maine's Narrow Gauge Railway. We're just scratching the surface of what Portland has to offer!
Check out more adventures to be had in Portland.
3. Hit the Beach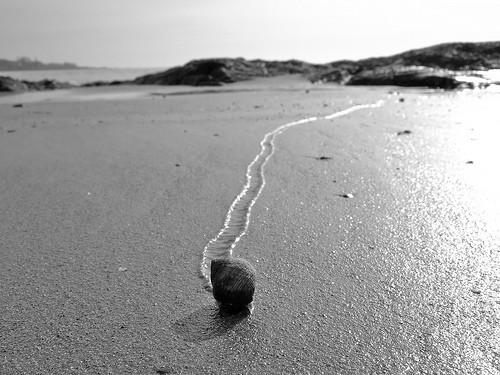 Photo by: Flickr/lowjumpingfrog
From soft sandy beaches and gentle surf to stones pounded smooth from Atlantic waves, Maine's coastline is dotted with a variety of beaches. If you're going to be around Kennebunkport or York, here are a few you may want to hit up.
Mother's Beach: The smallest of Kennebunkport's beaches, the sheltered cove of Mother's Beach is a popular spot for families with youngsters. Among the offerings that draw them there is a playground on the beach, on-duty lifeguards and its location, a short walk from the stores of Lower Village.
Goose Rocks Beach: Protected by a barrier reef offshore, the soft white sands of this beach make for a wonderful spot to spread out blankets, chairs, and umbrellas for a day of sun and swimming. We hear this is a great spot to go hunting for sand dollars too!
Twenty minutes down the coast is York, a beautiful stretch of coastline consisting of several villages: York Village, York Harbor, Cape Neddick and York Beach. Visitors to York Beach area enjoy fabulous views including that of the Nubble Lighthouse just offshore. A new playground, a pavilion for enjoying summer concerts, basketball courts and more are just a short walk from the sandy shores. The area also boasts a candy store that has become a beloved summer tradition. The Golden Rod has been churning out homemade saltwater taffy as well as a variety of other sweet treats for more than 115 years. Kids love watching the taffy makers stretch sweet treats in the big picture windows.
Need a break from the UV rays? Check out the Seashore Trolley Museum.
2. Head to the mountains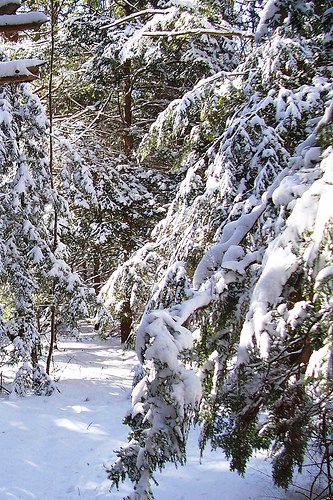 Photo by: Flickr/InAweofGod'sCreation
One of New England's top year-round destinations, Sugarloaf Mountain offers a slew of activities. During the winter, visitors head to the 1,000 acres of developed ski and snow terrain to snowshoe, ski, and snowboard. In the summer months, guided moose tours, zip lines, mountain biking, golfing, and hiking are among the adventures to be had. There's even an annual outdoor adventure camp for kids 4 to 13. Campers enjoy swimming, fly fishing instruction, competitive field and ball games, hiking, and mountain biking.
Look for the best hotel prices in Maine
Have you been to Sugarloaf? Share your scoop with us!
1. Enjoy the Scenery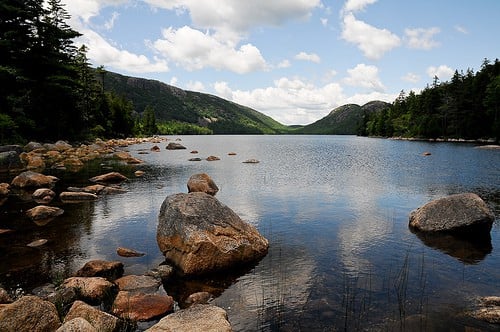 Photo by: Flickr/bumeister1
Visitors come to Acadia National Park to hike its granite peaks, bike its historic carriage roads, and play in the sand on one of its two ocean beaches. From late spring to fall, kids can earn a certificate and an embroidered badge by taking part in the Junior Ranger Program. Junior Ranger candidates just need to complete a set list of activities in order to take the pledge. Other kid-friendly fun includes ranger-narrated boat cruises where families can touch real sea life brought up from the ocean floor, searching for seals, porpoises, and birds, and exploring island life and maritime history. Acadia also has a nature center with hands-on exhibits where visitors learn more about how the park manages its plants and animals.
Find a place to set up camp in or around Acadia National Park.
Featured photo by: Shutterstock
What state do you want to visit next?
From coast to coast, we're determining the Top 10 Things to do with Kids in each state of our great nation. Head here to see what tops the list in your favorite state.