Idaho family vacations are epic! Our 43rd state has much more to offer families than its famous icon, the potato. Trekaroo knows that there are lots of fun things to do in Idaho with kids, especially outdoors.
Idaho boasts several natural wonders. Between the rivers, state parks, and national monuments, there are lots of amazing places to visit in Idaho. We take all the guessing out of planning you dream vacation in Idaho.
Check for the best prices on Family Friendly Hotels in for Idaho vacations.
Things to do in Idaho with Kids
1. Idaho Family Vacations: Slide, Swim, and Squeal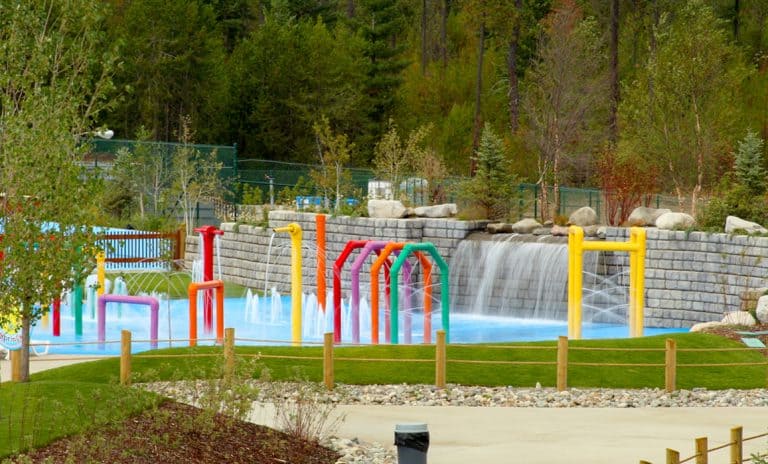 Silverwood Theme Park provides a range of outdoor options for any kind of family, which makes it one of the best places to visit in Idaho. With nine thrill rides, including SpinCycle, Silverwood is sure to fulfill the thrill seekers need for speed.
There are also 12 rides designed with the whole family in mind, as well as nine rides for those who prefer a gentler park experience or children under 48 inches.
In addition to the thrills on land, Silverwood Theme Park also is home to Boulder Beach Water Park. At Boulder Beach, families can allow older and braver kids (and parents) to travel down Ricochet Rapids or Avalanche Mountain, while the littler set plays at Toddler Springs.
Generally open from May-October, Silverwood Theme Park is a great addition to any Idaho family vacation.
More water parks around Idaho: Lava Hot Springs Olympic Swimming Complex & Water Park in Lava Hot Springs, Roaring Springs Water Park in Meridian, Triple Play Family Fun Park and Raptor Reef in Hayden.
2. Experience Nature Up Close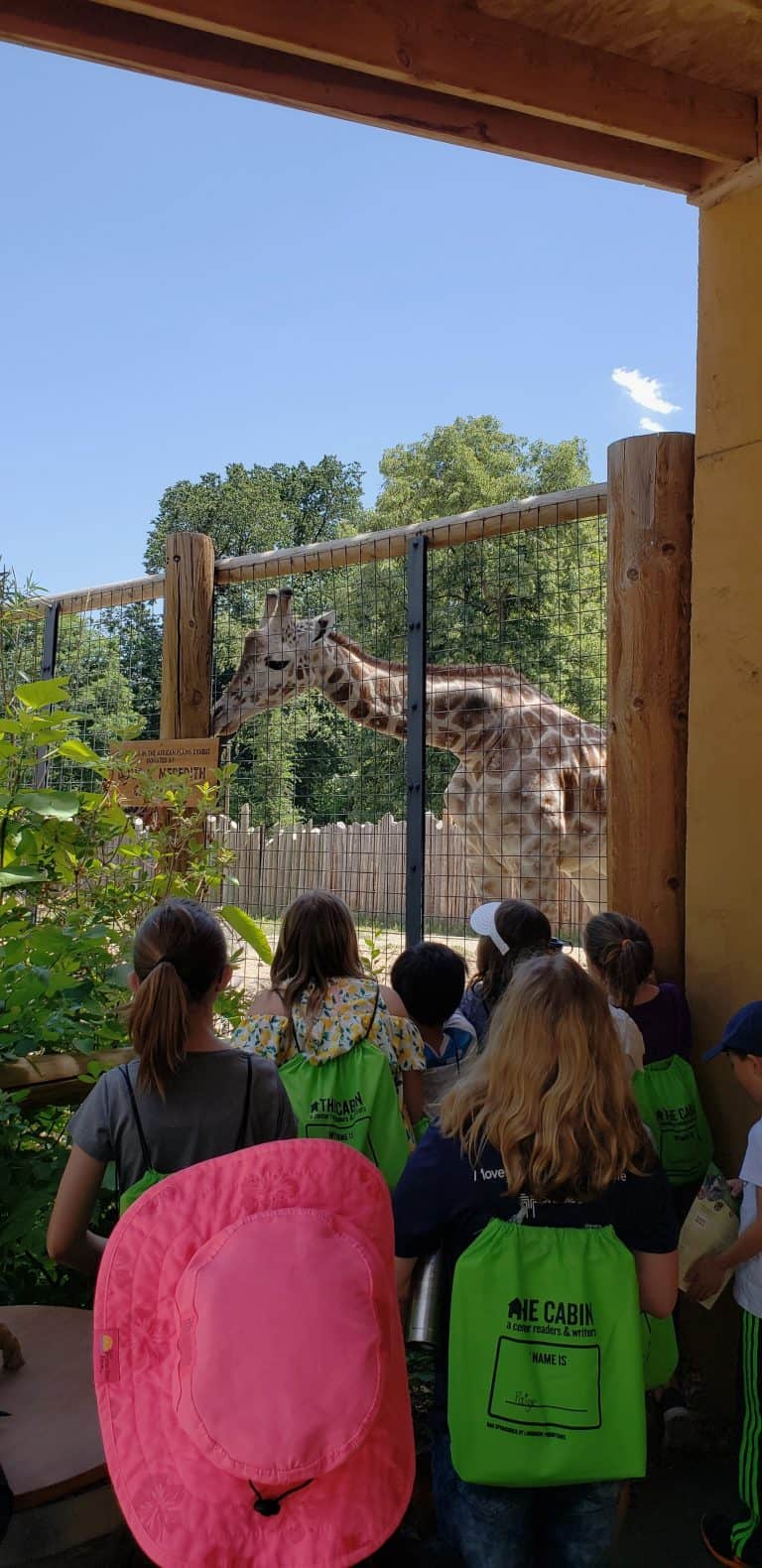 Idaho's largest zoo is Zoo Boise. Trekaroo families love the butterfly habitat, its location on the Boise Greenbelt, and that it is safe for little ones. Zoo Boise is open year round.
Over in Idaho Falls is Tautphaus Park Zoo. Located in the middle of Tautphaus Park, the beautiful grounds are as beckoning as the animals themselves. Tautphaus Park Zoo is open seasonally, so be sure to check before you go.
Trekaroo families are also enthusiastic about the Children's Zoo in Idaho Falls where little ones can pet and experience life as one of the animals.
Check out these kid-friendly day trips in and around Boise.
3. Have Fun Indoors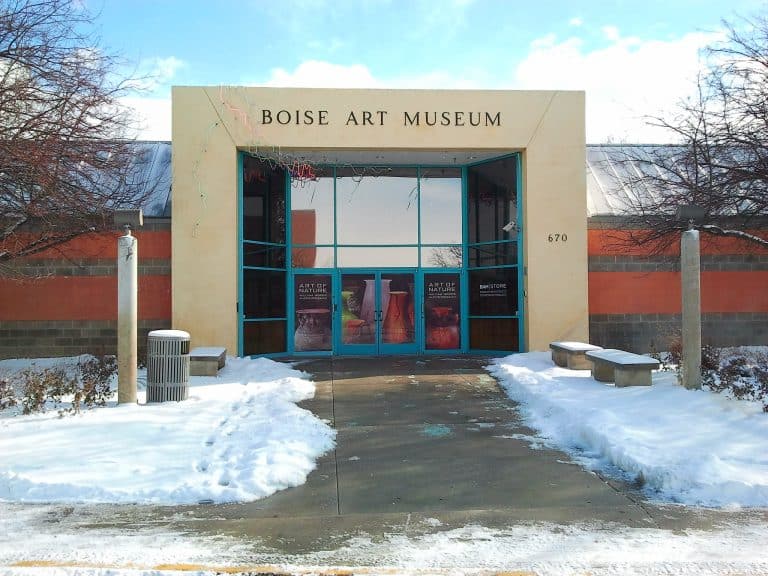 While enjoying fun things to do in Idaho, sometimes the weather (or life!) begs for an indoor day. With age appropriate hands-on activities for preschoolers on up, Discovery Center of Idaho in Boise is raved about by Trekaroo families. The idea that kids can learn while playing excites kids and parents alike.
Some of the not to be missed exhibits include: Freddy's Discovery Market for the littlest visitors and the Air Brake Chair for the older crew. Discovery Center of Idaho also offers Family Science Adventures where the whole family can work together to solve science projects.
Families love learning at one of the museums dedicated to some of Idaho's special residents and events. A visit to the Appaloosa Museum showcases Idaho's history with this majestic horse. This spot is one of the places to visit in Idaho that is free, although donations are encouraged. Boise Art Museum offers classes and workshops throughout the year.
4. Choo-choo for History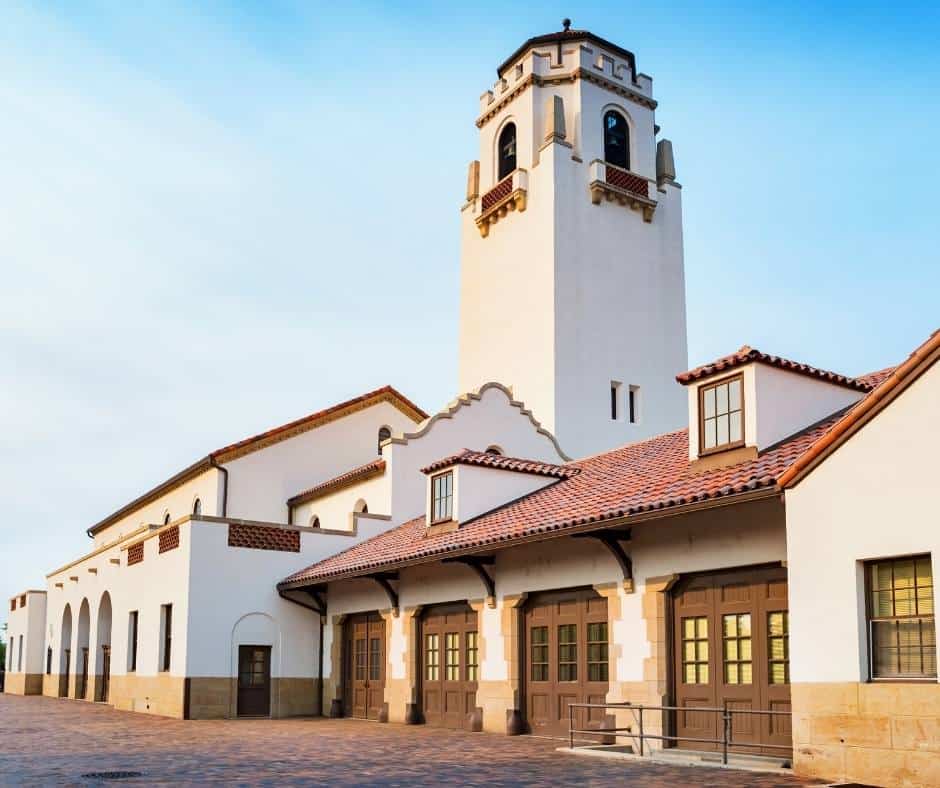 Add a bit of railway history to your list of best places to visit in Idaho. Since the mid-1800's, the railroads in this state have been used for freight transport and passenger travel.
For a historic visit, check out the Boise Depot along the Boise Greenbelt. Once the train terminal for Boise, it now serves as a historic site. The public can view the depot and ride up to the tower on Sundays and Mondays.
The Boise Depot is also one of the best vantage points to see the picturesque Platt Gardens and Boise. Trekaroo families enjoy being able to let kids explore the grounds and park setting.
Check out these fun day trips in and around Boise.
5. Feed Baby Bears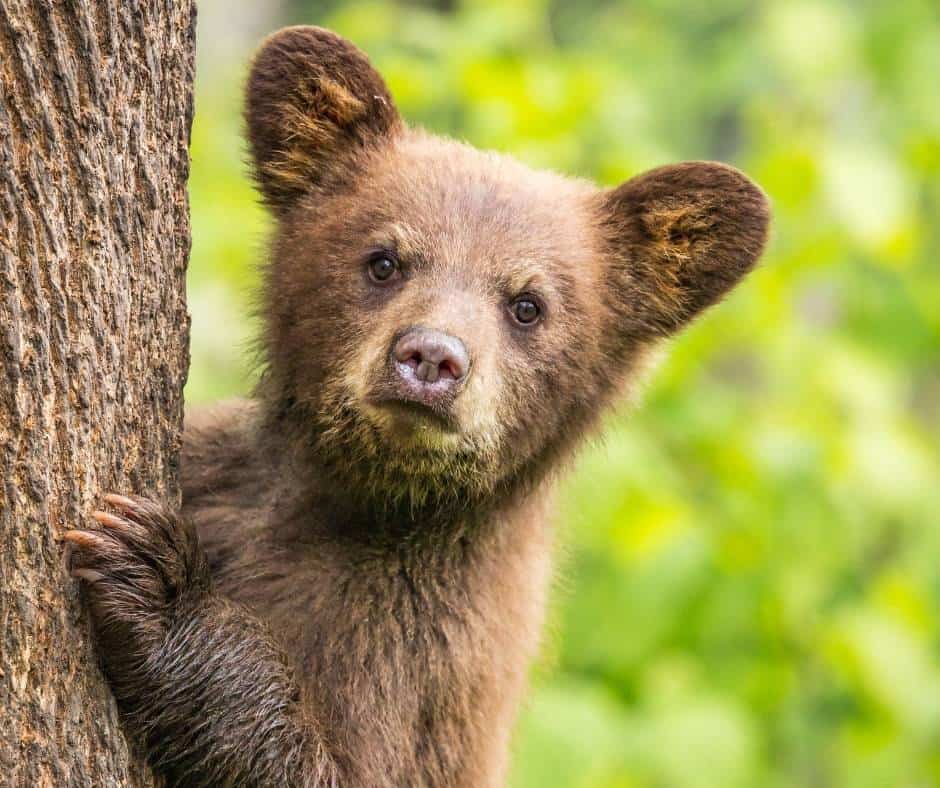 When we think of humans visiting animals, usually we think of exotic animals in a zoo, brought in for education, support, and protection of the animals. Idaho's zoos are a mix of just that with an added local flair with an additional place to encounter animals in a more unusual way.
Yellowstone Bear World in Rexburg is one of the best places to visit in Idaho. This spot is just outside of Yellowstone National Park which is on the Idaho/Wyoming border. It gets visitors up close and personal with the bears of the region in several different ways. With admission, you get access to drive the grounds in search of the bears. There is also a petting zoo and the park's amusement rides.
Yellowstone Bear World also has experiences that can be added onto the admission price. These include cub bottle feedings three times a day in which both children and adults can participate.
There are also tours with one of Bear World's curators to bring the public even closer to the adult animals of the area. Bear World is a seasonal activity, so please call ahead to make sure that you won't be disappointed.
Planning a trip to Yellowstone? Here is a a guide to the best campgrounds in Yellowstone and 5 family-friendly hikes in Yellowstone.
6. Find Fresh Air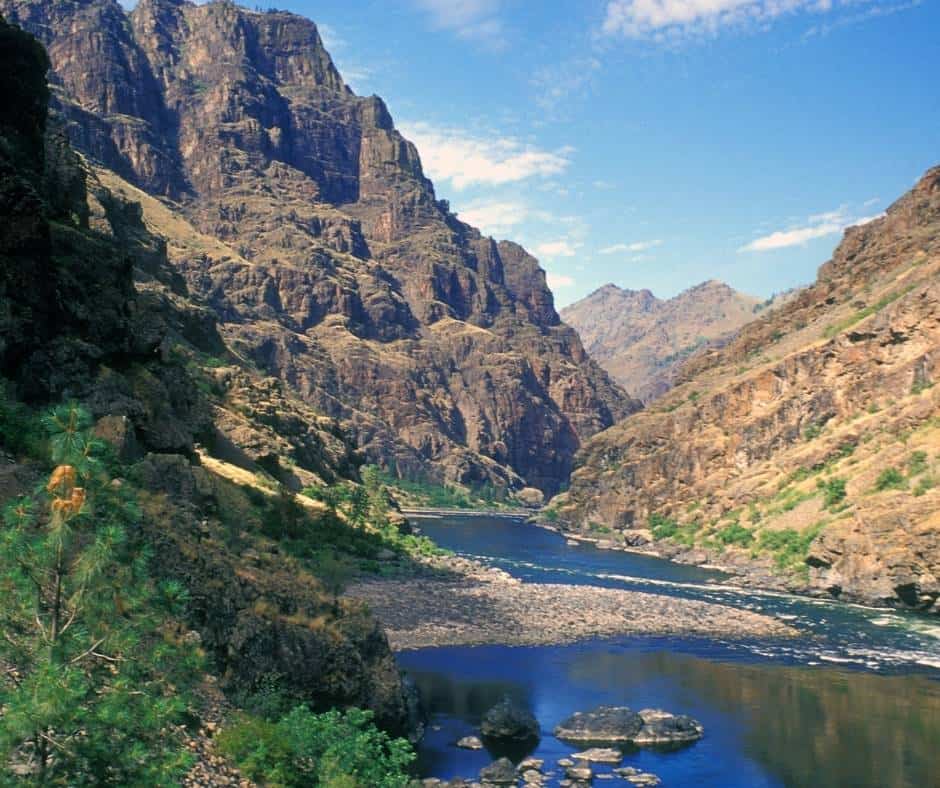 Idaho has so many large rivers and the people of Idaho have settled near them. In recent years both Boise and Idaho Falls have added greenbelts along the waterways so that visitors and residents alike can enjoy.
Boise Greenbelt is a 22-mile paved walkway used for all types of activity: walking, biking, inline skating, and commuting all along the banks of the Boise River.
The Boise Greenbelt is also fantastic for wildlife viewing, allowing families to get out into nature and have fun. Located alongside the greenbelt is the MK Nature Center complete with an interpretative center.
Meanwhile, the Idaho Falls Greenbelt is a six mile paved trail along both sides of the Snake River. The greenbelt takes visitors up to the 20-foot waterfall. The greenbelt also has access points along its path, allowing visitors to make their walk as far as that particular group is willing to go.
If you are looking for more adventure, head further up the Snake River to the Hells Canyon National Recreation Area, on the border of Idaho and Oregon. Hells Canyonn is the deepest in North America and the opportunities for outdoor recreation are vast.
Whitewater rafting, fishing, jet boat tours, and exploring the area's hiking trails are some of the most popular activities.
Thousand Springs State Park is known for its springs which flow out of the ground and over volcanic cliffs at Ritter Island. There are several units of this expansive park to explore including: Malad Gorge, Billingsley Creek, Crystal Springs, Kelton Trail, Earl M. Hardy Box Canyon Springs Nature Preserve, and Niagara Springs.
If you have fly fishing dreams, the Salmon River is where you want to be. Book a tour, put on those waders, and whip that lure. There are plenty of Steelhead salmon waiting to bite!
Here are 5 of our favorite Idaho State Parks.
7. Have Fun at the Sand Dunes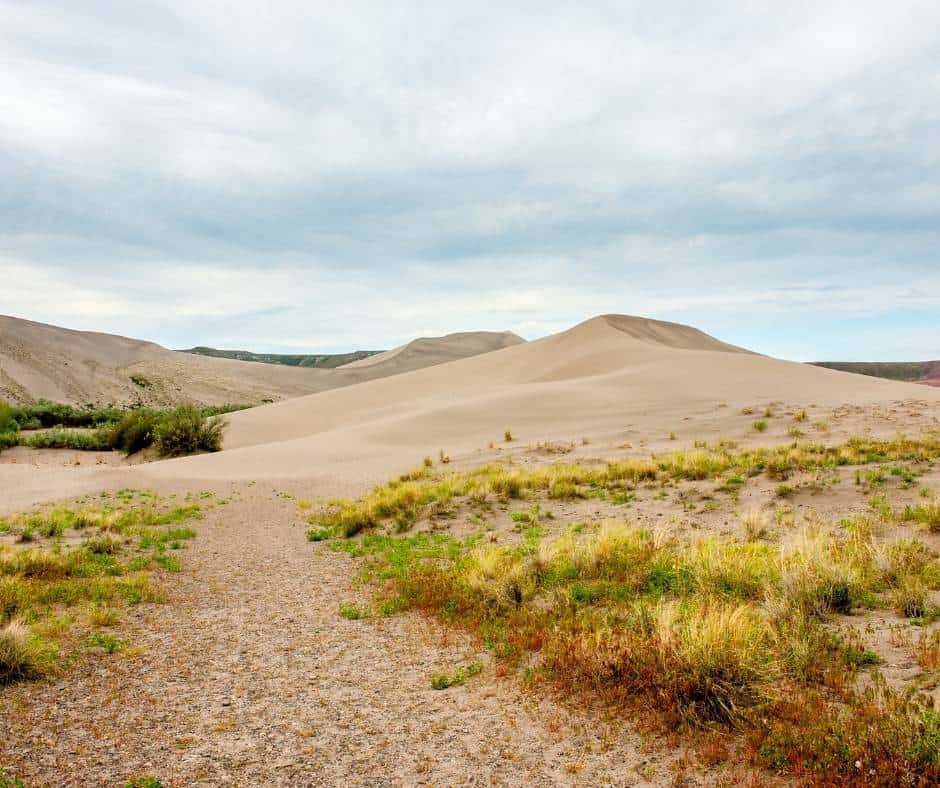 One of the most adventurous things to do in Idaho is located about 45 minutes from Boise. Playing on the gorgeous sand dunes of Bruneau Dunes State Park is a perfect way to wear out the kids. Approved for climbing, but not off-roading, this Idaho gem is beloved by families. Grown-ups love being able to let the kids run free up and down the dunes.
While it is known for the incredible dunes nowhere near coastal beaches, Bruneau Dunes State Park is also home to one of the only two public observatories, perfect for stargazing. Experience the dark sky and spot some constellations. As with any other desert location, please pay attention to the forecast and plan accordingly.
After getting all sandy, head over to Sandy Point Beach to wash off in the water.
8. Explore the Moon on Earth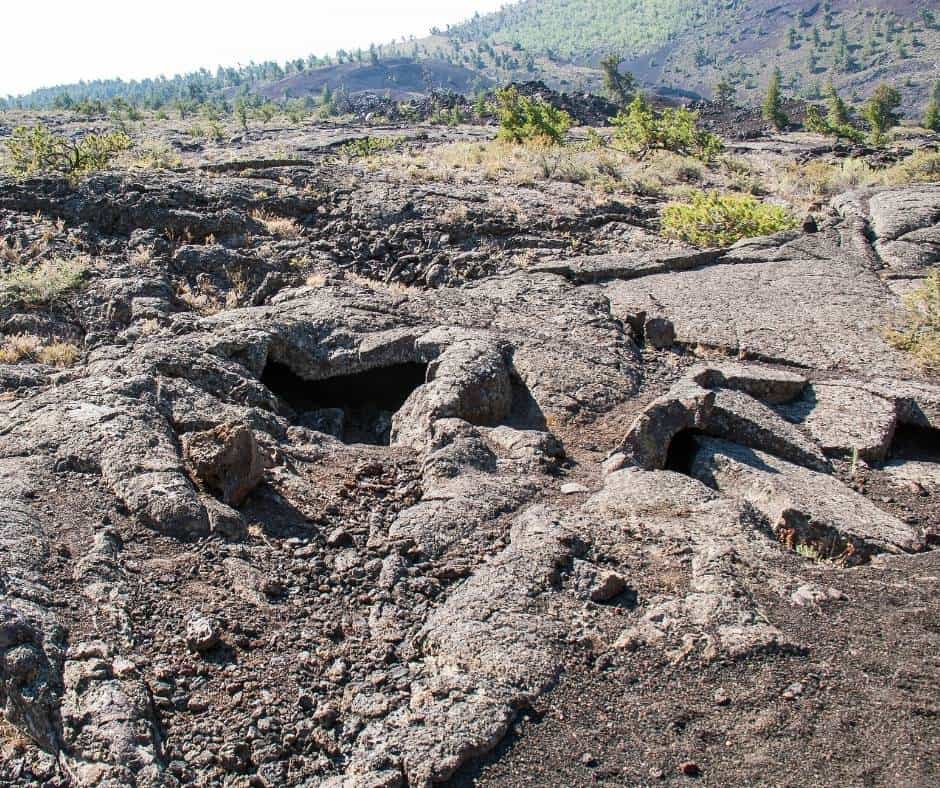 Want to pretend to walk on the moon? Check out this fun place to visit in Idaho! Craters of the Moon National Monument in Shoshone has miles of flattened lava fields.
Brimming with lava beds and underground caves, it was once visited by astronauts in order to get an idea of what to expect when visiting the moon.
The National Park Service has made many of the areas accessible, with paved trails good for both those with mobile limitations and strollers. Make the visit more interactive by getting children to participate in the Junior Ranger program. There is sparse shade, so please plan accordingly.
9. Visit Shoshone Falls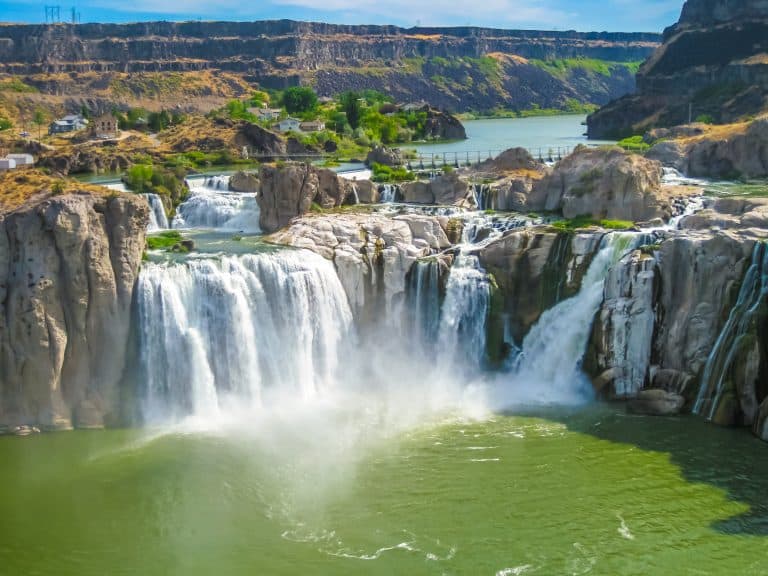 Shoshone Falls Park, outside of Twin Falls, is another of Idaho's surprising natural wonders. At 212 feet high and 900 feet wide, Shoshone Falls is actually a higher waterfall than Niagara Falls in New York! In fact, some call it the Niagara Falls of the west.
Its flow is a seasonal event nowadays due to irrigation needs in the farming community as the year progresses. Expect larger flows in the spring and early summer. Trekaroo families love the hiking trails in the area, as well as the proximity of picnic areas, and a boat dock into the river. It's a must see in Idaho!
Find pllaces to stay in Twin Falls!
10. Take a Bike Ride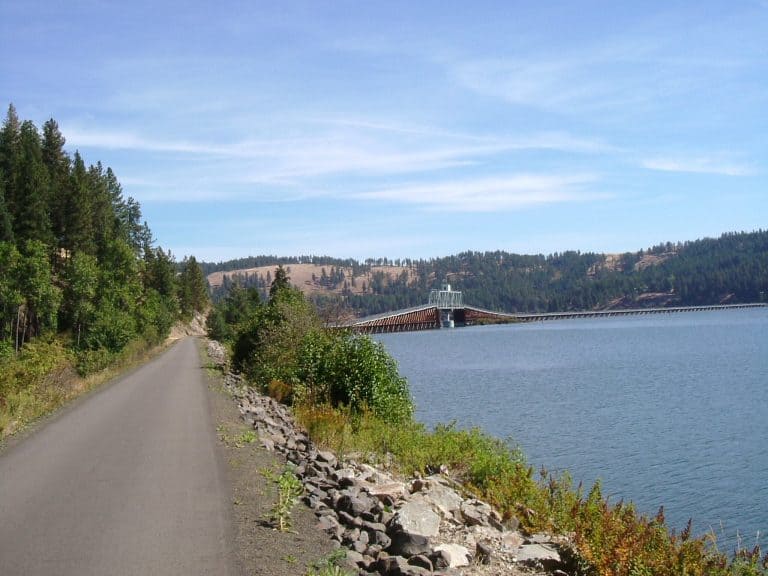 Visitors and residents flock outside to experience Idaho's nature as up-close as possible. This push for more outdoor adventures and miles of unused railroad tracks from Idaho's silver rush led to an innovative solution- bike trails! The result was the establishment of several long and stunningly scenic bike trails created out of the old track lines throughout the state.
The Trail of the Coeur d'Alenes has 71 miles of paved asphalt trail suitable for biking, walking, and rolling through the mountains along Silver Valley. The trail is open year-round.Within the North Idaho Centennial Trail, a 24 mile multi-purpose trail, is the 5.7 mile Couer d'Alenes Parkway that takes travelers along the north shore of Lake Coeur d' Alene.
For those looking for more adventurous things to do in Idaho, the Hiawatha Trail is a great option. It's a 15-mile, one-way packed gravel trail in Northern Idaho. Perfect for hybrid riding and mountain biking, the trail moves through 8 tunnels and 9 trestles, making it a varied and interesting ride.
The Hiawatha Trail has bike rentals available at the trail head, and a shuttle is available at the end if a 30-mile round trip trek is a little much for your crew. This is a seasonal activity, usually opening in late May. Trekaroo families enjoy the views and the availability of restrooms. They also recommend adding a bright bike light for the tunnels.
Lead image by: Bigstock/bennymarty
Find things to do with kids near you!
From coast to coast, we're determining the Top 10 Things to do with Kids in each state of our great nation.