Disneyland Photo Scavenger Hunt: Answer #19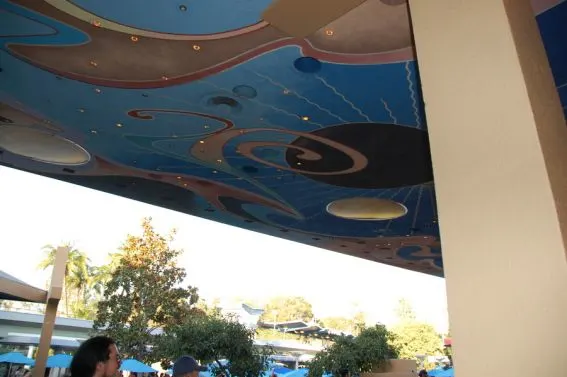 The ceiling itself of Tomorrowland Terrace, located across from Finding Nemo Submarines, evokes the exploration spirit of this futuristic land. Don't miss the Jedi Training Academy; you can watch in the shade from this covered terrace.
Click next to move on to photo clue 20 of 24.