Disneyland Photo Scavenger Hunt: Answer #16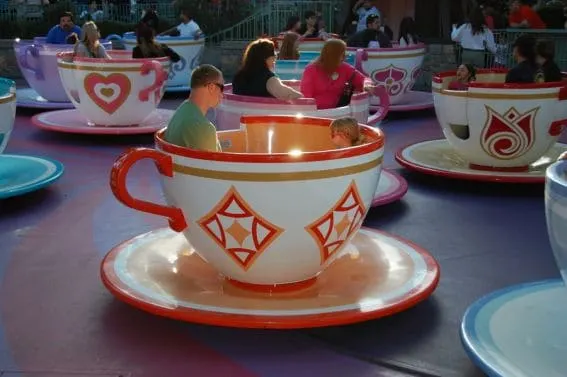 The Mad Tea Party, one of the original 1955 rides, boasts a golden painted teacup, in honor of the 50th anniversary of the park in 2005.
Click next to move on to photo clue 17 of 24. You are 2/3 of the way done. Keep up the good work.