Disneyland Photo Scavenger Hunt: Answer #17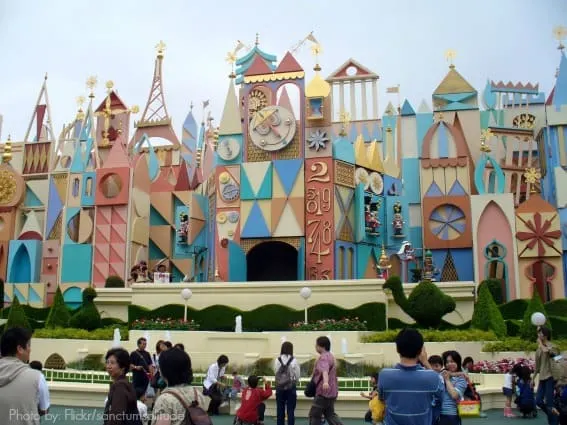 The giant clock on "it's a small world" opens up and rings every fifteen minutes while the park is open; coincidentally, the ride itself takes 15 minutes to meander through. Originally made for the 1964 World's Fair in New York, the ride was subsequently installed at Disneyland park with some modifications.
Click next to move on to photo clue 18 of 24.