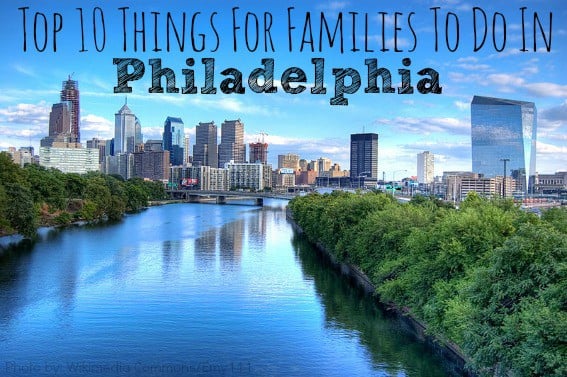 The city of Philadelphia is one of the most visited cities in the country. Well known for its historic sites, the City of Brotherly Love once served as this country's capital, and since then has continued to offer up plenty of great places to visit, discover, learn, be entertained, and make memories. Here are our recommendations for the top 10 things for families to do in Philadelphia, along with super tips on spots to dine, stay, and day trip.
Look for current hotel deals in Philadelphia
10. Penn's Landing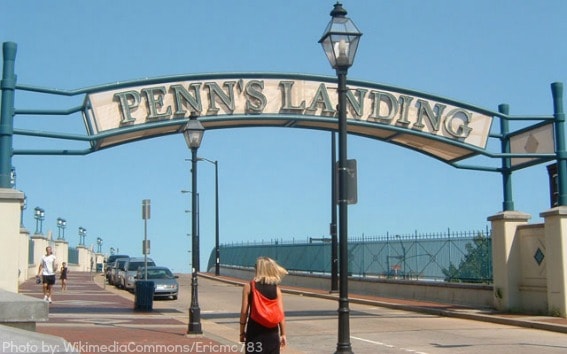 Located just a short stroll from the historical sites of the city, Penn's Landing is host to a variety of family-friendly events and activities year-round. In addition, it provides visitors with a great vantage point to capture pictures of Philadelphia's skyline, the Benjamin Franklin Bridge, as well as the Delaware River.
9. Art Museum and Rocky Statue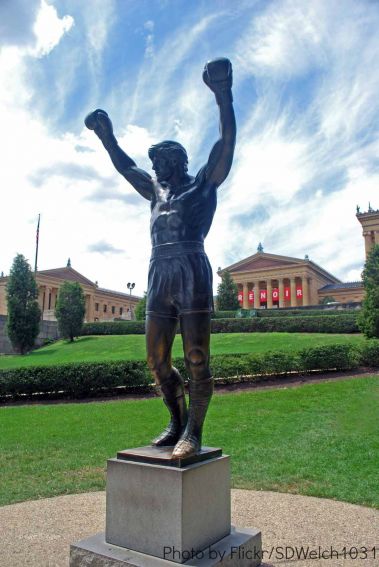 For many people, coming to Philadelphia means running up the steps of the art museum like Rocky Balboa did in the movie bearing his name. At the base of the steps to this fabulous museum stands the statue, a perfect place to get your picture taken. At the top of the steps is not only the entrance to the museum, but also a wonderful view of the city – both worth your time to enjoy!
8. Eastern State Penitentiary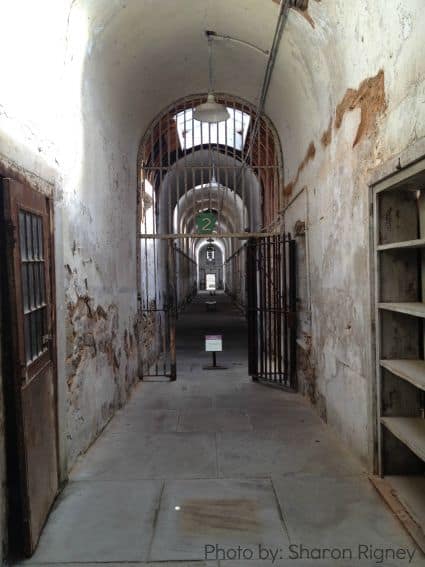 Eastern State is a former prison, the first true "penitentiary" designed to evoke penitence, or regret in the hearts of criminals. It stands a ruin now, beautiful in its decay. This penitentiary was once home to some of the most notorious criminals in our country's history, including Al Capone and Willie Sutton. Their cells are now vacant, haunting, and open for viewing.
7. Mutter Museum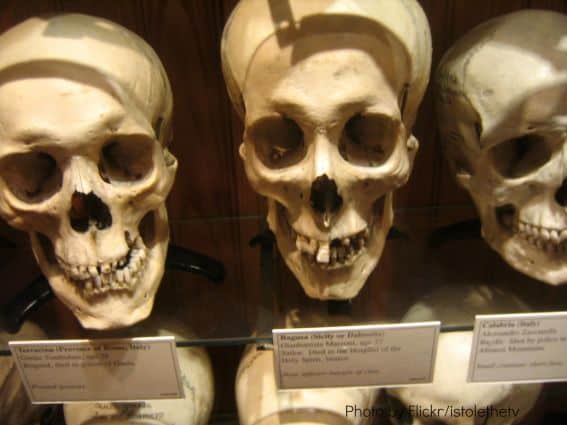 One of the most unique places of its kind, the Mutter Museum offers older kids and adults a peek into the bizarre word of medicine. The first museum of medical history, it contains a collection of medical oddities, strange specimens, antique medical instruments and equipment, and more. It's truly a one-of-a-kind place.
6. Reading Terminal Market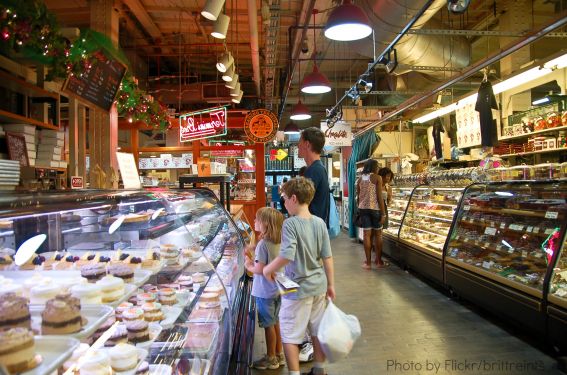 Foodies will be in heaven visiting this historic farmers market. Here you'll be able to sample food and goods from all over the region, including bakery items, seafood, meats, poultry, produce, flowers, and ethnic choices. There are also a variety of restaurants here as well. Treat your family to the incredibly delicious sights, sounds, scents, and tastes this market has to offer!
Check for hotel availability in Philadelphia
5. Please Touch Museum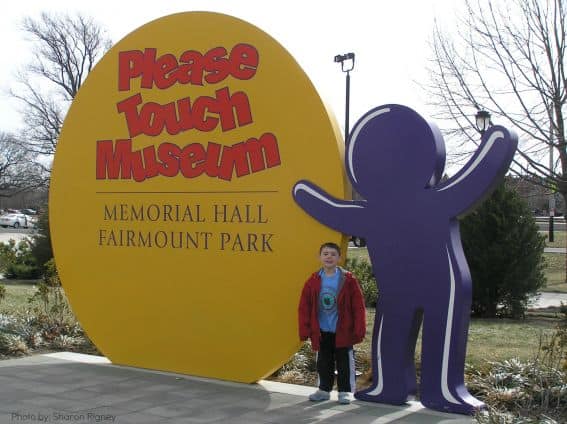 Younger kiddos love the hands-on experiences available at the fun Please Touch Museum. Here, they encourage children to touch, feel, try, push, pull, splash, poke, prod, and play with all kinds of displays. There is room to try things on, climb, slide, shop, and pretend. For an experience that really get kids involved, you'll want to make the Please Touch Museum a stop on your trip!
Please Touch made our Top 10 Children's Museums across the US. Explore more!
4. The Franklin Institute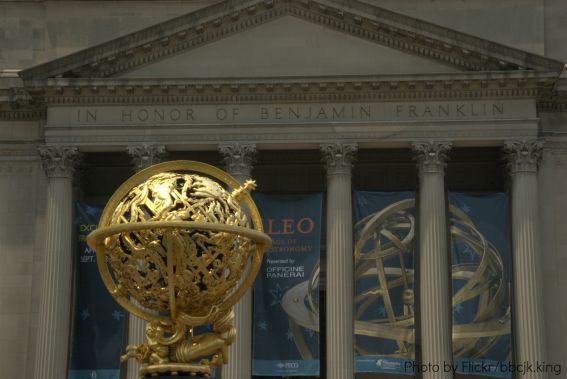 Come explore science like you've never seen it. The Franklin Institute, dating back to 1824, provides visitors of all ages with hands-on science experiences that are truly mind-blowing. Perhaps that's why it is Pennsylvania's most visited museum. Complete with a planetarium and an IMAX theater, the Franklin Institute also houses the Benjamin Franklin National Museum, complete with a 20-foot marble replica of the famous Philadelphia Founding Father. Not to miss: the giant walk-through heart!
The Franklin Institute made our Top 10 Ranked Science & Tech Museums across the US. Explore more!
3. Fairmount Park/Smith Playground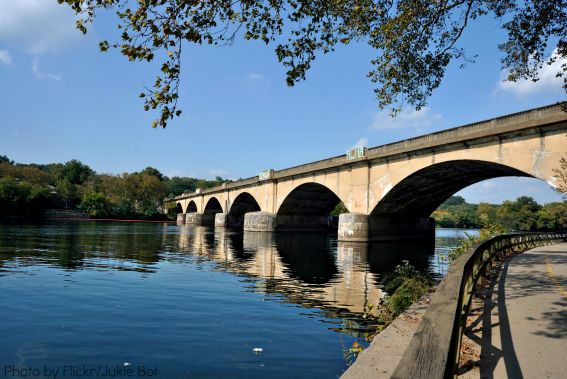 Visiting a city shouldn't be all about buildings and crowded streets. Philadelphia has one of the largest tracts of open green-space in the country, offering kids great places to play. Don't miss Smith Memorial Playground, as well as a super site to experience animals – The Philadelphia Zoo, America's oldest. Kelly Drive and the Forbidden Trail are also wonderful places to walk, bike, hike, jog or just take in the beautiful scenery.
2. National Constitution Center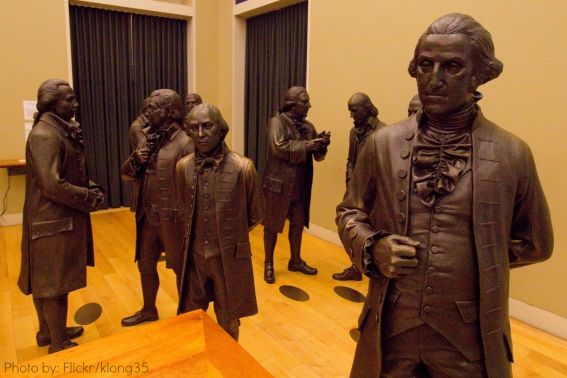 Explore the importance and significance of this incredible and influential document through hands-on exhibits, displays and artifacts at the National Constitution Center. Not to miss is the incredible "Freedom Rising," multimedia production which takes place on a 360-degree screen accompanied by a live actor in the Kimmel Theater. It's awe-inspiring!
1. Independence National Historical Park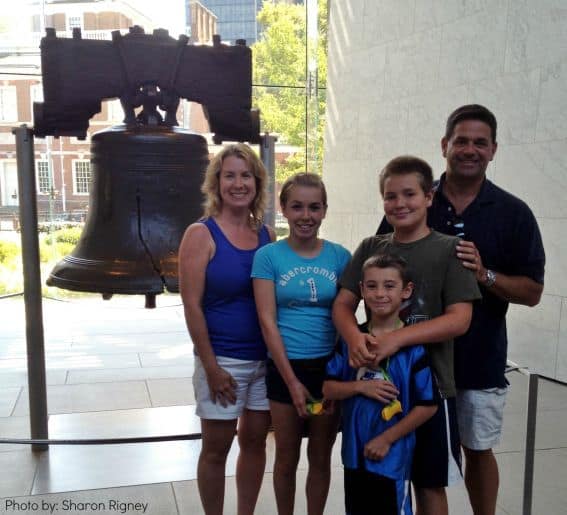 A trip to Philly wouldn't be complete without stepping back in time to experience the place where it all began. Independence National Historical Park is often referred to as America's most historic square mile. See where the Declaration of Independence and the Constitution were signed, visit Benjamin Franklin's Grave, check out the famed Liberty Bell, Congress Hall and many more neighboring historical sites that make history real for your kids!
Look for the best hotel prices in Philadelphia
Must Eats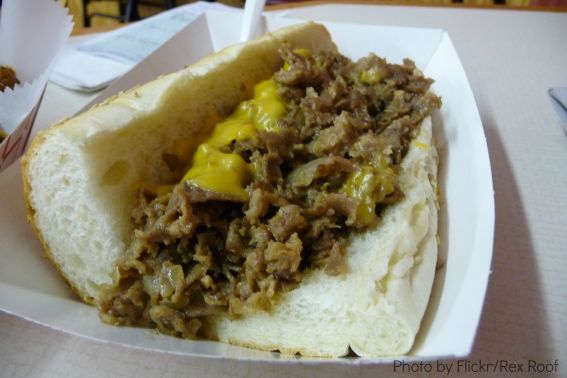 Of course, Philadelphia is made up of more than just great places to see. This city is also known for its food: soft pretzels, water ice, and of course cheesesteaks! Be sure to visit Pat's or Geno's in South Philly for a sampling, or venture over to South Street for a steak at Jim's! Reading Terminal Market is also a must-see for foodies! Have fun deciding what to try first!
Stay Here
Here are several great, family-friendly hotels located near amazing Philadelphia sites:
Omni Hotel at Independence Park
With 150 non-smoking guest rooms and suites, the Omni offers families luxury and style, all within walking distance of some of Philadelphia's most historic sites. It is also just 10 minutes from Philadelphia International airport, meaning you're able to land and relax in no time at all!
Hotel Monaco
This boutique hotel is housed in the historic Lafayette Building, which dates from 1907. It has 11-stories and is steps from Independence Hall, the Liberty Bell, the Constitution Center and many more of Philadelphia's iconic attractions. Staff here really go the extra mile to make sure your family is comfortable and happy. You'll love the views and the comfortable convenience.
Loews Philadelphia
As the first totally air-conditioned building in America, Loews knows something about comfort. The building they are located in (the former PSFS bank building) was also the first international-style skyscraper. Contemporary decor and fine hospitality set the scene for a fabulous luxury stay just minutes from public transportation, terrific restaurants, and spectacular sites perfect for the whole family.
Read reviews of kid friendly Philadelphia lodging on Trekaroo.
Must Do Day Trips
Looking to get out of the city for an interesting day trip? Here are our recommendations for things to see outside of Philly:

Longwood Gardens
As one of the premier botanical gardens in the country, Longwood Gardens offers visitors a spectacular horticultural wonderland, with 20 indoor gardens, 20 outdoor gardens, 11,000 varies of plants and trees, fountains, children's programs, special events, and more. Located just 45 minutes from Philadelphia, it's an easy day trip offering unparalleled beauty that's perfect for all ages to experience.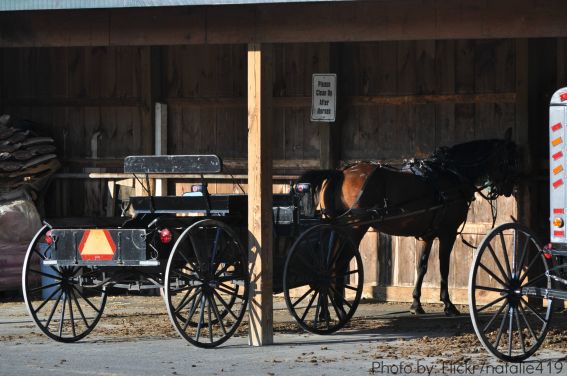 Lancaster
For a scenic change-of-pace, head west out towards Lancaster along one of Pennsylvania's most beautiful driving routes. Lancaster is about an hour and a half from the city, but can be worlds away with its Amish influence, antiques, Pennsylvania Dutch food, rolling green hills and multitudes of farmland. From shopping to dining, amusement parks, historical sites, factory tours, railroads, covered bridges, farmers' markets and more, Lancaster is a wonderful escape into the nostalgic countryside.
For additional information on things to do, check out Pennsylvania Dutch Country With Kids.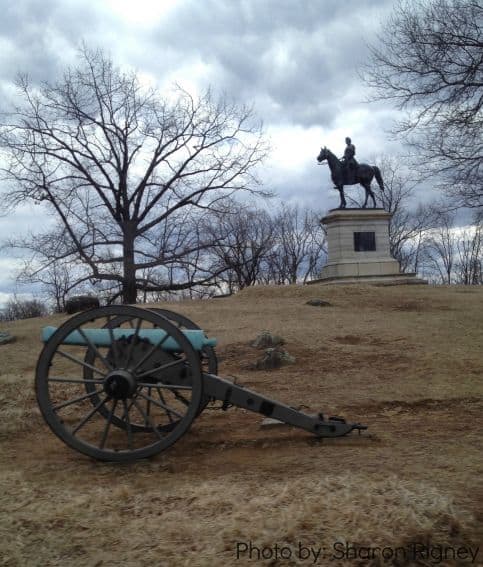 Gettysburg
One of the largest, most important, and pivotal battles of the Civil War was fought here. You can walk the battlefield, visit the historic train station, and tour homes such as the David Wills House and the Jennie Wade House. A little more than 2 hours from Philadelphia, Gettysburg is an incredible opportunity to bring the Civil War experience to life for your whole family. Enjoy the scenery of the area, and eat at the Dobbin House to cap off a great day in the countryside.
Read more about exploring Gettysburg with Kids.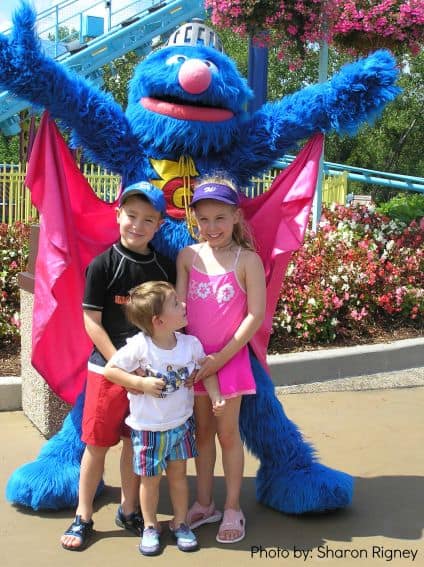 Bucks County
Less than an hour from Center City, Bucks County offers visitors a bucolic, scenic escape. You'll find historic sites, fascinating museums, shopping, outdoor activities galore, and wonderful places to eat and stay. Check out Doylestown and New Hope for small town intrigue and super sites. Visit Sesame Place or Kids' Castle, make a stop at Peddler's Village, Peace Valley Nature Center, or Ringing Rocks Park for a day of fun and entertainment!
Ready for more fun? Check out the top things for families to do in Pennsylvania.
Where do you want to visit next?
From coast to coast, we're determining the Top 10 Things to do with Kids in each state (and now big cities!) of our great nation. Head here to see what tops the list in your favorite state.