Let's be honest, the last couple of years have been hard on all of us, and most of us are in need of a relxaing vacation. Maybe you're stressed, maybe you have a hard time falling asleep at night, maybe you just need a break. Vacations can help!
Vacations are meant to be relaxing, to help you recharge. So, if you're looking for a relaxing vacation destination, we've got you covered. We found 10 of the most relaxing vacation destinations – some you may have heard of, some maybe not – that you will be sure to enjoy, but most of all will let you destress, sleep better, RELAX, and recharge..
From mountain towns, to tropical paradise, here are 10 spots that will help you destress.
10 Totally Relaxing Vacation Destinations
1. Hanalei Bay, Kaui
If you're looking for a great tropical vacation away from the masses and the crowds you might want to consider the most remote side of the least populated major Hawaiian island, and take a relaxing vacation on the north side of Kauai.
Kauai's north shore is where you will find one of the most beautiful and relaxing places on earth, Hanalei Bay. Hanalei Bay is a beautiful beach on the lush side of Kaui where the water is warm, the turtles swim freely, and rainbows are abundant. It's truly like something out of a movie. Hanalei Town is hugged by misty green mountains, plunging waterfalls, fields of taro, and a picture-perfect bay.
In the nearby town of Princeville, there's world class golf, great hiking, top notch water sports, and of course great beaches (like Anini Beach which is perfect for snorkeling). Everything you need to relax.
Where to Stay: Hanalei Colony Resort will you to stay oceanfront and away from it all.
Discover our favorite things to do in Kauai with kids.
Capture incredible memories of your Hawaiian family vacation with Flytographer. Flytographer has a network of incredible professional photographers ready to come to you and help your family create the ultimate souvenir of your special trip. Trekaroo is proud to be a Flytographer customer and affiliate.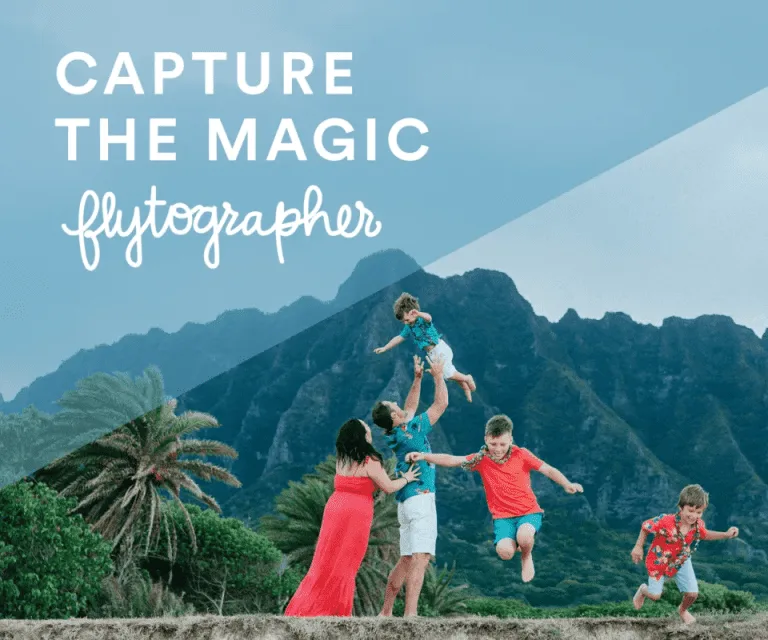 2. Jackson Hole, Wyoming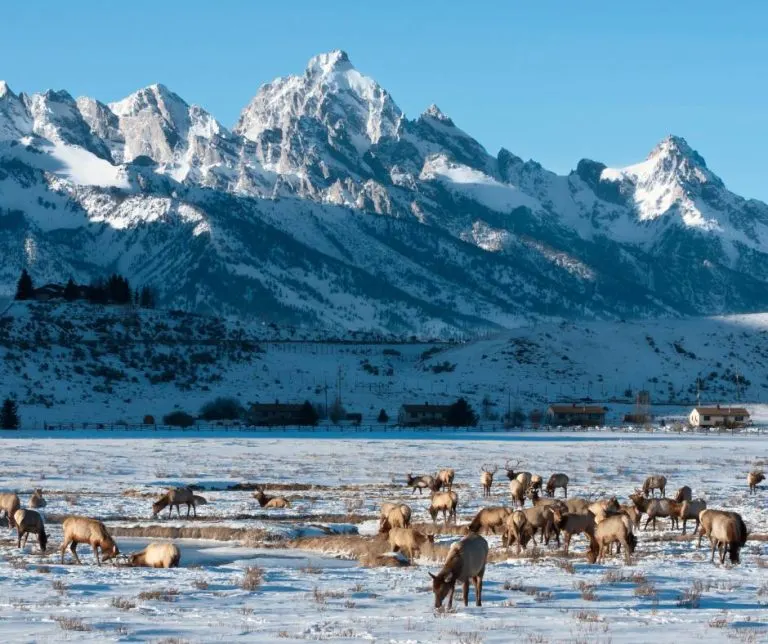 Jackson Hole is the opposite of Hanalei Bay in terms of location, but for those seeking a relaxing retreat in the mountains, it might be just what you're looking for. Jackson Hole has turned from a rough, western town into a world-class destination with some of the best skiing and fly-fishing in the country, award-winning dining, and some of the best hotel names in the world.
It's a place more and more millionaires are calling home because it's the perfect mix of outdoor adventure with first-class ammenities. Take a sleigh ride through an elk sanctuary, enjoy an apres ski drinks by the fire, or get a massage in a luxury hotel like the Amangani.
If you visit in the summer, you will want to head into Grand Teton National Park to enjoy a guided wildlife safari where you can expect to see moose, bears, bison, and elk. There even hikes which will take you to magical places like Inspiration Point where you can sit on a boulder high above Jenny Lake and relax as you take in the incredible scenery.
Where to Stay: Families love Cowboy Village Resort where they can stay in individual cabins in the forest but still be close to all the restaurants and shops in town.
Read our full guide to visiting Grand Teton National Park.
2. Cotswalds, England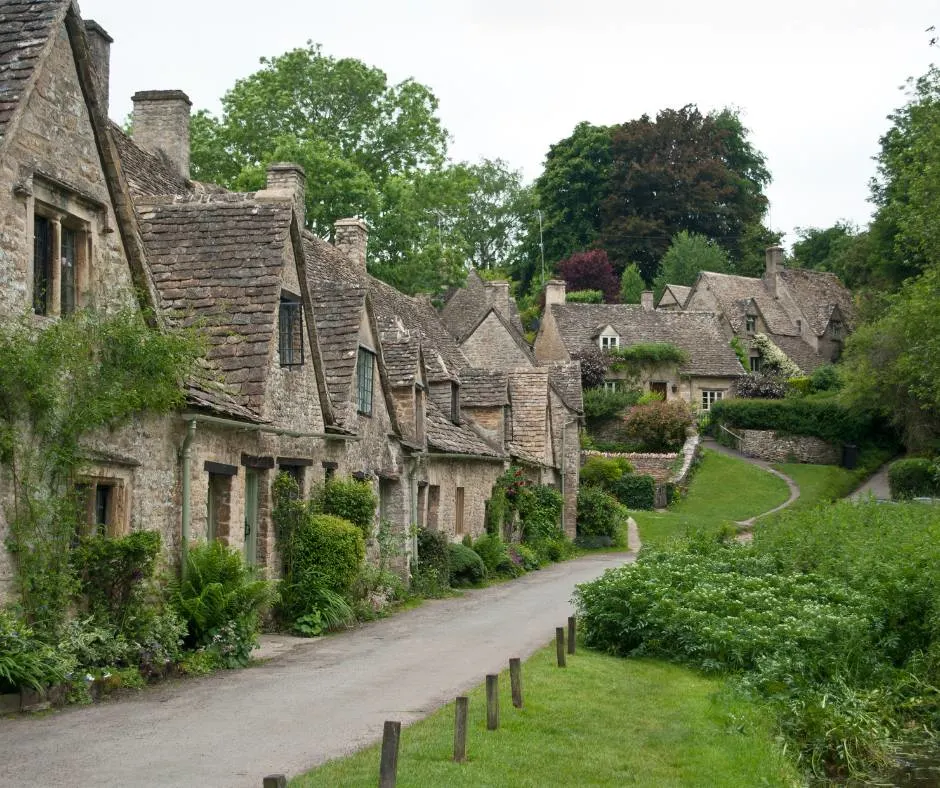 If you're looking for a relaxing European vacation, there aren't many places that are more charming or slower paced than the Cotswolds. With their quaint towns, rolling hills, meadows, and farmland, they are something right out of a fairytale.
But what makes this destination extra nice are the walking paths. There are over 100 miles of walking paths that wind through the Cotswolds from town to town, and you can actually sign up for trips where you walk from one town to the next, and the company you signed up for will haul your luggage from one town to the next for you, allowing you to enjoy the walks from village to village, soaking up the scenery and imaging what life must have been like hundreds of years ago.
Where to Stay: We suggest staying in a charming VRBO cottage to fully immerse yourself in this quaint region.
4. The Blue Lagoon, Iceland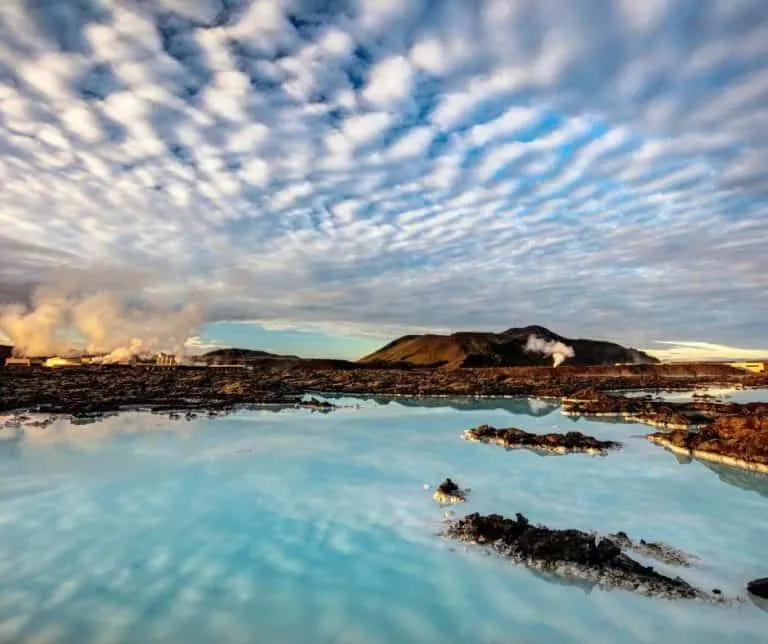 The Blue Lagoon in Iceland is iconic. Its bright blue, steaming waters that are heated by geothermal forces is surely one of the natural wonders of the world. And while you bathe in the mineral rich volcanic waters of Iceland you can enjoy a mud mask on your face from the mud bar, hop in the steam rooms, or relax in the water while enjoying a water massage.
If you visit in the winter, you will have the chance to experience brilliant Northern Lights. In the summer you can chase waterfalls, hike glaciers, and ride Icelandic horses. The scenery in Iceland is hard to beat!
Where to Stay: The Retreat at Blue Lagoon offers world-class service and spa treatments.
5. Island of Nevis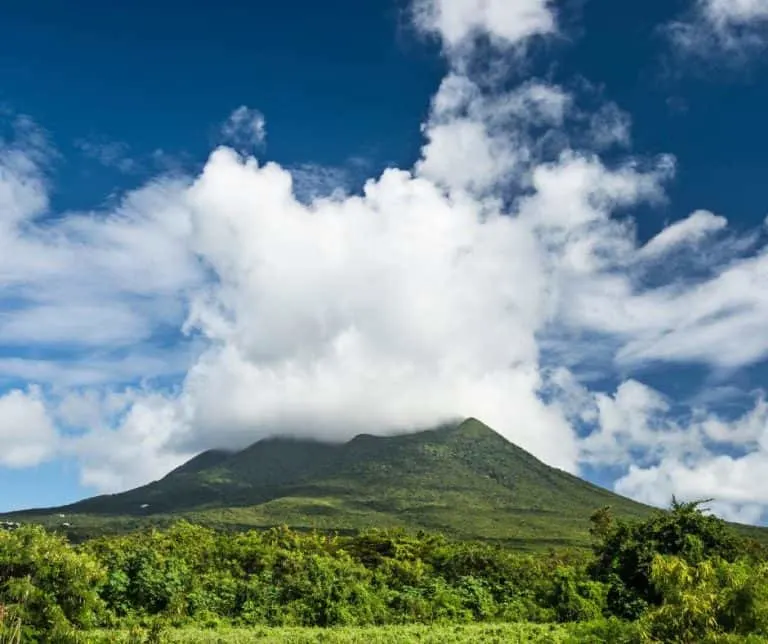 Nevis is a small Caribbean island nestled in the Lesser Antilles, and is part of the small island nation of St. Kitts & Nevis. It's a beautiful Caribbean hideaway that most tourists don't know about.
It's basically a giant volcano that is sticking out of the ocean, covered in green vegetation. It was a favorite destination of Princess Diana, and is where many celebrities will go to really get away and relax.
The people of the island are infectiously nice, always wearing big smiles. They're just happy people. It is also the birthplace of Alexander Hamilton and was once a giant sugar cane exporter. Today you can visit the centuries old plantations and enjoy nice cocktails by the pool, as many have been transformed into nice hotels.
Where to Stay: The Montpelier Plantation and Beach is set in a 60-acre former sugar plantation at the foot of Nevis Peak. Guests love the private beach and Old Caribbean vibe.
6. Almafi Coast, Italy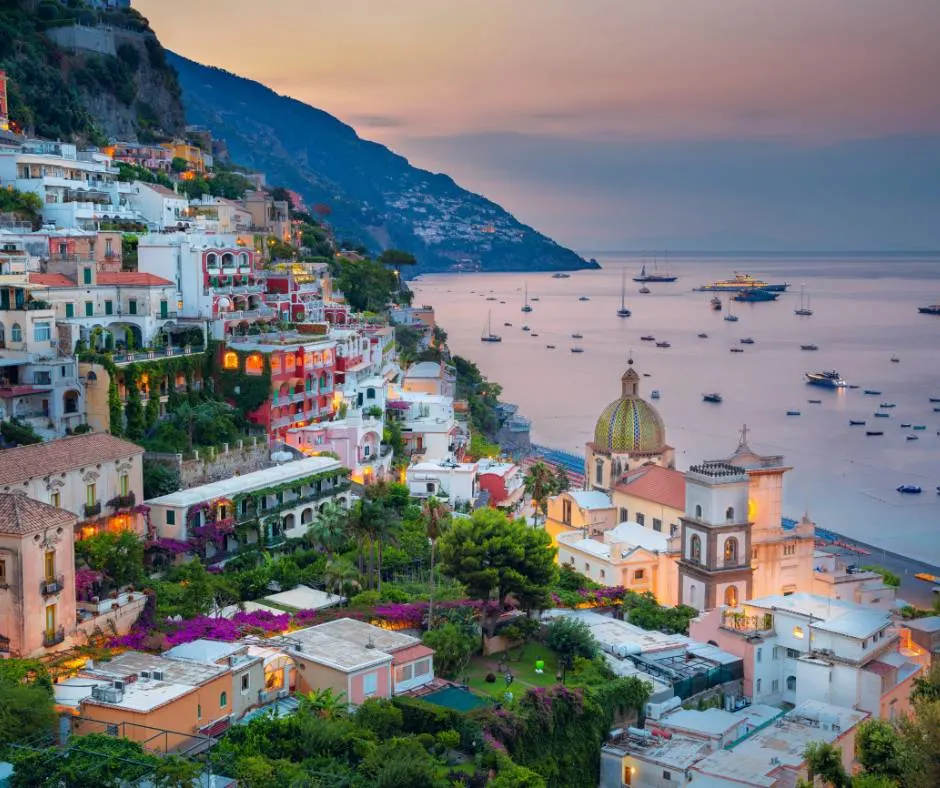 The Almalfi Coast needs no introduction. It is easily one of the most beautiful, laid back places on the planet, bordering the warm, crystal clear waters of the Tyrrhenian sea.
Enjoy traveling from seaside town to seaside town – like Positano – stay at a luxury seaside resort, spend the day lounging at a beach club sipping an Aperol Spritz, enjoy the abundance of fresh, delicious seafood, or rent a boat with a captain and enjoy putting around from beach to beach. It's a place that doesn't seem real, that you crave to go back to once you leave.
Where to stay: Immerse yourself in local culture by staying in a VRBO villa overlooking the sea.
7. La Paz, Mexico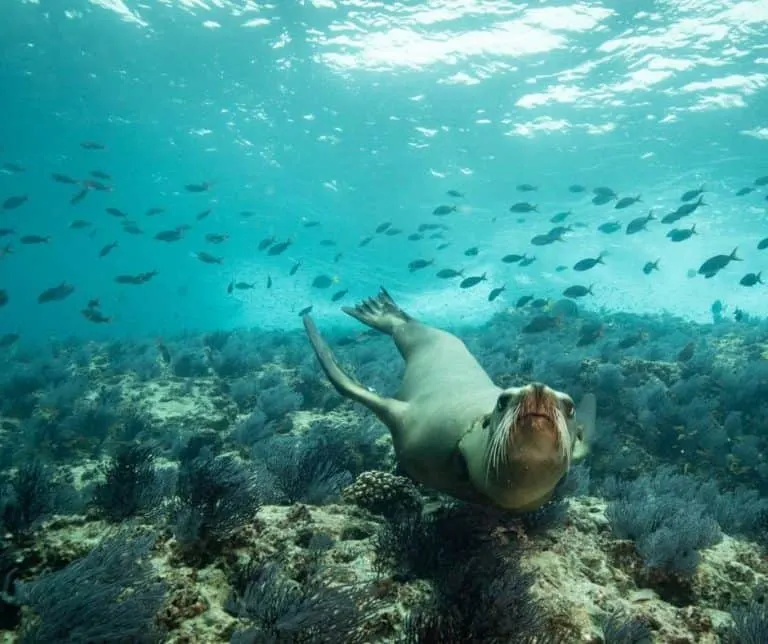 La Paz is set on the Sea of Cortez in Baja, and it has much more of a relaxed local vibe than so many of the more heavily touristed areas of Baja like Ensenada and Cabo.
As you walk along the malecon (boardwalk) of La Paz having just enjoyed a plate of fresh fish tacos, the warm air blows over the Sea of Cortez and you feel a world away.
The water of the Sea of Cortez are calm, warm, and filled with life. The Los Islotes sea lions live in the Espiritu Santo Biosphere Reserve near La Paz, Mexico. In the waters surrounding these rocky islets, young sea lions often swim right up to snorkelers!
It is also a great place to spot whales and even swim with whale sharks, the largest fish in the world (thankfully they are very docile)!
Here is our full guide on things to do in La Paz, Mexico.
Where to Stay: Costa Baja Resort is a destination unto itself. This luxury resort on the outskirts of La Paz features multiple pools, a beach club, and sigh-inducing views of the Sea of Cortez.
8. Gordes, France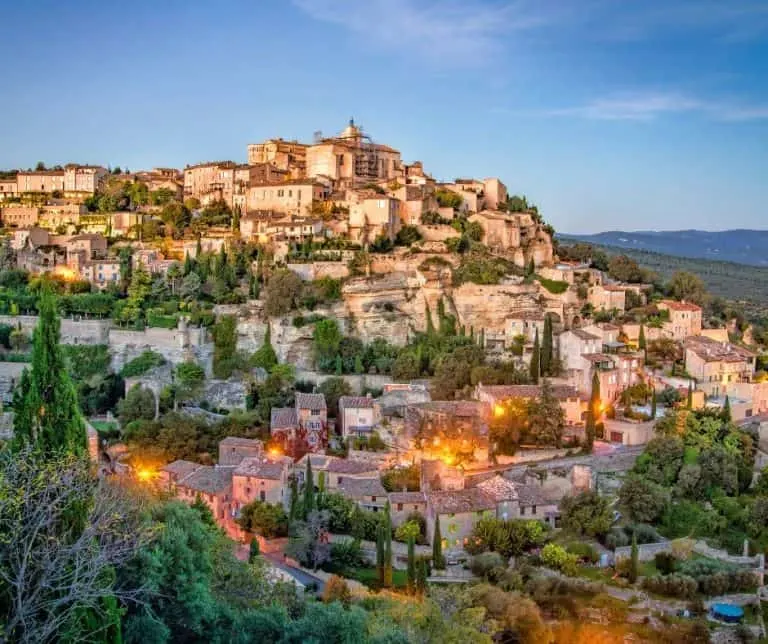 Gordes is a small hilltop village in the south of France, overlooking the beautiful landscapes of Provence. Filled with cobblestone streets, fresh lavender from the lavender fields, and delicious Chateauneuf-de-pap wine, Gordes offers a slice of the good life.
Enjoy bouncing around Provence, tasting great wine, and soaking up the hot south of France sun. Gordes is without a doubt one of the more relaxing vacation destinations most have never heard of.
Where to Stay: Le Petit Palais D'Aglae offers family suites, incredible poolside views, and is just a short walk from the village center.
9. Barnard, Vermont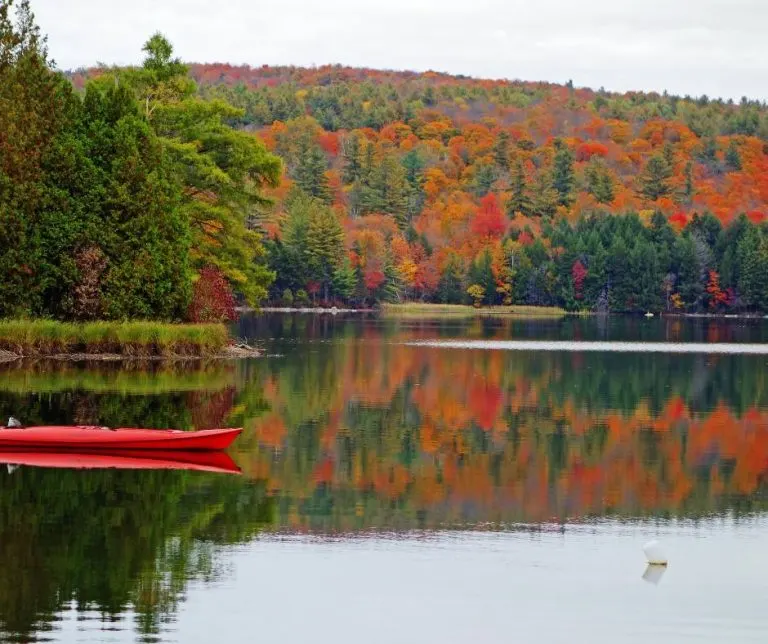 Barnard Vermont is a tiny town in Vermont with fewer than 1,000 people that is absolutely magical in the fall. It's a tiny town with charming B&Bs and excellent restaurants that will make you instantly forget about everything that's stressing you out.
Enjoy the beauty of the changing leaves, relaxing hikes, maple syrup tasting, and fresh fall air. If you're really looking to get away from it all and enjoy nature, this is your relaxing vacation. Enjoy hiking kayaking, and epic drives through the incredible fall foliage.
Here is our guide on where to find the best fall foliage in Vermont.
Where to Stay: Twin Farms is Vermont's only luxury, five-star lodging. It is set on 300 acres and you can even ski on their private mountain in the winter!
10. Gimmelwald, Switzerland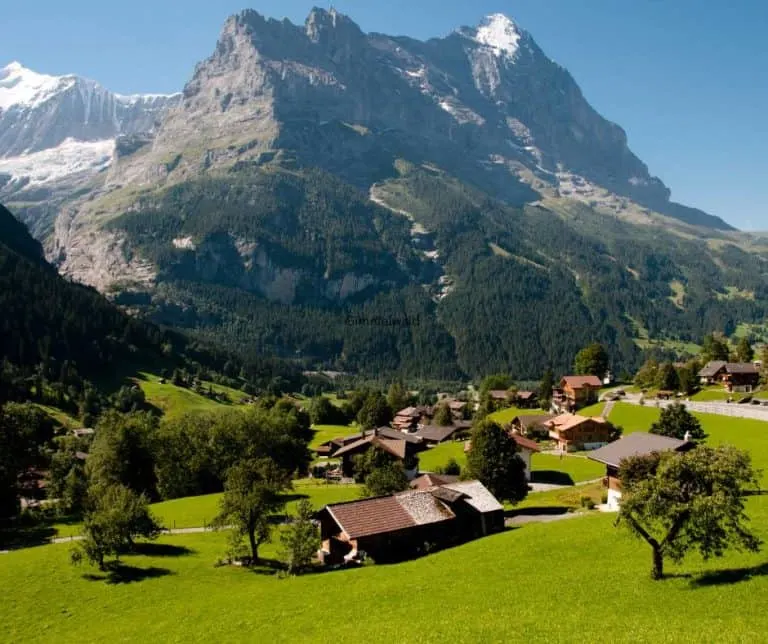 Gimmelwald is an enchanting small village high in the Swiss Alps with absolutely breathtaking views. The people are so friendly, and it's just about as close as you're going to get to experiencing what it was like for Hiedi dancing around the Swiss Alps.
If you're looking for a relaxing vacation destination with alpine splendor, look no further. Here you can hike, soak up nature, go to the local pub for a sausage and a beer… And the best part is there aren't a ton of people. Spend a few days soaking up the beauty of the Swiss Alps, breathing in the fresh mountain air. It will be good for the soul!
Where to Stay: There are several charming VRBOs in the heart of Gimmelwald with the epic views you are craving.
Read our full guide to exploring Switzerland with kids.
Finding the right relaxing vacation is all about what you're looking for. Are you looking for a hot or cold trip? Do you want to enjoy a new culture or soak up the rays on the beach all day? Once you figure out exactly what you need from your relaxing vacation destination, you can start to narrow down the list. Hopefully this list was helpful, and points you in the right direction for your next vacation.
Jennifer Hardy is a stay at home mom with two kids, who is an active contributor to SleepingBetter.co. She has been researching sleep science for years and is all about creating the perfect sleep sanctuary for herself because she knows how powerful good sleep can be on your health and beauty. She loves reviewing everything from comfortable pillows to the best mattresses.