Fact: road trip destinations don't get much better than Europe. From the winding alpine roads of Switzerland and France to the spectacular coastal routes in Italy and Ireland, there are more incredible road trips in Europe than you can shake a stick at!
Furthermore, there are road trips for all occasions and interests. The best road trips in Europe take you through wine country, around lakes, into ancient towns, and up sweeping mountain passes. Truly, whether you have an afternoon or an entire month available, if you're looking for an epic adventure, a cultural experience, or a simple break from the city, there's a European road trip that's up to the task.
The tricky part's deciding which one to do first! To help, we're going to reveal 10 of the best Europe road trips available – whether you go in a car, a campervan, or on a motorbike. Let's dive in.
The Best Road Trips in Europe
Wild Atlantic Way in Ireland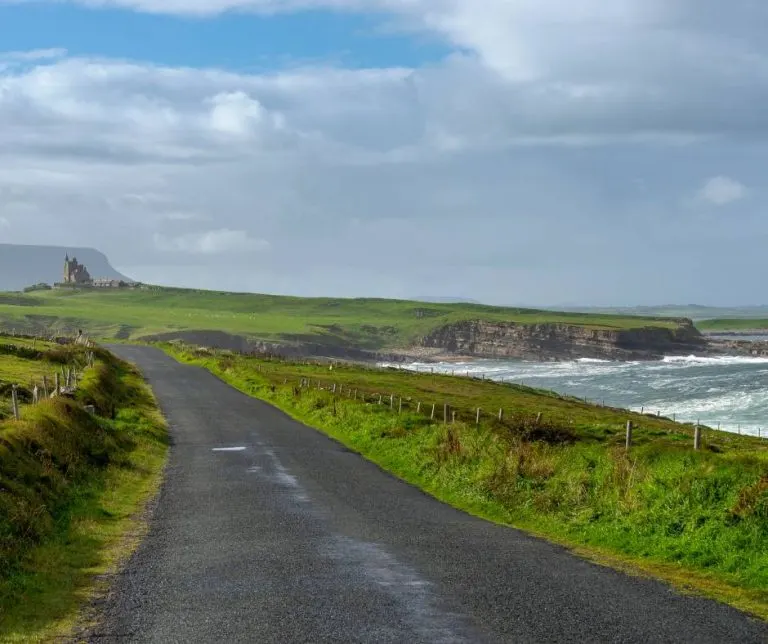 The Wild Atlantic Way is an epic road trip that runs 1600 miles (2600km) along the west coast of Ireland. One of the world's longest-defined coastal routes, it starts from Derry in the north and ends at the pretty town of Kinsale, County Cork, in the south.
Wild in both name and nature, driving the entire distance will reveal the very best of Ireland's rugged, ancient, and weather-beaten coastline. You'll pass through stunning countryside and picturesque villages, bearing witness to historic monuments, towering cliffs, and legendary landscapes at every turn.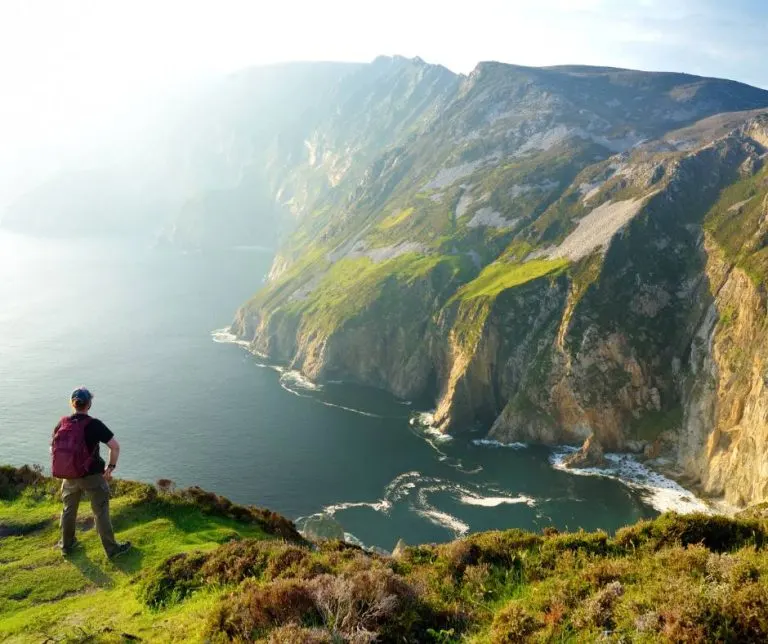 A few highlights of the route include:
The magical Cliffs of Moher
Slieve League (a mountain in Country Donegal whose name in Irish means "mountain of stone pillars")
The lively and historic town of Galway, and
The Ring of Kerry (another famous European road trip)
North Coast 500 in Scotland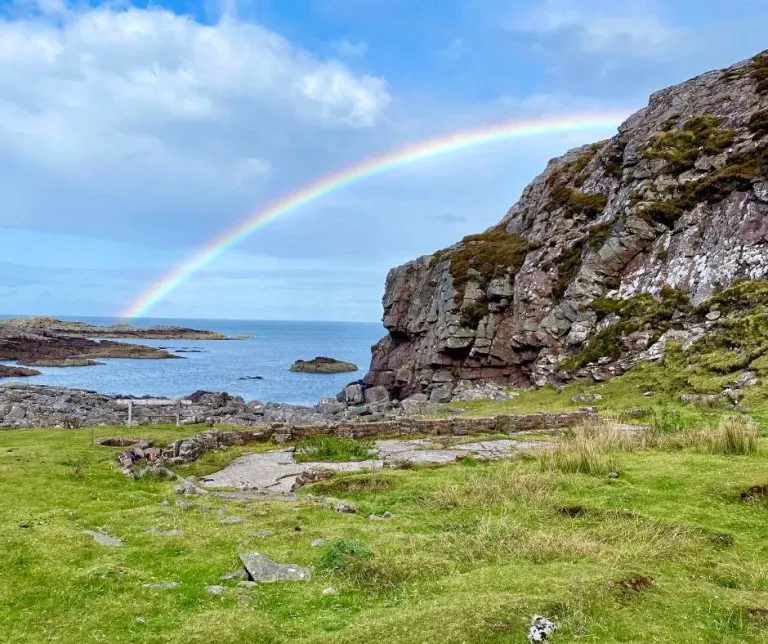 The North Coast 500 (NC500) is Scotland's answer to Ireland's Wild Atlantic Way. Widely regarded as the best road trip in Scotland, it brings together 500+ miles of the country's most impressive scenery, sights, and attractions.
Passing through the notorious Highlands, your mind will boggle at the remote and unblemished beauty on display. Quaint fishing villages, sugar-soft white sand beaches, age-old lochs, rugged mountains, and sites of historical significance are just a few of the hidden gems you can expect to encounter.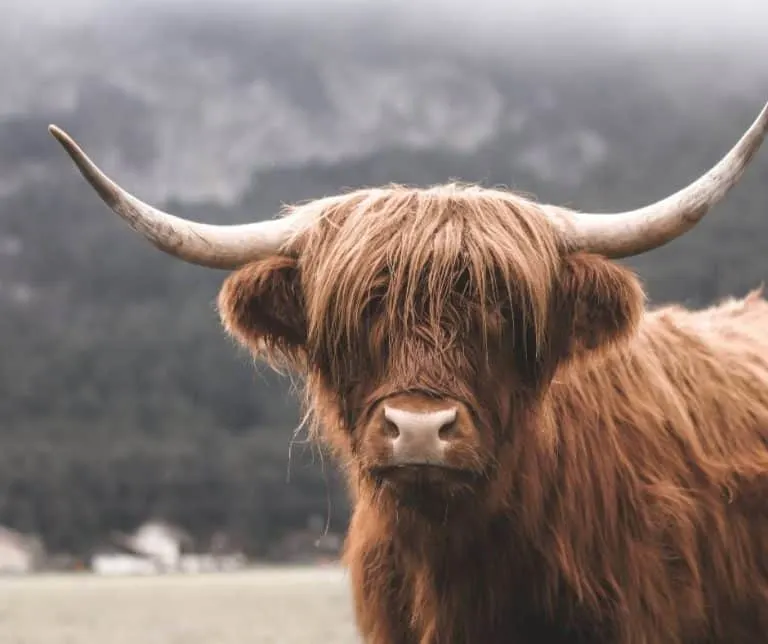 Starting and finishing in Inverness – the UK's northernmost city – you hug the coast of Scotland along a series of existing roads that form a loop around the top of the country. This road trip was actually only established in 2014 but quickly became popular among locals and visitors alike. A few highlights of the route include:
The huge Smoo Cave, which was formed by both sea and rainwater (making it unique in the UK)
The ruins of Ardvreck Castle at Loch Assynt
The wildlife (especially the infamous highland deer!)
The mile-long Corrieshallock Gorge, complete with a Victorian suspension bridge that crosses it
Check out our guide to things to do in Edinburgh, Scotland.
Atlantic Road in Norway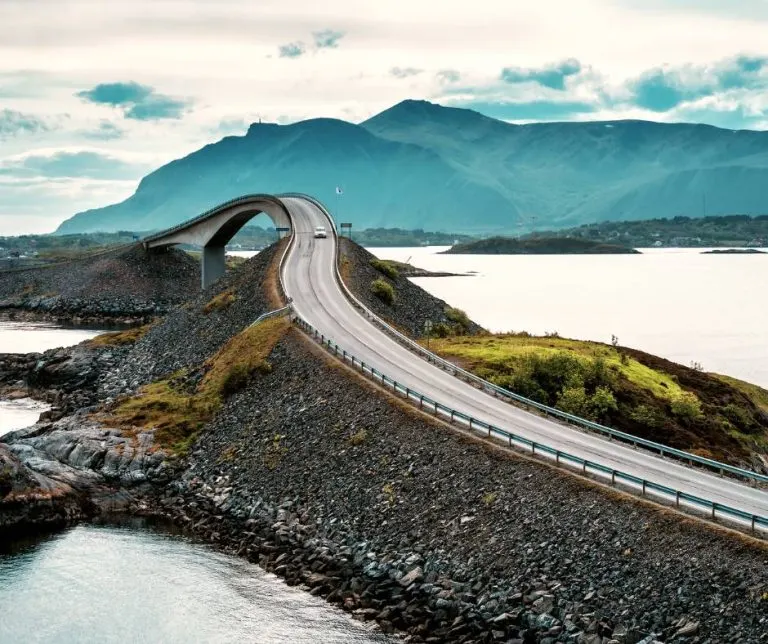 Often referred to as one of the most beautiful drives on the planet, the Atlantic Road in Norway is a real sight to behold. A unique route and remarkable feat of engineering, the road connects Averoy with the mainland, snaking out over the ocean in a series of small islands and bridges.
Proof that the best road trips in Europe aren't always the longest, the Atlantic Road itself is only 5 miles (8km) long. Officially, it runs from Karvag to Vevang. However, it forms one section of a longer National Tourist Route between Bud and Kristiansund – the entirety of which is worth driving.
A phenomenal road trip, it'll be a struggle to keep your eyes on the road as you gaze at the coastal scenery – views that chop and change depending on the weather conditions you happen to experience at the time.
Explore more of Norway! Here are the best things to do in Oslo, family-friendly things to do in Bergen, and our guide to exploring Norway's fjords.
Almafi Coast in Italy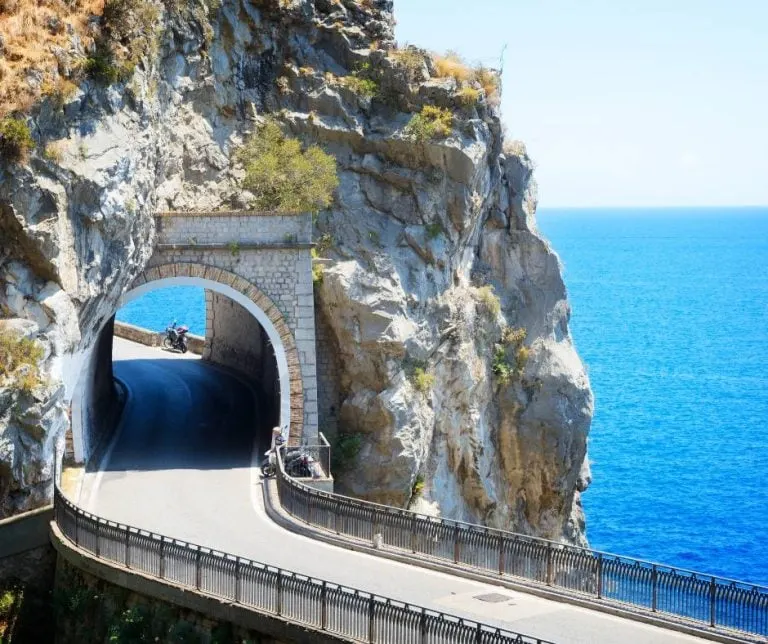 The Amalfi Coast is one of Italy's most popular travel destinations. And for a good reason! This 30-mile (50km) stretch of coastline is unlike any other on the planet.
Colorful old villages sit atop sheer cliffs, with cerulean waters below reflecting the blue skies and blazing sun above. Beautiful beaches and hikes litter the area, matched only by the mass of restaurants, bars, shopping opportunities…and tourists!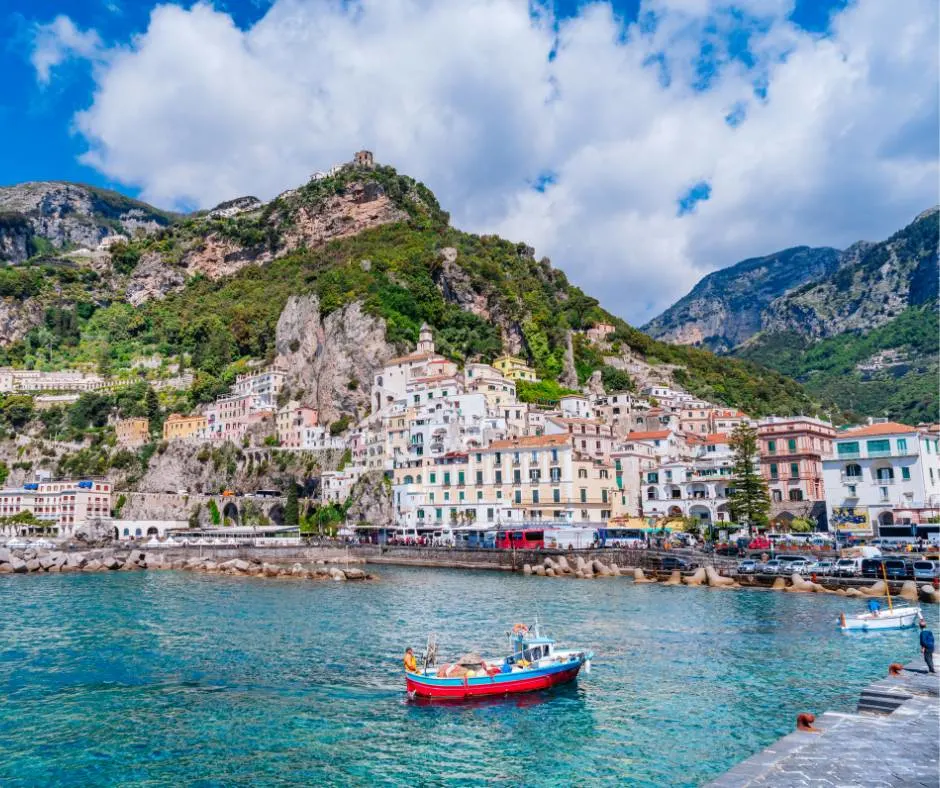 Trust us, a road trip along this inimitable coastline is hard to beat. Driving down the Amalfi Coast road, otherwise known as the SS163, will leave you speechless.
A staggering stretch of tarmac, it hugs the cliffs and winds through pristine, pastel-colored towns – starting in Sorrento and heading south past Positano, Amalfi, Ravello, and Vietri sul Mare. Take it slow, stop to explore each town, and fall in love with the aptly-named Divina Costiera (AKA the Divine Coast).
Arctic Coast Way in Iceland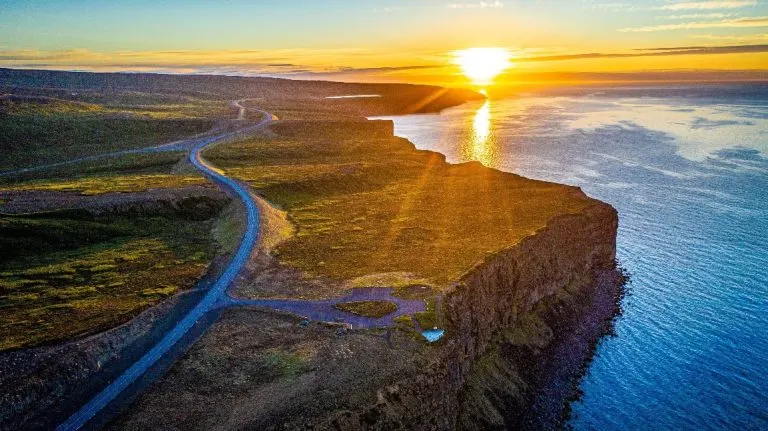 You'll find another of the best road trips in Europe in Iceland. One of the most picturesque countries on earth, it's full of incredible sights and natural wonders – as well as infamous driving routes that take you past some of its most iconic attractions.
Chief among Iceland's famous road trips is the Arctic Coast Way. This epic, 560-mile (900km) journey runs along the country's northern coast, encompassing six peninsulas and just as many islands. The whole route takes anywhere from 3 to 12 days to drive, and a 4×4 is recommended for the trip.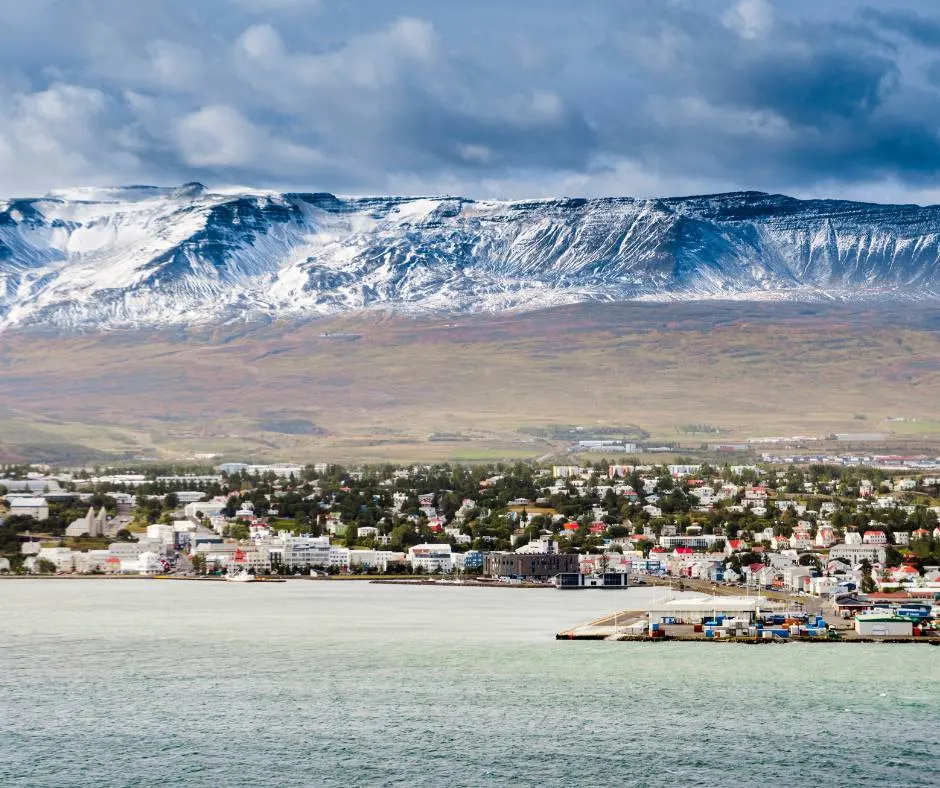 This is nature at its finest, and you'll pass a huge array of unforgettable attractions. Indeed, it'd require an entire article to provide a complete list of Arctic Coast highlights! To keep things short, here are a select few items to add to your Iceland road trip itinerary:
The Hofsos swimming pool, with its mindblowing views over the ocean
The Hofsos basalt columns that rival the Giant's Causeway in Ireland
Humpback whale watching
The geothermal sea baths at Husavik
The Arctic Henge in Raufarhofn
Transfagarasan Highway in Romania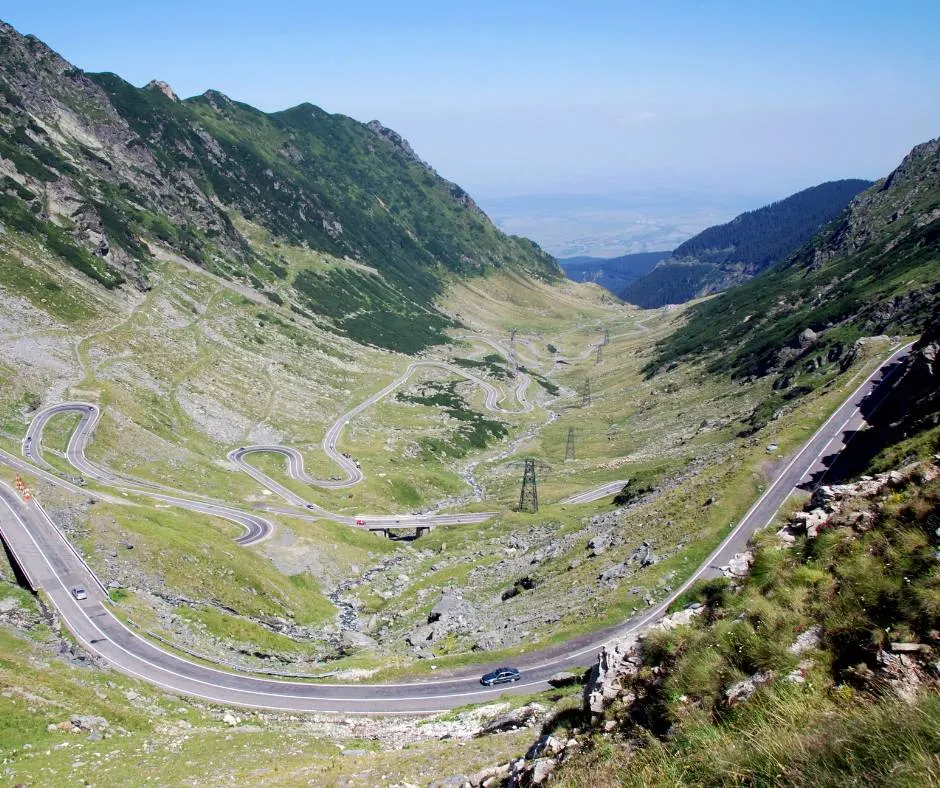 Welcome to what's arguably Romania's best-known road – not to mention one of its most popular tourist attractions.
Over 93 miles (150km) in length and with countless twists and turns, the Transfagarasan Highway looks like it was built solely to please road trippers! Expect switchback after switchback through a stunning landscape, leading up to an impressive high point of 6500 feet and exceptional views over the surrounding area.
The road cuts a striking sight – especially from above. Another amazing feat of engineering, it winds back and forth up a beautiful natural gorge, passes through tunnels, and crosses the Vidraru Dam (offering a fantastic look at the eponymous lake in the process).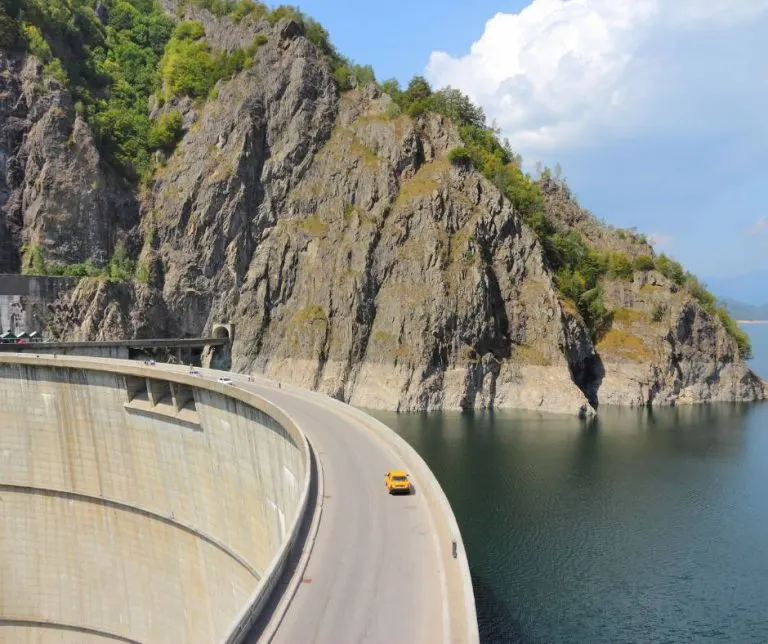 Be sure to take your time and stop at the viewing points as you go. This is partly to stay safe on the ascent! But, with so much beauty on display, it's mainly so you can make the most of the Transfagarasan Highway's unbelievable scenery.
Route Napoleon in France
Route Napoleon isn't just one of the best road trips in Europe. It's also one of the most famous.
Following an escape route that Napoleon Bonaparte took in the early 19th Century, the journey takes you 200 miles (325km) from the coastal town of Golfe-Juan, in the French Riviera, all the way north to the city of Grenoble.
The route's as scenic as it is historic, too, passing a wide range and ever-changing landscapes from sweet-smelling lavender fields and pine forests to rolling hills, rocky outcrops, gorges, and mountains. Get ready for stunning vistas and equally impressive roads at every turn.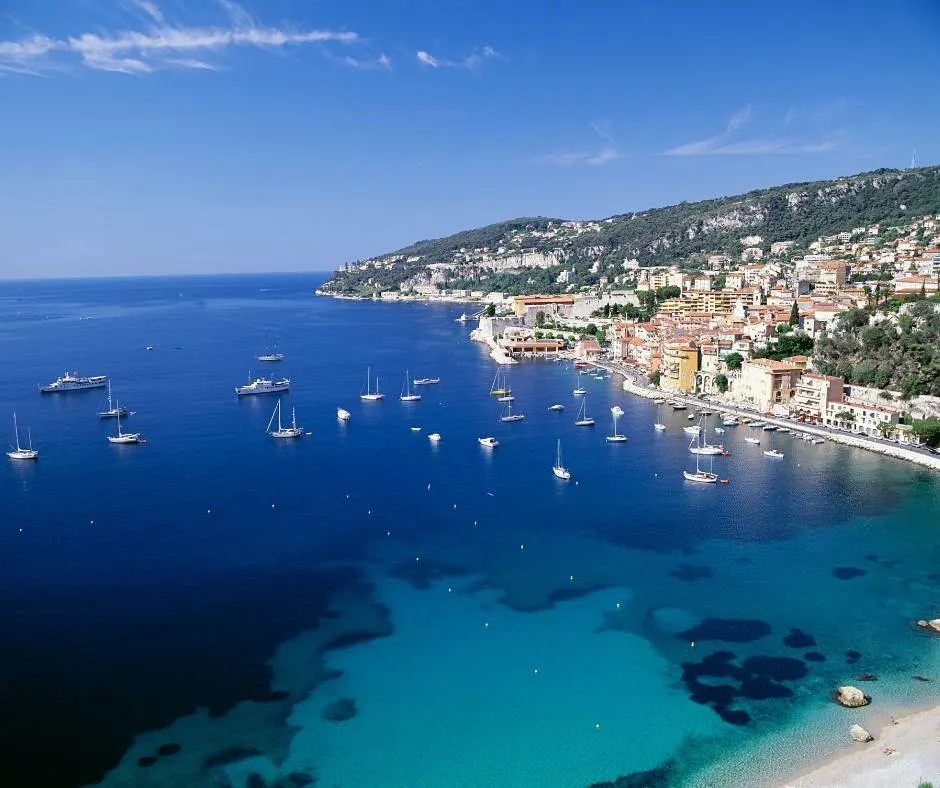 Trekaroo Tip: You can stick with tradition and attempt this Europe road trip in the same direction as Napoleon (from south to north). Yet many people choose to do it from north to south instead. That way, you can enjoy sweeping views of the Mediterranean Sea when you approach the French Riviera at the end.
Romantic Road in Germany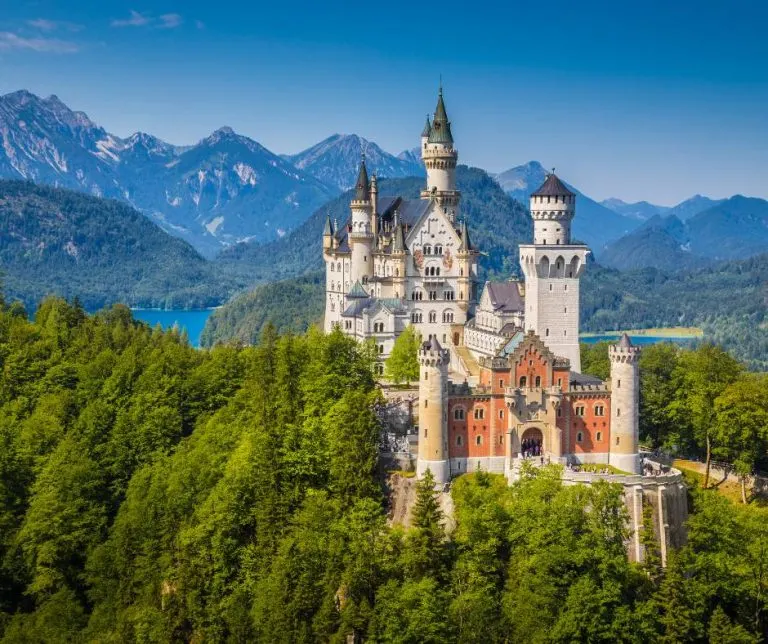 Romantic in both name and nature, this wonderful road trip is one of the very best in Germany. The Romantische Straße, as it's called there, is 285 miles (460km) long and takes you through a slew of charming towns and jaw-dropping countryside, complete with ancient castles that look like something straight out of a Disney movie!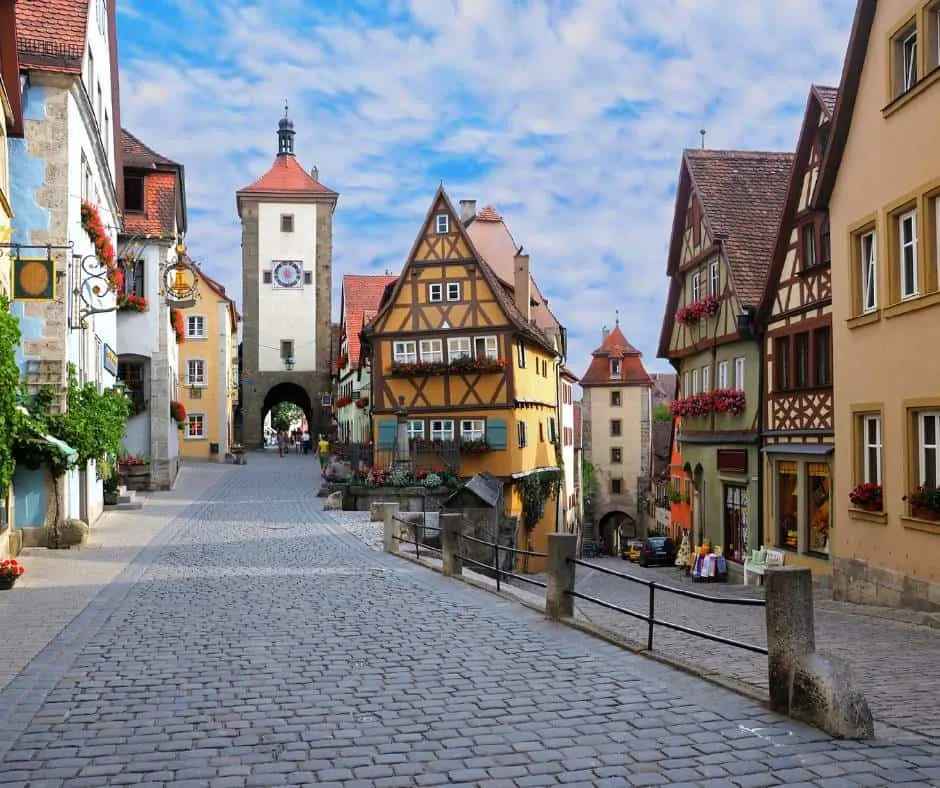 As for how long this road trip takes, consider giving yourself between three and four days to go from the start, in Wurzburg, until the end in Fussen. To prolong your German adventure, we recommend spending another couple of days in Munich afterward. Located just over 1.5 hours away from Fussen, the Capital of Bavaria is a popular travel destination in its own right.
Oberalp Pass in Switzerland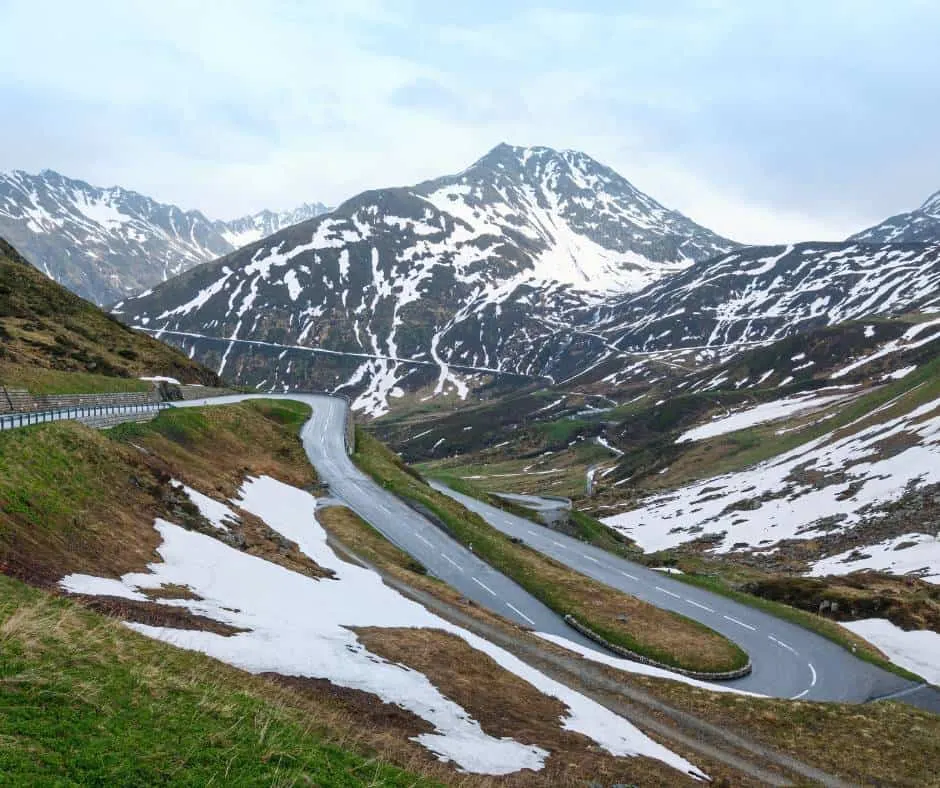 Searching for another iconic European road to drive down? Look no further than Oberalp Pass (AKA Route 19) in Switzerland.
Located at over 6,719 feet (2,048m) above sea level, this high mountain pass in the Swiss Alps connects the Graubunden and Uri cantons. However, all you really need to know is that it's utterly phenomenal! Just under 20 miles long, the pass runs from Disentis to Andermatt and provides unbelievable views of the surrounding mountains at every twist and turn in the road.
Steep and riddled with switchbacks, the pass is magnificent. Take note, though: Oberalp Pass is usually impassable between the end of October through April (although the final dates depend on how much snow and meltwater are present).
Read our full guide to visiting Switzerland with kids.
Glossglockner High Alpine Road in Austria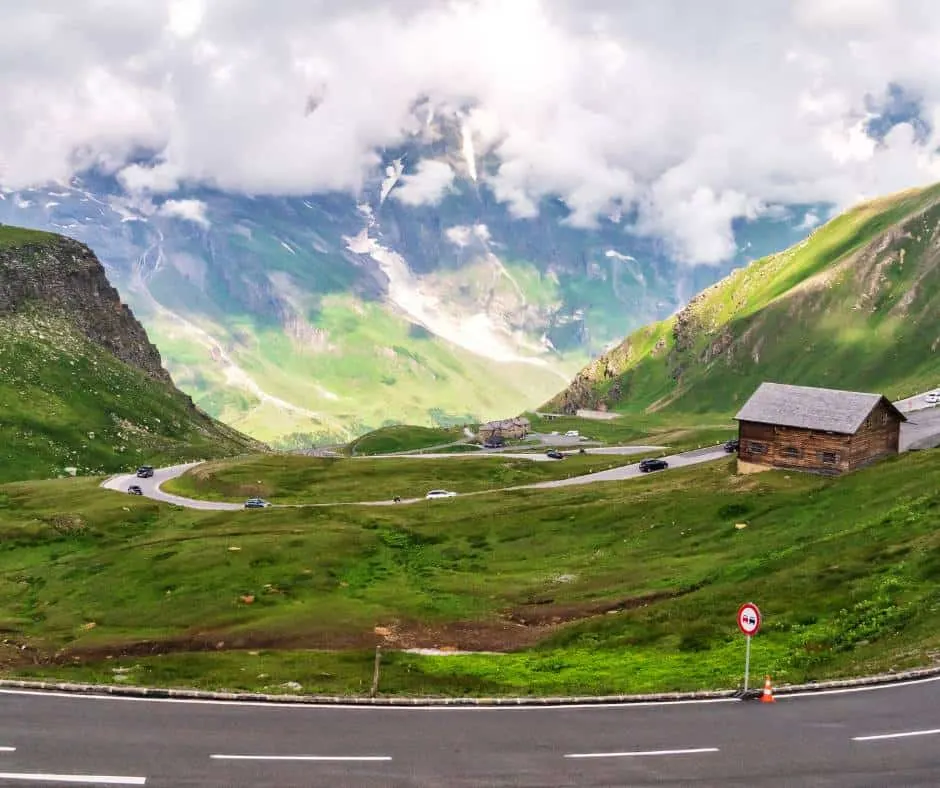 Last but not least on this list of the best road trips in Europe is the Glossglockner High Alpine Road in Austria – the highest paved mountain road in the country.
Popular with cyclists and sports car enthusiasts alike, this memorable toll route climbs up to an almighty 8215 feet (2504m) above sea level in a mere 30 miles (48km), with no fewer than 36 hairpin bends along the way. It runs from Fusch-Furleiten in Salzburg to Heiligenblut in Carinthia, taking you into the stunning Hohe Tauern National Park in the process.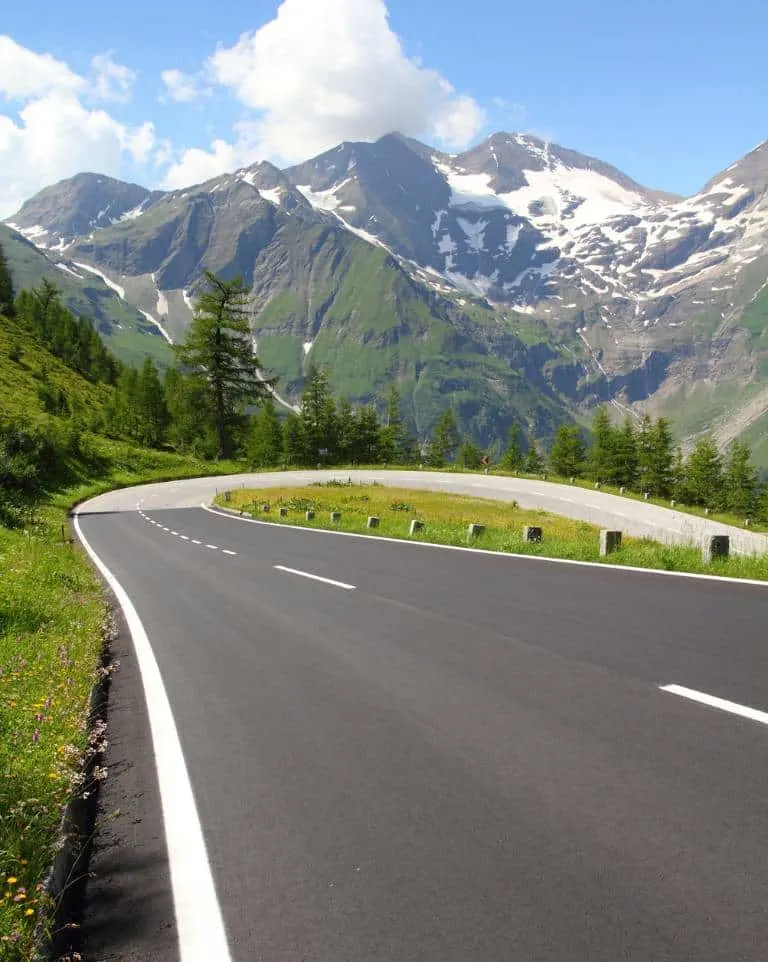 Once again, this European road trip isn't available all year round. It's usually open from the start of May until the end of October, although inclement weather conditions can restrict access to the road at any time of year.
As you can tell, thanks to its countless scenic roads and awe-inspiring landscapes, this diverse continent across the pond is a haven for anyone with a penchant for road trips. In fact, there are so many routes available that picking one can feel impossible!
With any luck, the options in this post will have given you some useful inspiration for which European road trip to do first. From the stunning Swiss Alps to the rugged coastline of Ireland, any of them is sure to leave you with unforgettable memories.
—
Danny Newman is a digital nomad and freelance writer with a deep passion for travel. He's also mad about #vanlife and offers fellow enthusiasts wide-ranging advice and inspiration on the topic over at campervantips.com.