Before I became a parent, I taught high school. I realized that asking my students to analyze their laboratory results, good or bad, was a lot more rewarding than forcing them to memorize the steps in cellular respiration by threat of an exam. Teaching a child to evaluate their place in history and compare themselves to people who lived two hundred years ago may be just as important as showing them the world. Learn Civil War and American history in Prince William County in northern Virginia, the home of several historic sites. Visitors not only read through historic facts and listen to the stories of people who lived over 150 years ago, but also get to carefully consider the motivations and bias of those people.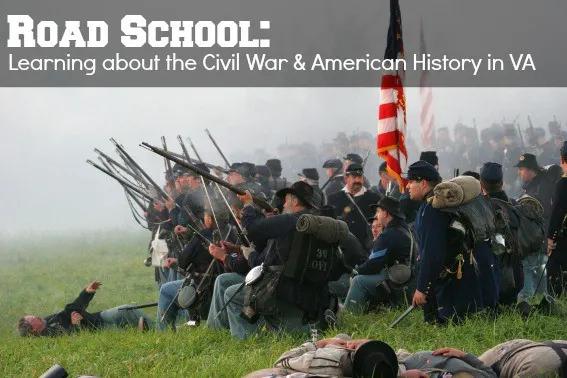 Is your family planning to visit Lincoln Memorial or Arlington Cemetery on your next visit to the nation's capital? Consider visiting Manassas National Battlefield Park or Ben Lomond Historic Site so that your family can relate to how Confederate soldiers and families may have lived during the Civil War. Have your kids heard of George Washington and visited Mount Vernon? Give them the opportunity to hear more about colonial America and the men that wrote our county's history in Dumfries at the Weems Botts Museum. Are you planning to see the Vietnam Veterans Memorial on your family's tour of Washington DC? Spending an afternoon at The National Museum of the Marine Corps can show your kids a small glimpse of what it might have been like to actually be in Vietnam. Prince William County is only an hour away from the nation's capital by car; it's a convenient stop for a family traveling from Washington DC to the Shenandoah Valley on Hwy 66 or from Washington DC to Colonial Williamsburg on Hwy 95. The historic sites in Prince William County are the perfect counterpart to the must-see monuments and memorials in the city.
Lead photo by: Bigstock/elmphoto
Civil War and American History in Prince William County, VA
Delve into the Civil War in Manassas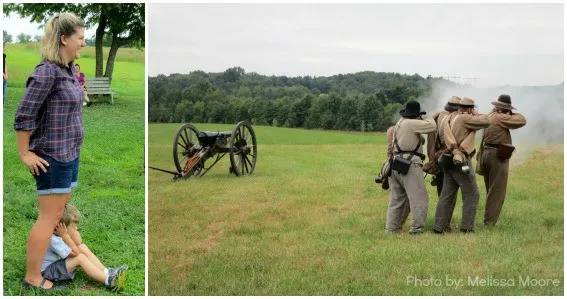 Manassas National Battlefield Park was the site of the first major battle of the Civil War in the summer of 1861. Located just off Hwy 66, it's an ideal stop if you're headed out to the Shenandoah Valley from Washington DC or vice versa. There are a variety of thing to see and do at Manassas National Battlefield; your family can learn about the Civil War in the small Brawner Farm Interpretive Center, walk around outside the Visitor Center and admire the cannons, or get away from the battlefield atmosphere and go for a short hike at scenic Stone Bridge.
Tip for Visiting Parents: Visiting battlefields can be somewhat uninspiring, but if there is a living history event with volunteers dressed as Civil War soldiers firing cannons, history becomes much more interesting. Ask your children to compare what it might have been like to be a Union soldier with what it was like to be part of the Confederacy.
To give kids the background knowledge they need, consider reading some of the following books.
Elementary School:
Middle School:
High School and Adults:
Hands-On Hospital at Ben Lomond Historic Site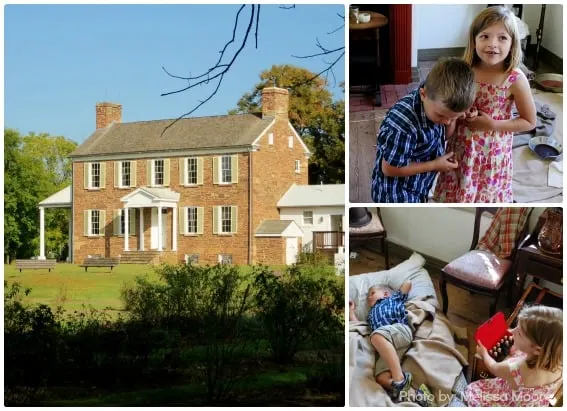 Just minutes away from the Manassas Battlefield is a historic house that served as a hospital for confederate soldiers during the war. The Ben Lomond Historic Site is open to the public for tours. Kids can touch nearly everything, except the Civil War era surgical tools, in this historic home. My kids took turns listening to each other's heart using a stethoscope like Civil War doctors would have. The tour guide, a knowledgeable historian, encouraged their curiosity.
My kids were worn out when we arrived for our tour at Ben Lomond, as any family might be if they tried to squeeze a trip to Manassas into their mid-Atlantic historic tour. In the middle of our tour, my four-year-old boy decided that he was tired and collapsed onto a mattress on the floor of the historic house. At the same time, my five-year-old daughter busied herself playing with some glass medical bottles. I let the kids respectfully explore. I was able to listen to our tour guide explain how visitors, mothers and wives, would have been able to visit and care for their wounded confederate soldiers in this house turned Civil War hospital.
Tip for Visiting Parents: There is a room here that is set-up to look like the surgical room of a Civil War hospital, complete with blood spatter and surgical instruments. Ask your children to compare Civil War medicine to modern medicine. Or, consider how large plantation houses were used by soldiers in the Civil War and how civilian lives were impacted before you arrive.
Elementary School:
Middle School and Older:
Experience What it Is Like to Be a Marine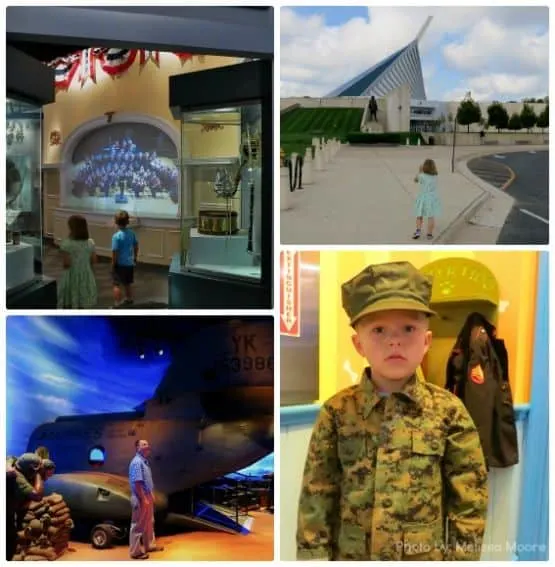 The National Museum of the Marine Corps is a museum dedicated to honoring the men and women who have served in the United States Marine Corps. It is located on the eastern side of Prince William County, within sight of Hwy 95. I had no idea what to expect when I walked through the doors with my family, and I wish that I had done more research. This is a museum about war. There are cases with guns displayed in nearly every room. The museum does aim to realistically portray war. Effort has been made to make this museum kid-friendly despite the fact that it is all about wars our military has been involved with.
The entire family took a moment to observe every detail as we walked out of a model of a helicopter into a scene from the jungle of Vietnam. It was not only a visually realistic exhibit, but the air was made hot and muggy to give us more of a complete experience. We were told that in many exhibits veterans were brought in to model the scenes to make them as accurate as possible. My kids were so excited to see a variety of uniforms for dress up – all in their size. My daughter colored while dressed up in her officer's uniform and my son played with army men on the floor while dressed in his combat utility uniform.
Tips for Visiting Parents: Discuss with younger children about friends and family they know who are veterans and their experiences in an age-appropriate way. Older children can consider the cost of war in mature ways.
Elementary School:
My Daddy Was a Soldier: A World War II Story by Deborah Kogan Ray (no image)
Middle School and High School:

Mature High School and Adults:
Examine How Our Nation's History Was Shaped in Dumfries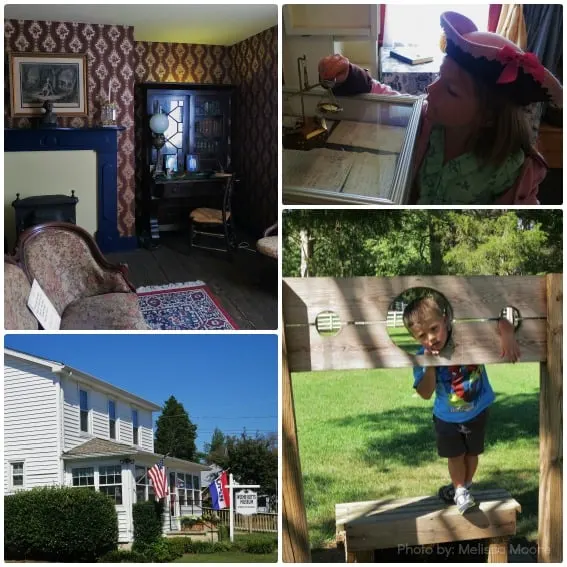 Few people realize the history they are passing as they drive on Hwy 95 between Washington DC and Richmond. This section passes over the site of the town of Dumfries, one of the most important ports in colonial and 18th century America, but only remnants of the city are left. The Weems-Botts Museum in Dumfries is a great place for families to learn about colonial history and George Washington. It is a thought-provoking museum for those old enough to contemplate the history lessons taught in school and their truthfulness. The house is partially named for one of its inhabitants, Mason Locke Weems, who wrote a biography of his friend, George Washington, painting him as a hero who could do no wrong. Weems was the originator of the cherry tree story which proclaimed that Washington could not tell a lie. To this day our nation's knowledge of George Washington is influenced by the writings of Weems.
For young children, the highlight of the tour is being able to touch all sorts of colonial household items in the final room on the tour; in the remainder of the house touching is strictly off-limits. Here, my daughter and I learned that coins were cut in order to make change. She played with the coins on a balance and not only received a lesson in 18th century money, but also in fractions.
Tips for Visiting Parents: When planning a visit, make sure that everyone in the family is familiar with the life of George Washington by reading an age appropriate biography or two. In an age appropriate way, consider discussing the bias of the biographer.
Younger Elementary School Children:

Older Elementary and Middle School:

For High School and Adults:
It's Time for Recess! Take a Break from the History Lesson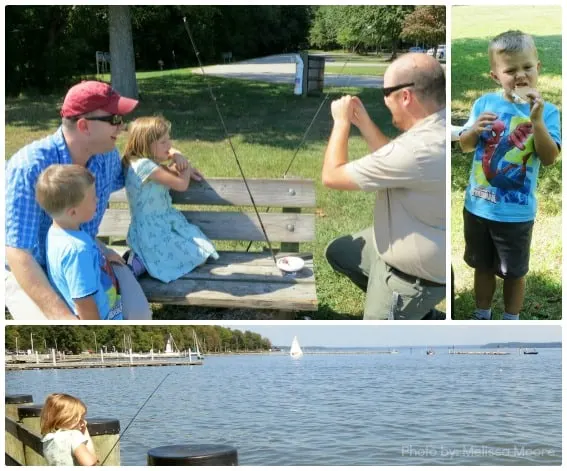 At Leesylvania State Park, my family took the opportunity to slow down for a bit and eat a picnic lunch. With boating, hiking, fishing, and picnicking available, Leesylvania is an excellent place to sit back and enjoy the view, especially if your family has been bouncing from one historic site to another in the Washington DC area. We went fishing – something that I have not done since I was a young child myself. I could not be more grateful for the friendly park ranger who helped us. The nice ranger even put the worms on the fishing hook for us! We didn't catch any fish that afternoon; my kids might need a few more trips down to Virginia to get some practice in slowing down and waiting for the fish to bite.
There are an overwhelming number of sites to see when a family visits Washington DC, and most families only have the time and resources to skim the surface of the monuments and museums available. However, once you arrive in Prince William County, you have arrived in the South. Slow down. Take in one or two sites, and savor some history.
Check out the family friendly hotels in the Manassas, Virginia area for your next trip!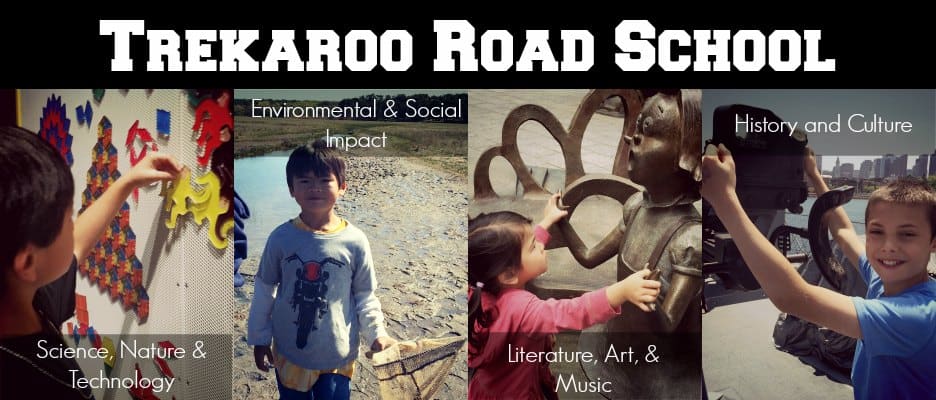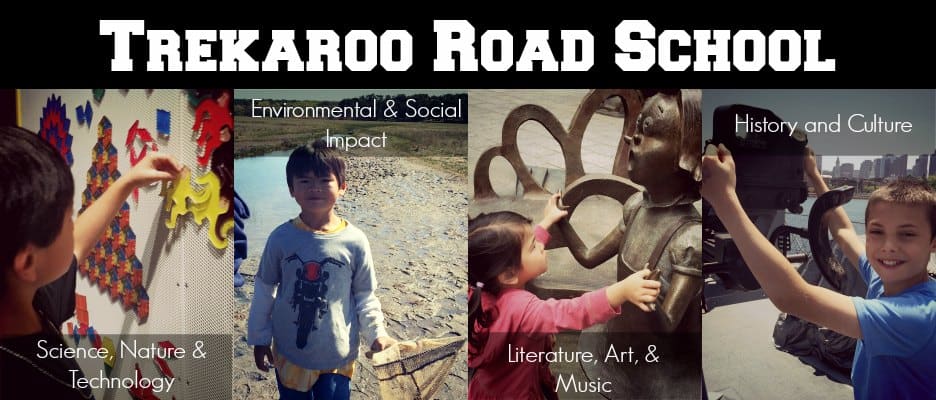 Looking for more Road School Guides? Check out our landing page where we keep all our latest tips, tricks, and educationally approved guides.