Cleveland, Ohio was given the prestigious title of "The Home of Rock and Roll" when a local  DJ coined the phrase during a live radio cast during the 1950's. Recently showing enormous economical, cultural, and culinary growth, now there are lots of fun things to do in Cleveland with kids. Located on the Lake Erie shore in Northeastern Ohio and the largest city in Cuyahoga County, Cleveland is home to museums, sports arenas, and water activities. Locals and visitors alike enjoy spending time at the water's edge on beautiful summer days or catching an outdoor game all bundled up in autumn. The city's proximity to Canada makes it a great day trip or longer vacation, and visitors from all over make this beautiful city an eclectic and diverse vacation spot. Here's a list of Trekaroo's Top 10 Fun Things to Do in Cleveland with Kids.
Fun Things to Do in Cleveland with Kids
 10.  Soldiers' and Sailors' Monument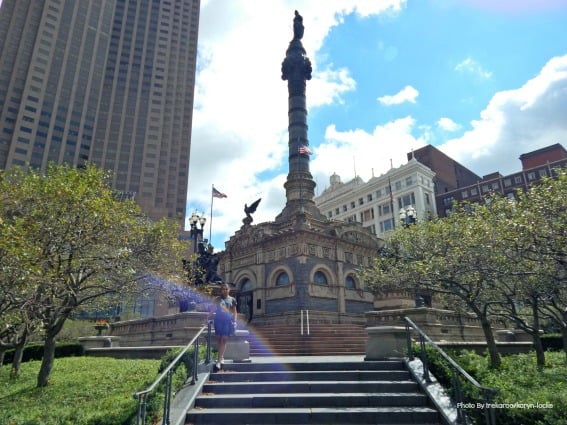 A beautiful tribute to fallen Civil War soldiers from Cuyahoga County, the Soldiers' and Sailors' Monument is located in Public Square. This monument is hard to miss with its 125 foot, ornately carved column featuring the Goddess of Freedom. The Navy, Artillery, Cavalry, and Infantry are featured in the large exterior, bronze sculptures, and the inside museum offers free admission and a fine lesson in Civil War history. Don't forget to ask about the Goddess of Freedom's optical illusion when you visit.
9.  Westside Market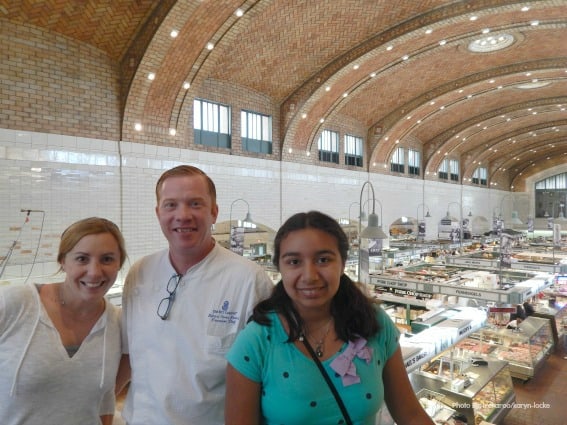 The hot spot in downtown Cleveland where the locals head for fresh produce, meats, and freshly cooked meals is Westside Market. At the oldest public market in Cleveland, families will see the hustle and bustle of restaurateurs racing to purchase the day's fresh catches. If you time it just right, kids may see a famous chef or two walking through the market choosing menu items. Local vendors selling their fresh produce is a highlight of Westside Market and families will have a fun time choosing what to take home.
8.  Cleveland Lakefront Nature Preserve
A quiet, not overly crowded spot to take in local wildlife is Cleveland Lakefront Nature Preserve. Designated an important bird area by the Audubon Society of Ohio, this 88-acre man-made preserve offers a 1.3 mile loop trail for families to check out Lake Erie in all of its beauty, stop for a picnic, or simply enjoy the gorgeous view of Lake Erie at sunset. Don't forget your camera, because you never know what animals you might spy on your visit.
 7.  Greater Cleveland Aquarium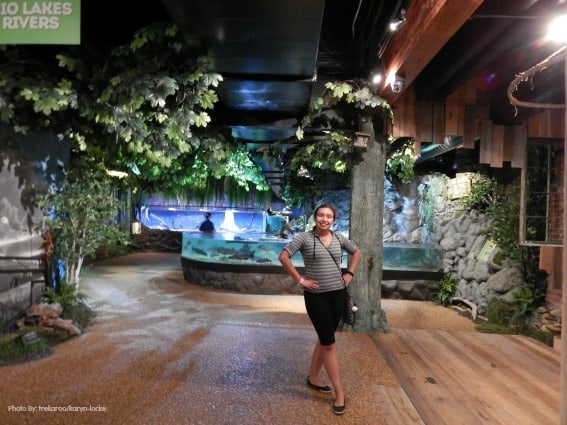 If your kids are fans of all things water, the Greater Cleveland Aquarium will be right up their alley! The shark tank with its 150 foot tunnel is a great area to head to during feeding time and kids will love trying to reach the top of the tank while sharks swim overhead. A stingray touch tank is also a fun place to spend some time learning about the gorgeous creatures that look like they're flying through the water. Greater Cleveland Aquarium is completely indoors, making it a fun, four-season spot to learn about water inhabitants.
 6.  Cleveland Botanical Garden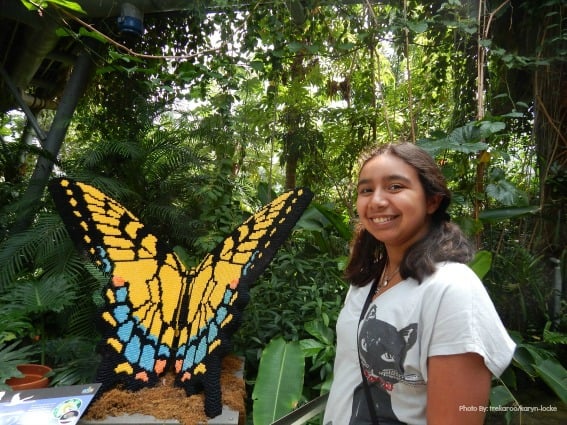 Do you have a budding gardener on your hands? Cleveland Botanical Garden lets kids get down and dirty! The Glasshouse is the place to be for a two-story butterfly habitat where, if you can get your kids to stand still for long enough, the delicate winged creatures will soar and flutter over their heads. The Hershey Children's Garden has a giant tree house that not only gives a bird's eye view of the outdoor gardens, but allows kids to use their imaginations while racing up and down the stairs. Hidden paths lead to fairy gardens, a kid-sized bird nest, or a whimsical garden where they can dig in and get some hands-on gardening experience.
 5.  Rock and Roll Hall of Fame and Museum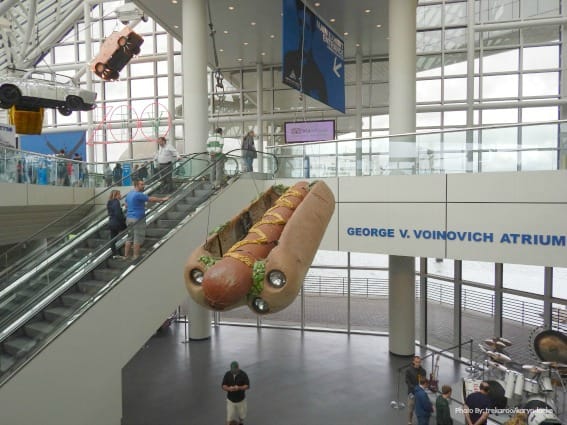 Cleveland rocks! We all know the theme song from The Drew Carey Show, but the Cleveland-coined phrase shows the city's love of rock and roll music. The Rock and Roll Hall of Fame and Museum encompasses vast music genres from grunge to present day, and kids will love the rooms filled with artifacts from famous rock and rollers. A new, modern music exhibit will give kids an up close and personal view of modern-day artists' relics like Bruno Mars or Katy Perry. The Rock and Roll Hall of Fame is right beside the Great Lakes Science Center making for a fun and easy day packed with education.
 4.  Cleveland Metroparks Zoo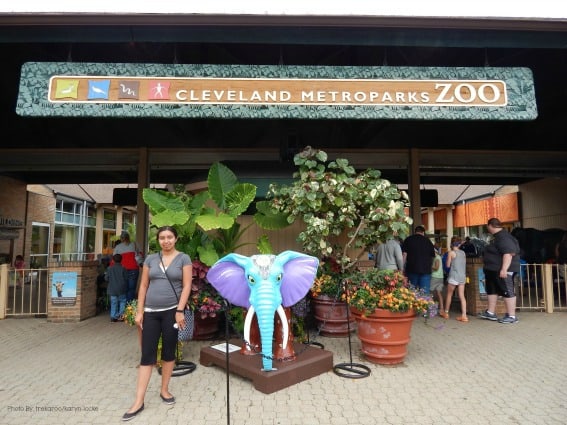 You don't need to visit the circus to watch elephants on parade! Each day, Cleveland Metroparks Zoo keepers parade the elephants from one area of their habitat to the other. Exotic animal lovers will go gaga over The Rainforest- a specialized area of the zoo that is home to over 600 animals from Africa, Asia, and North and South America. The zoo's 10,000 plants make the animals feel right at home, and an indoor waterfall brings the sounds and feel of the actual rainforest to life.
3.  The Children's Museum of Cleveland
The Children's Museum of Cleveland puts, you guessed it, kids at the forefront with its hands-on, educational activities. Kids can dress up like magicians and fool their parents with a slight of hand tricks like pulling a rabbit out of a hat, or they can put on a camouflage cape and disappear right before their parents' eyes. The Big Red Barn exhibit was created especially for tots under the age of three and will definitely put their five senses to work. Splish! Splash! water exhibit has a two-story climbing area that teaches kids the principal of the water cycle and kids can pretend to be a newscaster or meteorologist.
2.  Great Lakes Science Center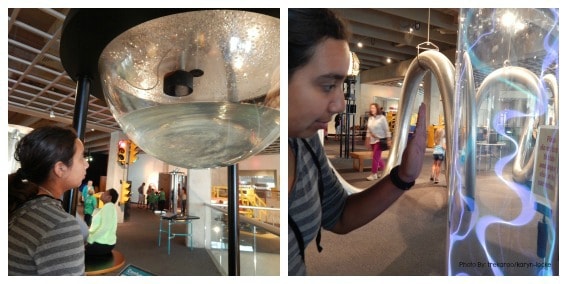 Kids are inquisitive by nature and Great Lakes Science Center is the place to get some science answers. Space rangers will love the NASA Glenn Visitor Center where they'll have a blast pretending to be an astronaut. Daily live science shows teach kids about the wonder of science and encourage their love of the science world. An entire floor dedicated to hands-on experimenting. This science fun will not only answer many of the popular questions kids have about their surroundings, but it will cause them to ask even more.
 1. Cleveland Museum of Art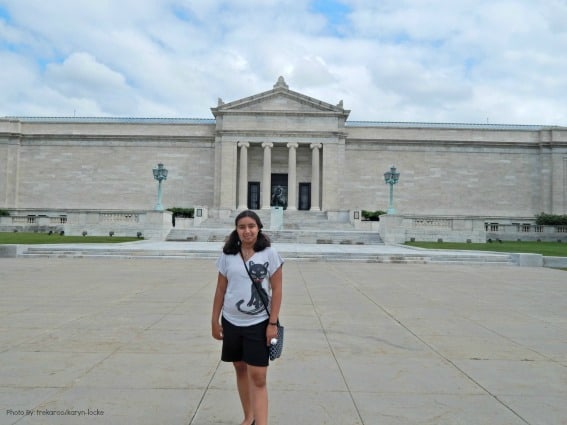 Are you a parent that adores art and wants your kids to have that same appreciation? Then Cleveland Museum of Art is the place to head to while visiting this city. With free admission and lots of underground parking, families can explore and create at Gallery One, the place where kids can become a budding artist and try out their favorite media. Up to date museum information can be found with ArtLens, the Apple app that once downloaded, allows visitors to choose favorite museum pieces, give suggestions based on favorites, and even plan a self-guided tour. Art work with the ArtLens logo can be scanned for detailed information and Gallery One's interactive Collection Wall adds to the art fun.
Stay Here
Cleveland, Ohio has lodging options that will suit any family's style and budget. Within walking distance to many major Cleveland attractions and eateries, parents can park the car and take the family on a scenic tour of downtown or catch the Smile and Ride Free Trolley for on and off privileges along Euclid Avenue.
The Ritz-Carlton Cleveland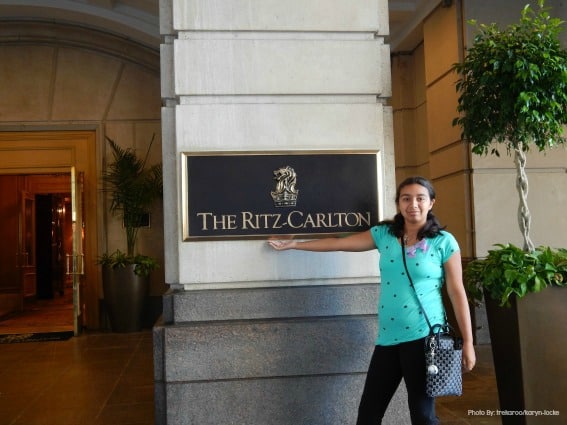 For the ultimate in Cleveland luxury, The Ritz-Carlton Cleveland offers its guests stunning views of Lake Erie and Cleveland proper. Ritz Kids programs make families staying at the hotel feel special and packages like the Fresh Market Package lets kids with culinary creativity get in the kitchen with the chefs and discover that cooking is fun and tasty. An upgrade to Club Level will give your family 24-hour meals, snacks, and drinks, and  guest relations is on staff to help with procuring tickets to many of Cleveland's games and attractions.
Residence Inn Cleveland Downtown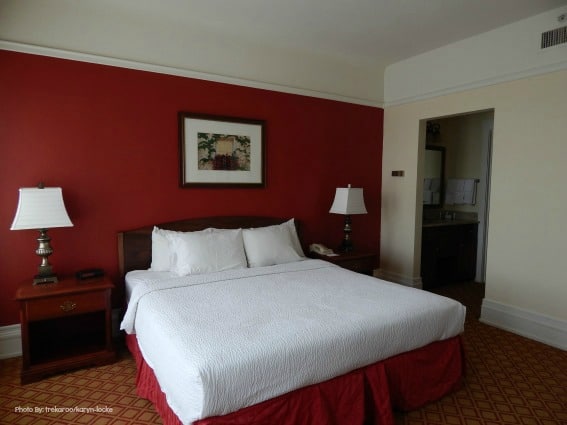 Families heading to Cleveland for a baseball, football, or basketball game will love the convenience and proximity of Residence Inn Cleveland Downtown. An all-suite hotel, Residence Inn gives families plenty of room to move and offers free breakfast and wifi, and in-suite full kitchens let families bring meal ingredients and cook just like at home.
Holiday Inn Express Cleveland Downtown

With a great spot on Euclid Avenue, Holiday Inn Express Cleveland Downtown is within walking distance of Great Lakes Science Center, Rock and Roll Hall of Fame, Soldiers' and Sailors' Monument, and Tower City, a three-story indoor shopping center. Once the former Guardian Bank Building, Holiday Inn Express Downtown Cleveland has the look of a 19th Century hotel with a modern feel. Free breakfast and wifi add to the value and valet parking adds to its convenience.
Eat Here

Noodlecat is Chef Jonathon Sawyer's eatery that combines traditional flavors of the Orient with a modern flair. Kids love the steam buns filled with chicken or vegetables and in-house, freshly made noodles give kids a reason to slurp away. The Greenhouse Tavern is another Chef Sawyer restaurant that has incredible burgers and seafood, and decor filled with antique bikes gives families great conversation pieces. Corner Alley on Euclid Avenue has hand-tossed pizza and 16 bowling lanes with giant screen televisions and computerized scoring.
Things to Do Near Cleveland Ohio with Kids
Looking for a fun, family-friendly spot to take kids in 90 minutes or less each way? Cleveland is close to two great day trip destinations that are filled with fun and leisure.
Sandusky/Lake Erie Islands
Sandusky, Ohio is the home of Cedar Point, America's Roller Coaster Capital! With extreme thrill rides and a Peanuts' themed kiddie area, families with kids of all ages and thrill level will have a blast. The Merry-Go-Round Museum in downtown Sandusky has a hand-carved, indoor carousel and a thorough history of merry-go-rounds with unique and unusual creatures. Middle Bass Island, one of the Lake Erie Islands, is easy to access via Miller Boat Line and the fun ferry ride takes families to Put-in-Bay, the family-friendly fun spot with Perry's Cave Fun Center, Heineman's Winery, and Crystal Cave which showcases the largest known geode in the world. Be sure to check out Perry's Monument which gives a tall view of Lake Erie all the way to Canada. Liberty Aviation Museum shows kids antique planes and military vehicles and African Safari Wildlife Park lets kids feed exotic animals from the comfort of their car.
Lake County, OH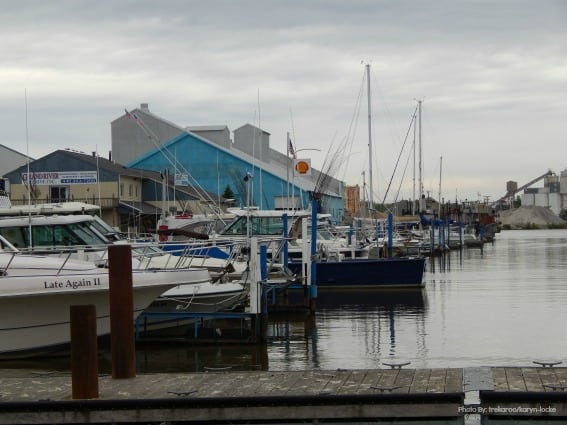 Located 30 minutes east of Cleveland is Lake County, Ohio. Lake county is comprised of several small towns filled with historical and educational fun. Lake County History Center has exhibits on The Civil War, Victorian Era, and a dozen Victorian music boxes. A small 19th Century village is fun for touring with its blacksmith shop and old-fashioned school-house. Holden Arboretum and its 3,600 acres of trees, shrubs, and flowers gives nature loving families the perfect excuse to walk its 20 miles of trails. Headlands Beach State Park has white, sandy beaches perfect for collecting sea glass. A fun lesson in Finland's history can be found at The Finnish Heritage Museum where kids can learn about their vibrantly decorated costumes and customs.
We'd love to hear from you. Do you think Cleveland is the "Home of Rock and Roll"? Have you been to this city on Lake Erie? Tell us about it in the comments!
Disclosure: The author was hosted by Positively Cleveland to give you fine folks the scoop on Cleveland, Ohio and vicinity. While she appreciated the hospitality, she was not asked to give a particular point of view and all opinions are her own.
SaveSave
SaveSave