Gifts for Adults Who Love to Travel

Groove Rings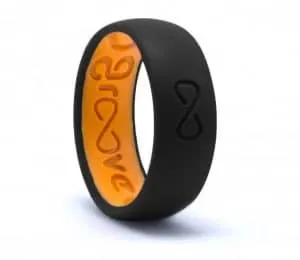 The grooves and air pockets in these silicone rings make them stand out in the crowd as being one of the best active and breathable rings for active folks. Groove Rings are a perfect replacement for expensive jewelry for anyone out on adventures. From $29.97.
---
Crocs Wedges & Flats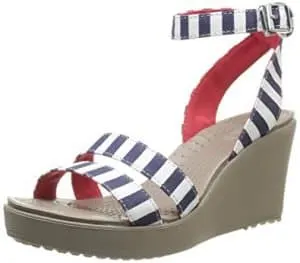 I fell in love with the Leigh Graphic Sandle travel shoes this summer in Quebec & they have since been my go-to travel shoe for something that is lightweight, versatile, and adorable. Apparently, and this was news to me, Crocs come in a wide variety of styles, not just the ones you expect. From $30.
---
Universal Yums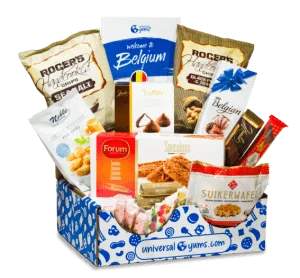 Give the wanderluster on your list a subscription of yummy treats & eats from around the world with Universal Yums. I got my first monthly box just before Christmas, and the whole family loved sampling unique, hand-picked items from Belgium. The snack scoreboard & booklet tells the stories behind the selections and lets everyone keep track of how they enjoyed the goodies, and each month features an exciting, new destination. From $14/month.
Find Universal Yums at universalyums.com
---
Cougar Snow Boots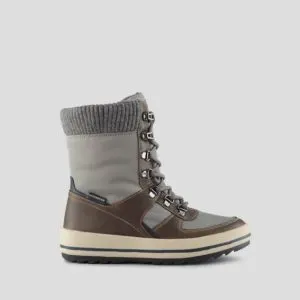 If your family is planning on a snow adventure this winter, a pair of Cougar Snow Boots is a great gift option to place under the tree this Christmas for the ladies. The boots are guaranteed to be waterproof, are temperature rated (so you can choose your level of serious adventure!), and feature memory-molded insoles and anti-slip outsoles so moms are comfy & safe while traipsing through the weather. Cougar also features a lineup of weather-approved "street" shoes, both dressy & casual, that will match any outfit you can pack. From $99.
Find Cougar Snow Boots on Cougarshoes.com
---
YogaClub Subscription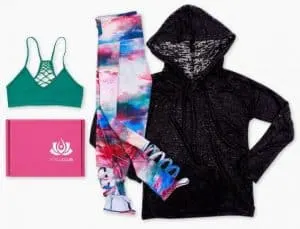 Give the travel-loving yogi in your life a fun subscription box tailored just for them. Each YogaClub's box is hand-curated by a personal stylist, customized to the user, and filled with brand-name apparel, at up to 60% off retail prices. And in case anyone has forgotten, yoga clothes are about the very best thing to travel in, especially on airplanes. From $30/month.
---
The Carry On Cocktail Kit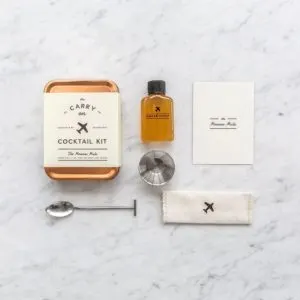 If the idea of another plane ride has you sweating, consider The Carry On Cocktail Kit, available in a few varieties including a Moscow Mule, Gin & Tonic, The Old Fashioned, and Champagne Cocktail. These TSA-approved kits include the mix-ins, stirring devices, and fancy-schmancy accessories, while you purchase the actual alcohol on the plane. Cheers! $24.00.
Find The Carry On Cocktail Kit on Amazon
---
Atlas Coffee Club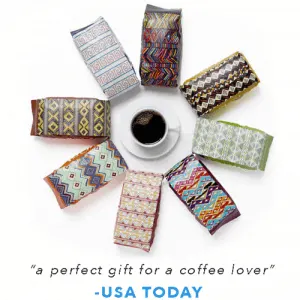 Give the coffee-lover in your family the gift of travel with Atlas Coffee Club. This new startup features a monthly gift box (the gift that keeps on giving, Clark), exploring the world's best coffee, highlighting a new country's coffee and culture each month. These "coffee tour guides" share locales and coffees that can't be found in stores.
Find Atlas Coffee Club at atlascoffeeclub.com
---
Uncommon Green Wine Glass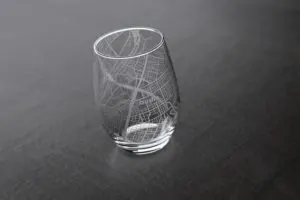 Honor your favorite city with a map etched on a wine glass or beer stein. Perfect for the travel loving adventurer. Mom or dad will enjoy drinking from these beautiful glasses!
Find Uncommon Green Wine Glasses at uncommongreen.com
---
Arcopédico's Lolita flats
Arcopédico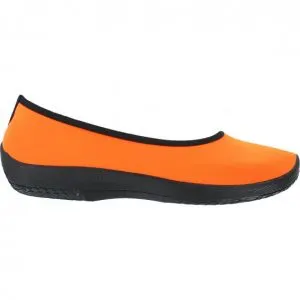 is known for its fabulous travel shoes. My husband's dress-flats are his go-to travel shoes when visiting a hip city. This year, I tried the colorful Lolita Flats; they offer on-the-go comfort, amazing arch support, all-day walkability, and a bold pop of color that adds a flash of pizzazz to any travel outfit. Available in a variety of colors. From $65.00.
---
Kooshoo Journey Shawl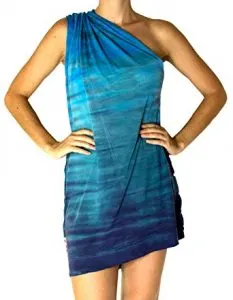 After receiving the Kooshoo Journey Shawl last spring, I have hardly traveled without it. This super-flexible piece can transform from a shawl into twelve different outfits including a poncho, skirt, dress, shirt, wrap, or scarf. Each piece is made from super-soft Tencil (from sustainably-harvested Eucalyptus), is ethically woven, dyed & cut in California, and is perfect for wherever you travel. $84.00.
Find the Kooshoo Journey Shawl on Amazon
---
Q Fossil Hybrid Smart Watches
All the rave this holiday season, smart watches are a best bet for almost anyone on your list. Hybrid smart watches, like the line from Fossil, offer the classic style of a watch with the functionality of a smart watch; you don't have to sacrifice aesthetics to enjoy updates, step counts, and weather on your watch. From $115.00.
Find Q Fossil Hybrid Smart Watches on Amazon
---
Splosh Change Box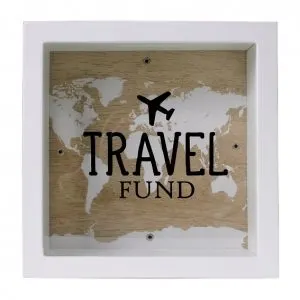 Save up for your family's next vacation with this adorable change box from Splosh. Placed on a shelf or table, you'll be booking your vacation in no time! $41.00.
Find Splosh Change Box on Amazon
---
DapperGanger Beard Kit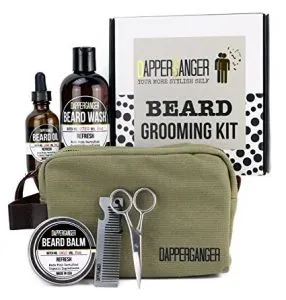 For the gentleman who can't be without good grooming options while on the go, consider DapperGanger's Beard Kit with stainless steel scissors & metal beard comb, Organic oil, conditioning wax balm, beard shampoo, and scented face wash, all tucked in a vegan canvas travel bag. $59.99.
Find DapperGanger's Beard Kit on Amazon
---
On the Road Prints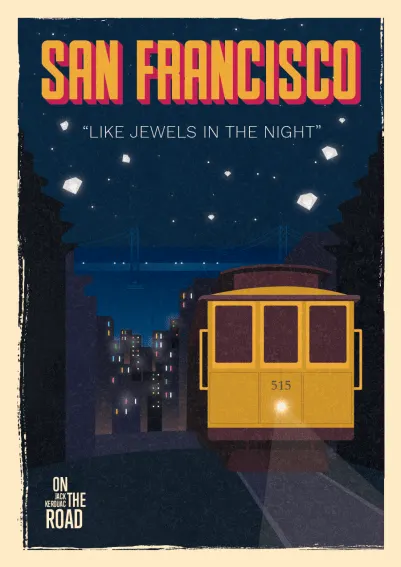 Celebrate the 60th Anniversary of Jack Kerouac's "On the Road" with a newly commissioned series of prints from the travel-loving family at Orbitz. Print & frame of these from a city you've just visited (or are going to) for the perfect gift. Free.
Find On the Road Prints at Orbitz.com
---
Click the category image below or hit next to continue.



Editor's Note: This article contains Amazon Affiliate Links. Some of the items mentioned in this gift guide were given to our editors as samples for review. We were not required to include these products, nor required to state any particular view. All opinions remain our own.
Featured photo by: Shutterstock