Christmas & Holiday Gifts for the Kids

Seedling Color the Earth Inflatable Ball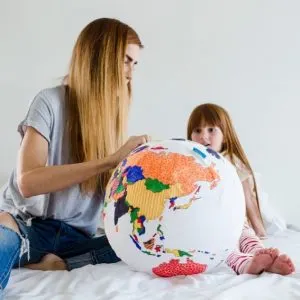 Your kids will fall in love with Earth's geography, maps, and travel while coloring their own inflatable ball of our home planet. They won't even know they are learning, which makes the concept even more fun. $19.99.
Find Seedling's Color the Earth Inflatable Ball on Amazon
---
Harry Potter Golden Snitch Fidget Spinner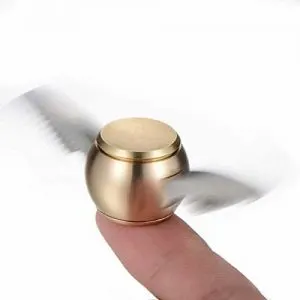 Fidget spinners are perfect travel companions with their small size and silent entertainment. For Harry Potter fans, holding this Golden Snitch will be an extra delight! The heavyweight and durable quality will make this a valuable toy for a long time. $19.99.
Find the Harry Potter Golden Snitch Fidget Spinner on Amazon
---
Books- "Honey for a Child's Heart", and "Honey for a Teen's Heart"
Parents know that having their kids read books, or listening to an audio book in the car is the best thing for their hearts and minds. But the question always is – what books are good? Be stumped no longer with these essential books, filled with book lists and recommendations for kids based on genre such as fantasy, animals, mystery, etc. Get recommendations based on age and read synopsis so that you can help your child pick great books to fall in love with.
Find Honey for a Child's Heart and Honey for Teen's Heart on Amazon
---
Oaki Snow Boots and Rain Gear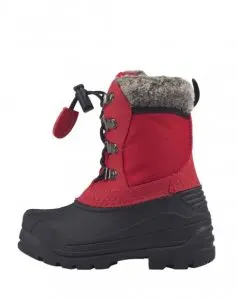 Get your young kids ready for the cold and wet weather with Oaki's lineup of snow and rain gear for families. An adorable range of colors, patterns, and styles keep kids warm and dry in style this winter, and the prices are extremely reasonable, especially for growing kiddos. $39.99.
Find Oaki Snow Boots & Rain Gear on Oaki.com
---
Sphero – App Controlled Robot Balls
Kids will likely pine for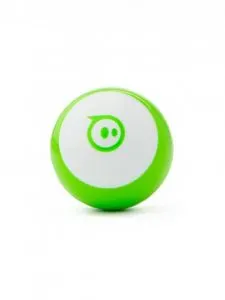 the (more expensive) BB8, Lightning McQueen or R2D2 varieties of these app-controlled robots, but the original Sphero balls are the perfect size to take on trips without adding any extra bulk to your luggage. $59.99.
---
Nintendo Switch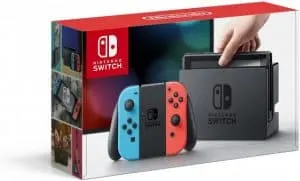 We have 3 (three!) gaming systems in our home, but I still couldn't pull my kids away from the Nintendo Switch promo at a local electronics store. The learning curve was fabulous & the game selection is great for younger kids and tweens. $299.99.
Find Nintendo Switch on Amazon
---
Bunchems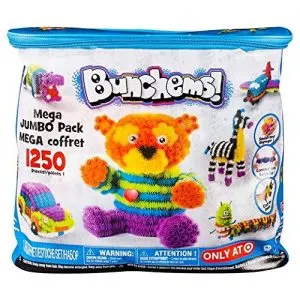 My family fell in love with Bunchems. I thought they would be annoying (because of their small size), but the stick-togetherness of these little orbs actually make them the perfect companion for road trips & travel. My kids have played with these for hours to pass the time, making everything from animals to houses to robots, and more. $24.99.
---
Wreck-This-Journal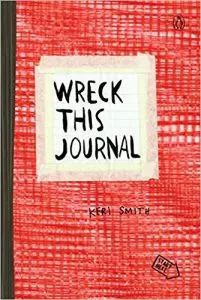 This journal begs to be traveled with. Since the whole point is "wrecking it" (by coloring, spilling, stepping on, dropping, and lots of interactive fun), parents don't have to worry about keeping the journal in mint condition while on the road. Hurray for kids having non-techy fun and parents not having to worry about keeping it safe. $8.59.
Find Wreck this Journal on Amazon
---
Adopt Your Favorite Animal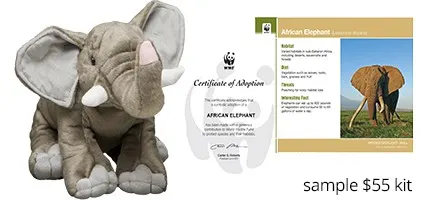 If you have an animal lover in your life, the World Wildlife Federation's Symbolic Species Adoptions are a great gift. For $55 the recipient will receive an adorable stuffed animal, an adoption certificate, photo, species card which gives great information about the species, and a gift bag. Best of all, you will know that your donation is going to a great cause. Animals for adoption include the typical lions, tiger, and bears as well as less than typical animals such as the fossa, slow loris, pangolin, and the adorably mustached emperor tamarin.
Click the category image below or hit next to continue.



Editor's Note: This article contains Amazon Affiliate Links. Some of the items mentioned in this gift guide were given to our editors as samples for review. We were not required to include these products, nor required to state any particular view. All opinions remain our own.