Great Travel Gadgets & Companions

AUKEY 20000mAh Power Bank with Lightning & Micro Input Portable Charger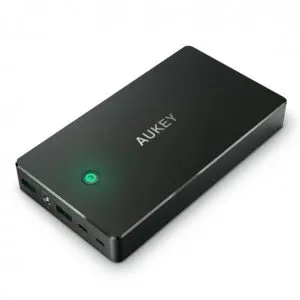 A portable charger is a great gift idea for traveling, especially when going to Disney World or other full-day amusement parks. This portable charger charges iPhones nearly five times (great for multiple kids) at a super fast speed, up to two devices at a time.
Find AUKEY Power Bank on Amazon
---
GRAYL Water Purifier Bottle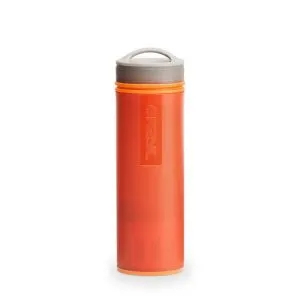 Having clean great tasting water is a must when traveling as a family, instead of purchasing several bottles of water every day, the
GRAYL
water purifier bottle allows you to have clean the water from just about any water source including waterfalls, rivers, and springs. Just fill, press, and drink your way to great tasting clean water. Whether you're heading into the great outdoors or into the country where you aren't sure if the water is clean or tastes good, this is a great bottle to carry with you.
Electronics Accessories Travel Organizer Bag with Handles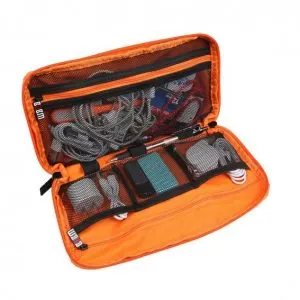 Keep all of your cords, headphones, and chargers organized and in one case instead of floating around the car. Much easier to find them while traveling! Parents may find this an answer to many of their problems- organizing!
Find BUBM Travel Organizer Bag on Amazon
---
Psi Bands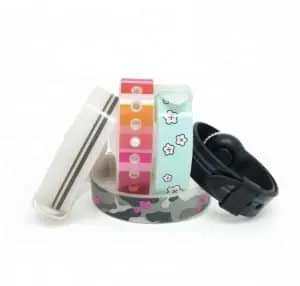 I get motion sickness while traveling on winding roads, on airplanes, and especially on boats. These Psi Bands have helped me from sitting on the sidelines (literally) while out and about, and they are clinically proven to help most travelers who suffer from motion sickness. A great gift for someone with an upcoming trip planned — I'm looking at you, cruises. $12.99.
---
Populele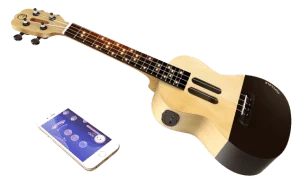 Take music and learning on the road with this ingenious ukulele. Ukulele's have long been the preferred instrument for music-loving travelers because they are so portable and fun to play. What makes this uke special is that it uses a phone app, bluetooth, and LED technology to light up the fretboard and teach songs to players of all abilities. Kids will love that the app uses gamification to teach chords and encourage practice; that is, if they can pry it out of mom and dad's hands. The populele with accessory kit (charging cable, canvas case, capo, extra strings, and 2 picks) is $169.
---
Color Cloud Hammock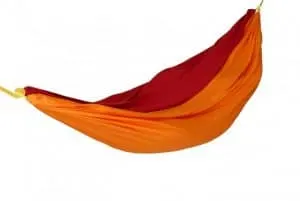 Float away on one of the most comfortable and spacious hammocks made from superfine polyester. Each Color Cloud Hammock is made via a family-owned local business in Addis Ababa, supporting women who primarily are the workers. Easy to hang and light to carry, this hammock is a delight for kids and parents. From $69.95.
Find Color Cloud Hammocks on Amazon
---
Grand Trunk Design Hammock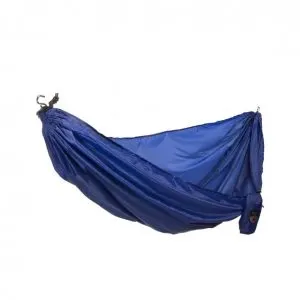 Relax in style with your favorite flag or print design from Grand Trunk. These hammocks are incredibly easy to hang with straps and carabiners that anyone can use. Just wrap around a tree, clip in, and you are ready to relax! Perfect gift for any family or kids. From $19.99.
Find Grand Trunk Hammocks on Amazon
---
Tenba Messenger Bag (Camera Bag)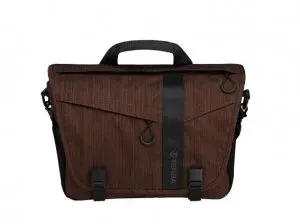 Now parents can take their DSLR cameras with them on family outings! This messenger bag makes carrying cameras a safe and stylish option. With pockets galore and an easy access zipper, it's a snap to carry your camera and other gear. Read our full review.
Find Tenba Messenger Bag on Amazon
---
Matador Beast28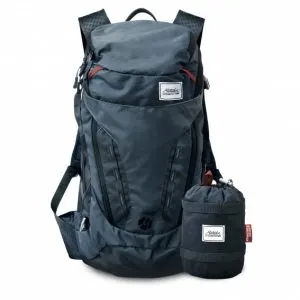 A super lightweight and packable backpack that folds into a compact bag for a convenient addition to your luggage. This versatile pack includes features that are perfect for a mountain backing trail or a casual trip to the beach. Stow this Matador backpack in your suitcase for your next trip! Read our full review.
Find Matador Beast28 on matadorup.com
---
Trtl Travel Pillow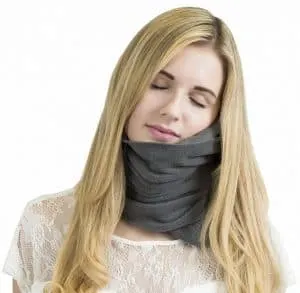 After missing a ton of sleep on a not-so-smart red-eye flight this summer, I vowed to make a change to my in-flight pillow options. This travel pillow is easy to pack, doesn't require inflation, and is extremely supportive, even when you get the middle seat on a six-hour-flight. $29.99.
Find Trtl Travel Pillow on Amazon
---
Pacsafe Daysafe Crossbody Purse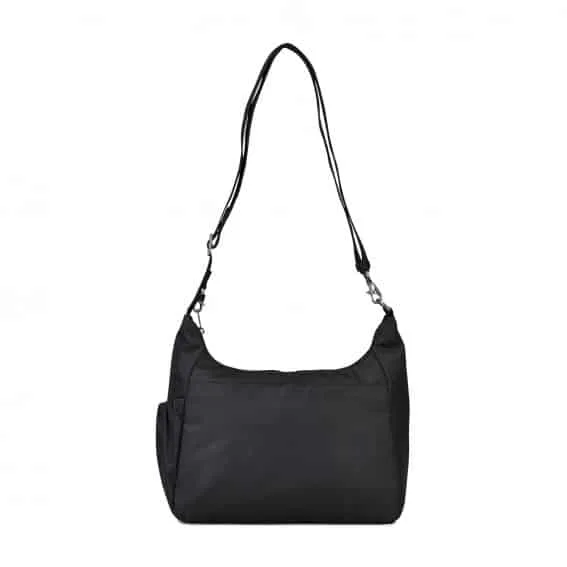 Traveling to cities where pickpocketing is a major issue can make carrying a purse downright stressful. Luckily, Pacsafe has come with their Daysafe Crossbody Purse which has several effective theft deterring features. The purse is made of slash-resistant materials which also guard against RFID skimming of passports and credit cards. Special hooks allow you to lock the zipper shut as well as lock your purse to a stationary device (like a chair while you are eating). The crossbody style is easy on the back, making long days of exploring much more enjoyable. $49.95 is a great price for piece of mind.
Looking for something different? Here are 5 more great gifts for travelers.
Click the category image below or hit next to continue.



Editor's Note: This article contains Amazon Affiliate Links. Some of the items mentioned in this gift guide were given to our editors as samples for review. We were not required to include these products, nor required to state any particular view. All opinions remain our own.