No toy screams childhood like the LEGO brick. Whether traveling with LEGO fans or not, the consensus of Trekaroo families is that LEGOLAND is awesome.
With over 60 rides, shows, and attractions for kids ages 3-12, it's hard to beat. We've got the low-down on the best rides at LEGOLAND, tricks for each age group, and more. Here are our best LEGOLAND tips to make your family trip to LEGOLAND San Diego fantastic.
LEGOLAND Tips to Know Before You Go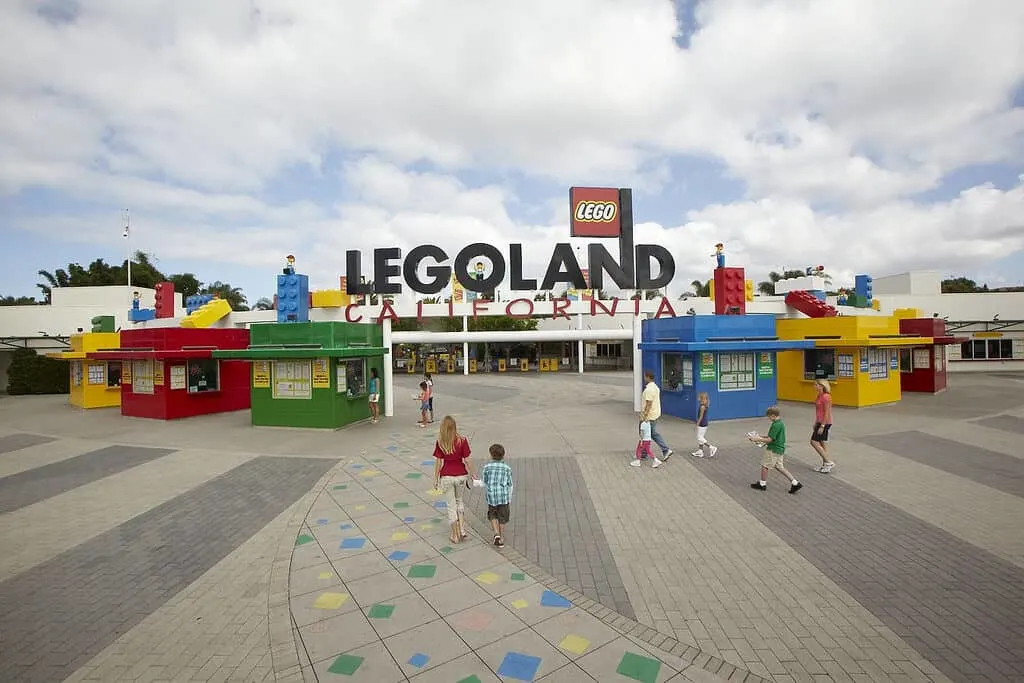 1. Buy the right type of ticket for your visit.
LEGOLAND San Diego offers several ticket options depending on the season. A ticket for LEGOLAND gives guests access to the main park.
Guests who want to experience the water park will need to purchase a Water Park Hopper or a Resort Hopper, while guests interested in the SEA LIFE Aquarium will want to purchase a SEA LIFE Hopper ticket. Guests who want to see all three parks will want to obtain a Resort Hopper ticket.
2. Do not pay full-price for LEGOLAND tickets.
Buying tickets online provides a significant discount. Or, find a whole list of discount options in our article about LEGOLAND California Discount Tickets.
3. Stay and play all day.
LEGOLAND's hours reflect the age of its guests. It does not stay open late into the night. Families will want to get the most out of their ticket by planning on staying in the park the whole day.
4. Arrive early for the best parking.
LEGOLAND does charge for parking. Rates vary based on vehicle size. Preferred parking is available closer to the park, but by arriving early, families can nap spots right next to these for the price of General Parking. Also, LEGOLAND offers a few first-come, first-served charging stations for electric vehicles.
5. Consider using the Reserve 'N' Ride system.
Those who don't want to risk waiting in long lines can purchase a Reserve 'N' Ride Electronic Reservation Service for their group. This feature allows guests to essentially "get in line" for a ride electronically without actually waiting in line.
Guests who use Reserve 'N' Ride are notified electronically when it's their time to ride. There are three pricing options to choose from, use the mobile app to best plan out your ride and pricing options.
6. Download the Legoland App.
With the app you can check ride wait times, reserve ride times, use the interactive map, find showtimes, and even find exclusive offers.
7. Bring snacks.
Although outside food is not permitted, small snack items and water bottles are allowed. Munching on treats in line helps prevent hangry meltdowns while you visit LEGOLAND San Diego.
8. For the fewest crowds, try to visit when school is in.
In general, weekends and school holidays like Spring Break are much busier than school days. I also love using IsItPacked.com's crowd predictor.
9. Use Package Pick-up.
No need to carry souvenirs with you during the day. Any purchases made in the store can be transferred to the exit for pick-up on your way out.
Exclusive Adventures for Your Day at LEGOLAND San Diego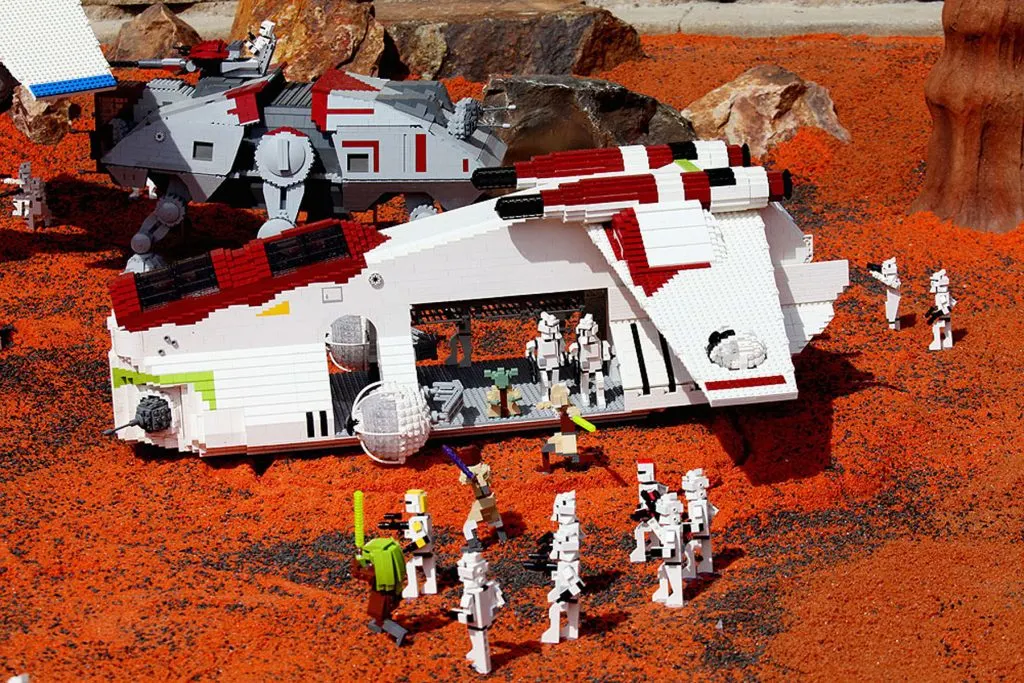 10. Take time to explore Miniland USA.
Marvel at the way scenes and characters from your favorite Star Wars films are re-enacted in LEGO bricks. Check out the replicas paying homage to San Francisco, Las Vegas, Los Angeles, and Washington, D.C..
11. Be sure to stop in at the Model Shop
See the Master Builders at work fixing and developing the park's LEGO models.
12. The LEGO Movie Experience puts you in the actual movie set!
Search for your favorite characters in the set, and then hop outside to find one of them for a photo opportunity.
13. Tour the LEGO Factory.
See how the bricks are made and how sets are put together. My then 5 -year-old son was in awe as he watched his beloved LEGOS being made.
14. Take a Ride on Emmet's Flying Adventure in The LEGO MOVIE WORLD.
This is a great place to start your day! This 4-D flying movie takes you on an adventure all over the LEGO Movie World!
15. Train for adventure in LEGO NINJAGO WORLD.
LEGO NINJAGO the Ride puts you in control of the elements. Other features around this area let you put your ninja skills to the test with climbing and spinning.
16. Take a break with an exclusive 4D movie.
These 12-minute shows feature our favorite LEGO characters in exciting new adventures, as well as a nice break from standing in the fun. The theater is located in the Imagination Zone.
17. Bring a swimsuit to change into or have kids wear it under their clothes.
Kids have two great opportunities to jump in the water! Both Pirate Shores and The LEGO Movie World splash pads welcome water play! Lockers are available in the Pirates Shore area.
18. Find real sea creatures on the new LEGO City: Deep Sea Adventure ride.
This ride features a real submarine and an interactive treasure hunt. Enjoy this ride with everyone from baby to adult because there are no height restrictions.
Plug in your dates and we'll search for the lowest prices on hotels for you.
We're an affiliate of Booking.com. Every time you book a hotel through our link, you get the same awesome deals, but our kangaroos get treats too.
Best Rides at LEGOLAND San Diego for Older Kids (over 42″ and at least 4)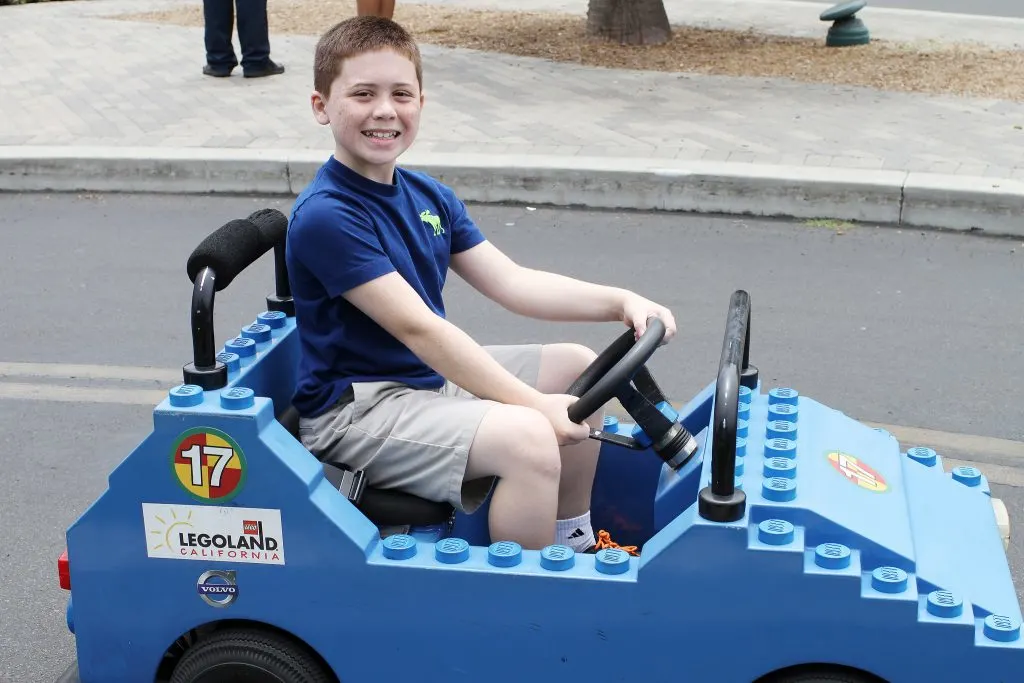 19. Thrill-seekers should head to the roller coasters.
Young adrenaline junkies can quench their need for speed on 3 roller coasters: LEGO TECHNIC Coaster, Coastersaurus, and the Dragon. Knight's Tournament is another good option for thrill seekers, and riders can choose the intensity of the experience.
20. Pick up a LEGOLAND Driver's License at Driving School.
Kids 6-13 drive their own cars on a circuit in Fun Town and have a great time doing it. They are handed a "license" at the end. You can pay to add a picture, or just add your own at home.
21. Save time to play at Hideaways in Castle Hill.
Think of it as a huge, multi-level play fort. We went with kids ranging from 4 to 10 years old and they all loved it! So grab some apple fries and a shady spot to let them run!
LEGOLAND San Diego Tips for Little Ones (Under 42″)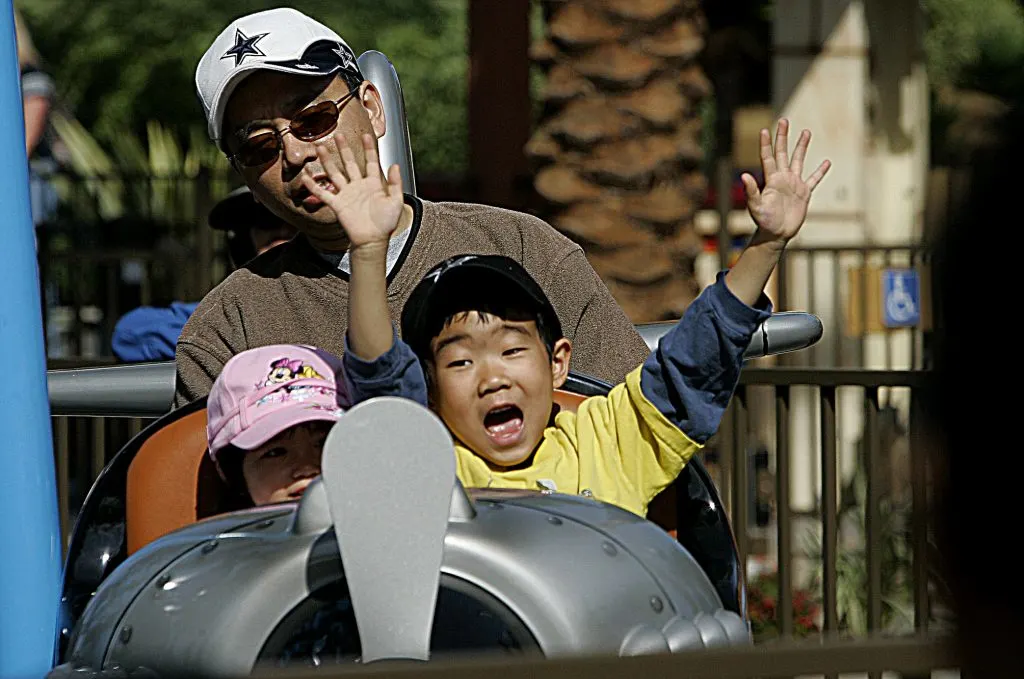 22. 36 inches is the key height to be able to participate in most activities in the park.
Lots of areas have no minimums but if you want your little ones to be able to enjoy all the park has to offer, consider waiting until they reach this height.
23. Plan time in your day for DUPLO Playtown.
Little ones can play with huge foam DUPLOs, stay safe in play structures made to look like DUPLO sets, and ride their very own train.
24. Head to Skipper School and Junior Driving School early in the day.
Both offer the little set a chance to be powerful in the driver's seat. They are very popular and the lines can get long.
25. Enjoy the non-ride activities.
Dig Those Dinos gives little kids a chance to use buckets and shovels to dig for dinosaur fossils in the sand. Another fun area is Pharaoh's Revenge, a two-story indoor play area where soft balls can be hurled at family and friends alike. Or, explore the rocket ship structure at The LEGO Movie World!
26. Let the kids play while the parents wait in line.
Many of the popular rides have play areas set up by the ride line to keep little ones occupied. Parents watch kids play from the cue, then kids join up again before entering the ride.
LEGOLAND Tips for Babies and Toddlers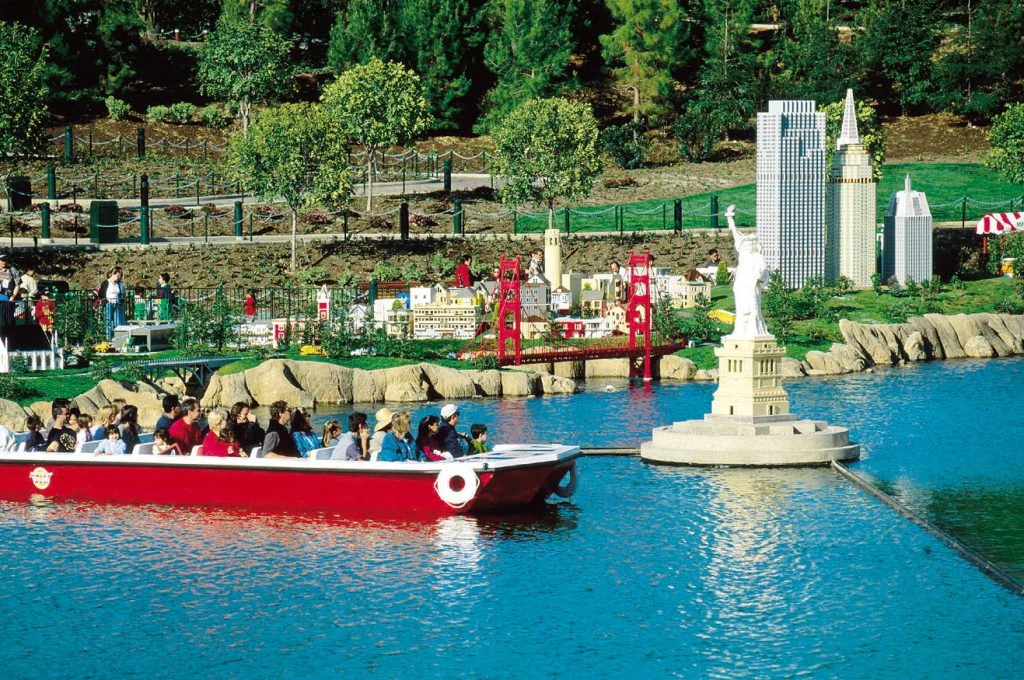 27. Check height requirements ahead of time.
Much of LEGOLAND is accessible to little ones, but many rides have height requirements of at least 34 inches. Luckily, LEGOLAND has a brochure with activities that are friendly for two year olds so you know where to take your short ones.
28. LEGOLAND San Diego offers stroller rentals on a first-come, first-served basis.
They are available at The Marketplace and The Beginning.
29. If traveling with infants, utilize Model Mom Baby Care Center.
This area has changing tables, highchairs, rocking chairs for nursing, as well as a refrigerator and microwave.
30. LEGOLAND offers Parent Swap so that adults with little ones can still ride.
Stick together as a group for the line. When your party gets to the front of the line, let a LEGOLAND employee know, and they will allow adults to switch places and the big kid to ride twice.
31. Bring baby on rides that the whole family can enjoy together.
Fairy Tale Brook offers shade and a calm boat ride for every height. Coast Cruise allows the whole group to see the world through LEGO-shaped eyes.
SEA LIFE Aquarium Tips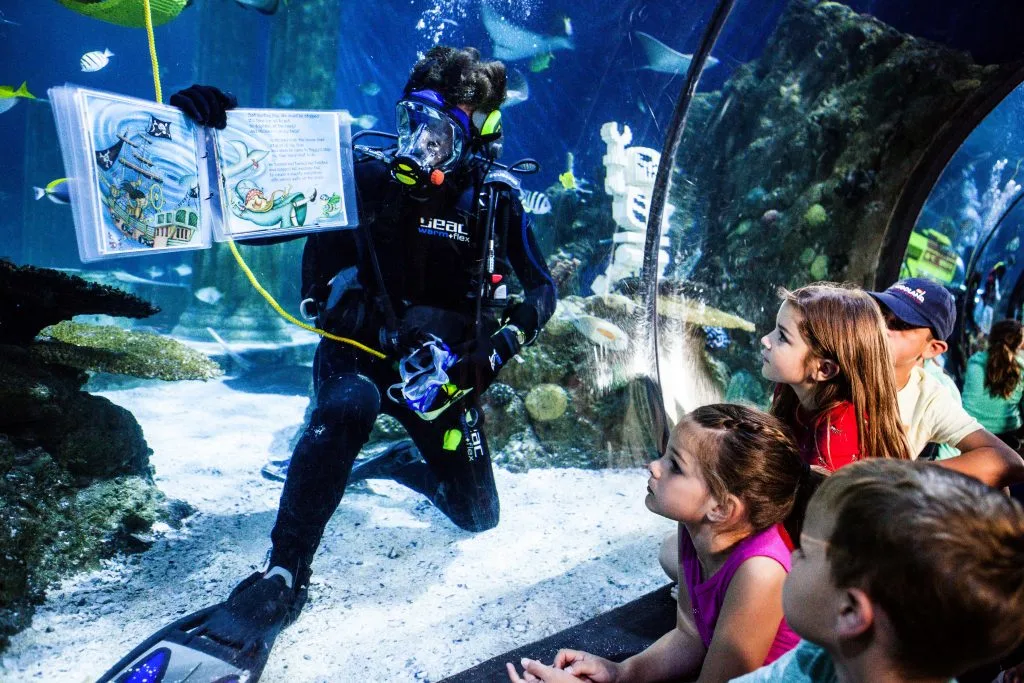 SEA LIFE Aquarium is located to the left of the main LEGOLAND entrance. It can be accessed from within LEGOLAND or directly from the parking lot.
32. SEA LIFE Tickets can be purchased alone.
OR as part of a LEGOLAND Hopper Pass.
33. Grab a Dive Log Book at the entrance.
Kids find stations throughout the museum where they stamp their book. Turn in your completed book at the end for a small prize.
34. Attend an educational talk or feeding demonstration.
Check the schedule to see what shows are planned for the day.
35. Book online to receive savings in advance.
Rather than waiting to purchase tickets at the door.
36. The average aquarium visits last 45 minutes.
If you just want a quick peek, you can walk through it all in about 15 minutes. But if you take your time with the quiz, touch tanks, talks, and interactive features, your visit could last much longer.
LEGOLAND WATER PARK Tips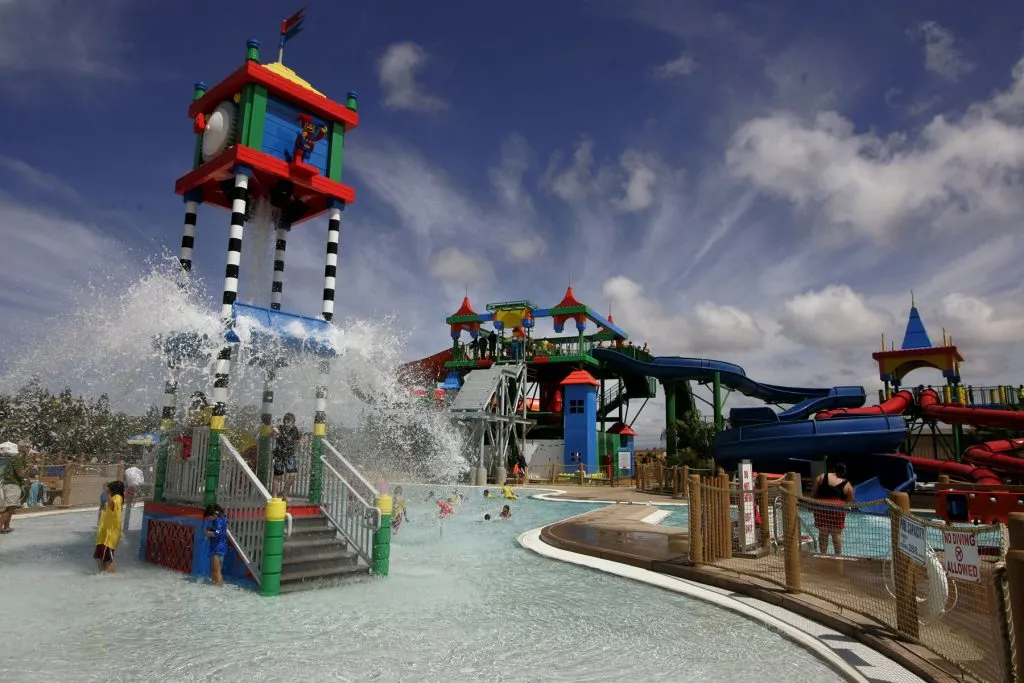 Throughout the original water park, LEGO CHIMA Water Park, and Surfers' Cove, kids will find water fun with unique LEGO style.
37. LEGOLAND Water Park tickets must be purchased in addition to regular park admission.
Guests have the option of buying a park hopper pass that includes admission to the water park, or upgrading at the park.
38. Water Park opens seasonally and hours vary from the rest of the park.
Check the schedule before you go.
39. Lockers are available for rent.
The ones in the CHIMA locker area are typically less crowded. There are changing areas and body dryers as well.
40. Bring a waterproof case for your phone.
Don't stress about where to keep it safe or missing fun photo opportunities.
41. A swim diaper is required for all children three and under.
They are available for purchase inside the park if you forget yours at home.
42. Complimentary life jackets are available for younger visitors.
Find more fun activities in San Diego County for families.
Where to Eat at LEGOLAND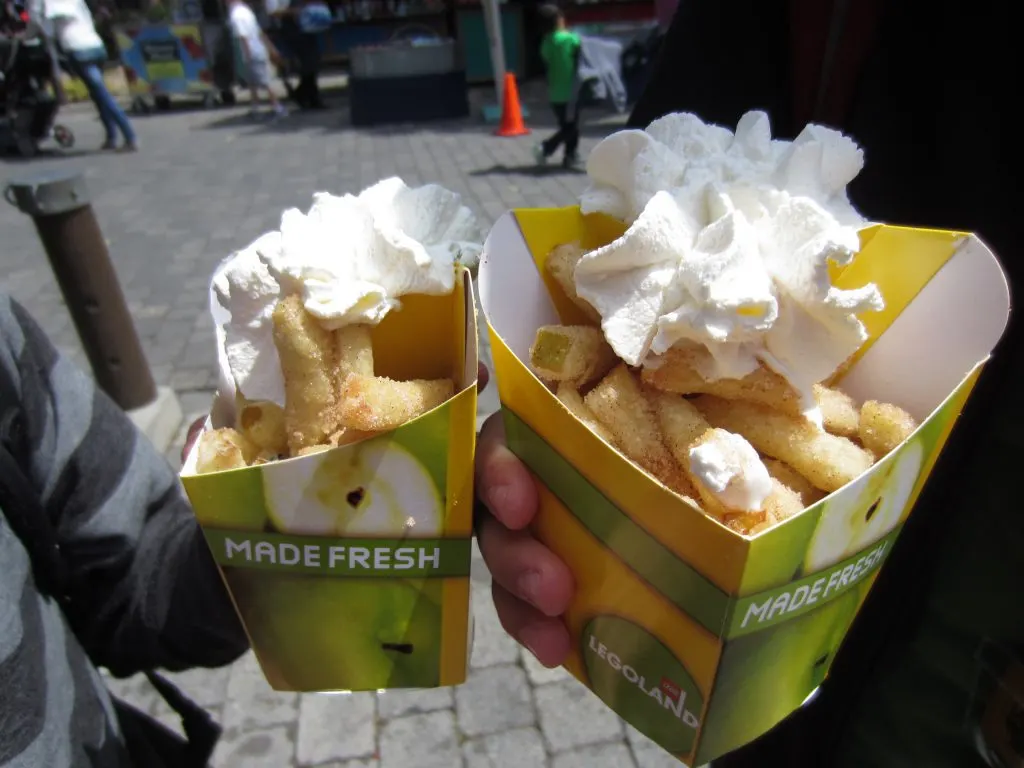 43. Try Granny's Apple Fries.
This unique LEGOLAND treat consists of strips of Granny Smith apples, cinnamon and sugar, and vanilla whip.
44. Use the app to find food and drinks to suit your tastes.
Or just the closest one for your hungry belly.
45. Food connoisseurs enjoy the smoked pulled pork and chicken of Knights' Smokehouse at Castle Hills.
And it smells heavenly.
46. Grab a Crepe and Coffee in The LEGO Movie World.
These are delicious and so much fun to watch being made at Cloud Cuckoo Crepes! Look for their seasonal offerings here too and best of all they have espresso here!
47. Food Allergies? Check out LEGOLAND's online dietary guide.
Families with food allergies and/or restrictions appreciate LEGOLAND's online dietary guide to give them a head-start on meal planning. Always consult with the chef in regards to specific health needs.
Exploring more of the Golden State? Here are the Top 10 Things to do in California with Kids.
Where to Stay At LEGOLAND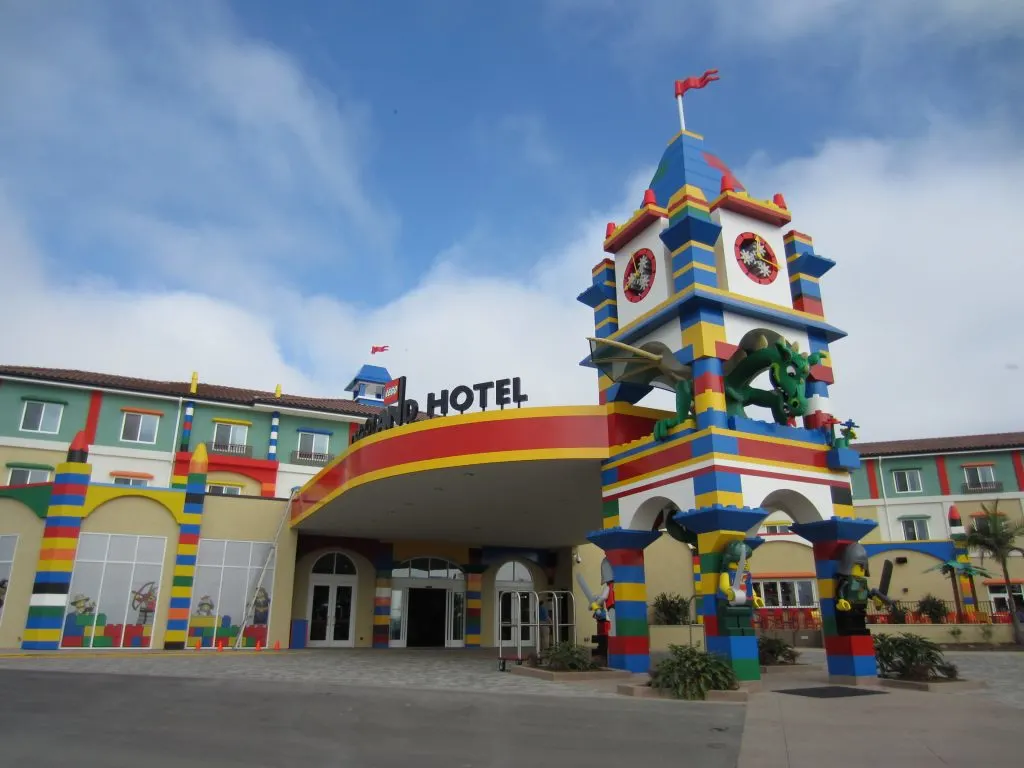 48. Stay at the LEGOLAND California Resort or LEGOLAND Castle Hotel.
Staying at the LEGOLAND Hotel puts you right at the theme park's entrance. With creatively-themed rooms, kids' bunk rooms, LEGO bricks to build with, and a sublime pool, one of these LEGOLAND Hotels is perfect for those who want to enjoy an entire LEGO-themed vacation. Hotel guests also receive early admission to the park and a delicious breakfast buffet.
49. Check ahead of time for combination hotel stay & park ticket deals.
Many times, families can save money by purchasing both for their San Diego vacation.
50. Parents who want a more relaxed stay after a day of LEGO colors and excitement may want to try the Sheraton Carlsbad Resort and Spa.
Kids like the private entrance to LEGOLAND from the resort, while parents love the Southern California ambiance and relaxation.
After you've seen the park, check out these local hot spots in Carlsbad and other San Diego attractions with 40 things to do with kids in San Diego.
Wondering what Legoland, Florida is like? Check out our Ultimate Guide to Legoland, Florida