San Jose, Costa Rica is literally the center of paradise and the third largest city in Central America. You won't see many skyscrapers here, but you will find some of the best museums, food, breweries, and parks in all of Latin America.
There are lots of fun things to do in San Jose, Costa Rica, especially since ticos (locals) highly value family. You'll find Costa Ricans will welcome families of all shapes and sizes with open arms. Here are top picks on what to do in San Jose from a local.
Cultural Things to do in San Jose, Costa Rica
1. Visit the San Jose Children's Museum, Museo de Ninos.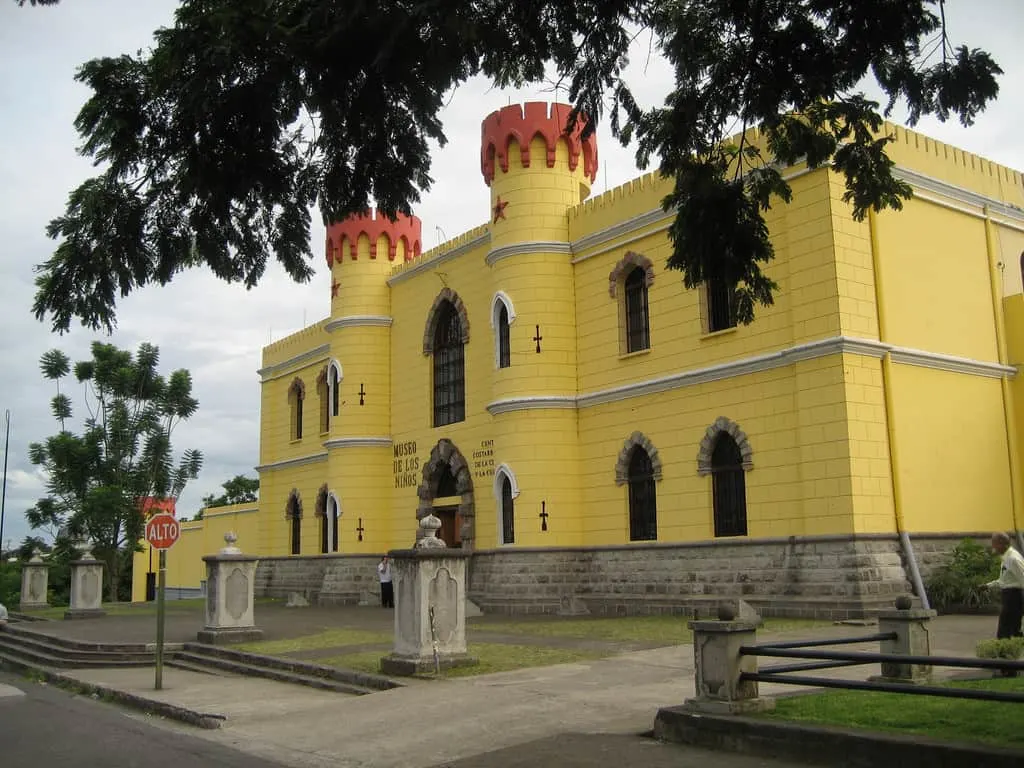 The largest children's museum in Costa Rica is located right in the center of San Jose, in the middle of the science and culture complex. You can't miss it- it's the huge yellow building!
Inside, you will find an interactive museum with rotating exhibits aimed at kids 0-12. Most everything is in Spanish, which is a fun way to interact with language and culture. You are also bound to run into many Costa Rican families, a great way for kids to interact via the universal language of play.
2. Tour the Jade Museum, Museo de Jade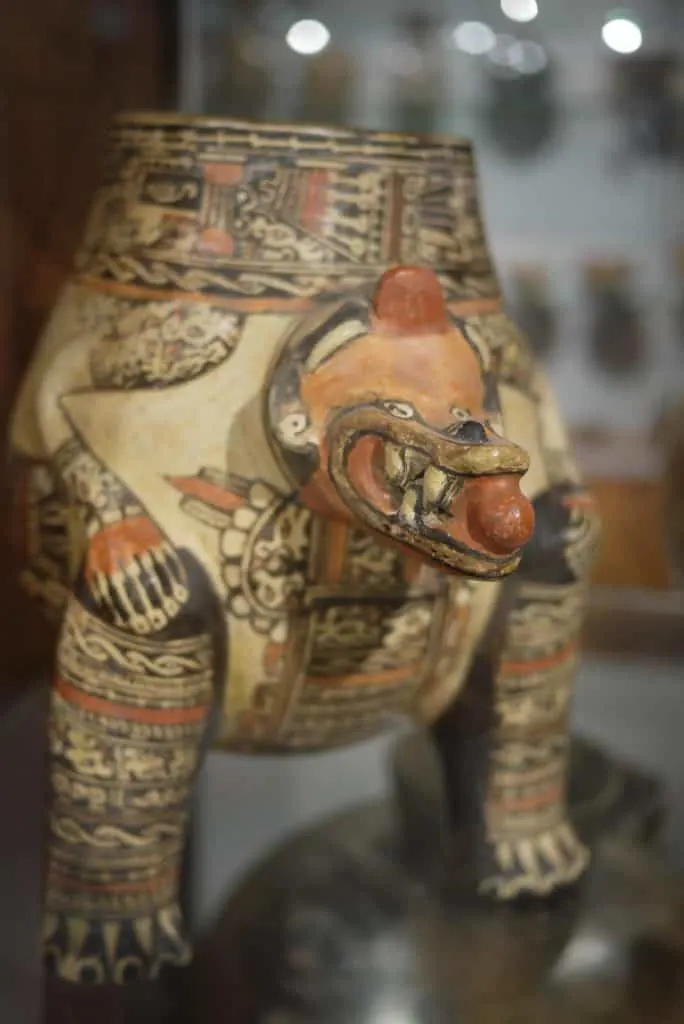 The Jade Museum is an archaeological museum in San Jose, Costa Rica. It houses the largest collection of pre-Colombian art in the country. It's also super cool looking; it looks like a huge piece of uncut jade!
At the Museo de Jade you can expect to learn all about how jade has been used throughout history- both as adornment and currency. The museum also keeps a rotating exhibit of national interest.
The information at the museum is in both English and Spanish. There are lots of interactive elements that kids can enjoy while the adults geek out on history.
3. Watch a Performance at the Teatro Nacional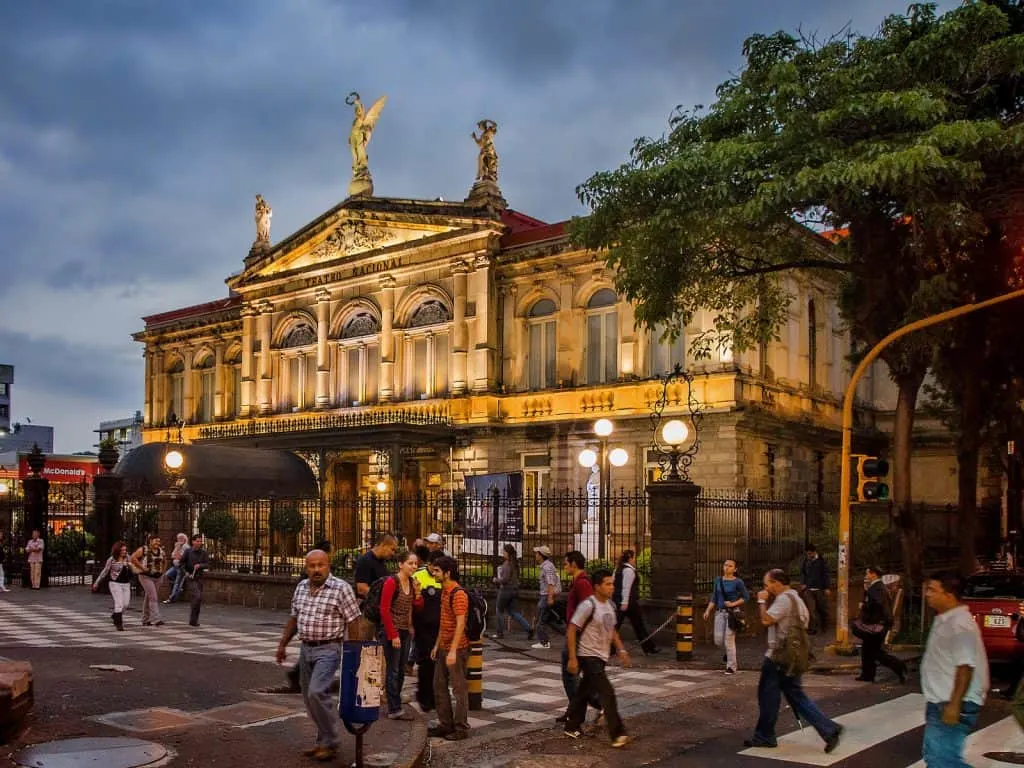 The National Theatre is located in the heart of San Jose, right off of the Plaza de la Cultura in downtown. In the evenings, El Teatro Nacional provides an excellent arts program of Costa Rican national theatre, music, and dance.
Tickets are not too expensive and fairly easy to come by. The National Theatre is also open during the day for tours of the historic building and grounds. Built in 1891 and exquisitely maintained, the theater is a fun place to photograph.
Don't miss the mural replica of the 5 colon bill. It's one of the first printed currencies in the world to have a woman on it.
Ready to explore more of Costa Rica? We have 20 unforgettable Costa Rican family vacation experiences for you!
Foodie Travel in San Jose, Costa Rica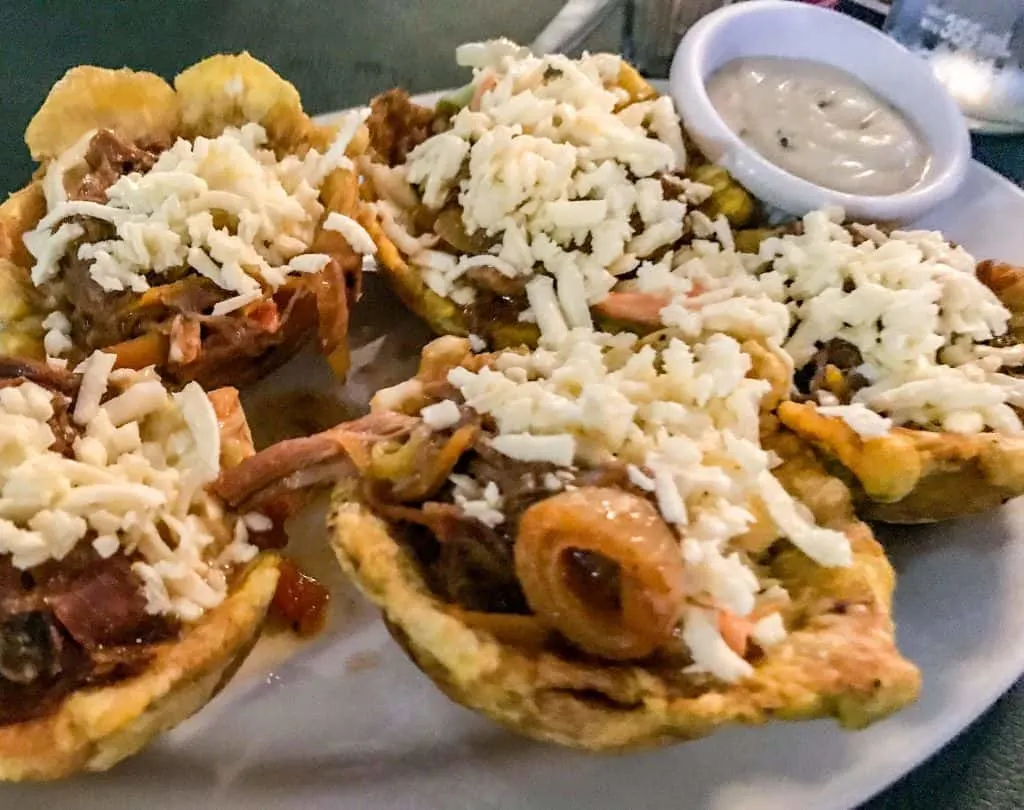 4. Soda Tapia
La Soda Tapia is one of the most famous and popular restaurants in all of San Jose, Costa Rica. This family-owned restaurant is impossible to miss on the main drag into San Jose from the north- just look for the bright red awning.
The Tapia family has been churning out authentic traditional Costa Rican food for decades, so you'll find lots of locals here. The menu is huge- with everything from traditional casados (Costa Rican meals) to fast food like burgers and pizza. Make sure you go with an appetite!
5. Spoon
Spoon is a fast-casual Costa Rican chain restaurant with five locations in San Jose. Renowned for their famous torta chilena (1,000 layer cake), Spoon is the perfect place for afternoon coffee.
However, this restaurant also boasts great menu items such as hearts-of-palm casserole and a delicious grilled chicken salad. For a quick and delicious meal that won't break the bank, Spoon is a great option- and a huge local favorite.
6. La Casona Tipica
This log cabin-style restaurant is located in the heart of downtown San Jose, Costa Rica, close to the National Theatre and the Artisanal Market. If you want a traditional Costa Rican meal served just like grandma would- La Casona Típica is your place.
Meals are cooked on a wood stove, and many traditional dishes are even served on a wooden tablet with banana leaves as the plate. Expect to pay between $5-$15 per plate of food.
I recommend the olla carne (Costa Rican beef stew), casado con carne en salsa (beef with a flavorful sauce served with rice and beans), and the chicharrones (fried pork belly). You won´t be sorry!
7. La Posada de las Brujas
In a suburb of San Jose called Escazu, there is a lovely restaurant called La Posada de las Brujas.
Well known throughout the area, the food deliciously typical- think nachos, chicharrones, ceviche and more. Enjoy a cold beer or cocktail while the kids play on the playground or trampoline. Bonus- there's a petting zoo!
Ready to try a taste of Costa Rica in your own home? Try Pura Vida Mom's arroz con pollo with chicken recipe.
Great Shopping in San Jose
8. Browse El Mercado Central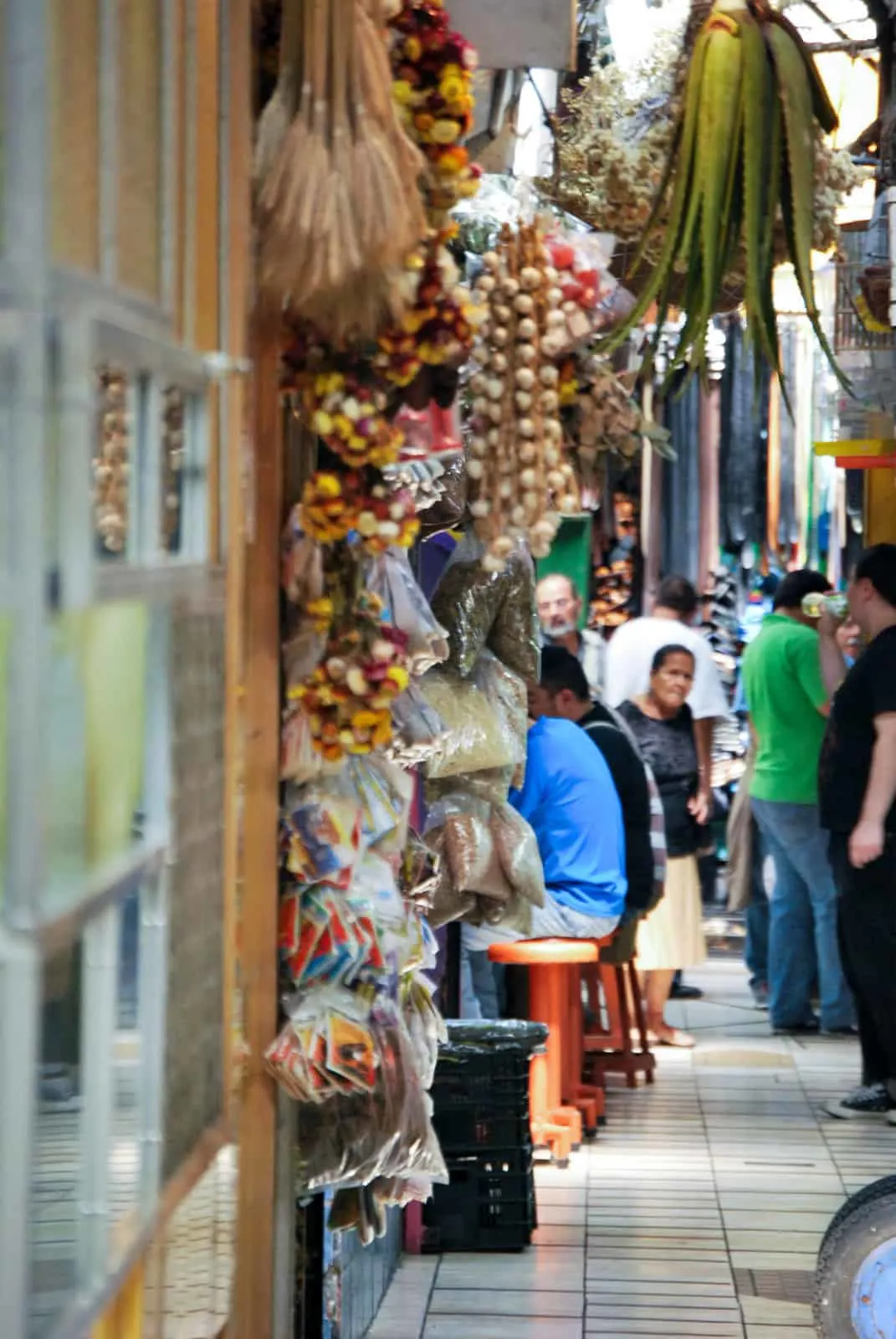 The central market is an indoor market housed right in the center of downtown San Jose, Costa Rica. Compared to most international markets it is quite tame. You can find many food and artisan items inside, but don't expect to find much in the way of live animals or foul odors.
Many ticos come here to buy spices, and stay for the food. There are tons of food stalls inside dishing up some of the freshest, most authentic, and cheap food in the country. Bartering is highly frowned upon, and watch your pocketbook in busy areas.
Find the lowest prices on family-friendly hotels in San Jose, Costa Rica
9. Find Something Special at the Mercado Artisanal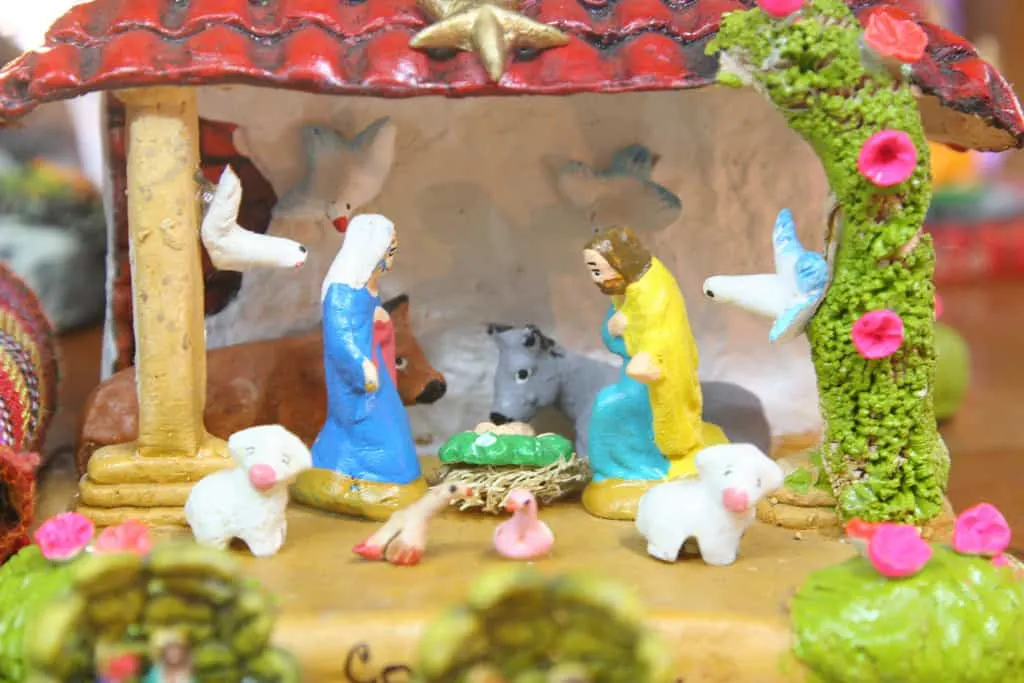 The Mercado Artisanal is an outdoor market near the Plaza de la Cultura, just walking distance for the National Theater and right in front of La Casona Típica. Open Monday-Sunday from 9 am to about 5 pm, artisans from all over Costa Rica come to San Jose sell their traditional handicrafts.
This is a great place to find souvenirs from all over the country, and you can often ask nicely for a bit of a price break from the sellers. You can find everything from t-shirts and shot glasses to hammocks and wood items, just depends on the day!
10. Multiplaza Mall in Escazu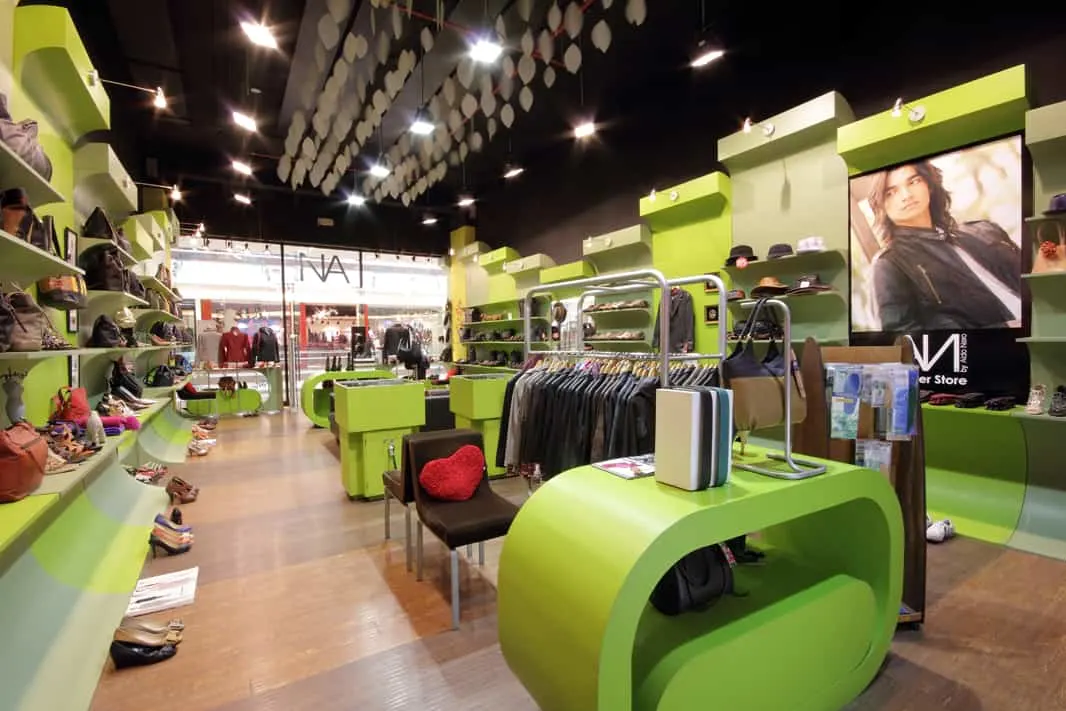 If you need a good mall head to the Multiplaza in Escazú, a suburb of San Jose. It is the biggest and best in Costa Rica.
It houses stores from all over the world, from Adidas to Zara. There are also several banks, grocery stores, and free wifi. Ticos flock here for the huge international food court, grand movie theater, and the play area for kids.
Don't expect to find deals here – because of steep import taxes on dry goods, most clothing and home items are more expensive than they are in the rest of the world. But it's a good place to head if you forgot to bring something and want to find a U.S. or European branded item.
Safety Note: Keep in mind that San Jose is a capital city- it bustles with activity and pickpockets. Keep your belongings close and your eyes peeled for suspicious activity. If something doesn't feel right- it isn't.
Great Parks & Outdoor Space in San Jose, Costa Rica
11. La Sabana Park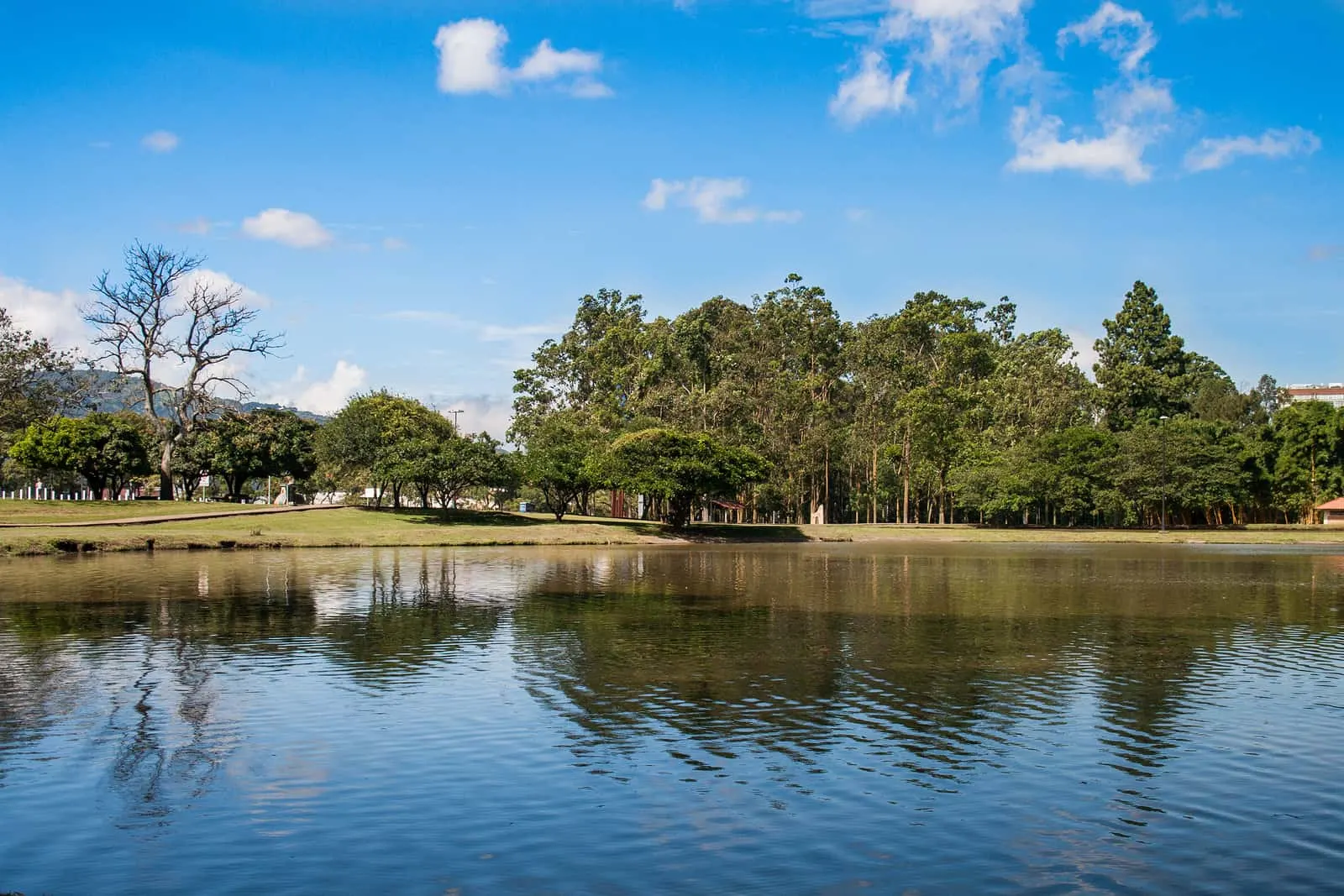 One of the largest parks in all of Costa Rica, La Sabana has undergone a huge makeover in the last few years. It boasts a large running track, playground for kids, and a huge pond.
The west end of the park houses the Costa Rican National Soccer Stadium, and the east side houses the Museum of Costa Rican Art.
La Sabana park is a quiet, green haven in the middle of the bustling San Jose, Costa Rica. On any given day you'll find hundreds of ticos working out, picnicking, and playing.
12. San Jose Amusement Park (Parque Diversiones)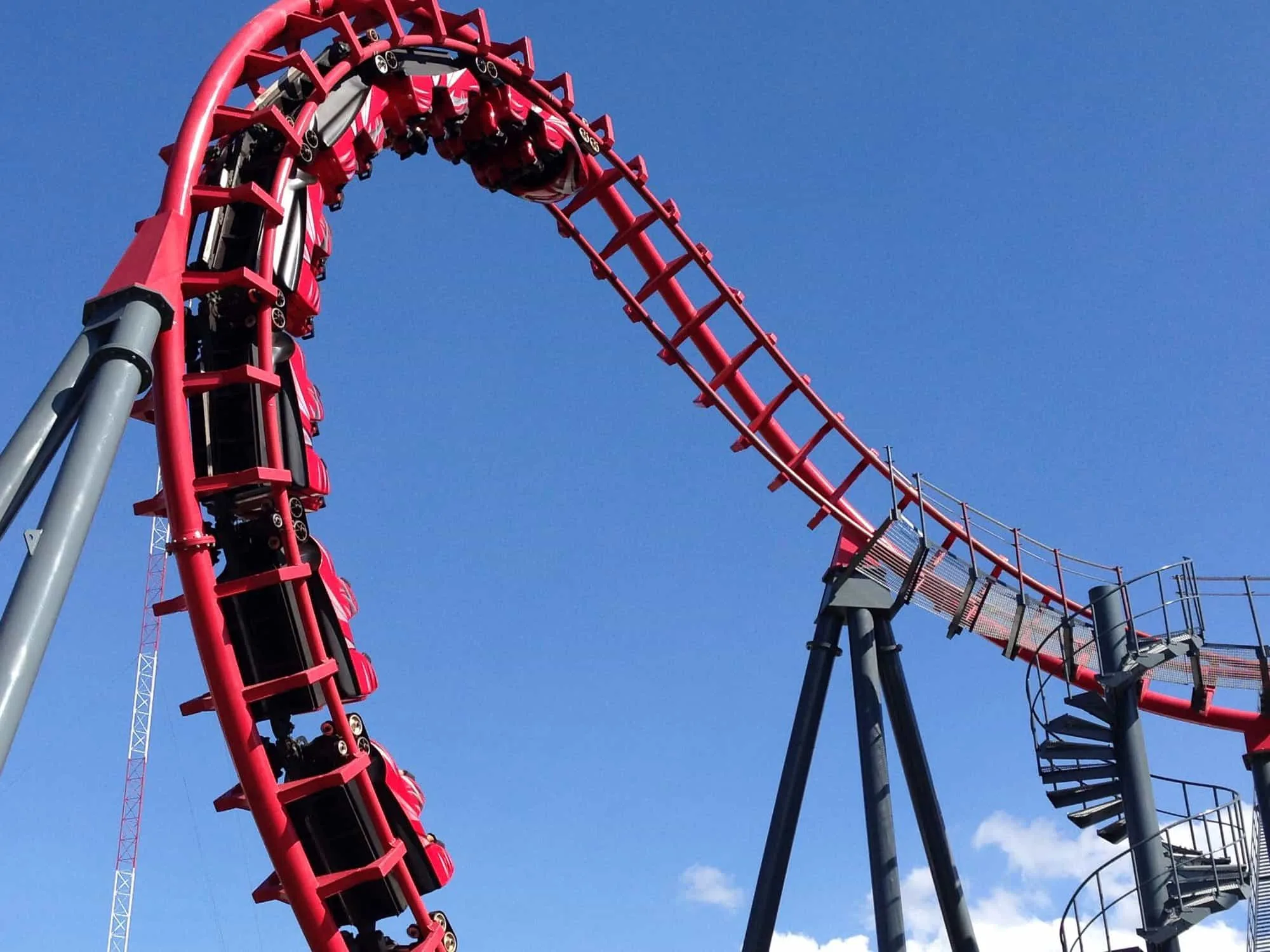 Costa Rica has an amusement park, and it is a complete riot. True thrill-seekers will leave disappointed as there are hardly any thrill rides.
But there's a reason the amusement park is a favorite field trip for schoolchildren – there are lots of rides geared towards smaller kids, and tons of typical Costa Rican experiences.
On the weekends you can expect traditional Costa Rican dancers, coffee, and cooking demonstrations, as well as lots of fun tico-style carnival food. Admission is cheap and tickets can be bought on site.
13. The Peace Park (Parque de la Paz)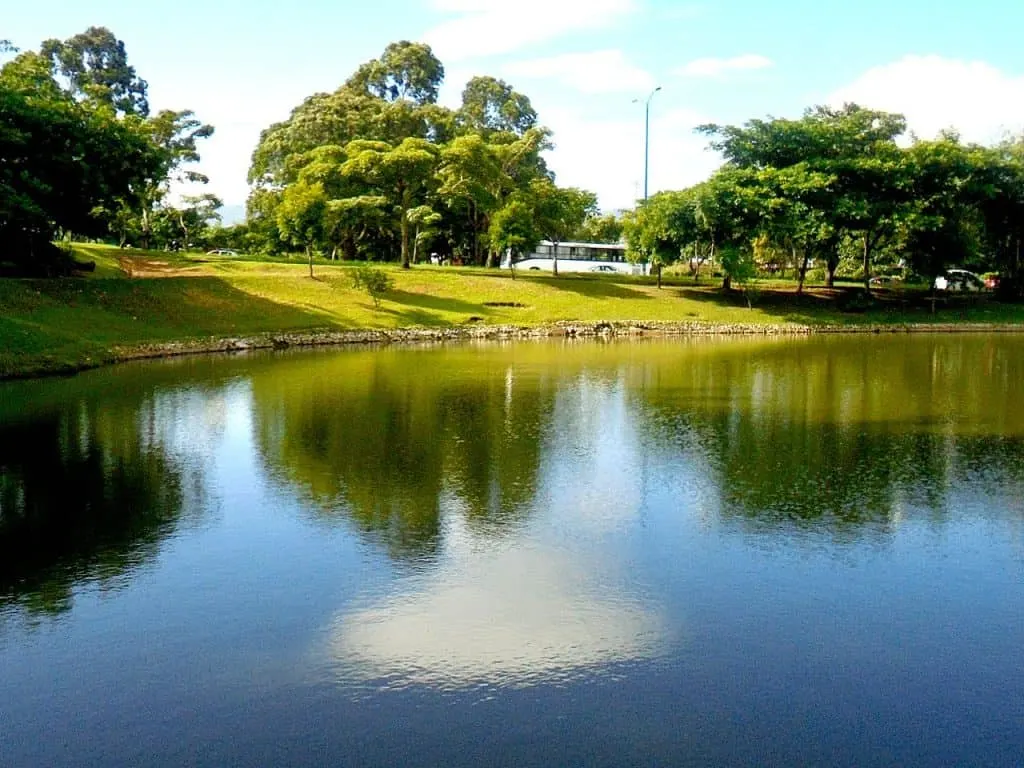 Located in the southern region of the city, the Peace Park is a representation of one of Costa Rica's longest-held traditions – peace. After all, this is a country that abolished it's military in 1948.
This park was erected to celebrate political neutrality. You will find children's play structures, lush gardens, and a huge duck pond. Lots of places to walk, picnic, and just hang out under a tree and enjoy the pura vida lifestyle.
Ready to enjoy more of Costa Rica? Check out our guide to visiting Arenal Volcano and La Fortuna.
Day Trips from San Jose, Costa Rica
ZooAve Animal Rescue (Rescate Animal ZooAve)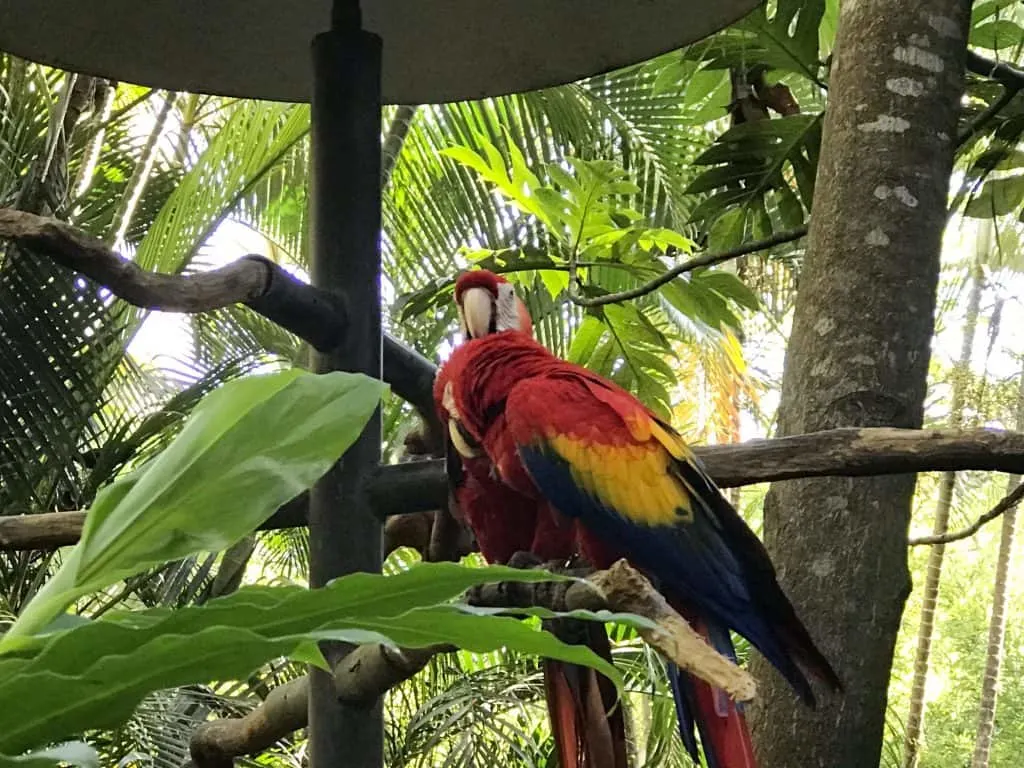 Rescate Animal ZooAve is a perfect 45 minute trip outside of San Jose. Don't get confused however- this is not a zoo!
Located just 15 minutes from the San Jose Airport, many of the animals here have been saved from animal trafficking attempts. Expect to see sloths, scarlet macaws, crocodiles, monkeys, and more.
Highly trained biologists take care of the animals, and those that can be released into the wild have the opportunity to do so after rehabilitation. A fabulous stop for families with kids, there are paved trails, clean bathrooms, and a small ice cream stand and restaurant inside.
Sarchi Artisanal Village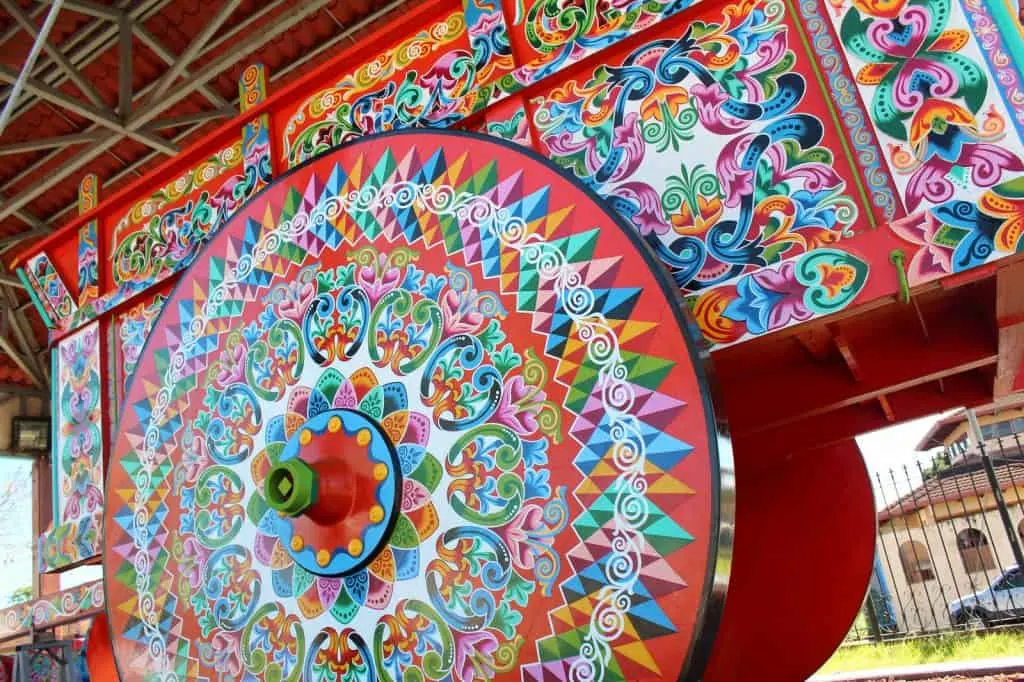 This small village in Costa Rica's Central Valley is an easy day trip from San Jose, and the best place in Costa Rica to buy authentic, high-quality souvenirs.
Home to the world's largest oxcart, you will be delighted by the hand-painted handicrafts. With the right guide, you can even participate in a private painting class with a traditional artisan expert.
Espiritu Santa Coffee Tour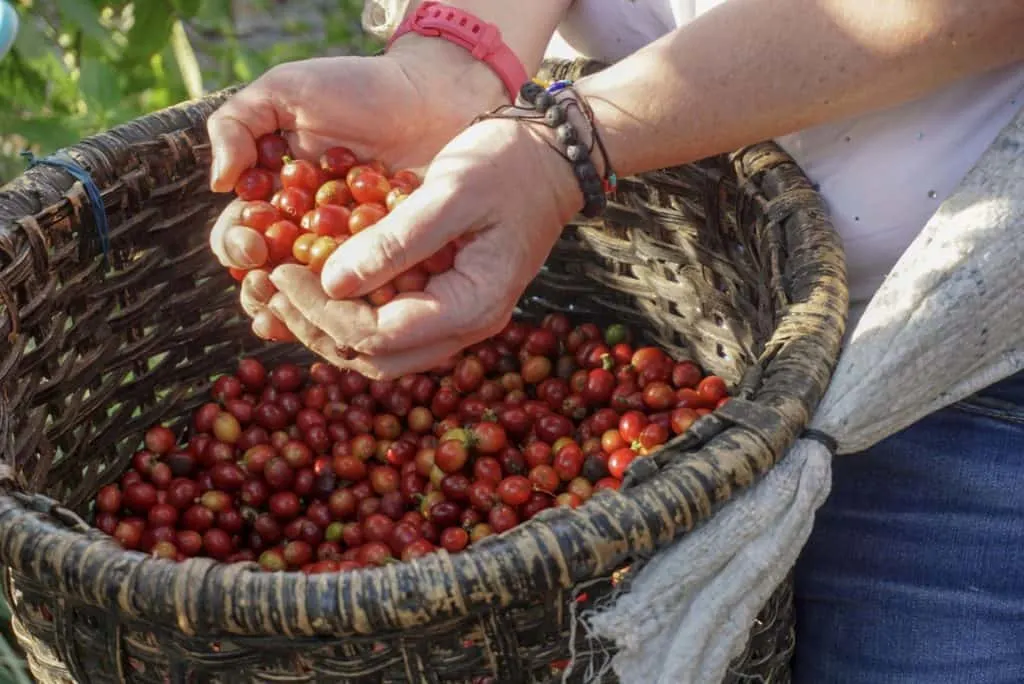 Located in Naranjo, the Espiritu Santo coffee tour is geared toward families. Expert guides will take you through the entire coffee planting, harvesting, and packaging process.
Each section of the tour has a fun activity for kids, such as a coffee picking competition. Of course, you'll get to sample some of Costa Rica's finest coffee right from the source, and they have lots of good coffee in the gift shop.
Corso Dairy Farm Tour (Corso Lecheria)
Located near the Poas volcano, this farm tour is the quintessential Costa Rican farm tour. An easy day trip from San Jose, this farm is nestled in the rolling hills of Costa Rica. You'll ride a large tractor around the grounds where you have the chance to milk a cow, pick fresh strawberries, and take a short hike through the forest. Milk, butter, ice cream, and cheese are made fresh here, so be sure to sample everything.
Find the lowest prices on family-friendly hotels in San Jose, Costa Rica