Sometimes as a family we don't need a full-on holiday, we need a quick weekend fix. We need a place where we can pack for a night or two away and come back feeling refreshed and ready for the week ahead without a daunting pile of laundry or a giant time adjustment. We need to feel the sand under our feet and get campfire in our hair, but we don't want to bring the tent and camping gear. And if we can bring our four-legged friends along, we can't ask for much more.
Year-Round Cannon Beach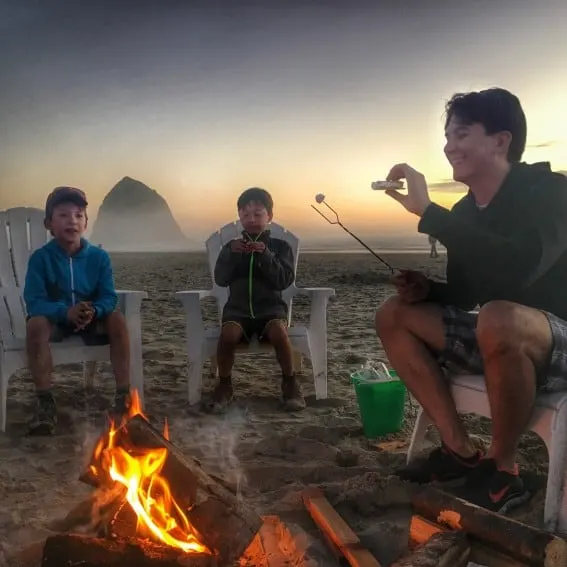 Cannon Beach, Oregon is a comfortable driving distance from Portland, Seattle, and Tacoma and even Vancouver BC (yes, it's a stretch, but my family did this on a few memorable vacations growing up). It is an adorable town on the coast unobstructed by islands so the waves crash from all the way across the Pacific onto the shore and the sand is the perfect type for building sand castles. In fact, people come from all over to see the
Sand Castle contest in June
and it's one of the oldest sandcastle contests in the United States. And even though summer is the most popular time for people to visit, there are year-round activities in the area (and storm-watching season can be fun with wee ones in tow too!).
Where to Stay in Cannon Beach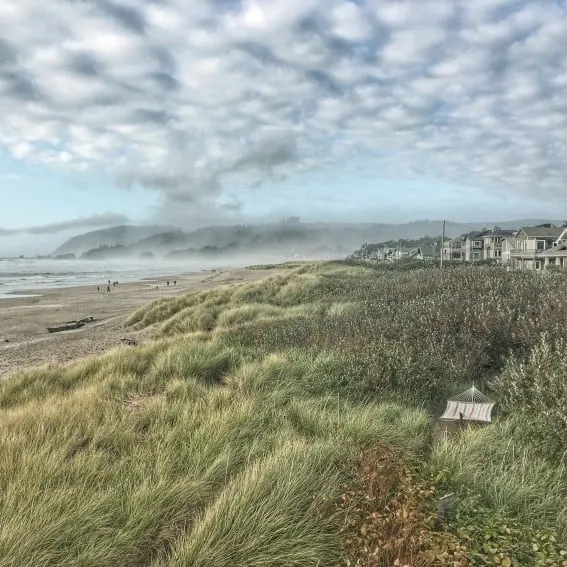 The
Surfsand Resort
is beachfront with comfortable amenities and warm welcomes for kids and dogs. The resort offers many free amenities, like bike rentals and parking, and there are cookies and milk in the lobby every afternoon. Many rooms overlook the famous Haystack Rock and there are multiple room option types from traditional hotel rooms to two-bedroom suites. Kids will love roasting marshmallows around a bonfire on the beach at night (weather-permitting) and the heated pool makes this a perfectly family-friendly place to stay. There are also many
other hotels
and Airbnbs in the area too. There is a campsite near the beach called
Wright's for Camping
that we would love to hear if any of our Trekaroo families have been to too!
Where to eat in Cannon Beach
There are so many kid-friendly eateries in Cannon Beach. The
Public Coast
Brewery recently opened in May and has some great kid's meal options and a dog-friendly patio. (If you are staying at the Surfsand Resort, check to see if they have a kids-eat-free promotion going on when you visit). The
Cannon Beach Hardware and Public House
is exactly this-a pub inside a hardware store and there is a good selection of kids' toys and beach paraphernalia in this place too! For coffee lovers, the
Sleepy Monk
and
Insomnia Coffee
are fantastic for picking up a latte and both have tasty house-made pastries for quick breakfasts and snacks. If you want to order a picnic, the
Cannon Beach Cafe
will pack one for you so you can enjoy it on the beach. The
Pig N Pancake
is also a fun, Oregon Coast based chain with breakfast served anytime.
Family-Friendly Activities in the Cannon Beach Area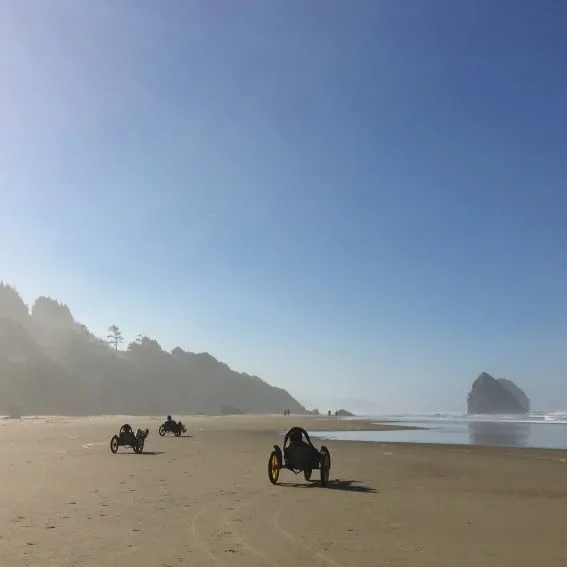 If the sun is out, there is no reason not to be on the sand. Many families love
exploring the tidepools,
flying kites, and building sandcastles. From April to June you can can search for the adorable puffins who nest on the top of Haystack Rock. Family Funcycles is a great place to rent sand bicycles that are speedy and fun to ride on the hard-packed sand (and there are trailers for kids who are too little to ride on their own). The shop also sells comic books and sports cards and is right next to a convenience store if you need to pick up snacks and treats for your adventure. If you want to venture a little farther north up the coast, another scenic place to explore is
Ecola State Park.
In town,
Bruce's Candy Kitchen
has been around for over 50 years and is full of unique candies and sugary treats. And if you go near
Gepetto's Toy
store with your kids, you'll probably be there a while.
What to pack
Because weather can be unpredictable on the coast, make sure to be prepared for ALL weather. Rain jackets and waterproof pants, rubber boots, beach towels, and flip flops might all be used on the same trip. You might also want to bring plastic bags for sandy shoes, a kite for a windy day, and have The Goonies pre-downloaded to watch if the weather gets a little too stormy. And maybe pack that book you've been wanting to read, because you may even get a chance to read it.
Have you been to Cannon Beach and found something fantastic and family friendly?
We'd love to
read your reviews
!
Explore these great family-friendly Oregon resources: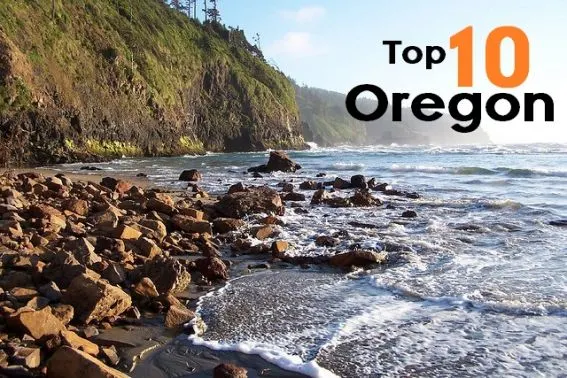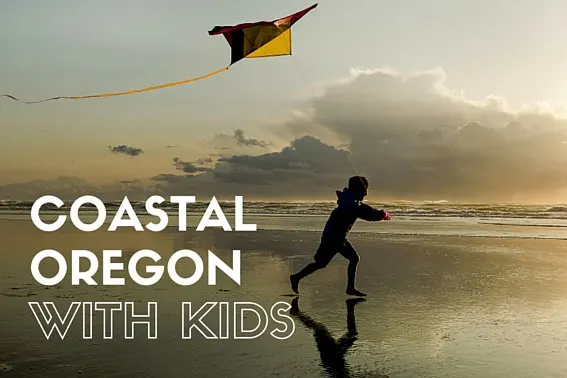 Disclosure: The author received a complimentary stay and meal at the Surf Sand for the purpose of this review. She was not required to state any particular view; all opinions are her own. All images by the author unless otherwise noted.