How light-speed fast do years really pass by? Suddenly I'm staring at my nearly 9-year-old twin boys and I realize how quickly I've taken for granted the steps that have made this incredible development; I've forgotten the baby days, the hours of potty training days, and even the first days of preschool and elementary school as each new milestone has arrived and I know it's only a matter of time before I blink and the boys are double their age again.
As our country leads up to nearly 100 years of women's right to vote in 2020, it's also hard to believe that we've only had this right in America this long; a teeny blip in history, and yet this milestone was built on so much courage and fight. With all the technology and learning we've had since that time, it's also pretty incredulous that steps for total equality still need to go farther, but we cannot take for granted where we came from.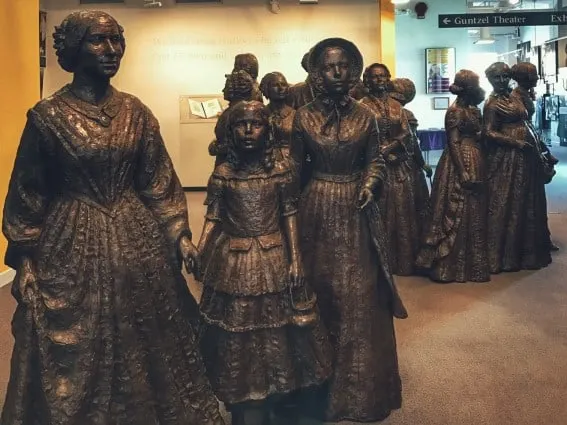 I spent a few days with some other female writers seeking historic women's rights sites in Upstate New York and as much as we were wowed by the bravery of women nearly a century before us many of our discussions between destinations centered on how much the voices and wisdom of these women still needs to be heard today. I came home knowing that I need to take my sons on this very trip to make sure that they hear this history and they hear it with me. It blew my mind that I've never thought about any of these places when I've dreamed about going to New York State before from the West Coast. These are some places I'd love to go back on a route between Rochester and Syracuse with my kids.
Important Women's Rights Destinations in Upstate New York to Visit with Your Family Right Now
Women's History Sites in Rochester, New York
Rochester is only about a two-hour drive from Niagara Falls or an hour-and-a-half from Syracuse. It is home to the 2nd largest children's museum in the US and has a ton of family-friendly attractions. A kid-friendly place to stay might be the Hilton Garden Inn Rochester University Medical Center as it has free parking (you will need a car to see these sites) and an indoor pool.
Look for current hotel deals in Rochester
1872 Cafe
The first important meeting about women's suffrage is said to have started with tea but in Rochester, this coffee shop is the perfect place to sip and chat for a while. The 1872 cafe is the site of the polling station where Susan B Anthony illegally voted in 1872 and it's a great place to start a trip focused on Women's Rights in America.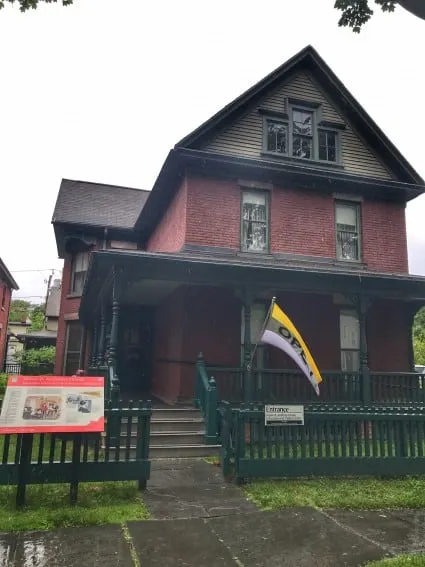 Susan B Anthony Home
Visits here have become very popular in the past year as families can tour the house where Susan B Anthony lived and see her famous black outfit and crocodile purse with a knowledgeable docent who will help you with any questions while fascinating (and horrifying) you with historic tales of an era before women had rights in our country.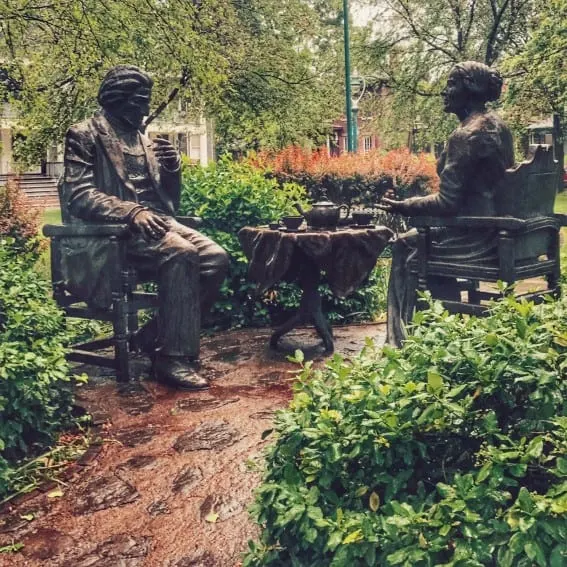 Let's Have Tea Sculpture
Susan B Anthony Square Park is just a short walk from Susan B Anthony's home and the "Let's Have Tea" sculpture depicts her with Frederick Douglass, another champion of civil rights in the United States, having tea together.
Rochester Library
Until October 2017, there will be a display in this library marking the centennial of women's suffrage so if you're the area this summer, this is a perfect time to visit.
Women's History Sites in Auburn and Seneca Falls, NY
Auburn and Seneca Falls are only about an hour's drive from both Rochester and Syracuse so some of these destinations could be a side trip from either place or even from the Finger Lakes Region. In between sites in this region we stopped in Skaneateles for lunch at Doug's Fish Fry and I remember thinking how much my guys would love eating here-there was even a train that wound it's way around the ceiling and the ice cream in the freezer looked delicious. I also loved Beak and Skiff Orchards in the area where we had some Apple Cider donuts that were absolutely divine. and the apple farm was so picturesque, it would be a perfect spot for family photos.
Check for hotel availability in Seneca Falls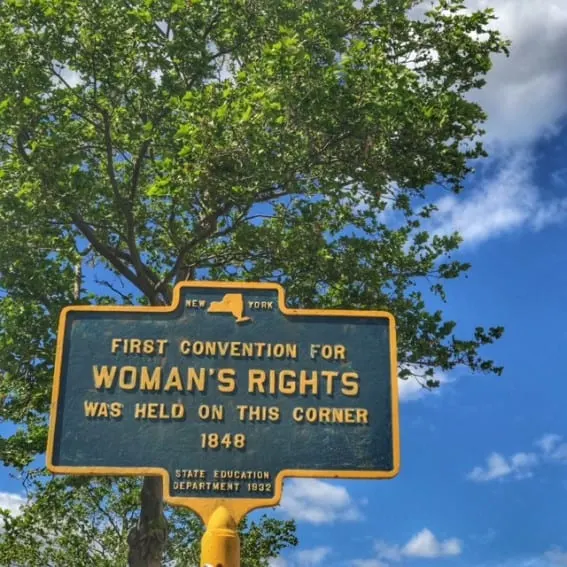 National Women's Hall of Fame
The National Women's Hall of Fame, dedicated to celebrating and telling the stories of distinguished American women, has been around since 1969. Over the next few years, the organization is moving to the nearby 1844 Seneca Knitting Mill which is also a significantly historic building -the first floor of the museum is targeted to open in 2018.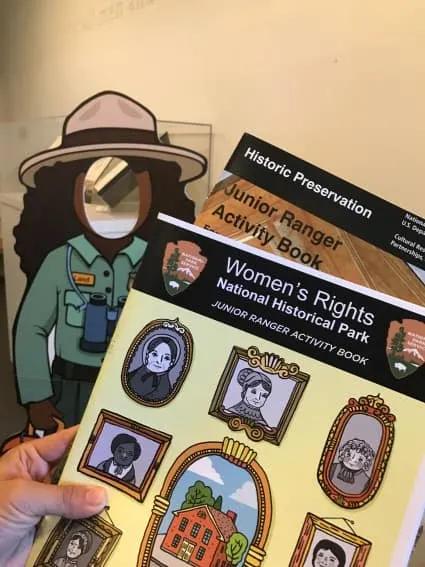 Women's Rights National Historic Park
Prepare to spend a few hours fully surrounded by all the major players in the history of women's rights in America at the Women's Rights National Historic Park. We were lucky enough to spot an Elizabeth Cady Stanton actor who had passionate answers to our questions that compelled a group of tourists around us to sit and listen and be inspired for a while. At the Women's Rights National Historic Park kids can also complete national park booklets. Be sure to ask Park Rangers about trading cards, too.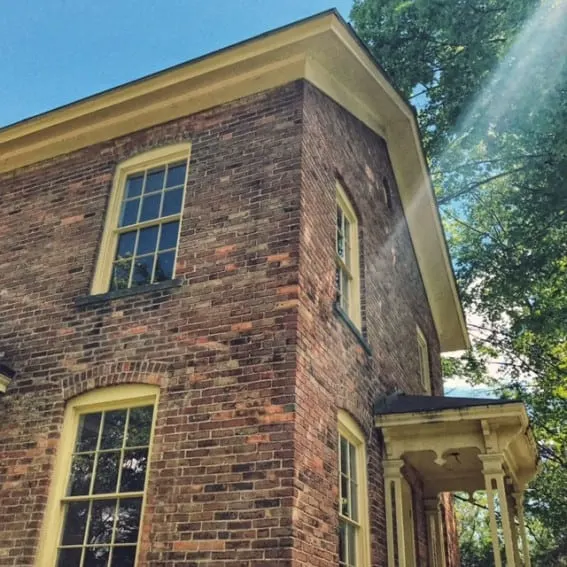 Harriet Tubman National Historic Park
The Harriet Tubman National Historic Park is new-it opened January 2017- and since it is a new park make sure to check the hours before you go. Kids can get a Junior Ranger booklet while they explore where Harriett Tubman made her home in Auburn and learn about both her heroism and her life devoted to human rights.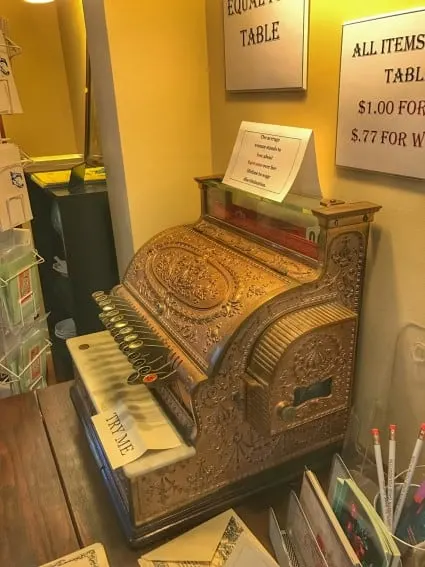 Matilda Joselyn Gage Home
Kids and grownups alike will appreciate that everything in the Matilda Joselyn Gage Home and museum is touchable. Matilda Josylyn Gage, Elizabeth Cady Stanton, and Susan B Anthony wrote the History of Woman Suffrage together. Matilda was also very inspirational as the character of "Dorothy" to Frank Baum, the author of the Wizard of Oz, who was also her son-in-law. I didn't know a lot about Matilda Josylyn Gage, and this was one of my favorite stops on our tour of Women's Rights historical sites because the museum had so much interesting memorabilia.
Have you been to any of these sites or other Women's Rights destinations with your kids? Do you have ideas on how to educate kids about Women's Rights through travel?
Disclosure: I was hosted by I Love New York on this press trip and the opinions above are my own.
Lead Image by Shutterstock