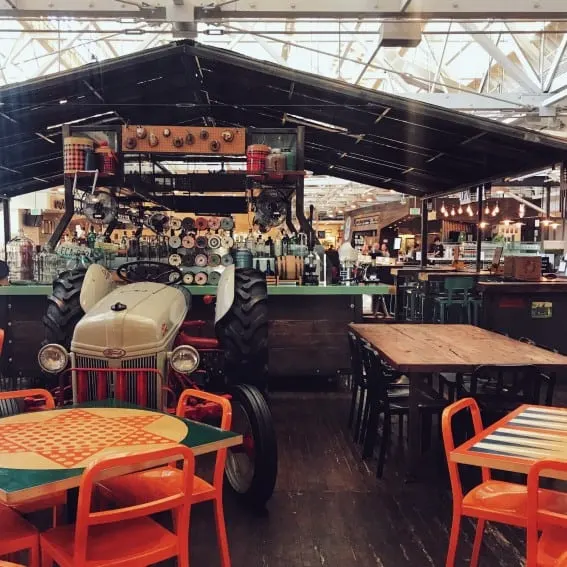 Would you agree that finding food that the whole family can agree on is one of the hardest parts of travel? And sometimes 'family' themed restaurants are great for the kids but not always fabulous for the parents (we are looking at you Chuck E Cheese's of the world).
It is so awesome to see that food halls are growing in popularity in North America. With more local flair than traditional mall food courts, these places offer a variety of options for all types of food lovers making eating a fun experience for the whole family. If you're traveling to Orange County you are in a great place to find some fabulous food hall destinations. Whether you're in the area for the beaches or for Disneyland, there is probably a cool food hall nearby you can try!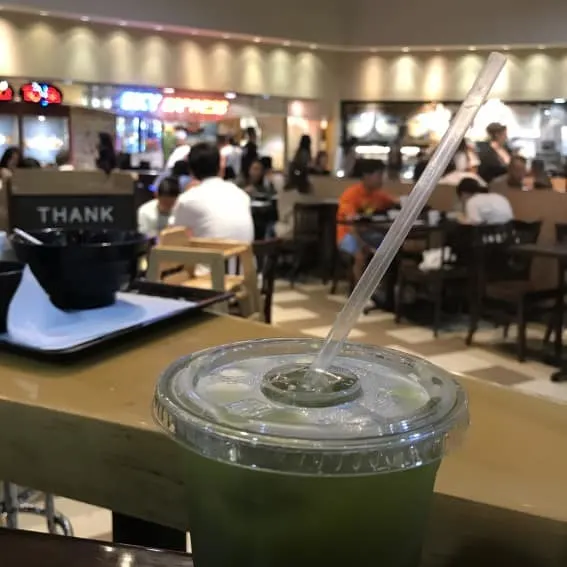 Mitsuwa in Costa Mesa
This Japanese-themed food hall is a short drive away from South Coast Plaza in Costa Mesa. At Mitsuwa you will find easy parking, a grocery store where you can pick up items to nibble on in your hotel room, and a delicious Japanese bakery too. "Set" meals are popular and you can find reasonably-priced combinations of udon noodles, tempura vegetables, and miso soup. Ramen and matcha ice cream are highlights here too.
Look for current hotel deals in Costa Mesa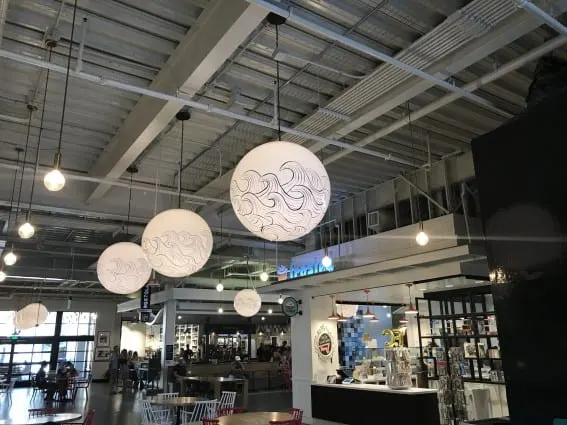 LOT 579 in Huntington Beach
Steps away from the beach in Pacific City, you'll find LOT 579 serving up a variety of artisanal treats including Hans' Homemade Ice Cream scoops and popsicle choices at PopBar too. The setting of this gastronomical destination with a front row seat to Huntington Beach doesn't disappoint either. If you're looking for a quick bite, choose Burnt Crumbs for sandwiches or a savory hand pie from Pie-Not an Aussie-style bakery. Nearby, Lemonade is not exactly in Lot 579 but it's only about a minute's walk and has tasty healthy foods in a funky setting if you're looking for salads and gluten-free fare.
Look for the best hotel prices in Huntington Beach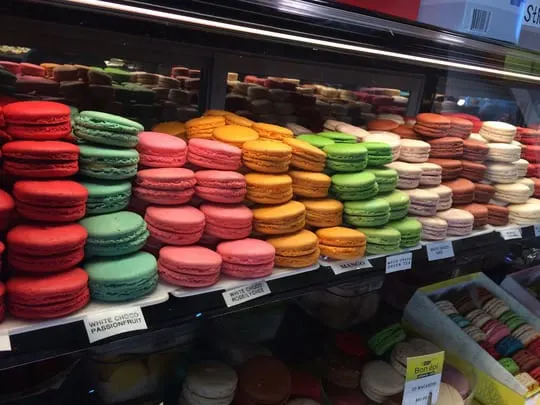 Diamond Jamboree in Irvine
Maybe this is more of a food mall than a food hall, but Diamond Jamboree is a spectacular place to go if you love Asian foods. Among the choices are a fantastic curry house, a conveyer belt sushi eatery, a chili crab restaurant, a dumpling restaurant, and the super-popular 85C Bakery. If you like instagrammable desserts, Afters Ice Cream serves mochi-dotted ice cream and unique flavors such as Milk & Cereal and Cookie Monster, plus a to-die for glazed bun stuffed with ice cream. Lollicup also has delicious bubble tea where kids gravitate towards the slushy and smoothie style drinks. The rainbow jelly is a hit too!
Tip: Although Diamond Jamboree mostly offers Asian fare, there are a few non-Asian options here as well including a French bakery and a Louisiana Cajun Seafood destination.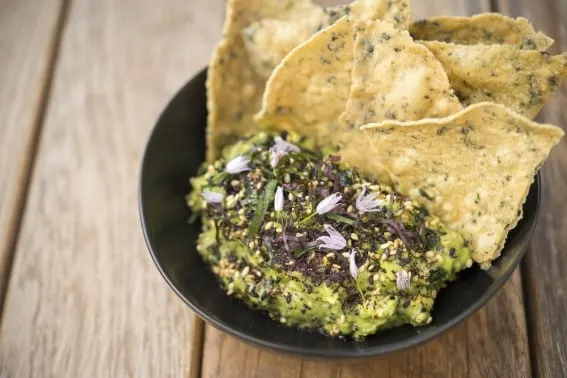 Photo by: Anne Watson Photography
SOCO and the OC MIX in Costa Mesa
Shopping and eating go hand in hand at SOCO and the OC MIX, a beautifully designed food marketplace. You will find delicious coffee, sandwiches, and acai bowls that both the kids and you will enjoy. Sample tapas at Pueblo, Mexican street-food fare at Taco Maria, or a slice of pizza at ARC Pizza House. Check before you go as some Mondays have kid-friendly events in this space in addition to the great food options. Nearby you'll find The Chuck Jones Center for Creativity where kids will recognize Bugs Bunny and his friends and budding artists might delight in the drop-in and draw classes offered on Saturdays.
Check for hotel availability in Costa Mesa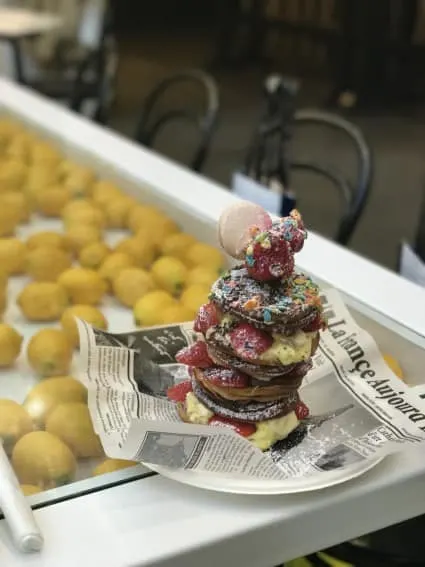 Anaheim Packing District in Anaheim
This food hall is a must see. The Anaheim Packing District is a stone's throw from Disneyland (you'll need to take a car or UBER though) and not only does it have yummy food, it is a visual smorgasbord. From Mini Monster's cotton candy-topped bubble tea drinks to liquid nitrogen-dipped snow balls at I Am that make you breathe like a dragon, there are so many fun things to try. The waffle dish from The Iron Press is delightful. A few of the food stalls, including Sawleaf Cafe (serving Vietnamese options), even have kids' meals.
Here are some other food halls you might want to know about too: The Camp in Costa Mesa; Union Market at the District in Tustin, 4th street Market in Santa Ana and Trade in Irvine.
Have you been to any of these with your family? Do you have any fabulous family-friendly places in the area that you could recommend?
Featured photo by: Shutterstock