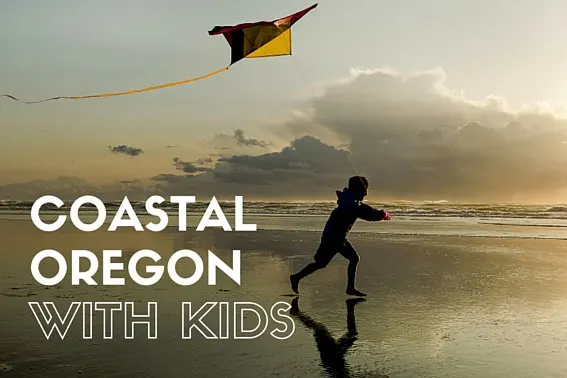 Photo by Bigstock/gjphotography
The Oregon coast is a destination where kids can discover their own natural talents. Five-year-olds can become kite flying experts, teenagers become naturalists, and ten-year old girls learn how to wrangle up some supper; at least that's what happened when my family visited the Oregon coast on a recent trip. Here are the top five things to do on the Oregon coast, a place where kids can discover their own hidden talents.
1. Explore Tide Pools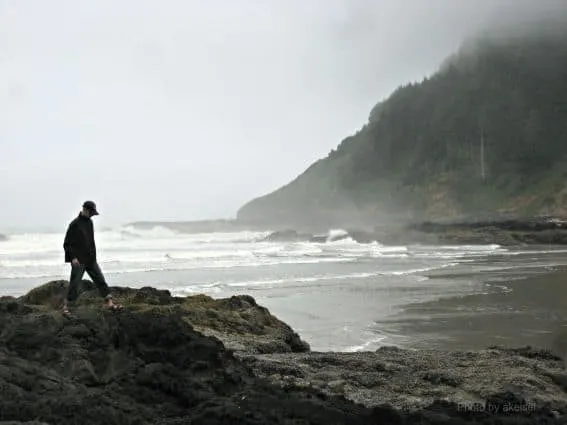 Discover a hidden world that exists once the ocean recedes for a few hours each day. Kids are natural explorers, so let their curiosity lead the way along rock faces and crevices that hold this tidal world. Cape Perpetua Scenic Area located near the town of Yachats offers one of the most kid-friendly, pristine tidal pool areas. A short walk down a paved trail brings your family to a hidden cove aligned with craggy rocks. Get squeezed by an anemone, poked by an urchin, or witness a sea star devour a clam. Be sure to crouch down low and really focus on the rocks because you'll be amazed that baby sea stars are really that tiny. The beach area at Cape Perpetua holds a few secrets as well. My curious teenager wondered what was causing the air bubbles that were popping up through the surface of the sand. He did as any curious naturalist would do; he dug as quickly as he could underneath the sand to locate the bubble-making culprit. I will keep his uncovering a secret so as to allow other curious diggers to discover the creatures on their own, just know they are quite shiny. Be sure to check the tide tables before your visit, and make sure everyone is wearing sturdy shoes that can get wet.
For more tide pools to explore with your little naturalists, be sure to check out this list of kid-friendly tide pools in Oregon.
2. Catch Some Supper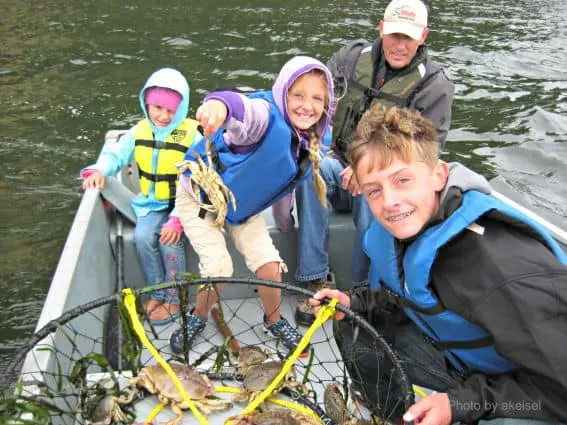 Adventurous families with strong sea legs can ship out for an unforgettable fishing trip on one of the many charter vessels located in Newport or Depoe Bay. Trips range from half to full day excursions and salmon, ling cod, and rockfish are your prey. Many of the vessels offer free and discounted rates for kids, just be sure their little tummies are ready for the wavy ride! If your family's sea legs aren't quite strong enough for the choppy open ocean, you may want to stick to the bay and fish for crab. Dock of the Bay Marina at Alsea Bay sets families up with a three hour boat rental, crab rings, bait, and a quick crabbing lesson for about $80. Fishing licenses are available for purchase right at the marina and kids under 13 can fish for free. My kids had a blast playing Deadliest Catch as we set out on our 15-foot boat cruising around the bay dropping crab pots off the starboard quarter (yes, I had to google the name of the sides of a boat, I am no sea-captain). After a quick 15 minute soak, we scooped up our pots and were amazed at the crawling crustaceans we caught. My girly 10-year-old wasn't even squeamish as she expertly cleared the pots of these pinching critters. After assessing our catch for adherence to crabbing regulations, we plopped our dinner in a bucket and headed to the dock. Dock of the Bay cleaned and cooked our crabs for a small fee and ate we ate like kings for days!
3. Visit the Oregon Coast Aquarium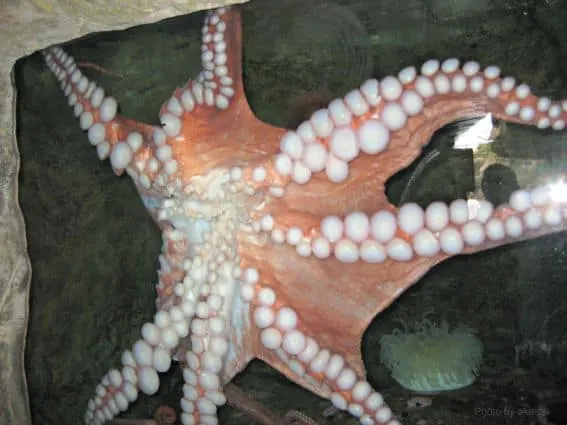 The Oregon Coast Aquarium is an invitation to immerse oneself in the mysteries of the ocean. This aquarium touts itself as a living classroom and after our visit I learned that you don't even need to be a kid to learn something new at this school. Did you know jelly fish eat sea monkeys? These are the types of fun facts you'll learn at the aquarium's behind the scenes tour. Take the tour and not only will you witness the sea monkey harvesting process, but you'll also learn that the otters and sea lions at this aquarium have a team of experts that tend to their every need, including providing a diet fit for royalty. During our behind the scenes tour, my kids loved looking at the shark tunnel from above where we could see the spectators looking up from below. It was almost as much fun as walking through the shark tunnel itself. I appreciated that experts and volunteers were on hand at many of the displays providing interpretation and a many hands-on scientific experiments.
4. Tour Lighthouses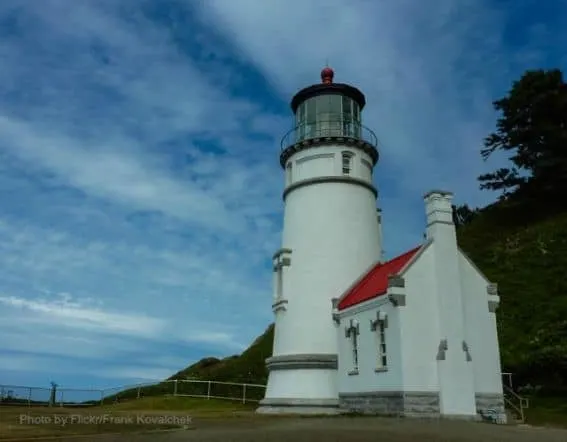 Dotted along the picturesque Oregon coast sits eleven lighthouses, and each has something unique to offer. Take a guided tour of Haceta Head Lighthouse where kids might be amazed to learn that this lighthouse's light is visible 21 miles out to sea and is only hampered by the curvature of the Earth. If your kids are over 42 inches tall, they're invited to climb the 111 stairs to the top of the historic Yaquina Head Lighthouse where they'll see one of the oldest continuously operating lighthouses in Oregon. Be sure to look out to the sea and search for water spouts, a sure sign that you just spotted a migrating Gray Whale. Challenge your kids to a lighthouse scavenger hunt as you drive the coast. Find the smallest, tallest, brightest, and oldest lighthouse and be sure to stop by each for a family photo among these iconic coastal landmarks.
5. Blow a Float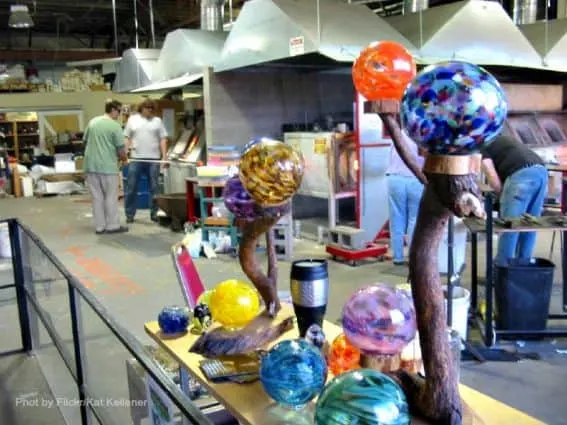 Watch artists in action or join in on the creative fun at several glass blowing studios along the Oregon coast. The Jennifer Sears Glass Art Studio gallery in Lincoln City demonstrates glass blowing at the studio and families with kids over age 8 can even make one of their own. The process takes less than 30 minutes and kids will learn how burning gooey sticky ooze and their own hot air can create a glass float work of art. If you're not keen on making your own float, be on the lookout for one that might be hidden on the beach. Lincoln City hosts the annual Finders Keepers promotion which runs from mid-October through Memorial Day. Local artists provide the hand-crafted glass floats which are placed along over 7 miles of Lincoln City public beach. The city hides the number of floats reflected by the year, so in 2015, there will be 2,015 floats hidden on the beach. The best part about this promotion is, if you find one, you keep it! Be sure to notify the Lincoln City Visitor and Convention Bureau if you do find a float and they will send you a Certificate of Authenticity and information about the artist who created your float.