If you're headed to Seattle for a weekend with the kids, you're in for a treat. Nicknamed the Emerald City, Seattle is a gem, with so much to offer little visitors including its biggest attractions being a mere walking distance to another. Plus, in addition to being surrounded by beautiful Lake Washington and Mount Rainier, this Pacific Northwestern city has over 400 parks and a lot of open space, accommodations, and food options to fit all budgets.
If we've convinced you that Seattle is a city that demands a visit with the kids, here's our guide for seeing Seattle in a mere 48 hours, making it an ideal family getaway.
Look for current hotel deals in Seattle
48 Hours: Things to do in Seattle with Kids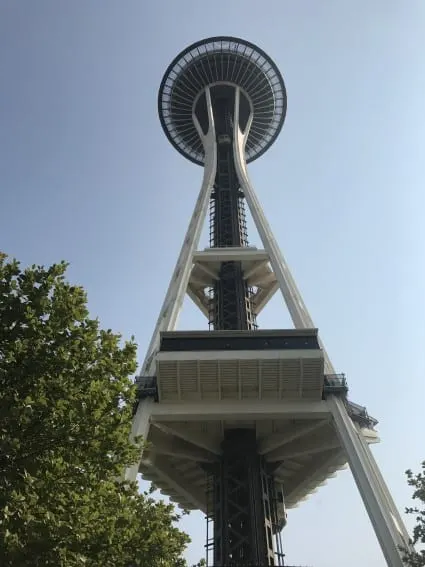 Planning your visit
If you're worried about the 36 inches of rain the city gets a year, don't be. Grab your raincoats, umbrellas, and plan a weekend in Seattle virtually any time of the year. Summertime is certainly the season when the weather is most (rain) compliant and there are wonderful outdoor festivals to experience, such as the famous Rose Festival. From November through March, the temperature remains temperate, rarely dipping below freezing. By April it starts warming up, but with precipitation, and by May and June temperatures rise to the mid-70s with (of late) sudden spikes into the 80s and even low 90s with little humidity.
If you stay downtown, you don't have to rent a car. Central Seattle—including downtown, Belltown, Seattle Center, South Lake Union, the waterfront, and Pioneer Square—is fairly walkable or you can hop cabs or take a car service. There is also a good bus system, a streetcar that connects downtown to South Lake Union, and a light-rail system that connects Seattle to the airport. The city does have traffic congestion and parking is expensive in hotels, but if you want to fully explore any of the islands in Puget Sound such as Bainbridge, Vashon, or Whidbey, or take a day trip to Mount Rainier, La Conner, or Leavenworth, and have extra time, you will need to rent a car. However, given two days in Seattle, it may not make sense to incur the cost or hassle of a car.
Check out some more family-friendly day trips from Seattle.
What to See & What to Skip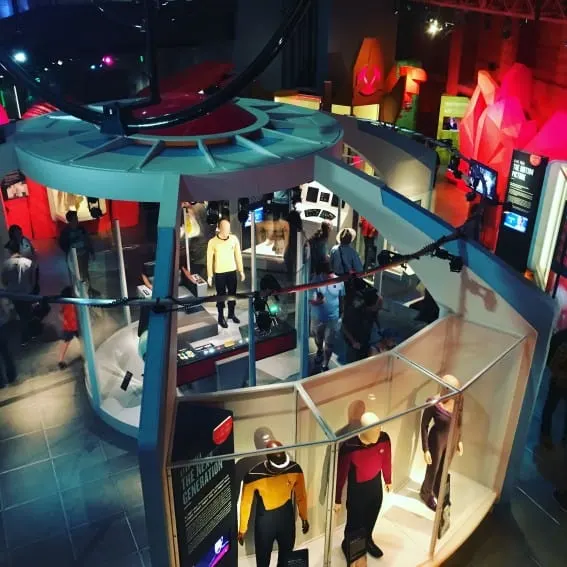 Seattle is full of fun activities for kids of all ages. To get a taste of the city's attractions affordably, definitely consider buying a CityPASS, a combo ticket with access to the Space Needle, Chihuly Garden and Glass, or the Pacific Science Center, a hands-on learning center for kids, Museum of Pop Culture (MoPOP), a combination science-fiction and rock-music museum, or Woodland Park Zoo. These attractions are some of the best spots in the city for kids, and many are directly near each other. Don't skip the Space Needle, located 520 feet above ground, despite its long lines. The views are breathtaking, and your ride up the Needle is sure to be a highlight of the family trip.
The pass also includes an Argosy Cruises Harbor Tour, a one-hour, live-narrated cruise of Elliott Bay and the Seattle Harbor, as well as a visit to Seattle Aquarium on the waterfront. Or choose to ride the Ducks of Seattle, a land and sea ride through the city. The Seattle Great Wheel, a 175-foot, 15-minute ride located at Pier 57, is also on the waterfront. Parks not to be missed include Discovery Park, Gas Works Park, and Green Lake Park. Alki Beach Park is a must visit for a stroll along the sea or a kayak ride.
Check for hotel availability in Seattle
Tech and flight obsessed kids can get their share of pleasure in Seattle, as well. The Museum of Flight has more than 175 historic air and spacecraft on display as well as the new Boeing 787 Dreamliner. Microsoft has a Visitor Center and self-guided tour at its campus in Redmond, and Amazon also started offering tours of their headquarters but books months (we mean months!) in advance. Teens will love a side stop to Dr. Meredith Grey's (fictional) house in historic Queen Anne Hill where you can also find incomparable views of the city in nearby Kerry Park.
If you want to take a walk and explore some of Seattle's neighborhoods, visit Fremont District, a favorite of visitors' in Seattle. Home to counterculture types, Fremont is a quirky area filled with tongue-in-cheek art and unusual shops. If time permits, take a tour of Theo Chocolate, which is sure to put a smile on any child's face.
Find out the best FREE kid-friendly things to do in Seattle.
Love coffee? Check out all you need to know about visiting the original Starbucks in Seattle.
What to Eat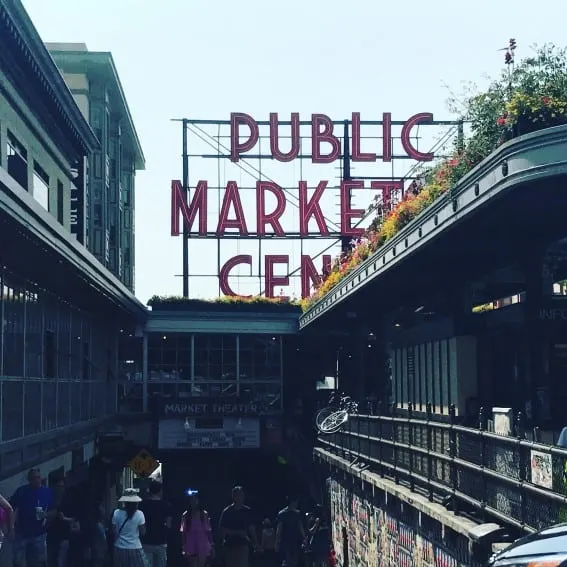 Start with a trip to Pike Place Market, a .75 acre, 30,000 square-foot public plaza that features tasty bites and ware from local vendors, farmers, crafters, and artists. From there, you get brilliant views of Puget Sound and the Olympic Mountains. Don't miss fishmongers throwing fish to each other at the start of the market or the Gum Wall, a local landmark covered in chewing gum. While you're at the market, pick up donuts at Daily Dozen, Russian pastries at Piroshsky Piroshsky Bakery, traditional crumpets at The Crumpet Shop, wait in line at the first Starbucks ever to exist, or go for an ice-cream sundae at Shug's Soda Fountain.
If you do end up in Fremont, have lunch at Café Turko, where you can get delicious servings of Turkish food. Einstein Bros. Bagels is a great morning stop for a bagel with shmear. If the kids get hungry in the Space Needle, SkyCity offers a convenient kid's menu that features Space Needle pasta and beef teriyaki skewers.
Look for the best hotel prices in Seattle
Read more about eating in Seattle.
Where to Stay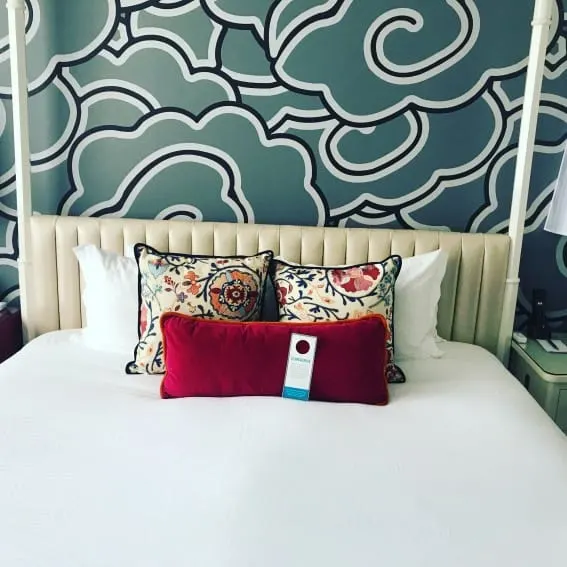 If you're going for 48 hours, you'll require a room to rest your heads at the end of a busy day of sightseeing. One option is the Kimpton Monaco Hotel, a boutique hotel with modern, spacious rooms with eclectic furniture and accessories, morning coffee, free Wi-Fi, and an excellent location. Nearby sits another family-friendly option, the Hotel Andra, a centrally located boutique hotel in a unique Scandinavian-meets-Northwestern style with clean, spacious rooms.
Here's some more ideas for family-friendly hotels in Seattle.
Looking to spend more time in the Emerald City? Check out our Top 10 Things to do in Seattle with Kids.
Featured photo by: Shutterstock
All other photos courtesy of Holly Fink