Are you dreaming of heading across the pond to visit the land of Princess Merida? Edinburgh, Scotland is an ideal city for a family getaway because there are lots of fun things to do in Edinburgh with kids and it an easy side from London.
It's easy to get around the city either on foot or using Uber. Many sites are educational and all of them are beautiful. There are castles, museums, cathedrals, landmarks, and shopping areas such as the famous Royal Mile.
Visiting Edinburgh offers opportunities to entertain kids culturally and to enjoy some pretty fantastic food. Parents will love the city's great pubs and architecture. Author JK Rowling penned her Harry Potter books in Edinburgh and the city is full of ghoulish history.
Here are our favorite things to do in Edinburgh with kids and the surrounding area – from what to do to, what to see, how to save money, and where to eat.
Things to do in Edinburgh with Kids
Save Money with the Edinburgh City Pass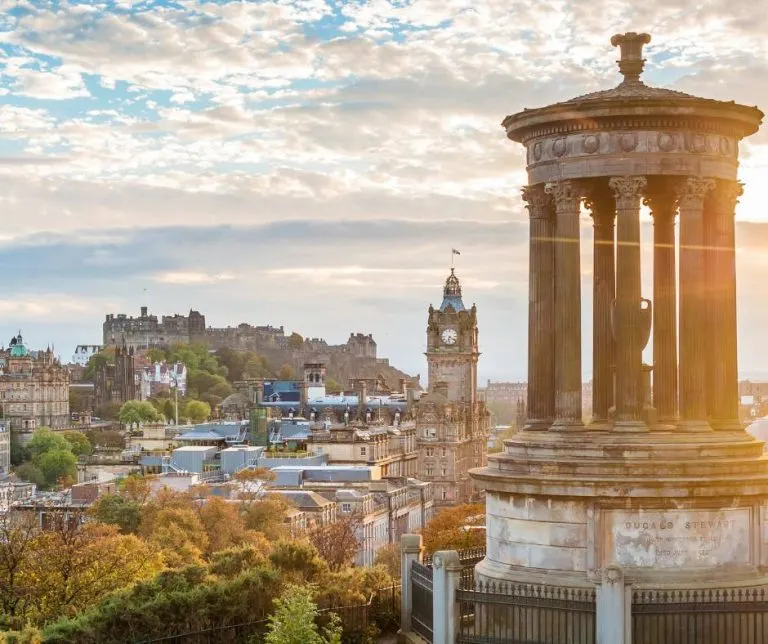 When you're visiting Edinburgh with kids, you'll want to do as much as you can without breaking the bank. Entry fees to the Edinburgh Dungeon, Georgian House, Scott Monument, Gilmerton Cove, Edinburgh Vaults, Forth Boat Tours (a must do!), the National Mining Museum and the city's various museums and bus tours can add up. You'll definitely save money using booking the Edinburgh City Pass for discounts on all of those sites and more.
The card offers entry to fifteen sights and attractions, including discounts to many local tours and additional experiences around the city.
The pass also comes with a free local guide book with maps and local tips on what to see and do around Edinburgh. You can pick up a pass at the VisitScotland Information Center or print out tickets online or for mobile use. Each pass is valid for one, two, or three days. Passes are activated upon entry at the first attraction of your visit.
Getting Around Edinburgh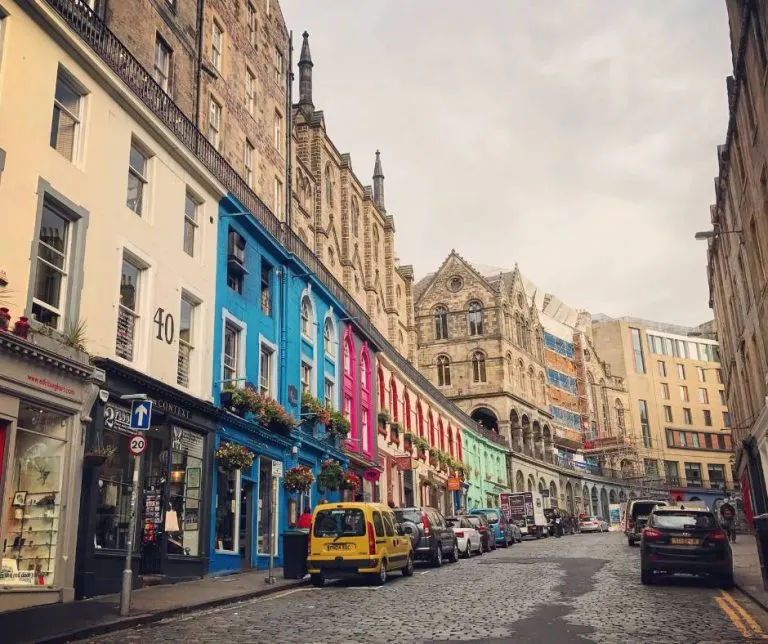 Edinburgh is a big city that demands to be explored. The first question when traveling with kids is how to see everything? Though the city is very walkable, it's impossible to walk everywhere.
Use your phone's GPS, print a map, and let your nose lead the way. Buses run 24 hours a day and have frequent service. The city also offers a tram service that has fifteen stops that connect Edinburgh Airport and the New Town. You can also book an inexpensive airport bus transfer in advance.
Taxis are everywhere and easy to get. Uber operates in Edinburgh too! Download the Uber app before you arrive and meet a few Scottish drivers to chat with along your route.
More active families will love that the city is bike-friendly. You'll find plenty of dedicated bike lanes as well as rental shops all over the city. A guided bike tour is an great active way to explore the city.
Enjoy the View Atop Arthur's Seat
Arthur's Seat is an ancient volcano that sits 825 feet above sea level and offers tremendous views of the city. It is also the site of a large fort dating back 2000 years ago.
Be sure your kids are well fed and hydrated before you make the steep climb up Arthur's Seat. Wear good shoes, take water, and hope for clear skies as the views from the top are pretty incredible.
The hike up Arthur's Seat takes about 30 minutes. The images from the top of Arthur's Seat are definitely Instagram-worthy.
After your hike, head down to the Royal Mile. Enjoy shopping or tea and delicious treats at Clarinda's Tea Room at 69 Canongate. You can also grab a traditional Scottish meal at one of Edinburgh's many pubs. Arthur's Seat is located in Holyrood Park, which is a short walk from the city center of Edinburgh.
Visit Edinburgh Castle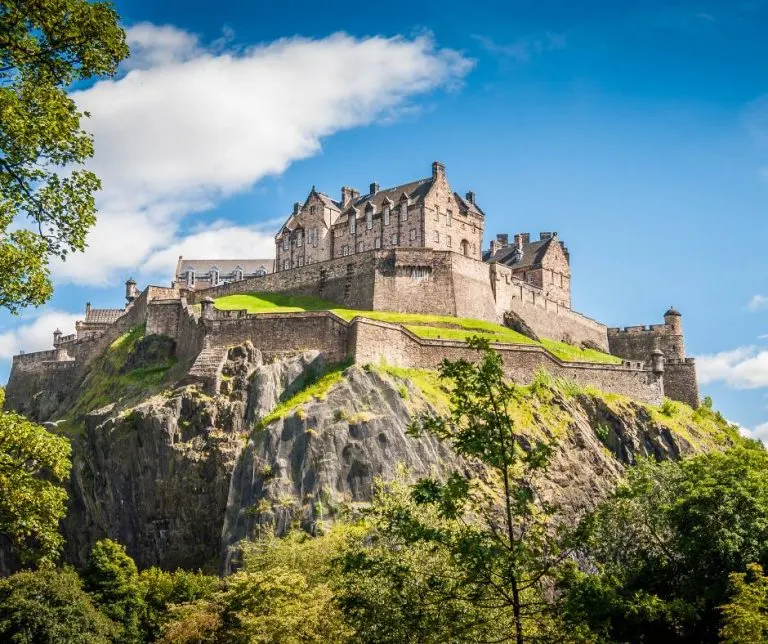 A visit to Edinburgh Castle, which sits at the end of the Royal Mile, is a must-do during your visit to Edinburgh with kids. One of the country's most famous castles, you'll see it from every direction perched atop Castle Rock and it offers fantastic views of the city. As one of the most important strongholds in the Kingdom of Scotland, it was involved in many historical conflicts.
On an average day it gets very crowded and is not included in the Edinburgh City Pass. We suggest booking a skip-the-line walking tour.
The castle is huge and there are many beautiful rooms to see and a lot of history to take in. Kids will enjoy seeing the prison. Don't miss the Great Hall and the Crown Jewels. If the kids get hungry, there are cafes on site. Be sure to see the film Mary Queen of Scots before you go – the history will hit closer to home. Edinburgh Castle sits on Castlehill.
Experience the Pageantry of the Edinburgh Military Tattoo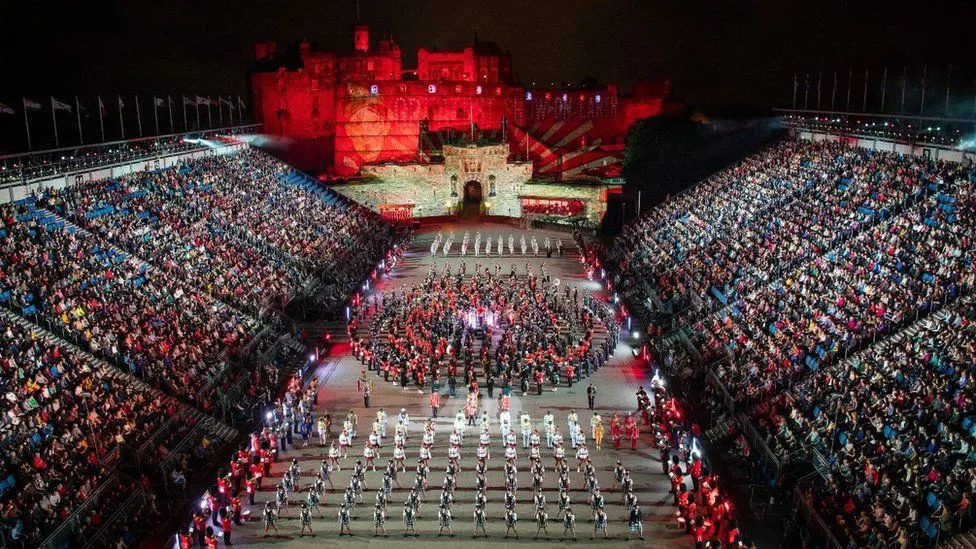 Wow the family with a trip to the Edinburgh Military Tattoo which runs for three weeks every August. This feast of sound and light must be one of the world's most spectacular entertainment events set against the dramatic backdrop of Edinburgh Castle.
As the sun sets over the battlements you will be treated to an extravaganza of international bands, dancers, pipers, and singers with over 1000 performers drawn from round the world.
Ninety minutes of non-stop action culminates in the march of the Massed Pipes and Drums until finally, the noise dies away leaving the spotlight fixed on the Lone Piper high on the castle ramparts playing a farewell lament. Take a blanket and a picnic and watch those little eyes grow round with wonder at this awe-inspiring spectacle.
Spend Time Strolling the Royal Mile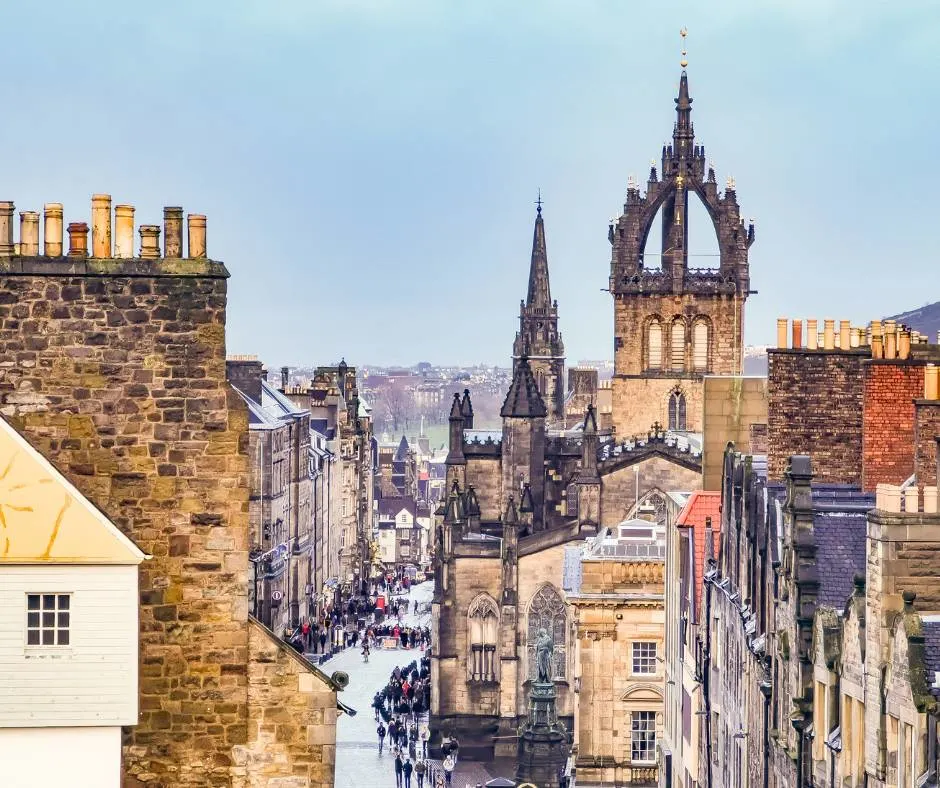 The Royal Mile is Edinburgh's main drag. It connects Edinburgh Castle to the Holywood Palace, the official residence of the British monarch in Scotland, Queen Elizabeth II. Home to queens and kings including Mary Queen of Scots and Queen Victoria, the Royal Mile makes for a great afternoon with the kids in Edinburgh.
There are street performers along the Royal Mile, as well as cafes and a number of sites to visit with the kids. Highlights include St. Giles Cathedral, Camera Obscura, World of Illusions, Museum of Childhood, Outlook Tower, Thistle Chapel, and the Scottish Parliament Building.
Be sure to also visit the nearby National Museum of Scotland, Holyrood Park, and Princes Street Gardens. The Royal Mile is comprised of four different streets including Castlehill, Lawnmarket, High Street, and Canongate.
Go Shopping in Stockbridge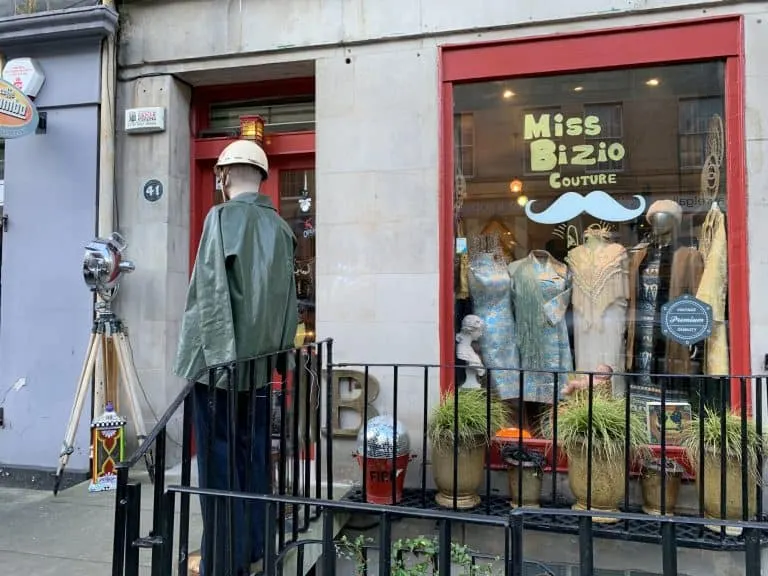 Explore areas that are off-the-beaten-path during your visit to Edinburgh with kids. Stockbridge is beautiful and completely walkable. It's lined with Georgian and Victorian terraced houses on the Water of Leith, another interesting neighborhood. Go along the waterfront connecting the two areas as it is a wonderful, brisk stroll.
There are several things to see and do in Stockbridge including the Stockbridge Market (open Sundays from 10am-5pm), which offers jewelry, crafts, and interesting Scottish foods such as cheese and pastries. The area also has lovely cafes and gastropubs, boutiques, and thrift shops which teens will love checking out.
Younger kids will enjoy the playground at Inverleith Park, where you'll find a playground. Art lovers will enjoy a trip to the National Gallery of Modern Art. When it's time for tea and cake, be sure to visit Mimi's Little Bakehouse for homemade scones (located at 63 Shore in Leith).
Cycle Around Loch Katrine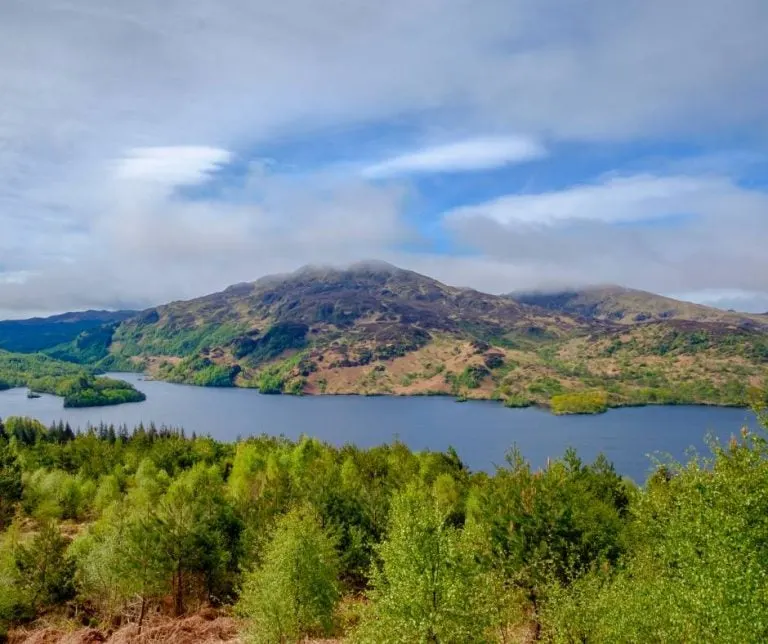 Nestled amidst the lovely hills of The Trossachs lies Loch Katrine, a lake whose beauty inspired Walter Scott to compose his poem "The Lady of The Lake."
Bicycle rentals are available for the whole family and you can choose how long you want to cycle – anything from an hour to a full day. Tandems, electric bikes, and tag-a-longs are available.
A great way to combine lazy luxury with some exercise is to load your bikes onto the historic steamship, Sir Walter Scott, and cruise up to the top of the lake before getting off and cycling back down. The kids will love the quiet road, the chance to dismount and paddle in the lake and the well-stocked ice-cream kiosk next to the pier.
Visit Harry Potter-Inspired Locales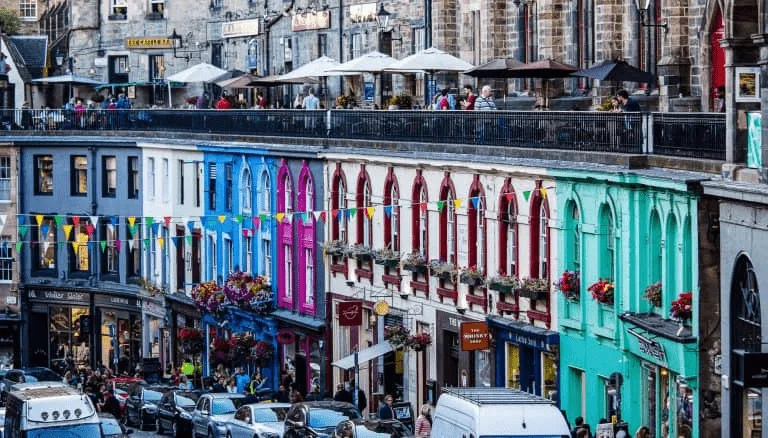 J.K. Rowling wrote several of her Harry Potter books in and around the city of Edinburgh. Grab a sightseeing map or join a tour (we recommend Potter Trail) to check out the sights that may have inspired her.
As a divorced single mom, Rowling wrote some of her first novel, Harry Potter and the Philosopher's Stone, at Nicholson's Cafe, now called Spoon. She penned books at the Elephant House, a very popular spot near the Royal Mile.
Book a Harry Potter Walking Tour. Kids are free!
Greyfriars Kirkyard is the graveyard that supposedly inspired some characters. George Herlot's School is believed by many to be where Hogwarts School of Witchcraft and Wizardry came to be. Victoria Street is behind Diagon Alley. It is also a great place to buy Harry Potter merchandise. Be sure to stop by Diagon House. There is a lengthy list of sites so do your homework before you arrive in Edinburgh.
Explore Deep Sea World, Scotland's National Aquarium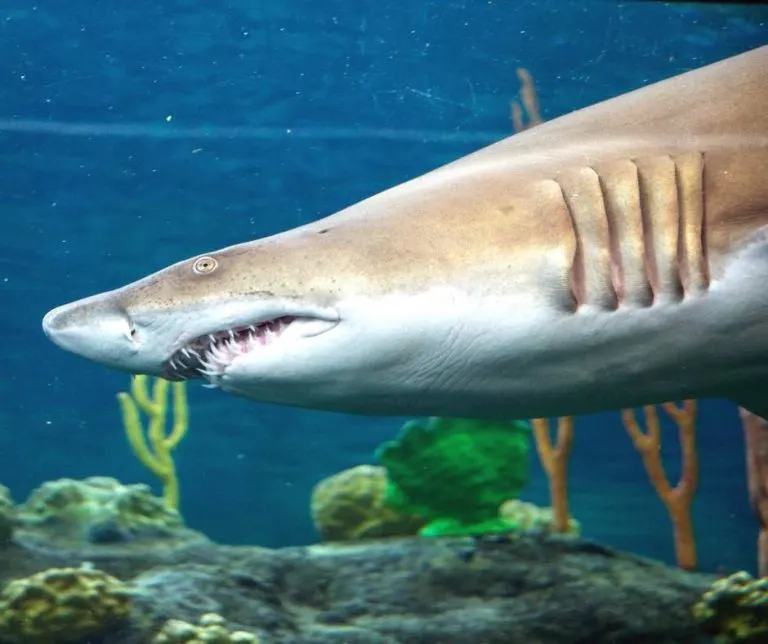 Just over the magnificent Forth Road Bridge is Deep Sea World which boasts one of the longest moving underwater walkways in the world. At 367 feet long, it takes visitors on an underwater safari featuring huge sand tiger sharks, conger eels, and sting rays.
Brave kids between ages 8-15 can even book a shark dive and come face to face with these amazing creatures! There are rock pools where experienced presenters will introduce kids to crabs, small sharks, starfish, seals and some additional interesting exhibits. Deep Sea World is definitely an outing which combines education with wonder and pleasure.
Eat Like a King or Queen
Hungry families have a number of options including Scran and Scallie in Stockbridge, a gastropub in Stockbridge; El Cartel, a Mexican restaurant, in the center; and Dishoom, an Indian restaurant which is great for breakfast (they refill their chai tea!).
More formal options include Baba at the Principal Edinburgh Charlotte Square Hotel (for exquisite Mediterranean food), Six by Nico, Azile, Gardeners Cottage, and Angels with Bagpipes.
A visit to Edinburgh is also not complete without a cheesy visit to I.J. Mellis Cheesemonger, a chain found in various parts of the city that has every cheese under the sun.
Here is a great guide highlighting where to eat in Edinburgh.
If you're in Edinburgh during the Christmas holidays, don't miss the Christmas Market, which offers a number of culinary options including churros, glazed nuts, mulled wine, hot cider, baileys, and hot chocolate
If you are thinking of extending your time in the U.K., Dublin is another wonderful destination to explore. Here's what you can do in Dublin for a Weekend from our friends at Kids Are A Trip.
Visit the Traquair House in Innerleithen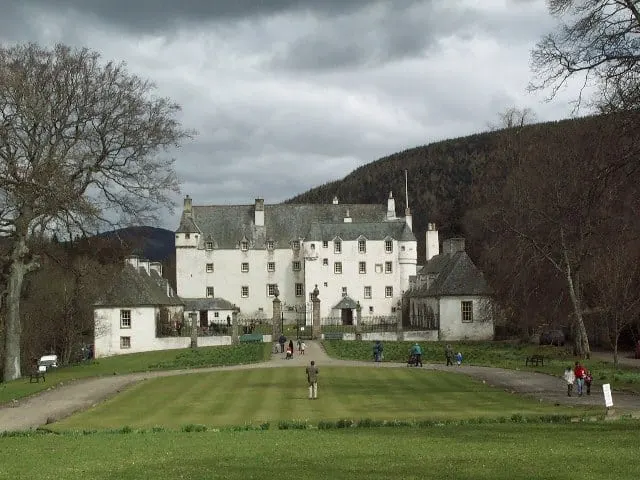 My favorite stately home in Scotland is the Traquair House because it's a perfect, relaxing destination with the kids. Set in stunning scenery an hour from Edinburgh, this house has a real maze in the garden which provides fun and thrills as you race each other to get to the center – allow extra time to get them out again!
Wander around the garden and you will meet the cashmere goats, small ponies, peacocks, and rare breeds of hens. A toddlers' play area and an adventure playground allow kids to run off spare energy before exploring the beautiful house where you can see a secret passage and Priest's Room where the resident chaplain used to live in hiding.
History abounds in one of Scotland's oldest houses and the kids can marvel at the simple but beautiful dolls and toys in the museum. A spacious cafe offers home cooking and craft shops sell locally made items.
Spend Time at Loch Lomond
There are so many things to do outside Edinburgh, but you don't miss a visit to Loch Lomond, which is about two hours by car. This lake in southern Scotland in the country's famous highlands area is incredibly beautiful and scenic, offering a great taste of the Highlands.
The loch sits in Loch Lomond & The Trossachs National Park, where you'll find charming villages, rolling countryside, hills and kid-friendly activities such as cruises, pony rides, and hiking. Across the Loch, Luss Heritage Path winds through rolling countryside and ancient Luss village which makes for great family strolls.
If you want to get out on the water, book a sightseeing cruise.
Experience Beaches, Golf, and Castles in East Lothian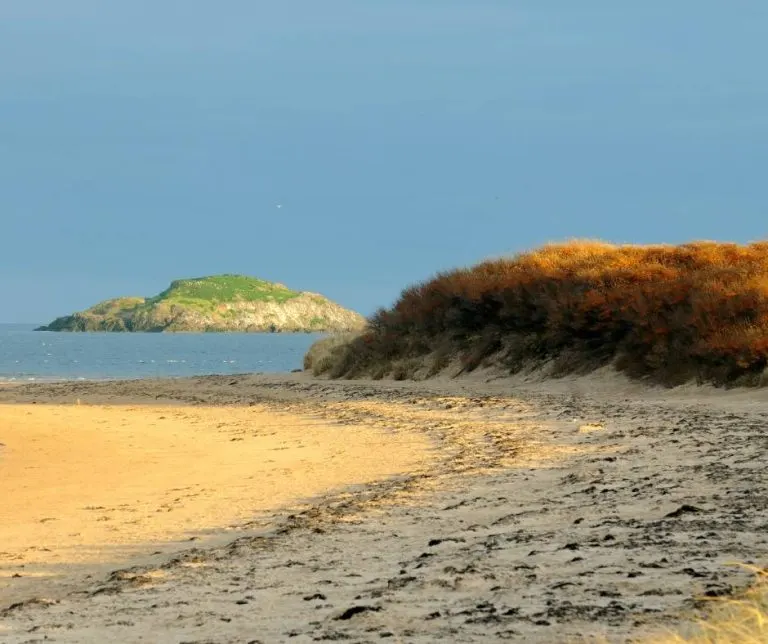 Along the coast from Edinburgh lie huge sandy beaches, dunes, and woodland trails which are easy to reach and have good parking. Choose between the beaches at Gullane, Yellowcraigs, or North Berwick, take your buckets and spades and enjoy a satisfying couple of hours by the sea.
At Gullane and North Berwick you will find golf courses especially designed for children. Adults can only play if accompanied by a child! The golf course at Gullane sits conveniently in front of a good pub while the course at North Berwick, called "The Wee Course", has lovely sea views.
At Dirleton you'll find a ruined castle and a small adventure playground in a picturesque setting around the village green. This is a very pretty coastline and easily fills a day.
Spot Wildlife at the Blair Drummond Safari Park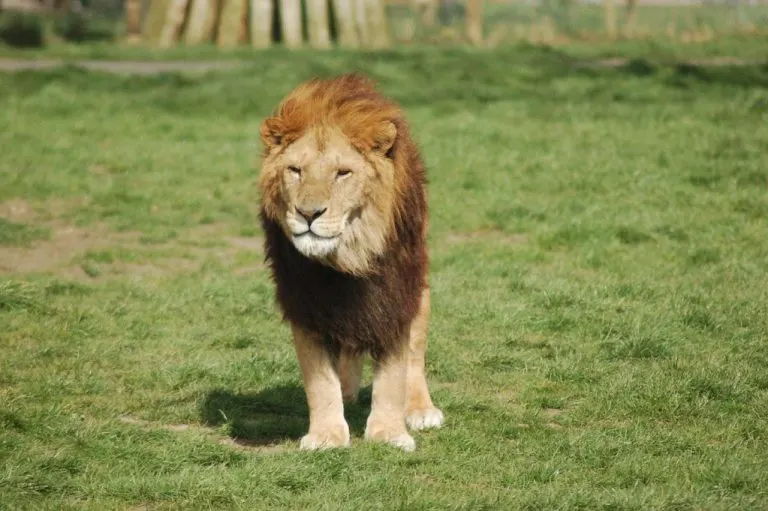 Less than an hour from Edinburgh, Blair Drummond Safari Park offers the chance to drive through a wildlife reserve seeing animals such as elephants, zebras, and giraffes before parking and walking through a Pets farm, playing in an adventure area, and watching the "Sea Lion" or "Bird of Prey" shows.
There is plenty to keep the kids occupied for the day including the ever popular Astraglide, pedal boats, and face painting. If you are looking for up-close and personal animal encounters they have those as well featuring lemurs, meerkats, and giraffes.
Spend a Couple Days at Crieff Hydro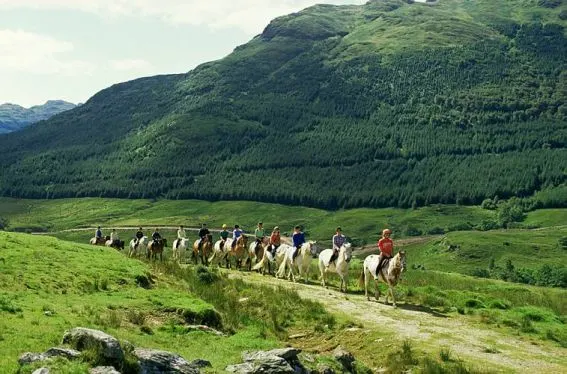 It may seem strange to include a resort as an attraction but this must be one of the most family friendly institutions in the world. Well known as a local destination for weary parents who need some R&R while their kids are catered for, Crieff Hydro is a haven from city life set in glorious rolling hills about an hour and a half from Edinburgh.
A dedicated kids club offers six hours of free supervised fun each day. There's a cinema and a daily entertainment program packed with both indoor and outdoor activities.
Kids can enjoy horse riding, archery, mini golf, giant chess, biking, indoor swimming pools and tennis. This is all before you begin to explore the trails around the resort and the small town of Crieff itself. One of the great pleasures is an all-age Highland Ceilidh (traditional Scottish dance), which gives you the chance to dance with your children in the ballroom.
Embrace Your Inner Braveheart at Stirling Castle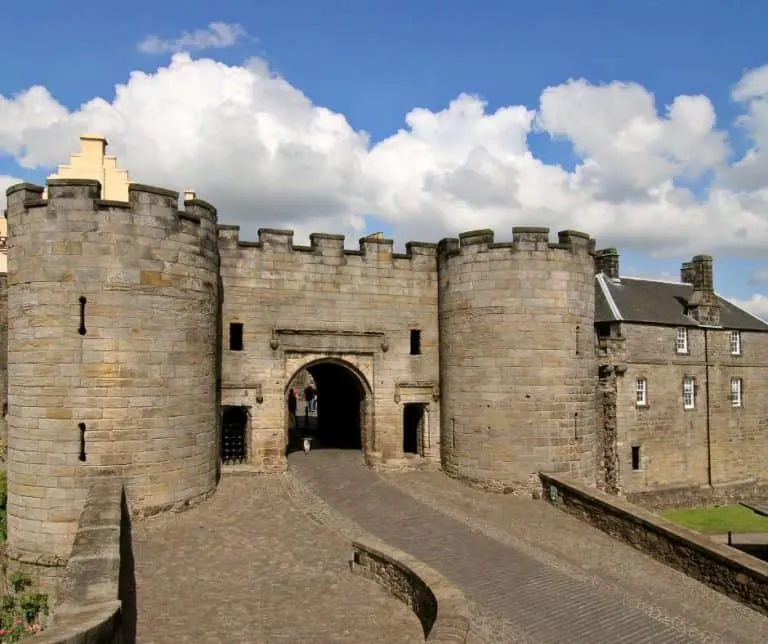 Stirling Castle dominates the landscape around it and has a proud history of renaissance kings and queens. This carefully restored complex features rich tapestries, portraits, and weaponry, and offers special events for kids such as the chance to dress up in costume and try some Renaissance dancing.
Check out its website and see what's on before you choose your day. Stirling Castle has lots of space to run around and you can also fit in a visit to the Wallace Monument, a tribute to William Wallace – the real Braveheart.
Ski Indoors at Xsite Braehead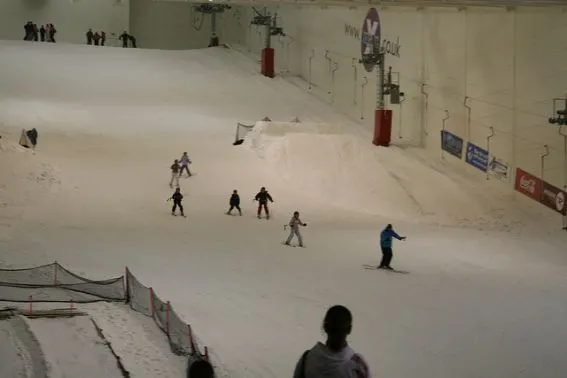 XSite Braehead is a complete family entertainment venue in Glasgow, about an hour from Edinburgh. The main attraction is an amazing indoor snow slope (Snow Factor) where you can ski, snowboard, and sled on fresh snow!
It also features a cinema, bowling lanes, rock climbing, adventure course, laser tag, and adventure golf. It connects to a shopping centre and a range of fast food outlets. This is 21st century entertainment – instant, undercover and, you know what? The kids will love it, even if you don't!
Take a Day Trips to St. Andrews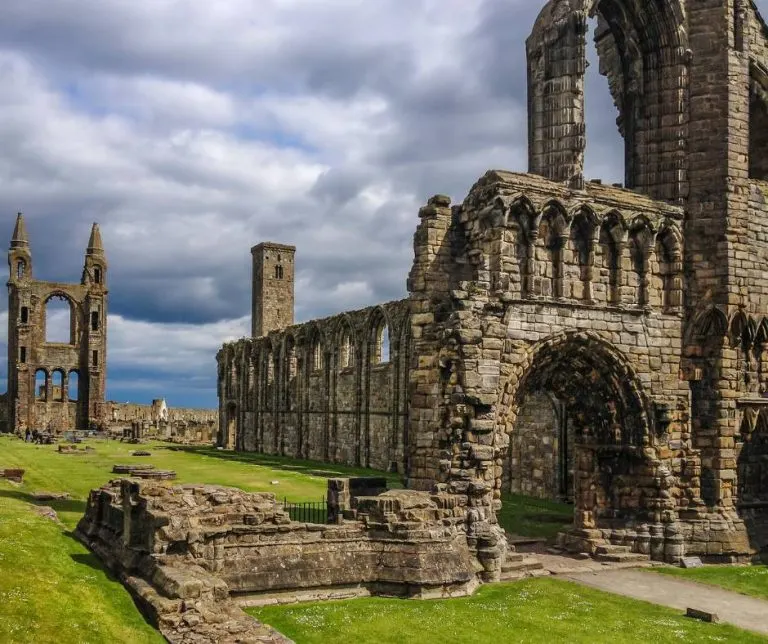 An hour from Edinburgh is St. Andrews, famously known as the birthplace of golf. This gorgeous small town is also the place where Prince William and Kate Middleton attended university, and a great spot for the kids.
Run free on the sands where they filmed Chariots of Fire, improve your putting on the "Himalayas" which a huge area where you can hire a putter and ball, visit the ruins of the historic Abbey, and take a tour of the small museum.
Lunch at the Doll's House which sits right in the centre of the pedestrian friendly town and pick up an ice-cream at one of the many Italian sweetie shops. St. Andrews makes for day with a choice of indoor and outdoor attractions.
Special thanks to Barbara Arnold whoe wrote the originnal version of this article.