There's only one thing better than a fun outing with my family, and that's a FREE fun outing with my family. Fortunately for my wallet and I, Seattle is full of great activities that will enable your family to get out and have fun, without spending money. Here are some of our favorites!
Free Things to do in Seattle for Families
The Ballard Locks (aka Hiram Chittenden Locks)
The Ballard Locks (officially known as the Hiram Chittenden Locks, but no one calls them that), are located just a few miles from downtown Seattle, in the Ballard neighborhood. At the Locks you can walk through beautiful gardens, run on vast, green lawns, explore the visitors center, and learn more about the how the locks work. Watch the salmon in the fish ladder (depending on the time of year you visit), and of course, see the boats! The Ballard Locks are where boats go from Lake Union's fresh water out to the salt water of Puget Sound. It's fascinating to see the water level rise and fall and the boats travel from one side of the locks to the other.
Green Lake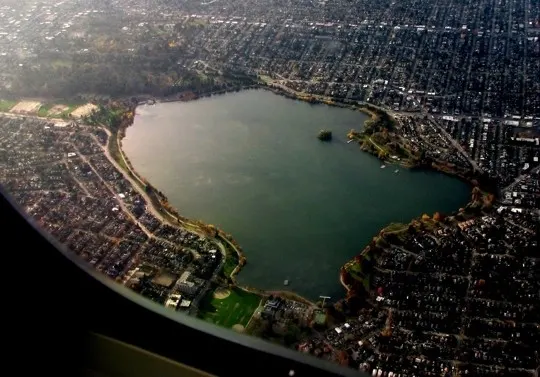 Another favorite free destination is Green Lake. If the sun is shining (and even when it's not) chances are pretty good that half of the population of Seattle will be out walking, biking, or rollerblading the 3-mile loop around the lake. There's a huge playground for kids, lots of benches, and the best people-watching in the city. If you get hungry or thirsty, Green Lake is surrounded by tons of restaurants and coffee shops. If you want a bit more peace on your free outing, try the Washington Park Arboretum. You can walk and explore the 230 acres of nature while enjoying beautiful views and learning about the plants featured on the property.
Olympic Sculpture Park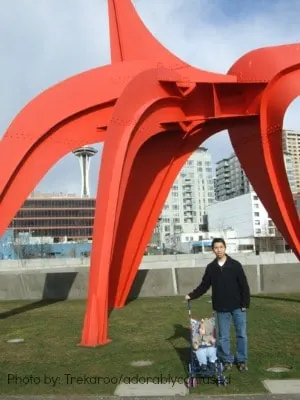 If you'd like to mix culture and fresh air, there is no better spot in Seattle than the Olympic Sculpture Park. Here, you can view huge (and sometimes pretty quirky) sculptures, walk the trails, and enjoy views of Puget Sound, the Olympic Mountains, ferryboats, sailboats, and more.
Seattle Center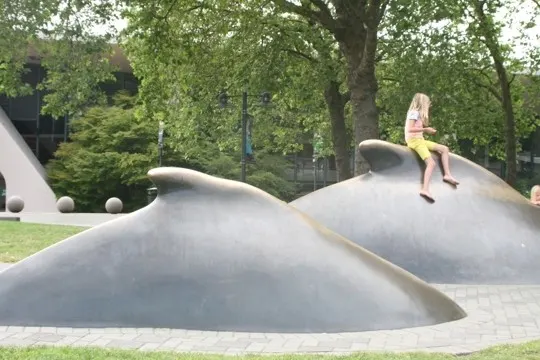 Seattle Center is best known for being home to the Space Needle and a number of museums, but there are a lot of free things to enjoy as well. Many weekends there are cultural festivals going on. You can learn about another culture, see traditional dances and hear traditional music, admire their clothing, and more! If that's not your thing, go check out the International Fountain and enjoy watching the water show that's choreographed to music. If it's a warm day, you can even play in the fountain itself, then dry off by relaxing on a nearby bench or on the open green lawns.
Free Museums (First Thursday & Anytime Admission)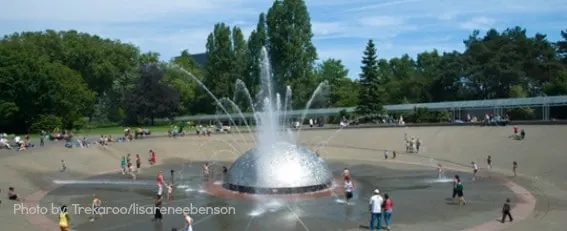 If you're looking for some free indoor fun, how about checking out one of Seattle's great museums on Free First Thursday! The first Thursday of every month, museums including MOHAI , Museum of Flight, Seattle Art Museum, Wing Luke Asian Museum, and the Burke Museum . Times for free admission on first Thursday vary by location, so be sure to check the websites of the attractions before you go.
Seattle also has several museums that have free admission all the time, including the kid-friendly and informative Klondike Gold Rush National Historical Park. (Don't be fooled by the name, it's an indoor attraction.) Another free museum is the lovely Frye Art Museum.
Seattle's Park and Playgrounds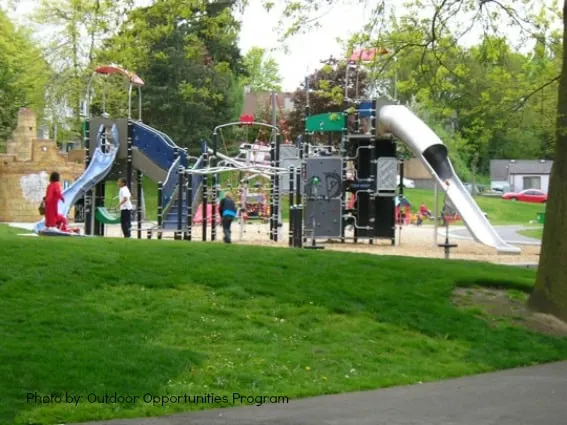 And, of course, don't forget Seattle's many parks and playgrounds (over 400 and counting!). They are all over the city and offer lots of opportunity to run and play and have a great free time.
Explore some of our favorite Seattle & Puget Sound Destination Playgrounds or the best Seattle Parks & Playgrounds.
So, what are you waiting for? Get out and explore free Seattle!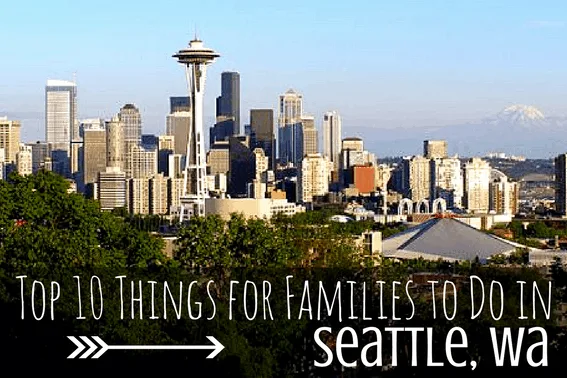 Looking for more fun? Explore the Top 10 Things to do in Seattle with Kids
Featured photo by: Bigstock/Lemmer Creative