The mention of Venice typically conjures up thoughts of romantic gondola rides and leisurely sipping a refreshing beverage at a cafe as the crowds go by. However, when traveling with children, especially during the summer vacation months, that's simply not reality. Stepping out onto the streets of Venice with my very excited 7 and 8-year-old children was very much like the first time I brought them to Disneyland as toddlers. From the colorful carnival masks to the rainbow of fruity gelato flavors, my children's attention was constantly bouncing from one storefront to the next as they darted in and out of the crowds.
If it's your first time visiting Italy, working with a vacation advisor who knows Italy really well can be a huge help.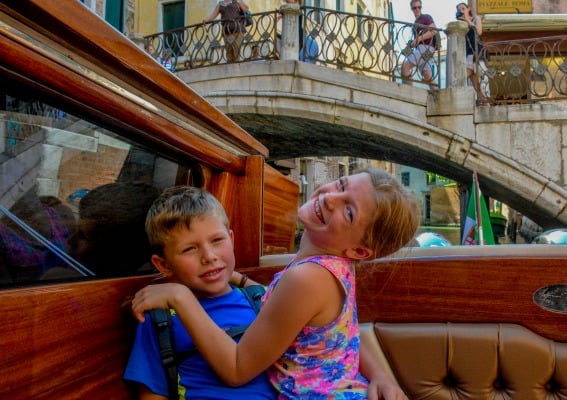 But, like Disney, Venice is magical; long after the kids have forgotten about their visit to Slovakia's Spiš Castle or the historic details of the Hapsburg family that they learned about in Vienna, or any of the other destinations that we visited during our month in Europe, I'm sure they'll remember getting lost on the streets of Venice. At any age, the magic of Venice is captivating; it's like no other place that our family has ever visited – expect maybe Disneyland.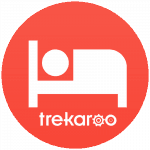 We're an affiliate of Booking.com. When you book through us, you still get their lowest price guarantee and we get a few dollars.  Thanks for helping to keep Trekaroo free.
What to Do in Venice with Kids: A Guide to the Magic
Getting Lost on the Streets of Venice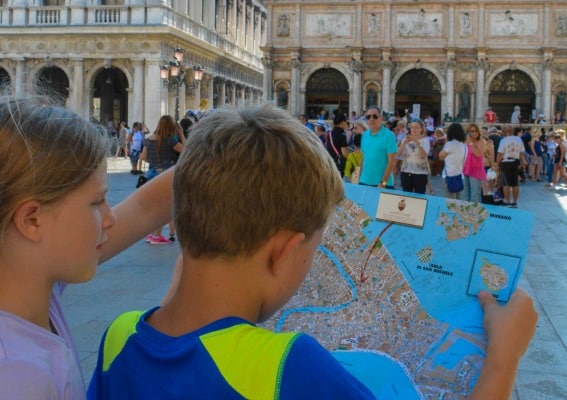 My kids didn't mind the crowds of Venice — not one bit. However, managing two kids in the most crowded areas of Venice in August was quite an anxious experience for this mama; my energetic children, being much smaller than myself, could dart though crowds and out of sight in moments on the most crowded Venetian alleyways.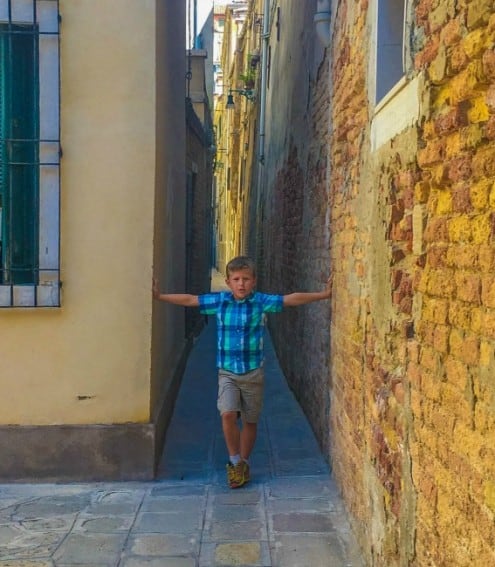 We were all so much happier when we got off the main tourist thoroughfares, and I was able to let the children run down the residential streets of Venice, often letting them choose for themselves in which direction they wished to go. We spent every spare moment in Venice like this: locating empty streets, letting the children get us lost, and finding our way back to a familiar point using a paper map or my iPhone. Between bites of gelato, my children begged "Please, mom, can we get lost again?"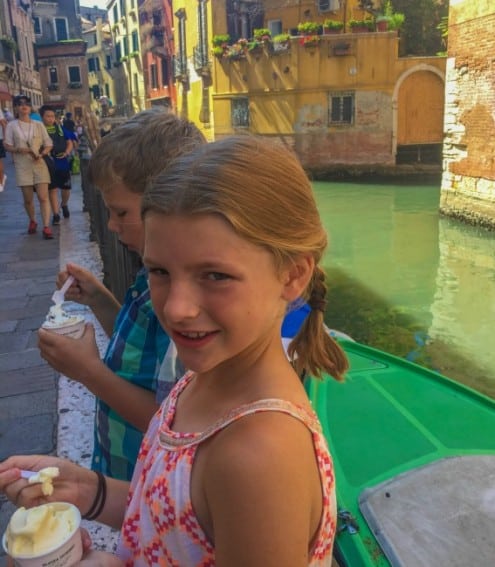 No matter how well we were able to avoid Venice's legendary crowded streets by exploring the far reaches of the island or how frequently we stopped for gelato, the Mediterranean summer heat quickly exhausted us. Within hours of arriving in Venice, we realized that there is a conspicuous lack of seating and shade on the streets of the city — aside of the cafes at which it costs a few Euros per person to sit and order. We found the best way to cool off for a moment was to step into a church. There's a church in nearly every square; many of the churches are free to respectfully enter, but those that charge a small fee are often more ornate and worth the price for a seat and respite from the heat.
Spotting the Lions of Venice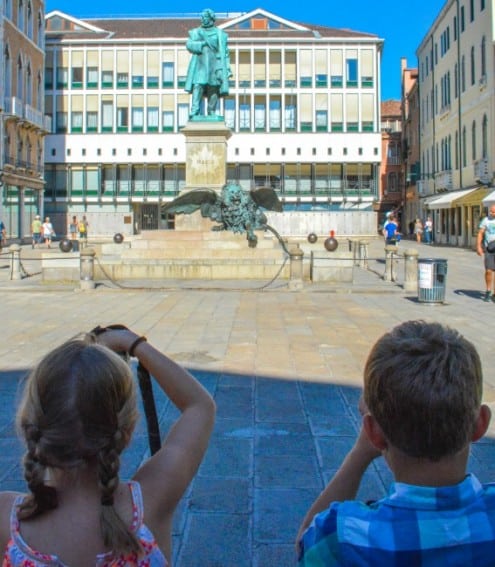 We spent most of our stay in Venice casually wandering down alleyways, stopping in a random churches, and sampling fruity gelato flavors with no real plan— with one exception, our 3-hour Venice for Kids Tour with Context Travel. The tour features a scavenger hunt for Venice's signature winged lion between St. Mark's Square and the Rialto Bridge. The scavenger hunt kept my kids motivated and observant as we were guided through the city's neighborhoods by our local guide, Giovanna.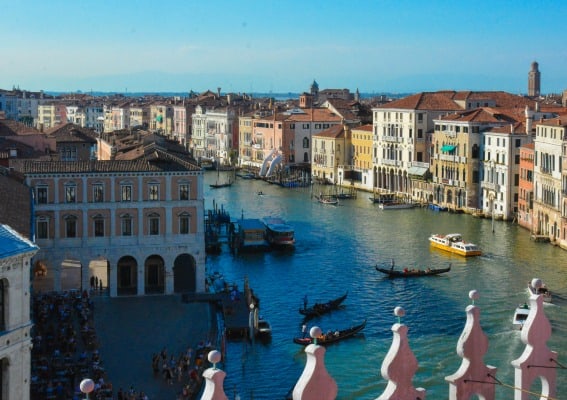 Giovanna also showed us Venice's fish market near the Rialto Bridge telling us the story of the merchants that brought Venice such fame and fortune centuries ago and took us up to the brand new terrace above the high-end T Fontego dei Tedeschi shopping mall at the conclusion of our tour. The mall's terrace, a few stories above the hustle and bustle of Venice's busiest streets, is a hidden gem that I'm doubtful that I could have located on my own without Giovanna. (View pictured above.)
My kids were surprised that Giovanna managed to find the least crowded streets and areas of Venice's most touristy places — without ever getting us lost. And, I loved how Giovanna was able to include details in our tour that appealed to our entire group – from myself, a history lover who has visited Venice multiple times, to my travel-weary, active children who only wanted to eat gelato and ride a gondola.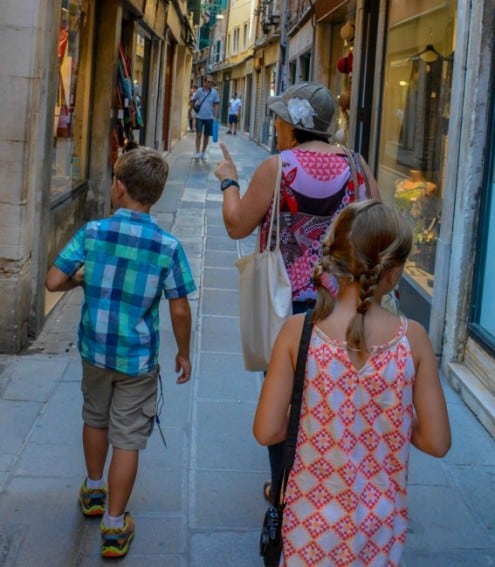 In my years of travel with my children, I've learned that if I want my kids to learn about a location and its history, there's simply no better way than taking a private, personalized tour; this is especially true in Europe where everything from the language to the history is unfamiliar and new to American children. On our tour, our guide, Giovanna, told us about the history of the city using visuals for the kids, including maps and pictures to illustrate her stories. However, more importantly, she fielded my children's questions about living in Italy's Veneto region. The more answers Giovanna gave my children about life in Venice, the more comfortable my kids became asking questions, and, consequently, the more they listened to her stories about the historic city.
Enjoy the Beauty of Saint Mark's Square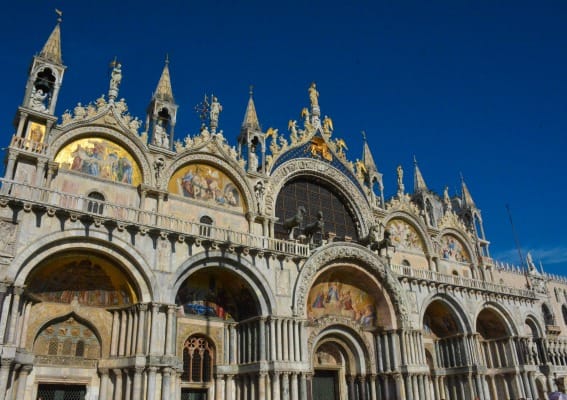 A visit to Venice is simply not complete without a visit to Piazza San Marco, Saint Mark's Square, and Basilica. Admittedly visiting Saint Mark's Square in the heat and crowds of mid-August, was not the highlight of our one month spent in Europe — not even close. However, the gilded mosaic interior of the Basilica is easily one of the most spectacular sights in Europe with a history going back almost a thousand years. St. Marks Square and Basilica are the heart of Venice — it is safe to say that if you haven't gone inside St. Mark's Basilica, you haven't really been to Venice.
Our first day in Venice, I arrived at Piazza San Marco at 5:10PM after having gotten the family lost on our way to the famous church; I was determined to show my kids the interior of the basilica, only to realize that it closed at 5PM. The next day, we arrived at 9AM, again ready to tour the basilica, only to find a 45 min line and an opening time of 9:30AM. We made the best of the situation by going up the campanile for a view – before joining the line which was thankfully in the shade and waiting 45 minutes to enter. Lesson learned: carefully check opening and closing times and be willing to accept that there will likely be lines in the height of the summer season. (Upon further research, I have now found that it is possible to purchase a 2 Euro per person "Skip the Line" ticket if you reserve a time in advance.)
Check for hotel availability in Venice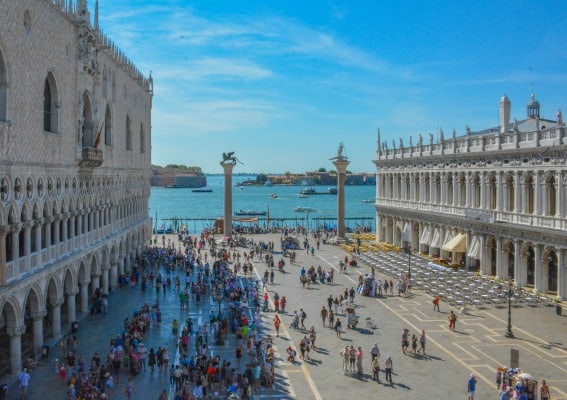 On this visit my family did not take a tour of the Doge's Palace – though I have taken the tour that crosses the Bridge of Sighs twice in the past decade. (My previous two visits, I took the Secret Itineraries Tour, which must be booked in advance on the Doge's Palace website.) With teens, touring Doge's Palace and learning about the history of Venice is a must-do; however, with a 7 and 8-year-old, I decided to skip it. While my kids are relatively well-versed in American history, the unfamiliar complexities of European history overwhelm them much more quickly.
Uniquely Venice – Exploring the Lagoon via Boat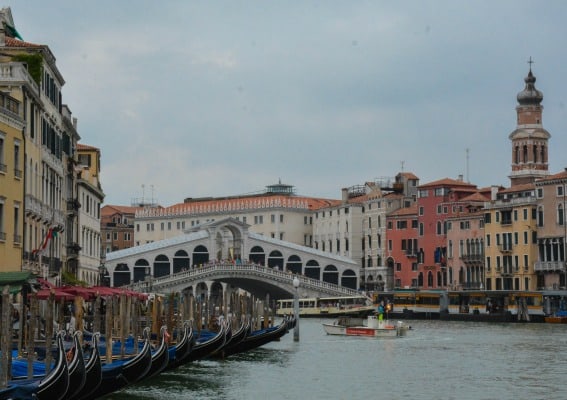 There is another side to Venice, one that can only be experienced from the water. The islands of Venice's lagoon including touristy Murano and Burano cannot be reached any other way, and the view of Venice's Grand Canal by boat is truly unique from anything that can be experienced on land. So, on our second day in Venice, our family bought 24 hour transportation cards for 20 Euros per person, and we took advantage of our full day of access to Venice's waterways traveling the length of the Grand Canal, out to Murano and Burano, and even making a stop at Lido, home of Venice's public city beach on the Adriatic Sea, before returning to our hotel for the night.
A Ride Down Venice's Grand Canal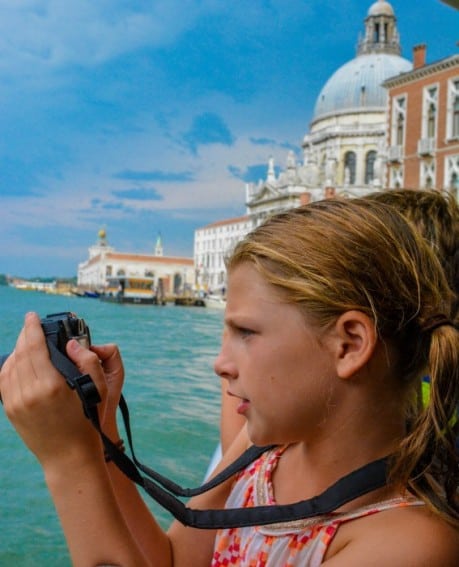 Having heard the previous day from our tour guide, Giovanna, about the limited number of bridges crossing the Grand Canal, my children cheered in excitement every time our vaporetto passed under one of the bridges along the Grand Canal as we rode from Ca 'D'Oro down to Piazza San Marco. The no. 1 vaporetto stops more frequently along the Grand Canal than any other line, but my typically impatient children were so entranced by the boat traffic along the canal and taking pictures of everything in sight that they barely noticed how slowly we were moving. It took us about 30 minutes to traverse the entire Grand Canal from our hotel to San Marco – which we could have walked in 20 minutes or so – but we all enjoyed the ride and view so much that we chose to ride again in reverse later that day.
The Islands of the Lagoon – Murano and Burano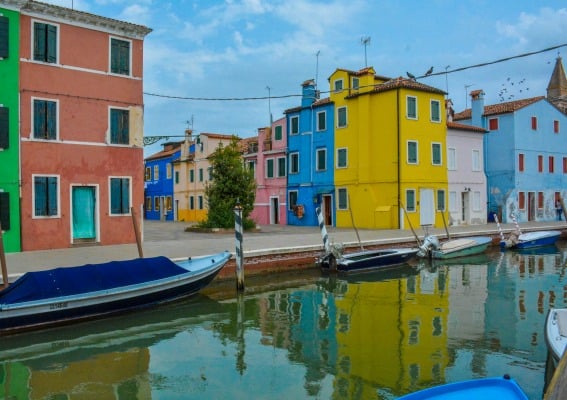 Certainly the day trip out to Murano and Burano is one of the most popular for tourists spending more than a day in Venice. My children loved window shopping Murano's glass shops as we walked across the island. Thankfully, these shops have fabulous displays that can be seen from the street so that families can enjoy a view of the art that the island has to offer without even setting foot into a shop filled with expensive glass objects. From animal figurines, to colorful glass balloons to the traditional chandeliers – my children excitedly pointed to their favorite priceless objects as we walked past store after store. Of course, there are many studios open to the public that give demonstrations – but having visited The Corning Museum of Glass in New York the previous summer, I decided to press on to Burano rather than stop for a sales pitch.
Burano is a lovely island to stroll around with vibrantly painted houses that reflect vividly along the canals. It's now popular with photographers, tourists with selfie sticks, and just about any traveler visiting Venice. It was honestly a bit sad to see how over run this island has become with tourists – but it is beautiful. Like the rest of the tourists, my children enjoyed finding a house painted in their favorite hue and taking photographs and selfies next to it; we have lots of photos of ballet poses and karate kicks by which to remember our visit.
A Visit to Venice's Beach – Lido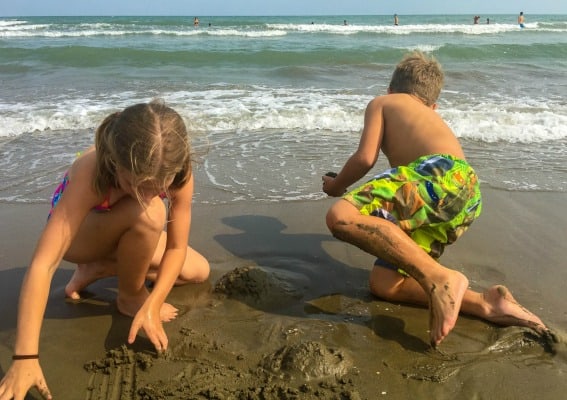 On our entire month-long European trip, Venice was our only stop in the Mediterranean; for the most part we stuck to the mountains. So, I appeased my beach-loving children with a short stop at Venice's Lido on our return trip from Burano. While this Southern California raised beach snob did not find Venice's public beach particularly inviting, the water was warm, the sand near the water was relatively clean and the kids were happy to jump in the shallow waves. The Lido is easily accessible via a 5-10 minute water bus boat ride from San Marco followed by a 20-minute walk through town to the beach- definitely worth it for kids in need of a place to play.
Traghetto – A Budget-Friendly Gondola Ride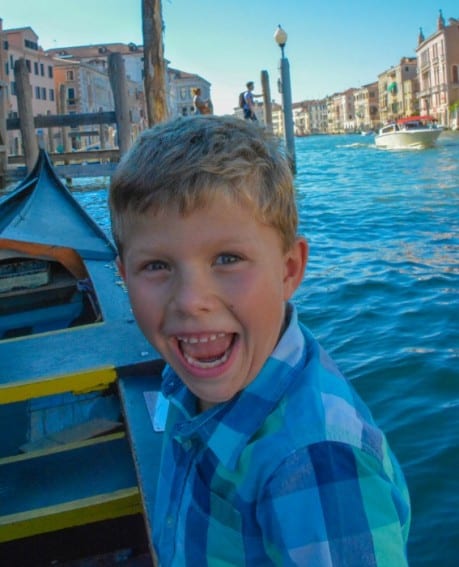 Of course, my children came to Venice dreaming of riding a gondola. Fortunately for our budget, my son was thrilled with a five-minute Traghetto ride across the Grand Canal in a public gondola steered by two local gondoliers costing only two Euros per person.
Look for the best hotel prices in Venice
Arriving in Venice by Boat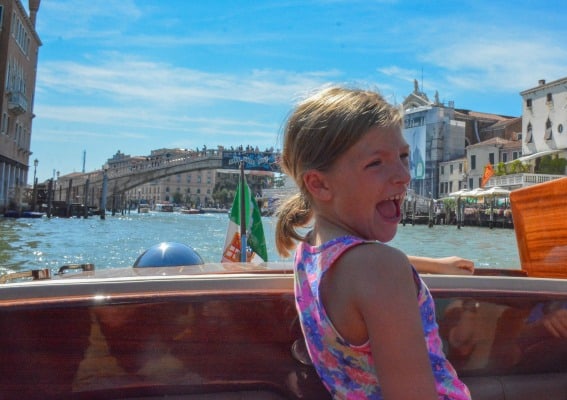 I have yet to take a tourist gondola ride in Venice, despite having visited three times. Instead, our last two visits, our family has made the decision to splurge on a water taxi ride to our hotel. It's much more of a treat from the airport than from the train station – but either way, it's a great way to enjoy a private boat ride in Venice and get the family's luggage to the hotel with little fuss. Due to all the bridges (and stairs!) wandering the streets of Venice with roller bags can be both exhausting and frustrating. Most families arrive in Venice by train. In fact 3 of Amateur Traveler's  11 Exciting European Night Trains terminate in Venice!
Visiting Rome too?
Don't miss the Top 10 Things to Do in Rome with Kids
Hotel Antico Doge – Our Home Base for Three Nights in Venice

Venice, the nearby mainland, and its various islands, is chock full of accommodations that can satisfy nearly every families' budget from camping to luxury. I love the convenience of staying in the city – especially being able to get out and enjoy the city first thing with fewer crowds. This visit to Venice, I chose Hotel Antico Doge as our home base; my mother, two children, and I stayed in a quadruple room with a king bed and two twin beds. The included breakfast buffet featured a delicious lemon cake and chocolate croissants that were some of my children's favorite treats from our entire European trip in additional to the typical meat, cheese, bread, and fruit found in most buffets at this price point across Europe. The hotel is located a nice 15 minute from San Marco and about five minutes from the Rialto Bridge; it's within minutes of the Stada Nova, a newer street in Venice that has lots of dining options (and gelato shops.)
Check for the lowest price on family-friendly lodging in Venice
Our tour guide was able to give us a quick history lesson when we walked past our hotel on our Lion Hunt Family Tour with Context Travel. Giovanna told us the story of how our hotel had been home to the Doge Marin Falier, the only Doge to be executed due his attempt at a coup d'état in the 14th century.
Eating in Venice with Kids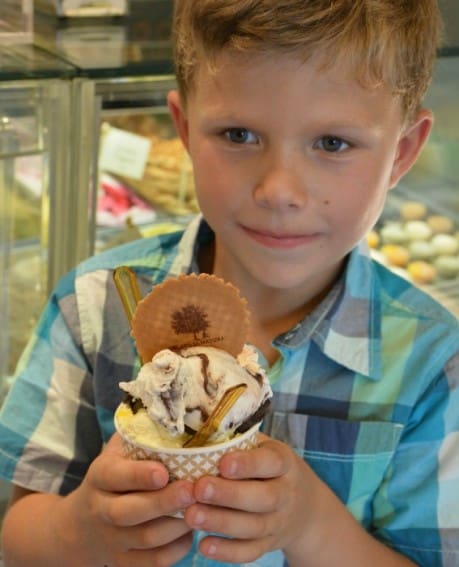 My favorite part of visiting Florence, Tuscany, and many other parts of Italy is dining; however, Venice is different. The cuisine in Venice is more seafood based – featuring squid, octopus, mussels, and shrimp – than that of Italy's other regions. Also, being along the Adriatic Sea, dinner begins at 7PM — not the easiest time of day for me to leisurely enjoy a dinner with my children who like to begin their day around 7AM.
My family ate a full dinner out only one of our three nights in Venice this visit. We checked out the menu of three of the restaurants that our hotel had recommended to us before finding something that my children would agree to eat (spaghetti with tomato sauce and wienerschnitzel.) Generally, we found it more difficult to find small portions in Venice than in other places that we had traveled in Europe – including Austria and Bavaria. Also, there were frequently cover charges of a few Euros per person (including children) for tables at both lunch and dinner time. Compared to other areas of Italy, we found the pizza in Venice to be particularly hit or miss.
Disclosure: My family was provided a complimentary Lion Hunt Family Tour with Context Travel for the purpose of this review. All opinions are my own.
SaveSave
SaveSave
SaveSave
SaveSave
SaveSave
SaveSave
SaveSave