The Walt Disney World Resort is massive and can be quite overwhelming. It makes Disneyland look like a city park in comparison to Walt Disney World. 2020 is shaping up to be a huge year at the parks. While visiting Florida's Disney theme parks is a dream vacation for many families, it can also be very overwhelming. We hope our Walt Disney World tips and tricks will take the stress and confusion out of your vacation planning. Read on to discover everything you need to know before you go, as well as, secrets to Walt Disney World Vacation success once you get there.
Decide When To Go
The best time to go to Disney World is mid-week during the off-season. If your kids can miss a few days of school, I highly recommend going that route. Your family will spend much less time-fighting crowds, standing in long lines. Keep in mind that during on peak days, one-day admission prices will rise 20% over regular day admission. Peak dates include the Christmas season, Spring Break, and peak summer. If you visit the parks on "value" days, the price is reduced by 4%.
Take time to read our article on the best time to visit Disney World. It will help you select which time of year is the best fit for your family and offers some secrets on which weeks out of the year have the fewest crowds.
Make Hotel Reservations
Once you decide when to go, you need to figure out where to stay. One of my most important Disney World tips- I highly suggest planning your Disney World vacation at least 180 days out so that you can reserve the best dining and experience packages. I have stayed on property and off-property and definitely feel that staying on property is the way to go.
Some of the perks of staying at a Disney Resort are free airport pickup via the Magical Express, free bus transportation all over Walt Disney World Resort, extended theme park hours, earlier FastPass+ bookings, and the convenience of having your shopping purchased delivered to your hotel (so you don't have to lug them around all day). Since Walt Disney World is so big, it does take at least 20-30 minutes to get from an offsite hotel and into parking at the Transportation and Ticket Center.
There are over 20 lodging options on Walt Disney World property, each with its own theme. When selecting a property, it is important to consider price, amenities, and how much time you will actually be spending at your hotel. If a pool is important to you, be sure to check out which Disney World hotels made our list of the best hotel pools in the USA.
Example: The ambiance of Animal Kingdom Lodge is fabulous and the ability to view giraffes and other animals from your hotel balcony is pretty incredible. But considering the cost of this deluxe resort, how far the property is from the Magic Kingdom/Epcot area, and the limited amount of time you may actually spent at the resort, you may prefer to stay at a value or moderate priced resort instead. Everyone has their own opinions on this issue which is why we recommend looking at the hotel reviews in our Walt Disney World Resort Review Guide.
Disney travel agents are wonderful resources when it comes to picking the best Disney World hotel for your family. Small World Vacations is our favorite Disney travel agency because they focus exclusively on Disney destinations and know everything there is to possibly know about Disney travel.
Check out our handy guide on all the must-know dates for planning your Disney vacation.
Other great resources:
Most Disney rooms allow for 4 adults plus a child under 3 in a pack and play (provided by Disney for free), but some Disney properties do cater to larger families. Here is a list of Disney hotels that are good for larger families.
Couponing to Disney has a nice post on renting a Disney Villa from Disney Vacation Club owners.
Make Dining/Special Experience Reservations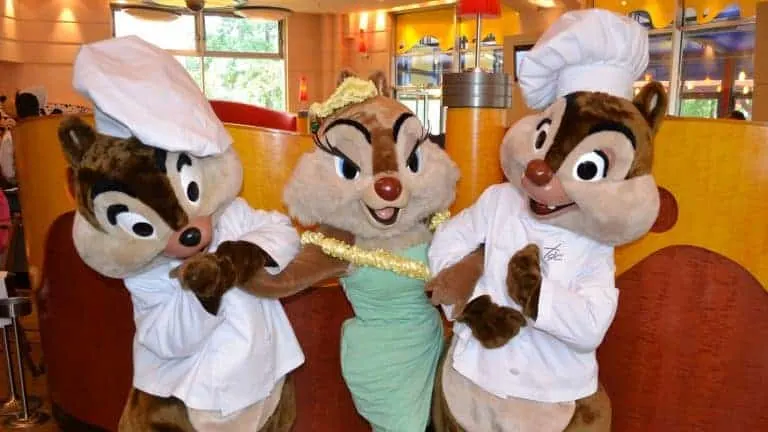 Character dining is often one of the most magical encounters a family with young children experiences while at Walt Disney World and reservations are almost always necessary. Walt Disney World Dining reservations can be made up to 180 days in advance and many of the most popular dining events and shows fill up quickly. Reservations can be made by calling 407-WDISNEY (407-934-7639) or booked online. Please remember to bring your confirmation number with you and try to arrive 15 minutes prior to your reservation time. If you are unable to get reservations for the experience you want, keep trying. Cancellations happen all the time.
Here is a list of restaurants accepting reservations at Walt Disney World.
One of the most popular dining experiences in Disney World is character dining. These experiences include a meal as well as opportunity to meet several different characters who wander around from table to table to say hi. There are 15 different character dining locations at Walt Disney World. Each location has a different price point, type of food/service, and set of special characters that diners have a chance to meet.
Trying to figure out which experience is right for your family can be overwhelming. Don't fret! Read our comprehensive guide to Walt Disney World Character Dining! We break things down for you and offer inside tips on each dining location.
Reservations for all sorts of fun experiences and tours can be made ahead of time by visiting the Disney World event and tour reservation site. These include the Bibbidi Bobbidi Boutique (princess makeovers for little girls), special safaris at Animal Kingdom, a dolphin encounter at Epcot, holiday events, and behind-the-scenes park tours.
Consider the Disney Dining Plan
The Disney Dining Plan is cost saving depending on how much and how often your family eats. Check out the Dining Plan website and decide whether or not it is a good fit for your family. My kids can often split an adult meal so it isn't ideal for us, but for those of you who typically buy your young kids the child meals, it may be a great fit.
Buy Your Park Tickets
If you want to save time, money, and take advantage of the FastPass+ advance reservation sytem, buy your tickets before you get to Disney World. There are several deals out there and Mouse Savers is usually extremely up to date on all the best deals. Buying tickets from your travel agent as part of a Disney World package is a great strategy as well.
Do not buy tickets off of Craigslist or Ebay. There are so many scams out there and I have seen people get pulled aside at the ticket counter on more than one occasion because the "ticket" they bought was not actually valid. Disney World tickets are nontransferable and just to be sure, Disney uses a finger scan system that prevents you sharing your ticket with someone else.
Disney World Tips on FastPass+
What is FastPass+? It's a ride reservation system which allows you to skip the long lines at your favorite attractions. It is linked to your Magic Band which is your park ticket. With FastPass+, guests make a reservation to ride an attraction at a Disney theme park using the My Disney Experience App.
Beginning 60 days before your stay, guests staying at a Disney Resort hotel can book up to 3 FastPass+ per day using the advance reservation system. Those staying offsite can begin booking their advance reservation Fastpass+ 30 days in advance. You can also book FastPasses the same day as your visit to the parks.
There is no charge to use FastPass+. It comes free with park admission to everyone. Over 20 rides and attractions are FastPass+ enabled in the Magic Kingdom, with almost as many the other 3 parks. This includes special evening entertainment experiences and character meet-and-greets.
Most of the parks have different FastPass+ tiers and it can feel overwhelming trying to figure out which rides to book in advance and which rides are better to secure the same day. Don't worry, we have you covered! Check out our complete guide to the new FASTPASS+ system as well as these park specific ride rankings:
Packing Considerations
The weather in Florida varies by season. The hottest and rainiest season is summer. Temperatures are generally in the 90s, humidity is high, and it pours almost daily. The good news is that the rain doesn't typically last long. Quality reusable ponchos can be purchased at Disney World for $8 but it is much cheaper to bring ponchos from home.
Winter is the least rainy time of year and high temperatures average in the 70s, making for great park exploration weather. Cold snaps do occur, so be sure to check the forecast ahead of time and pack accordingly. Spring and fall temps are typically in the 80s and rain does occur, but not as frequently as in the summer.
Bring Your Own Stroller
You can rent single and double strollers at Walt Disney World but they are $15 and $31 per day respectively. If you are at the parks for a week, that adds up quick! Here are three good alternatives:
1. Bring your stroller from home.
2. Purchase a cheap umbrella stroller from Amazon and have it shipped to your hotel. Disney hotels start accepting packages on your behalf 2 weeks prior to your arrival. If you are feeling generous, you can pass the stroller on to another young family checking in to your hotel when you leave.
3. Rent a stroller from an outside agency which will deliver it to your room for less than the cost of renting at the parks. I haven't used any of the services so I don't have a preference on which company to use. Simply type "stroller rental Orlando" into Google and see what comes up.
Pack Snacks
Eating food inside the parks is part of the fun, but we all know kids like to snack all day long. Save yourself some dough and pack plenty of your own goodies. Snacks that can be eaten while standing in line are definitely the best because they help kill time and fill bellies.
Experience has taught me that a couple cheap lollipops can go a long way when the lines are especially long. Other easy snacks to enjoy in line include granola bars pretzel rods, beef jerky, trail mix (no chocolate because it will melt quick in the heat), goldfish crackers, Babybel cheese, M&M's, and dried fruit.
Be sure to bring refillable water bottles. Ice water is free at the quick-service restaurants' soda fountains. If you pack little individual-sized packets of Crystal Light lemonade in your purse, you can throw those into your ice water and viola, instant happy kid! Remember, Disney hotels will accept packages on your behalf two weeks in advance so if you want to save luggage space, ship your snacks.
Disney World Tips on Souvenirs
Souvenirs inside the park are expensive and we all know that our kids are going to want everything they see. In order to keep costs down, I suggest buying a couple Disney-themed gifts at places such as the dollar store, Target, and even on clearance at DisneyStore.com ahead of time to give kids inside the parks.
Disney notepads and pens are great for character autographs and easy to find at dollar stores. Disney princess costumes can be found at a discount on Ebay or at Target and are so much fun for little girls to wear inside the parks. I have even see all sorts of themed Minnie Mouse ears sold online by third party vendors for far less than they will cost inside the parks.
Inside the parks, there are various pressed penny machines which make for fun (and cheap) souvenirs and Disney has pressed penny collection book that is perfect for keeping your collection for about $10. A list of pressed penny machine locations can be found at Guest Services inside each park.
Our friends at 365 Atlanta Family have put together a nice list of Unique Things to do at Disney World that make awesome souvenirs that is worth checking out.
Tip: If one of your souvenirs purchased at the parks breaks while you are on vacation, Disney will replace it for FREE! Just find a cast member inside a store to help you.
Finally, pin trading is sort of a big deal at the Disney World. There are several sellers on Ebay (look for sellers with positive feedback, there are fake pins out there) that sell pin packages. Buy some pins, wear them around your neck on a lanyard and trade away at the park. Most cast members (aka: park employees) wear a lanyard full of pins around their neck and they will trade pins with you as often as you and your little one would like.
Good to know: If you buy a souvenir and are staying on Disney World property, no need to lug it around! You can have it delivered to your room free of charge. Simply ask the cashier for assistance with this service.
DIY Matching Disney Shirts
Start a fun family tradition by making DIY matching Disney shirts before your first visit. Families often incorporate their favorite Disney characters, films, and even famous Disney snacks into their designs. This is a great way to commemorate your first trip to Disney as a family. Check out our Disney Matching Family Shirts Pinterest board for some great ideas.
Helpful Apps Walt

Disney

World First Timers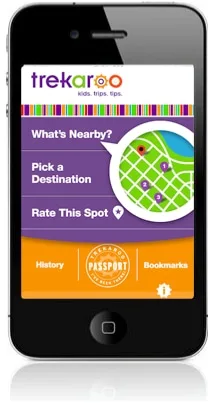 There are so many great apps out there that will enhance your Disney experience. Here are some of my favorites:
My Disney Experience is your go-to app for Magic+ and FastPass+ reservations. It is also useful for keeping track of your PhotoPass photos.
Wait Times at Disney World to monitor ride wait times while inside the parks as well as show times. This is the app I use every single time I go to Disney World.
Disney World Dining is a nice app to use while navigating the seemingly never-ending dining options at Disney World.
Ridemax to map out a game plan for experiencing Disneyland with the shortest lines possible.
Heads Up! is our favorite game to play while standing in line.
Trekaroo has a great (and free) mobile app which will allow you to check reviews of rides, attractions, hotels, and restaurants on our Walt Disney World Resort Review Guide.
Note: Cell phone batteries drain quickly while at Disney World. You will be using your phone often so bring a couple portable power banks with you and charge them each day in your hotel. If you forget your power banks, you can rent them from Disney.
Consider Disney PhotoPass Memory Maker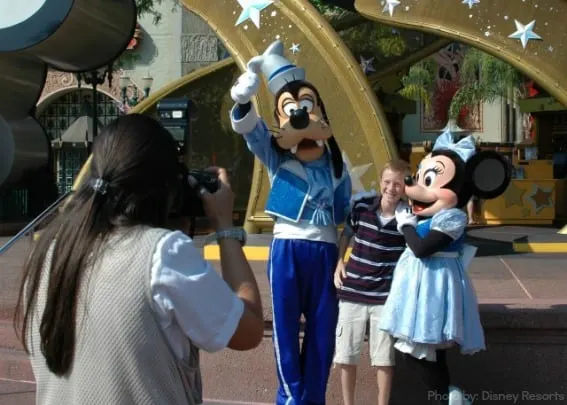 Memory Maker Includes:
Unlimited digital downloads of all your Disney PhotoPass photos and videos
Select Attraction photos and videos
Select Character dining photos
Discounts on prints of your photos
Magic Shots – featuring Disney Characters and more, added to your photos
Disney PhotoPass Memory Maker is a program offered to visitors that allows them to have unlimited photos of their family taken by Disney photographers all over the resort for one price. The advanced purchase price is $169 and includes unlimited digital downloads of all your PhotoPass photos, select attraction and character dining photos, and discounts on photo printing. If you wait to purchase Memory Maker on the day of your visit, the cost goes up to $199.
If you are the type of person who gets the shakes when you leave the house without your camera, this is probably not the program for you. If you would like to have several pictures of the entire family and don't want to deal with the hassle of lugging a camera around, it isn't a bad deal. Just be sure you take full advantage of that "unlimited" clause!
Good to know: Park employees, including those taking pictures at PhotoPass locations, are happy to take your picture for you using your own camera.
Set Your Priorities
Don't go to Disney World without out knowing what your priorities are, especially if you have a limited amount of time. Figure out which rides are top priorities for your family and see how many of them have advanced FastPass+ available. If you would like to read reviews of rides, hotels, restaurants, and attractions written by parents who have been to Disney World, check out our Walt Disney World Resort Review Guide. Hopefully, reviews written by parents who have been there will help you make all the big decisions in your Disney planning!
Also Check the schedule to see what the park hours are and special shows might be going to be during your stay. If you are staying on Walt Disney World Resort property, check the schedule to see which parks offer early (or late) park admission and plan to take advantage of those times. A little research goes a long way!
Want more great tips? Check these 7 Disney World tips from a seasoned pro.
General Tips for all the Theme Parks
Get to the Parks Early!
I am definitely NOT a morning person but I do know that arriving early to the theme parks at Disney World means you will spend far less time in line for your family's favorite rides. Make every effort to arrive 30 minutes before park opening.
Consider the amount of time it will take to take transportation (whether it be car, bus, boat, or monorail) and plan accordingly. Buses start running from Disney Resort hotels to the parks 2 hours before opening. Try to hop on those buses at least one hour before the park opens. You want to be in front of the entrance waiting for "rope drop" with the other folks who know riding ten rides in the first hour will take three times as long later in the day.
Child Swap
If you have a child who is too small or too scared to ride some rides, take advantage of Child Swap which is available on most rides with height restrictions. No, you don't get to trade in your child for a taller and braver kid, but you and your partner will both still be able to ride the rides without having to wait in line twice!
When you enter a ride queue, simply tell a Cast Member you would like a Child Swap pass. This pass will allow the first adult to ride while the second adult stays with the child and maybe goes on a ride that is more tyke-friendly. After the first adult rides, hand the pass to the second adult who then gives the pass to a cast member. The cast member will allow the second adult to bypass the line and ride while the first adult stays with the child.
Single Rider
Single rider is a great option for older kids and adults who want to save time and skip the regular line by essentially acting as a seat filler. Single riders enter a special line (ask a cast member for directions) and then cast members loading ride vehicles draw will use you to fill empty seats. This line moves much quicker than the regular line. Here is the short list of rides at Disney World that have a single rider line.
Parades & Fireworks
If you are planning on seeing a parade, watching firework, or enjoying a show such as IllumiNations in Epcot, consider enjoying your meal during your wait time. Pick up your food to go from a nearby quick-service restaurant and eat dinner in your parade/fireworks viewing spot. This will help pass time and secure a good viewing spot. For more fun non-ride activities and attractions for your family, check out this list on great things to do that aren't rides.
If you are like me and are way too impatient to sit around and wait for parades, simply wait until the very last moment and then find a spot to fill in the holes near pathways that close right when the parade begins or behind picnic benches along the route. Kids can usually sneak up to the front and sit on a curb in front of adult parade goers.
Lines
You can get in line for an attraction up until the park closing time. If the park closes at 8PM, as long as you are in line by 7:59PM, you will be able to ride the ride.
Recipes
You can request the recipe for any menu item at Disney World. We ate at the Polynesian Resort and my husband fell in love with the wings. He requested the recipe and the chef personally brought it out to us!
Water Parks
Don't forget about the water parks! Disney has two of the best water parks in the country, Blizzard Beach and Typhoon Lagoon. They can be lifesavers during those hot and humid Florida days. Typhoon Lagoon is my favorite because surf lessons are offered in the wave pool and kids can snorkel with sharks and rays inside the Shark Reef. Be aware that all rides will close temporarily whenever thunderstorms are in the area.
Shopping & Fun
Disney Springs and Disney's Boardwalk are huge shopping and entertainment districts that shouldn't be missed. I could go into all the activities, dining, and shopping offered but that is for a whole other article!
Special Needs
MAGIC KINGDOM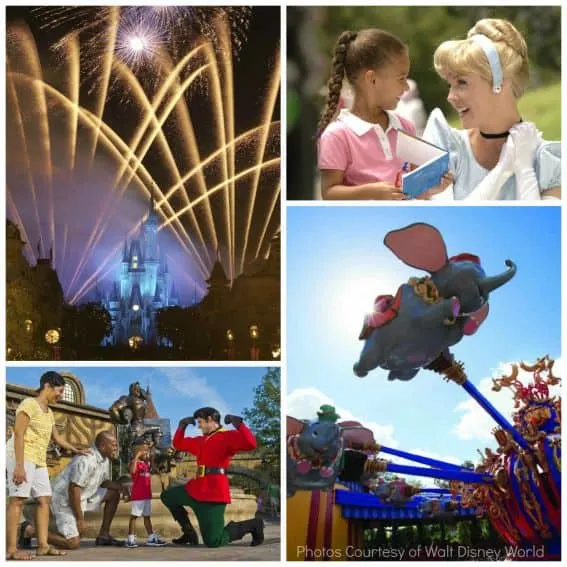 Magic Kingdom can be accessed by either taking a boat ride or the monorail from the Ticket and Transportation Center. The Monorail is faster but the boat seems to have a bit more magic. I suggest trying both at different times during your visit. Note: Wilderness Lodge and Fort Wilderness use boat transportation exclusively.
About 15 minutes before park opening, the Magic Kingdom Welcome Show will start and lasts about 8 minutes. The show takes place on the train platform so make sure you have a good view!
Want to enter the Magic Kingdom before other guests? Just book a dining reservation in the 8 o'clock hour with either Crystal Palace or Cinderella's Royal Table. You should be able to get a picture of Cinderella's Castle without any other guests in the photo! (Thanks to Couponing to Disney for this great tip!)
When you enter Magic Kingdom, know this- for whatever reason, human nature leads people to attack the park by going right, towards Tomorrowland, first. I suggest heading to the left or better yet, straight back towards New Fantasyland where the lines are sure to be longer as the hours pass.
Head to City Hall at the beginning of Main Street to pick up a free button. Buttons say all sorts of things such as 1st Visit, Just Married, Just Engaged, Family Reunion, Happy Anniversary, Happy Birthday, and I'm Celebrating. Cast members are great about noticing the button and make the person wearing the button feel special all day long.
Early in the day, your family should definitely try to tackle the rides that will become more crowded as the day goes on, grabbing FASTPASSes for the rides that have them along the way. Here is a list of all the rides at Magic Kingdom that have FastPass+, courtesy of TouringPlans.com.
Fantasyland is the land most popular with young kids, especially with its recent expansion. If you have small children, do this section of the park right when it opens because it will get much more crowded and remain crowded until late at night when your kids will be too tired to ride. Almost all the rides in Fantasyland (with the exception of Barnstormer) are slow moving but a few such as Snow White can be a bit scary to timid little ones.
Lines for character meet and greets (especially the princesses) are longer in Magic Kingdom then in the other three parks and they move slow (I avoid them like the plague). If you or your child can't survive without getting their picture taken with the princesses, try going when the park opens or during parades. Keep your eyes out for random cast member holding cameras. Ask them if they are waiting for a character to show up and then hang out for a minute so you can be the first in line!
Lines for rides are shorter during parades and fireworks but be aware that many rides in Fantasyland do close during the fireworks.
There is a Baby Care Center at the end of Main Street, next to first aid, on the left hand side (if you are facing the castle). Inside there is a changing room with four cushioned changing tables with high walls and Velcro belts. They are extremely clean. There are shelves for holding all your stuff and even a toilet for cleaning soiled cloth diapers. There is also a sink, two tiny toilets for potty trainers, a feeding area with high chairs, and a nursing area that is quiet (no dads or older kids allowed). Cast Members will warm bottles and baby food for you. Diapers, ointment, baby powder, Pull Ups, wipes, pacifiers, formula, baby food, and Children's Tylenol are all available for purchase inside.
Fireworks can be seen all over the park but in order to see the entire show, you do need to be facing the castle from the front or somewhere on Main Street. Getting stuck behind the castle during the fireworks is kind of a bummer. Don't let it happen to you!
Dole Whips are the greatest ice cream of all time. They can be purchased in front of the Enchanted Tiki Room and Aloha Isle.
Find the best hotel deals for the family!
EPCOT
This park can be accessed via Monorail,car, bus, and boat. The Boardwalk Resort, Beach Club, Yacht Club, and Swan and Dolphin Resorts exclusively use water transportation to get to Epcot.
Epcot is huge so be prepared to do a ton of walking. People tend to experience the World Showcase later in the day (because it opens later), leaving many rides near the front of the park far less crowded in the late afternoon. I suggest entering World Showcase when it opens at 11AM and then returning to the front of the park later in the day to avoid crowds. Exceptions would be Soarin' and Test Track which luckily, do have FastPasses (grab those when you enter). Here is a list of rides that use FastPass+ at Epcot.
There is a Baby Care Center next near the Mexico Pavilion. It has a large changing room with padded changing tables, quiet nursing room, feeding area with high chairs and food/bottle warming, and plenty of baby care items to buy.
When you enter World Showcase, be sure to find a Kidcot Fun Stop where kids can pick up a free cardboard Duffy bear on a paddle to decorate. Stop at every country's station in the World Showcase to receive a stamp on your paddle! It is a great way to keep young kids engaged while exploring an area that is short on rides.
The character lines at Epcot are typically shorter than those at Magic Kingdom, especially in the World Showcase where characters such as Snow White, Jasmine, and Mulan can be found.
Make sure you eat and drink while in Epcot. Many of the countries offer quick service restaurants as well as premium dining experiences. It is fun to purchase snacks from different countries to share with your entire party.
There is an indoor waiting area complete with a play area for toddlers at Mission Space. It is a nice place to relax and cool off from the heat.
Stop by Club Cool near Innoventions West where you can test different Coke products from around the world for free (just bring a cup or they will charge you to "build" one) in flavors such as watermelon and lychee.
Book your hotel at these family friendly hotels in Walt Disney World!
DISNEY'S ANIMAL KINGDOM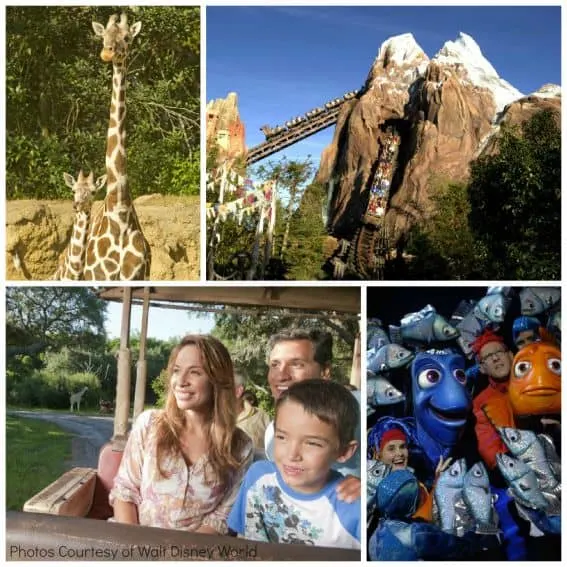 This park has its own parking lot and can be accessed via car or bus.
There is a Baby Care Center and First Aid Center located just past Pizzafari on the way to Africa. It has a large changing room with padded changing tables, quiet nursing room, feeding area with high chairs and food/bottle warming, and plenty of baby care items to buy.
Here is a list of rides that use FastPass+ at Animal Kingdom.
Do not miss Kilimanjaro Safaris. It is unlike anything else you will experience at Disney parks. The spacious animal habitats definitely do make it easy to imagine your family is on an African safari and the wildlife is diverse and plentiful. The animals are more active when the weather is cooler so try to do the safari right when the park opens.
The character breakfast at Tusker House Restaurant in Animal Kingdom is among the best. Make reservations for a dining time before the park opens and then enjoy being the first people in line for all the rides (such as Kilamanjaro Safari) when you are done eating.
The Boneyard is a great place for kids to run around and get their wiggles out. This multi-level playground has places to climb, slide, and even dig for "fossils."
Families with older kids may want to consider the Wild Africa Trek which is part ropes course and part safari with an afternoon snack. Pictures are taken of your experience by a professional photographer and are included in the price.
You will get soaked on Kali River Rapids so be sure to protect your electronics by throwing them in a plastic bag or inside the center container on the raft. If you don't want to get wet, just throw on that poncho I told you to bring!
Be sure to take time to really look at all the incredible detail put into the Tree of Life, the park's centerpiece. 1700 different animals are carved into the amazing tree.
Stay at these family friendly hotels!
HOLLYWOOD STUDIOS
Hollywood Studios can be accessed via car, bus or boat. The Boardwalk Resort, Beach Club, Yacht Club, Swan and Dolphin Resorts exclusively use water transportation to get to Disney's Hollywood Studios.
Toy Story Mania is a very popular ride that is suitable for all ages. I suggest selecting this ride for FastPass+. Here is a list of all the rides at Disney's Hollywood Studios that utilize FastPass+.
Increase your chances of being picked to be the rebel spy on Star Tours by not putting on your 3D glasses on until the ride actually starts. They need a good shot!
Try to ride Tower of Terror and Rockin' Roller Coaster just after rope drop when the park opens. It seems as though most people ride Tower of Terror of first so head towards Rockin' Roller Coaster, ride a couple times, and then hop on over to Tower of Terror. Both rides become extremely crowded as the day goes on.
If you want preferred seating for Fantasmic, you can purchase a special dining package. The Fantasmic lunch option is offered at Brown Derby and Momma Melrose's Ristorante Italiano. The Fantasmic dinner option is offered at Brown Derby, Momma Melrose's Ristorante Italiano, and Hollywood and Vine.
There is a Baby Care Center near the park entrance, across from Oscar's Super Service. It has a large changing room with padded changing tables, quiet nursing room, feeding area with high chairs and food/bottle warming, and plenty of baby care items to buy.
Hollywood Studios is a great rainy day park because most of the lines are indoors and many of the attractions and shows take place indoors as well.
Best lodging options for the family!
Lead Image by: Disney Parks