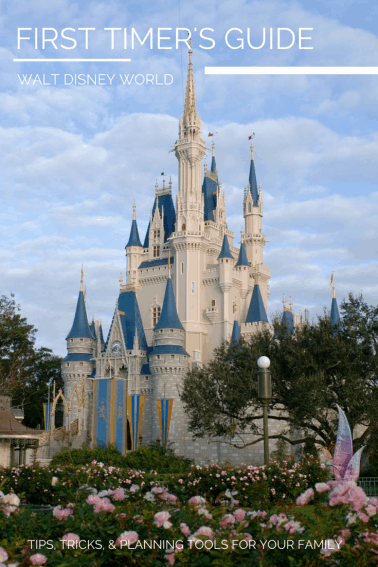 Disney World is huge and a bit overwhelming. It makes Disneyland look like a city park by comparison. Visiting Florida's Disney resort is a dream vacation for many families and we hope our Walt Disney World Tips for First Timers will go a long way to take the stress and confusion out of your vacation planning.
Visit Walt Disney World and stay at these Family Friendly Hotels
Share your two cents and explore the tips and recommendations of many other Trekaroo parents in the Walt Disney World Review Guide

Heading to another park or want to see our entire library or Disney content? Check out our Ultimate Guide to Disney Vacations.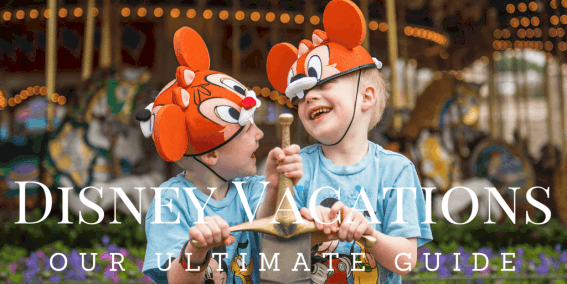 Let's get started with tips on deciding when to go.
DISNEY WORLD TIPS FOR FIRST TIMERS
BEFORE YOU GO
Decide When To Go

The best time to visit Walt Disney World is mid-week during the off-season. I have been to Disney World at different times of the year and this California girl melted when I visited during the summer. I would avoid it at all costs for three reasons 1. It is super crowded 2. It is ridiculously hot and humid and 3. It rains buckets, especially in June. If your kids can take a couple days off from school, it is certainly worth the effort. Your family will spend much less time-fighting crowds, standing in long lines and on peak days, one-day admission prices will rise 20% over regular day admission. Peak dates include the Christmas season, Spring Break, and peak summer. If you visit the parks on "value" days, the price is reduced by 4%. Visit the Disney World pricing calendar for updated information. Here are my four favorite times of year to visit Disney World:
1. The last two weeks in September through the first two weeks in October: Kids are back in school so the parks are not crowded. The weather is still hot (averages are in the high 80s) but rain is less frequent than in the summer months. The entire resort is decked out for Halloween the entire month of October.
2. January and February: While most of the country is enduring winter, Orlando enjoys temperatures in the 70s. Avoid the first week in January to skip the New Years crowds. If you have to choose a 3 day weekend, crowds are more manageable on the Martin Luther King Jr. holiday weekend than President's Day.
3. The first two weeks in May: Spring Break crowds are gone, the weather is hot but not too wet, and kids are still in school.
4. The first two weeks in December: This is probably my favorite time to visit because all of the holiday decorations are up but most of the holiday visitors are still doing their Christmas shopping. Park attendance is low but the wow factor is high. The weather is typically gorgeous and perfect for park going.
Avoid: Mid-March through Mid- April due to Spring Break, Thanksgiving week, the weeks before and after Christmas, and the summer. If you do have to go during the summer months, try to visit the last week in August when most Southern schools are back in session.
Click next for tips on making reservations.