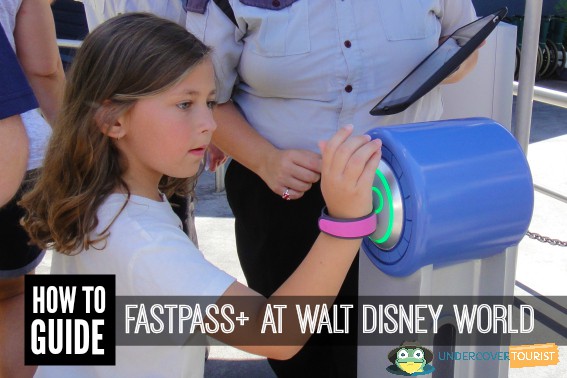 Let's face it, planning a Walt Disney World Resort vacation isn't for the weak. From deciding when to visit to planning your day in the parks, first-timers face tons of choices and occasionally tough decisions. With so many new experiences in the parks, even seasoned Disney families can find themselves in unfamiliar territory. One of the biggest strategic changes that has come to the parks in recent years is FastPass+. The reservation service allows guests to pre-book rides and entertainment experiences in advance of their vacations.
Today, we're walking you through the ins and outs of FastPass+, so you get the maximum benefits and make the best decisions for your family. Let's get down to the basics.
What is FastPass+?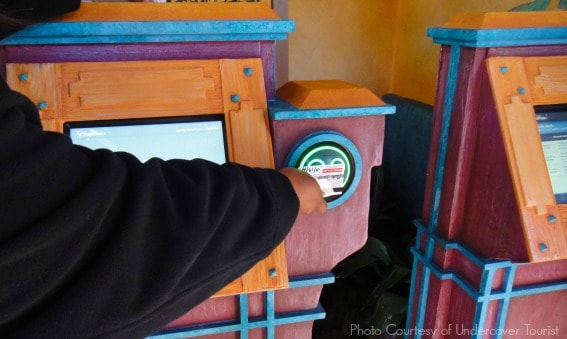 As mentioned above, the service allows you to make advance reservations in the theme parks so that you can skip the regular park lines. You are allowed to book up to three reservations per day in any one of Disney World's theme parks. FastPass+ replaces its predecessor, FastPass.
The Benefits for Resort and Off-Site Guests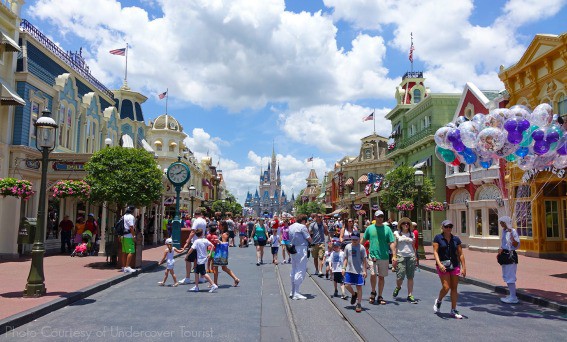 FastPass+ is free and available to all theme park guests. That said, if you're staying on-site at a Disney World hotel you have a definite advantage over those who are not. Not only do you get to stay in a fabulously themed Disney resort, but you are also allowed to book your FastPass+ reservations earlier, up to 60 days in advance of check-in for your entire length of stay. If you're staying off-site, you can make reservations up to 30 days in advance for each day of your theme park visit, essentially one day at a time. What this means is that if you're staying on-site and booking early, you get first choice of the most popular attractions and your preferred times. If you're staying off-site, you get what's left, which can vary significantly depending on the park and the season.
Additionally, if you're staying on-site, you are provided a MagicBand for each of your party members free of charge. These rubber RFID-enabled bracelets offer the same touch-and-go functionality as regular park tickets (also RFID-enabled), but greater convenience since you don't have to fumble in a backpack or pocket every time you need them. At the resorts, MagicBands serve as room keys, and if you're staying on-site, you can associate a credit card with the band so that you can touch to pay for purchases (along with entering a pin). In the parks, MagicBands and tickets are used when entering the park or a FastPass+ queue. If you're wearing a MagicBand, your on-ride photos and videos at select attractions are automatically uploaded to your My Disney Experience accounts. If you don't have a band, you have to touch your ticket to the RFID readers in the ride photo area to associate your photos to your account.
While MagicBands are optional, they can be purchased at the Disney Store online or at Disney World.
How to Make FastPass+ Reservations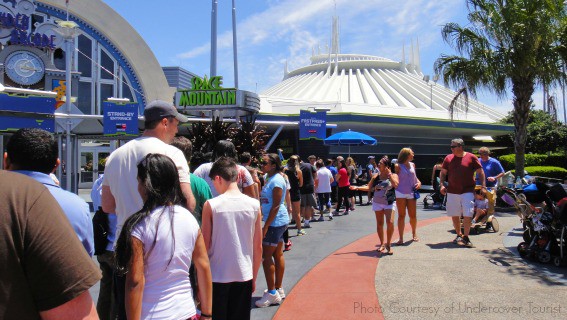 In order to make FastPass+ reservations, you must purchase tickets. We recommend purchasing early enough so that you have your ticket reservation number before your 60-day or 30-day booking window opens. You will need to create an account on Disney World's My Disney Experience site or app. You can also add any friends or family whose accounts you wish to manage and send email invitations to connect with other party members' accounts. Once you and your party members' accounts are connected, you then need to link your tickets. Additionally, if you're staying on-site, you should verify that your resort reservation is listed under My Reservations and Tickets. To break up the steps, you can get your accounts set up and tickets linked ahead of your 60 or 30-day booking window, which opens at midnight EST.
Once your booking window is open, select FastPass+ in My Disney Experience to make your reservations. You will be able to choose the date and park you wish to make reservations for, and then three selections from the available list of attractions. From there you will be presented with a choice of one-hour time frames for your selections. Once completed, you have the option of refining your choices, either selecting new times or replacing attractions, or canceling your selections altogether. You can edit your choices at any time, including once you get to the park from one of the many FastPass+ kiosks or from the My Disney Experience app.
Priority Attractions for FastPass+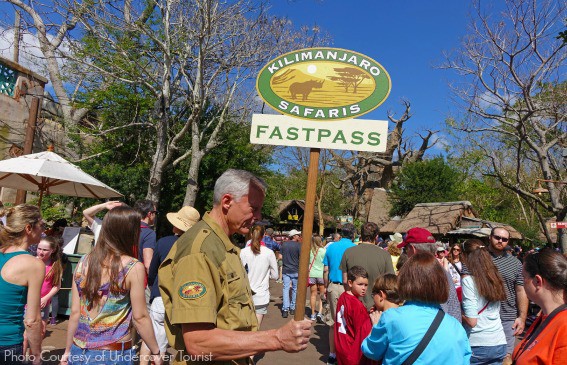 Now that you know how it works, it's time to get down to the nitty-gritty. First and foremost, you need to know which attractions to select for FastPass+. We use them at the most in-demand attractions with the longest waits. Not sure what they are? We've created a cheat sheet for you of the top five priority attractions by park!
Magic Kingdom
Disney's Animal Kingdom
Mickey and Minnie at Adventurer's Outpost
Epcot
IllumiNations*
Epcot Character Spot
Disney's Hollywood Studios
For the First Time in Forever: A Frozen Sing-Along Celebration
Note the attractions above that are marked with an asterisk. Disney's Hollywood Studios and Epcot have FastPass+ tier systems in place, whereby you can only select one attraction from the Tier 1 list and two selections from the Tier 2 list. This makes the choices more difficult, but the good news is that everyone is facing these same tough decisions. Also, note that you cannot select the same ride more than once.
When to Use FastPass+ and More Trusted Tips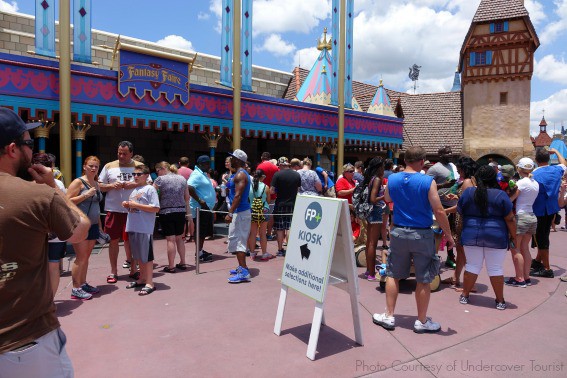 What part of the day to make your FastPass+ reservations for is a much easier decision. Since wait times are shortest in the morning, we recommend you book your FastPasses for the afternoon when ride waits are at their highest. If you've got young children and will be leaving the parks in the afternoon for a nap or a swim, you should book FastPasses for the early evening. Finally, if you notice the standby line is less than 20 minutes when you arrive for a FastPass+ reservation, hop in the regular line, and then replace your FastPass+ selection with another attraction.
While you are limited to three advance reservations, once you are actually in park and have used your first three selections (or your times have passed), you have the option to obtain another FastPass. This reservation must be made from a park kiosk. Once this Fastpass has been used, another reservation can be made, and it can be for a ride that was already used with FastPass+. Once this FastPass has been used, you can get another and so on. Additionally, if you're park hopping, you can obtain these additional FastPasses in any park, you just have to be in the park you wish to make the reservation for.
While it sounds complicated, FastPass+ is a great way to insure that your family gets to experience Disney World's most popular attractions with minimal waits. We'd love to hear more about your experiences with FastPass+ and any tips you might have. Share them in comments below!