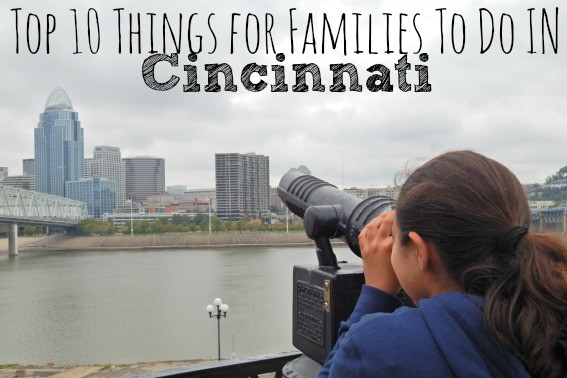 And this Song of the Vine, This greeting of mine, The winds and the birds shall deliver, To the Queen of the West, In her garlands dressed, On the banks of the Beautiful River." – Henry Wadsworth Longfellow
The Queen City adopted its royal nickname compliments of Longfellow who was so impressed with its gorgeous vineyards that he penned the 1854 poem Catawba Wine in honor, and Ed. B. Cooke who called the fastest-growing city in the 1800s the Queen of the West. Fast forward to present day where more than 2 million residents call Cincinnati home. Families passionate for educational outings have plenty of options, those that love the great outdoors need not stray far from its borders, and day trips from the city meld both education and love of fresh air together beautifully. As hard as it was, we've narrowed down 10 amazing places to take your family when visiting Cincinnati including where to stay, what to eat, and fun day trips.
10. Pyramid Hill Sculpture Park
Giant contemporary sculptures fill this 10,000-square-foot educational spot. Even if you don't know a lot about contemporary art and sculpture, your family can still have a great visit to Pyramid Hill Sculpture Park checking out the Ancient Sculpture Museum featuring Roman, Greek, and Egyptian pieces. The park hosts a Kids Summer Series, a fishing derby, Art Fair, and Holiday Lights to allow for year-round fun.
Look for current hotel deals in Cincinnati
9. Purple People Bridge
This half-mile long bridge is known for its famous shade of purple. Locals have been calling it the Purple People Bridge since the color was first painted on. Connecting Cincinnati to Newport, Ky., the bridge is an easy route to Newport on the Levee where families will find a shopping complex, great dining options, and the Newport Aquarium. Kids will love traversing the bridge because of its cool color, and grown-ups will have an excuse to sing the famous song at the top of their lungs.
8. Taft Museum of Art
Cincy loves it museums, and the Taft Museum of Art is filled with masterpieces from the great European artists to present day including Rembrandt, Whistler, and Sargent, and families get in free every Sunday! Every third Sunday of the month is Sunday Funday featuring afternoon programs, hands-on activities, and special performances.
7. Play Ball!
Cincinnati natives love their ball games, and you'll find packed stadiums when it comes to their top teams! The Cincinnati Bengals play at Paul Brown Stadium right on the Ohio River, and the Cincinnati Reds have called the Great American Ball Park their home. It's also the home of the 2015 MLB All-Star Game! Parents love taking the kids to ball games in the city and die-hard Cincinnati fans are more than happy to tell you about their favorite team.
6. Kings Island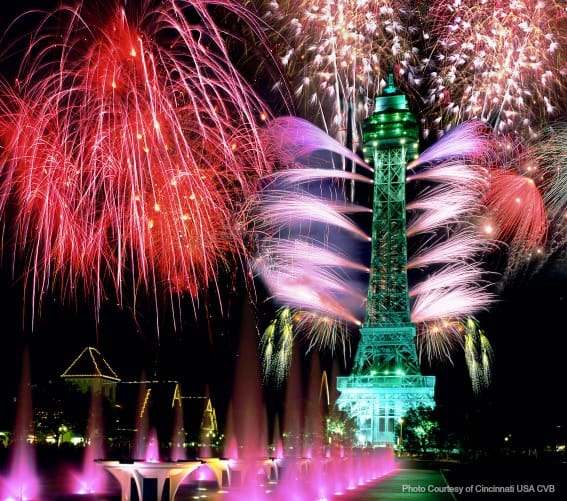 Families from Cincinnati and all over the Midwest have been flocking to Kings Island during open season for its top notch thrill rides and fun, kid-friendly area called Planet Snoopy. Yep, Snoopy and his pals are in the forefront of the park, and Soak City Waterpark cools them off during the hot, summer months. Special seasonal events like Coasterstock and Military Days offering free admission for military personnel give families a reason to purchase a season pass for multiple visits.
5. Fountain Square
Right in the heart of Downtown Cincinnati sits Fountain Square — the spot for families to gather on weekends for fun events includes an ice rink in winter, and Freaky Friday frivolities like fish tossing and ice cream eating contests. Parking is plentiful and most of the entertainment is free.
Check for hotel availabilities in Cincinnati
4. Newport Aquarium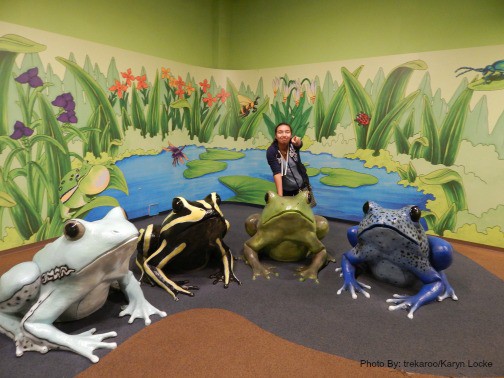 Has your family ever had the pleasure of seeing penguins on parade? Visit Newport Aquarium to get a chance! The aquarium knows how special their penguins are and each morning right after it opens, the popular penguins ride on specially made carts through the lobby to the delight of guests. Backstage Animal Experiences, Turtle Canyon, and a Jellyfish Gallery provide for hours of educational fun, and kids will adore checking out the glass floors and tunnels for an almost 360-degree view of some of the aquarium tanks.
3. Cincinnati Zoo & Botanical Garden
Kids are as curious about animals as animals are about kids, and the Cincinnati Zoo & Botanical Garden is the perfect spot in the city to join in on the furry, feathered fun! The popular zoo is conveniently divided into themed areas with hands-on activities and learning opportunities in each. Seasonal events and special animal encounters give reason for families to visit year round, and in May the popular Zoo Babies event displays pink and blue storks highlighting the recent additions to the zoo.
2. National Underground Railroad Freedom Center
Educational travel is on the top of Trekaroo's travel agenda and the immersive National Underground Railroad Freedom Center not only educates visitors on slavery in the United States, but also touches on present slavery conditions around the world. Kids will learn about the Underground Railroad and how Cincinnati played a prominent part in the freedom of so many slaves.
1.
Cincinnati Museum Center
If your family adores museums, Cincinnati Museum Center will quell their need for educational play with three museums under one roof! Duke Energy Children's Museum is the home to Kids' Town where kids can role play in several fun-themed areas, Little Sprouts Farm for ages 4 and younger is the perfect place to let the wee ones run and play, and The Woods — a giant treehouse-themed area for children 8 and older. You'll be hard-pressed to tear the kids away from Cincinnati in Motion, the giant early 1900s train display inside of the Cincinnati History Museum. Have your kids always wanted to explore a cave? The Museum of Natural History and Science houses a two-level, 500-foot cave replica complete with a waterfall and underground stream!
Look for the best hotel prices in Cincinnati
Eat Here
Cincinnati's eating style and culinary offerings range from creamy delights to pasta dishes with a twist. No matter what your family is craving, there's a restaurant for it! Graeter's Ice Cream is the ever-so-popular frozen treat made in small batches in French pots. If your kids love spaghetti, a trip to a Skyline Chili restaurant is a must! Large plates of spaghetti topped with their special chili recipe and tons of shredded cheese provide for a fun and tasty meal. Have grilled cheese fans in your family? Tom + Chee is the place to head to! The restaurant serves classic grilled cheese sandwiches and tomato soup as well as fun twists like grilled cheese donuts. Moerlein Lager House provides pretty views of the Ohio River and its family friendly atmosphere and on-site brewery lets visitors in on the process behind beer creation.
Stay Here
Comfortable accommodations, large swimming pools with glass-enclosed decks, and classic architecture and beauty are just a few of the lodging offerings that Cincinnati proper provides.
The Hyatt Regency Cincinnati's location in the heart of downtown lets families park the car and walk around the city. Afterwards, take a dip in the spacious pool underneath a glass enclosure. Hilton Cincinnati Netherland Plaza has the perfect combination of downtown charm and modern accommodations. The Cincinnatian Hotel is a blast from the 19th century past and its luxurious accommodations make for a fun lesson in Cincinnati history and a fab way for kids to relive the past.
A Day Away from the City
From aviation to equine, day trips from Cincinnati are varied and fun! Families have plenty of choices when they want to head out of town for the day, and kids will love the fun learning experiences that a short trip on the highway provides.
Lexington, Kentucky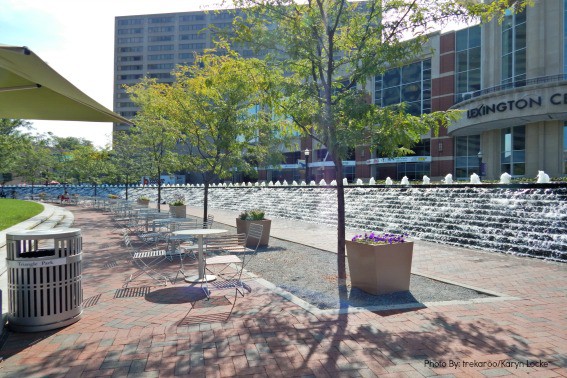 Have horse lovers in your family, or kids that are simply curious about the four-legged power houses? A trip to the Horse Capital of the World is a no-brainer! Make the first stop at Kentucky Horse Park to learn all about the history of horse racing and even talk to retired racehorses. Daily shows, fun museums, and a trolley ride are all part of admission price. Explorium of Lexington is the children's museum filled with water play, a bubble room, and of course, horse education! The Mary Todd Lincoln House is a great option for families that love American and presidential history.
Columbus, Ohio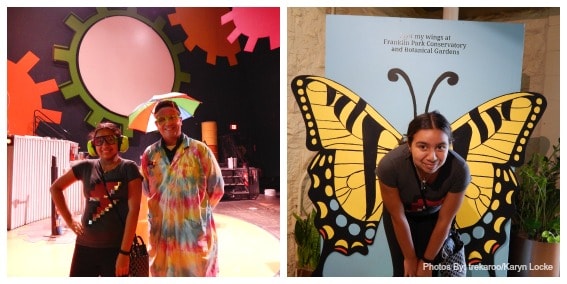 Ohio's capital provides for a fun day of learning and outdoor fun! Throughout the year, the Columbus Zoo and Aquarium offers families hours of animal fun with themed areas based on continents, a carousel, train ride, and Zoombezi Bay Waterpark, which is perfect for those hot, humid days in the city. The top-notch science center, COSI, is jam-packed with hands-on fun, an entire room of water play, and Progress, the fictional Midwestern town that highlights three different eras and their inventions. If your family loves gardens, Franklin Park Conservatory is Columbus' indoor and outdoor botanical garden filled with plants, trees, and flowers. Speaking of blooming plants, Topiary Park is Downtown Columbus' quaint park and its topiaries are based on a Seurat painting. Kids will love discovering that common shrubs can look like people! Interested in Ohio history? A trip to the Ohio Statehouse is a must for kids who want to learn about our nation's 17th state.
Dayton, Ohio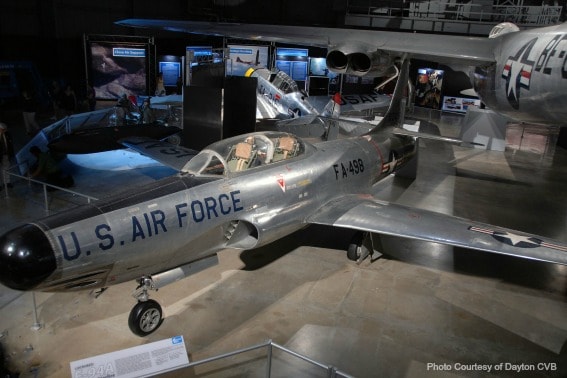 Dayton is all about aviation, and whether or not you have lovers of flight in your family, you'll definitely have a blast in Ohio's sixth-largest city. The National Museum of the United States Air Force allows families to delve into aviation with fun demonstrations and hands-on activities or take the Aviation Trail consisting of 16 aviation-related sites in Dayton. Dayton Aviation Heritage National Historical Park is the spot to visit if you want to learn more about the Wright Brothers and their famous flight. The Boonshoft Museum of Discovery is overflowing with hands-on learning experiences including role playing areas, a small petting zoo, a planetarium, and a science center area. A visit to SunWatch Indian Village/Archaeological Park will allow you to take a step back in time to the home of an 800-year-old reconstructed Indian village and its inhabitants. A walk in the park is easy and fun at Wegerzyen Gardens anytime of year with its breathtaking views and gorgeous scenery.
Cincinnati USA CVB, Experience Columbus, and Visit LEX were more than gracious in hosting my daughter and me on our recent visits to the Queen City, The Horse Capital of the World, and Ohio's state capital for the purpose of giving you fine folks the scoop on what makes these cities so family friendly. I was not asked to state a particular point of view and, as always, my opinions are my own!