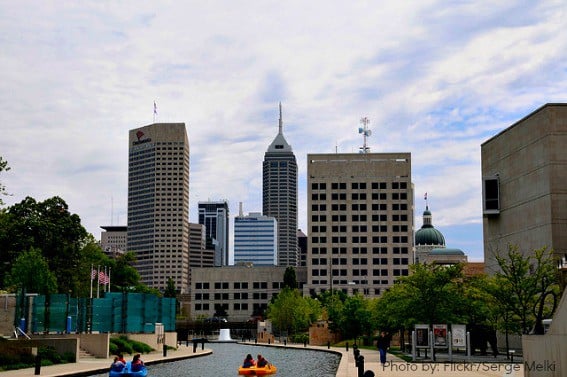 Indianapolis is known for being the capital of Indiana and The Racing Capital of the World but there's much more to Indy than that. From the largest children's museum in the world to an impressive art scene, there's plenty of kid-friendly fun to be found in Indianapolis. Here are our top 10 things for families to do in Indianapolis, plus places to dine, stay, and day trip!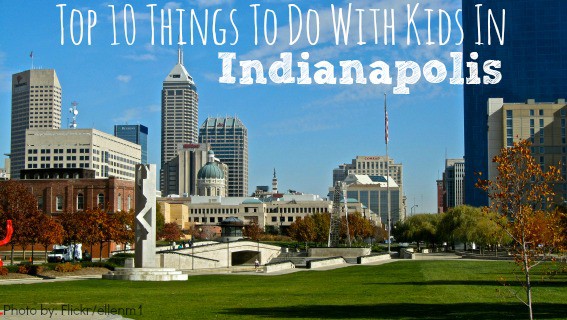 10. Soldier and Sailors Monument

Dedicated to the common soldier, the Soldier and Sailors Monument, located in Monument Circle, is one of the largest historical markers in Indiana. Take the elevator up 284 feet to the obelisk-shaped monument top or take the stairs for a vigorous climb. Either way, the top of this monument is worth the ascent as you admire the 360-degree views of Indianapolis.
9. Pedal Boat Down the Canal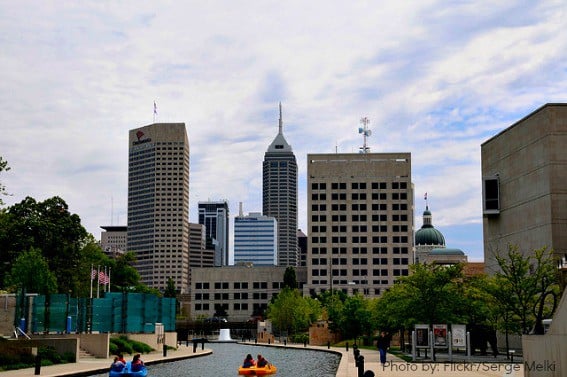 Combine fun and a bit of exercise by renting a pedal boat and exploring the Central Canal which stretches several miles into downtown. Explore tunnels and fountains during a voyage through Indianapolis and enjoy seeing some fine art along the way. Interested in another way to explore the canal without all that pedaling? How about a leisurely gondola ride?
8. Victory Field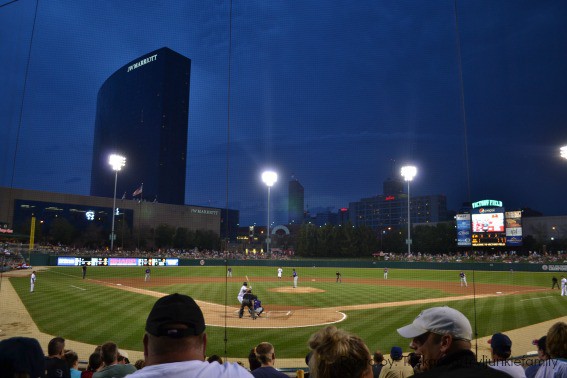 For affordable family-friendly fun, cheer Indy's minor league baseball team, the Indianapolis Indians, to triumph. Kids will love experiencing America's favorite pastime at Victory Field, one of the best minor league ballparks in America.
7. NCAA Hall of Champions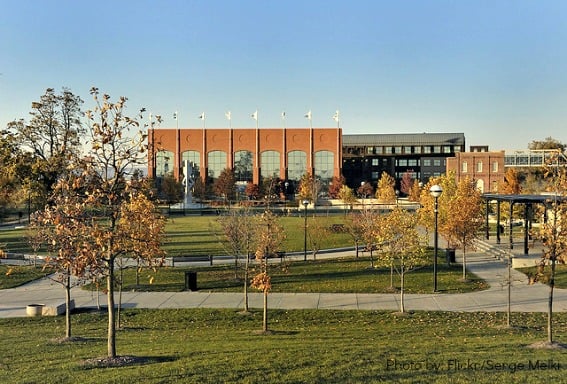 Love sports? Then don't miss a visit to the NCAA HAll of Champions. While sports fans will enjoy learning more about the history of the NCAA and its 23 NCAA sports at this museum, the big draws here are the interactive and hands-on exhibits. Shoot hoops in a vintage gymnasium or test your skills on a downhill skiing simulator.
6. 100 Acres: Art and Nature Park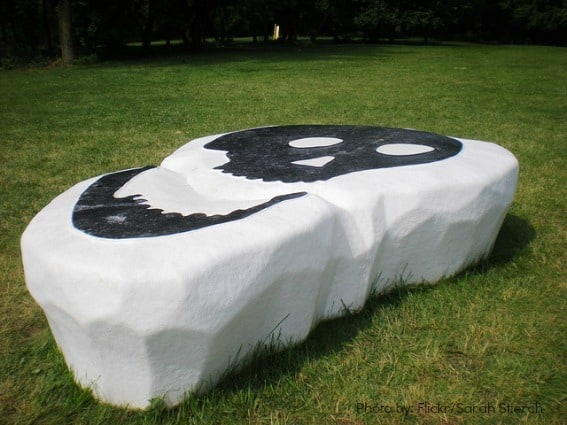 Release some pent-up energy at the free and fantastic art sculpture park, 100 Acres: Art and Nature Park, located next to The Indianapolis Museum of Art. Here kids can combine playing with art appreciation while climbing over artifacts such as the family favorite Funky Bones exhibit. Explore wetlands, woodlands, and the 35 acre lake as well. Pack a picnic and make it a day mixing art with nature for some kid-friendly fun!
5. Indianapolis Motor Speedway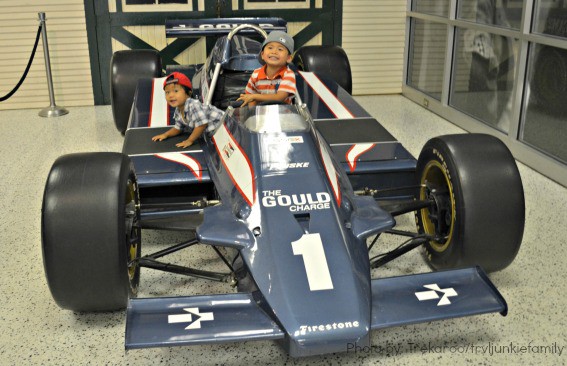 No trip to the Racing Capital of the World is complete without a visit to the Indianapolis Motor Speedway. Visit the Hall of Fame Museum exhibit to gawk at trophies, or even better, take a spin around the iconic oval for an official track tour in the shuttle bus. Still have a need for speed? Visit the Dallara Car Factory for a behind-the-scenes look at how Indy cars are built. Thrill seekers might even want to consider taking a spin in a street-legal IndyCar!
4. Bike the Cultural Trail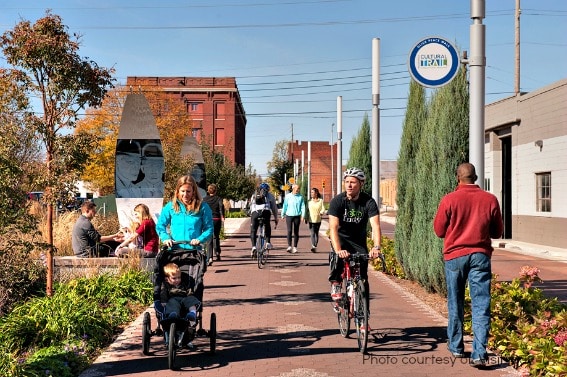 Bike the new eight-mile Indianapolis Cultural Trail that connects all six of Indy's cultural districts. These trails make up one of the coolest urban trail systems around and is an ideal place to explore Indianapolis on protected pathways. Not only will you find beautiful views and landscaping, but you'll pass by some unique public art to admire along the way.
3. Rhythm! Discovery Center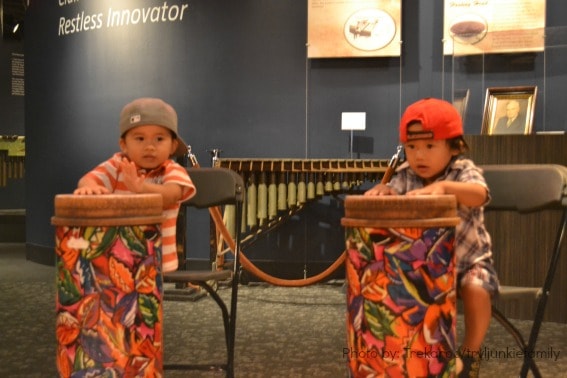 Indy's newest family attraction, the Rhythm! Discovery Center allows kids of all ages to try out rare percussion instruments such as bongos, gongs, and tambourines. For those that really want to let loose, the center offers sound-proof rooms with drum sets to channel that inner rock star!
2. Indianapolis Zoo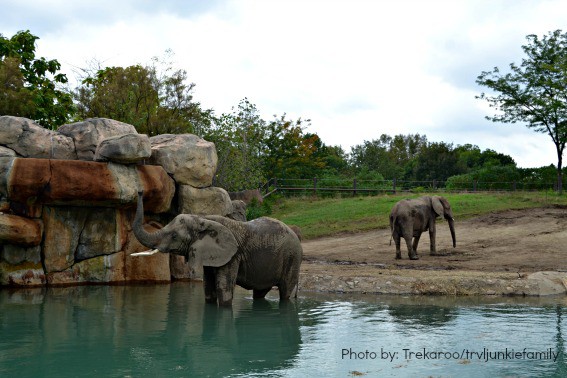 Taking the kids to the Indianapolis Zoo is a great way to learn about animal habits in a fun and educational setting. The Indy Zoo's International Orangutan Center is now open and is home to eight curious orangutans that will climb and swing their way into visitors' hearts. If there's a butterfly lover in the house, be sure to visit the Butterfly Kaleidoscope exhibit which invites guests to check out 40 different butterfly species. Don't forget to schedule a visit to the Dolphin Show, an indoor experience where the in-house dolphins show off their skills.
1. Children's Museum of Indianapolis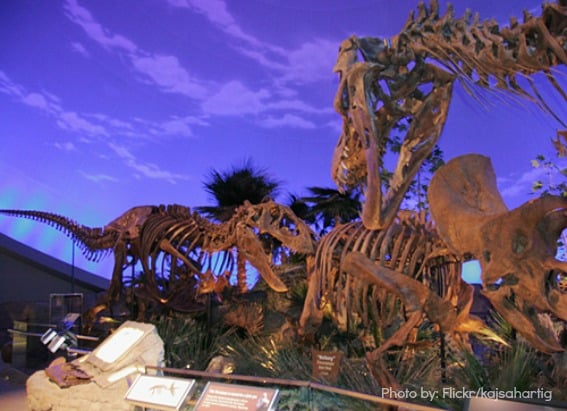 Looking for a spot to spend an entire day having a blast while learning at the same time? The Children's Museum of Indianapolis is the perfect place to go! Heralded as the largest children's museum in the world, this museum invites kids to dress up as Terra Cotta Warriors in their latest exclusive exhibit. Take Me to China is a fun spot to learn about Chinese culture, the daily life of a typical Chinese family, and practice Chinese calligraphy on a giant floor calligraphy board. If that's not enough, the Dinosphere will intrigue any future paleontologist. Jam-packed with dinos, there's even a mummified dinosaur complete with skin and scales as well as a display showcasing what the dino ate for dinner.
No surprise – The Children's Museum of Indianapolis made our Top 10 Children's Museums across the US. Be sure to check out the rest!
Must Eats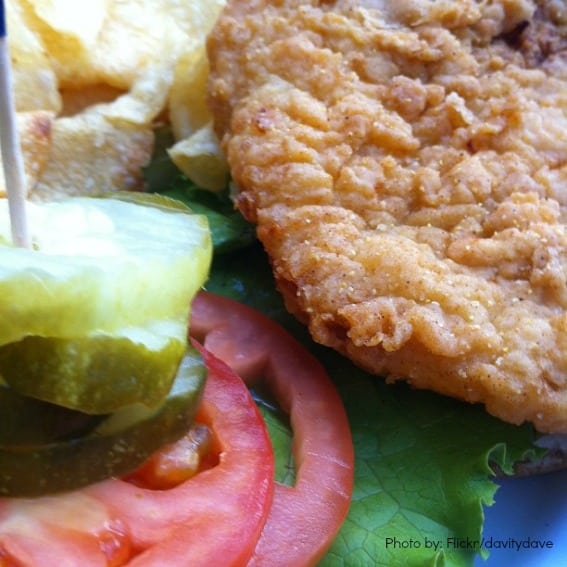 Indy's claim to fame is their massive pork tenderloin sandwiches – a sandwich with fried, breaded, and pounded pork exceeding the size of the bun. Head to The Artisocrat, a family-friendly restaurant that has one of the best pork tenderloin sandwiches in the city. For something a little healthier, Café Patachou has been an Indianapolis institution for 25 years, and was named one of healthiest restaurants in the nation in 2012. Another local option is Scotty's Brewhouse, which is located in downtown and offers televisions at every table. Plus, kids eat free on Sundays!
Stay Here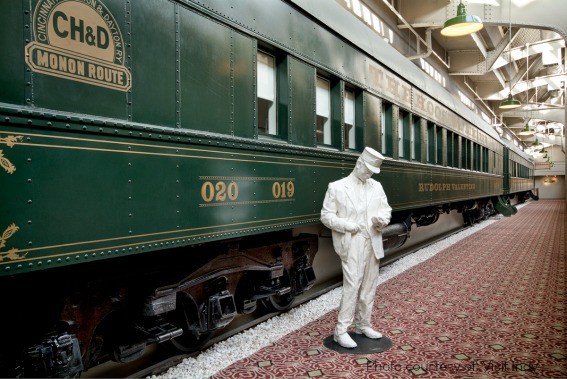 After uncovering the best of Indy, the kids will need a place to recharge and relax. Check out these family-friendly options:
Crowne Plaza Indianapolis – Families of train lovers can spend the night at the Crowne Plaza Indianapolis, where old Pullman train cars have been converted into rooms.
JW Marriott Indianapolis – This large and swanky-yet-family-friendly hotel offers a wonderful location across the street from White River Park. Enjoy the fabulous pool then catch a ball game next door at Victory Field.
SpringHill Suites Indianapolis Downtown – For a newer hotel located right in downtown and across from White River State Park, check out SpringHill Suites. They offer free breakfast, and large rooms for families that include a fridge and microwave. This hotel also offers board games and Wii video game consoles for more fun.
Omni Severin Hotel – Located in the heart of downtown Indianapolis, the Omni Severin is the city's longest running luxury hotel and is a beautifully restored piece of the city's history. This hotel treats their youngest guests with a backpack full of goodies upon arrival. Plus, who can resist the milk and cookies at night?
Read reviews of kid-friendly lodging in Indianapolis.
Must Do Day Trips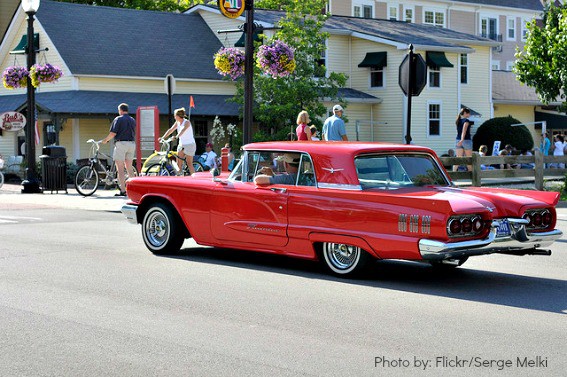 Hamilton County
Located just north of Indy, Hamilton County exudes charm and offers plenty of activities that families will love. Train lovers will enjoy a visit to The Indiana Transportation Museum while doll lovers shouldn't miss the Museum of Miniature Houses. Step back into time or float high above in a hot air balloon at Connor Prairie Park, an interactive history park where kids can discover what it was like to live and play in Indiana's past.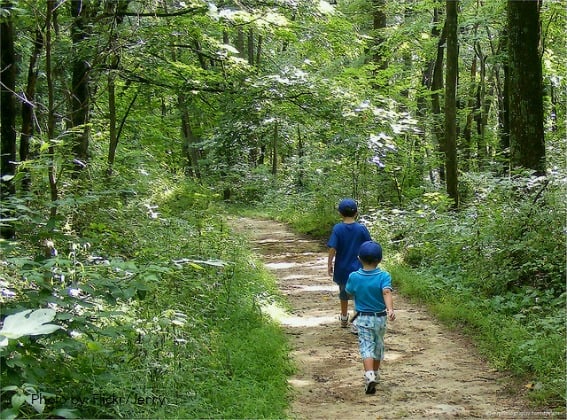 Brown County
If you travel 45 miles east of Indianapolis, you'll be surprised to learn that there are mountains in the Midwest. Brown County, Indiana greets visitors with beautiful scenery and family adventures such as hiking, camping, canoeing, and zip-lining. Visit quaint towns nearby to indulge in handmade ice cream, shop charming stores, mine for gems, and play some miniature golf.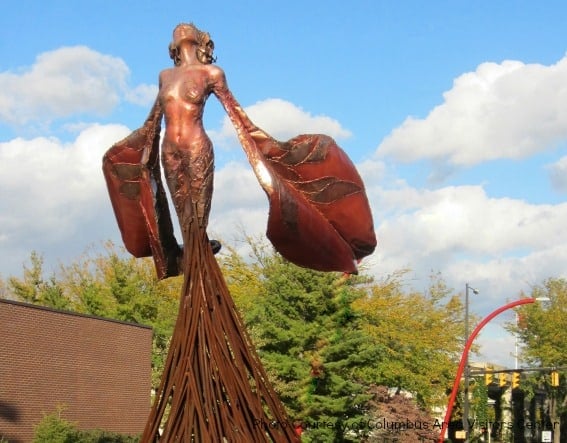 Columbus, Indiana
Columbus, located 45 miles south of Indianapolis, is highly rated for modern architecture and is a great place for families to visit. Kids will have a blast at Kidscommons, where they can blow bubbles, conquer a climbing wall, or slide down a giant toilet! When finished playing around, walk across the street to the iconic old time ice cream parlor that's also a historic landmark. Kids will also love exploring nature while paddling down the Driftwood River or exploring the new 1.5 acre Freedom Park.
Itching to explore more in Indiana? Check out the top things for families to do in Indiana.
A special thanks to Karyn Locke for contributing to this post.