Heading to north to Alaska? Alaskan metropolitan life has never been more fun! Here are our picks for the top 10 fun things to do in Anchorage with kids, with expert advice on some not-to-miss dining, lodging, and day trip ideas.
Fun Things to do in Anchorage with Kids
1. Visit the Alaska Aviation Museum & Lake Hood Seaplane Base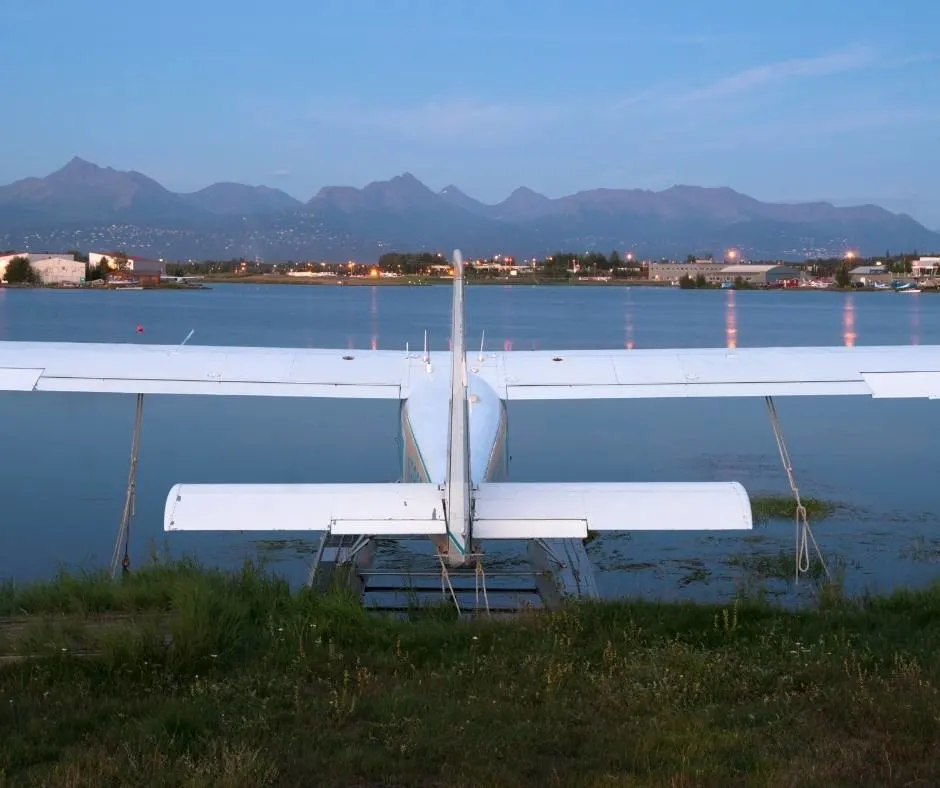 Floatplanes are perhaps the coolest contraptions ever to fly in the air. Encounters with Dusty Crophopper a la Disney's Fire and Rescue, anyone? Kids love planes and planes Anchorage has a-plenty!
The Lake Hood Seaplane Base is the busiest seaplane base in the world, with upwards of 500 take-offs and landings in a high-use summer day! Pack a picnic and enjoy watching inbound flights exchange airspace with outbound planes.
If you close your eyes and listen to the buzz of the engines you may feel like you're on the set of a WWII flick. You can also tour the area by Segway as well – zoom around a little!
The nearby Alaska Aviation Museum is filled with flight simulators and vintage aircraft. The vintage aircraft are even restored to flight condition by volunteers in a cavernous hangar around the back of the museum.
The education department includes hands-on opportunities for young pilots to be to explore the sky. Family free days happen throughout the year, so keep an eye to the sky! This is a stop with high hopes for fun!
2. Learning is Fun at the Anchorage Museum & Imaginarium Discovery Center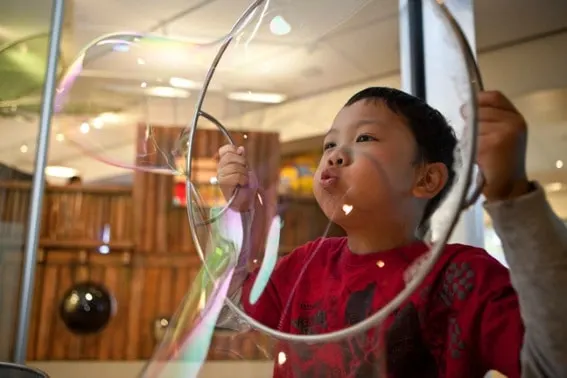 Many traveling exhibits shuffle through the Anchorage Museum and there are wonderful permanent exhibits about the rich and diverse history of Alaska.
The Polar Lab, Spark Lab, and Planetarium have a variety of demonstrations for the curious-minded folks in your crew.
The Imaginarium Discovery Center is a great spot for the young and young-at-heart to have some hands-on, educational fun.
The museum is home to the Smithsonian Arctic Studies Center, which is culturally significant as each of Alaska's unique tribal groups are represented there.
Again, family free days and special events are hosted throughout the year which celebrate the heritage and people of Alaska.
3. Bike the Anchorage (Tony Knowles) Coastal Trail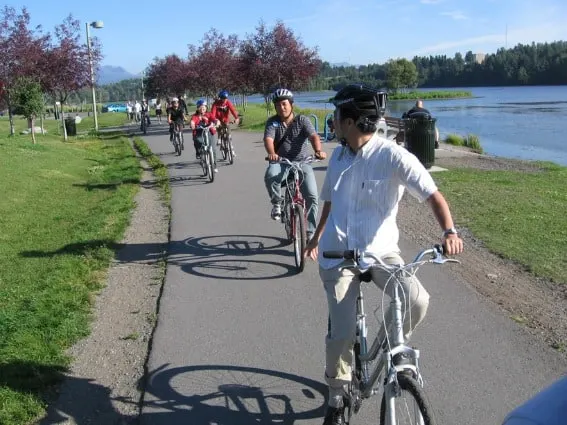 Want to get away from it all while remaining in Anchorage city limits? There are 11 miles of the beautiful Tony Knowles Coastal Trail that parallels the ocean to enjoy with your family or for a little, solo decompression time.
This trail, sometimes referred to as the Alaska Coastal Trail, is a perfect pick for a few hours of fun and fresh air. It's the perfect place to enjoy a family bike ride or stroll.
The trail also goes through a portion of Earthquake Park, which is an amazing (and educational) bit of history, showcasing remnants of the Good Friday earthquake which trembled in at 8.6 on the Richter Scale in 1964.
Rent bikes from one of many downtown vendors complete with helmets, bike locks, and even pull-behind trailers for the little ones. Wildlife is not uncommon to encounter — especially at dusk and dawn.
4. Take a Tour!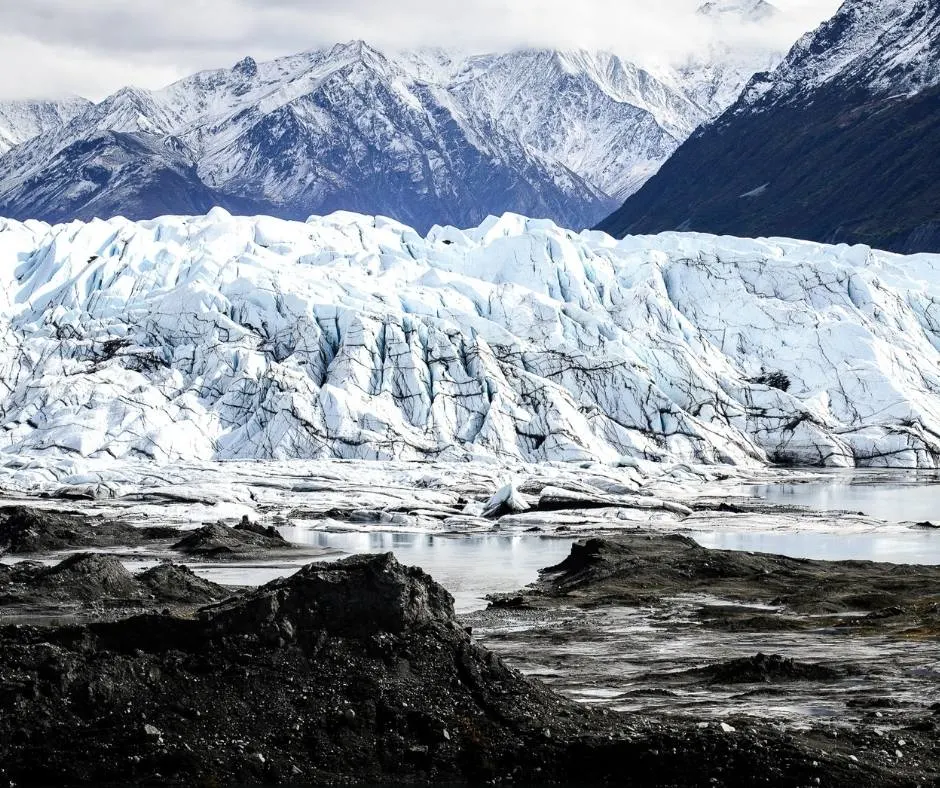 Are you dreaming of seeing whales or kayaking or ziplining or flying or climbing or hiking?Anchorage is home to many private tour operators and each and every one of them would be thrilled to take you on an adventure of epic proportions!
One of the most popular experiences is to take a helicopter ride and land on a glacier that you can wlak around on. There are also driving tours that take you out to the Matanuska Glacier.
Dog sledding adventures as always popular with families, especially in the winter. Wildlife tours are always a hit as well, and are a common summer activity.
Salmon Berry Tours comes highly recommended by locals as the place to go as a source for short town tours to multi-day experiences in and around Anchorage.
Year-round packages will appeal to any adventure level. Sometimes if you're short on time it's best to book a tour and let the pros take you to the sites without wasting time navigating and planning.
5. Be Spontaneous Outdoors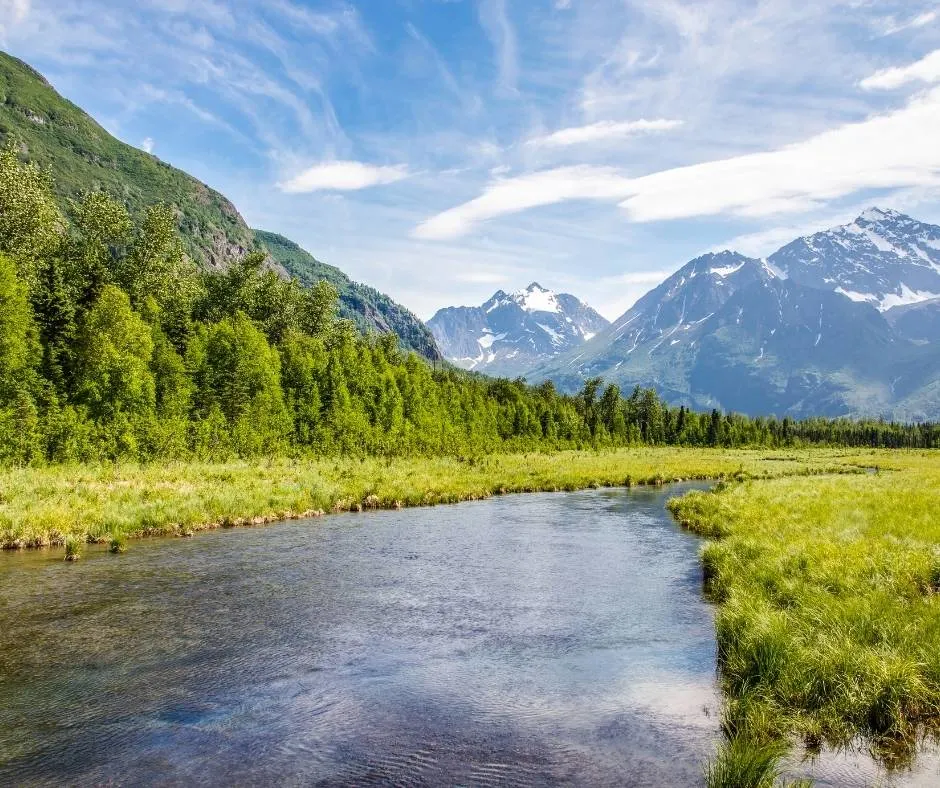 I'm not saying you should throw the map out the window. Just explore a bit. In order to truly experience a place, one should at least figuratively get lost in it.
While this is pretty easy for adults, having no plan can be daunting with children at times, so perhaps just a visit to a vast park like Kincaid Park or a little downtown walking and window shopping is in order.
The Anchorage Park Foundation is an excellent resource which highlights all the playgrounds and some great trail inside of the city limits.
The Eagle River Nature Center is located in the Eagle River Valley just outside of Anchorage. It has been referred to as a "miniature Yosemite" by famed Alaska explorer Walter Mendenhall and is a wonderful palce to spend the day.
There are several trails that begin at the Nature Center and wildlife sightings are very common, especially during the late summer and early fall when bears are fishing in the creeks.
Trekaroo Tip: Another resource specifically geared for exploring the state (and Anchorage) with kids is the book and website, AK on the Go. Local author Erin Kirkland has itineraries and tips to help you tailor your adventure perfectly.
6. Alaska Native Heritage Center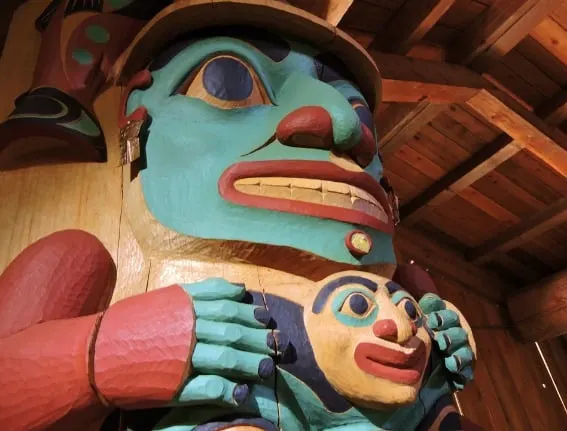 Steeped with the history of the people who have shaped the Last Frontier, the Alaska Native Heritage Center is a wonderful way to connect children to a real cultural experience.
For the middle school set and up, it will be a sure hit. It is a great introduction to several different native cultures that call Alaska home.
Younger children may not find an appreciation for the anoraks and tribal regalia and dancing, but could find some neat activities at the small children's corner inside.
A sled dog team is outside to greet eager children and teach them about the importance of the working dogs to the history and heritage of Alaska past and present. Be sure to head to The Gathering Place is an Alaska Native dance or game demostration is scheduled.
7. Visit a Sled Dog Kennel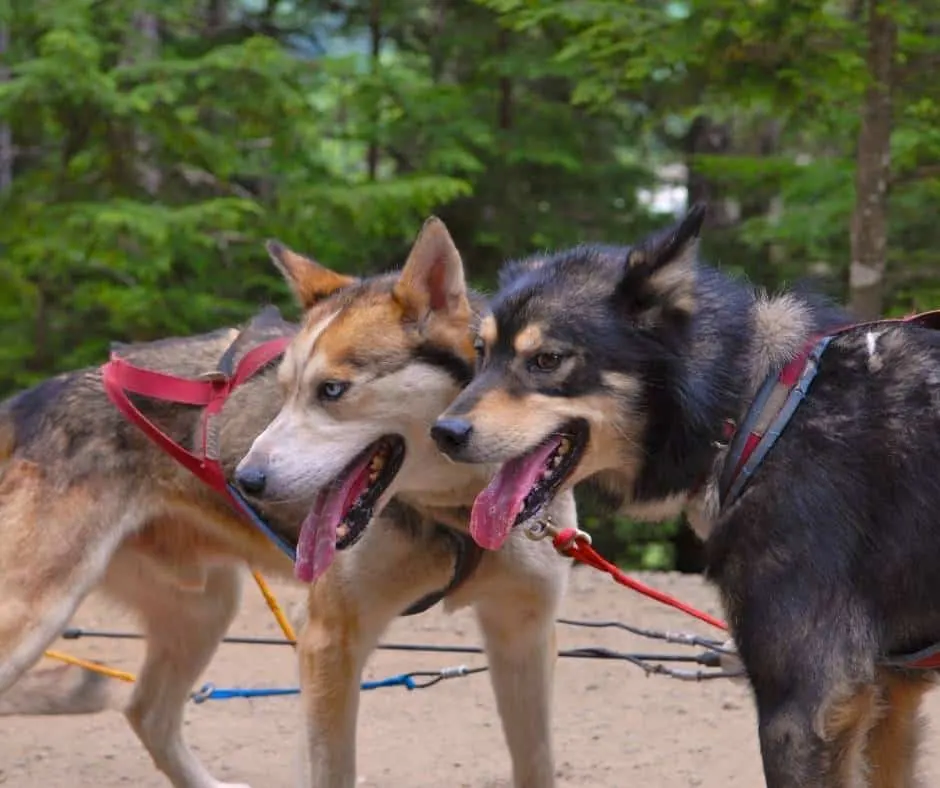 We would be remiss if we didn't recommend a proper dog sled adventure while you are in town. Seavey's Ididaride and Dream a Dream Dog Farm are great experiences for kids with tons of learning opportunities and lots of excited, vocal dogs to stimulate the senses.
When you're in Alaska (and Anchorage) you must experience the rush of being behind dogs that so desperately want to run. Your kids will giggle at the pecking order and antics of dogs which work closely together each day.
You will have a new appreciation for lots of things when you're done -and you'll probably know a thing or two about ganglines, booties, and wheel dogs, too.
Dog sled tours are available year round so yo will be able to experience the thrill of being pulled by a sled team even when there isn't snow on the ground.
8. Visit Chugach State Park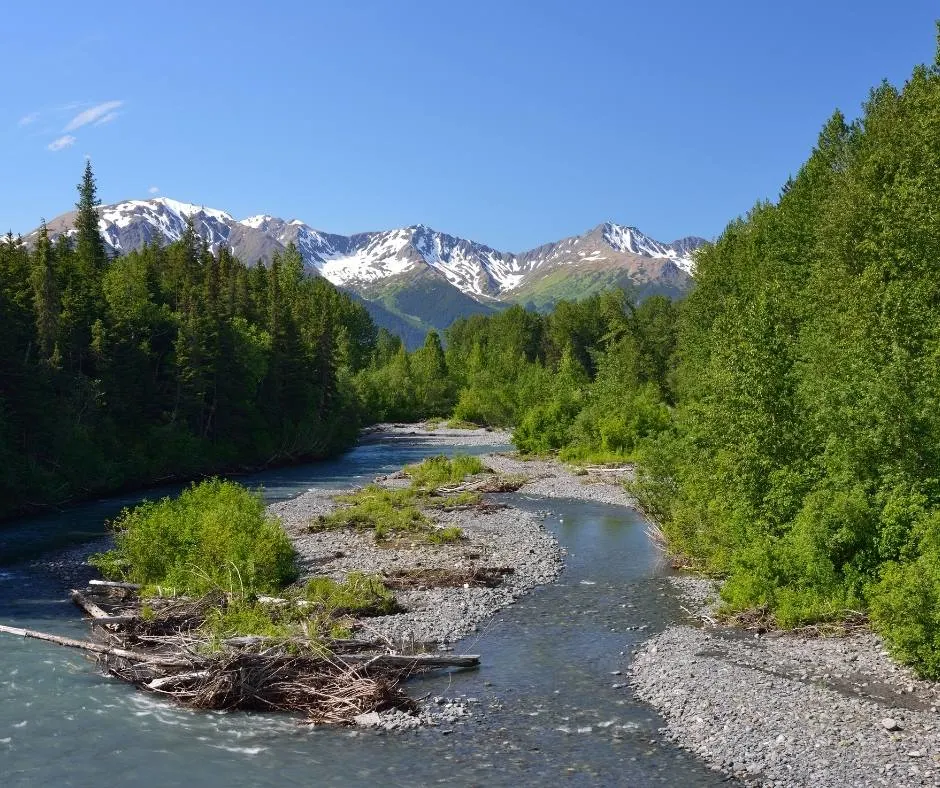 Half a million acres of untouched state park land mostly within the Anchorage municipality is just waiting to be explored!
Chugatch State Park is one of the largest state parks in the country. It is also filled with kid friendly trails like Flattop Mountain (which is the most climbed mountain in Alaska) and Thunderbird Falls (a 1.5 mile out-and-back that ends at a waterfall.)
There are cabins that you can rent from Alaska State Parks on Eklutna Lake and at Bird Creek Campground if you want to make a day or two of it.
9. Experience the Alaska Zoo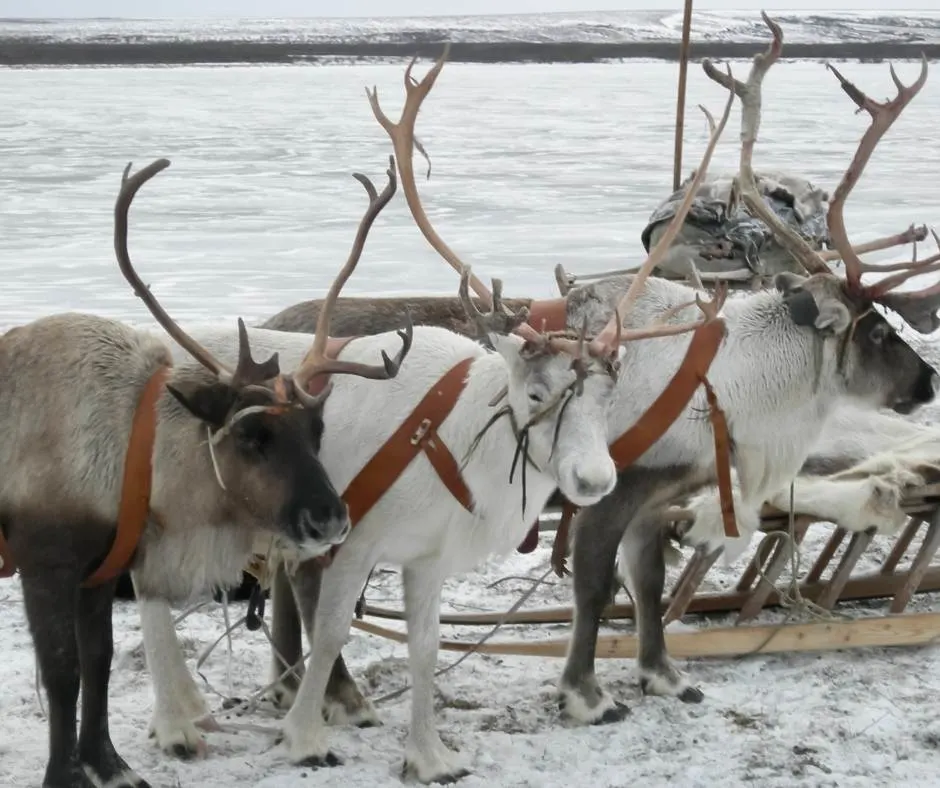 Many animals indigenous to the circum-polar north can be seen in this smallish (but way rad) zoo. I know, you've heard us rave about zoos a lot, but this is a truly worthy stop.
The animals at the Alaska Zoo are rarely lazy from oppressive heat and that alone makes this zoo experience more enjoyable for you and the kids.
A portion of the zoo is reserved for orphaned baby animals, which means a look at some of the fluffiest and furriest kits, cubs and calves on the property.
Have the kids study up on their native species here — they are very likely to see them (from a safe distance, we hope) while touring the Alaskan wilds later in your trip!
A small fee will buy you a spot on a behind-the-scenes tour all about the keepers and the animals they care for. Check for special events specifically for youngsters. Note, some experiences may be limited due to Covid-19.
10. Witness "The Last Great Race on Earth"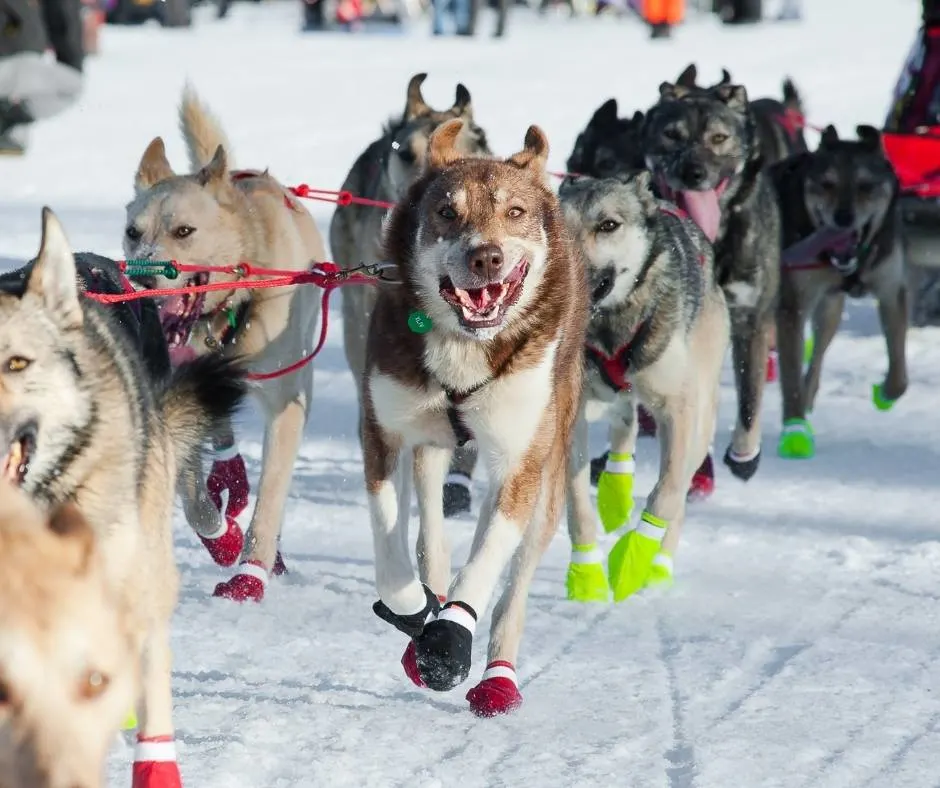 I did, I did, I did the Iditarod Trail! Even if this would be a lie, once you've heard the folky, high-energy fun and Tom-foolery of Alaska's own Hobo Jim, you'll have the ditty in your head, likely until the start of the following years' race!
The Iditarod is an iconic athletic competition steeped in culture and lore and a good bit of the wild spirit that Alaskans embrace and embody and on-lookers come to expect.
Each year in March racers from around the globe come to literally kick off an 1,000+ mile adventure and endurance race through some very desolate, frigid landscapes with their very best furry, four-legged friends during the ceremonial start in downtown Anchorage.
The city of Anchorage is alight with festivity and family fun during this time–including the "Fur Rondy."
The actual race is situated between Nome and Willow (just outside of Anchorage). For summer dog cart rides, complete history, and more canine racing fun, head to Wasilla (see Day Trips below) to explore Iditarod Headquarters.
If the kids find the headquarters to be a little less action than expected, snap a photo there for posterity and head to a real dog sled kennel. There are a few to choose from in the area.
Where to Stay in Anchorage with Kids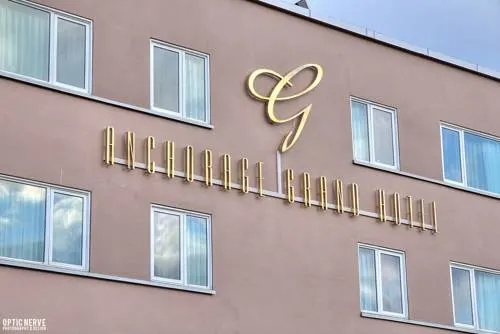 Families love hotels with kitchens so they can enjoy food at their home away from home. Families will find this amenity at Homewood Suites by Hilton Anchorage.
For additional family-friendly options in the area, consider Embassy Suites Anchorage and the Anchorage Grand Hotel.
Book a hotel in Anchorage. As an affiliate of Booking.com, Trekaroo can offer the best rates, guaranteed.
Where to Eat in Anchorage with Kids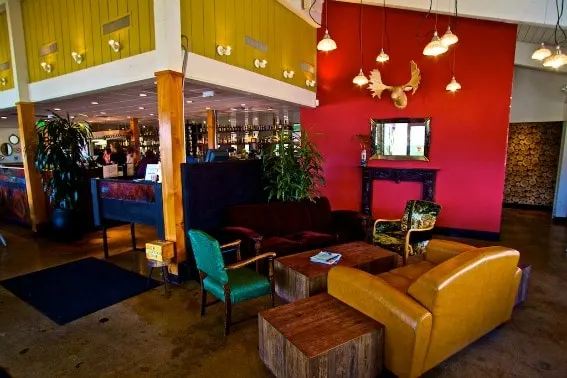 Perfectly located next to a riverbed where kids can skip stones and either work up an appetite or work off the meal is Arctic Roadrunner! Choose a regular hamburger or try something different like a halbut or salmon burger. Keep in mind, this is a cash only restaurant.
To combine a love of food and entertainment, try Bear Tooth TheatrePub. Its a movie theater that also serves food like pizza. For pizza and a brew, head to The Moose's Tooth.
Meanwhile, on the south side of town, enjoy Alaskan fare and portions fit for adventurers at Seward's Folly. Spenard Roadhouse has a large menu with several gluten-free and vegetraian options as well as a kids' menu.
Day Trips from Anchorage
Mat-Su Valley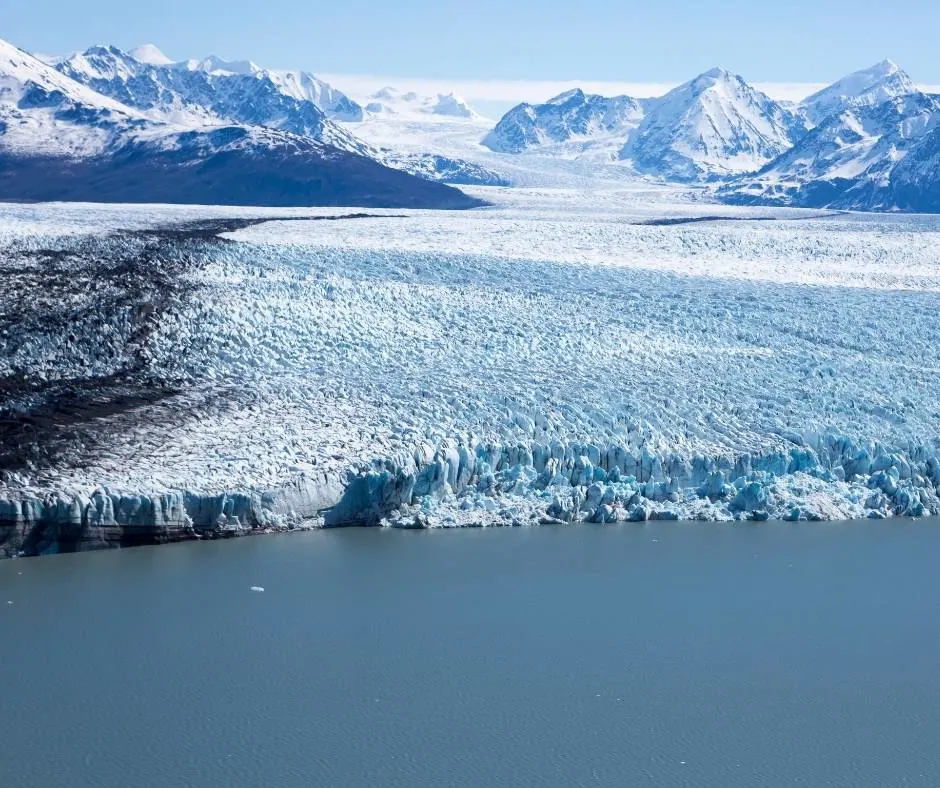 The Palmer/Wasilla suburbs of Anchorage have a lot going on. It's a short and easy drive to get out of Anchorage and into the surrounding area.
One unique and highly recommended stop is the Reindeer Farm. Up close encounters and feedings are part of the deal.
There are no shortage of tours -helicopter, horseback, dog sled, flightseeing, walking… Find a company you think looks interesting and let a local guide show you the splendor of the Mat-Su Valley. Knik Glacier is a popular site for photos and a little frozen fun.
The Visitor Center in Palmer can point you in the right direction based on interests if you are overwhelmed by all the opportunities!
Also must-dos on the short-list are the Musk Ox Farm and Hatcher Pass. Independence Mine State Park is another fun stop if you have a flexible itinerary.
Girdwood, Alaska
Girdwood is 45 minutes south of Anchorage and has a few different options for family fun.
Bear, bison, moose, eagles- anything wild and indigenous to Alaska, really! Renowned for the work they do in rescue, rehabiliation, and all levels of education, the Alaska Wildlife Conservation Center is a remarkable day trip for those in the family that love close-up experiences with animals.
Girdwood is a stop on the "Coastal Classic" route of the Alaska Railroad- take in both Girwood and Seward if you plan accordingly. You could even take the Alaska Railroad up toward Denali National Park and spend a few days there.
Alyeska Resort in known for its skiing but there are also hiking and mountain biking trails to enjoy during the summer. Festivals and berries are usually found in plenty as well.
If you are crazy about the 49th state like we are, you can read all about the Top 10 Things to do in Alaska. If you're looking to venture further south, read our story about adventures on the Alaska Marine Highway.
Featured photo by: Shutterstock
Find the Top 10 Things to do with kids near you! Trekaroo has hundreds of guides for locations all over the United States and Canada.