Few people jump right to the Alaska Marine Highway System when they are planning to sail Southeast Alaska, or as the cruise lines and guide books refer to it: "The Inside Passage." Few consider it that is, unless they're local or want to cruise like a local. My family loves to experience our forays as the local people do—to learn more about culture, cuisine, and family fun in a more grassroots way. There is no better transportation in Southeast Alaska than traveling by land AND by sea. Taking the state ferry gives the flexibility to experience life and logistics as the typical family might along this coastal connection of communities – bring your car, bring your dog, and enjoy what is sometimes referred to as "the poor man's cruise."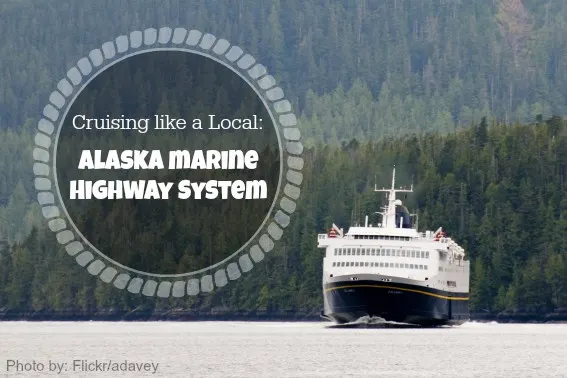 Cabin Comfort or Communal Catnap?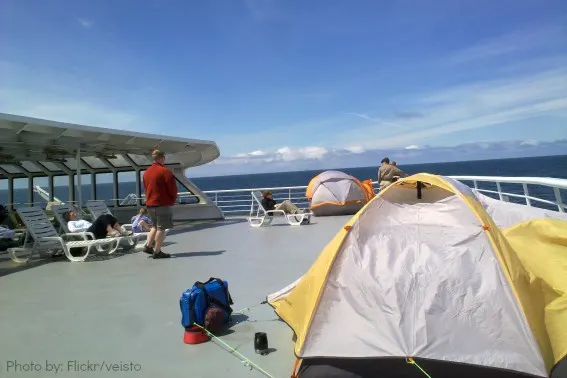 For some sailings, I'd say you're just fine sticking to the observation decks, the lounge, solariums, play areas (if available), and just wandering the ample areas of the ferry. For others, I highly recommend getting a cabin or stateroom with a berth or two. There are also larger cabins with sitting areas that are fantastic for traveling families since they have a table and chairs, and a little extra room.
Though the cabins are rather sparse, they are way more comfortable for families traveling overnight or on a longer sailing. Make sure to check out what ferry you are traveling on when you book – not all ferries are created equal and we found the M/V Malispina (serving the northern reaches of the Inside Passage – Juneau, Haines, Skagway, etc.) to be especially child-friendly with an arcade and children's play area.
All of the ferries have public showers and restrooms. This can be a little cumbersome with children (though a cabin gives you the advantage of a private toilet and shower – which can be helpful if you're potty training!) but the showers are never very busy, so with a little coordination you can get 'em clean!
Those who do not book a cabin can score themselves some real estate elsewhere, and do it early in the voyage. As the larger ports are collected OR if there happens to be a sports team traveling, communal areas for sleeping will disappear faster than the daylight in December!
Tip: If the wheelchair-accessible cabins are not in use by those who truly have a need for them, they can be a great option for families. Also, get on a waiting list for the larger cabins or the ones mid-ship – there are usually no-shows you can grab!
Planning Ports of Call Itineraries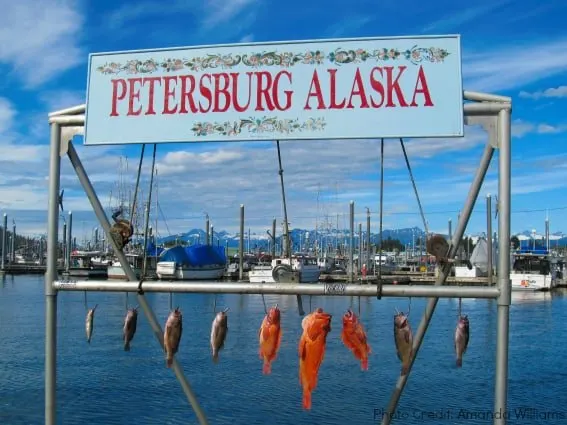 The AMHS ferries have a sailing schedule for the season, so it's relatively easy to plan a journey in advance; the start of the new year is not too early! You will get savvy in a hurry and will find that it's rather easy to plan a few days at each of the interesting island communities along the coast so that you are able to do all (and more) that those on cruise shore-excursions are able to enjoy. Remember, you can bring your wheels, so there are few places inaccessible – a luxury those on cruises generally do not have.
You can access the AMHS system from the south in the Lower 48 at Bellingham or from British Columbia at Prince Rupert. We chose the latter so that we could have a Canadian Rockies adventure in addition to our ferry fun!
Tip: You cannot stay in your vehicle while under way. You are only able to "gear-up" or visit Fido during docking at ports and a select few arranged times while sailing. It is also not heated. Plan accordingly! (We like to swap out toys or clothing at these times if we're on a longer sailing.)
Check out these handy lists: Ketchikan with Kids, Haines with Kids, Skagway with Kids, and Juneau with Kids, and Top 10 Things to Do for Families in Juneau!
Maritime Memories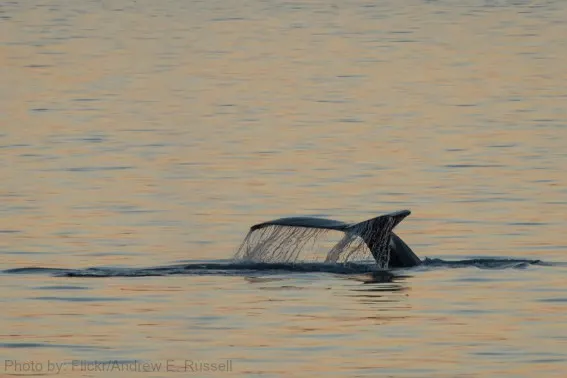 We did the unthinkable last summer. We took an entire month, borrowed a minivan, and embarked upon an 6100 mile adventure, taking our place next to many others on the Alaska Marine Highway System to experience as much of Southeast Alaska as we could fit in: the best of Ketchikan, Petersburg, Wrangell, Sitka, Juneau, Haines, and Skagway.
Having been a local myself not so long ago, I knew the ropes of rainforest life and travel. I had frequented the ferry for business but never for pleasure. Most of the time, since time was a factor, I opted for the milk-run flights that Alaska Airlines offers between the islands each day. The ferry was so much more relaxing and zen-like than any flight could ever be!
My son was just over three when we started our journey and now that he's nearly four on a daily basis he still references Alaska and the ships. We are lucky enough to live where one of the great lakes – the greatest in fact, is in our backyard. When we see the barges and ships sail by, he often asks if people have their cars on the boat. "When we were in Alaska…" is a common start to his many tales. Though he has no concept of just how far we went, our son knows one thing and requests it often: "Can we go back to Alaska? We will drive on the boat?"
The AMHS Advantage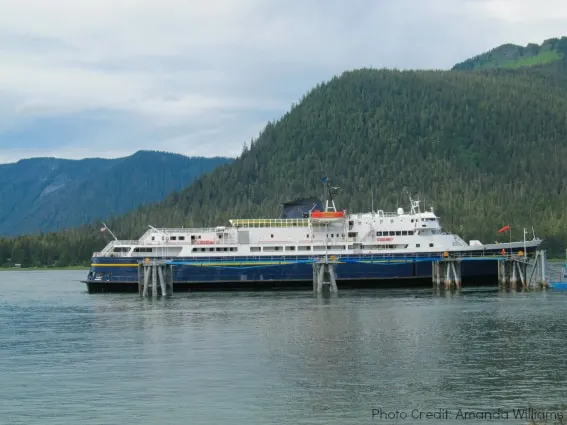 You'll find that for adventurous families this is totally the way to go. Guests typically do not have to contend with cruise ship-sized crowds and in many instances, the ferry goes where the larger cruise ships cannot. You can pitch a tent or roll out a sleeping bag if you do not want to reserve a cabin – last I checked, this was not an option on a cruise! Dining is casual and does cost extra, but there are often crosswords, coloring books, and sometimes board games in the cafeteria area and ample seating to grab a snack.
Children are half the price of adult fares, so it is largely economical for bigger families. During summer sailings there are often naturalists on board to point out wildlife and talk to the passengers about Southeast Alaska. Your kids will not have all the programming of a cruise ship, but they will get rocked to sleep at night by the gentle swaying at sea and will have plenty of kiddos to play with by day. Ferries also show family movies in the lounge area on a regular basis.
The ferry is a normal way of Southeast Alaskan life. Have your kiddos imagined playing the next school over in a sporting event? Now have them imagine sailing there instead of busing! Seeing whales and seabirds is a common gift while commuting on the ferry system. In this unique environment and often isolated living condition, the AMHS is not only a traveler's dream for trip transportation, but also a lifeline for the many communities it serves. Our recommendation? Set sail for your next adventure on a state ferry!
Tip: Bring along some form of motion sickness medication just in case. Some of the stretches of certain sailings (near Queen Charlotte Sound and Dixon entrance, both south of Ketchikan) can commonly experience some rough seas while exposed to the open ocean. We didn't see children's varieties of motion sickness meds in the gift shop, though they did have some for adults.
Has your family ever experienced some really unique transportation? Can you imagine a vacation by land AND sea?
Have you had the opportunity to ferry for fun? If you're thinking of an Alaskan vacation, especially if you're a cruiser, we really think you should try the Alaska Maine Highway System – unique and friendly, there's nothing like it!