Are you dreaming of an Alaska family vacation? Alaska, our great 49th state, makes up for in size what it lacks in population. With over 33,000 miles of coastline and a land area twice the size of Texas, there are far more things to do in Alaska with kids than can be accomplished with one visit.
This guide will help you determine the best places to visit in Alaska with kids. Wondering what to do in Alaska? Families will find a little something for everyone, from history buffs to fishermen and skiers to hikers. Here are 10 things to do in Alaska to get you started, and they come with the promise that once you visit, you will have plans to return with a whole to-do list of your own.
Alaska Family Vacation- Fun Things to Do in Alaska with Kids
1. Experience Year-Round Adventures at a World Class Resort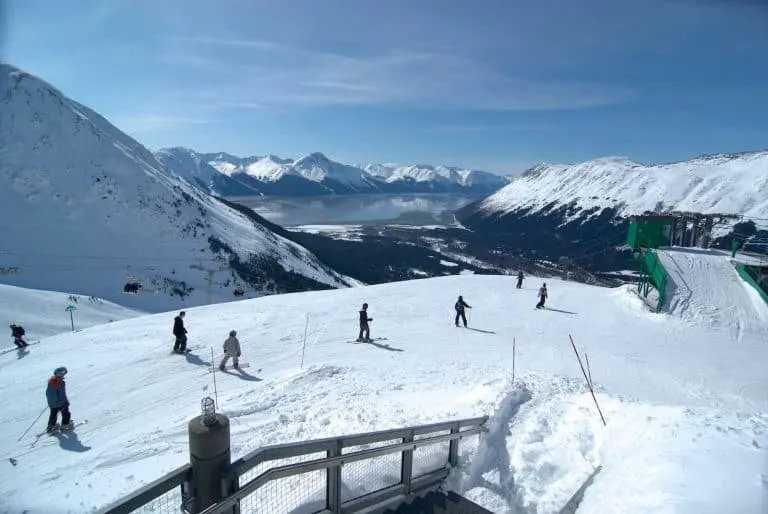 Alyeska Resort is Alaska's only true all-season ski resort. Located just 40 miles south of Anchorage, it makes for an easy starting point to become familiarized with the rugged landscape and outdoor recreation opportunities that Alaska offers. It is a great place to stay on an Alaska family vacation.
Hike or mountain bike in the summer, and ski, snowboard, or snowshoe in the winter. Events and festivals abound year-round. Add to that a world-class hotel with a fabulous family-friendly indoor pool, it is easy to see why it is one of the best places to visit in Alaska with kids.
Check for amazing deals on family-friendly deals at Alyeksa Resort.
2. Get Up Close and Personal with Ancient Ice and Explore Kenai Fjords National Park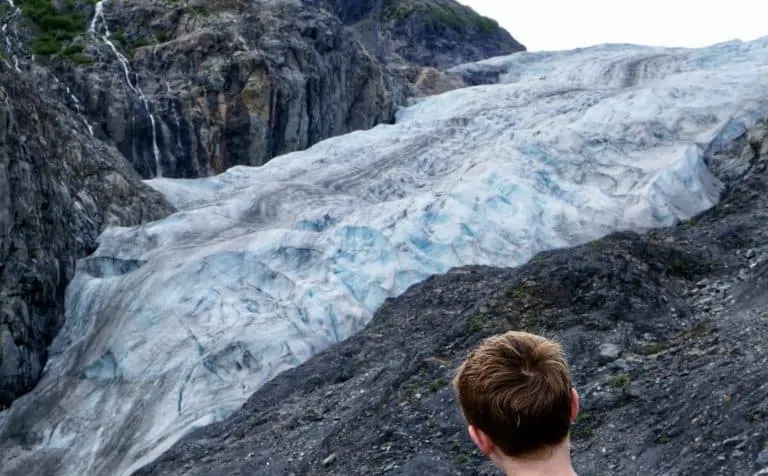 Over half of the world's glaciers are located in Alaska, and there are several that are easily accessible right from the road system. Perhaps the most family-friendly is Exit Glacier in Seward.
A breathtaking three-hour drive from Anchorage, the glacier is located at the entrance to Kenai Fjords National Park. Follow the trails from the visitors' center right up to the "toe" of the glacier.
Marvel over how far the ice has receded over the years when you pass the markers along the way that indicate where the glacier's edge used to be, just 20 or 30 years ago.
Read our full guide to visiting Kenai Fjords National Park.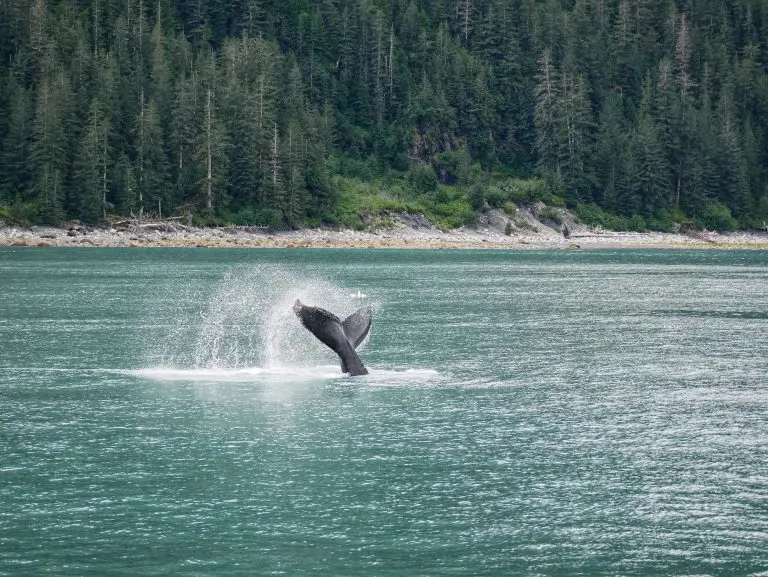 Nearby, you will find another one of the best places to visit in Alaska, Kenai Fjords National Park. Explore Kenai Fjords and Resurrection Bay by boat to see eagles, sea otters, and whales as they co-exist in this incredible space.
3. Go Dog Sledding in Alaska with Kids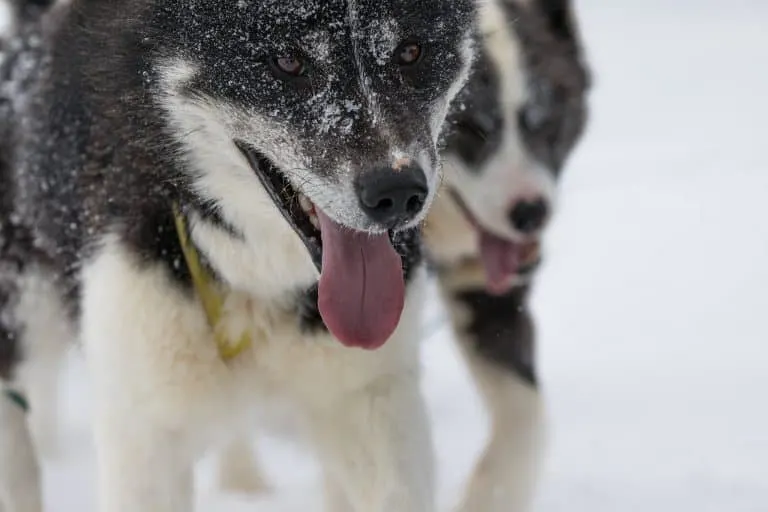 Alaska is known for its working dogs, most famously through the Iditarod Trail Sled Dog Race from Anchorage to Nome. Opportunities abound around the state to meet these amazing dogs and learn about the work that goes into raising and training them.
In Anchorage or Seward, stop by Seavey's Ididaride and experience for yourself the power and speed that a team of sled dogs can produce. Rides are available year-round and are something that your kids are sure to remember for life.
If you're brave enough to visit in the winter, the excitement of attending the start of the Iditarod Trail Sled Dog Race in Anchorage will surely make you forget the sub-freezing temperatures.
Looking for more sled dog fun? Visit Denali National Park.
4. Have an Adventure on the Alaska Railroad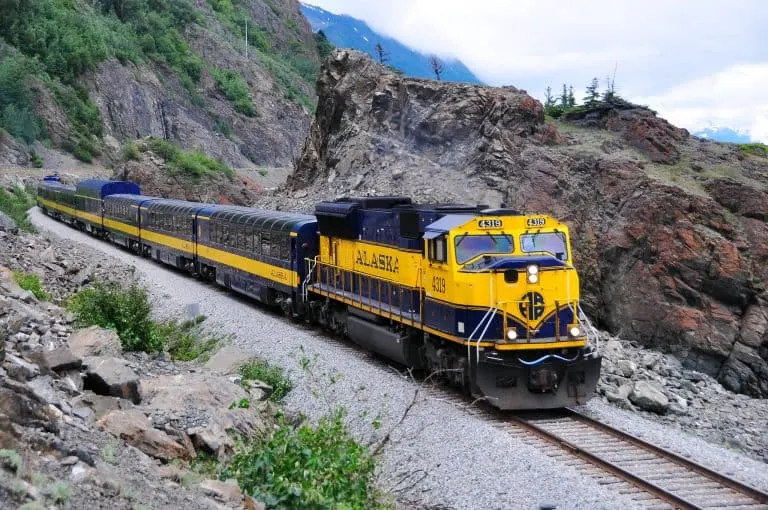 The Alaska Railroad offers a unique experience to take in the scenery while someone else does the driving. With trains running from Seward to Fairbanks and many stops in between, reserving a seat in a glass-domed car affords views of craggy peaks, icy glaciers, miles of wildflowers, and abounding wildlife.
The train runs year-round, with weekend service in the winter that promises snowy vistas and the chance to see the Aurora Borealis from the towns of Talkeetna and Fairbanks.
Craving more trains? Check out White Pass Railway or a unique Bed & Breakfast in a train car!
5. Hike & Fish on Alaska's Emerald Isle, Kodiak Island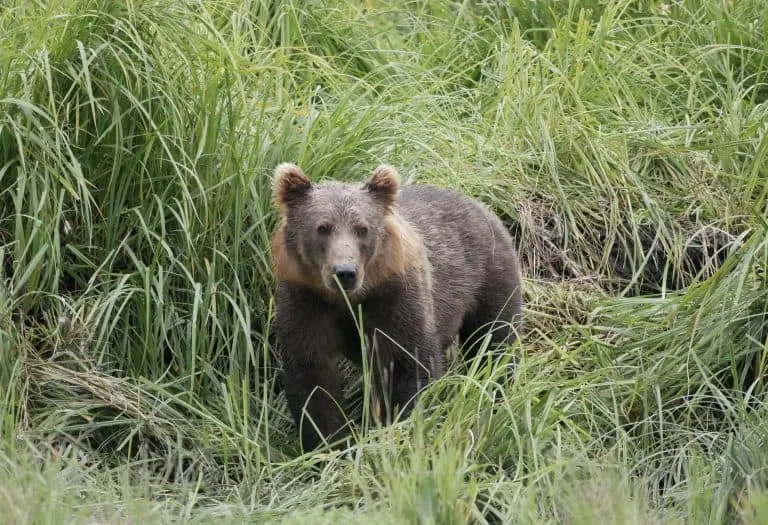 Kodiak Island is easily accessible by plane from Anchorage (or ferry from Homer) and is well known as one of the best places to visit in Alaska.
If you visit in mid-summer, you will know how it got its nickname, the Emerald Isle. Bursting with wildflowers and towering green mountains, Kodiak has a road system that allows for easy access to some of the best hiking and fishing in the state.
Old military roads ascend Pillar and Old Woman Mountains, making for gentle, family-friendly climbs with endless views.
Several rivers are located along the roadside, and if you time it right you can catch a run of salmon and drop your line in for dinner. For a little extra adventure, follow the road out to Pasagshak and take in the herd of wild buffalo that roam Fossil Beach.
Hoping to catch a glimpse of the infamous Kodiak bears, the largest recognized species of brown bears? Hop a seaplane flight to Uyak Bay from Kodiak Island to see these amazing animals up close.
6. Meet the Creatures That Live Under the Sea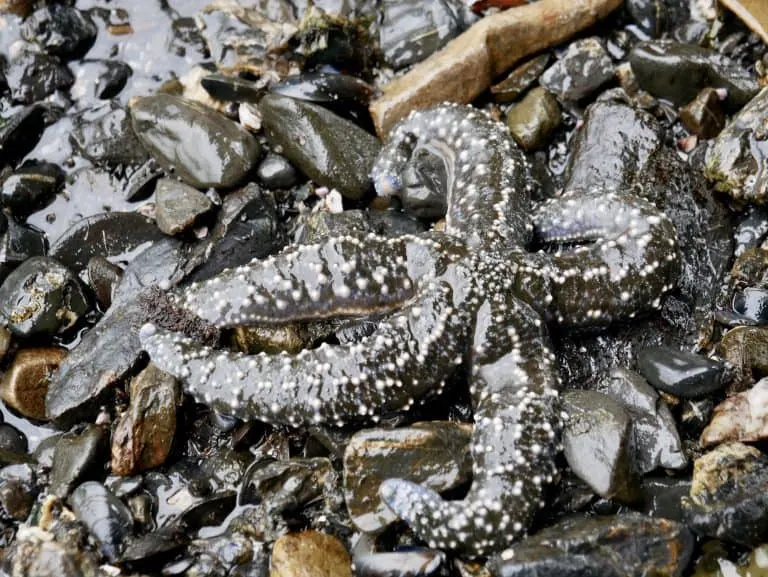 The waters of Alaska may be cold, but they are filled with creatures of all shapes and sizes. With the huge tidal ranges of Kachemak Bay, Homer is the perfect place to meet and learn about some of them.
For a crash course in tide pool creature identification, visit the Center for Alaskan Coastal Studies and take their "Creatures Under the Docks" tour. Peer over the edges of the floating docks in the harbor and spy sea stars, anemones, and plant life.
For an even more up-close look at the flora and fauna of the area, enjoy a day trip or even a family camp weekend at their field station across the bay in Kachemak Bay State Park.
Love tide-pooling? Check out these fantastic spots in CA | OR | WA | MA | Hawaii: Maui | Oahu |Big Island |
7. Go Wildlife Spotting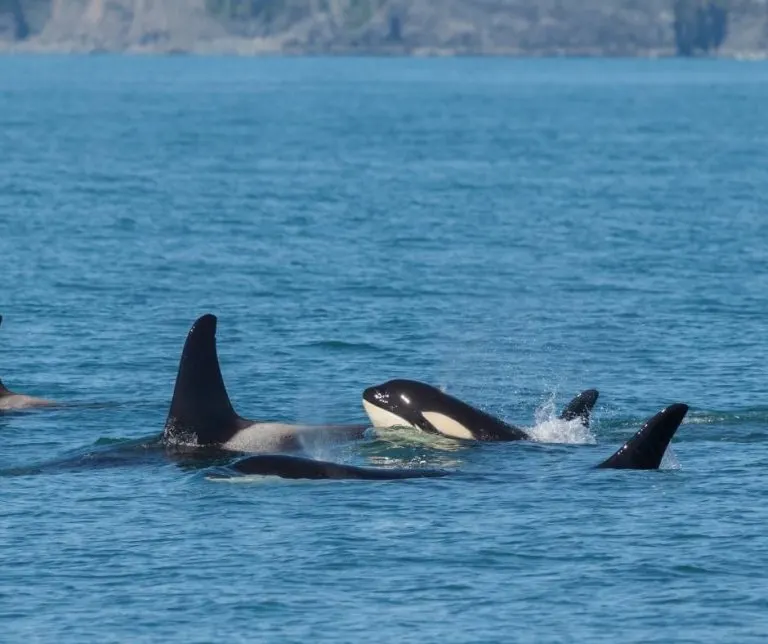 The Alaskan forests and fields are just brimming with wildlife. While you may very well spot them from the road, immersing yourself in their habitat is the best way to spot moose, birds, and many other animals.
Head to Creamer's Field Migratory Waterfowl Refuge in Fairbanks for over 5 miles of family-friendly trails through the meadows and forest. Check out the many festivals and events offered year-round, like the Sandhill Crane Festival and the Winter Solstice Walk. In the winter, this is a great spot for snowshoeing!
One of the best places to go wildife spotting is in Glacier Bay National Park. This national park is best seen from the water and several cruise operators include a day in Glacier Bay on their itineraries.
While in Glacier Bay it is common to see whales (including orcas and humpback whales), bears, moose, seals, sea lions, sea otters, bald eagles, and mountain goats.
Planning an Alaskan cruise and don't know what to pack? Check out this great guide on what to wear on an Alaska cruise.
8. Celebrate Alaska's Heritage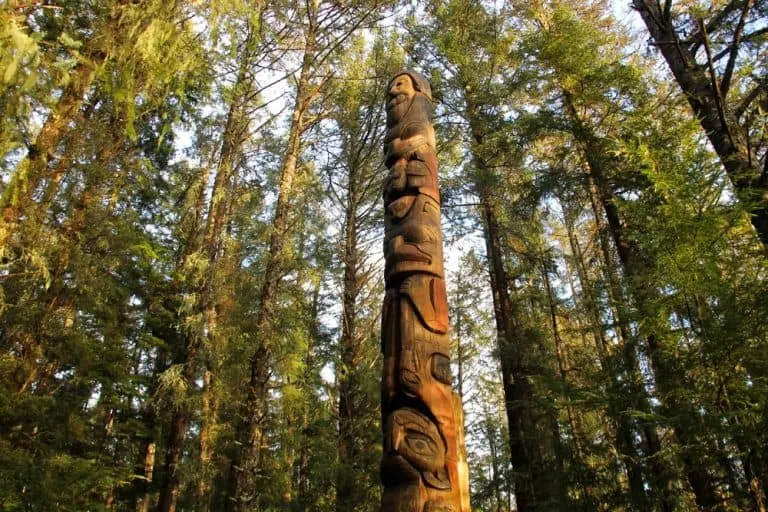 While Alaska is relatively new to statehood, its history stretches back much further. A great place to get started with learning about Alaskan heritage is the Sitka National Historical Park.
Wander the forest trails dotted with towering totems, and watch craftsmen creating and restoring totem poles. Learn about the great history of the area, dating back to the Battle of Sitka in 1804 between the Russians and the native Tlingits. If you are lucky enough to visit in October, you can don period costumes and attend the Alaska Day Festival.
9. Strike it Rich…. or Have Fun Trying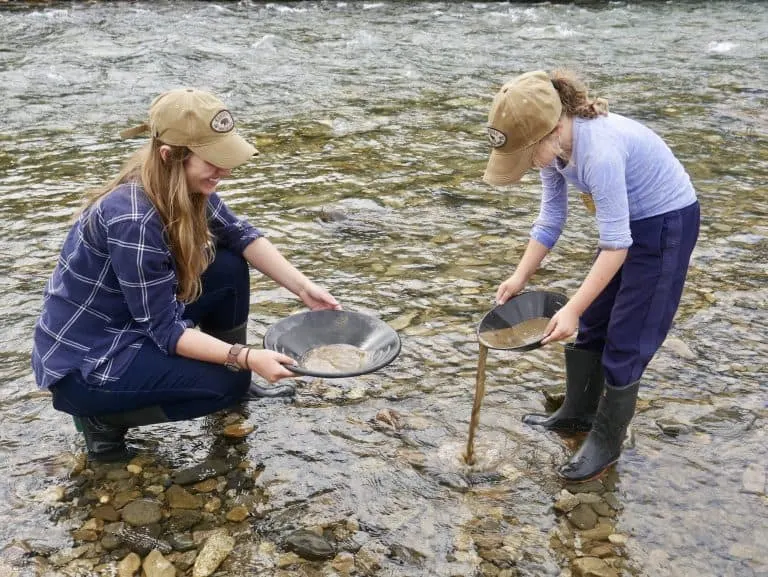 Alaska is well known for its gold mines. Many towns throughout the state offer attractions that allow you to give gold panning a try. Valdez takes it one step further and has an entire Gold Rush Days festival.
Have some old-fashioned family fun with parades, canoe races, fish fries, an outdoor market, and more. If you can't make it to Valdez, the Crow Creek Mine is just 40 miles outside of Anchorage and offers gold panning for all ages, as well as camping and picnic sites in the Chugach National Forest.
Fairbanks boasts the El Dorado Gold Mine, where you can take an educational train ride and pan for gold.
10. See Alaska's Most Famous Peak
Denali, also known as Mt. McKinley (its former name), is the tallest peak in North America. It is perhaps the most famous attraction in Alaska, and for good reason.
If you are lucky enough to get a glimpse of it (which is not guaranteed due to frequent clouds), you will understand why. It is massive. But don't fear, there is much more to see and do at Denali National Park even if the mountain itself is hiding.
Take a bus tour along the park road (personal vehicles are not allowed past mile 15), see a sled dog demonstration at the visitor's center, and explore along the many hiking trails.
Read our full guide on exploring Denali National Park with kids.
A special thank you to Christy Newell who wrote the original version of this article in 2012.
Find Things to do with Kids Near you!
From coast to coast, we're determining the Top 10 Things to do with Kids in each state and dozens of cities in our great nation.