Most people know about the causal fun and natural beauty of Key West, but few people know that just off shore lies Dry Tortugas National Park. In 1992, President Bush gave these seven historic islands and the tropical waters that surround them National Park status, forever preserving this national treasure. A Dry Tortugas day trip from Key West is a great way to see this national park.
This paradise unlocks your imagination and can taking you on both a historical journey and environmental adventure all in one day. If you are looking for a day off the beaten path of Key West, set sail to the Dry Tortugas.
Vacationing in Key West? Here are the 10 best things to do in Key West with kids.
Dry Tortugas Day Trip From Key West
5 Things to do at Dry Tortugas National Park
1. Enjoy the Birds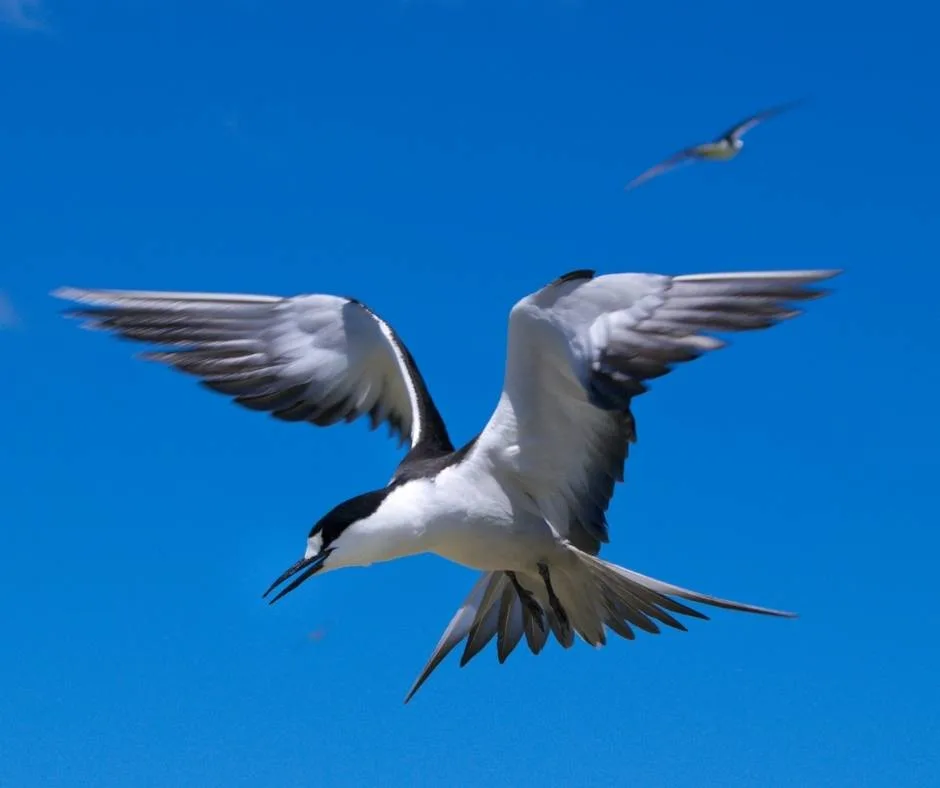 Visitors to Dry Tortugas, will find themselves surrounded by shore birds. Many of the birds are seasonal visitors to the islands, whether they are on a migration path or stopping over to nest. Nearly 300 different species of birds have spotted in the national park to date.
The migratory Sooty Tern nests only on the islands of the Dry Tortugas with over 100,000 of them returning each spring during their migratory season, which happens to be the best time to visit for bird watching. Bring your binoculars so you can get an up close look!
2. Go Snorkeling at Fort Jefferson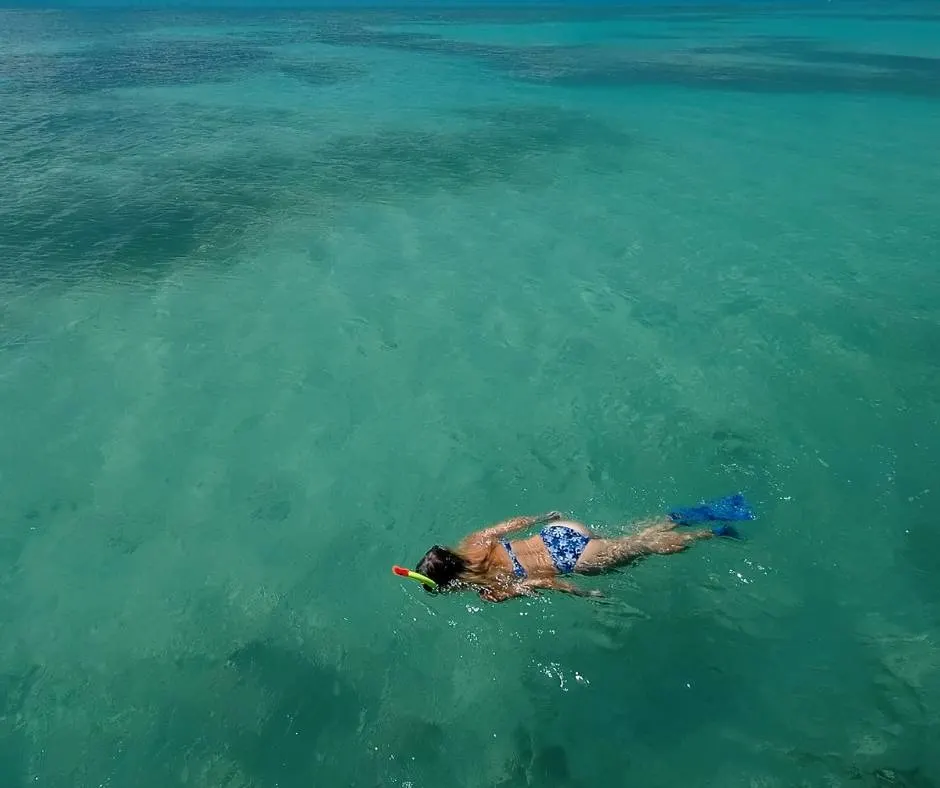 Send your mermaid and mermen on a snorkel trip they won't forget. Our own little Ava squealed through her snorkel with excitement every time she spotted a different species of fish. The water was tranquil and the wildlife was abundant.
Less than 1% of the national park is dry ground, opening up a vast amount of underwater exploration opportunities. Hundreds of species of marine animals call the Dry Tortugas their home including sharks, sea turtles, coral, lobsters, squid, octopus, tropical reef fish, groupers, and even American crocodiles!
3. Enjoy the Dry Tortugas Beaches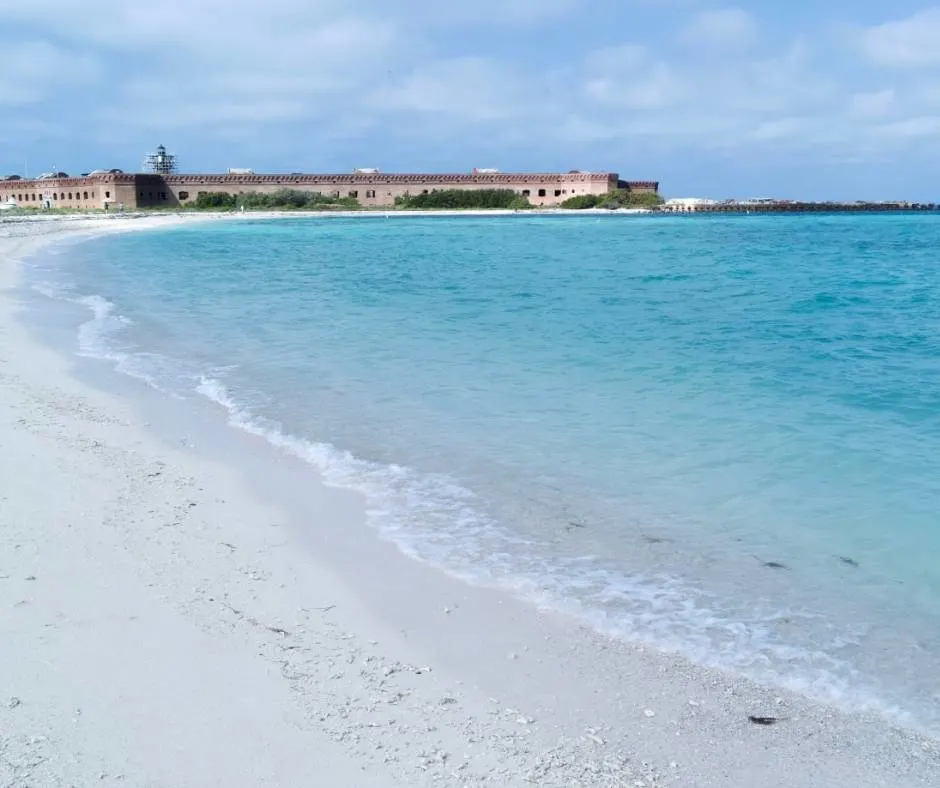 The best beaches in the Florida Keys are at Dry Tortugas. The white sand of the Dry Tortugas is perfect for a picnic or exploring for a one-of-a-kind shell. Visitors can build sandcastles, swim, splash in the calm waves, and even fish from various locations throughout the park.
4. Take a Tour of Fort Jefferson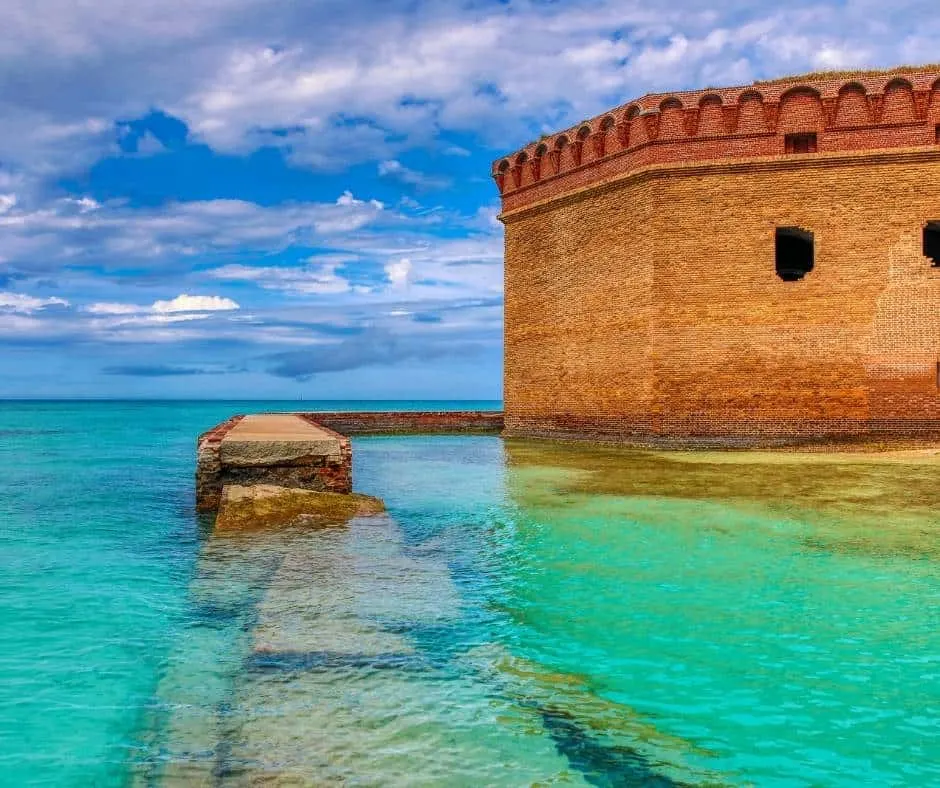 Fill your head with the fort's history and local legends of pirates; your imagination will run wild as you are transported back in time. Guided and self-guided walking tours are available on a daily basis. At its height in the 1860s, over 2,000 people lived in this isolated fort!
5. Turn Your Day Trip Into an Overnight and Camp!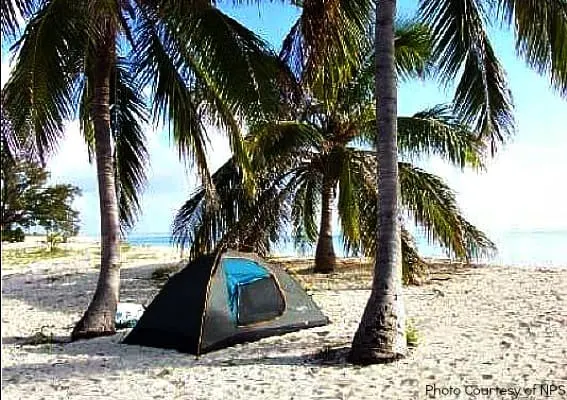 The beach breeze makes Dry Tortugas a perfect place to spend the night under the stars. Although camping in this stunning tropical location is lovely, campers must bring all their equipment and supplies including fresh water, fuel, and all food. Picnic tables and grills are onsite.
Tips for Visiting Dry Tortugas National Park
When planning a trip to Dry Tortugas National Park, keep in mind it is a 2-hour boat ride to and from Key West. Make sure to pack sunglasses, cameras, sunscreen, hat, bathing suit, books, towels, and a change of clothes for after your time in the water.
If you choose to arrive via an approved tour operator, such as the Yankee Freedom III, snorkels will provided as well as two meals during your visit. Total cost, including National Park entrance fees, is $190 for an adult and $135 for children. Discounts for seniors and military are available.
Another way to visit Dry Tortugas is via catamaran. This is a great way to enjoy the sun and sea on your way to the national park. Snorkel gear and two meals are included. You can book your catamaran tour here.
Explore more of the Keys! Here are the best things to do in the Florida Keys with kids.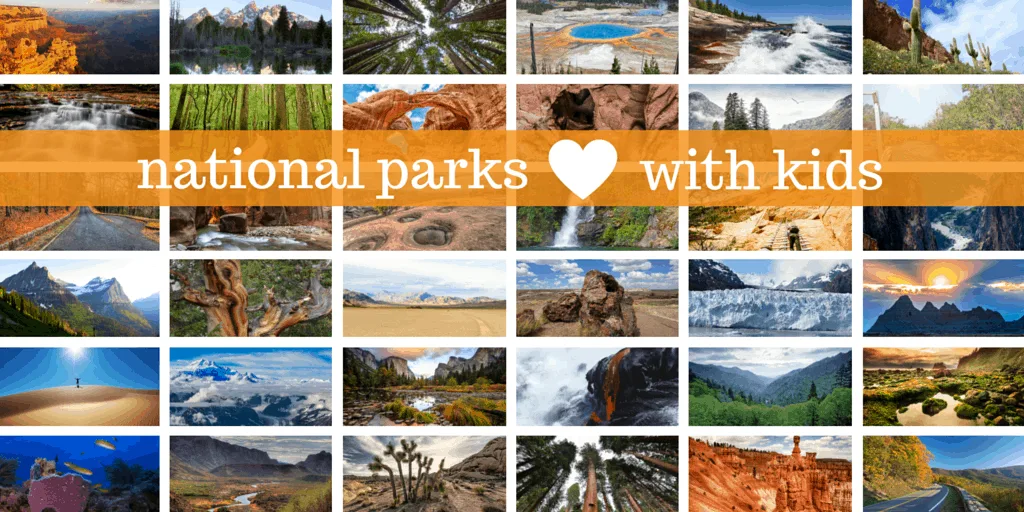 Excited to visit national parks with your kids? We are too! Visit our National Parks with Kids page for extensive coverage, tips & tricks for all our nation's National Parks.
Jen Adriani (jadriani) is a Trekaroo Superoo.