Last Updated on
Trekaroo generates revenue from purchases made through links to our partner brands.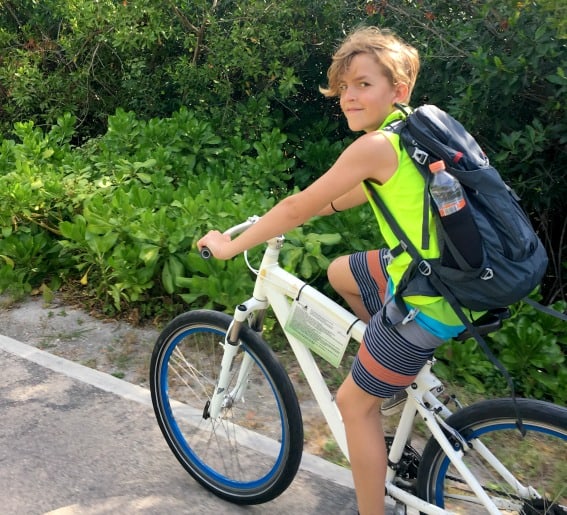 From the airport to the beach to the mountain backpacking trail, the Matador Beast28 can do it all. This versatile pack is lightweight and designed for travel. It comes with a compression sack that makes this pack small enough to easily fit inside a suitcase for adventure in far-off destinations. The many pockets, water bottle holders, and padding make it the perfect pack for any family travel adventure – from a day trip down the street to a far off destination. Stow this Matador backpack in your suitcase for your next trip! Photo by: Michelle McCoy
Matador Backpack Features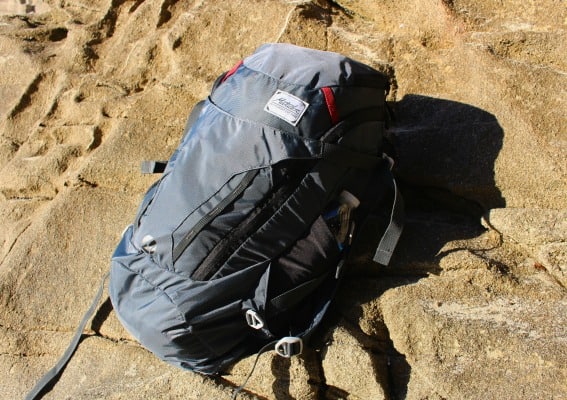 Photo by Michelle McCoy
The Matador Beast28 backpack includes features that are perfect for a mountain backing trail or a casual trip to the beach. Technical and fully compactable for travel, it is an exceptional tool for any adventure. Unstrap the compression sack at your destination and have it ready for adventure.
Hydration pack compatible – includes an internal pocket, hangers, hose exit, & routing for tube.
Ultra-light – 20 ounces (560 grams)
PU Coated ripstop nylon
Packable with a compression case for travel
28L capacity
Breathable straps, hip belt, and sternum strap. Comfortable wide shoulders straps and adjustable hip straps. Lumbar padding.
Compression straps on sides to adjust load.
Gear loops
Pros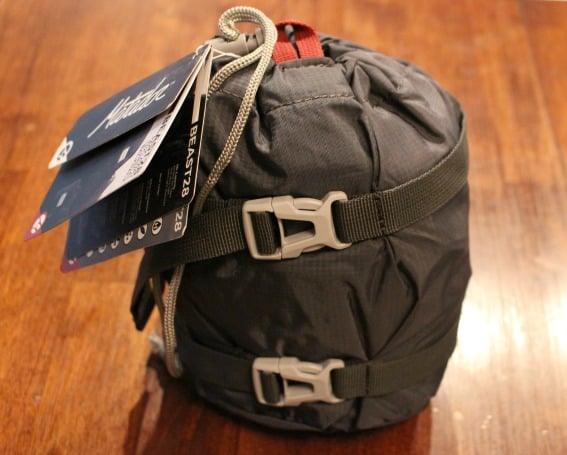 Photo by Michelle McCoy
Lightweight – This backpack is so lightweight that it feels like a feather when empty.
Versatile – There are many possible uses for this backpack including travel, hiking, adventuring, or anything a parent would want to store in it for a day trip with kids.
The water bottle holder is small and tight- which means that the bottle won't slip out when the wearer leans over.
Cons
The water bottle pockets are very small and tight which means only a skinny water bottle can fit. Nothing larger than the diameter of a typical soda can will work.
There are no hip pouches for convenient access to snacks or stored items.
It is not as padded as a typical technical backpack in order to make it more compact.
Conclusion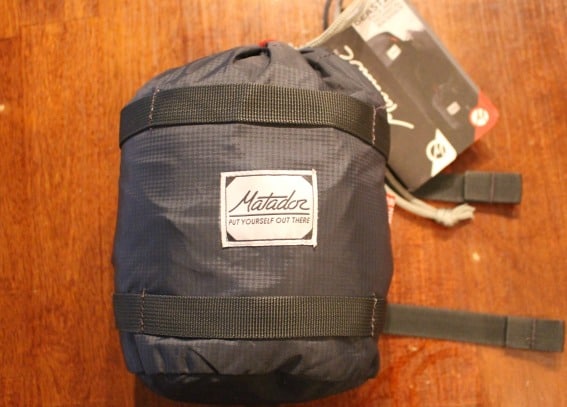 Photo by: Michelle McCoy
We were impressed right away with the features and versatility of this Matador backpack. The combination of the technical gear plus the lightweight features made this a perfect pack for our family. It was noticable that there are some compromises made to make it packable such as no hip pockets, but the interesting features make up for it. Despite the water bottle pockets being small, those who have used it found it workable with store-bought water bottles or skinny reusable ones. We have family members fight over who gets to use this backpack. Therefore I can wholeheartedly recommend it!
Disclosure: I received a complimentary product to facilitate an unbiased review for this article. No other compensation was received and I was not asked to express a certain point of view. All opinions are my own.
Featured photo by: Michelle McCoy