Family-friendly Carlsbad, CA located in North San Diego county, has long been a bustling city by the sea with its first hotel opening back in 1930! Nowadays, many families associate Carlsbad with the Legoland Theme Park and if you are looking for Legoland tips, we certainly have lots to share. This article will look at this the gorgeous beach town that offers so much to explore while traveling the Southern California Coastline! Everything from gourmet dining to outdoor adventures awaits in family-friendly Carlsbad!
The Beauty of Family-Friendly Carlsbad Beaches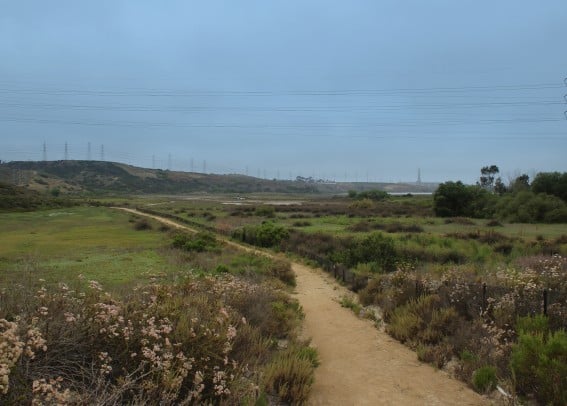 Photo by: Elizabeth Bickford
The beaches in Carlsbad rank at the top for cleanliness and convenience and offer families plentiful opportunities to enjoy nature. Tamarack Beach is frequented for its premier surf and great body boarding. South Carlsbad State Beach is a terrific spot to try out boogie boarding. Although there is a staircase down to the sand, Trekaroo families say that the Robert C. Frazee Beach is worth the extra effort.
If your family is looking for water sports without the waves head to the Carlsbad Water Sports rental group at Carlsbad Lagoon. Here families can rent Jet Skis, SUP boards, paddle boats, and kayaks. Rentals by the hour will offer families the chance to explore all that the lagoon has to offer!
Carlsbad Inland
Families looking to hike an easy path but enjoy the great outdoors should check out the Agua Hedionda Lagoon Discovery Center. In just a quarter of a mile, hikers may encounter all kinds of scat, tracks, and signs of animal habitats. The Discovery Center is also host to several great learning experiences like archaeological digs and hands-on exhibits.
There are also great biking paths in Carlsbad. Stop by Pedego to rent one of the electric bicycles available and ask for the tandem electric bike to ride with your child.
Family-Friendly Carlsbad Dining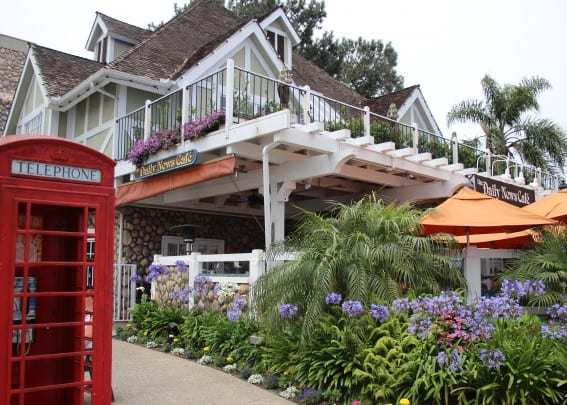 Photo by: Elizabeth Bickford
Carlsbad has a great variety of casual and gourmet dining. Family-friendly venues can be found throughout the city but you won't have to travel far from the coast to find amazing meals. Mornings at the Daily News Cafe will set you off to a great start. The bakery has one of the tastiest sticky bun options complete with nuts and raisins. Who can say no to that?!
Dinners at Bistro West offer a menu adults will love and kids will enjoy. With its casual resort feel and modern furnishings parents feel in their element while kids have a blast with the activity book menu and the ever-changing water wall.
Pizza Port Brewing is also a favorite of Trekaroo families. In-house brews and a wall of arcade games entertain both young and old. If you are out and about in Carlsbad Village, then a great restaurant is on every block. Just see where the day takes you because it's sure to be delicious!
Family-Friendly Hotels in Carlsbad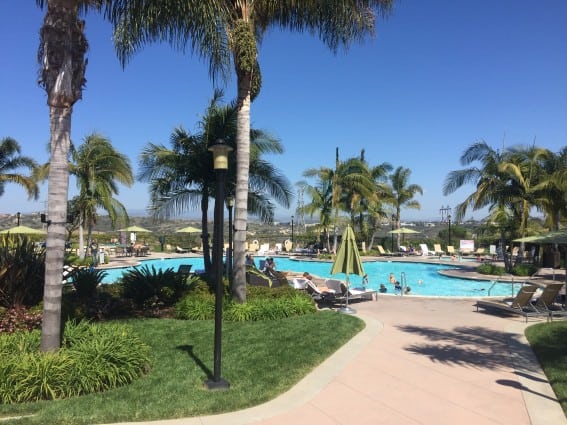 Photo by: meplus3
Southern California has many cities along the sea, but few host such a unique mix of accommodations as Carlsbad does. Just a few feet from the water, South Carlsbad State Beach Campgrounds are fully equipped to offer families a memorable stay. Bookings fill up fast so mark your calendar and reserve your spot!
If your family is looking for plush accommodations, the Carlsbad coastline is home to many beautiful properties. The Hilton Garden Inn Carlsbad Beach offers family-friendly games, a renowned breakfast buffet, and a heated pool. Looking for a property near Legoland? Check out the Sheraton Carlsbad Resort and Spa. The resort includes a private entrance to the park!
The Omni La Costa Resort and Spa made it to Trekaroo's 2016 Best Family Vacations places to stay list.
Unique Experiences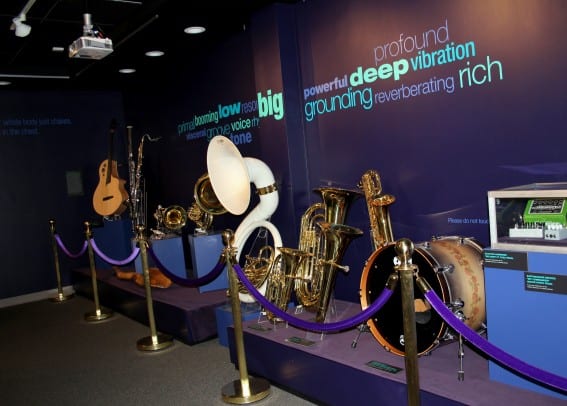 Photo by: Elizabeth Bickford
In addition to Legoland, Carlsbad has several other claims to fame! The picturesque Flower Fields at Carlsbad Ranch offer not only a gorgeous backdrop for many family photos, but also a great place to learn about agriculture. Children can experience hands-on learning on the fields through their educational programs!
Explore another kind of agricultural experience at Carlsbad Strawberry Fields. Each summer Carlsbad is host to a large U-Pick field where the entire family can contribute to collecting a healthy, tasty treat!
If your family is of the musical variety, head over to the Museum of Making Music. Children will have the opportunity to touch and play a featured instrument at each exhibit. In addition, guests are sent on a scavenger hunt to engage and connect with the exhibits. Kids who complete the hunt are sent home with a musical souvenir.
Experiences like these and many more are found all over the city! Legoland is a great reason to visit, but all that Carlsbad has to offer from the beaches to the ranches, makes the city a premier destination!
While in Carlsbad explore all the Best Beaches in San Diego.
Read more on what makes a Perfect One Week Vacation in Carlsbad.
While exploring Hidden San Diego, nearby Del Mar makes for a great day trip when staying in Carlsbad.
Disclosure: The author was an invited guest for breakfast and accommodations at the HGI Carlsbad and the Museum of Making Music. All opinions are her own.
Featured photo by: Shutterstock