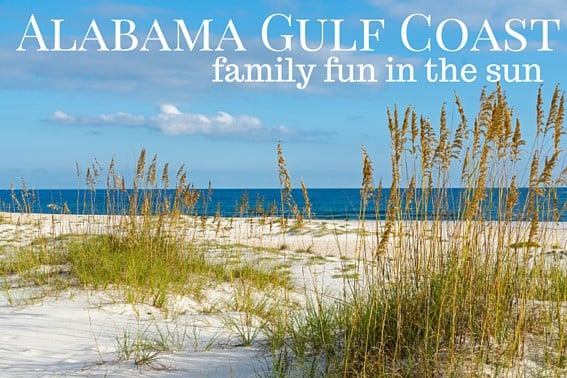 Photo by: Bigstock/Darrul Vest
When you think about fabulous beach vacations with gorgeous sandy beaches, beautiful water, and fun for the whole family, which beaches do you think about? Hawaii? The Caribbean? As Trekaroo families discovered earlier this year, the perfect beach vacation can actually be found much closer to home- on the beaches of Alabama! Read on to discover why the Alabama Gulf Shores is a hidden-jewel for family-friendly beachfront vacations.
Fabulous Beaches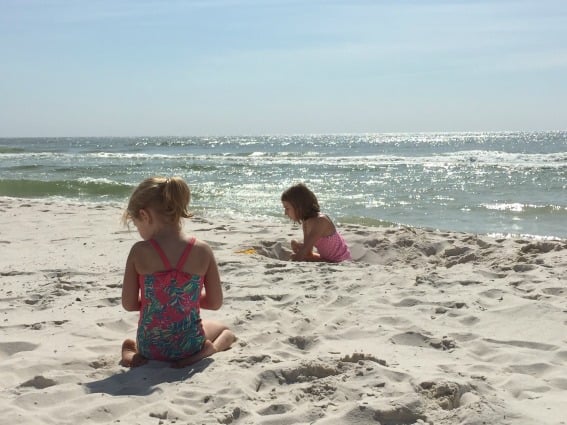 Photo by Meghan Schubert
The Alabama Gulf Coast may surprise you. Whether you're after a fishing trip, want to learn about local history, eat fresh seafood, or just want to settle down and relax in the sand and build a sand castle with the kids, this area has something for you to do. With 32 miles of gorgeous white sandy beaches to explore, you'll never want to leave! Here's what real traveling families have to say:
The beach is absolutely spectacular! After living in the south for 15 years, I had no idea this gem existed in Alabama. The sand is like sugar under your feet…white and smooth that stretches for miles! The crystal sea rolls onto your toes and lures you in. The ocean here is clean – so clean in fact, that you can see schools of fish swimming by!"
-Trekaroo Superoo, Megan Schubert
Stepping onto the beach we felt like we were entering paradise. We couldn't believe how white and powdery soft the sand was between our toes! The highlight of our trip was spotting the manta rays and dolphins in the water from the balcony of our hotel!"
-Trekaroo Superoo, Taryn Lau
Family-Friendly Accommodations
The Beach Club Resort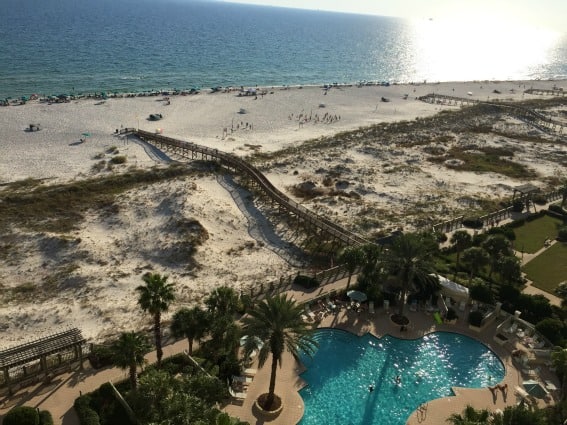 Photo by Meghan Schubert
"Known for family travel, The Beach Club Resort features condo style accommodations: a great setup for a family as it offers the convenience of a full kitchen and laundry in unit. Located steps from the beach, the resort also boasts four pools with plenty of beach chairs. The Beach Club does do an excellent job with activities for kids including making your own play-doh, hula hoop contests, poolside crafts, bubble time, photo scavenger hunts, belly flop contests, frozen treats by the pool, and candy bingo." –Trekaroo Superoo, Meghan Schubert
Read Meghan's full review of The Beach Club Resort
Turquoise Place Resort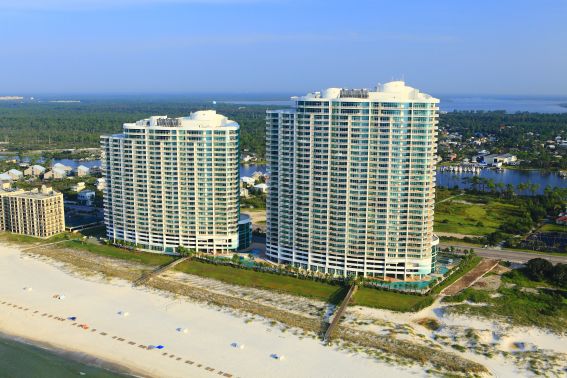 Photo Courtesy of Turquoise Place/Spectrum Resorts
"For our first family trip to the gulf shores of Alabama, we were worried that it wouldn't live up to our previous beach getaways in Florida. Boy were we wrong! Turquoise Place Resort was an unexpected but FABULOUS beach destination for families!" -Trekaroo Superoo, Taryn Lau
Read Taryn's full review of Turquoise Place Resort
Grand Hotel Marriott Resort, Golf Club, & Spa
Photo by: Trekaroo/MSM2858
"What a great place to vacation with the kids! The Grand Hotel Marriott is sprawling with tons of paths to walk and things to see/do. They have a fishing pier with poles and bait on hand just waiting for you and your family. Swings line the walkways along the water. They do have a small beach area and a hut to rent bicycles and other equipment. The food is also fabulous!" -Trekaroo Superoo, RunnerGrrrl
Read kid-friendly reviews of The Grand Hotel Marriott
Activities & Explorations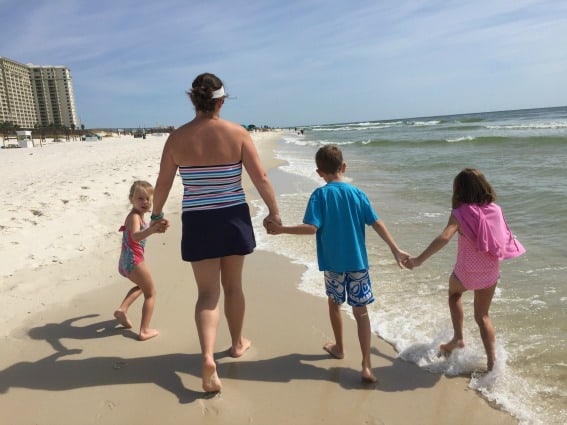 Photo by Meghan Schubert
While there truly isn't much need to leave the beach, the Alabama Gulf Coast does boast numerous activities for families seeking other great adventures. Parent-approved activities include: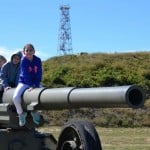 Fort Morgan State Historic Park
This Civil War era fort received rave reviews from our kids because they were allowed to climb and explore the fort! As parents, we felt like we had imparted some education to our kids while we were exploring this new area. It was fascinating for this Yankee to learn for herself how the seacoast of Alabama played such an important role in the Civil War." -Trekaroo Superoo/Meghan Schubert
Read details & reviews of Fort Morgan. 
---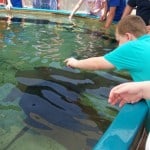 Explore Dauphin Island
We love Dauphin Island. Gorgeous sand, lots of fun. There are two fishing rodeos each year that offer fun for all. It is a true island so driving over the bridges will remind you of driving to the Florida keys.Worth the trip!!" -Trekaroo Superoo/JoseylnandPeytonsMom
Don't miss the Dauphin Island Sea Lab, a best bet for families.
Read details & reviews of Dauphin Island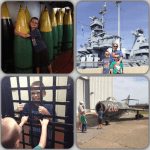 USS Alabama
This was a great field trip especially for my boys. They could touch real torpedoes, sit in the gunner's chairs, and run up & down the battleship. Such neat history and it was not crowded!" -Trekaroo user/StefLayton 
Read details & reviews of the USS Alabama. 
---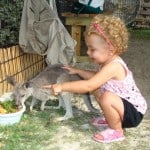 Alabama Gulf Coast Zoo
I'm SO GLAD we went to this little zoo. Our two year old had a blast. She was able to do a Kangaroo encounter (for $5) – she entered the pen with baby kangaroos and was able to hold the kangaroo. Lots of opportunities for such a little zoo!" -Trekaroo user/ahoward212
Read details & reviews of Alabama Gulf Coast Zoo. 
---
Gulf Coast Exploreum Science Center
Our favorite part of the Exploreum is the fact that so much of it is hands on.  The kids love the laser harp and dj section and they especially enjoy seeing themselves on tv at the WKRG studio." -Trekaroo Superoo/jenc17
Read details & reviews of Gulf Coast Exploreum Science Center
---
Looking for more fun? Check out all our best bets for the Gulf Shores Region.
Disclosure: Two of the hotels mentioned in this article hosted Trekaroo writers for the purpose of a comprehensive review. They were not required to state any particular view; all opinions remain their own.