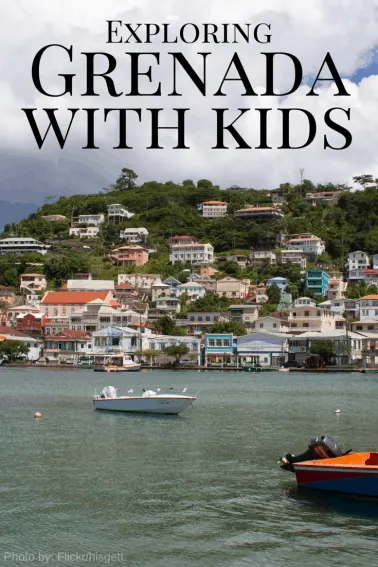 Never heard of Grenada (not to be confused with Granada)? Not even quite sure where it is? I assure you that once you're in the know, you may not want to share the secrets of this picturesque Caribbean paradise.
Grenada is located in the eastern Caribbean along with its sister islands Carricao and Petit Martinique. Neighboring islands St. Vincent and the Grenadines lie to the north and Trinidad and Tobago lie to the South. It is 100 miles north of the coast of Venezuela. Grenada is sometimes called the Spice Island, as it grows, processes, and exports nutmeg, cinnamon, cloves, ginger, mace, and allspice. It's the second largest exporter of nutmeg in the world, and produces 20% of the worldwide market. The official language is English, making it easy to understand and communicate with folks.
Grenada also has the distinction of being a quieter island with none of the huge mega resorts at some of the other Caribbean islands. In fact, the whole island has perhaps 1,200 or so hotel rooms. That's it. Yet what it doesn't have ends up being one of its biggest assets. Exploring Grenada with kids is a lovely paradise that is uncrowded, friendly, and a great destination for families.
Where To Stay



One of the first things families consider when booking a vacation is where to stay. Grenada offers lodging options to fit all kinds of families. If you're more of a Do-It-Yourselfer and want a set-up with a kitchen and the option to cook your own meals, Grenada has that. If you prefer to land on the island, and never lift a finger, it has that too. There are also many options in between that can deliver just the sort of stay a family is used to.

When I visited the island, I started off at Blue Horizons Garden Resort. Blue Horizons is located in St. George's Parish, on the southwestern tip of Grenada. The hotel was a quick five minutes from the airport and easily reached via a transport from McIntyre Brothers. Blue Horizons is comprised of 32 self-contained, spacious rooms located in a garden setting with views of the capital city of St. George's and the natural landscape. Staying here allows families to feel connected to nature, be close to the beach (it's only 300 yards away), and be able to spend time together enjoying quiet comfort and privacy. Rooms are equipped with kitchens, sitting rooms, furnished balconies, and come with either two double beds or a king, depending on your needs. Families can also request adjoining rooms to accommodate larger groups, or to gain privacy if needed. There's an on-site restaurant that serves breakfast, lunch, and dinner. I thought the food was absolutely fantastic. In fact, I missed it when I left there. Make it a point to eat a local cuisine even if you choose to cook most others in your room, as it affords a pleasant change of scene with beautiful views of the area and tastes simply delicious.
Blue Horizons is located close to area conveniences such as a grocery store, mall, ATM, and eateries. Guests are able to feel at home here, and yet still enjoy the perks of a vacation. Kid conveniences such as a pool, on-site playground, areas to run around, and a reading/game room make it fun for tykes of all ages. There are also a variety of things to do on the island and plenty of wildlife and beautiful plants and flowers to check out. In fact, at Blue Horizons alone, there are over 27 species of birds. Perhaps your child can help spot or draw some of them? There's plenty to explore Grenada with kids.

If a self-catering room isn't your thing, Grenada offers other lodging options with amenities to suit your wants and needs. After spending time at Blue Horizons Garden Resort, I spent a few days nearby at Spice Island Beach Resort, located right on Grand Anse Beach, one of the most picturesque beaches in the Caribbean. The resort delivers an entirely different type of stay. At Spice Island Beach Resort, it's all about luxury, pampering, upscale services, and letting other do for you so that you can feel free to relax and recharge. This lodging option is not for the budget-conscious, but it certainly delivers when it comes to top-notch amenities and unrivaled customer service. There's not a shortage of nice folks in Grenada, in fact, almost everyone I encountered was nice and willing to help. The staff at Spice Island Beach Resort make it a point to bring that friendliness and willingness to please up to the next level and beyond. The staff everywhere called me by name, were never too busy to assist with things, and checked in often to be sure that everything was to my liking during my stay. This is a top-of-the-line, five-star, do-nothing-but-relax-and-enjoy resort. It offers every amenity you can think of and more. If you're looking for an incredibly pampering stay complete with spa, pool, beach, kids club, and award-winning restaurant, this is the place.
What To Do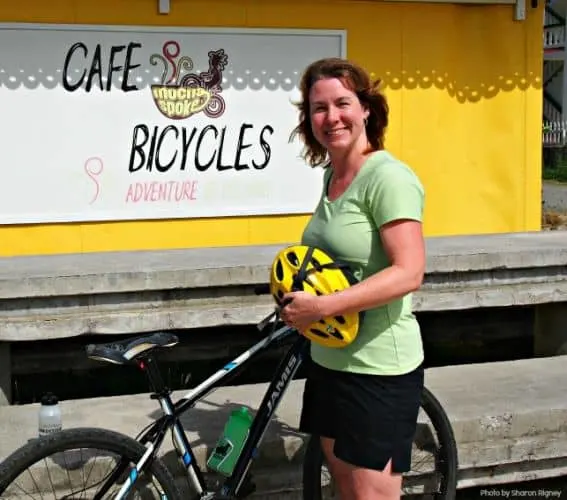 Part of the joy of discovering a destination is exploring, and finding out what the place is really like under the surface. Take a scenic bike ride to see parts of the island through Mocha Spoke. Grab a coffee or lunch with friends and family. Staff can take you to see waterfalls, tour parts of the island, and get a much greater feel for the area than is possible in a car or van. It's a fun way to work in some scenic exercise. I learned how to crack an almond open to get to the nut, and stopped along the way to drink from a coconut at a roadside stand (cool, right?).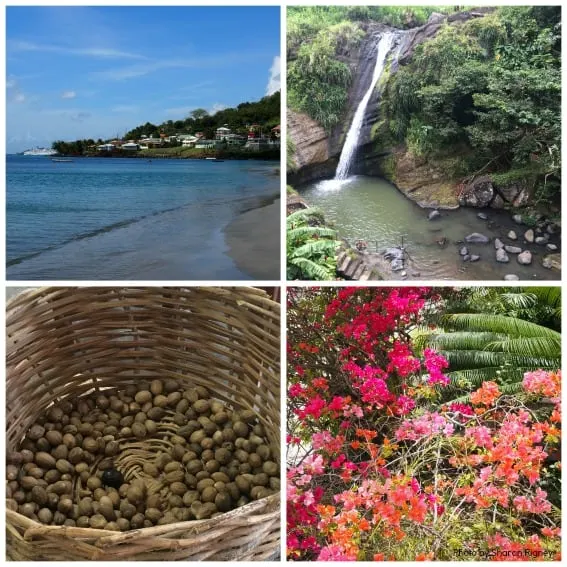 Other options include taking an island tour, which is a great way to learn about what makes Grenada tick. I took a tour through Caribbean Horizons, and was wonderfully pleased with all that I learned, experienced, and was able to take away from the day. Tours are available for a half-day or full-day, and cover many areas of interest including garden tours, island tours, sailing trips, hiking trips, bird and turtle watching, and historic tours. Explore Grenada with kids in groups or make the trip private, simply ask when scheduling. I took a day trip that covered the entire island and offered a chance to really see the area up close and personal. I would highly recommend an island tour while here, as the rainforest area is exceptional to see, the nutmeg processing plants are interesting to visit, and trips such as these show so much more of what the island is really about.
How To Get Around
Grenada has plenty of transportation options available, from public buses to rental cars to mini vans that run regularly to popular destinations, to walking, boating, and biking. The island is small, so visitors are never very far from their destination. One big hindrance to Americans is the lack of direct flights heading to the area. Many of their tourists come from Great Britain, as flights there are much easier to come by. However, flights are being added to key areas of the US now, so watch for this area pop up more on the radar as time goes by. Direct flights can be booked from Miami as well as from JFK airport in New York.
If it's a less-visited, beautiful, slow-paced, English-speaking, warm-weather destination that makes you happy, the Spice island of Grenada will certainly not disappoint.
For additional options in the Caribbean, read about Visiting The U.S. Virgin Islands With Kids or Puerto Rico With Kids among others.
Disclosure: I was provided with hotel accommodations, meals, and activities in order to facilitate this review. The opinions stated, however, are entirely my own.