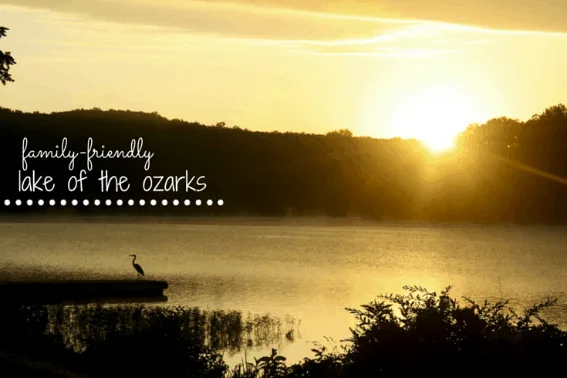 Located in Central Missouri with over 1150 miles of scenic shoreline and at 54,000 acres, the sprawling Lake of the Ozarks offers plenty of water fun for the family. What families may not know is that there are tons to do off the lake as well. Read on for fun ideas and see why the Lake of the Ozarks is mid-America's favorite family lake destination!
Explore the Outdoors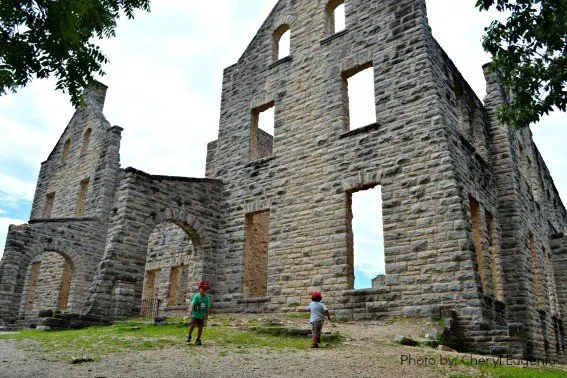 For those that require an easy and doable hike, hit the trail at Ha Ha Tonka State Park. We found it particularly easy especially for myself who was 8 months pregnant at the time. The park has one of the neatest things we've ever seen – the ruins of 1900s castle and estate! One of the trails at the park, the Spring Trail, leads hikers to the twelfth largest spring in the state. This plus three other trails are paved and wheelchair accessible. For more trails that will please casual walkers to hard-core hikers, visit the largest state park in Missouri with 89 miles of shoreline, Lake of the Ozarks State Park with 12 trails that offer scenic views of the Lake or the woods. Biking, horse-back riding, exploring caverns, and water recreation activities are also available here. Afterwards, cool off at one of the two beaches!
Get on the Lake!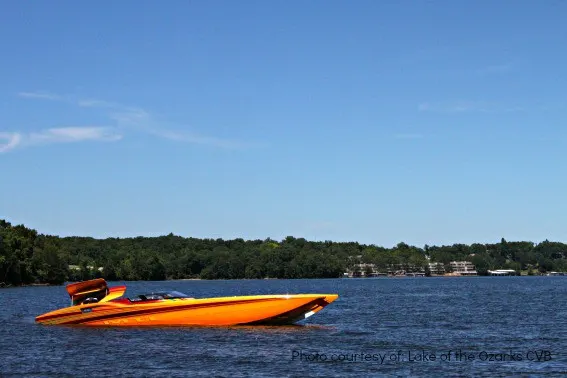 What better way to experience the Lake of the Ozarks than by water? Families are always welcome to BYOB (bring your own boat, that is), but don't worry if you don't have one. There's plenty of places to rent one, including Alhonna Resort Boat Rentals, where you can rent a pontoon boat, deck boat, or ski boat to explore miles of amazing scenery and natural beauty by water on your own. Take in sights such as sandstone bluffs, million dollar houses, and just enjoy the wind blowing through your hair. If you'd rather have someone else do the steering, take a scenic excursion tour on the 150-passenger Tropic Island Cruise.
Hungry? Stop by the resort's restaurant, Bobber's Restaurant, and take some food to go including grilled or fried seafood!
Waterpark Fun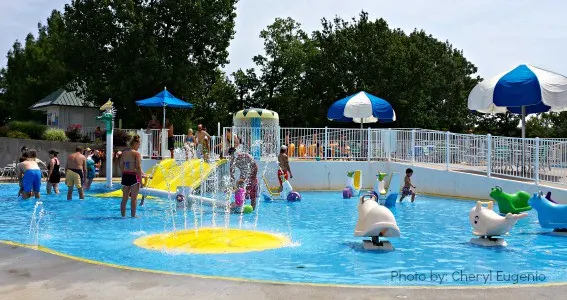 Need to cool off from the heat? Spend the day at the 27-acre Big Surf Water Park where the entire family can relax in the lazy river, be thrilled going down exhilarating slides and rides, or take in a few waves at the popular wave pool. Have little ones? The Tropical Splash Island and beach are perfect for them! If the weather isn't in your favor, head to the area's only indoor waterpark, Timber Falls Waterpark, located at Tan-Tar-A Resort, where the highlight is their three-story wilderness tree house with different water activities and also a giant tipping bucket!
Explore Natural Beauty…Underground!
Missouri is known as the Cave State, and a trip wouldn't be complete without actually exploring one! The Lake of the Ozarks is home to three caves including one of the more scenic caves in America, Bridal Cave. Take a guided, one-hour tour and find out for yourself why this is Missouri's most beautiful and storied show caves (where over 2,500 couples have chosen to get married). One of the oldest caves in the area (46 million years and counting!), this cave tour was perfect for my two toddlers! For a more wheelchair and stroller-friendly cave experience, visit Jacob's Cave, the largest cave in the area, that has the world's largest geode.
Really want to feel like an explorer? Bring a flashlight or stop by the store beforehand to buy one. Also, don't forget to purchase fish food for $1 and feed the carp by the docks.
Shop 'til you Drop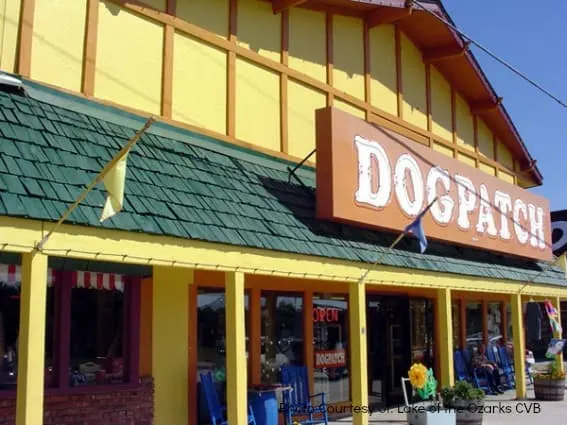 For kitschy fun and souvenirs, a stop by the historic Bagnell Dam Boulevard is a must. At this mile-long shopping strip, grab some toffee or fudge from Grandma's Candy Kitchen, or shop for quirky souvenirs at Dog Patch. For more shopping fun, shop at the Osage Beach Premium Outlets where you'll find your favorite designers at a discount.
Care to save a few bucks? Stop by the visitor center at the historic Willmore Lodge where you'll not only find resources and maps on the area, but a free coupon booklet that can be used at stores on the Strip.
Rainy Day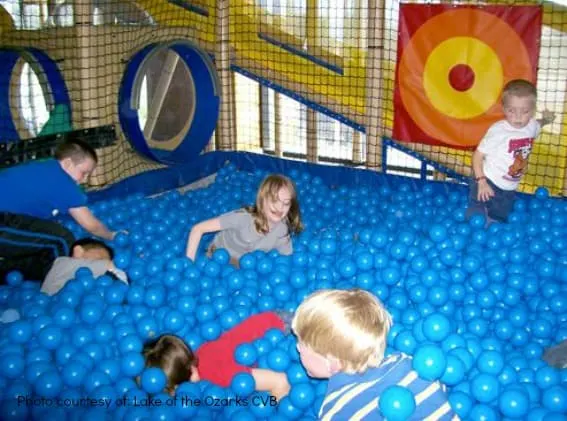 Although most of the activities at the Ozarks include some type of outdoor activity, there's still plenty of things to do in case the weather doesn't cooperate. Have fun at Miner Mike's Indoor Family Fun Center, which is part arcade, part amusement park. Afterwards, cash in your tickets for prizes.
Stay at Tan-Tar-A Resort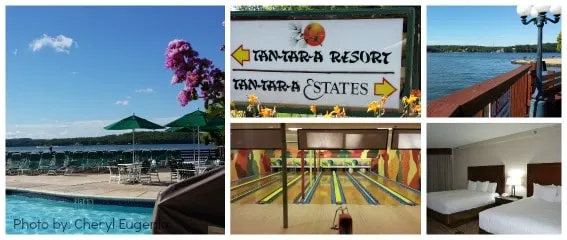 Families will love staying at the lakeside Tan-Tar-A Resort that offers so much for families to do along with some fun ideas for mom and dad! Besides the indoor waterpark mentioned previously, Timber Falls, is a resort offering horseback riding, bowling, putt-putt golf, golf cart rentals, a park and more. Moms can relax at their Windjammer Spa, while Dad can challenge himself at the 27-hole golf course. In fact, you may never leave the resort!
Disclosure: The author received complimentary lodging and some activities for the purpose of this review. She was not required to state any particular view; all opinions are her own.