Sun, fun, sand, and sea – if this is what you think of when you envision the US Virgin Islands, you're not alone. In spite of the stunning (and I'm not kidding when I say stunning) beaches, there is so much more for families to do on these beautiful destination islands. Besides hitting the beach, families can spend time on all sorts of activities here, from treetop zip lining to horseback riding, to snorkeling, and even a trip to an ice museum! Didn't know all of these things were available in the USVI? Neither did I until I visited here myself and participated in a few of them. Read on for details on how taking a family vacation to USVI is easy, as well as tons of fun.
The US Virgin Islands (USVI) are comprised of three gorgeous islands – St. Thomas, St. John, and St. Croix. Tourists from all over the world vacation here. One of the perks for United States citizens, however, is that you do not need a passport to travel here and islanders speak English. From crystal clear waters to white sandy beaches to perfectly colored greenery and drop-dead gorgeous views from almost every vantage point, it's a feast for your eyes and a splendid break from reality. All the islands offer varied activities just perfect for traveling families, and while St. Thomas boasts a bit more action, St. John and St. Croix feature plenty of options. In fact, more than 60% of the island of St. John is covered in National Park, and the lack of a cruise ship terminal makes it a nice respite from it all.
Island Tours

While visiting the USVI, it can be hard to fit in learning about the various islands because you just want to get to the business of experiencing them! That's why an island tour isn't a bad idea. They're easily booked and can really let you in on facts, sights, and interesting tidbits that you'd never know otherwise. I did an island tour on both St. Thomas and St. John and learned things about each I did not know before. It really added depth and dimension to my experience here, and I would recommend taking at least one of them if you have the time. Don't miss a tour of that includes Virgin Islands National Park!
Kayaking

It's not a surprise that there are boating opportunities on an island like St. Thomas, yet did you know you can go both day and night kayaking here? Night kayaking is available through the Adventure Center located at Marriott Frenchman's Reef Resort & Cove. Be sure to reserve in advance, as the activity does tend to sell out due to its popularity, but it is interesting and fun. On this adventure, our kayaks had powerful LED lights that shined down into the water, allowing us to see fish, coral, eels, turtles, and whatever else that swam by. It was fun to gaze into the crystal clear waters at night and to participate in something that's normally not done in the darkness, making the activity exciting and different. The guides were tremendously helpful and informative, and the trip was a good length at an hour and a half. The cost was $49, and was the perfect combination of interesting, active, and unusual. Older kids and especially teens would find this to be a great way to spend those after-dark-hours.
For families interested in kayaking during the daytime, there are rentals available through the Adventure Center, as well as day trips to nearby Hassel Island run by VI EcoTours. I also participated in the day kayaking, hiking, and snorkeling tour of Hassel Island and found it to be wonderful for the active and fit vacationer. Be absolutely sure to use sunscreen on this adventure, as island sun can be strong, and perhaps wear a hat. Once at the dock, you'll meet up with your educated tour guide, get your kayak, and hop into the water. Our guide let us know what was safe to do, told us interesting facts along the way, and made sure we were enjoying our trip. Once we went aground at Hassel Island, our guide really shined with an amazing array of facts and stories about the island and its role in St. Thomas history. We learned so much! The hiking was not difficult, and we were able to cater it to our activity level. Snorkeling along the coast is a fun option as well, and really allows you to see the area from land, on the water, and under the water.
Magic Ice, St. Thomas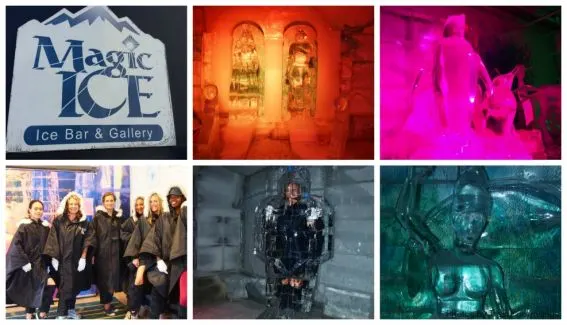 Did you know that if you get tired of the heat on St. Thomas, you can take a trip into an ice gallery? It's true. St. Thomas is home to Magic Ice, a permanent ice gallery housed in a 10,000 square foot warehouse on the waterfront. Perfect for either individuals or groups, this facility features world-class ice art by renowned artists from around the globe. The sculptures are life-sized, and displayed with a variety of colored lighting so seeing them is a true treat. If you didn't bring your winter coat or leg warmers to this tropical island paradise, don't fret; they provide those for you along with gloves so that you can concentrate on the sculptures and not on how cold you are. I went through the whole thing and was not incredibly chilled. It is not a huge gallery, and if you're moving along, it's not bad at all. Many of the sculptures depict people or topics important to Caribbean history, but some are also a bit interactive: there's a big chair you can sit on, and an ice-block person you can stand behind and pretend you're encased in ice, among other things. The highlight for many people is the ice slide at the end which is fun to try out! All in all, this is a nice little diversion from the ordinary, and a super activity for families.
Coral World Ocean Park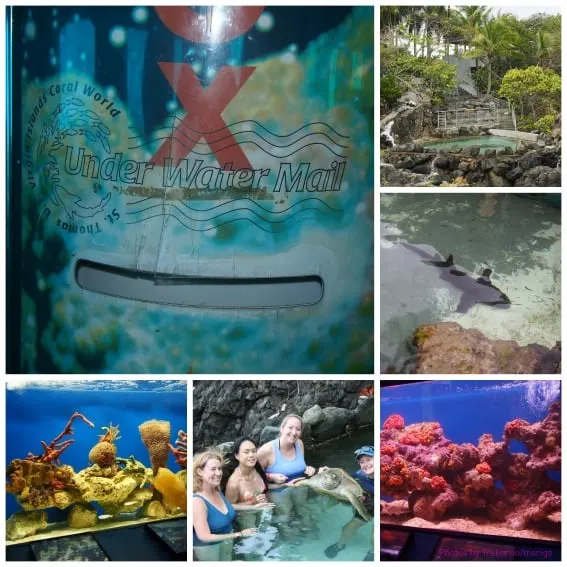 One of the more entertaining activities we did while on St. Thomas was a visit to Coral World Ocean Park. This marine park is complete with marine gardens, shark shallows, stingray lagoon, turtle pool, Caribbean reef encounter, as well as a sea-lion encounter and sea-lion swim, sea trek, SNUBA, and a turtle encounter. Visitors are able to wander about at their own speed checking out the various tanks of sea creatures, see a few demonstrations and feedings at the tanks, or chat with their two colorful lorikeets. It's also not uncommon to happen upon iguanas on the walkways, which add to the entertainment as they are such bizarre-looking little creatures. At Coral World, you can also try some of their adventure activities (for a fee). I tried the turtle encounter, while others ventured out to attempt SNUBA (with great success). The turtle encounter was so calming and serene. We were actually in the water with the giant sea turtles, along with an educated and trained handler. She was able to tell us about the challenges they face, how the turtles ended up at Coral World, and why they stay there. The turtles were very friendly, and even allowed us to touch them. It was a fun way to get up close and personal with some of the creatures native to this island and area of the world.
ZipLine/Ropes Course
If you've got teens or active adults on your trip, a zip line course at Tree Limin' Extreme is an activity they'll love! It's an island ropes course, with roughly seven zip lines set up across the lush landscape that is St. Thomas. At each stop you've got time to enjoy the stellar views and talk with your companions while you wait for everyone to finish. It's a great way to burn off some adrenaline and take in the island from higher vantage points. The staff is well-trained and eager to help, and will make sure your visit is one of the best times you'll have on the island.
Shopping & Dining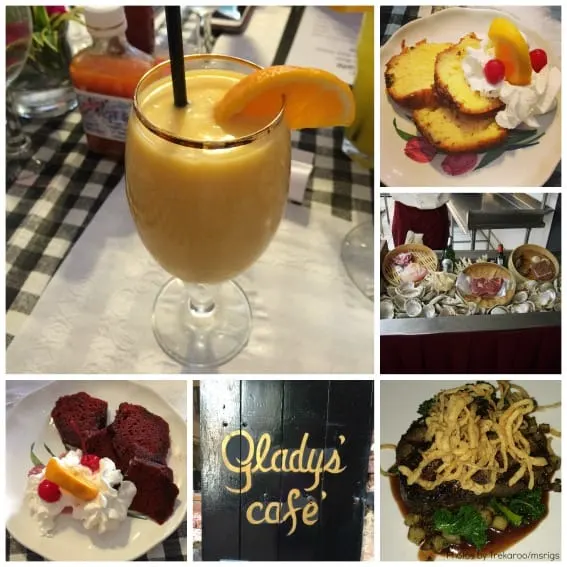 A trip to the USVI is not complete without a bit of shopping, right? Be sure to check out the many interesting boutiques and restaurants along the waterfront in St. Thomas, or the marketplace nearby. There are also places to shop in St. John as well, although just not as many. Both offer great opportunities to pick up a little something for yourself or a loved one. When you're ready for a bite to eat, visit cute local eateries like Gladys', Fat Turtle, Jen's Cafe & Deli, Delly's Deck, or Fish Tales for casual fare. Old Stone Farmhouse is a nice option for a more upscale dinner while on St. Thomas. In St. John, Rhumba Lines or Skinny Legs are tasty choices we enjoyed for lunches, and ZoZo's pulls out all of the stops along with a drop-dead gorgeous setting and sunset view for dinner. Yum!
Horseback Riding – Carolina Corral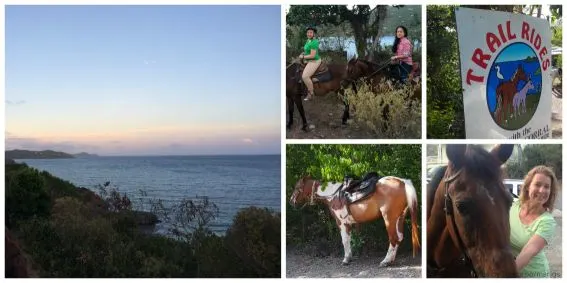 If you're looking for something fun to do for the horse-lover in your family or group, Carolina Corral on St. John offers just the thing. Scenic horseback trail rides can be arranged for your group and they can be tailored to your riding-comfort. Rides are led by a Carolina employee and each person is paired with the horse that fits their needs best. These trips are especially nice when you're able to stop and enjoy the majestic views along the way.
These are just a few of the activities available on the islands, there are also additional water sports such as snorkeling, scuba diving, boating, and even fly boarding to enjoy. Check out what your resort or hotel offers, as well, for additional ideas.
Need a place to stay? For great places to rest your head at night, try Bluebeard's Castle on St. Thomas, or Estate Lindholm on St. John, among others. These places were courteous enough to house me on my stay here and both were exceptional lodging choices that were perfect for families.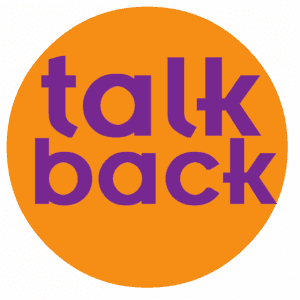 We'd love to hear from you. What's your favorite island paradise? Soft, white sand, tropical breezes, and sunsets galore, we'd love to know where you want to explore next. Tell us in the comments below.
*Disclosure: I was a guest of the USVI Visitor's Bureau during my stay on the islands, although the opinions stated herein are entirely my own.